As much as I adore living in Paris, the heatwave is equally unbearable in this beautiful city as it is everywhere else. This is the first summer in my entire life that found me in a city and, I must admit I got quite overwhelmed by the heatwave. Even now that I am in Mykonos, my life begins after 9 pm most of the days. So what can one do? The key is to be creative, so here are some fun ways to help you cool off and survive summer in the city.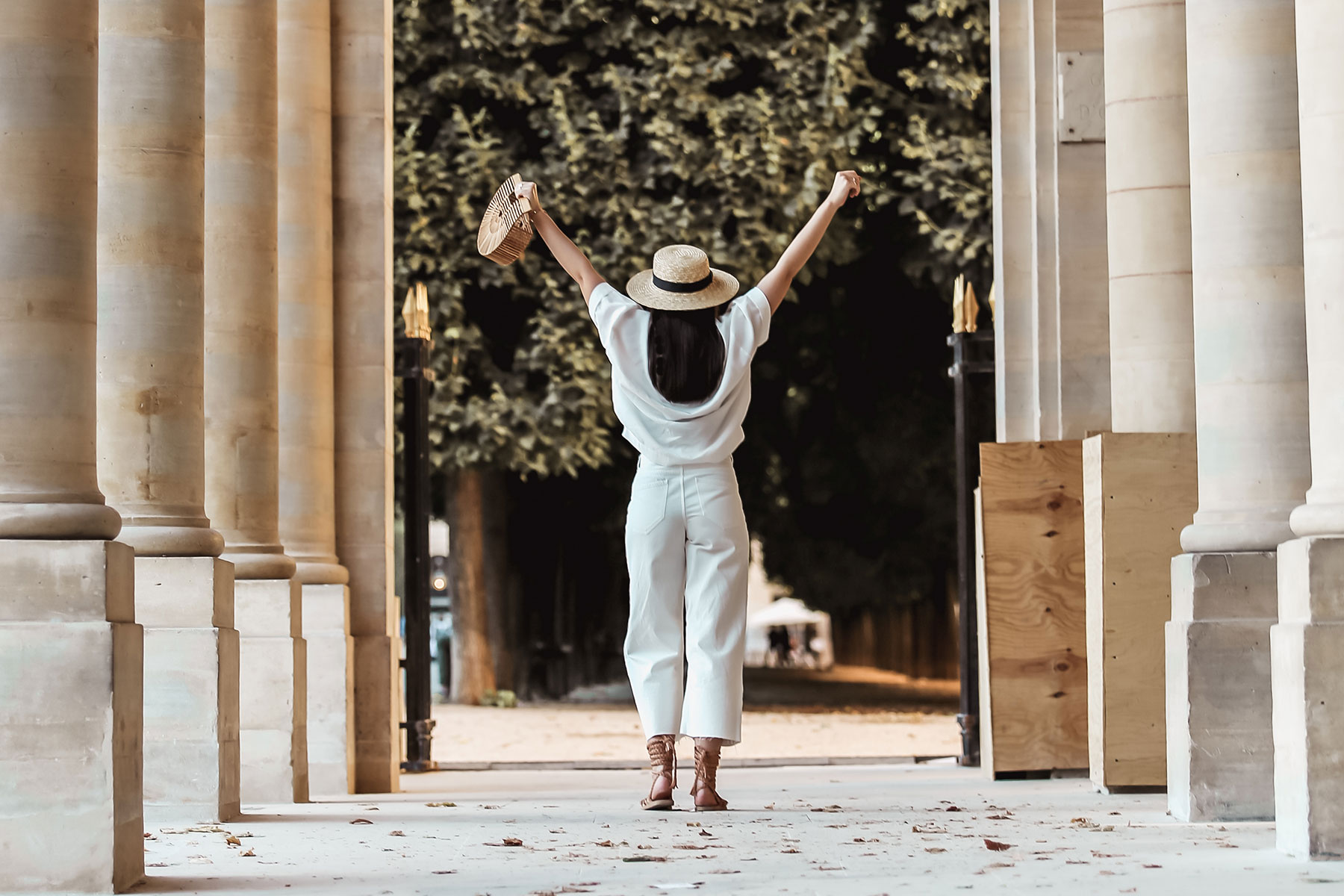 #1 Play tourist
When you live in a big city, there's always plenty to do. For example, you can visit your favourite museums. Most of them are climate controlled to protect their contents, so you will never find a better balance of temperature and humidity.
#2 Go to the pool or the park
Survive summer in the city by taking advantage of the water! Most cities have public amenities designed to help citizens beat the heat. Personally I love visiting the parks in Paris, and let's admit it, who doesn't? There are so many that one could visit a different one every day and still not having seen them all! I can't even pick a favourite.
#3 Rearrange your schedule
Time your day around the sun's highest and lowest points as much as possible. Make sure that most of your appointments, errands and everything else you have to do is scheduled for early in the morning or afternoon and evening. For example, you could make sure to go jogging before 7 am, when the sun has not fully risen and the air is cooler.
#4 Frequent rooftop bars
… or a friend's rooftop. Don't forget to take your natural mineral water face spray. I always have one in the fridge and take it with me during summer, whenever the size of my bag allows me to.
#5 Make popsicles
Have some fun at home by making alcohol and guilt free popsicles.
#6 Wear breathable fabrics & lean on light hues
Linen and cotton are simply the best. And luckily summer 2018 trends include lots of linen and loose button up dresses. Light colours, such as white and subtle pastel shades, are the best at resisting heat, not to mention, covering up sweat patches.
#7 Skip the high-heels
Feet swollen from the heat and high heels can be physically harmful. Survive summer in the city and do your feet a favour by investing on a couple of stylish flat sandals, sliders or espadrilles that can go a long way during the summer months.
#8 Wear your hair up
Keep your body temperature lower by wearing your hair up. I know I don't at these very photos, but I wear my hair up most of the time during summer. My go-to hairstyle is the top knot.
#9 Take advantage of e-shopping
Shopping at the stores is big NO for me during summer. To be honest I prefer online shopping all year long for a great list of reasons. Here are my favourite online stores but please feel free to let me know your favorites too in the comments section!
Net-a-porter | Farfetch | & Other Stories | Asos | Matchesfashion | MyTheresa | Storets | Revolve | Moda Operandi | The Real Real | Vestiaire Collective | Browns Fashion | Shopbop | Yoox
#10 Smell like summer
A light perfume that reminds you of summer is the best perfume you can wear during summer in the city. My favourite one is Bronze Goddess by Estée Lauder. I call it "summer in a bottle" and if you are familiar with it, you understand why. Every time I smell this perfume, it transforms me right into a tropical beach! Have you tried it?
What about you? Do you have any favourite ways to keep cool and survive summer in the city? Let us know in the comments!
Happy August!
xoxo
Stella
SHOP MY LOOK:
Zara top (similar)
Zara pants (similar)
Cult Gaia bag (also in white & pink)
Lack Of Color hat (no longer available, similar here & here)