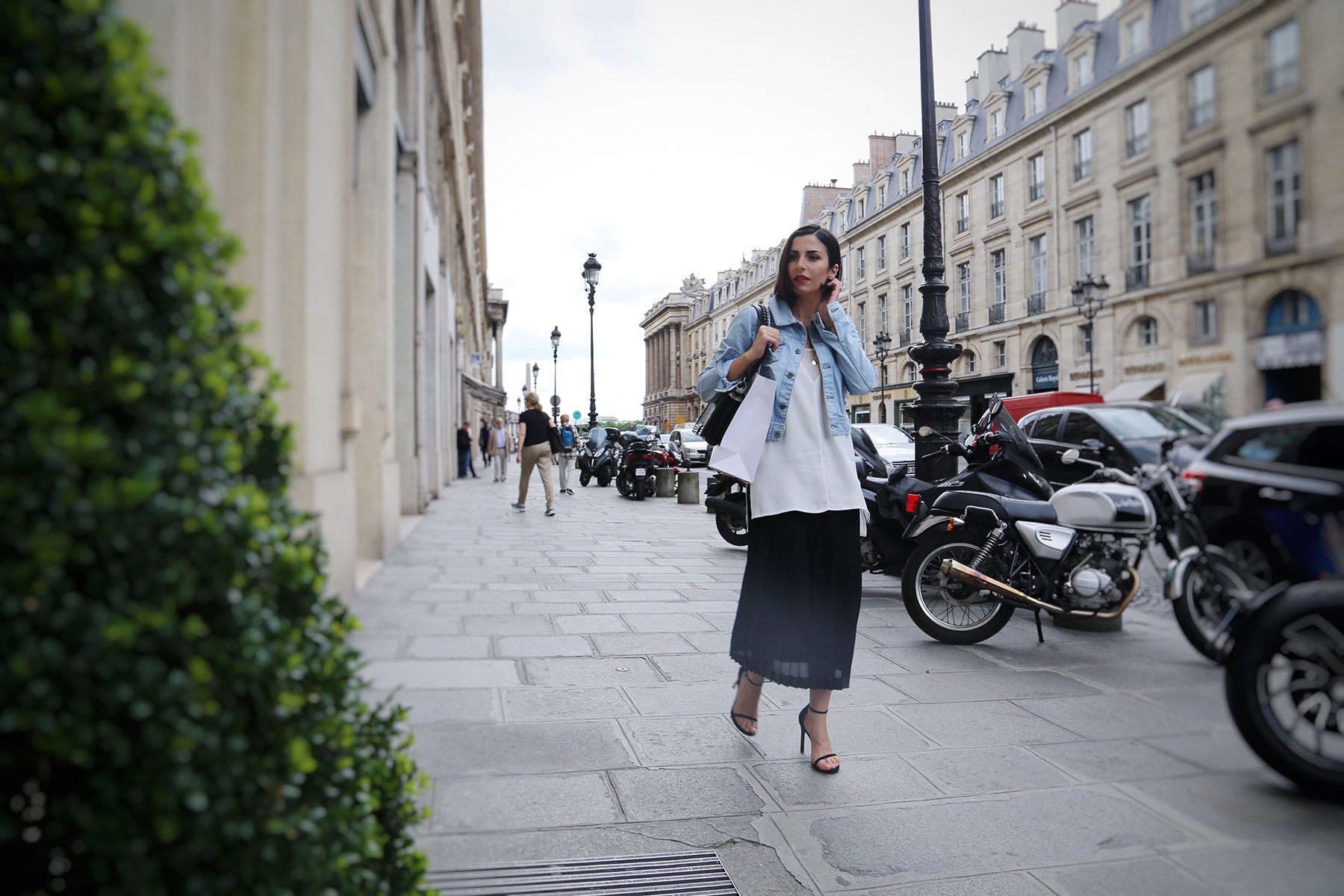 I am so excited about posting my first blog post in Paris! If a year ago one could tell me that today I would be doing this, I would have found it too amazing to be true! Yet it happens. 🙂
Oh Paris! There are no words to describe how I feel about this city and the beautiful memories I have there. Those of you who follow me on Instagram and Snapchat, probably have seen photos of my impromptu trip to Paris last week. It was a quick, yet so refreshing escape from work during the high season in Mykonos. I found a new reason to recall that the best things in life are the ones you didn't make plans for, don't you agree?
I was really looking forward to wear my high heels and walk jaunty in the streets of Paris center. The first day I wore this look to go for shopping and to surprise a few friends. A pleated skirt with a camisole top is a perfectly Parisian chic outfit. Actually two French women stopped while we were taking photos, and told me how "très chic" I was. What a compliment, coming from two of the most elegant ladies I have ever seen! 🙂
[quote]"Women think of all colors except the absence of color. I have said that black has it all. White too. Their beauty is absolute. It is the perfect harmony."
― Coco Chanel[/quote]
This pleated skirt is one of my favorite pieces on my vintage collection. I really love how new it looks and its satin trim that adds a touch of elegance and shine. I dressed down my look by wearing a denim jacket over my shoulders, and accessorized with my Chanel boy bag, and these minimal Stuart Weitzman sandals. Very Parisian chic right? And there's another outfit below so keep scrolling!
I was wearing:
Zara top
Vintage skirt (similar here and more affordable here)
Diesel jacket (similar here)
Chanel bag
Stuart Weitzman sandals
Christian Paul watch
Photos by: Anestis Iliadis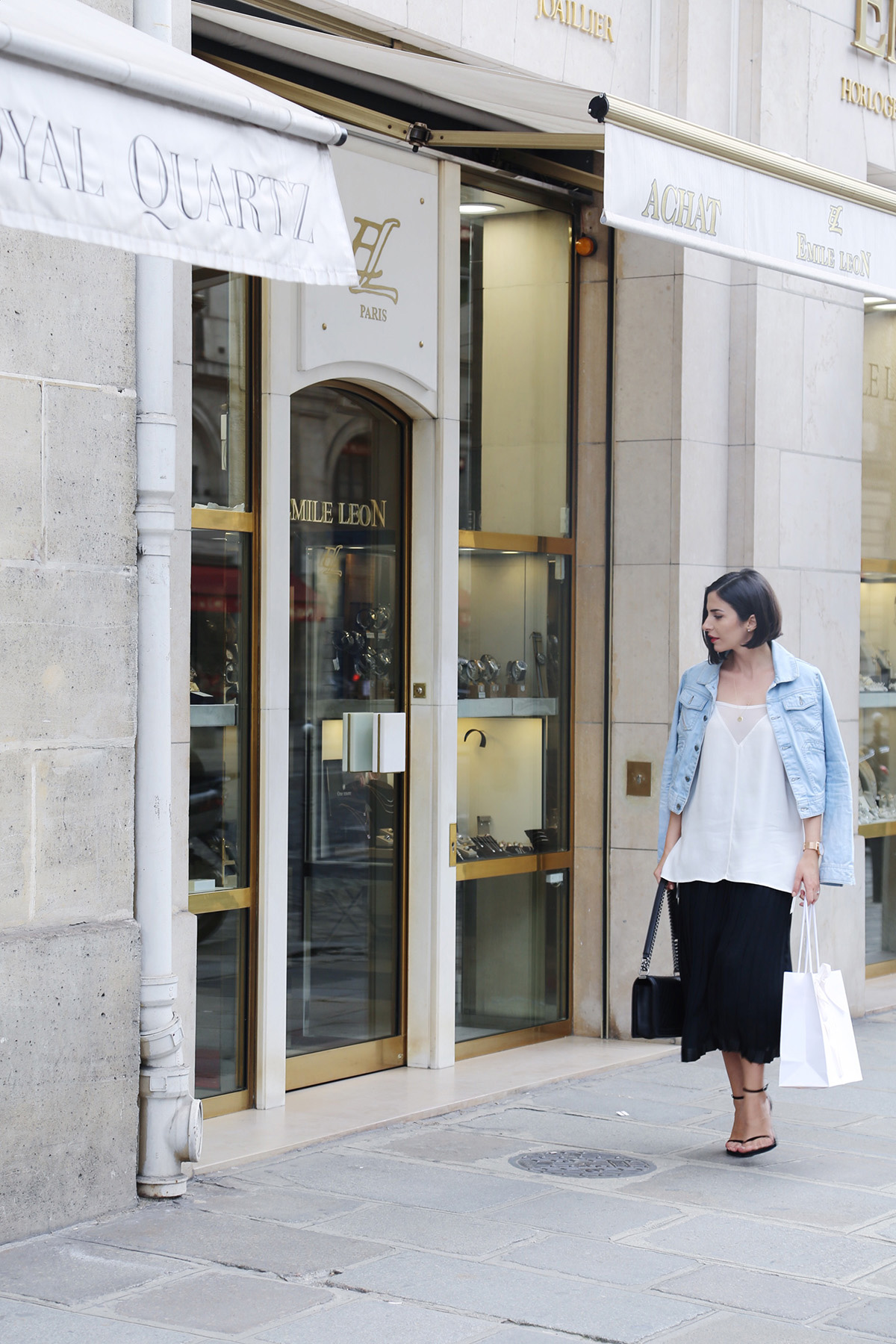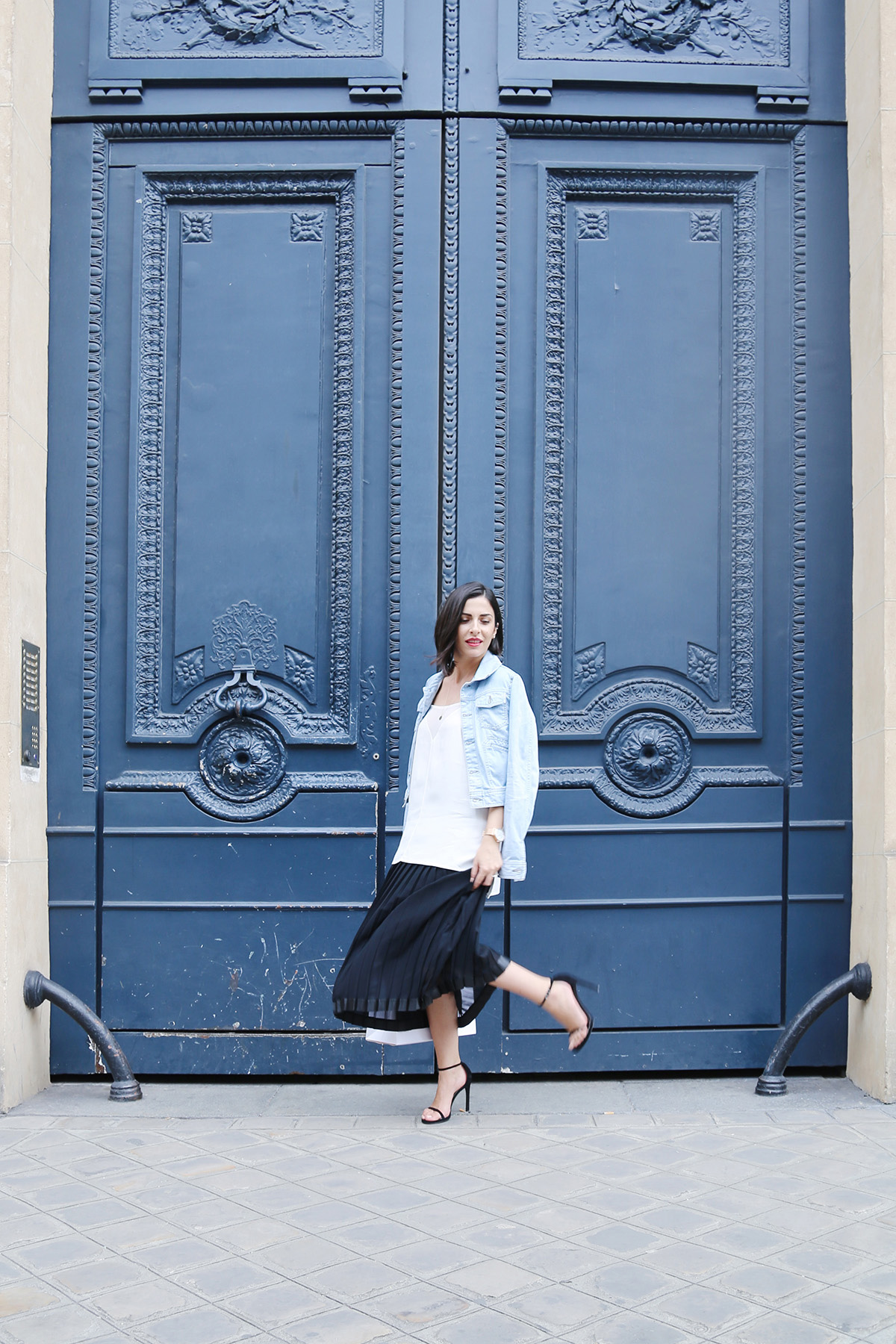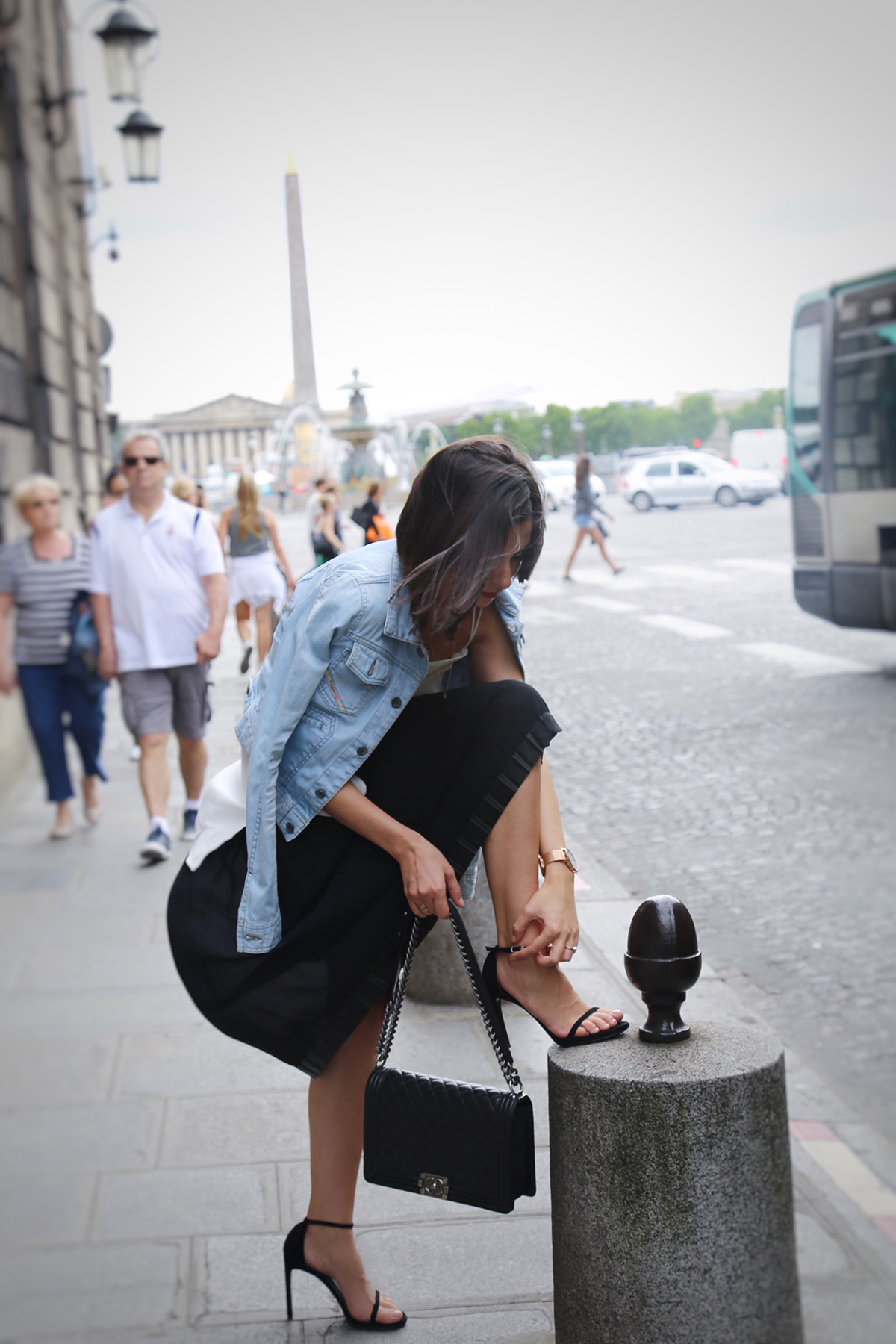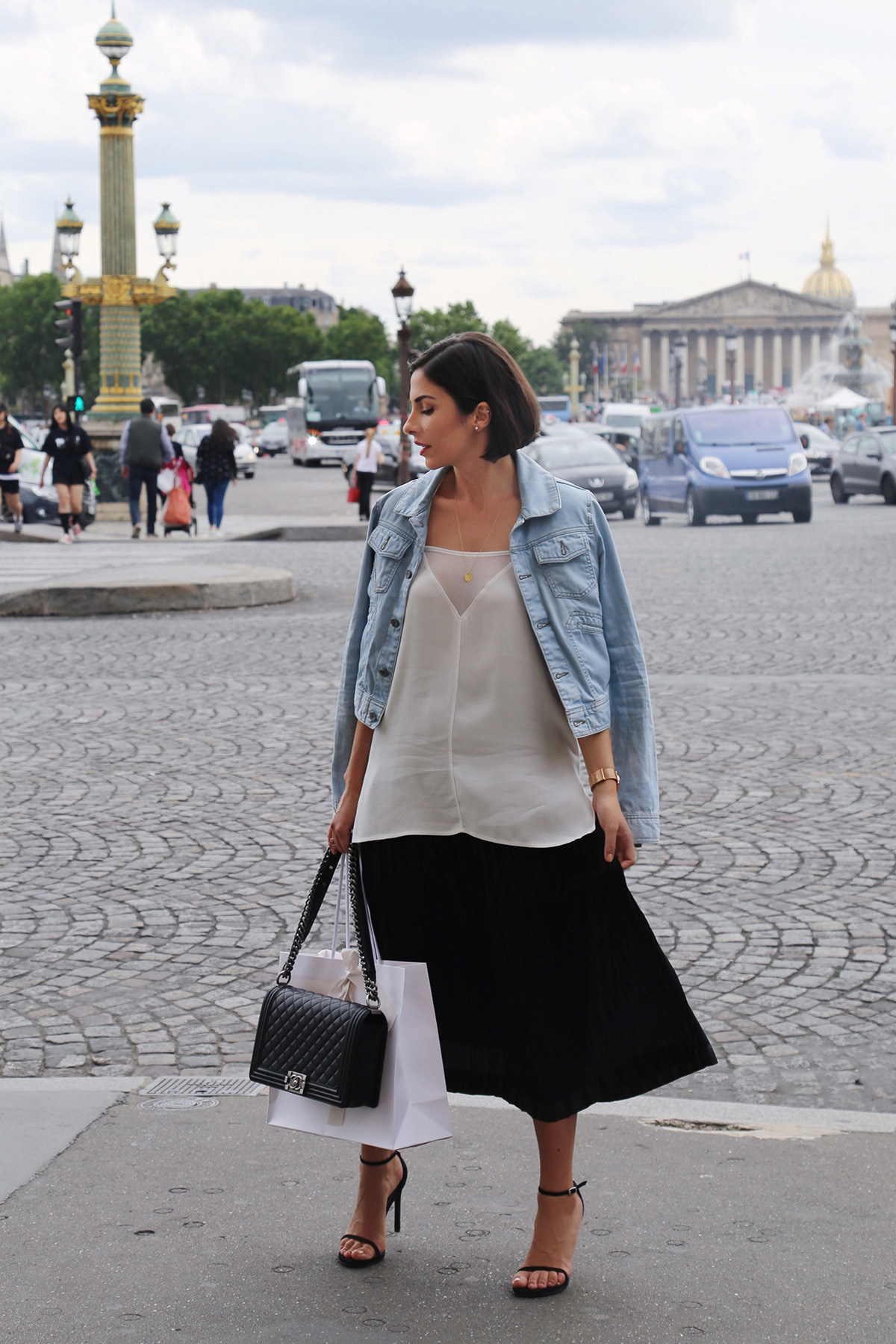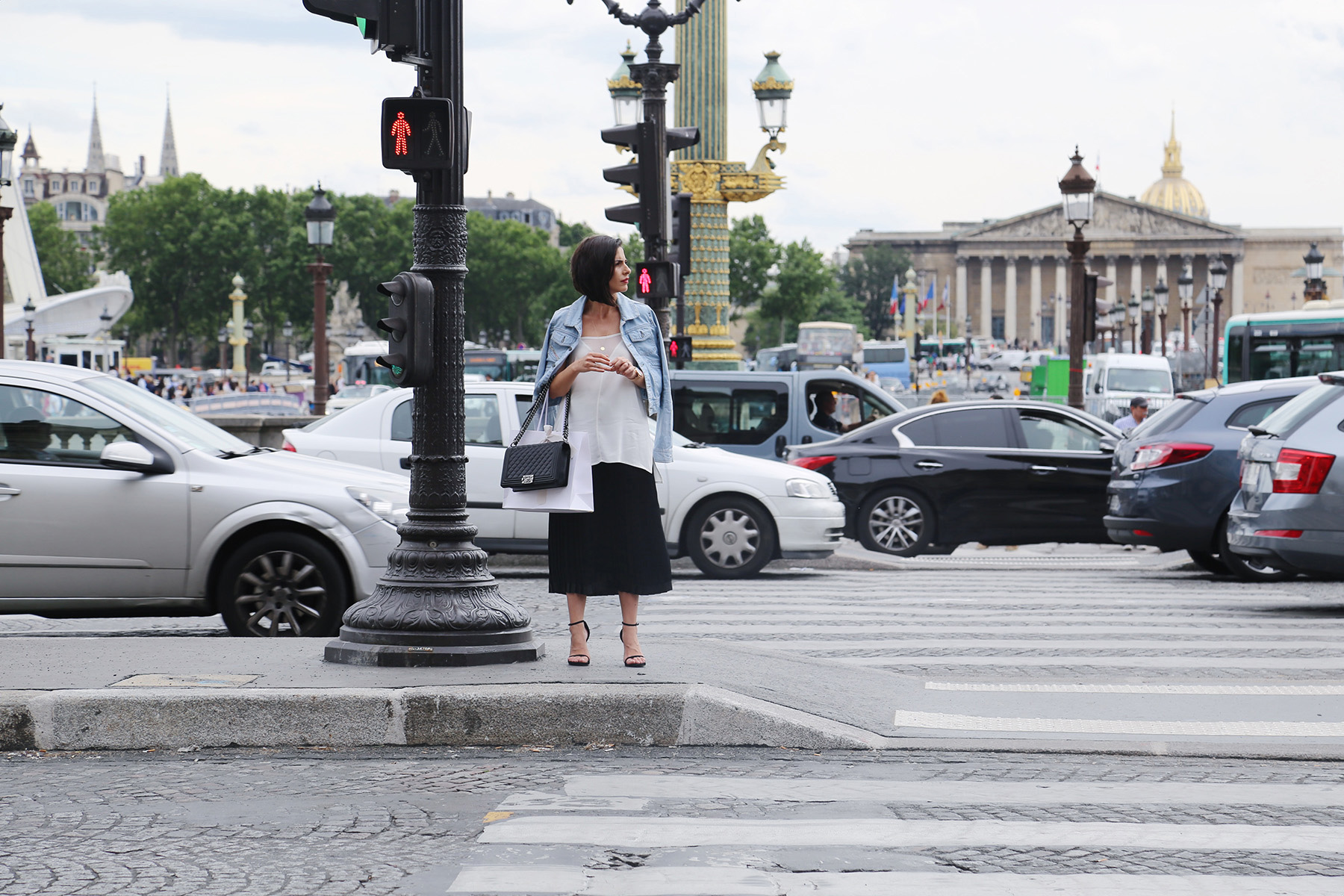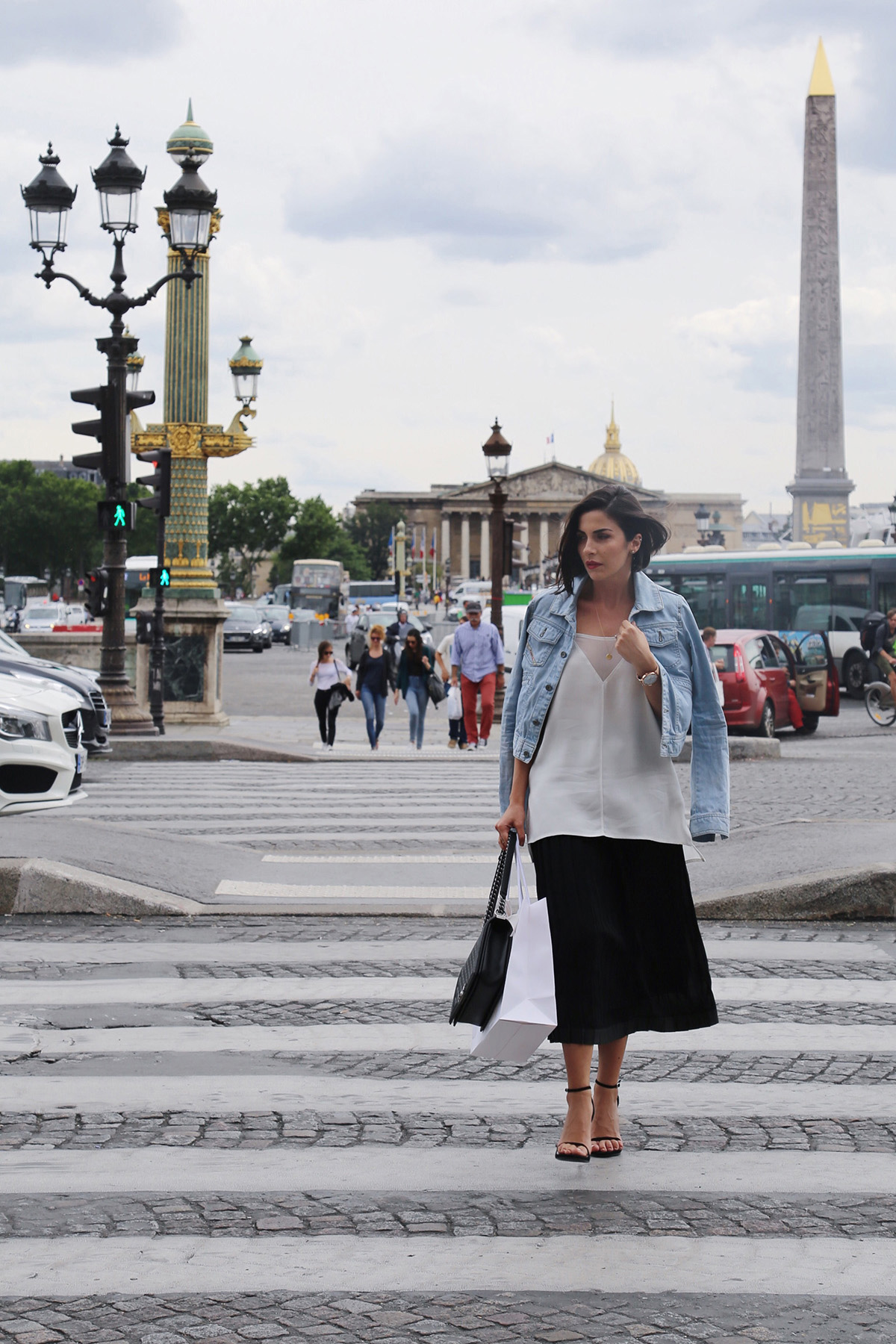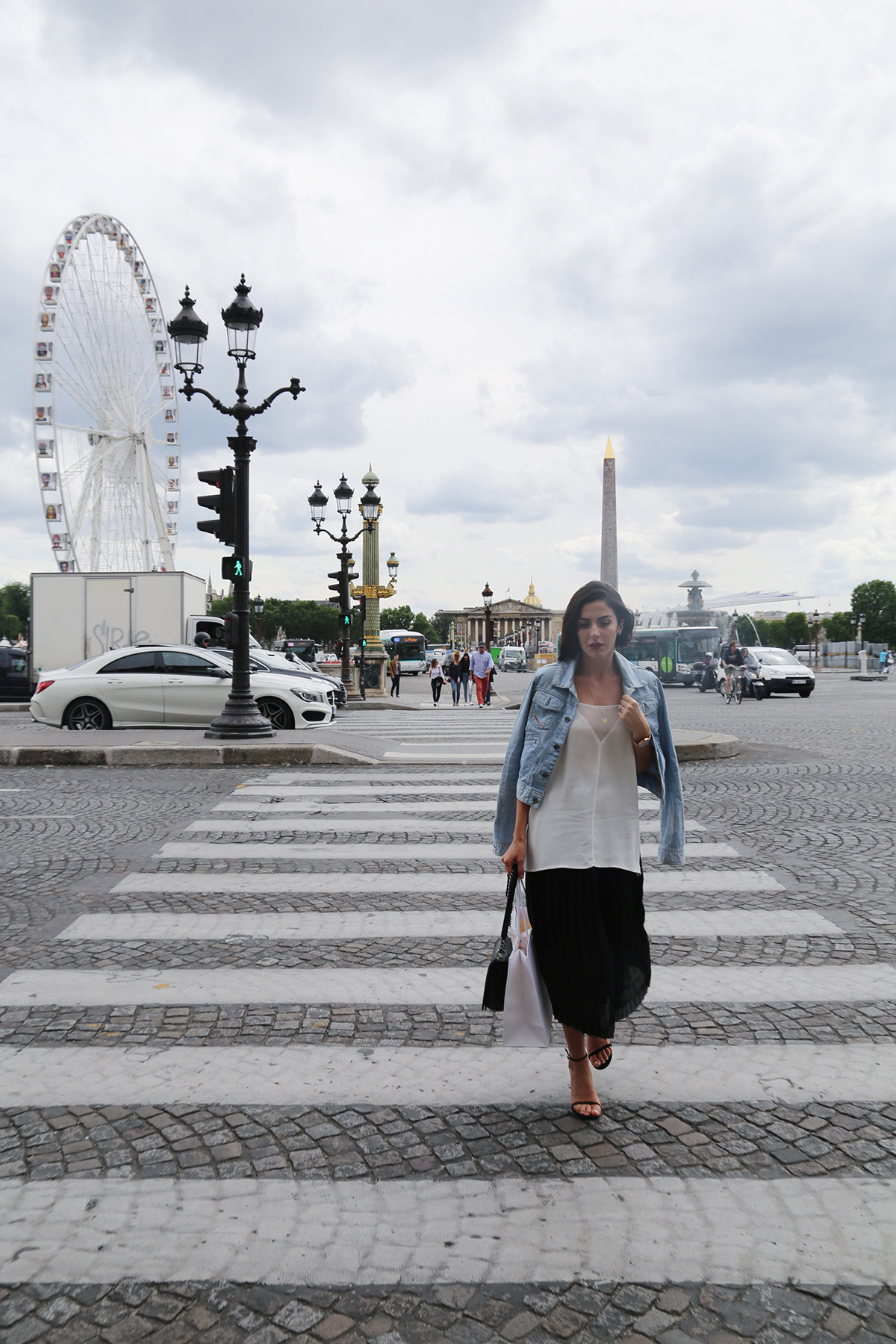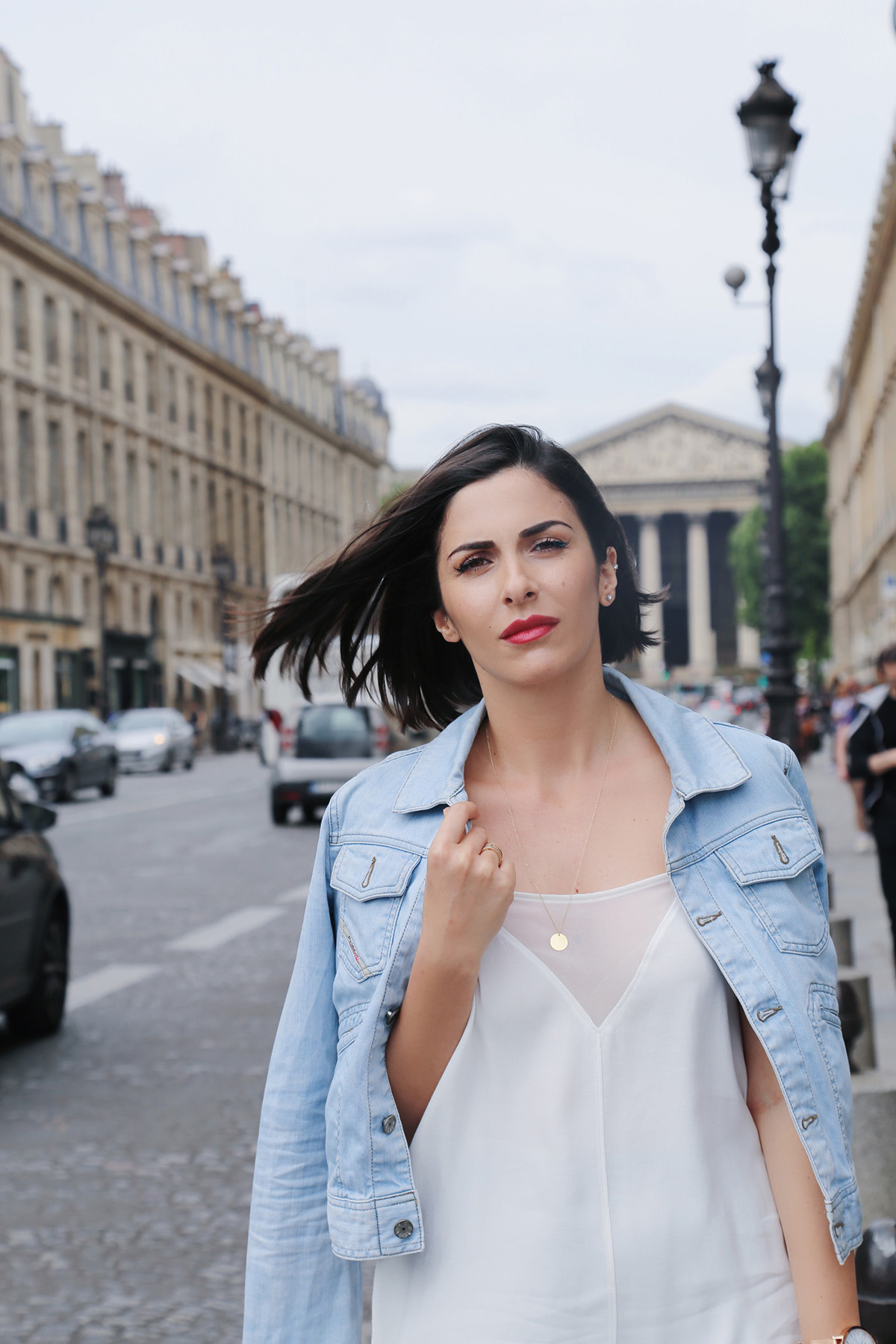 Later that day we went for a stroll around the city, followed by early dinner at one of our favorite Parisian restaurants. As the lack of sleep of the past few days had started taking its toll on me at that point, all I needed was to wear the comfiest outfit that I could. This floral ensemble from Zara (also worn separately as a dress here) was the perfect choice as it is a super comfy pajama outfit, yet a bit more tailored. I paired it with my Adidas Stan Smith sneakers and my new Chloé Faye bag, and voila! My Instagram went on fire with that look! 🙂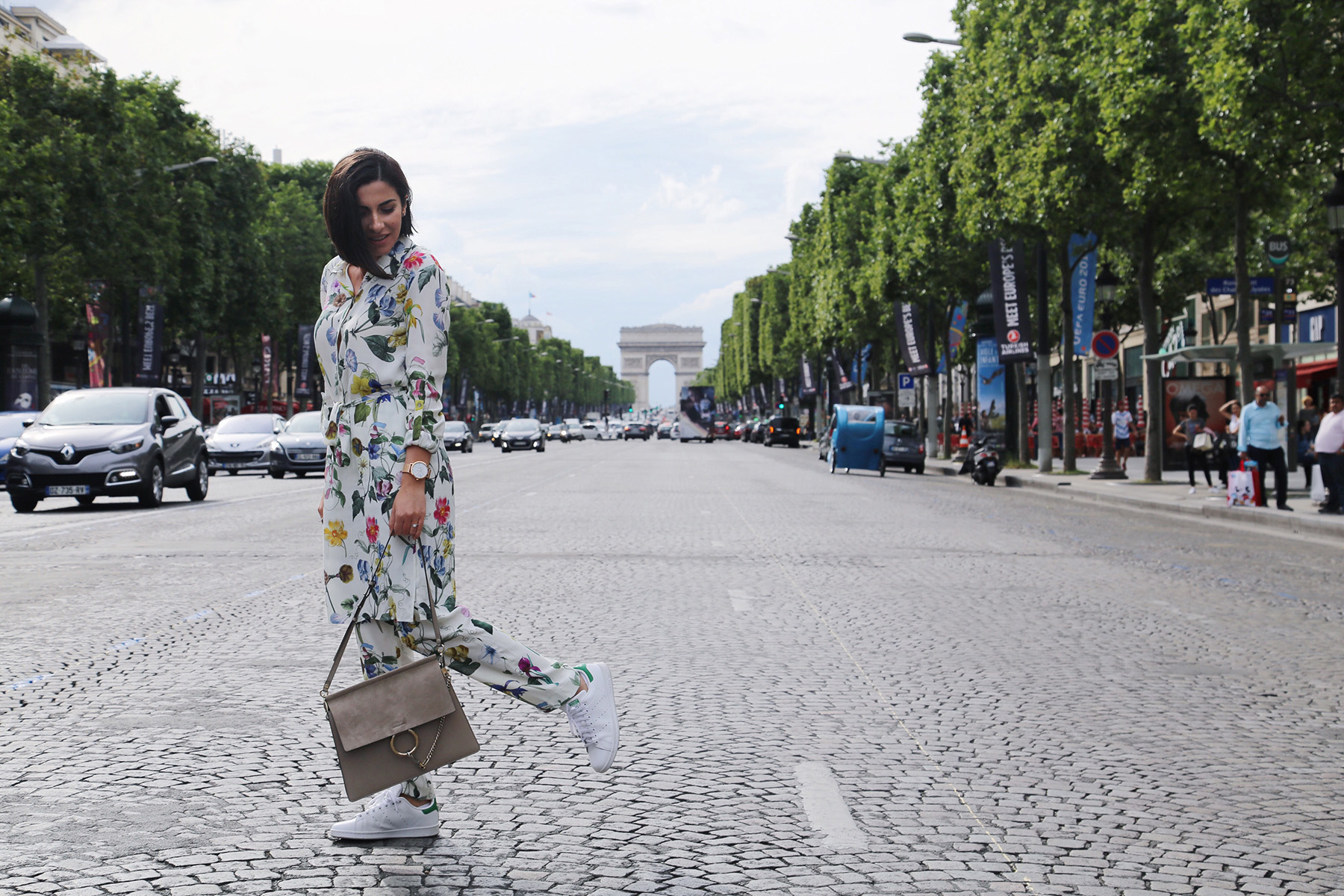 I was wearing:
Zara tunic dress (no longer available, similar here, and more affordable here)
Zara pants (no longer available, similar here, and more affordable here)
Adidas sneakers
Chloé bag
Photos by: Anestis Iliadis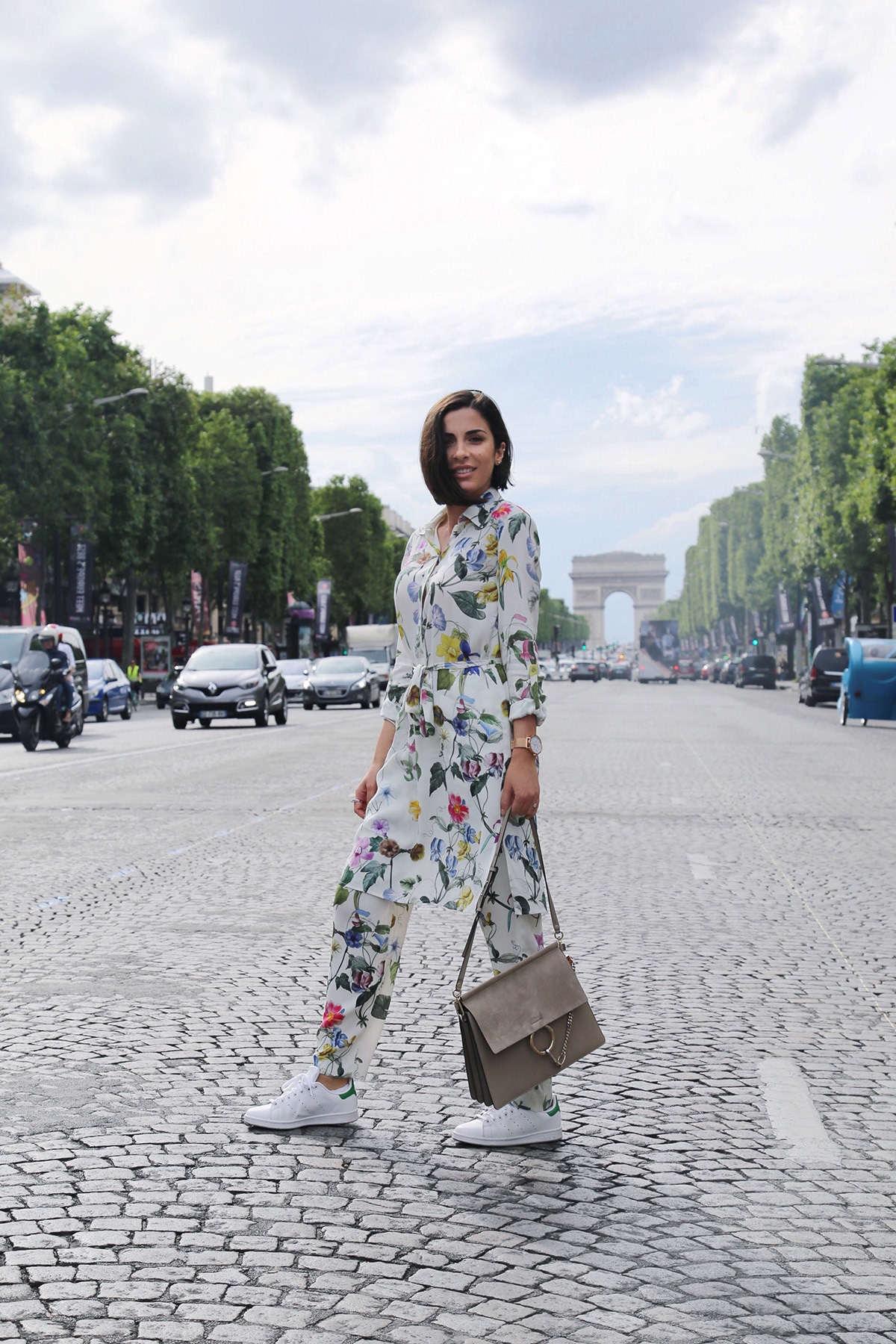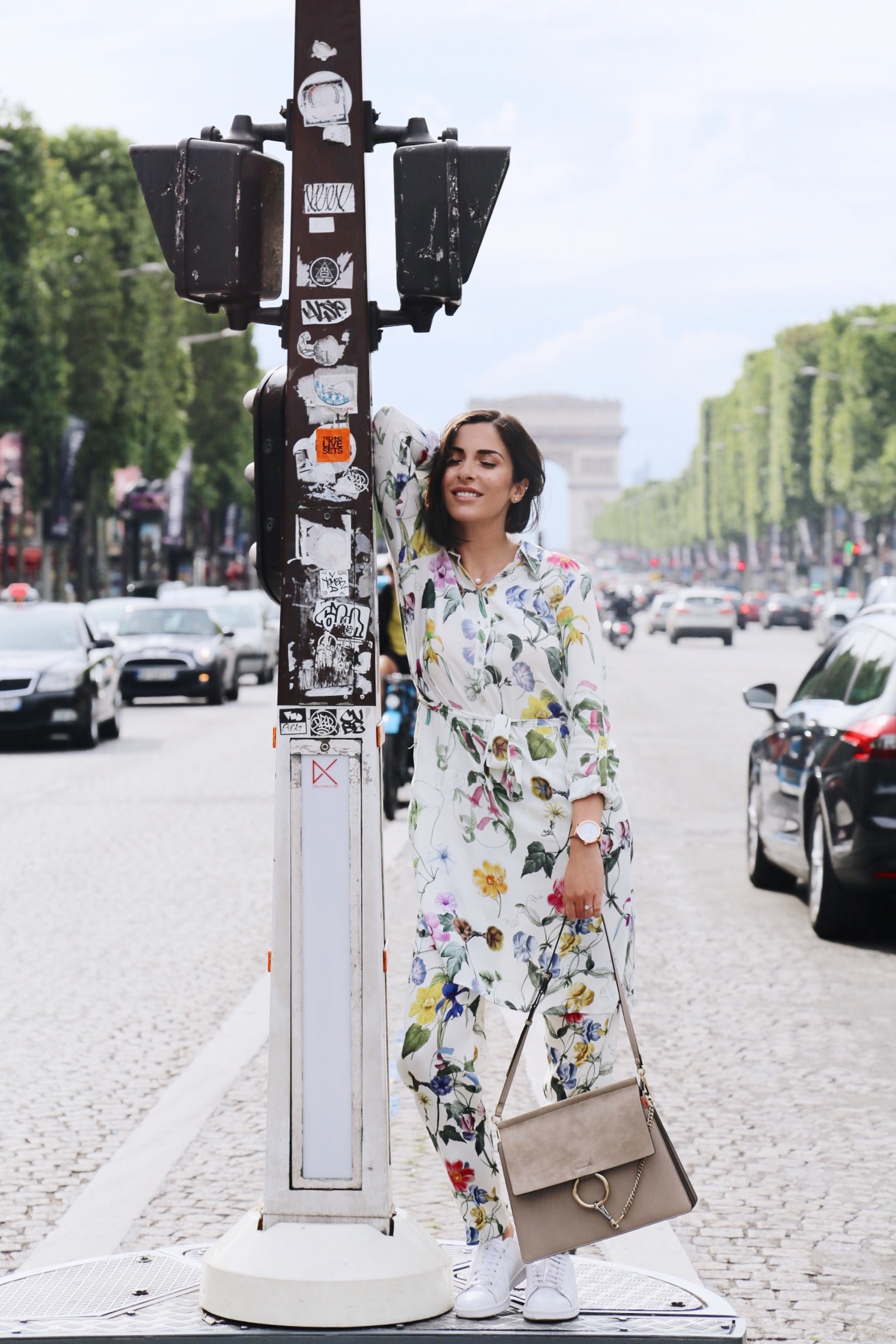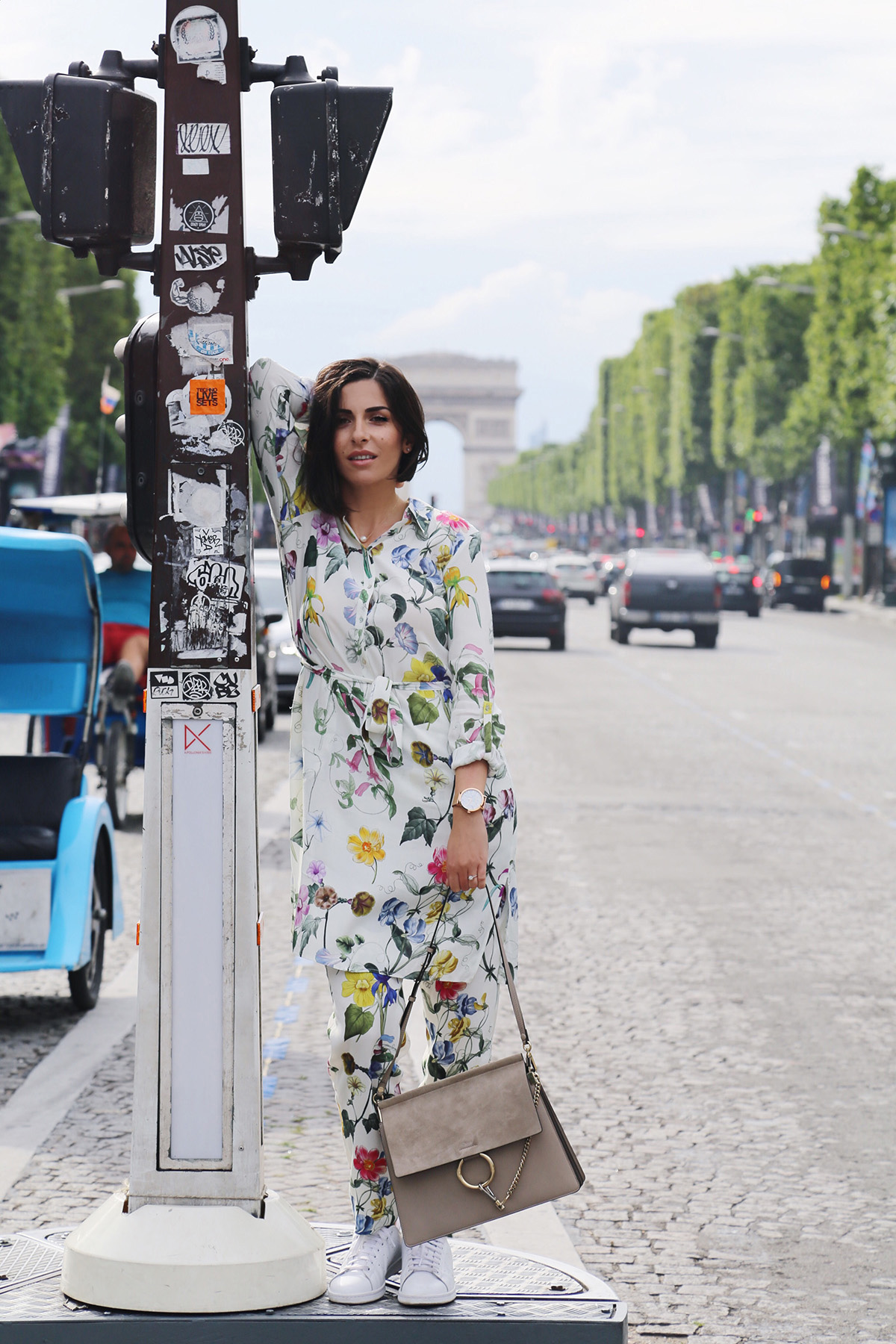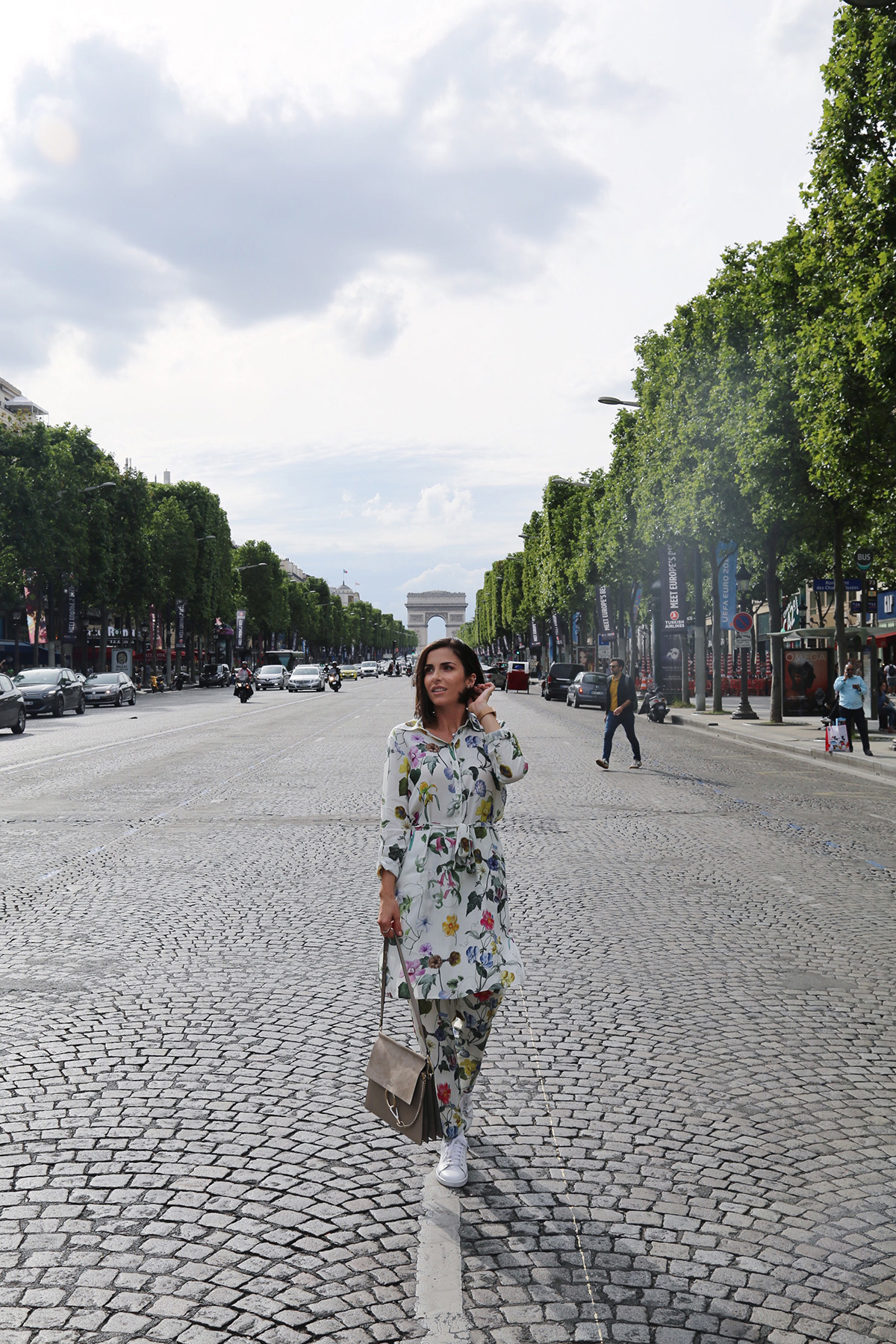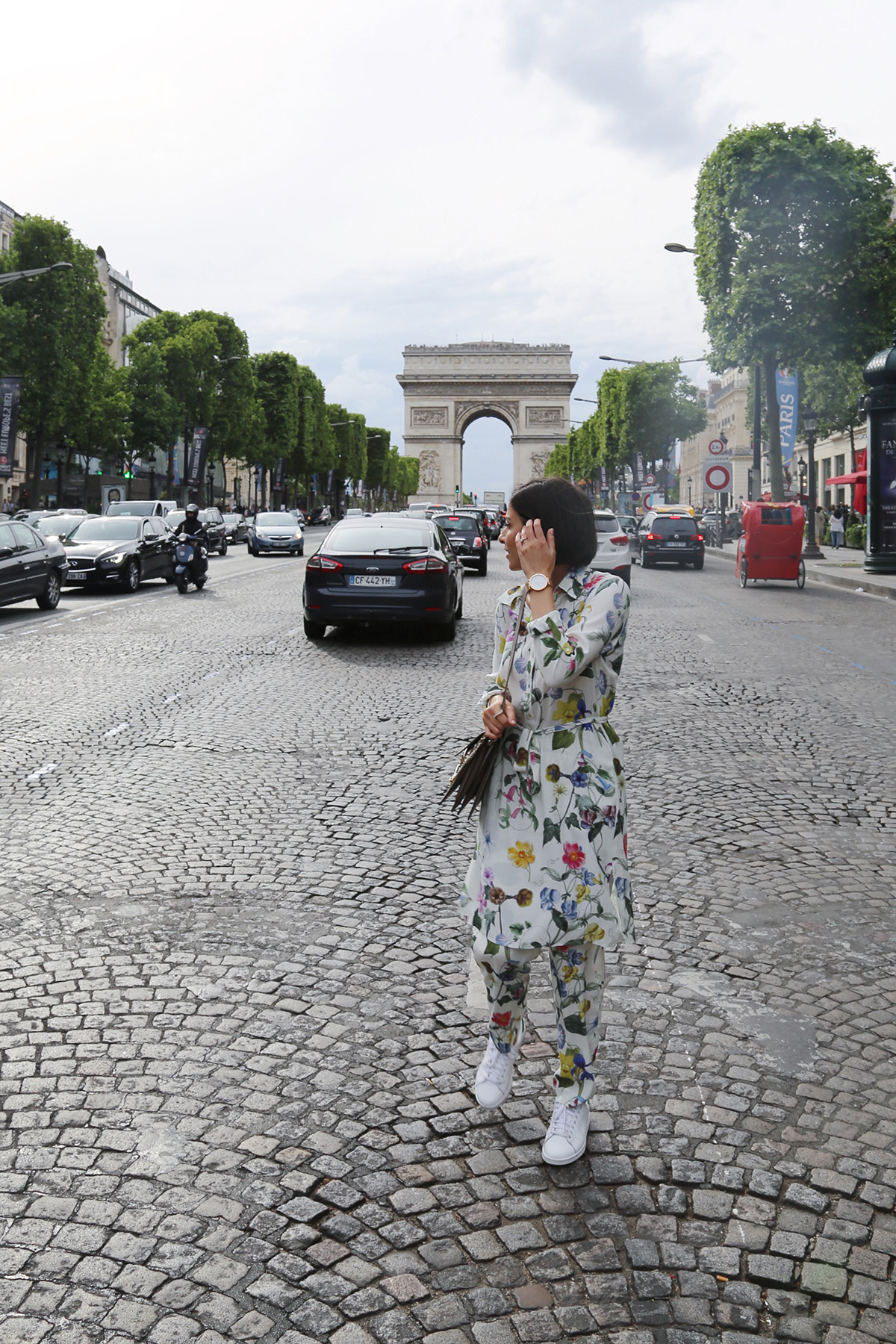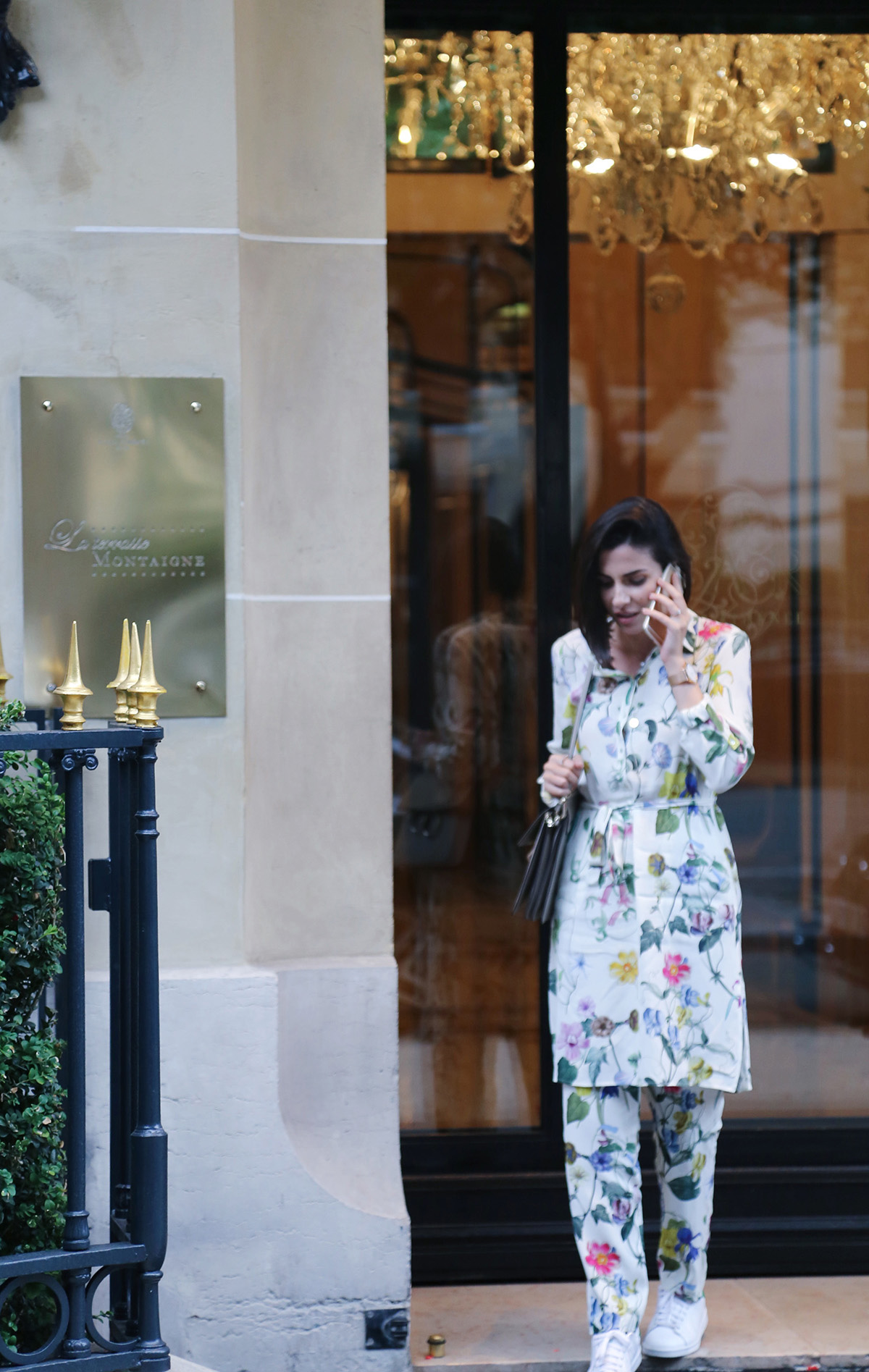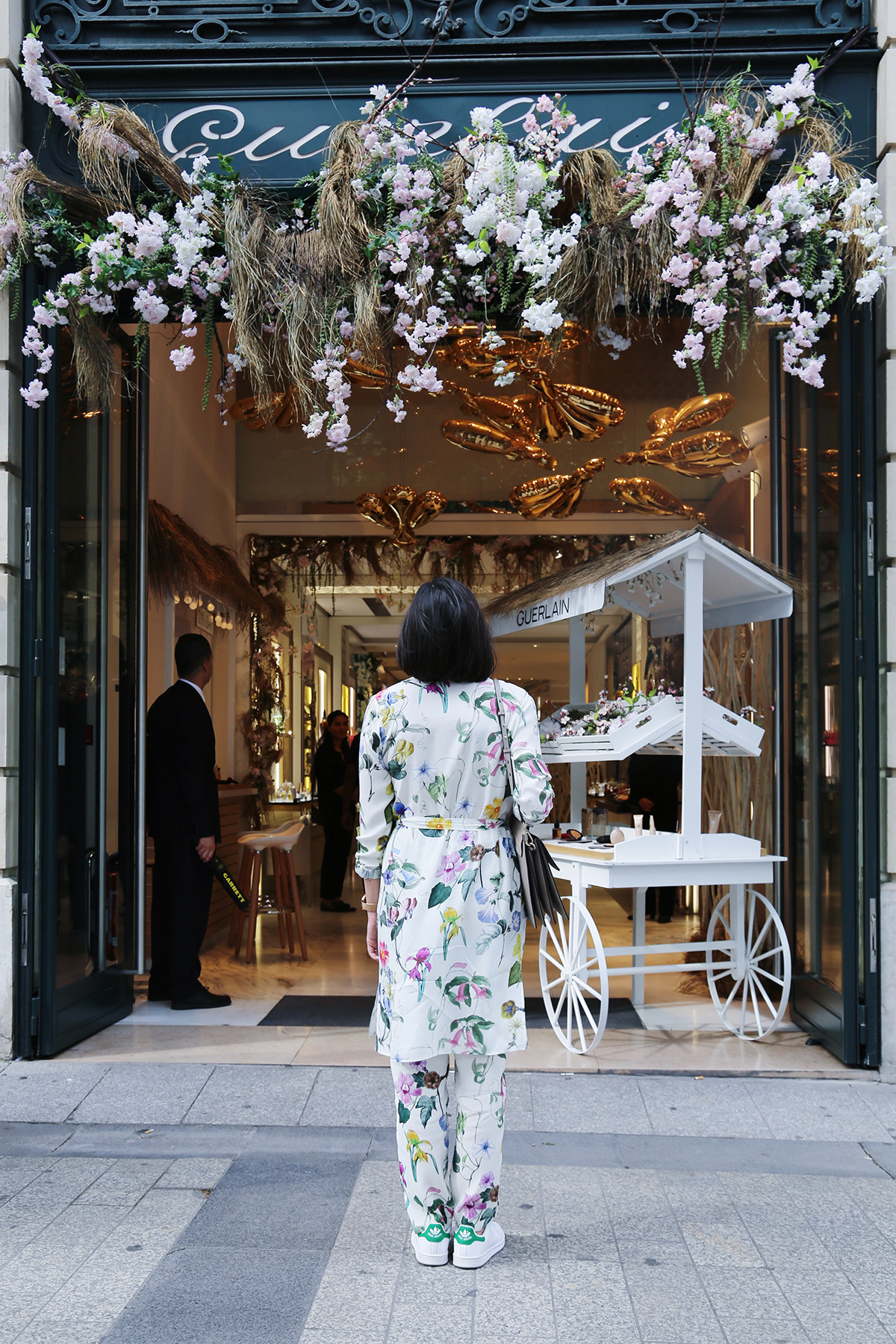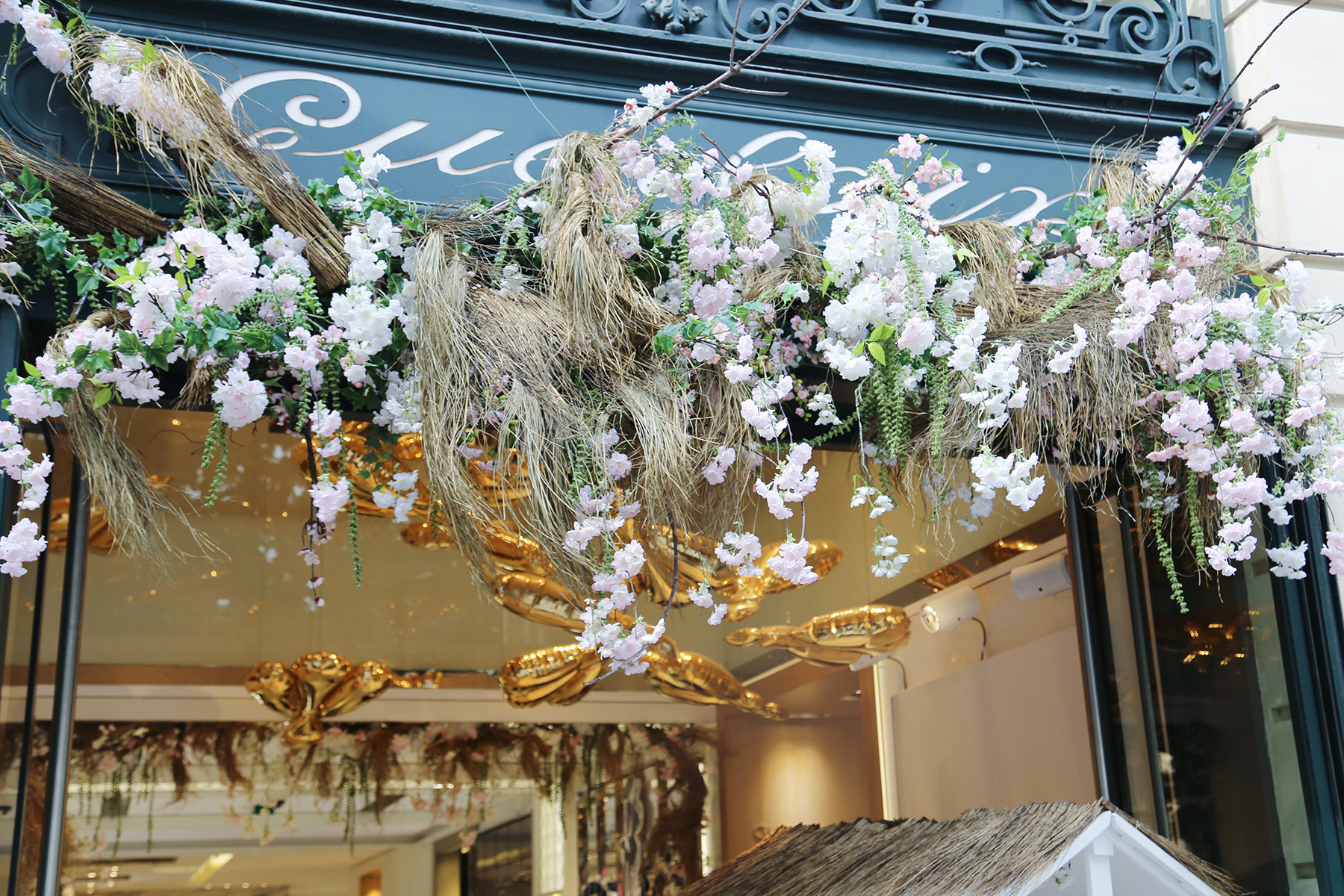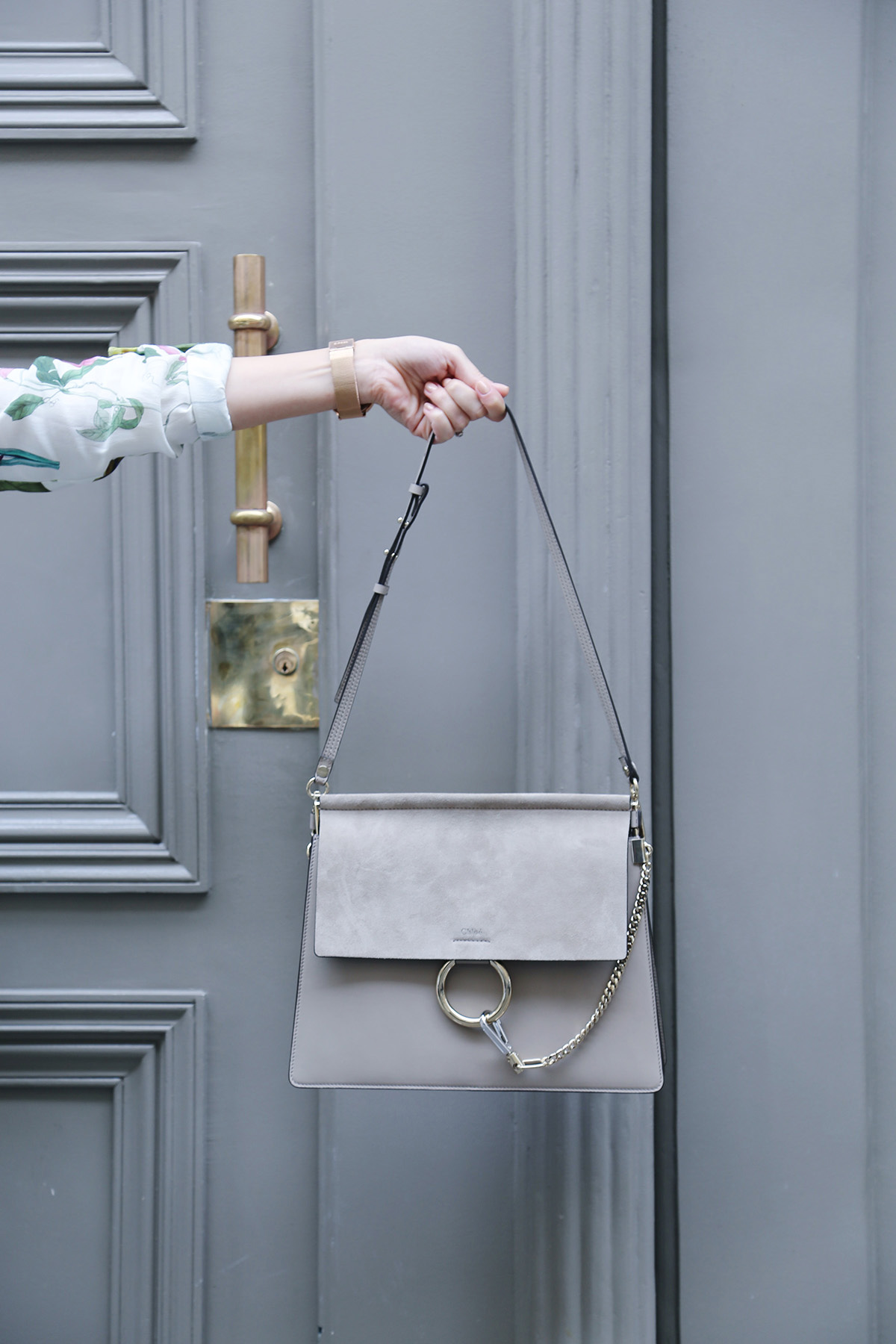 SHOP THE 1st LOOK:
SHOP THE 2nd LOOK:
So which outfit is your favourite? What would you wear for a Parisian chic look? Feel free to let me know, I am always very happy to read your comments!
Stay tuned for my next blog post in Paris, because I will share with you my shopping tips and hacks for a seamless and rested shopping experience in Paris.
Until then take care and have a great week!