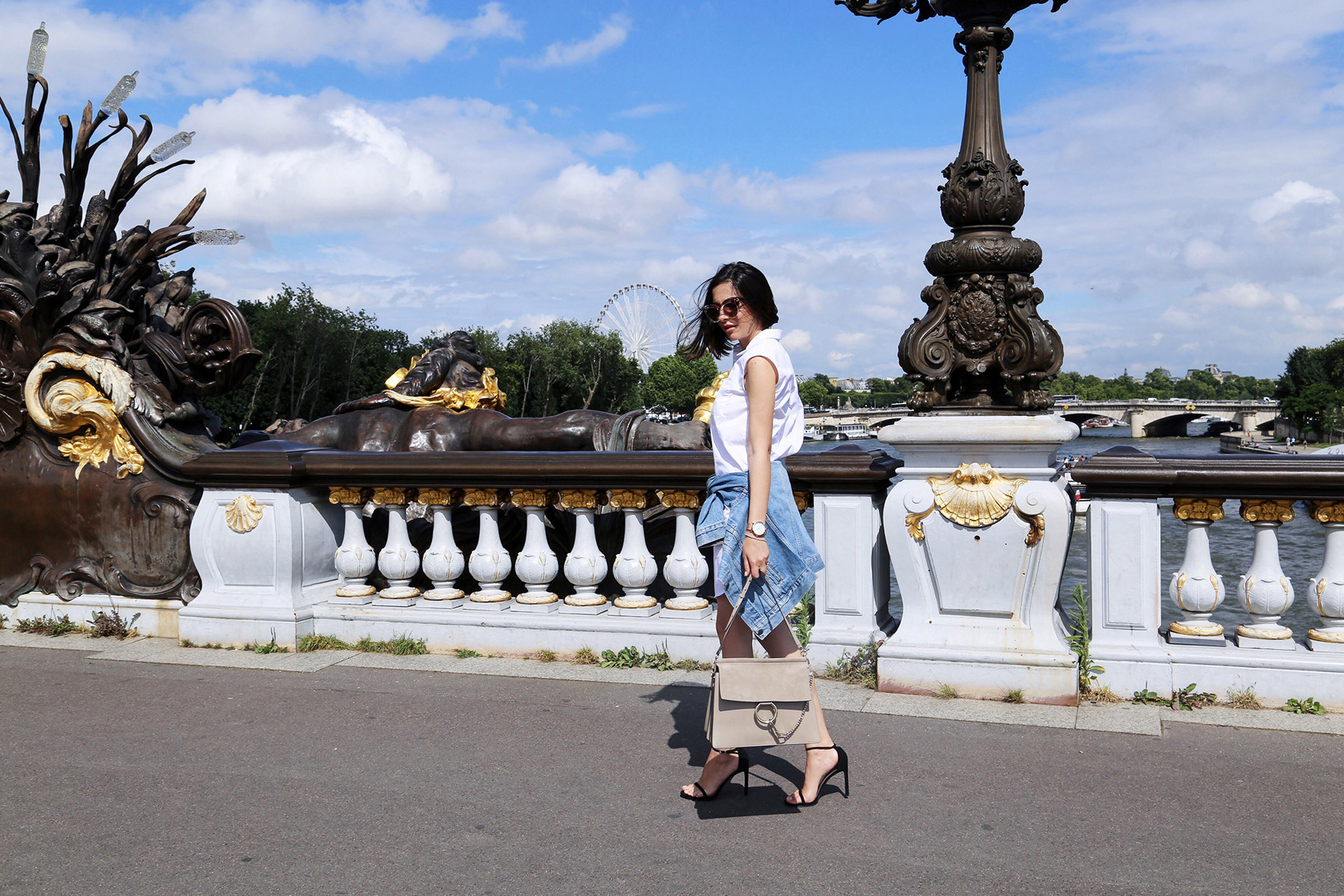 Hi everybody! I hope you are having a great week so far. As most of you guys know we have recently travelled to Paris, for a short yet sweet escape from our jobs during the high season. And even though half of our trip was full of business meetings but still we had enough time to enjoy Paris and indulge into a shopping splurge! Today I will share with you my last day's looks as well as my essential tips for a successful shopping expedition in Paris!
During our last day in Paris, we went for some last-minute shopping at the city center on foot (first outfit below), as our hotel was ideally located near Champs Elysées. After that, we wanted to say a proper goodbye to Paris, passing by the most beautiful places and a few fashion boutiques that we wanted to visit before flying to Mykonos! We had only a few hours left so hiring a private car with driver was the best option (second outfit).
With some of the best shopping streets in the world and every luxury brand boutique you can imagine, there is no wonder that Paris is the capital of fashion. From designer fashion houses to vintage shops, you name it!
Paris Shopping Tips:
For me a successful shopping means that I have found everything I wanted in the expected prices, that I have sticked to my list without making any impulse purchases, and that I will not need a 3 days off to recover from the long walking and carrying! So here's my advice:
Make a list – Make a list with the things you want/need to buy is a no brainer, and a must when in Paris, as if you don't, you will end up spending all your budget in an hour or so! The temptations are endless!
Make a map/schedule – Assuming that you don't live in Paris and that you are only there for a few days, if you don't get out there without a plan, you will be overwhelmed and won't know where to start from. Paris is divided in 20 arrondissements in the form of spiral. I usually plan ahead of where I want to go and make a map with the fastest and most convenient route, to save miles and hours.
Hire a private car & driver – which is the best option by far. I instantly fell in love with this Zadig & Voltaire dress that I saw at one of their stores. Unfortunately, I couldn't find anywhere a small number, or at least a medium, which I finally bought. Now imagine if I had to go to all the Zadig stores on foot or commute. Mission impossible for sure. But with a car & driver it was so easy peasy and fun! And it is less pricy than shop hopping by taxi! (I had a great experience with this company)
Hire a scooter with a GPS – If you are on a budget, then a scooter rental is the best option and so ideal for vintage hunting. This is how I managed to visit the best vintage stores in Paris in only 3 days, and it would've taken me much less if I didn't have to spend at least 1 hour at each store (vintage shopping needs a lot of research). I had made an online research and made a list of the addresses of the vintage shops I wanted to visit, including some friends' suggestions too. Then I planned the route into the gps which was taking me with a great ease from store to store! A scooter will save you a lot of precious time that you would be stuck in traffic, and that's why scooter rentals are more expensive than car rentals in Paris! (this is my preferable company for scooter rental in Paris)
My favorite areas for shopping in Paris are rue Saint Honoré, Champs Elysées, Boulevard Saint Germain, Bon Marché, rue du Bac, rue de Rivoli and the vintage stores at rue de Valois and at the first arrondissement. Which one are yours? Do you have any Paris shopping tips for a stress free shopping experience in this city or anywhere? I would love to read about it in the comments!
Thank you for stopping by!
xx
Stella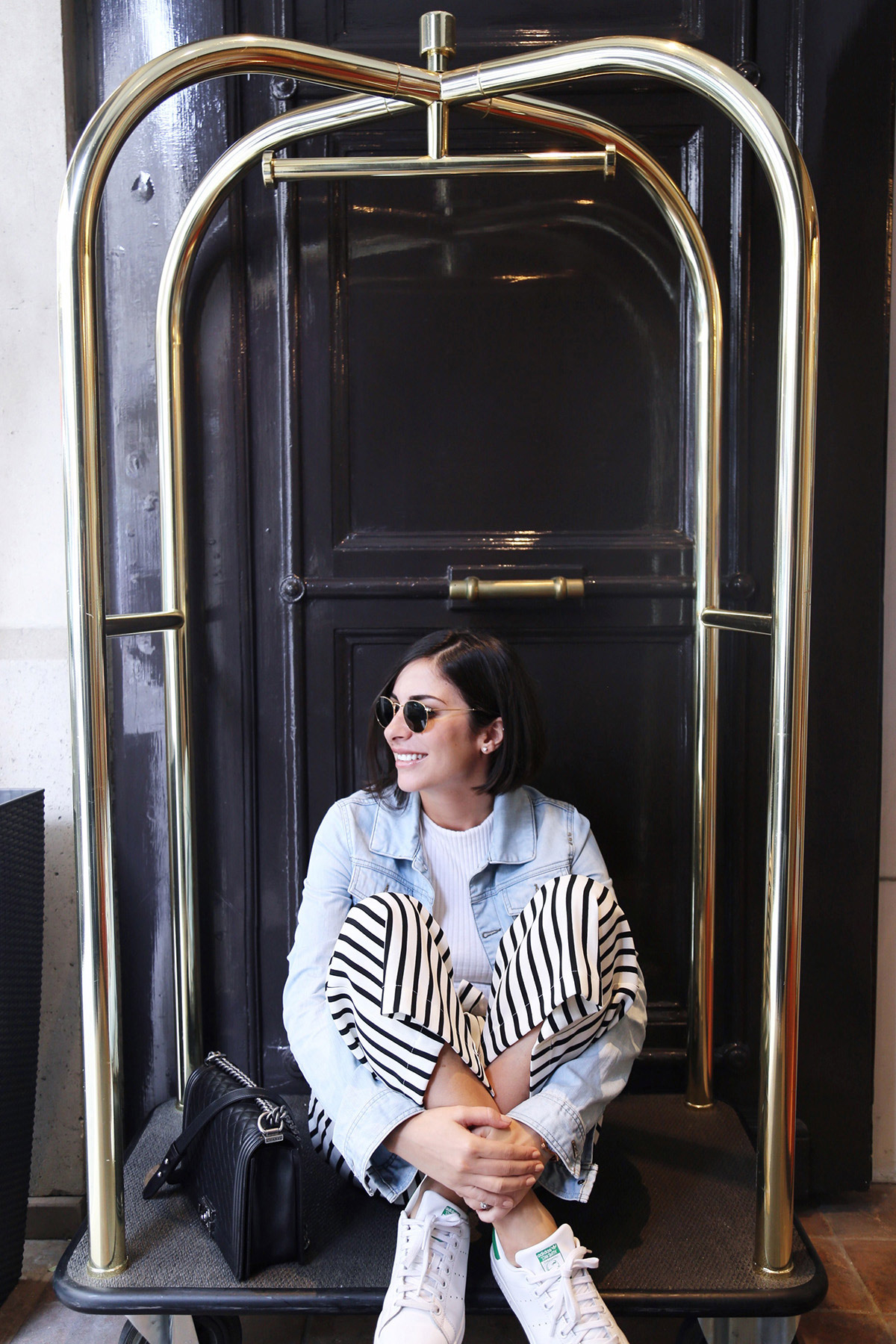 I was wearing:
Diesel denim jacket – bleached it myself (similar here)
Zara culottes (similar here)
Zara top (similar here)
Chanel bag
Adidas sneakers
Ray-Ban sunnies (also in pink and blue)
Photos by: Anestis Iliadis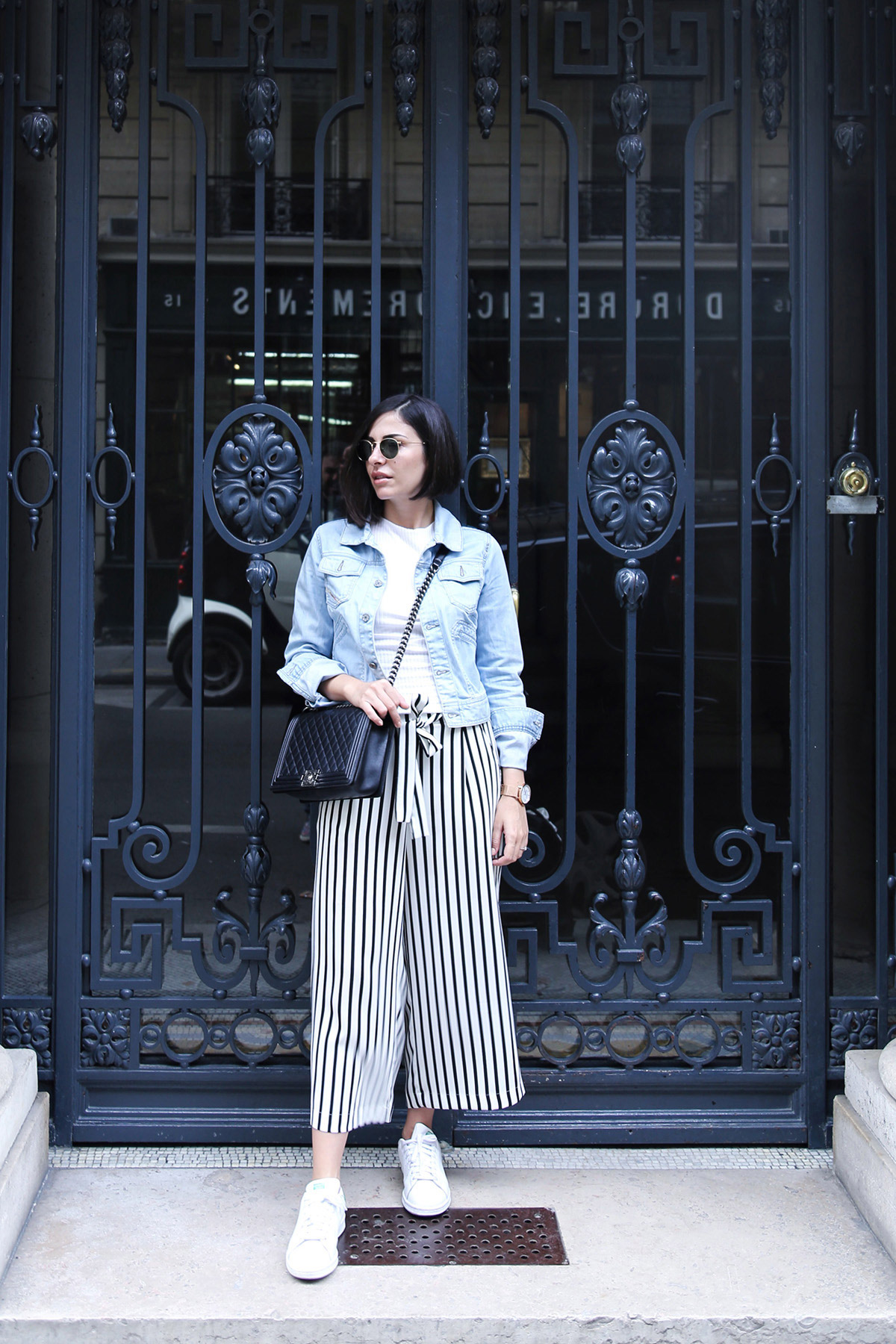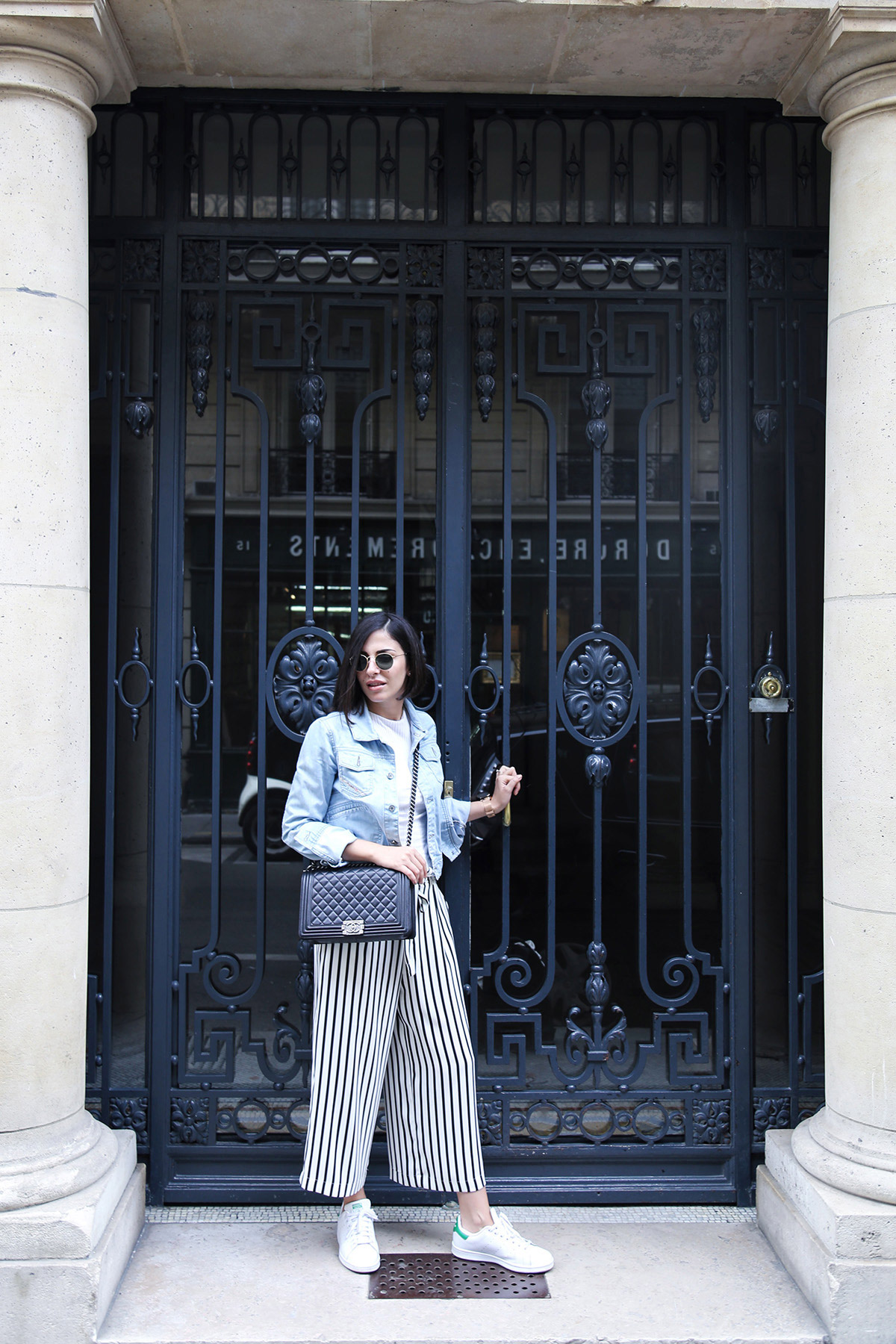 SHOP THE 1st LOOK: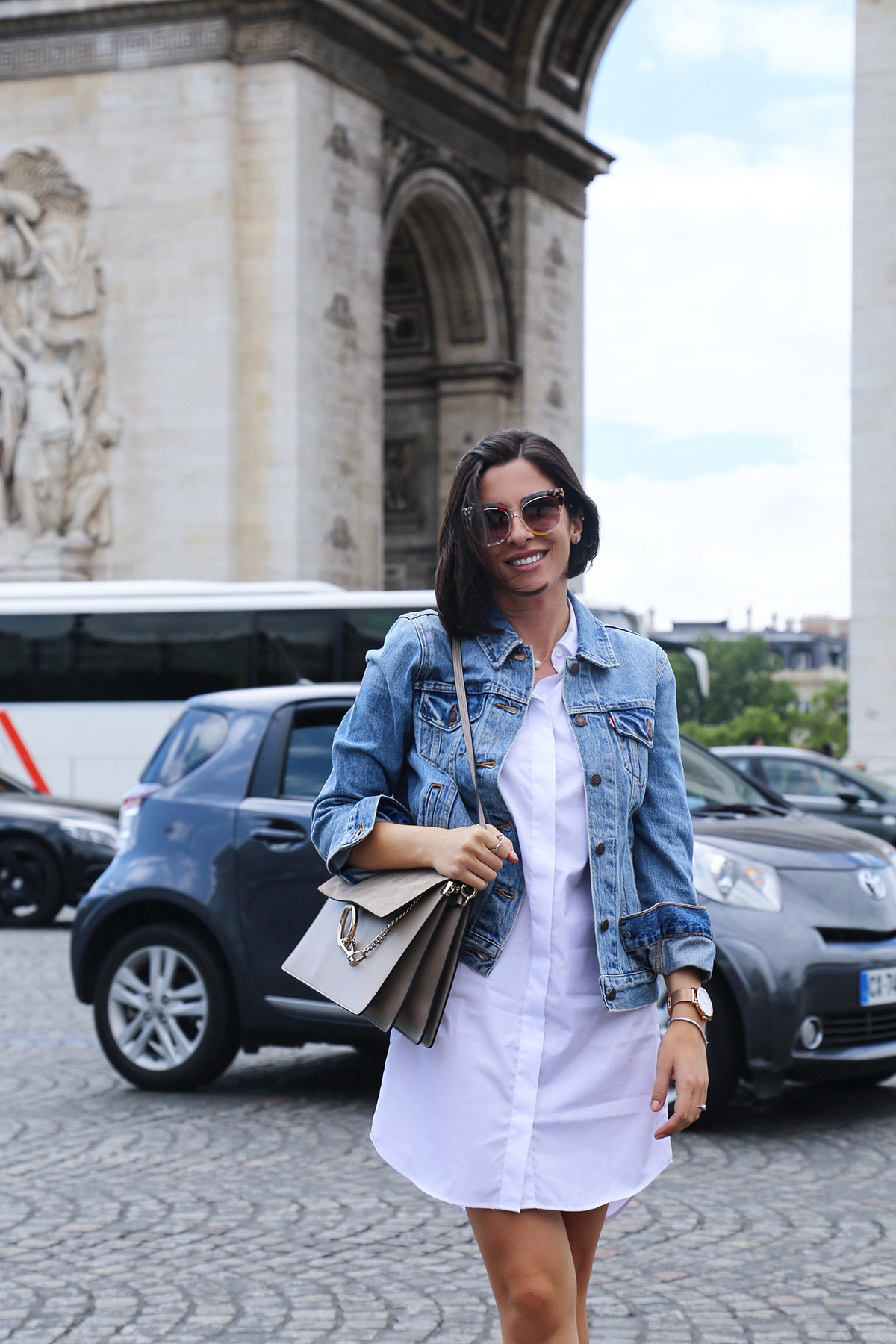 I was wearing:
Levi's denim jacket
Levi's shirt dress
Stuart Weitzman sandals
Chloé bag
Fendi sunnies
Christian Paul watch
Photos by: Anestis Iliadis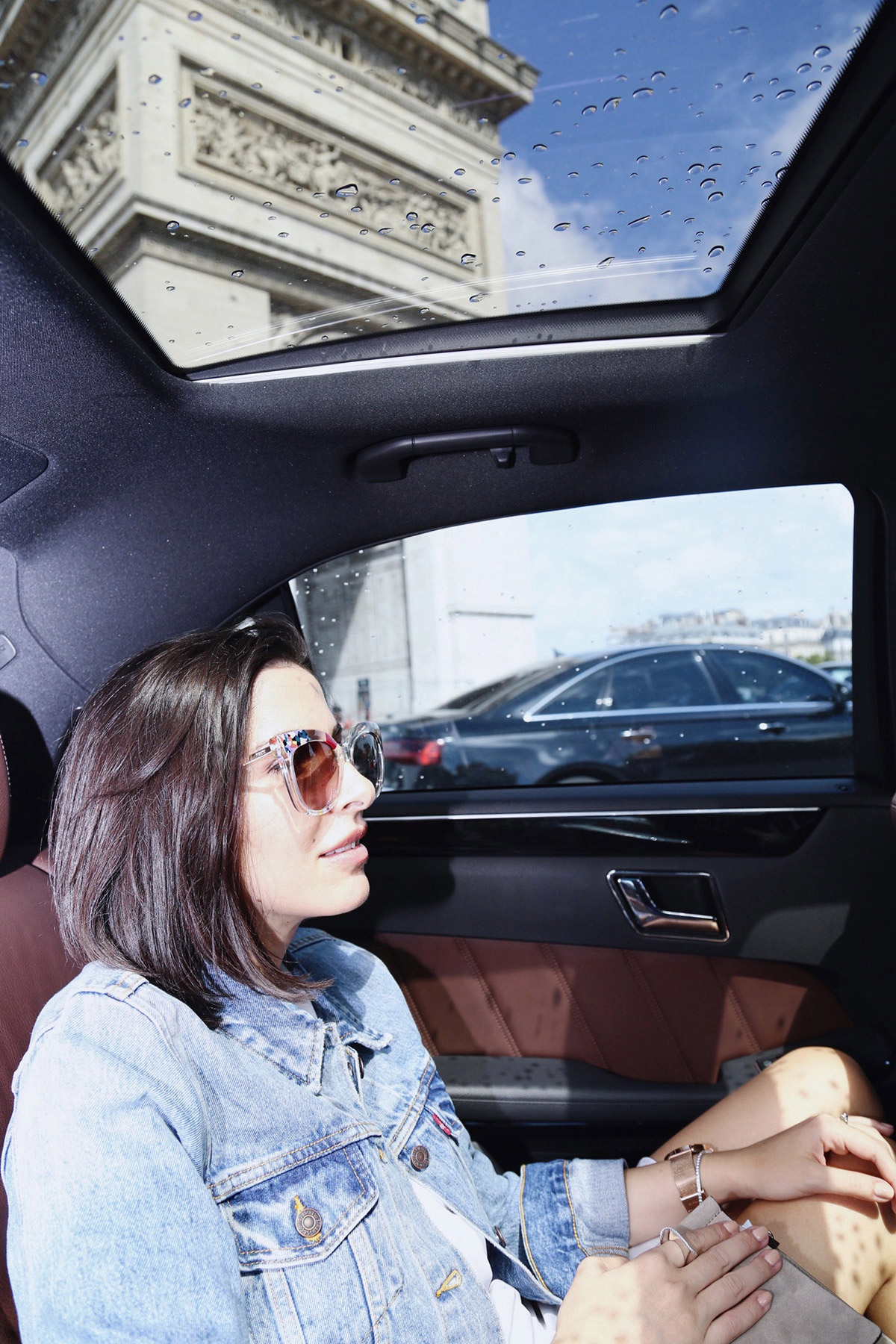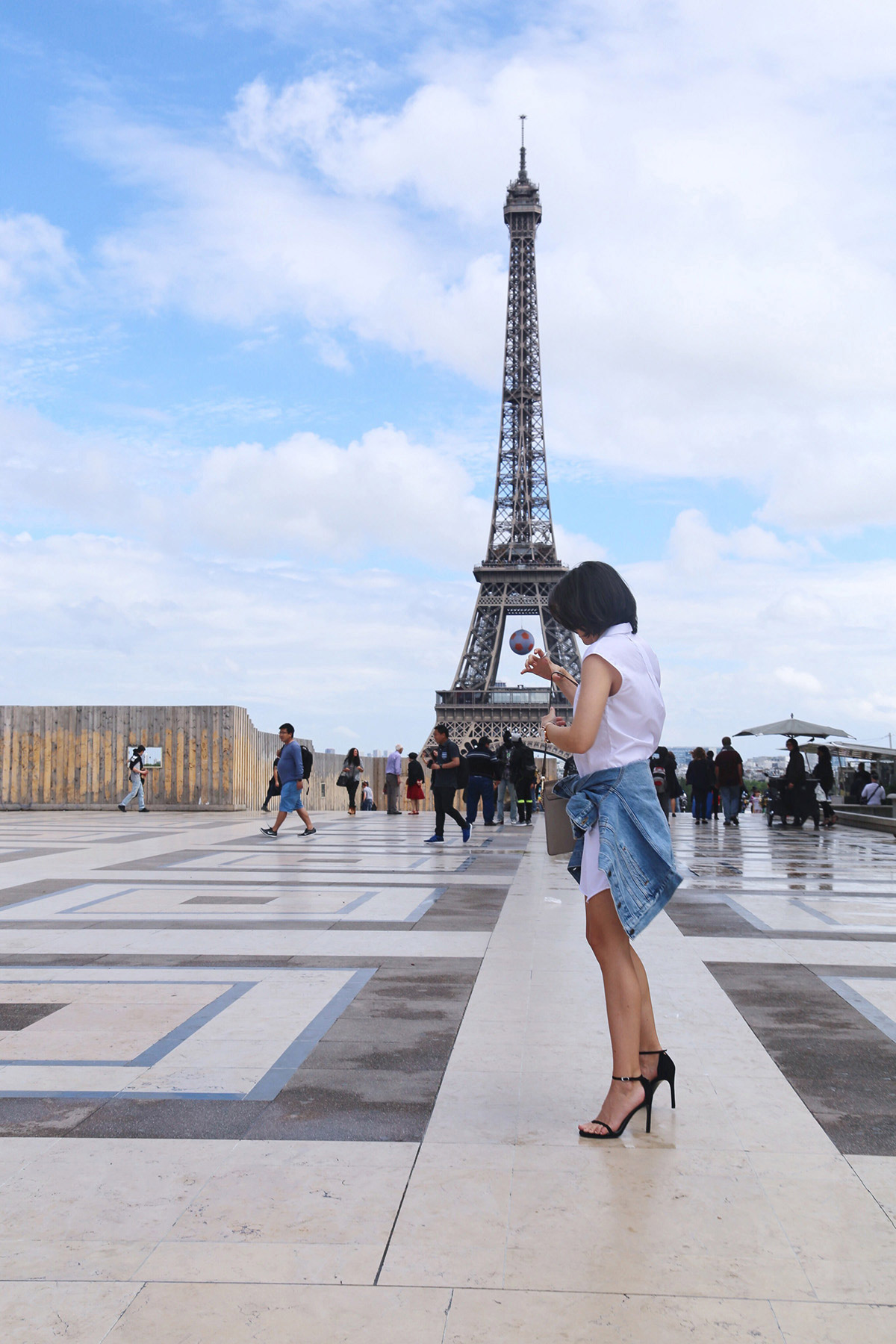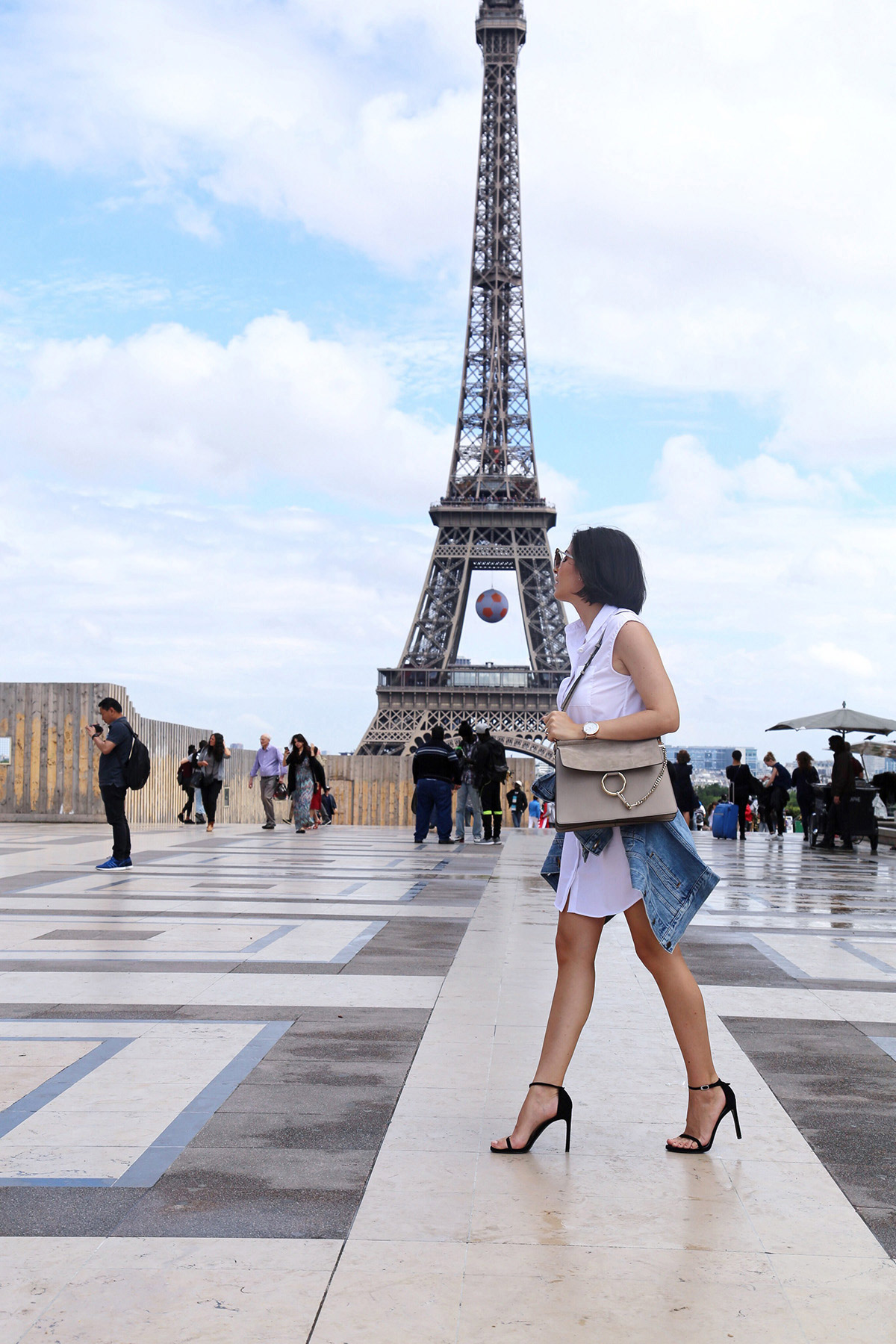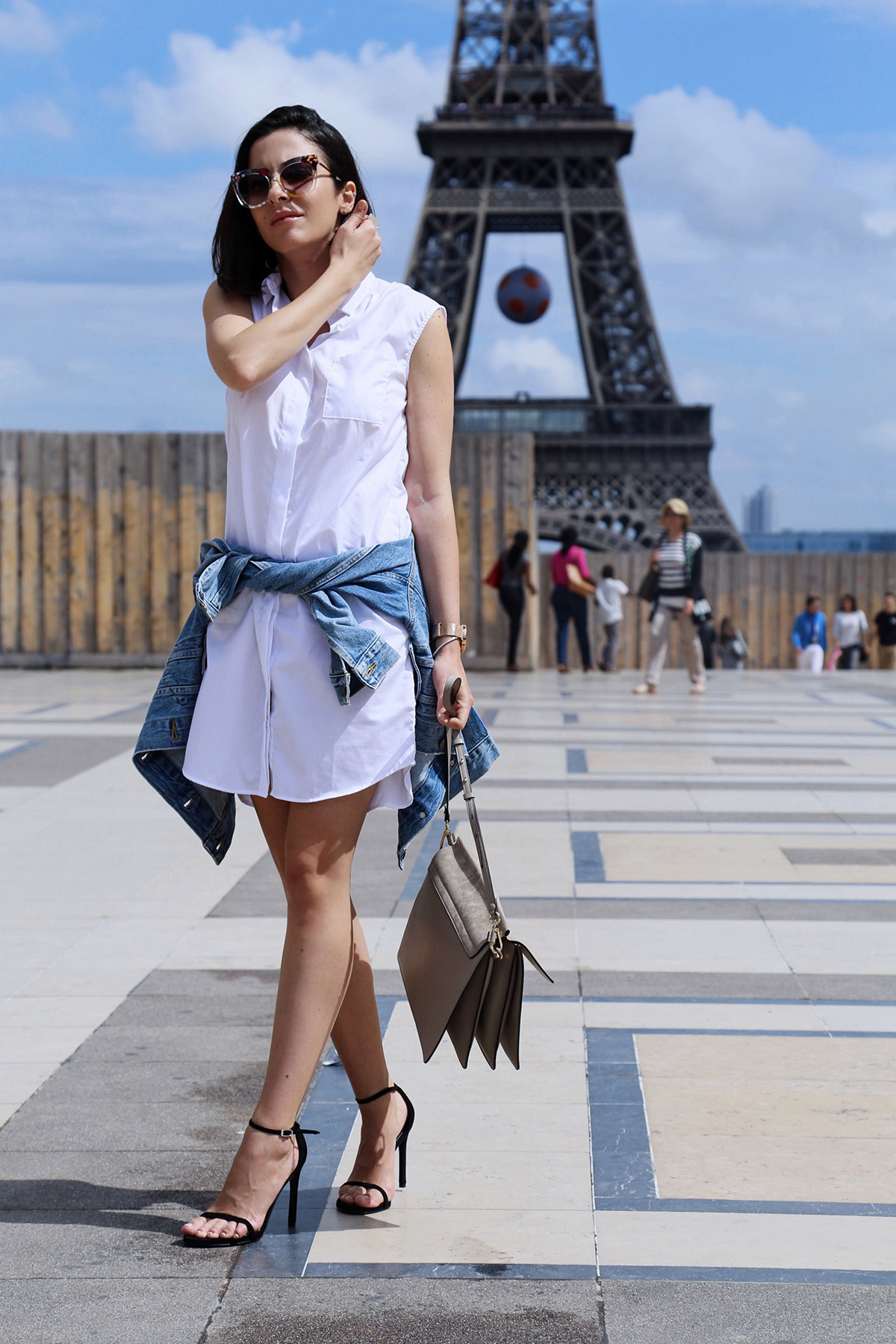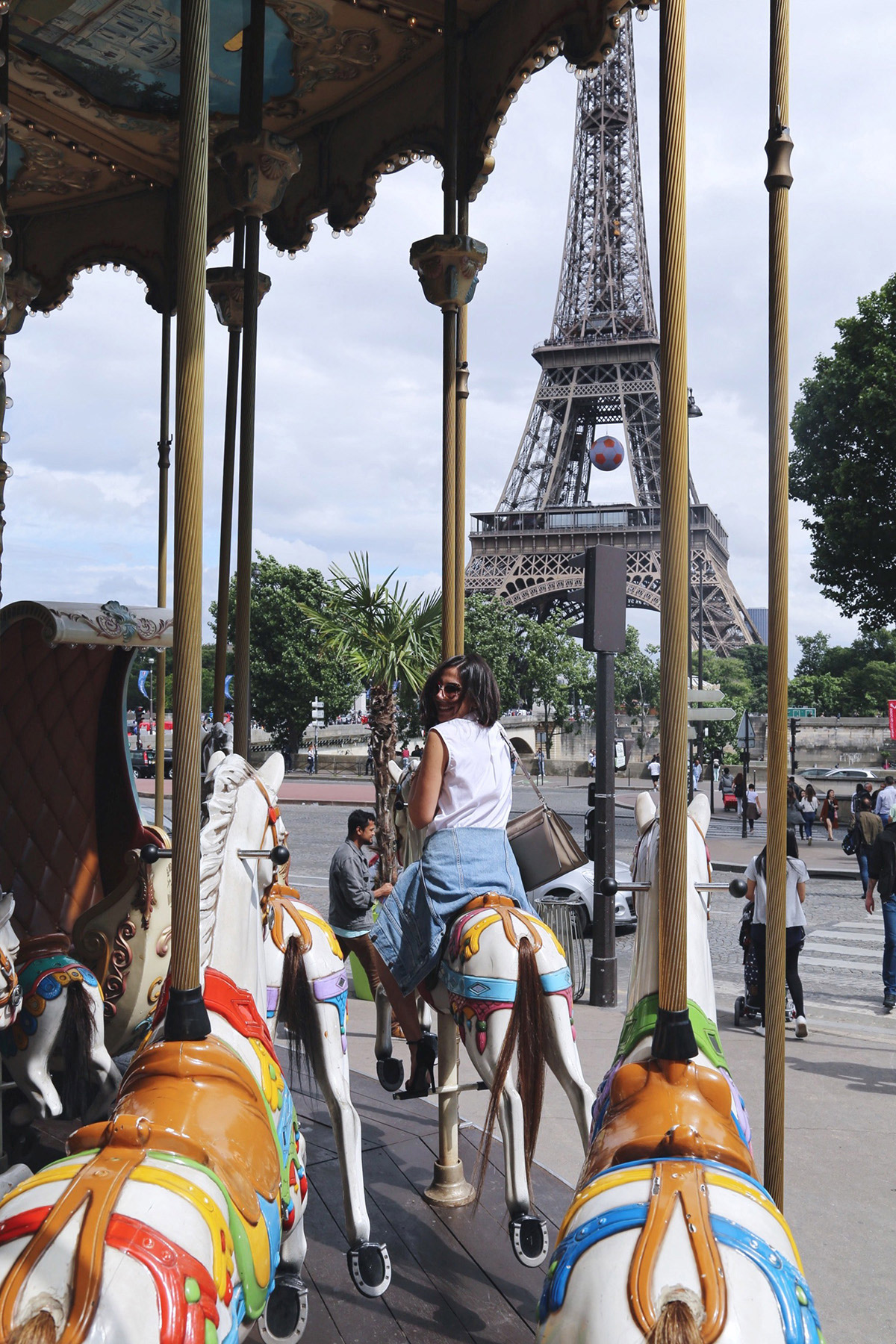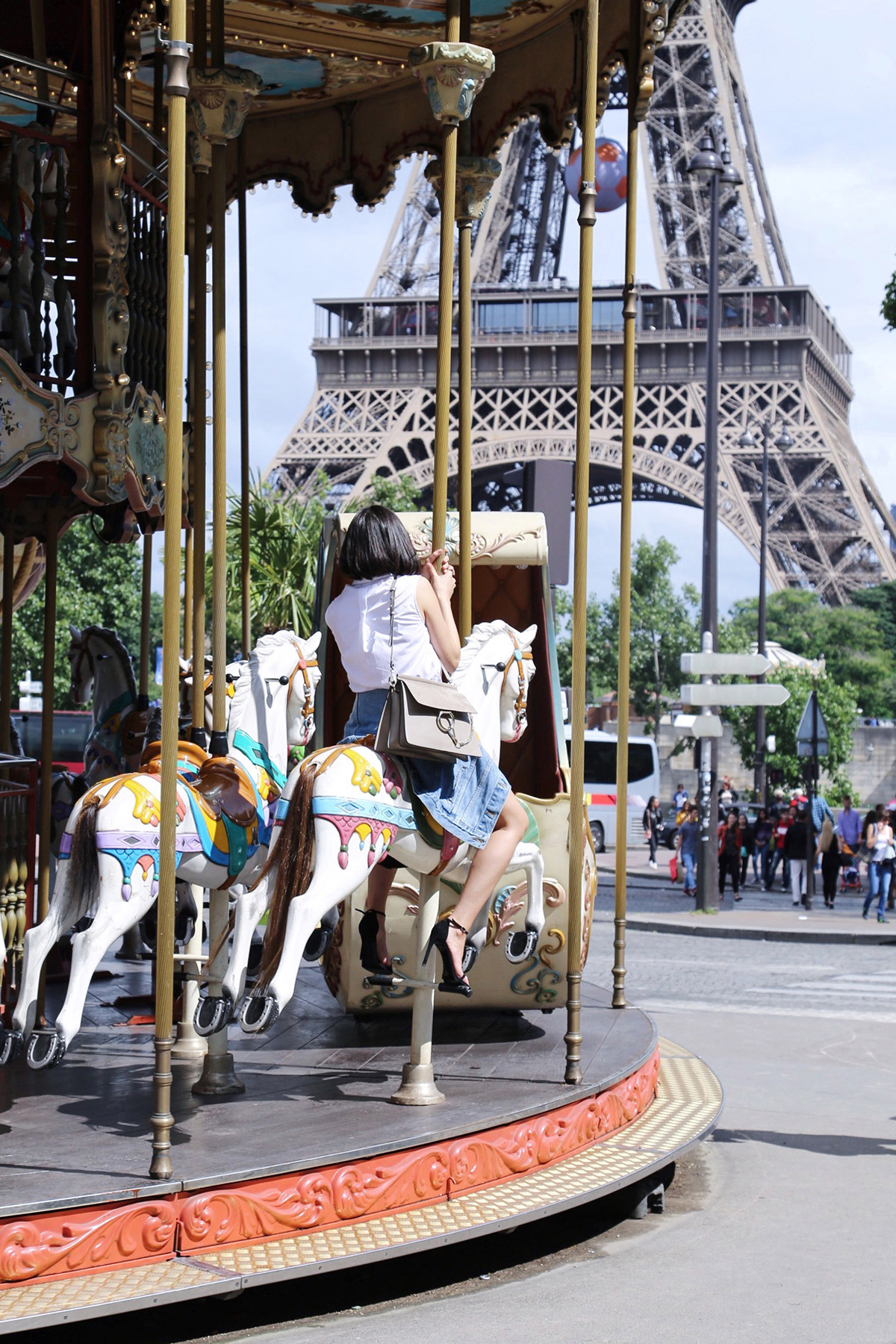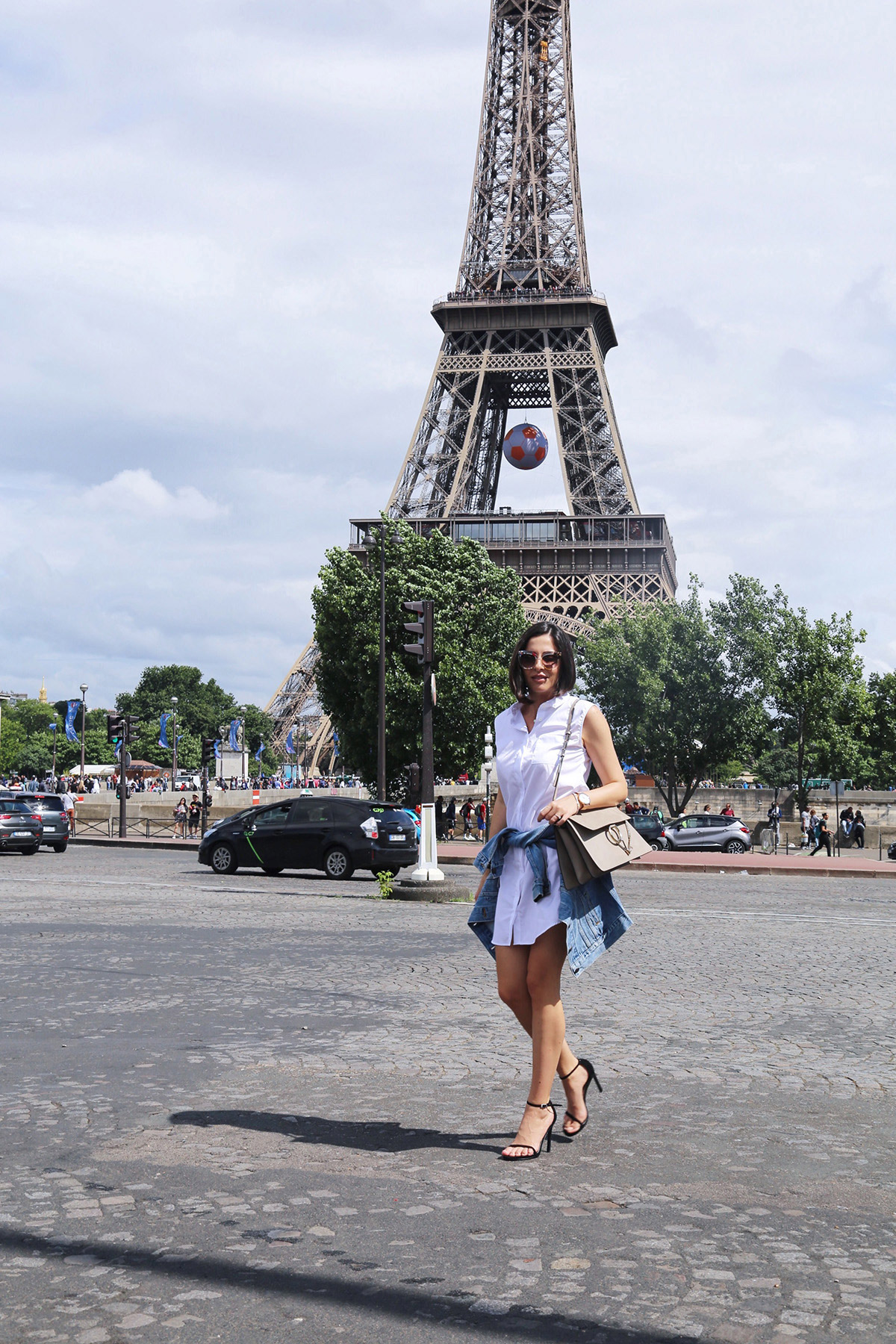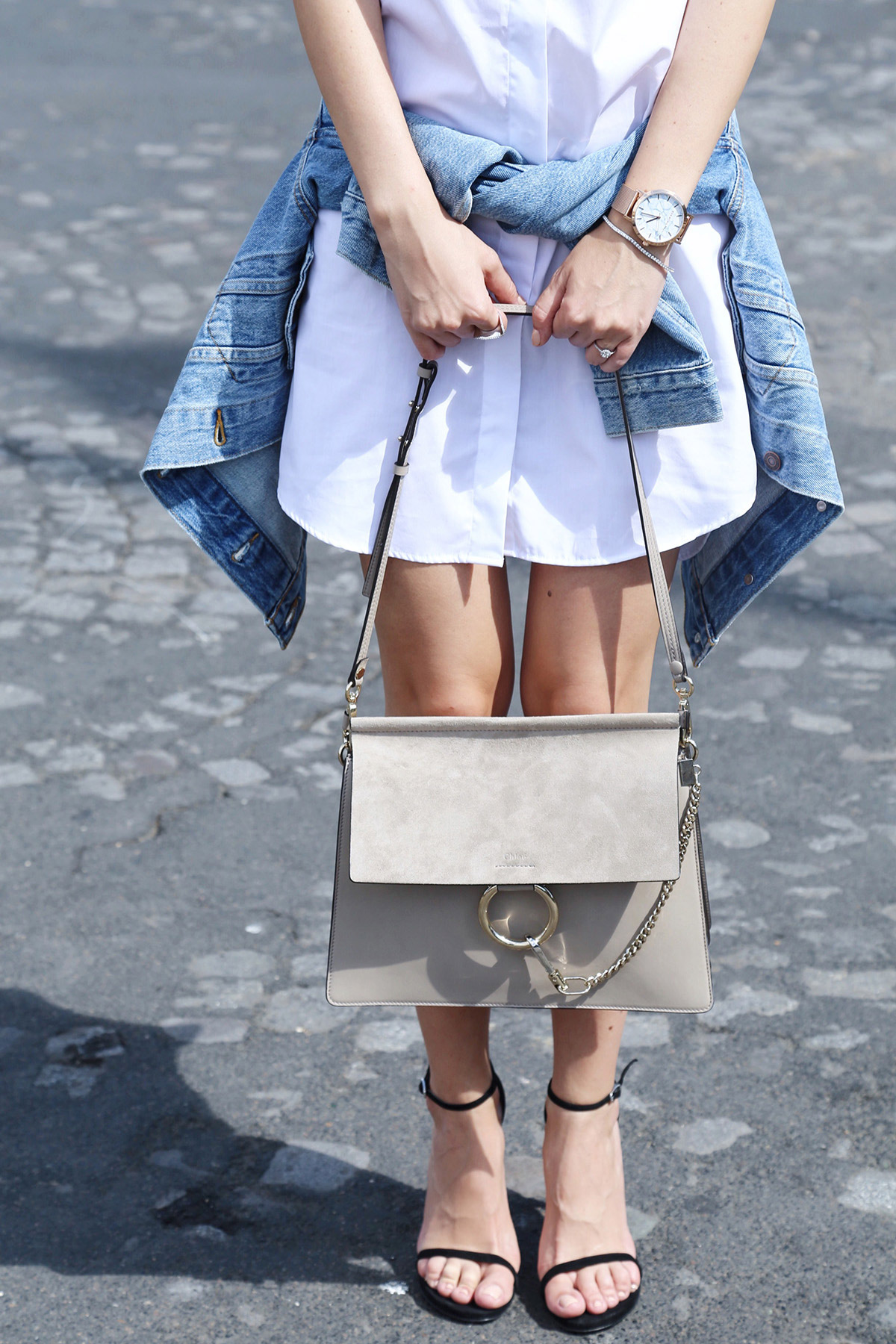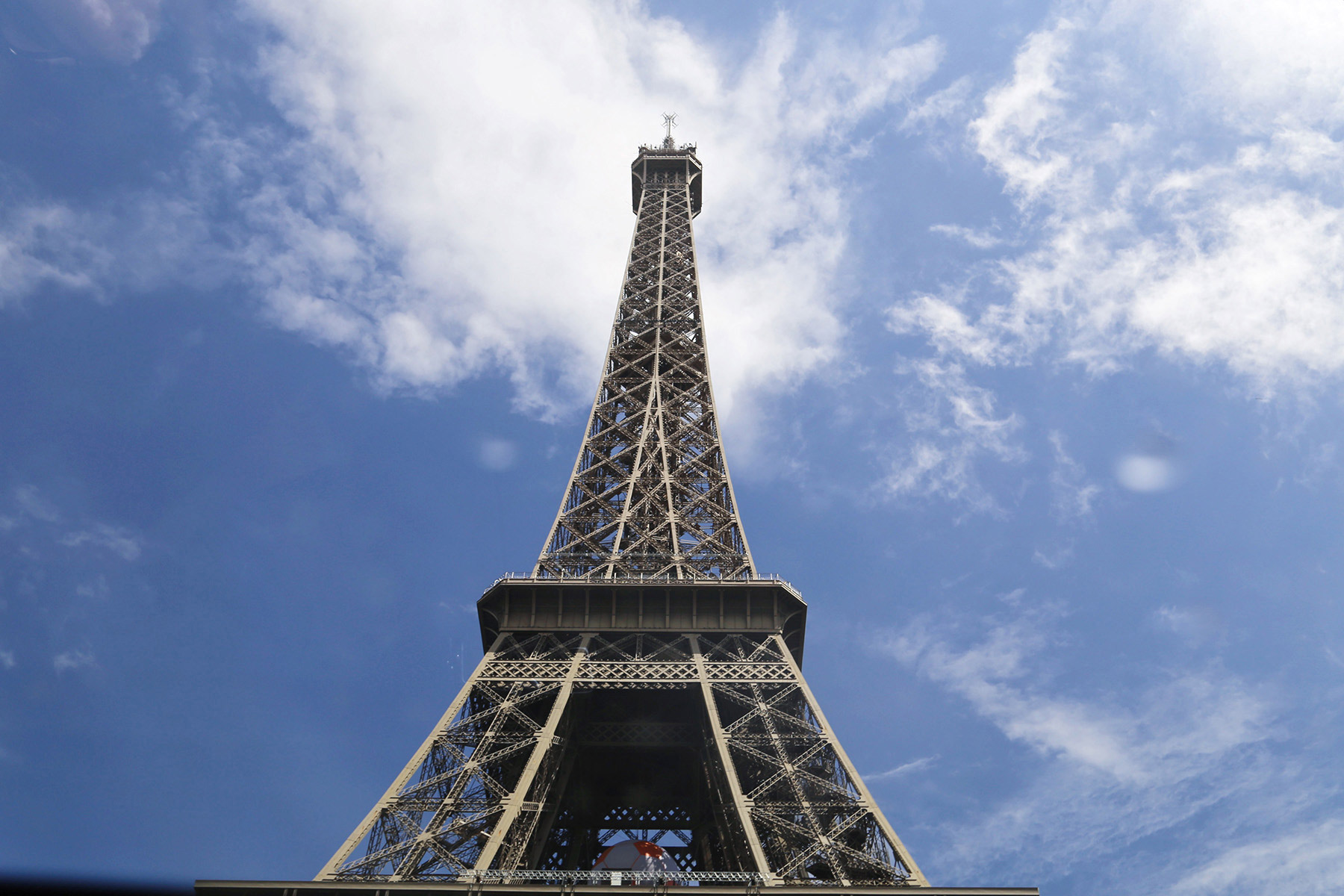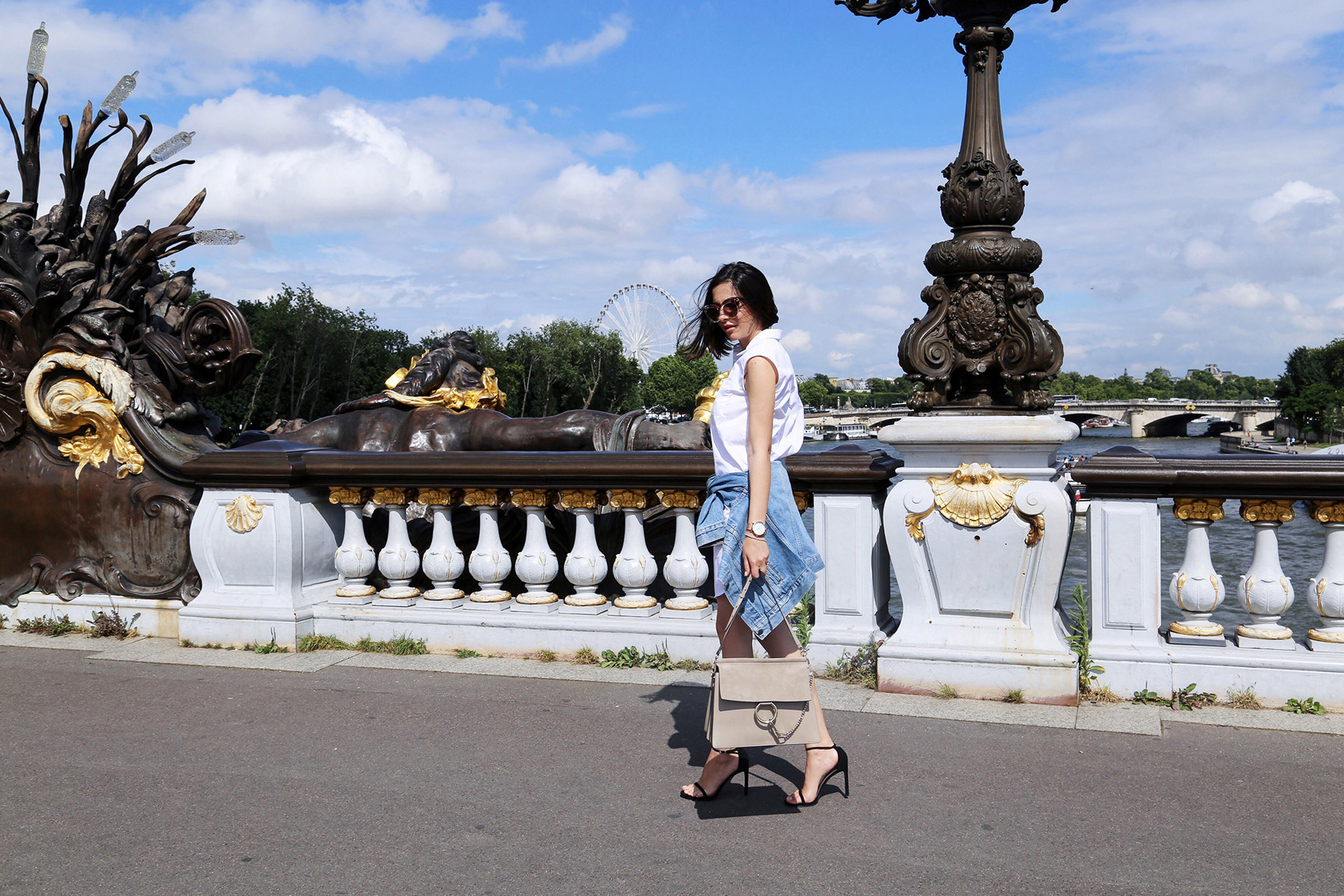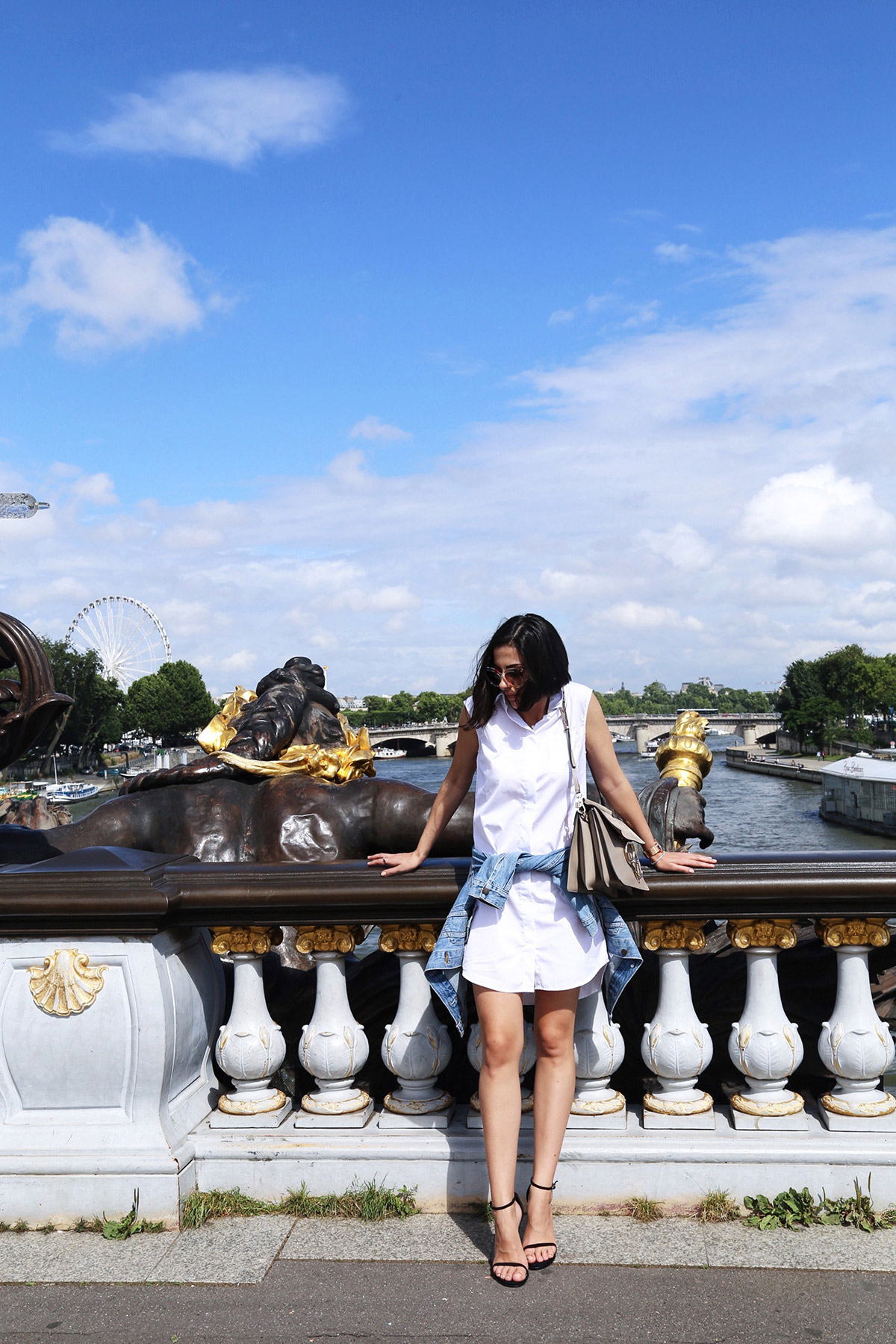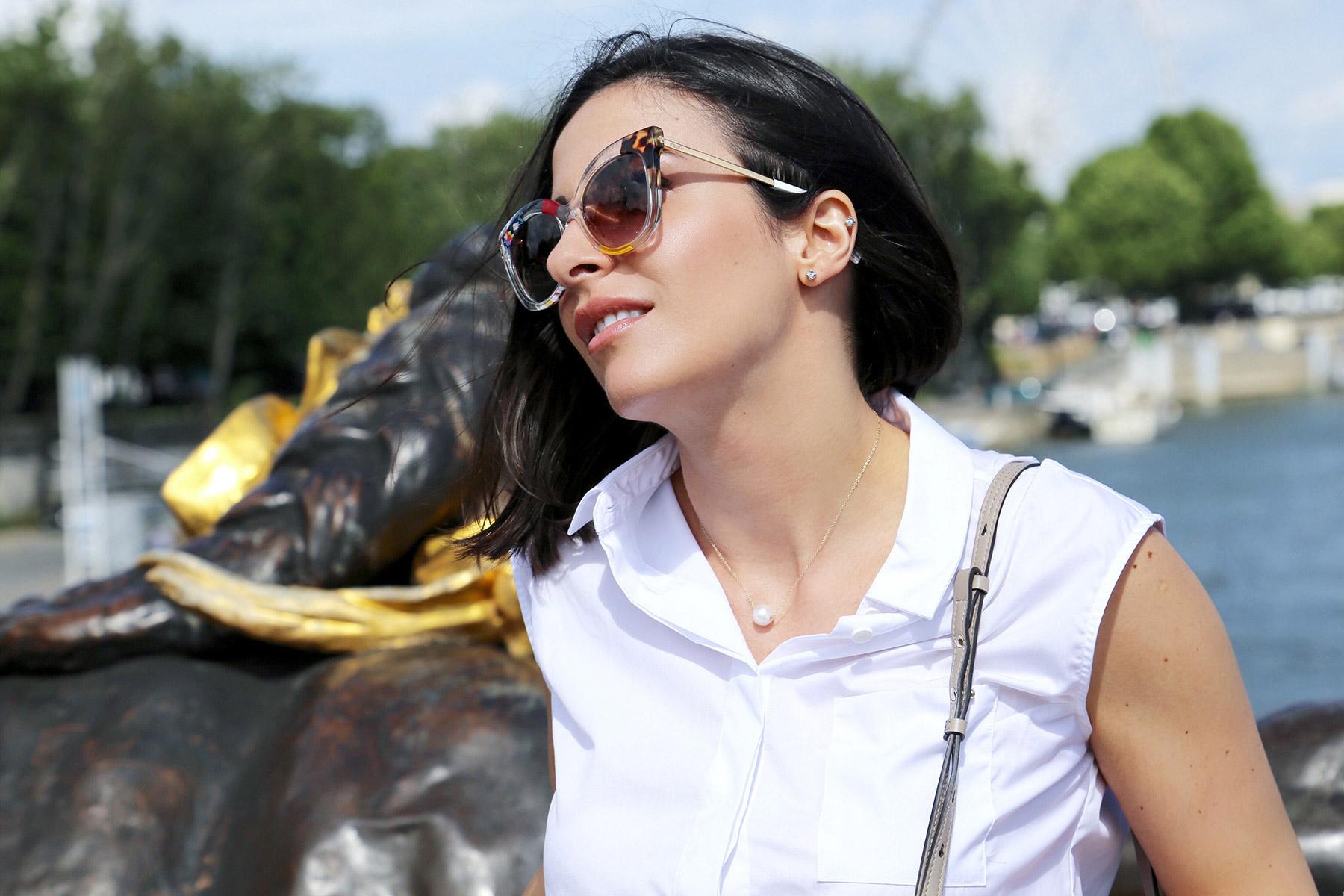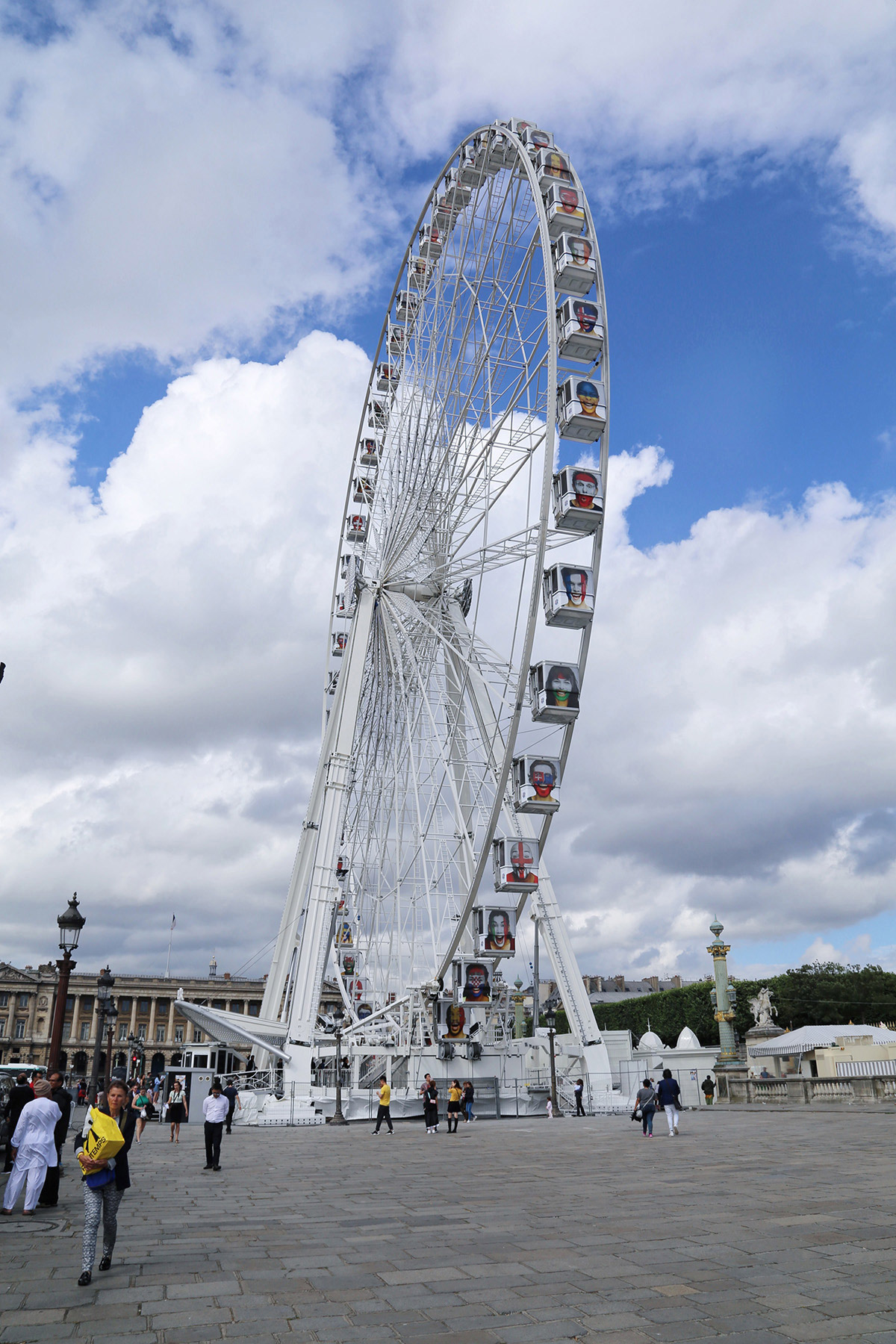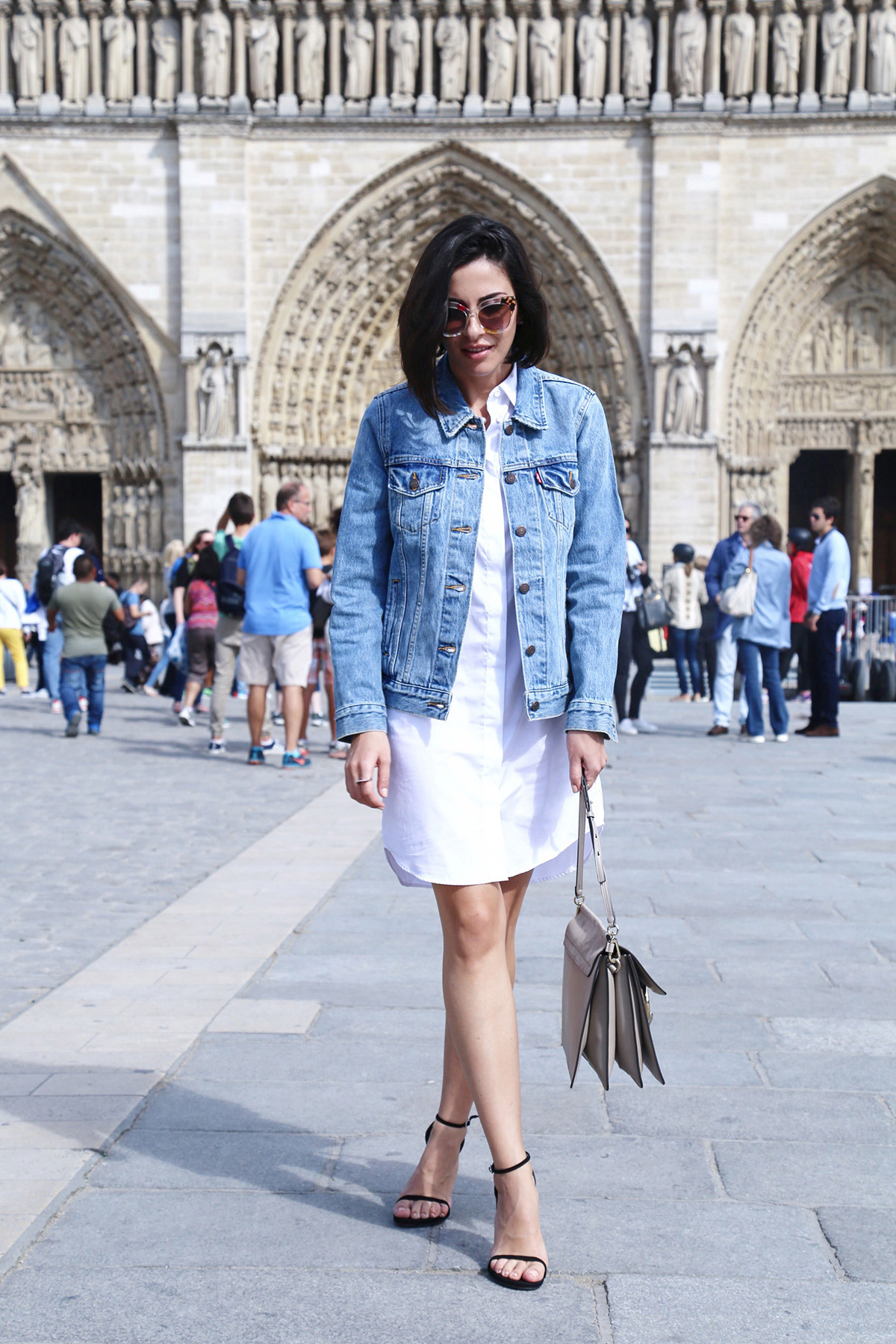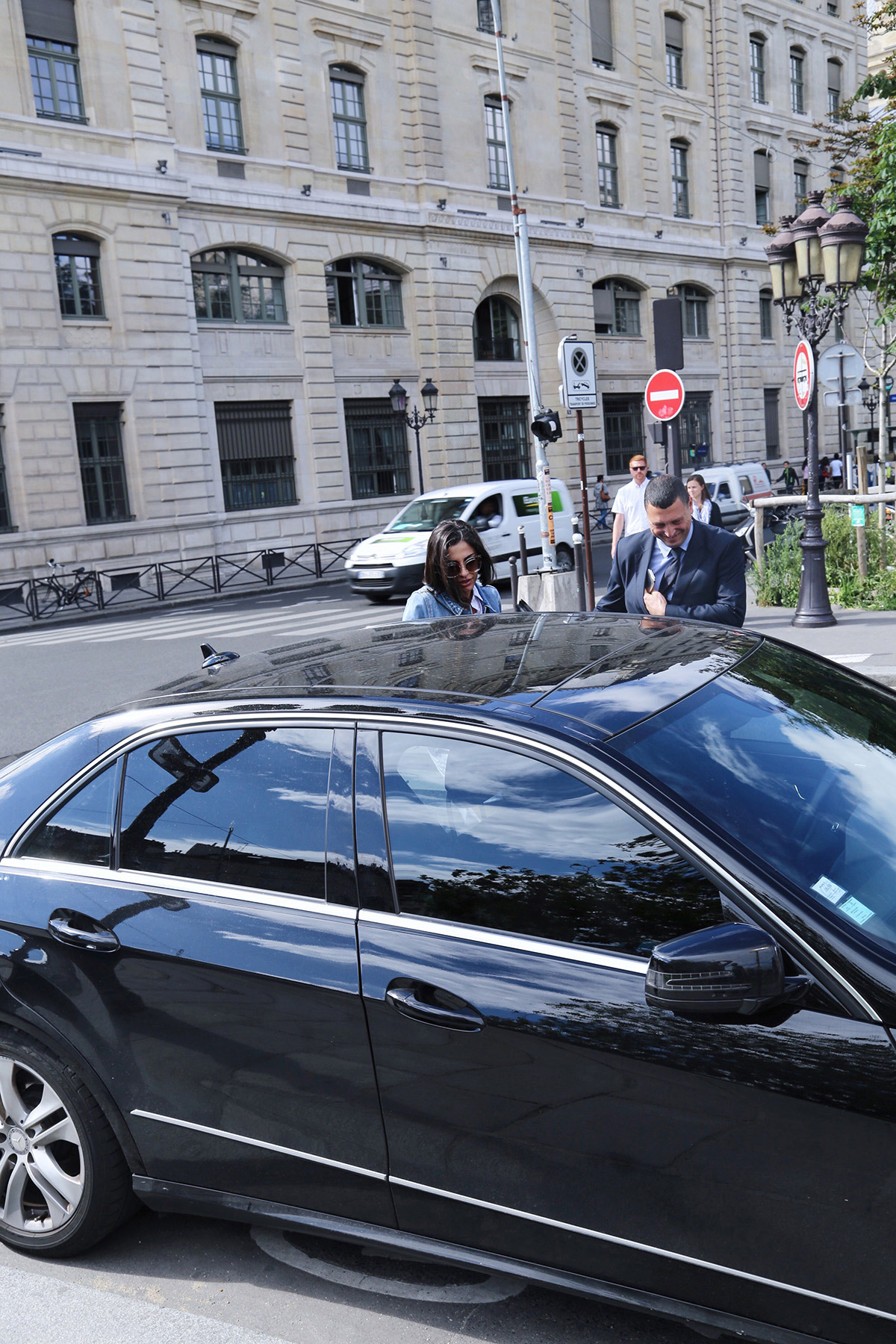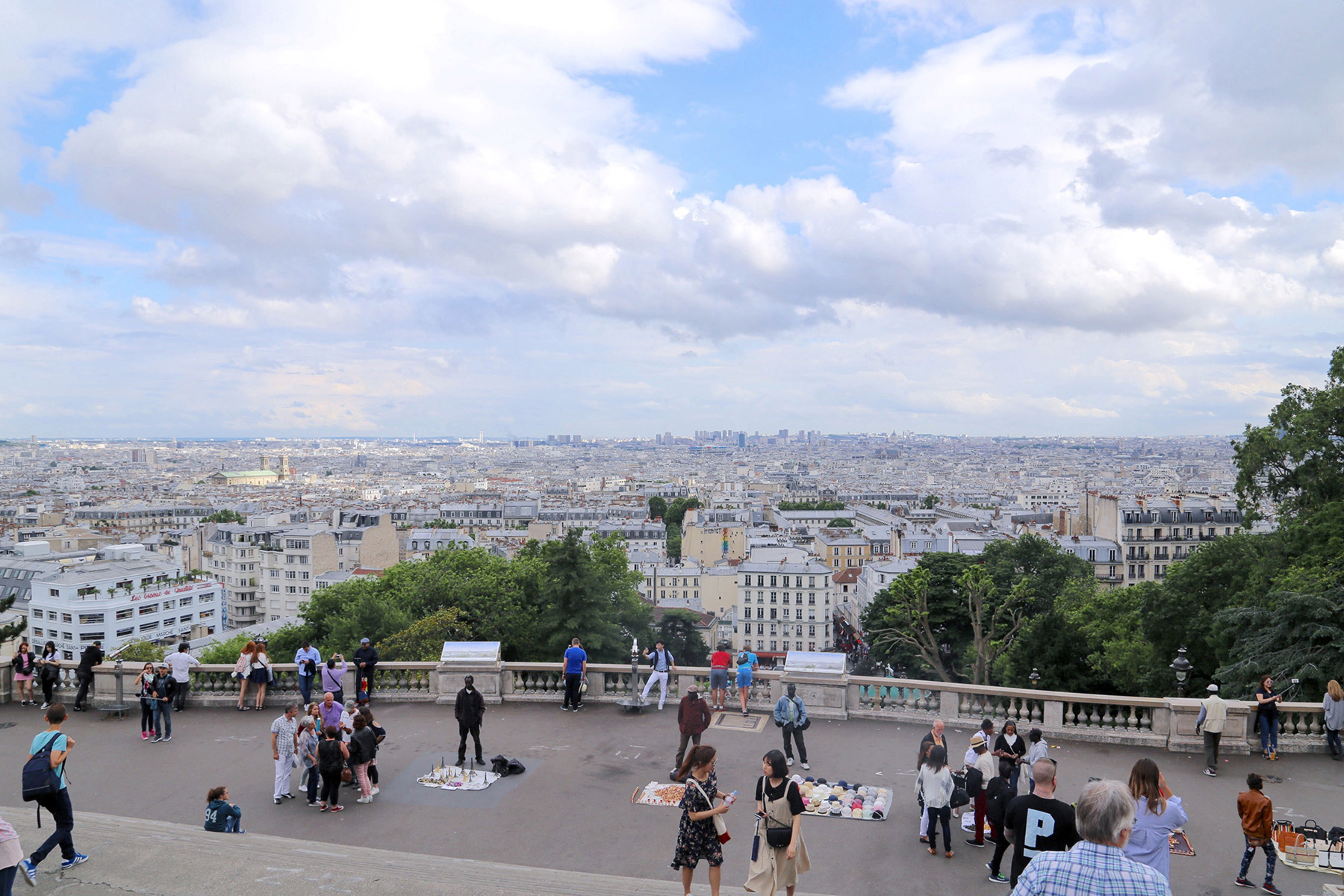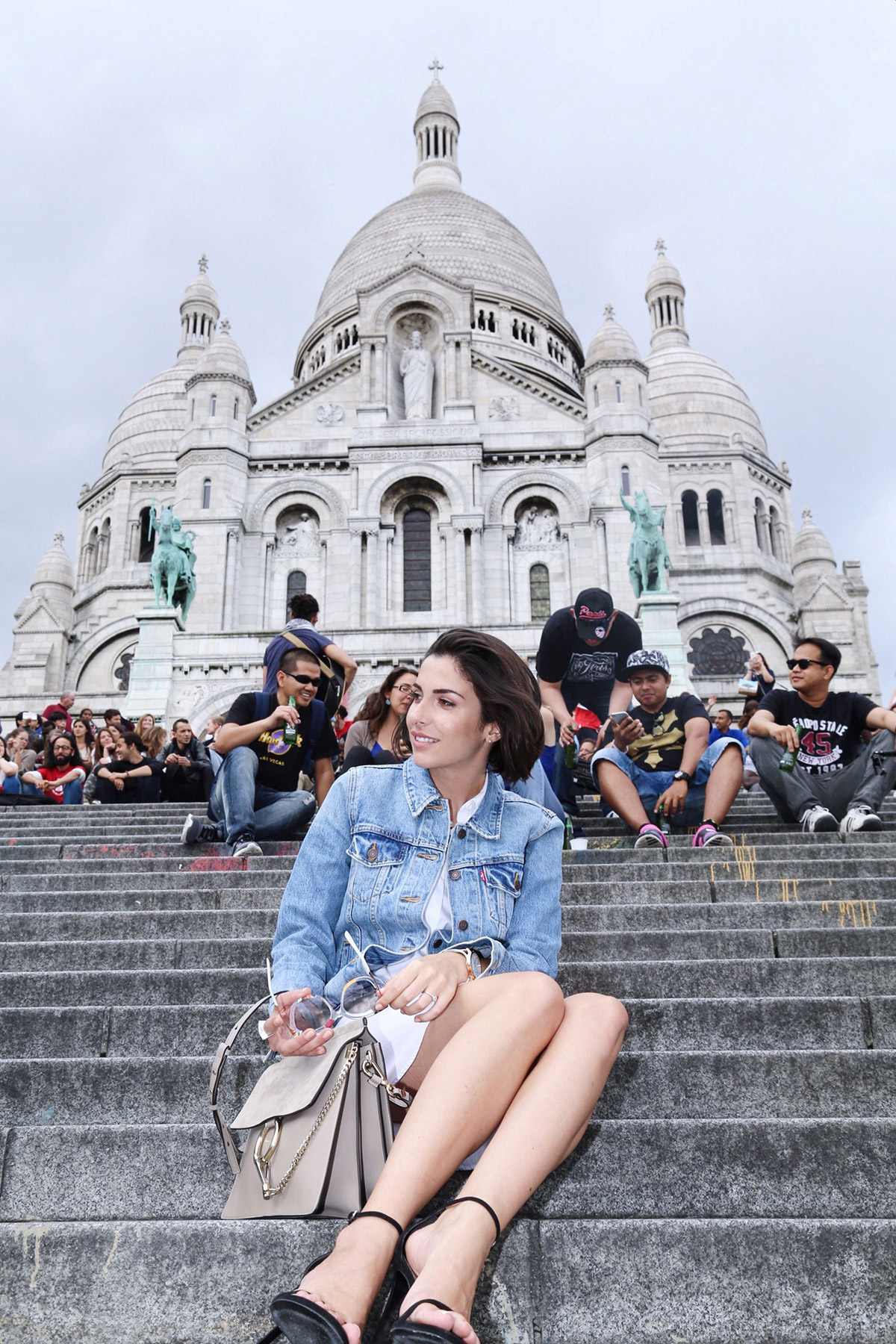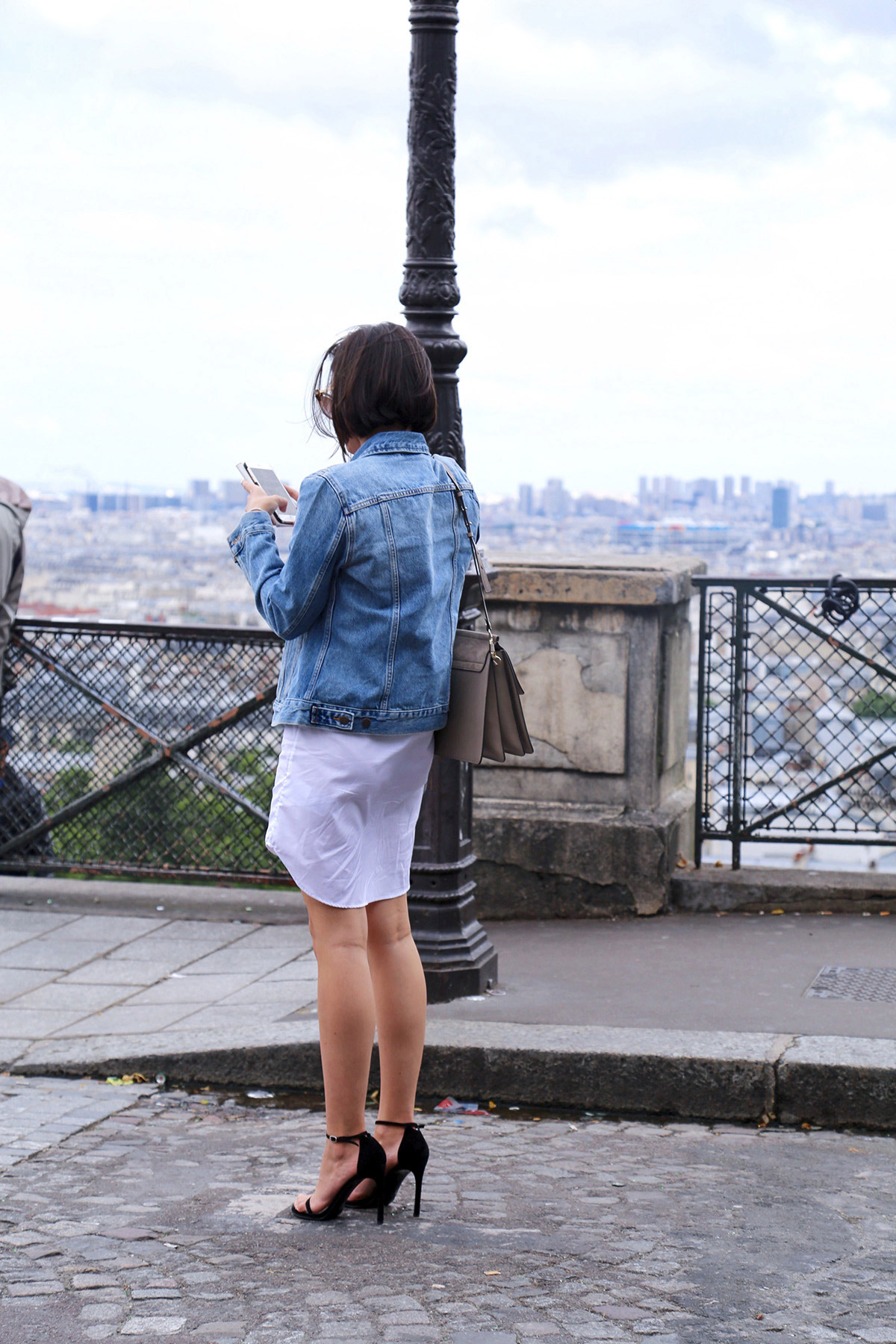 SHOP THE 2nd LOOK: