I'm officially 38+ weeks pregnant now, and I've honestly been able to stick mostly to non-maternity maternity clothes so far. Once you start showing, you realize that there is a surprising amount to be found in non-maternity maternity clothes that works well for pregnant women, without having to compromise your own style. Below are some of my favorite pieces that work well, whether you're pregnant or not!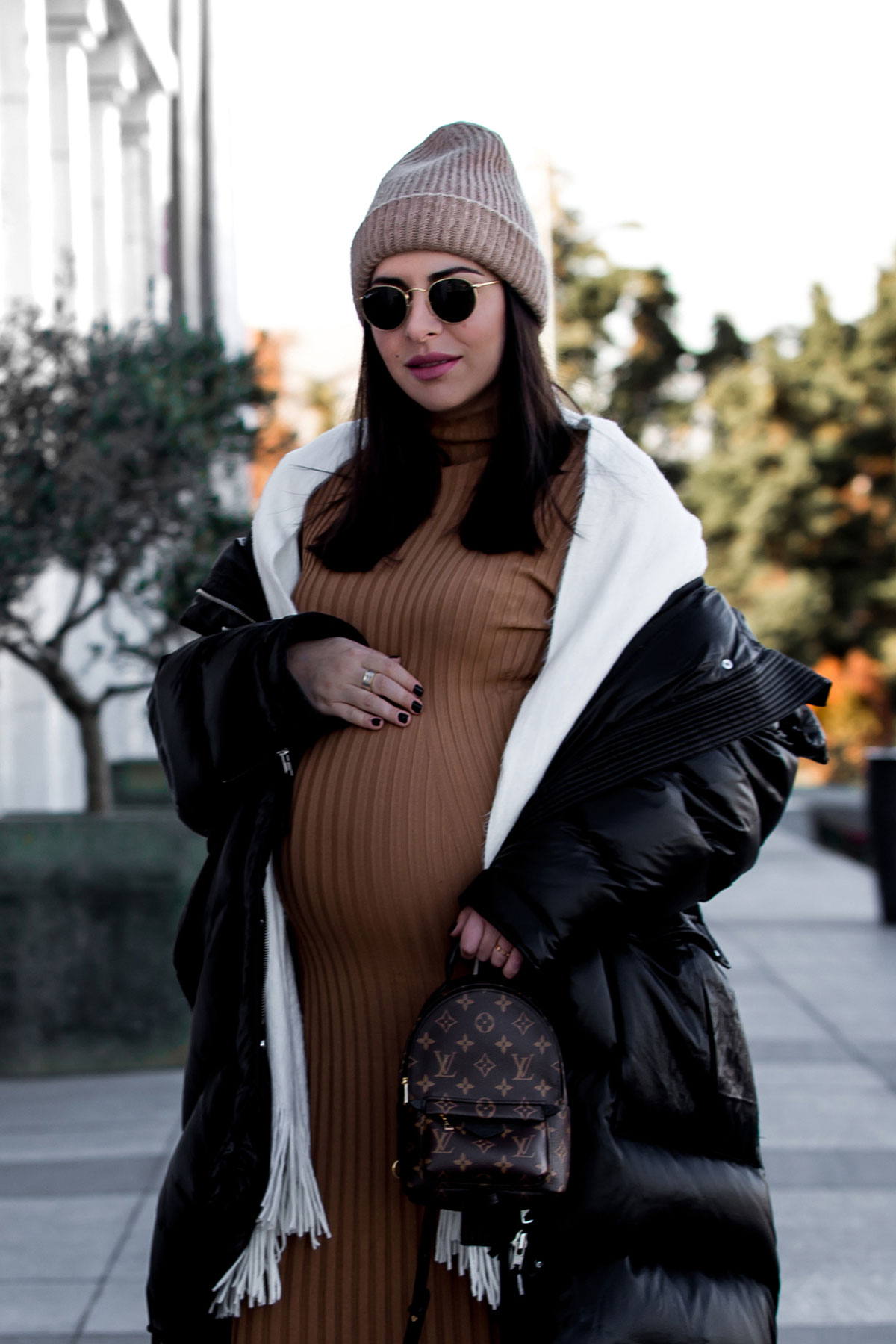 Holding onto my personal style during pregnancy was really important to me. In addition, I need things I can wear during and after pregnancy. The biggest and most uncomfortable part of pregnancy lasts just a few months, so it seems unreasonable to buy a whole new wardrobe for such a short amount of time. Not to mention how difficult it was for me to find maternity pieces that I would really enjoy wearing. I've found a few maternity pieces that I love, but for the most part I'm finding it tricky to find trend-driven, comfortable things that fit my style. And here's where non-maternity maternity clothes come to the rescue!
Bodycon Dresses
The bigger I got, the more I craved for bodycon clothes. Even though I usually prefer oversized clothing, during pregnancy, I felt that these clothes made me feel like a tent. I only wore oversized dresses during the first trimester when I was still keeping my pregnancy secret. A bodycon dress with a stylish outer layer is my go-to during late pregnancy.
Stylish Coats & Outerwear
Since I have been wearing a lot of dresses, my favourite way to top off my outfits is with a stylish outer layer, like a trench coat, an oversized cardigan or a stylish coat, like the puffer that I'm wearing here.
Empire waist dresses & tops
Although this is my least favourite silhouette (I call them boob curtains), these pieces really work wear during pregnancy as they flow perfectly over the bump and there are tons these to choose from. I might not prefer them in general, but if you like this style and you're into wearing non-maternity clothes, you might want to give them a try.
Oversized sweaters
Oversized chunky sweaters are a cornerstone of my winter wardrobe, so I couldn't do without them during pregnancy. I pair them with skinny jeans so I won't look too big.
What about you? Have you found any maternity brands and styles that suit you, or you prefer sticking to your non-maternity maternity clothes? What do your favourite maternity looks consist of?
SHOP MY LOOK:
H&M coat (similar here on sale!)
H&M dress (similar here & here)
H&M scarf (similar)