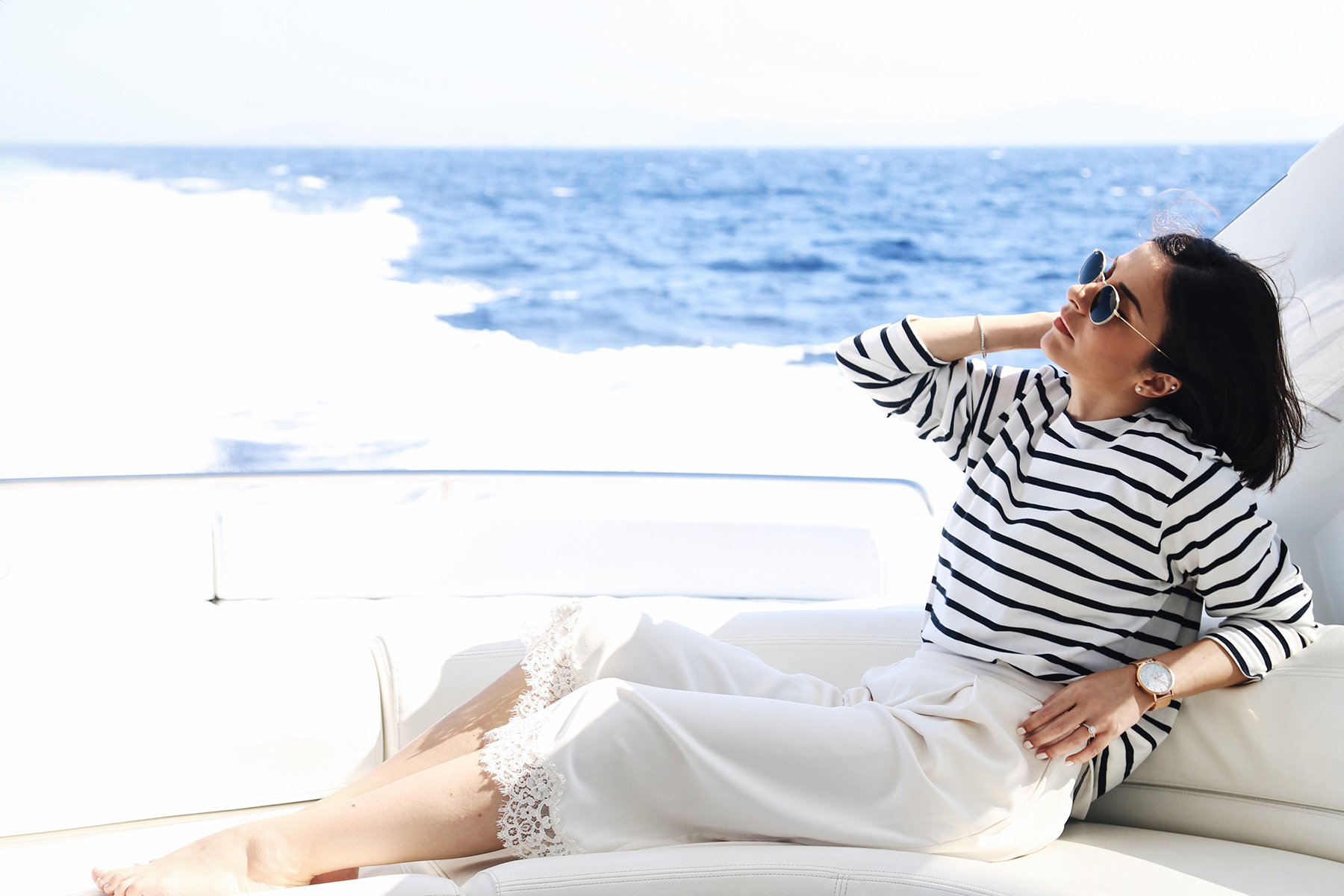 One of the numerous advantages of running a Real Estate & Yachting agency in Mykonos, is getting to spend a lot of time on board luxurious yachts! Therefore, my wardrobe essentials include a lot of Breton marinières and other striped garments. But again, that would still have happened even if I had a different job! 🙂 The greatest formula for a nautical chic look is navy blue, white and stripes! And if you opt for a more polished, fashionable look, a pop of red (lips, scarf or any accessory etc) will work like a charm!
The key elements of a nautical chic style:
Peacoats
Sailor Pants
Accessories
The Breton Marinière
The Breton marinière ("the French sailor shirt") made a splash when it was worn by Coco Chanel at the French Riviera, who made it famous among the French upper classes. Following Chanel's footsteps, Yves Saint Laurent and Jean Paul Gaultier have reimagined many key elements of nautical chic attire with great success. The Breton marinière is a timeless basic piece (un basique) that looks good on everyone!
My favorite equation for stripe placement is 20 percent of the darker color, and 80 percent of the lighter. I wore my marinière with these Zimmermann culottes as an alternative to the sailor pants, a pair of sliders and glammed it up with a few minimal jewelries. The bag of the day was this Mulbrery clutch which we forgot to include in the photos of course! 🙂
What about you? Do you like the French sailor shirt and nautical chic attire? Let me know in the comments below.
Thanks for reading and have a gorgeous Friday!
I was wearing:
Wildwood top (no longer available, see above for similar options)
Zimmermann culottes
Ancient Greek Sandals sliders (in natural, pony grey and gold)
Ray-Ban sunglasses
Christian Paul watch
Photos by: Anestis Iliadis
Photoshoot took place on board our favourite, top-seller yacht for this summer, Pershing 56.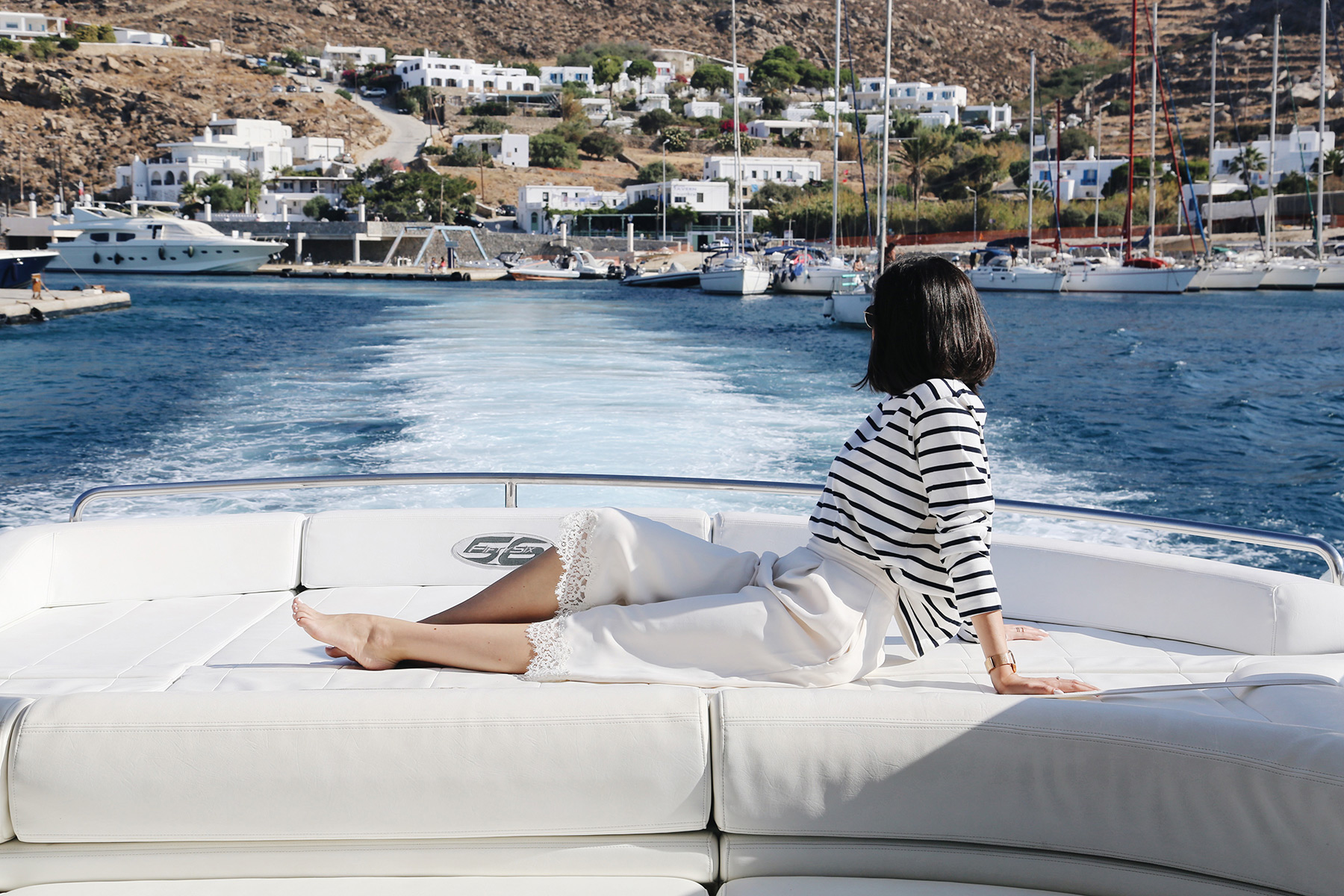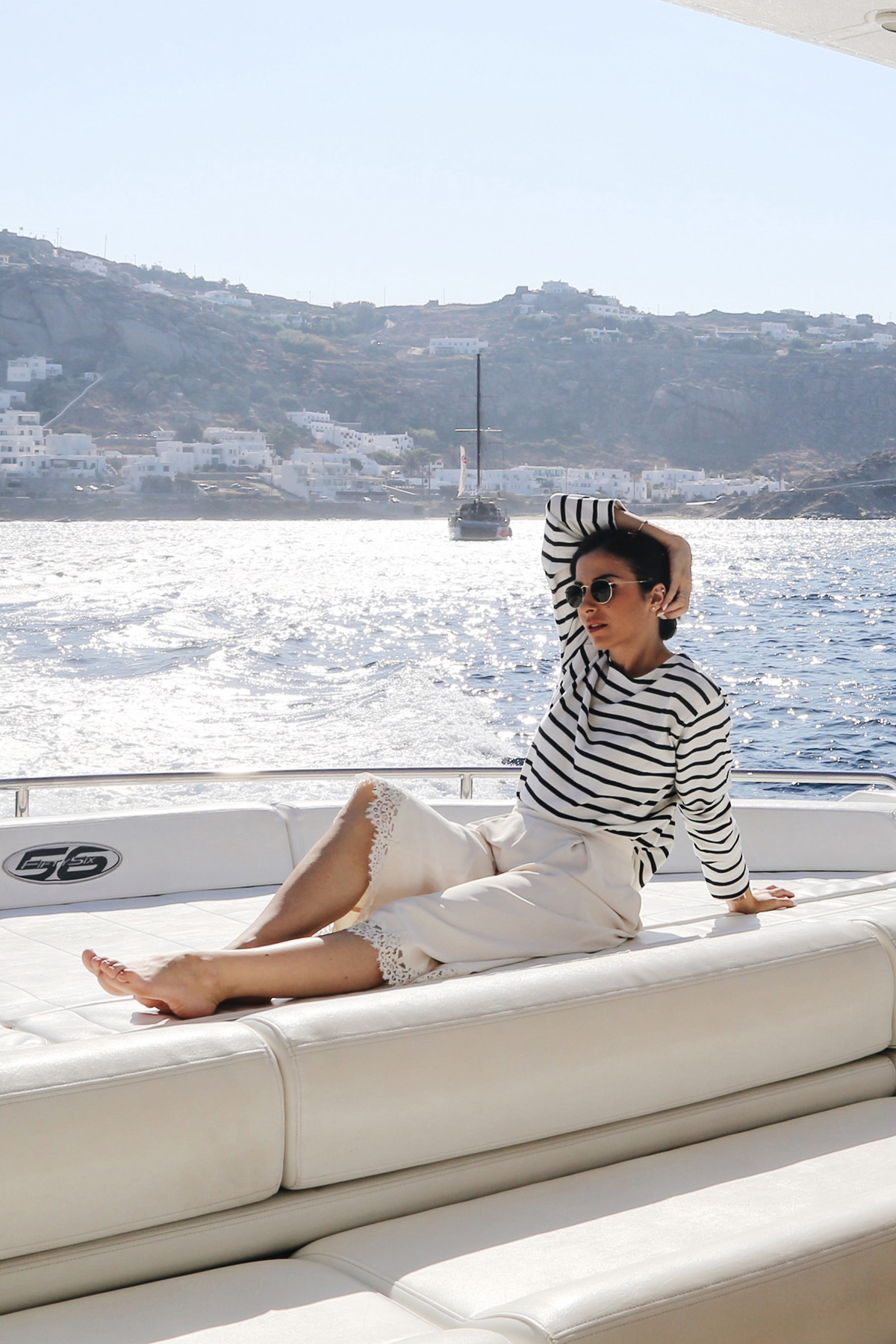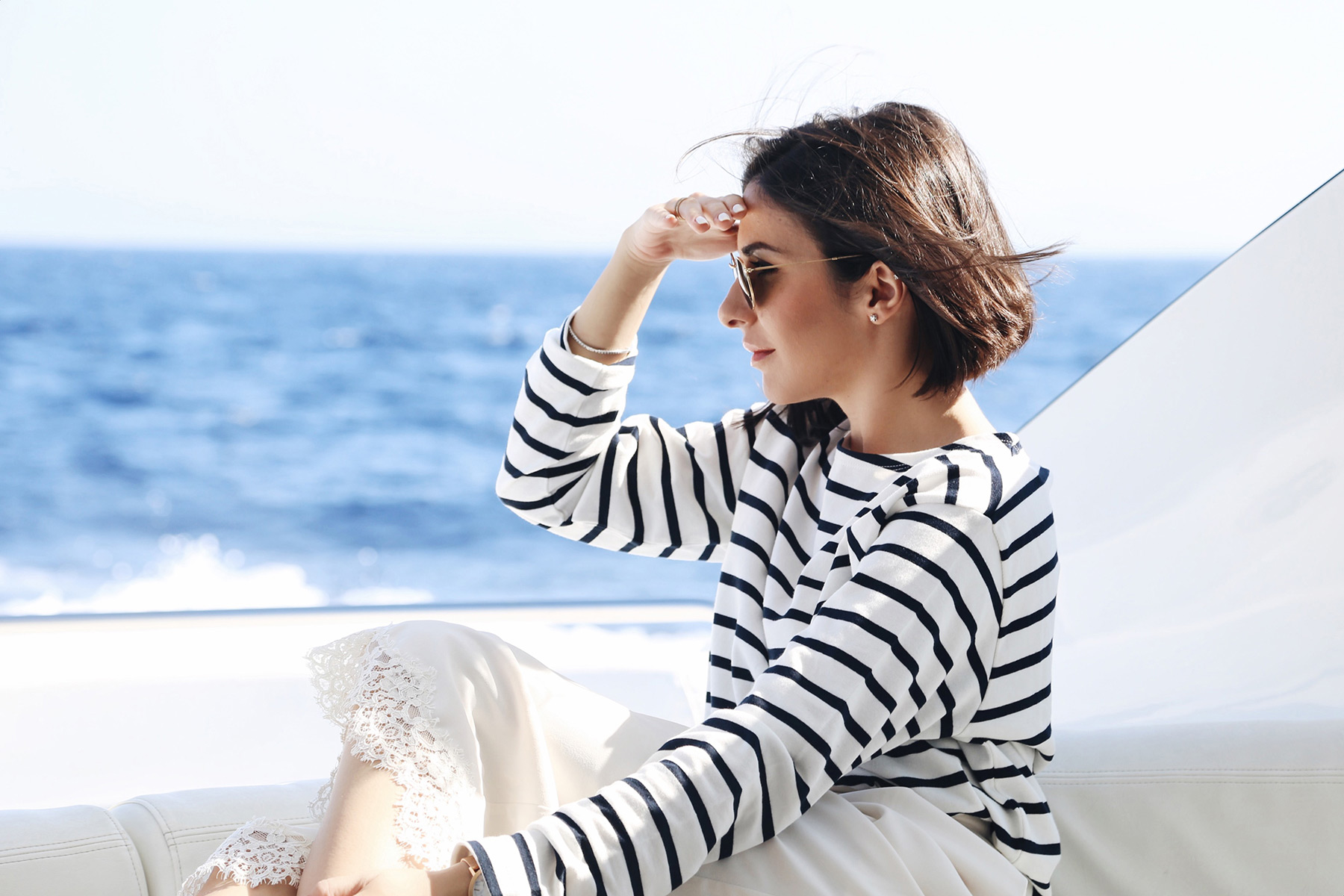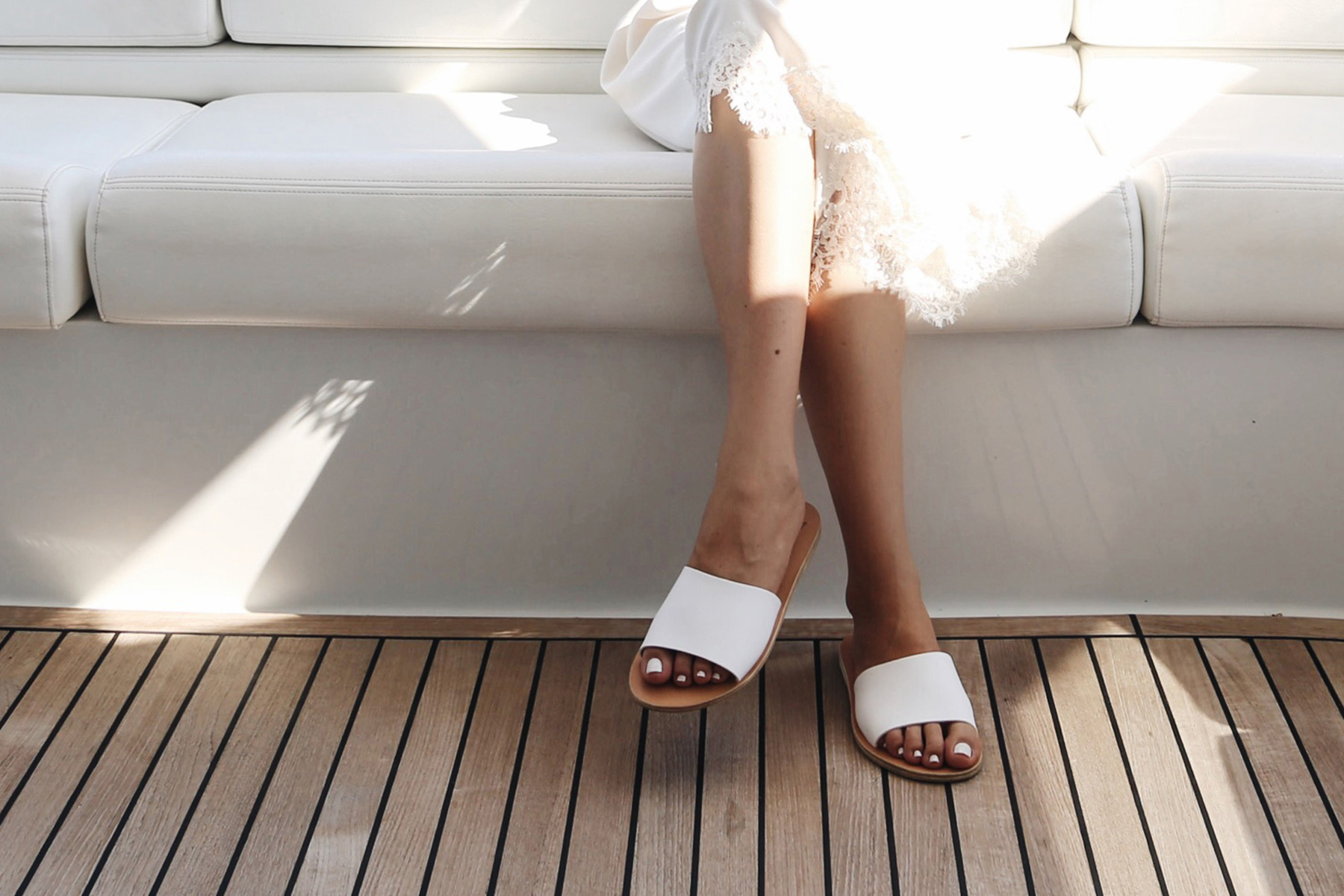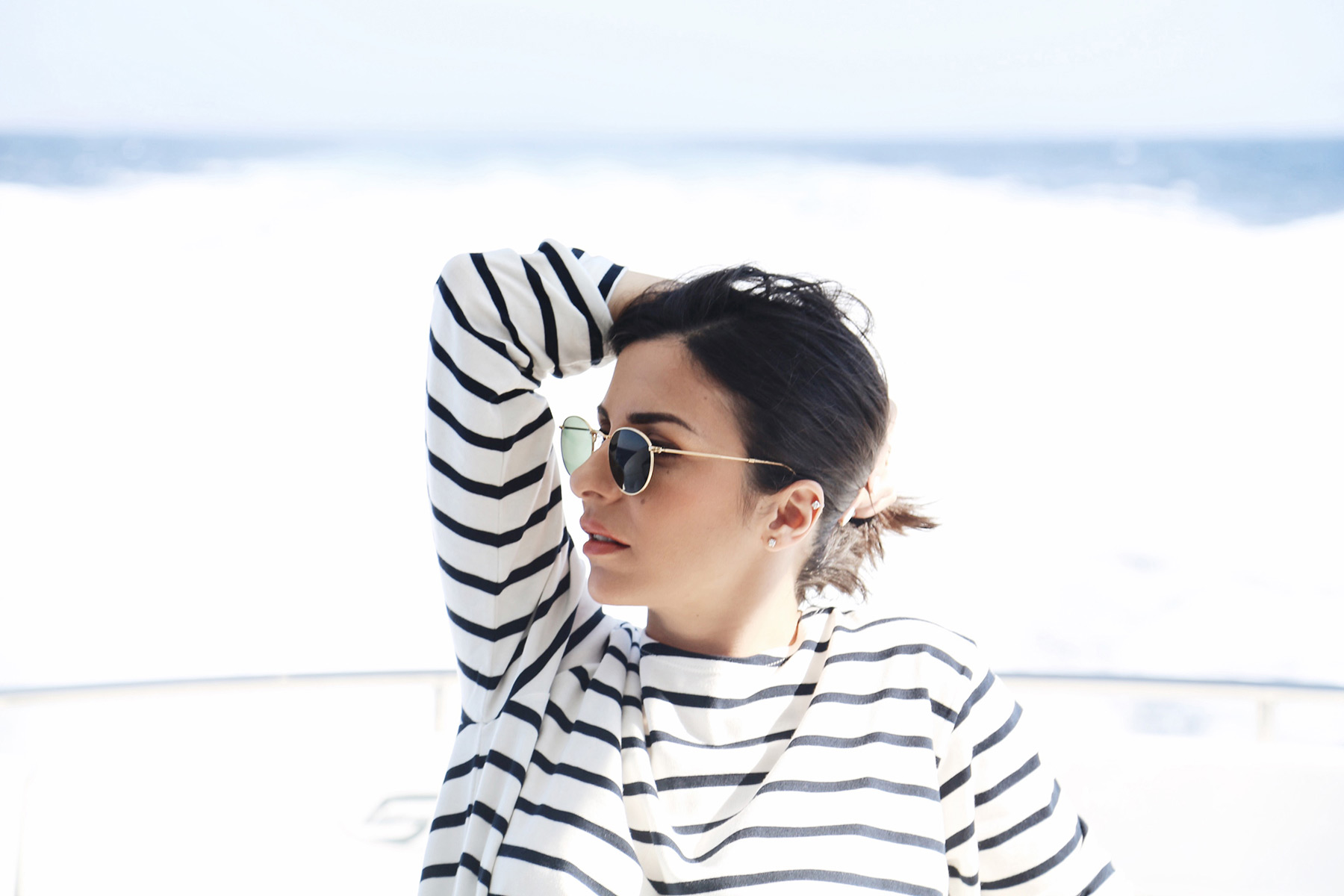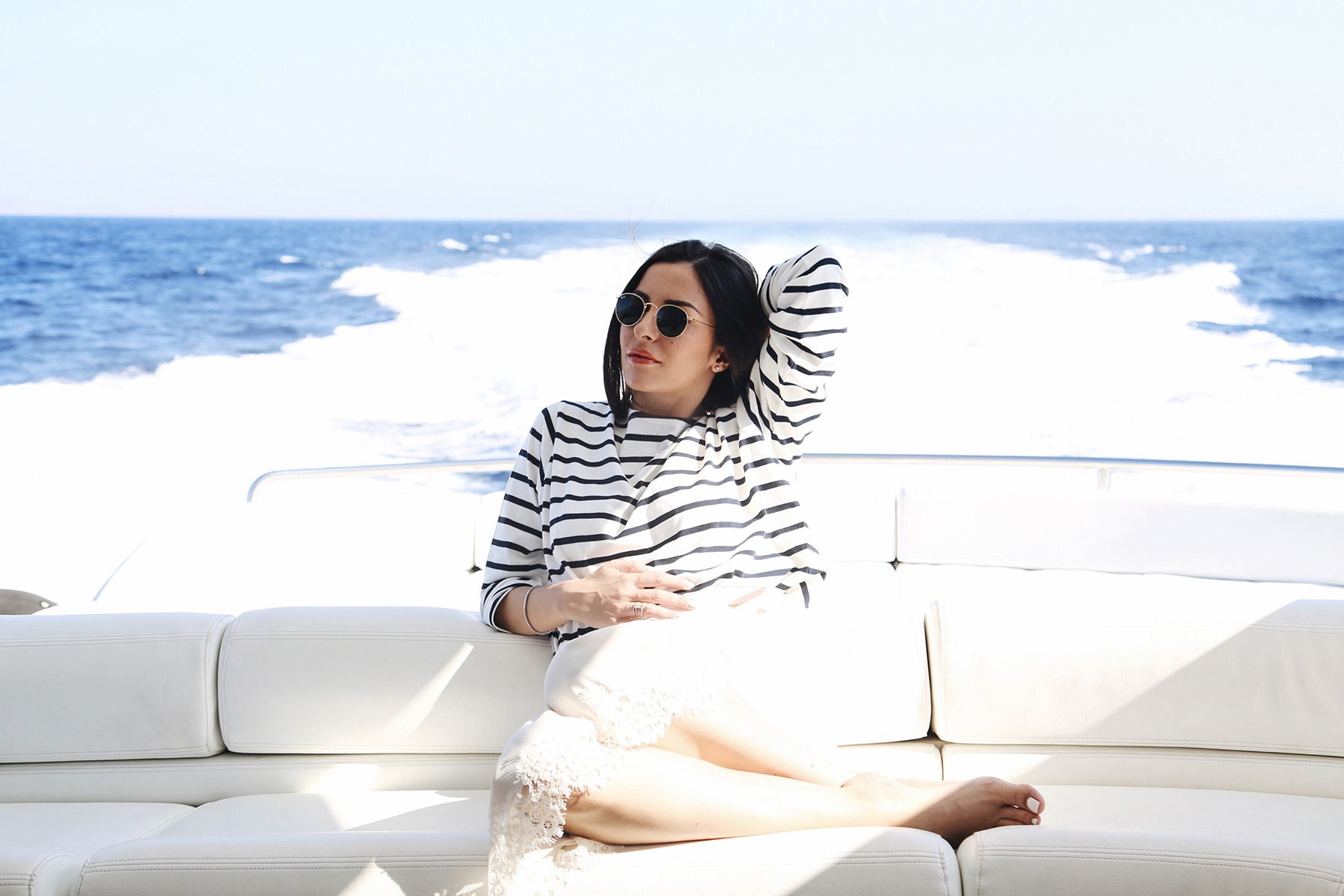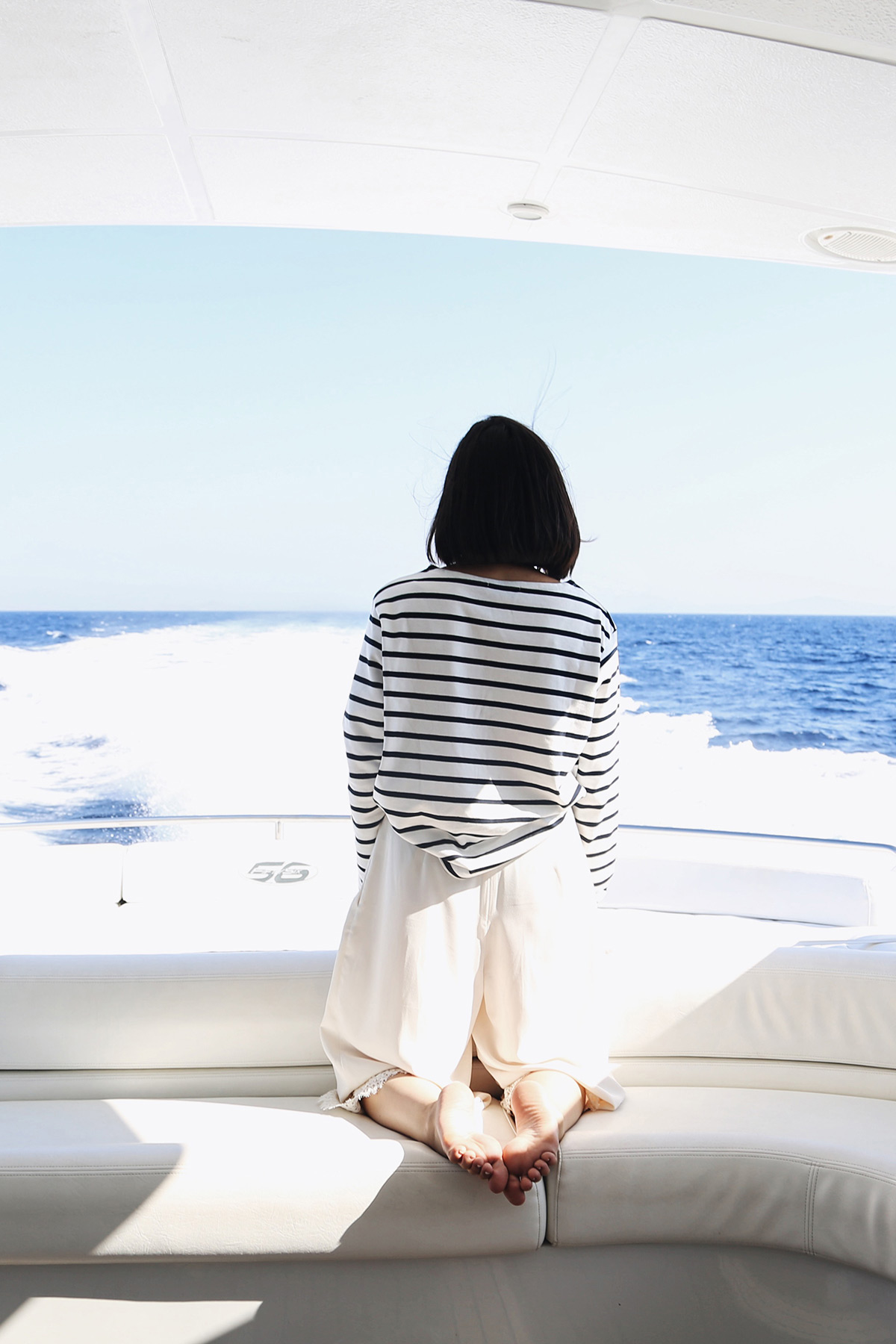 SHOP THE POST: