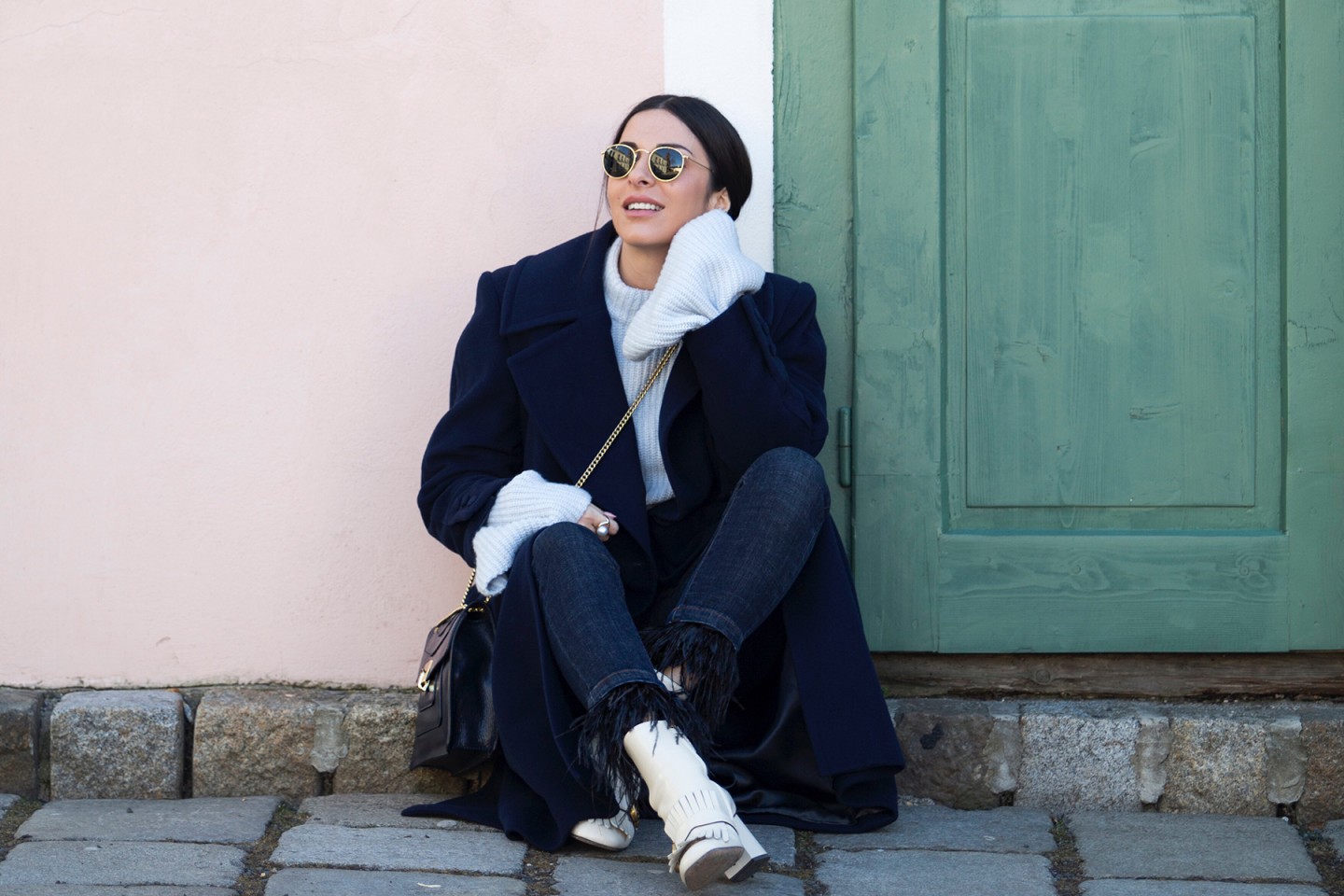 During our day in Vienna, we had a guided tour at the wine villages of Vienna and mount Kahlenberg. We gladly found out that we had left the best tour for the end! Mount Kahlenberg offers spectacular views to the entire city of Vienna and Danube river, while we also got the chance to see the wine villages of Vienna on our way up.
What impressed me the most in this area (and Vienna in general) is how safe it is. Our tour guide used to be a policeman for 40 years and told us that not once he had to pull his gun out! He also told us that even in the less safe area of Vienna, it is absolutely safe for a woman to walk alone after midnight! By the way if you ever visit Vienna and want a private tour by car, Mr Franz Amon is your man. Not only we enjoyed an amazing tour with him and learned the most important things about Vienna and the history and culture of Austria, but also we really enjoyed his company as well.
On our way to Kahlenberg we admired the Vienna Woods, the Viennese's favorite outdoors. An amazing place for hiking, bicycling, or just for getting some fresh air! While we were on our way up, Mr Amon was telling us that even there, it is absolutely safe to go for a walk in the woods at any time of the day. At that point I caught myself being skeptical, when I turned my head out of the car window to see some people jogging in the woods, and couples enjoying a tranquil walk hand in hand. This is something you just don't do where I live, if you love your life. Never.
Now the tranquil and picturesque wine villages. Most of the vineyards and properties at the wine villages of Vienna, have been in the same family for generations. The vineyards are small comparing to international standards, but the wine is really good despite their low price. Often these smaller places produce remarkable wine. Plus, these local wineries make for a fantastic excuse to venture out of the city center.
The views from mount Kahlenberg where spectacular, despite the fog. It was freezing cold, yet we managed to take some shots there, which I hope you like.
Thanks for reading and have a great weekend!
I was wearing:
Ermanno Scervino coat (similar here and affordable version here)
Miss Sixty jeans (no longer available, DIY here)
Non-branded Italian bag (similar here)
Photos by: Anestis Iliadis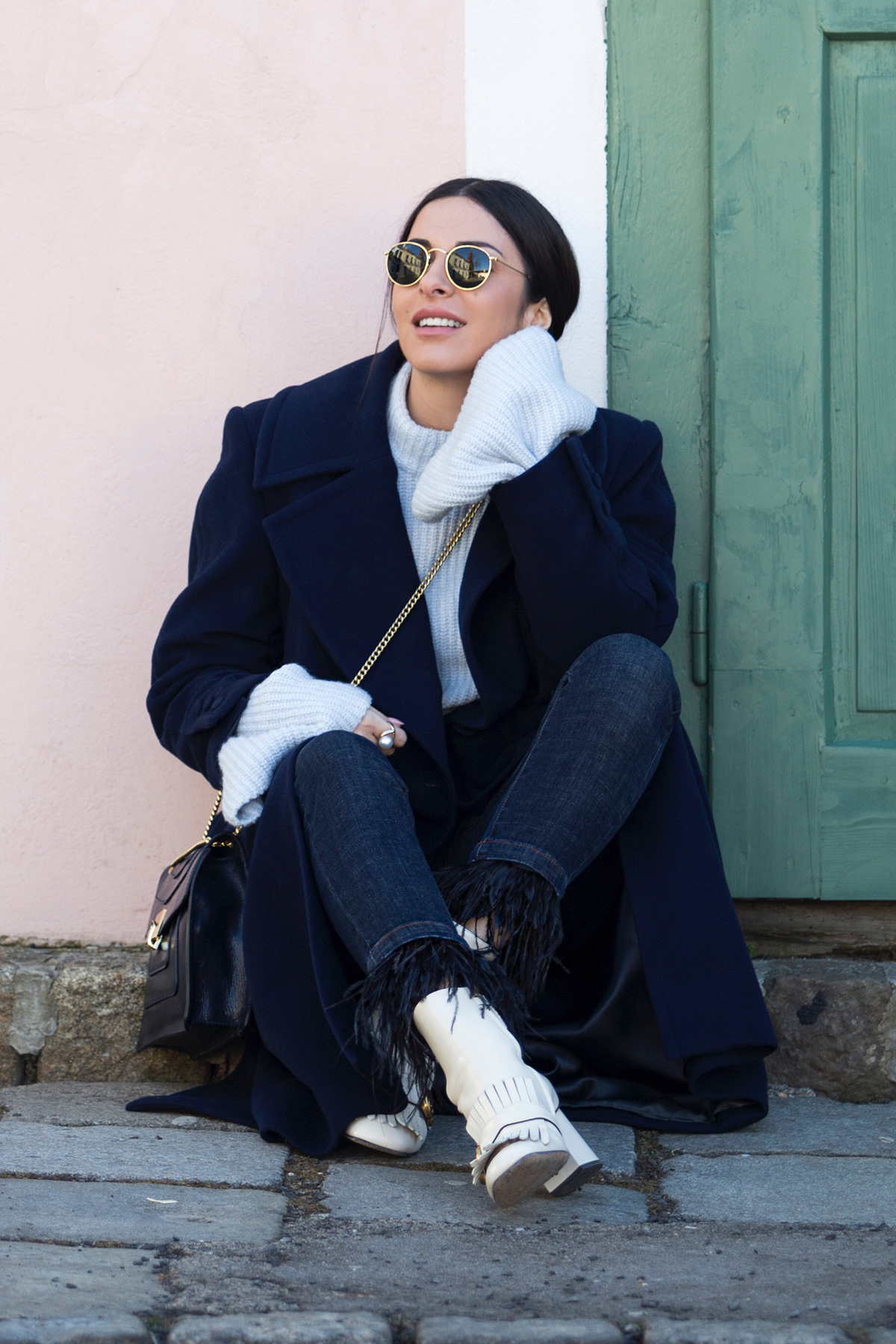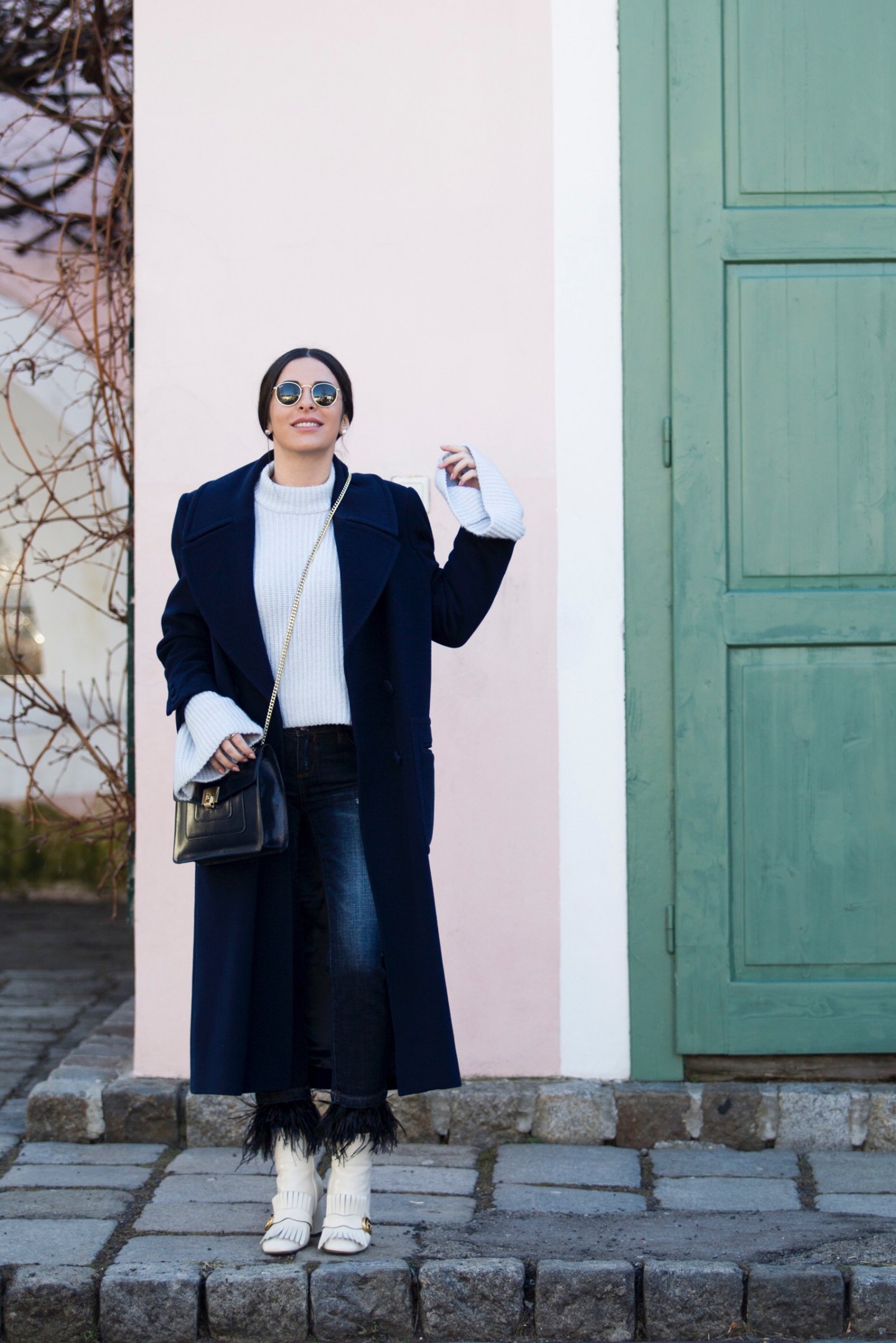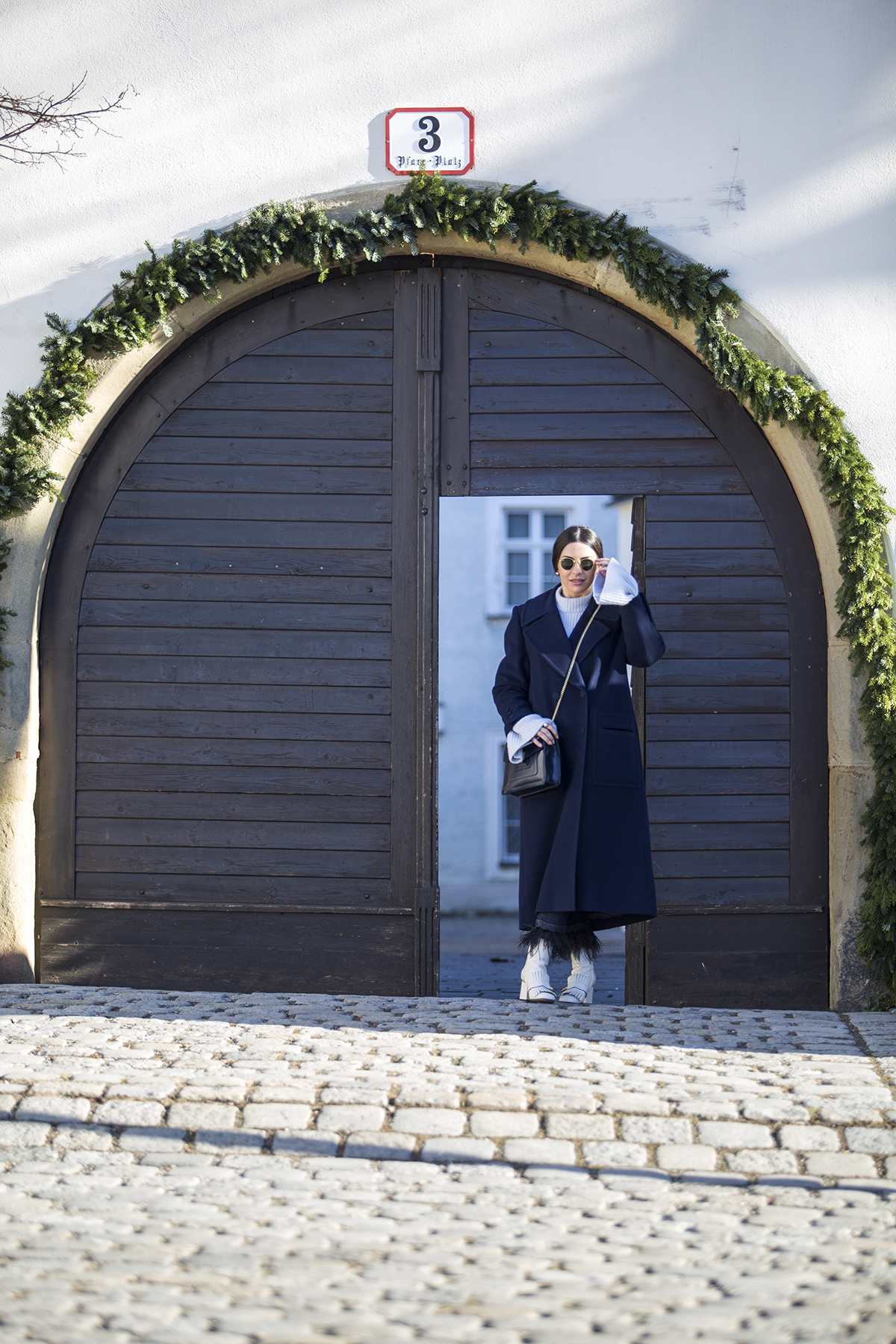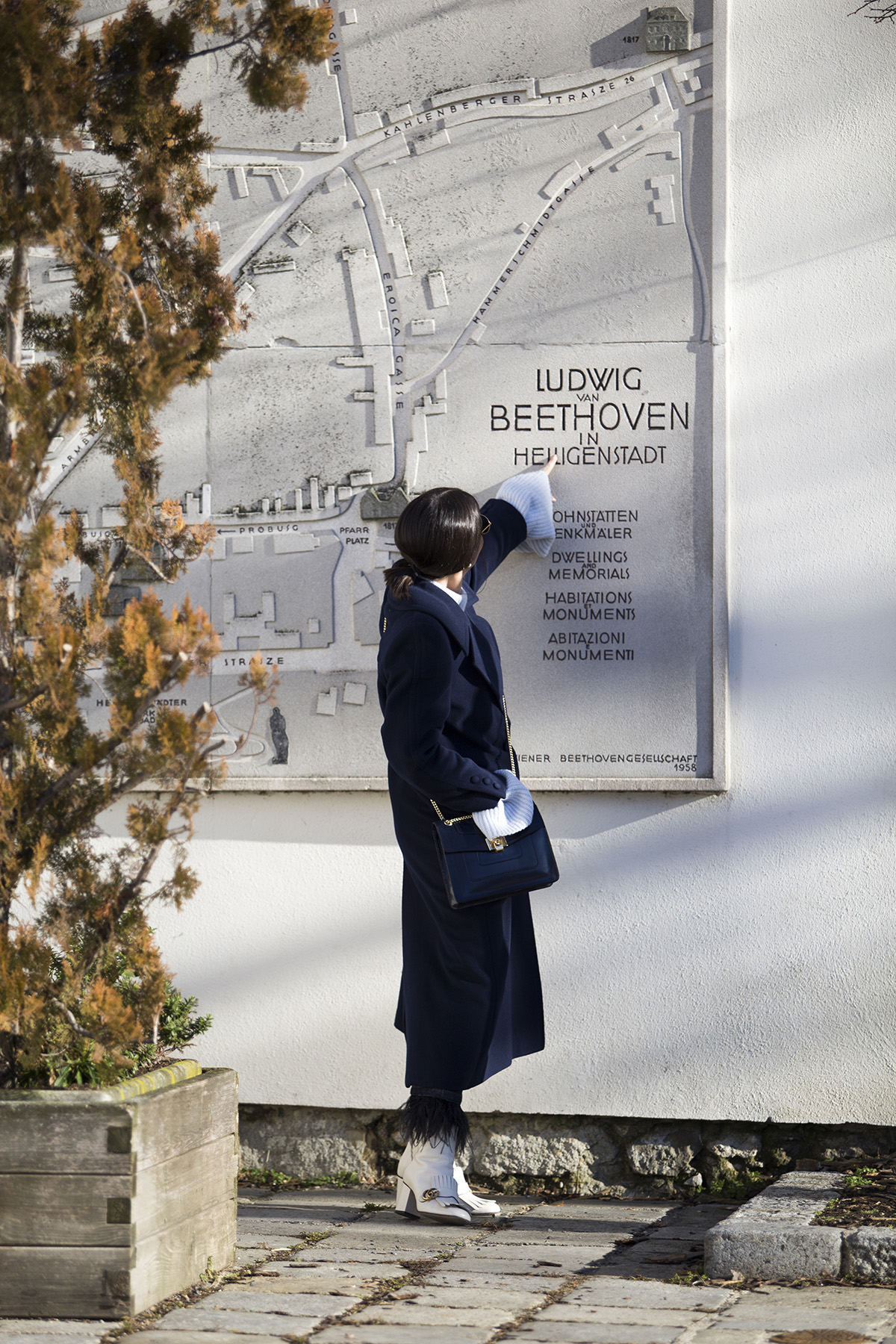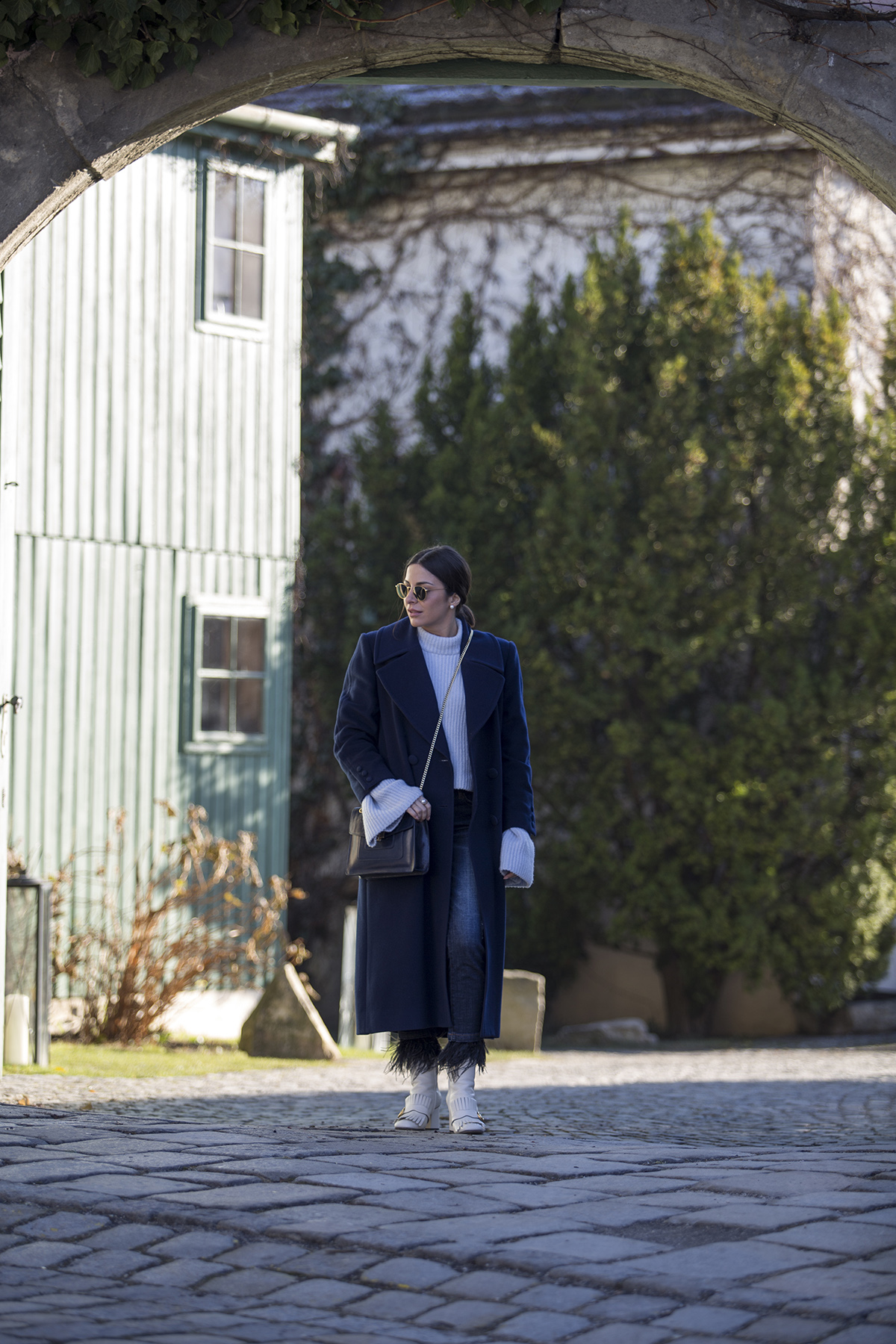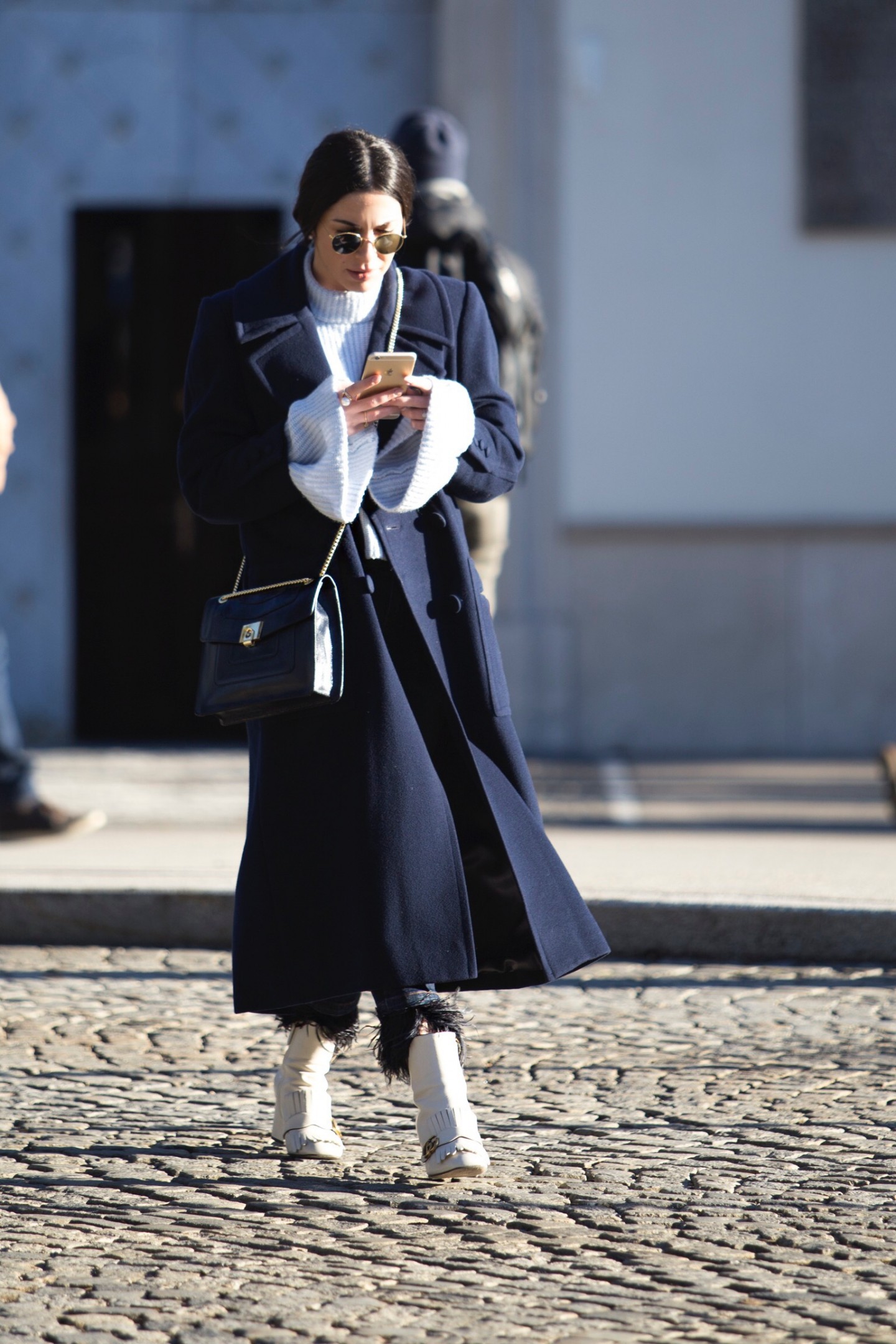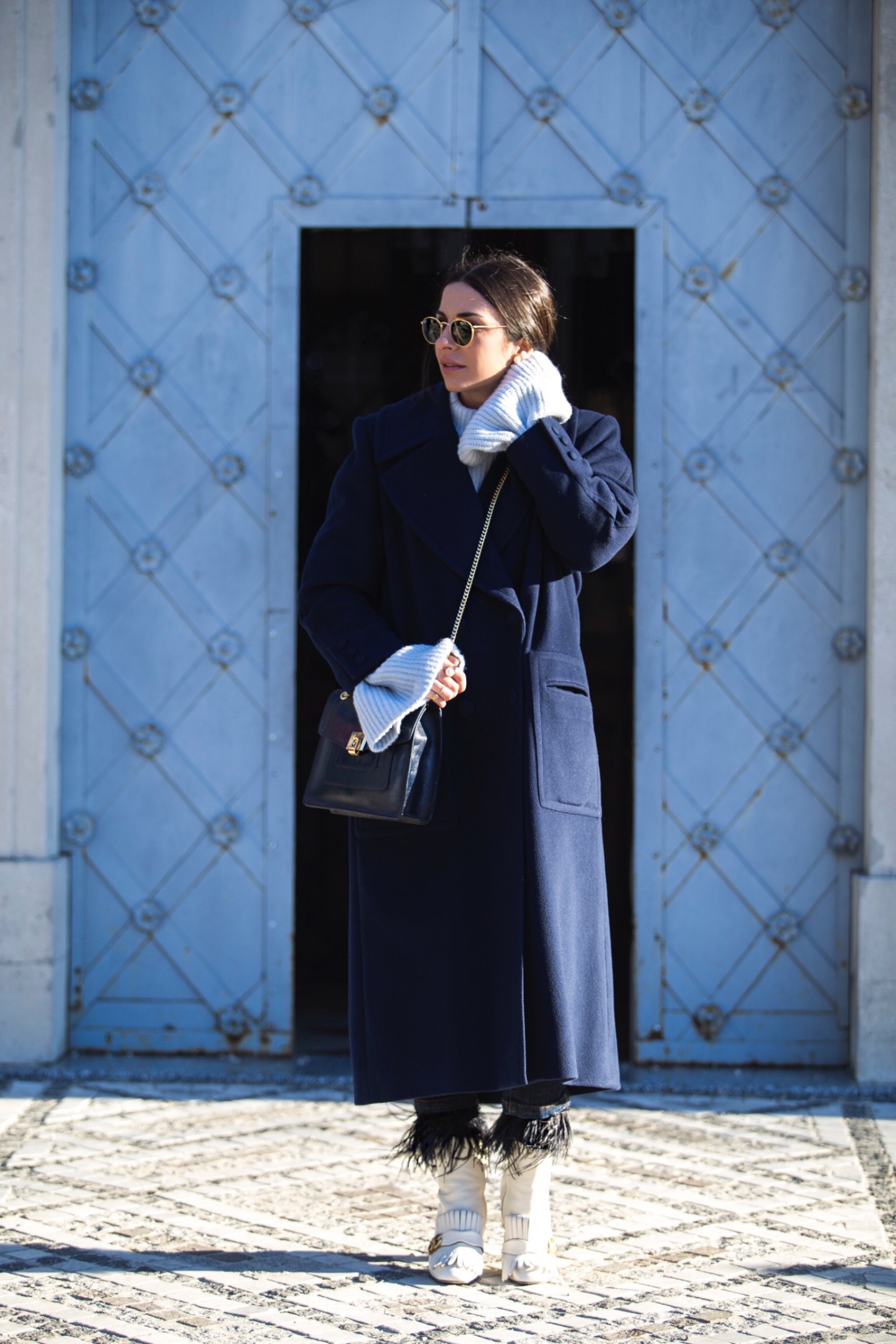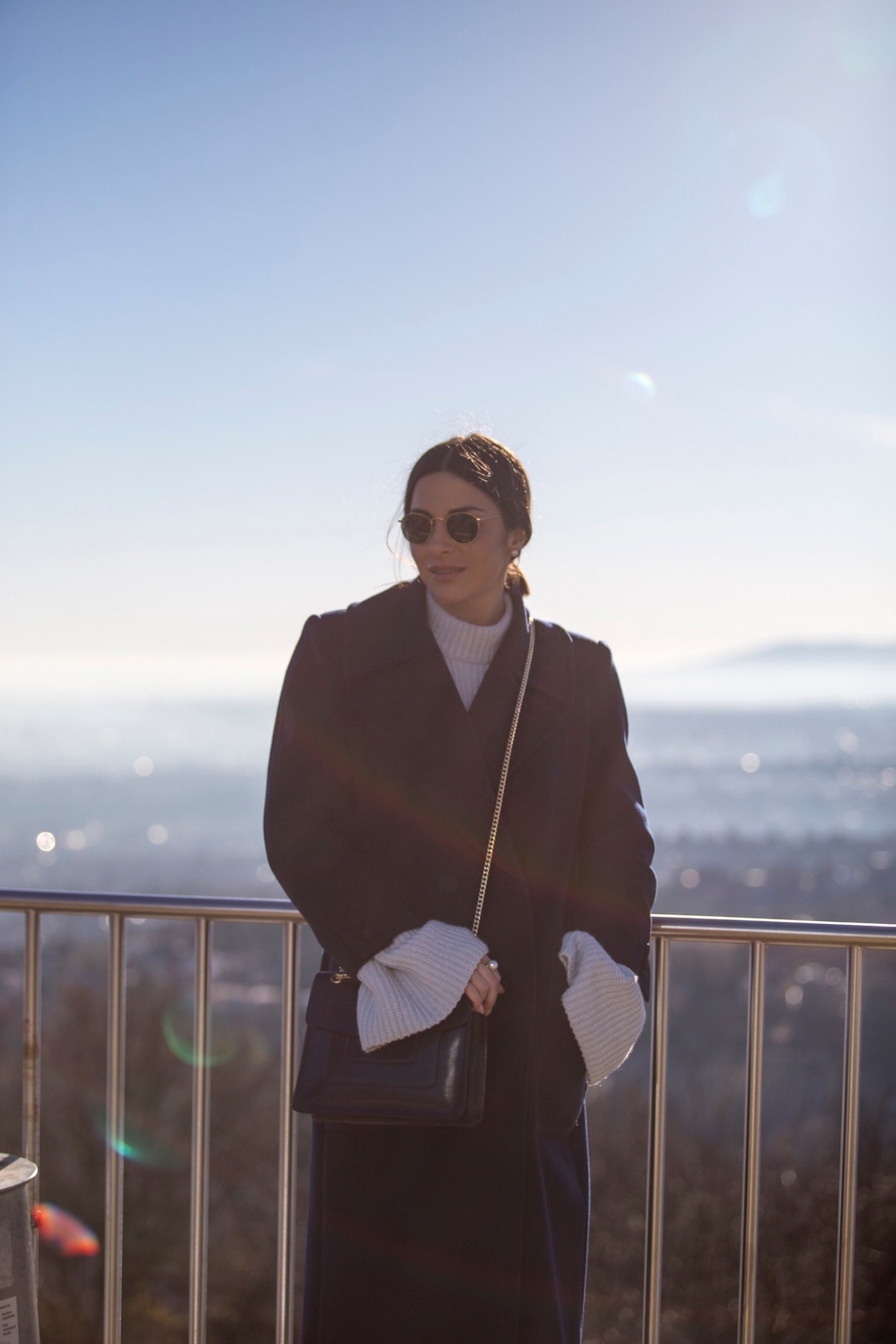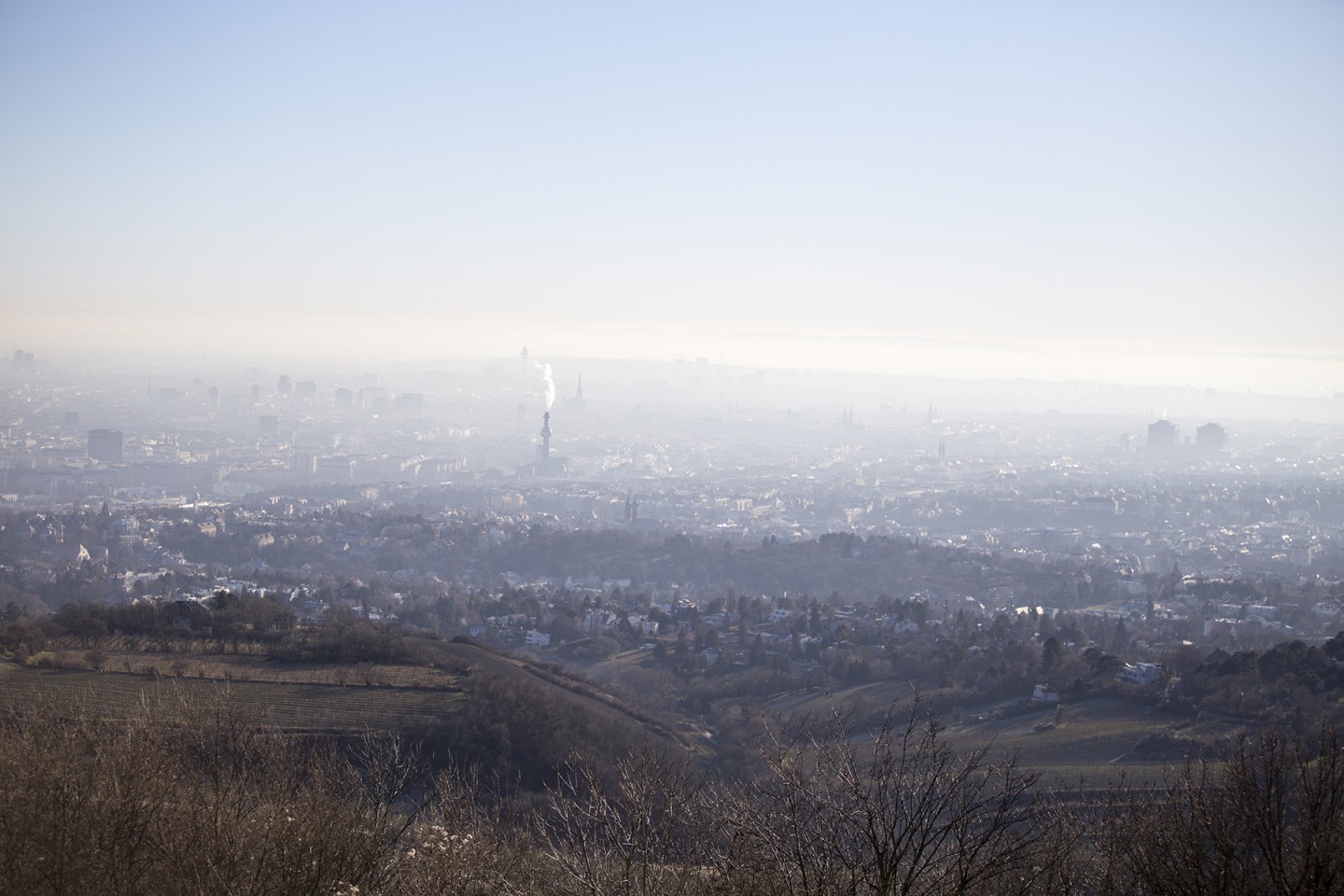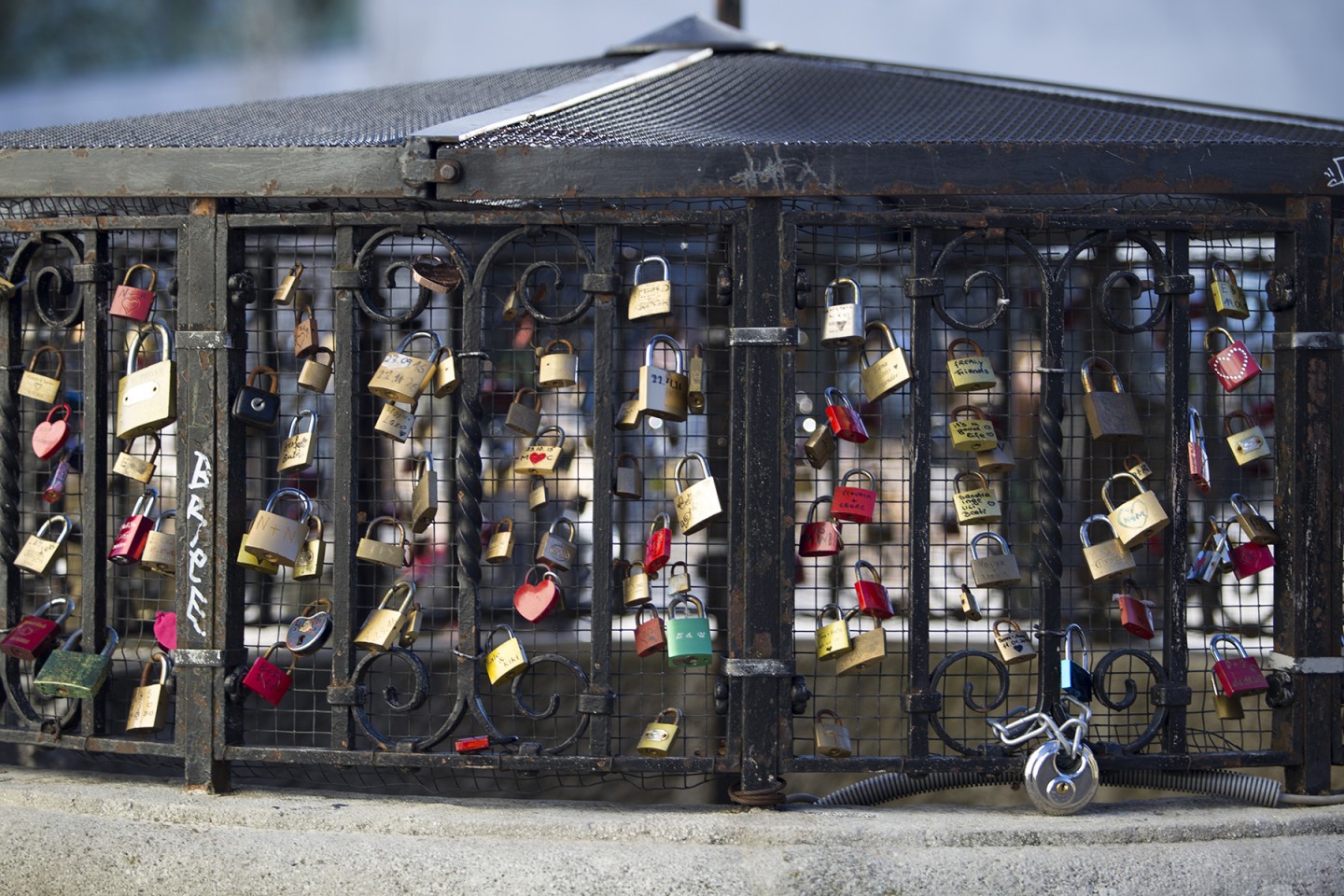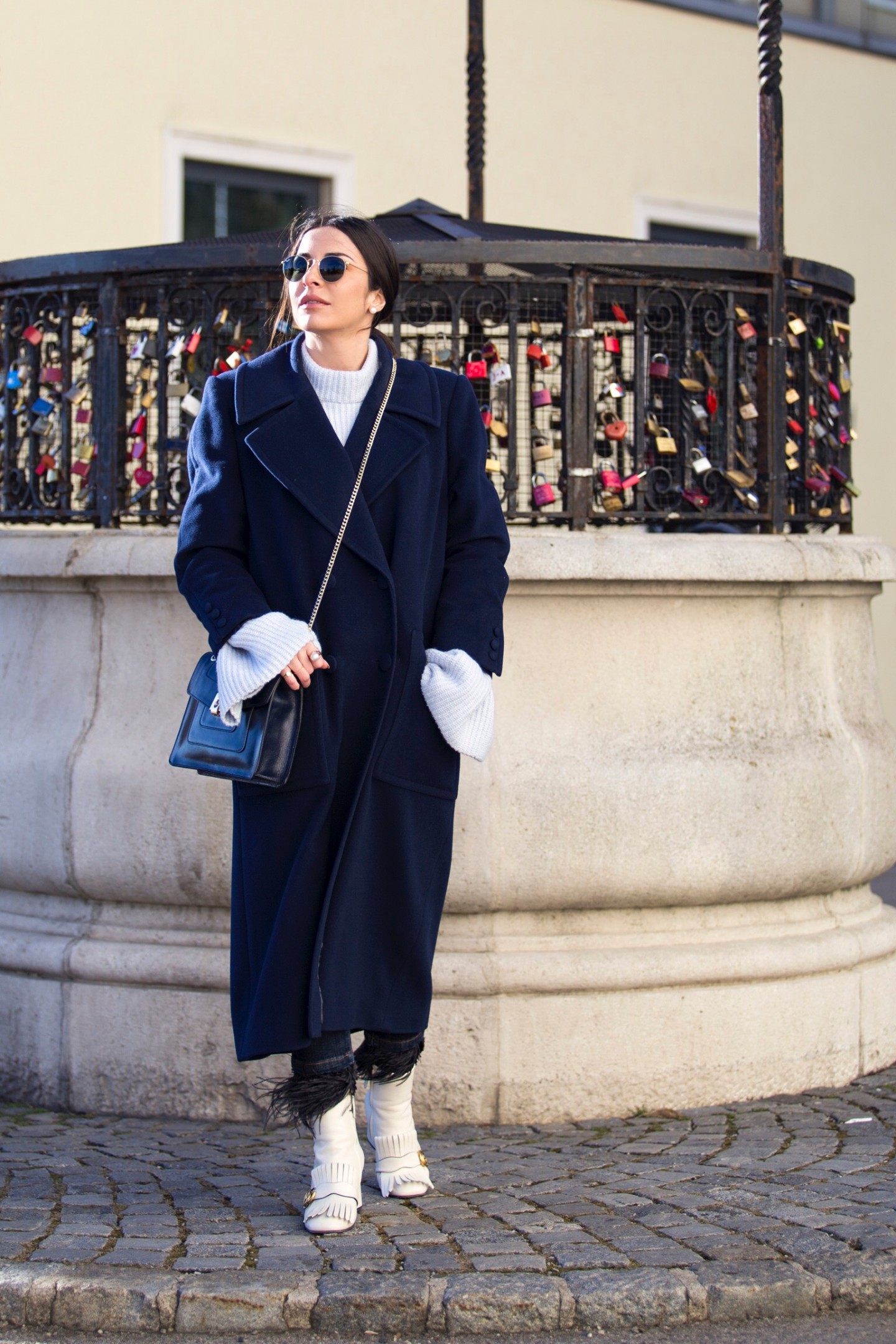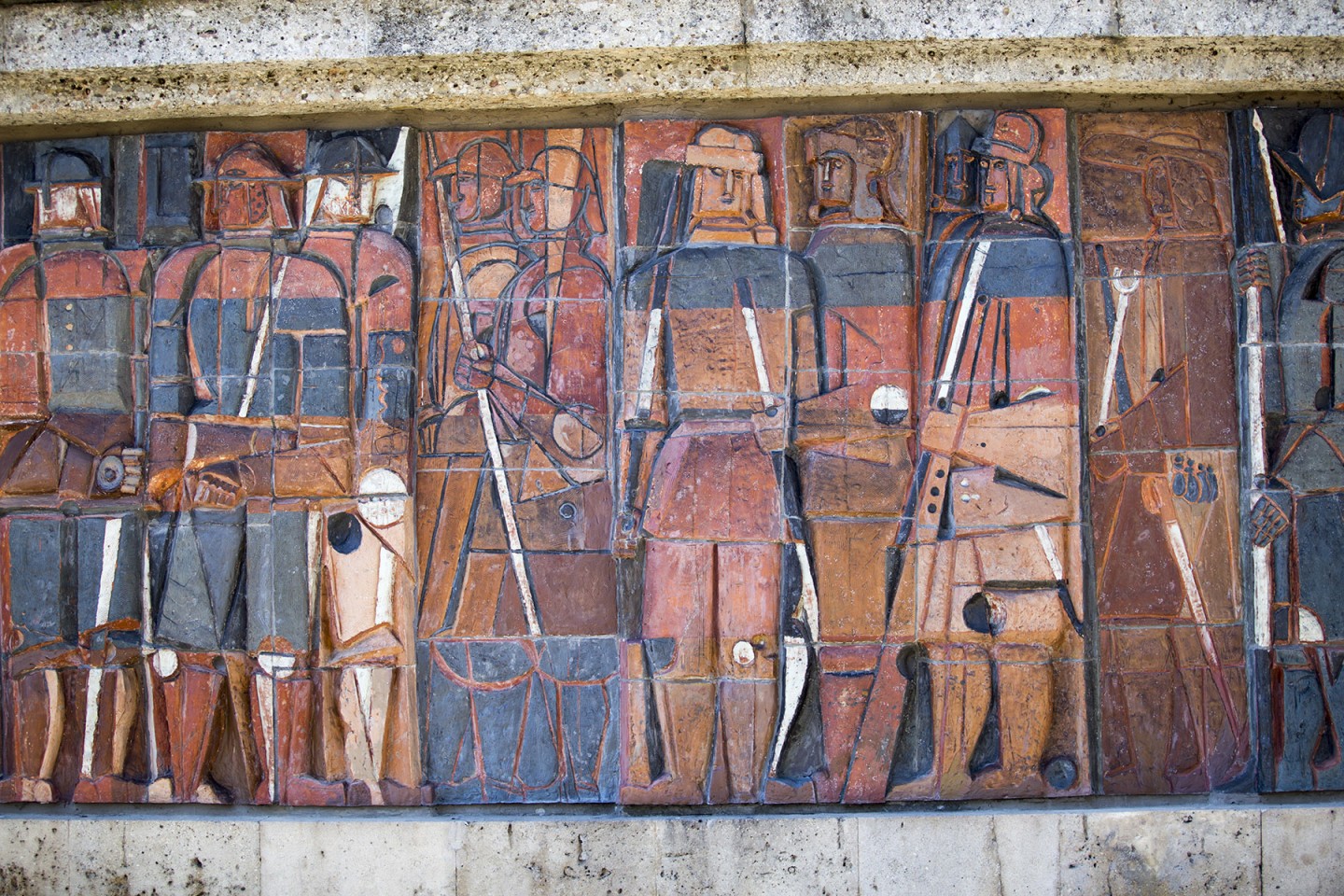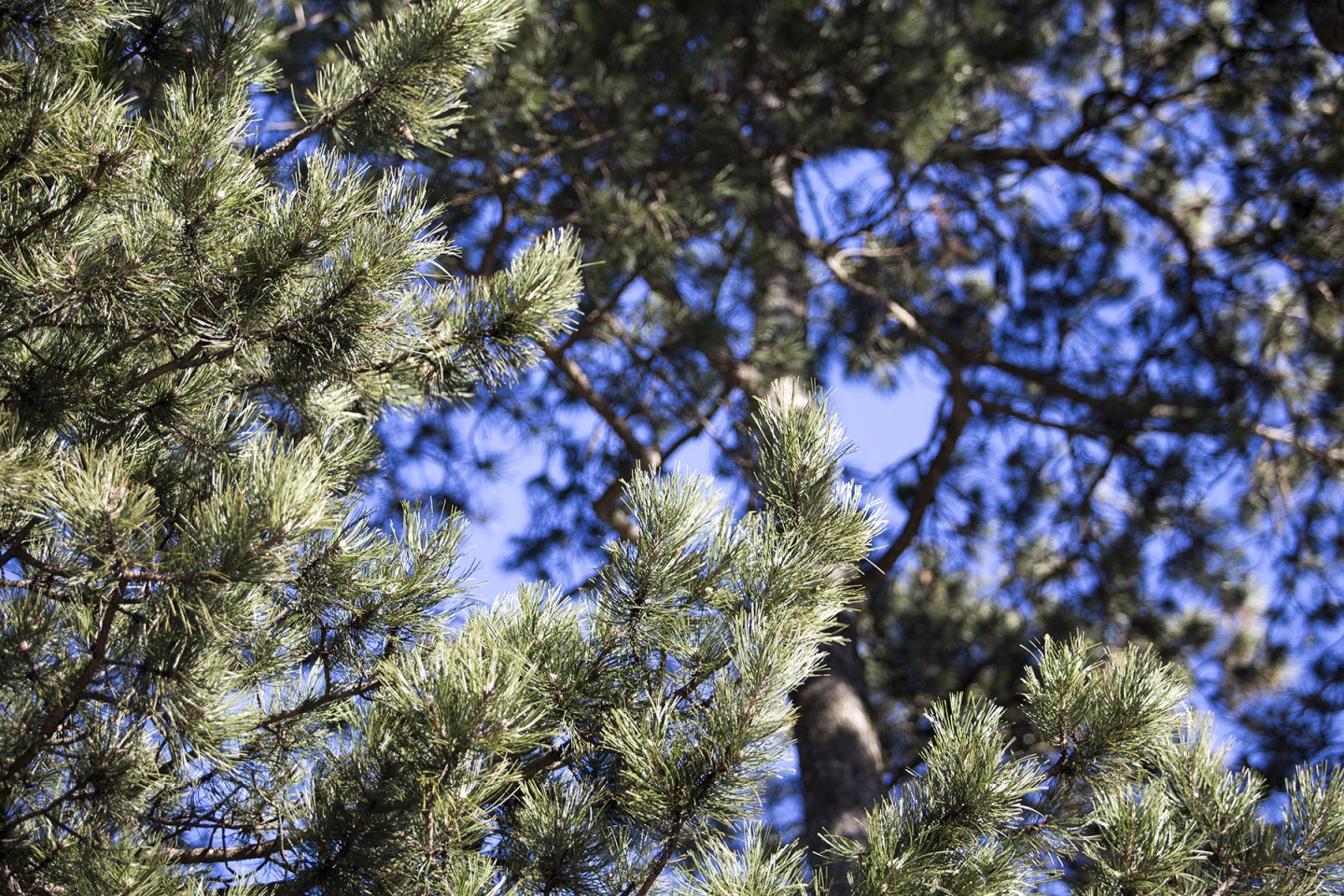 SHOP THE POST: