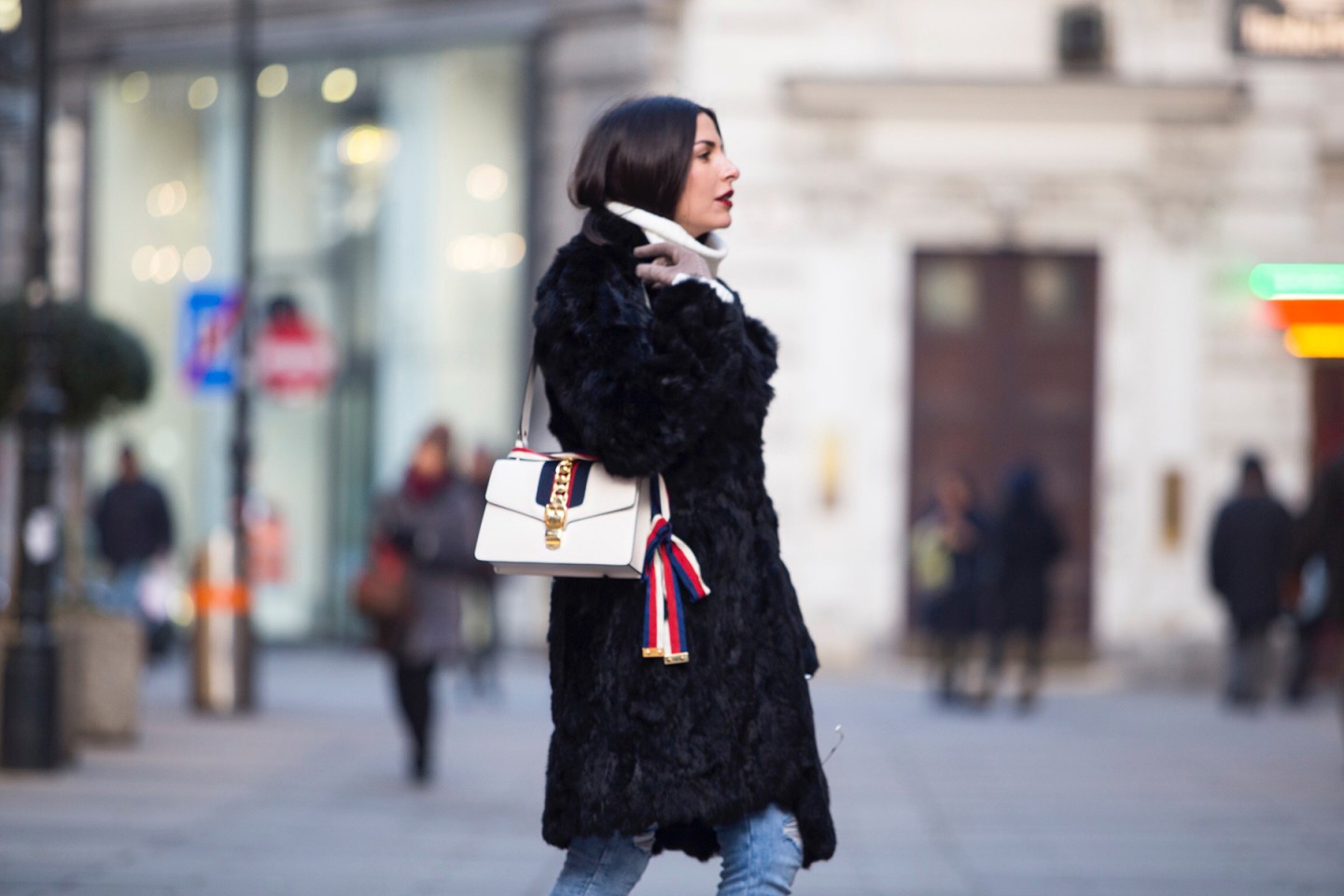 This is my first day-outfit for 2017 and the last outfit from our New Year's vacation in Vienna. Don't get fooled by the fur, wool sweater and gloves though. I was still freezing cold, but what else one can wear, right? The last day was the coldest one as well, but we were really happy to see lots of snow!
We started the day by having a lavish breakfast, which was just perfect to kickstart the new year, and afterwards we went right away for ice skating. Or at least, Anestis did. I stayed in the small and cozy café of the ice skating center to take some pictures of him and enjoy a hot chocolate. I wasn't supposed to, due to my latest allergy parody but thankfully I was perfectly fine. I had so much fun watching Anestis ice skating, as I went right back in the day when we were schoolkids and I was watching him roller skating in our neighbourhood, with hearts popping out from my eyes (see below why)!
As for my look, it's pretty basic but the Gucci Sylvie bag takes it to another level. I love the Gucci Sylvie bag (also worn here and here) because it has the perfect off-white color that I was looking for and it can be held in numerous ways! It really pops against my black fur coat and grey backgrounds of beautiful Vienna. What do you think?
So this is my last post from out trip to Vienna. The most wonderful trip though is yet to come! Five days from now to be precise! I really can't wait to share this new chapter of my life with you. One of my biggest dreams and goals has come true, and I also get to live it with my favorite person in the world!
If you can't wait for the first blog post about it, I would love to connect with you on instagram and snapchat. You will find some hints there for sure! 😉
Until then, I am sending you my love and a big thank you for following my journey.
xoxo
Stella
I was wearing:
Fur coat (similar here and in faux fur here)
Zara jeans (similar here)
BCBGeneration boots (similar here)
Photos by: Anestis Iliadis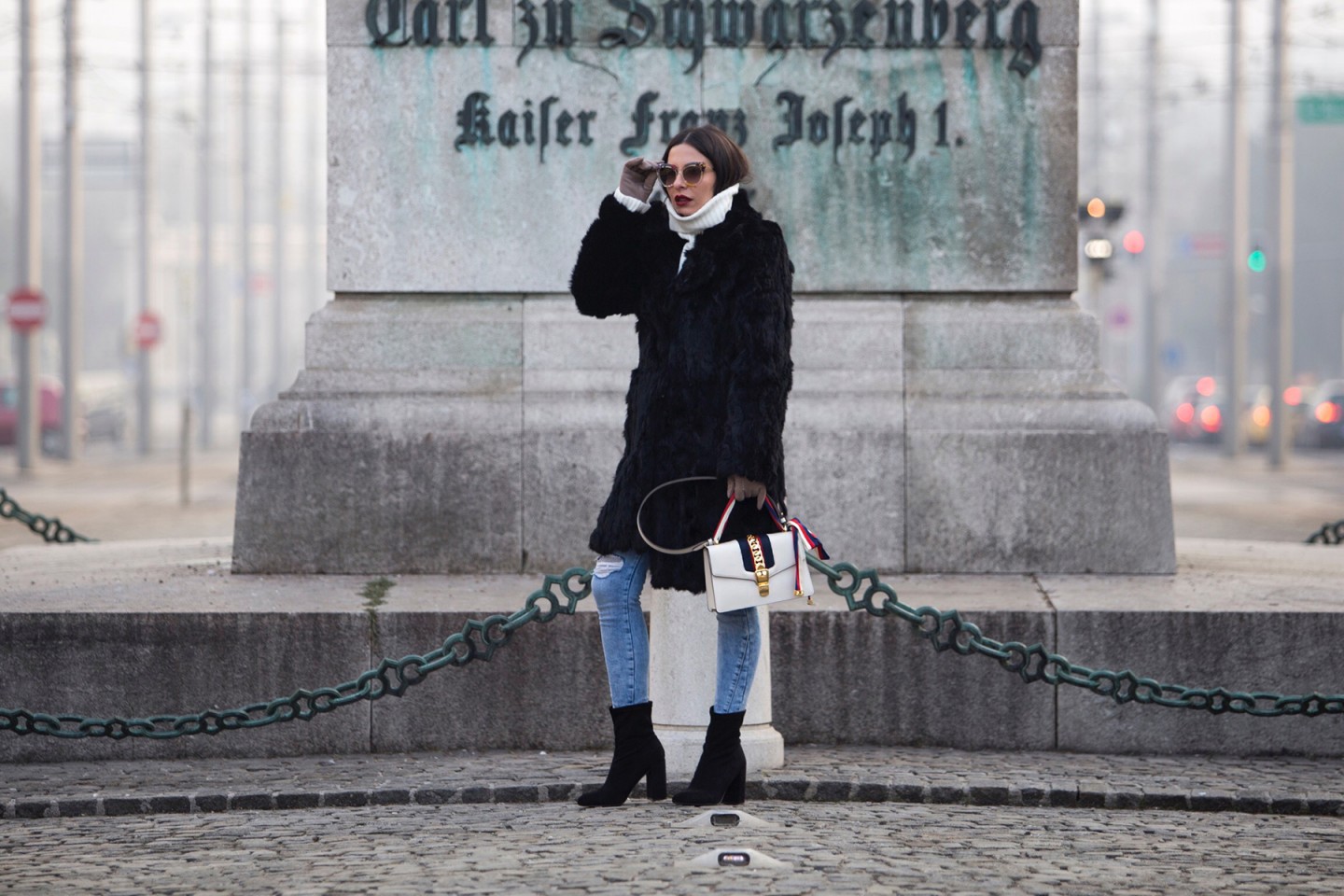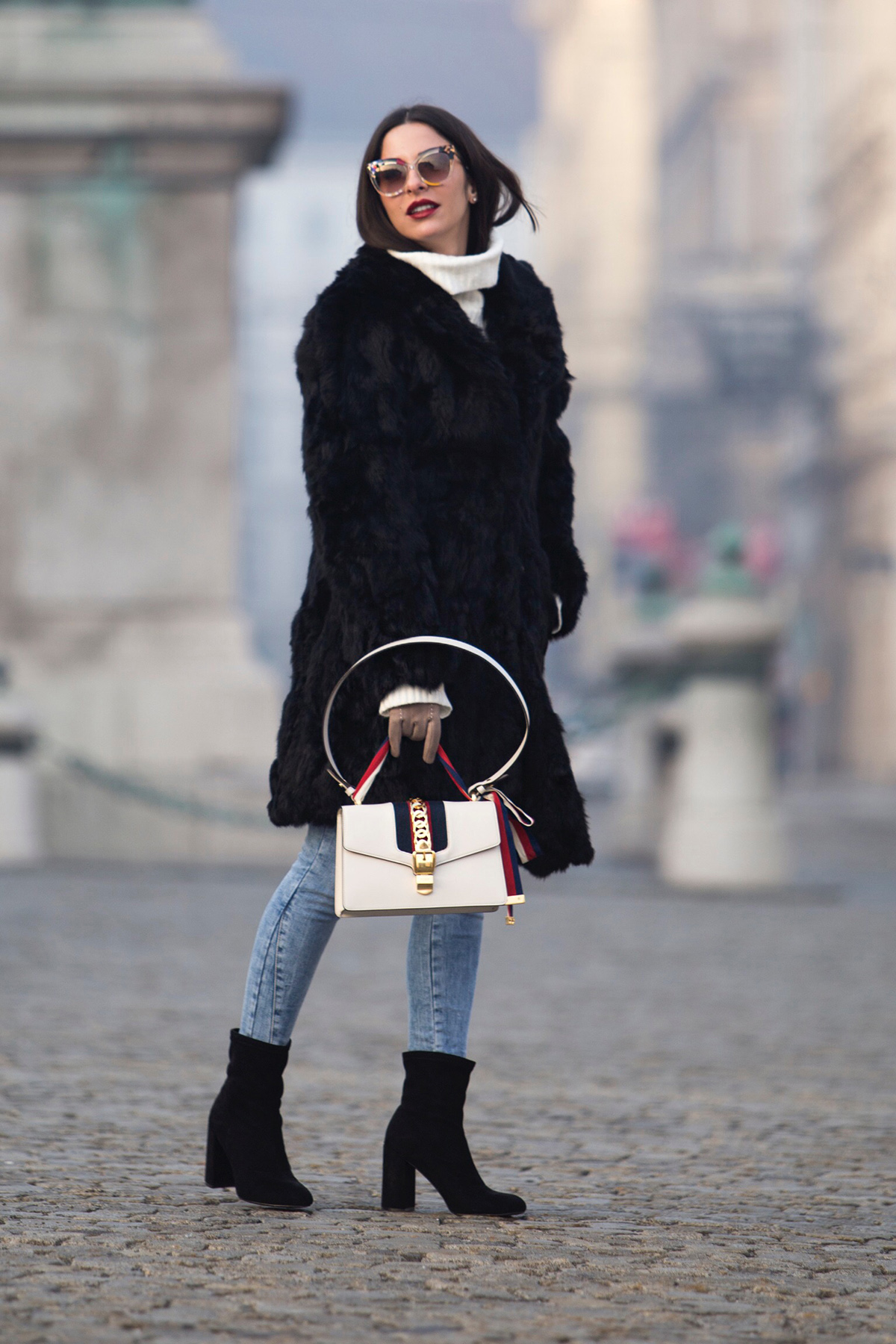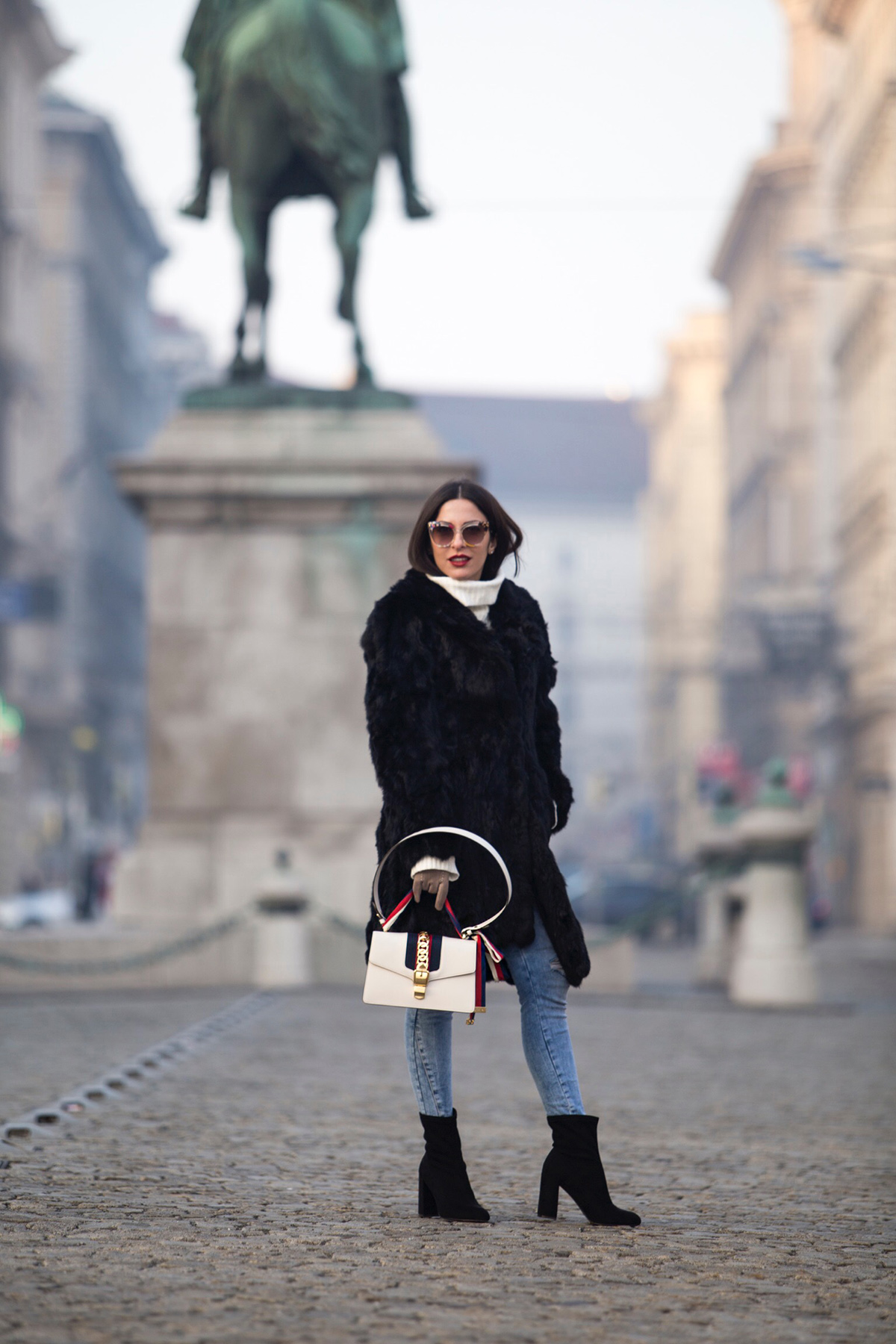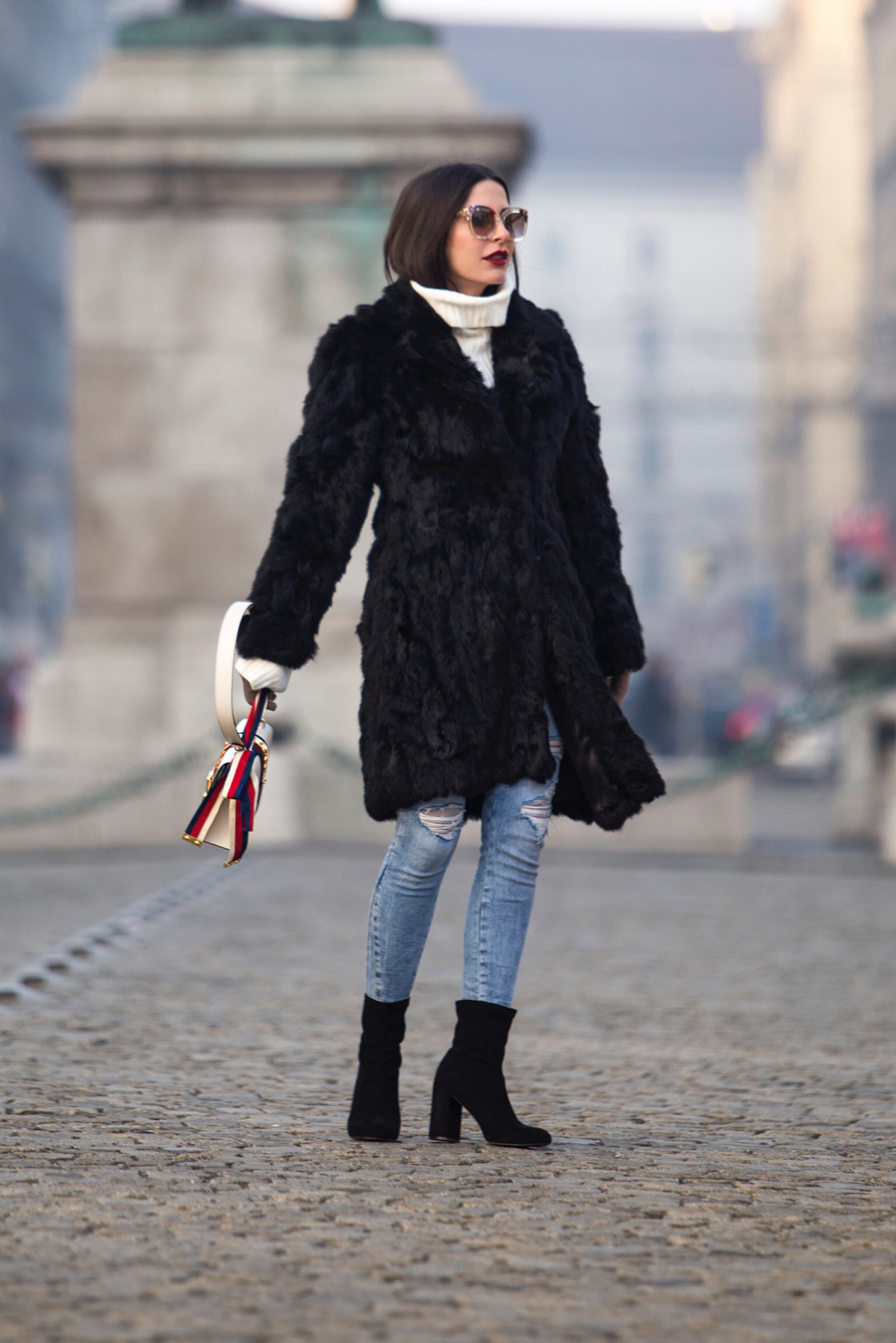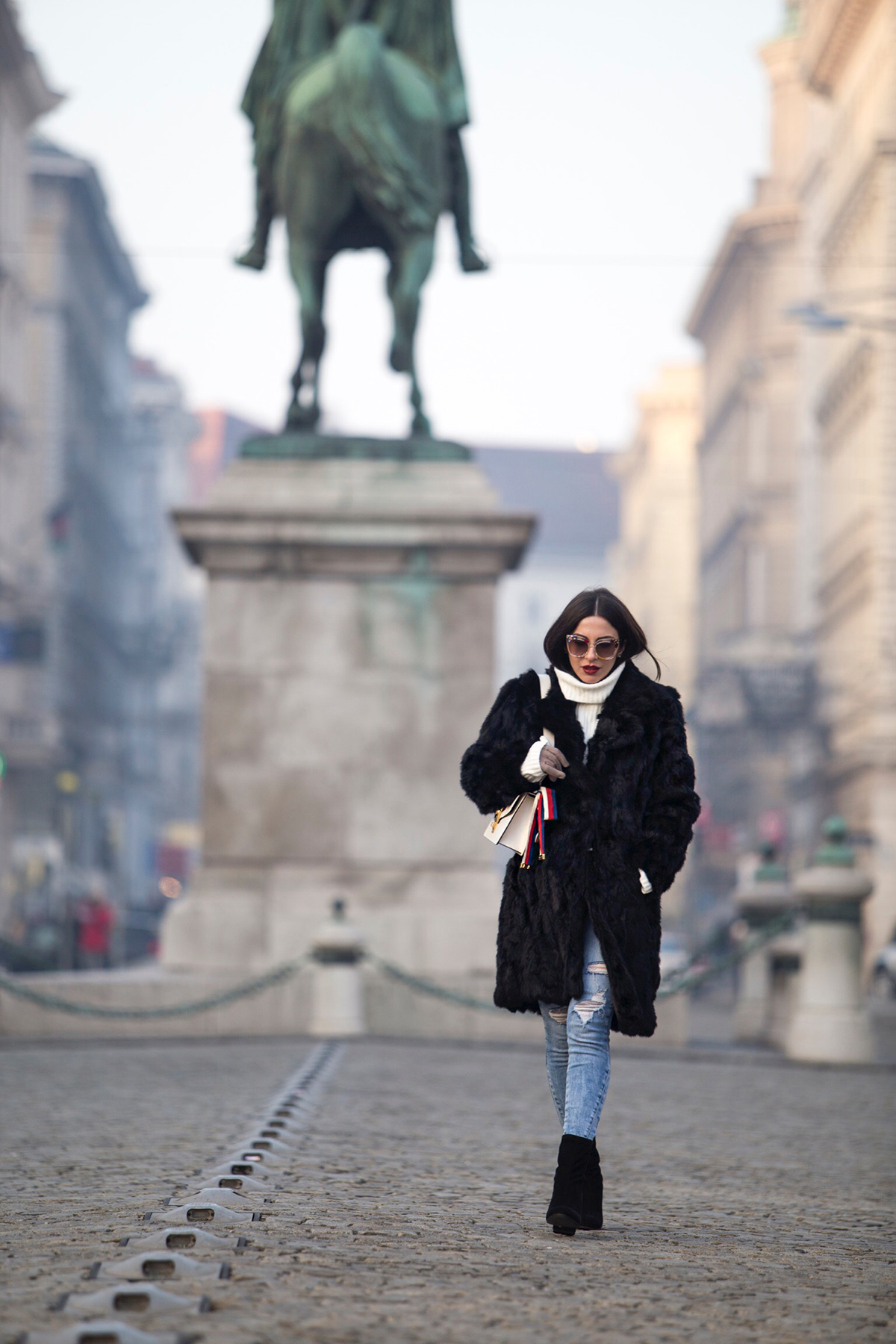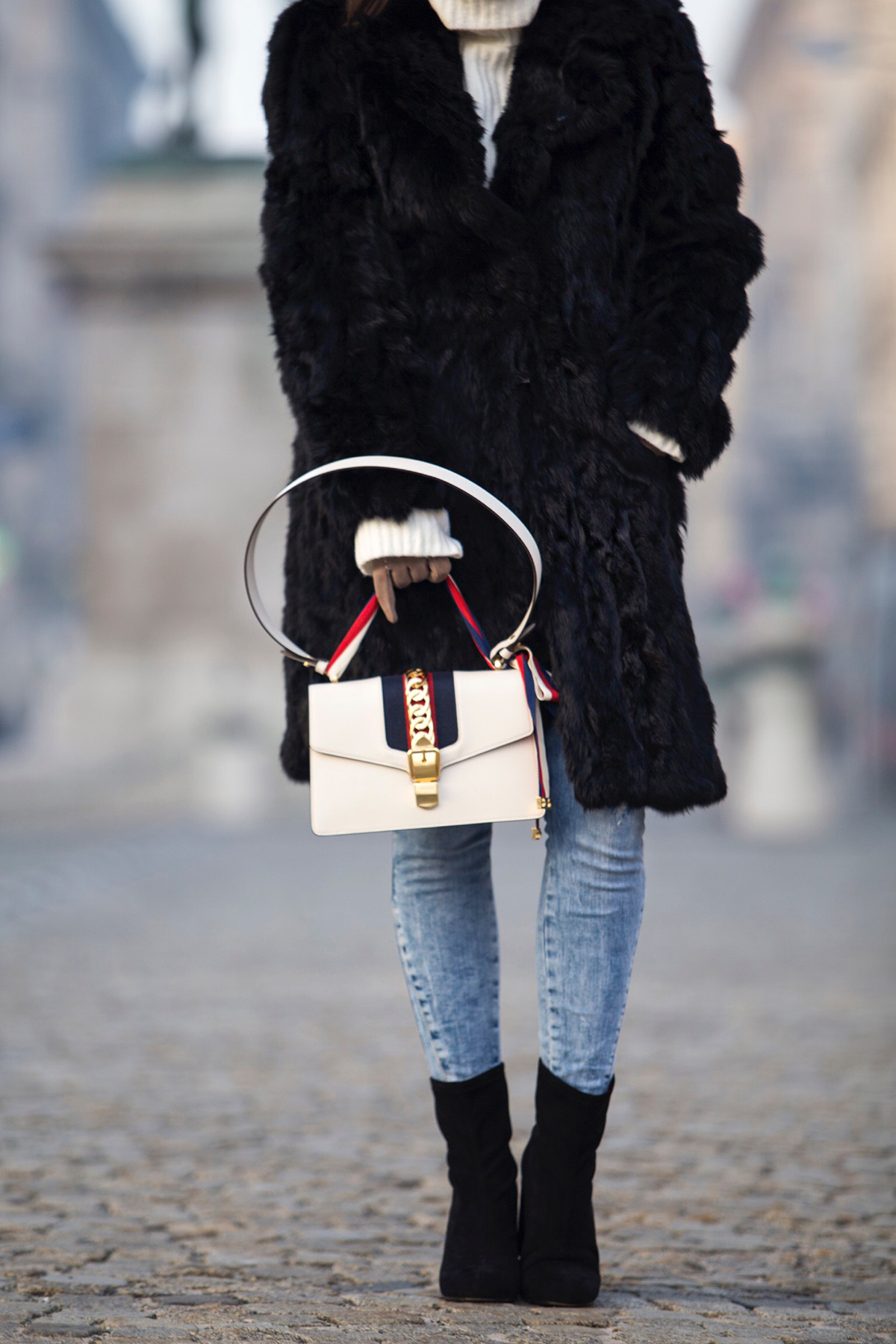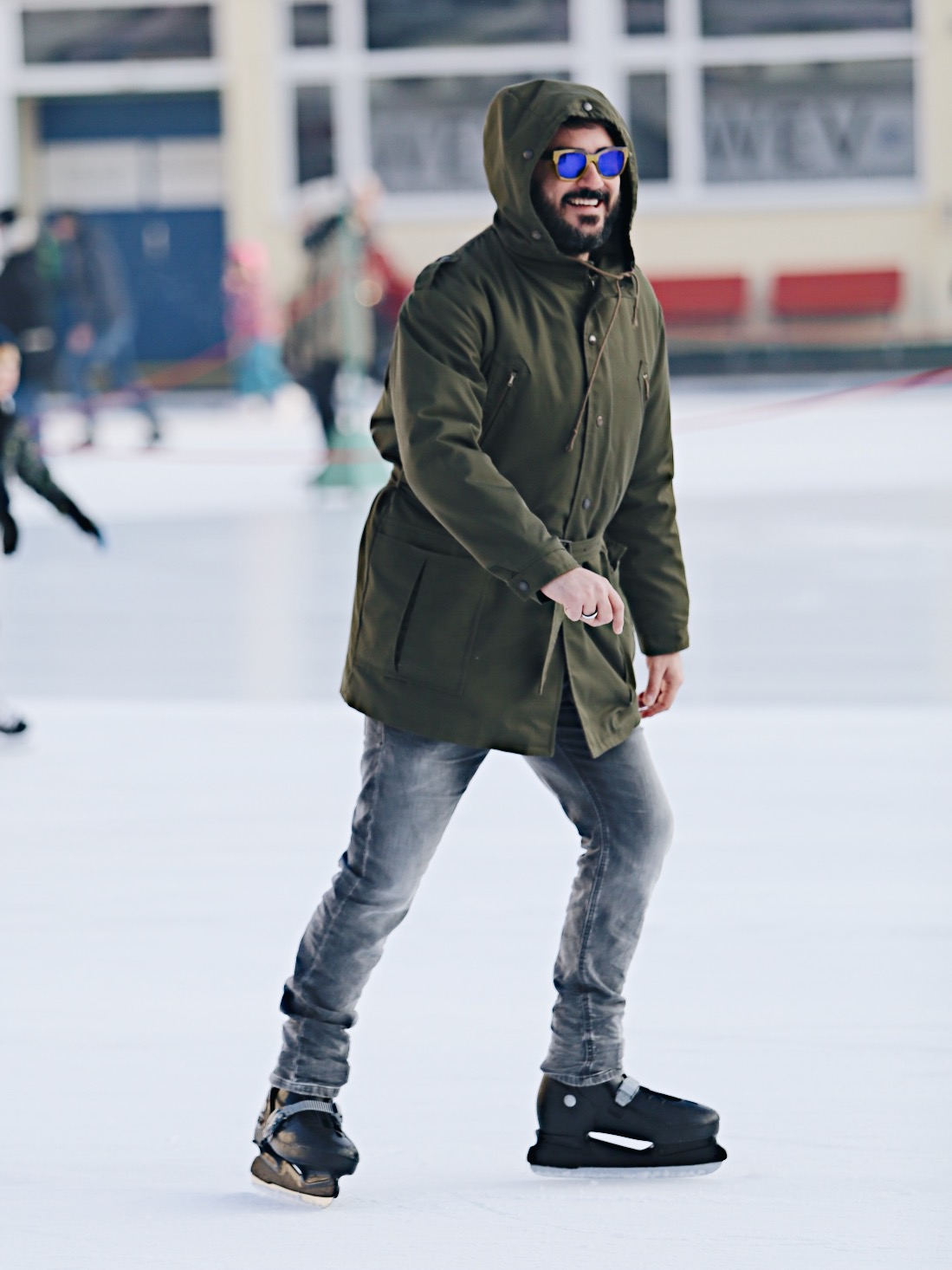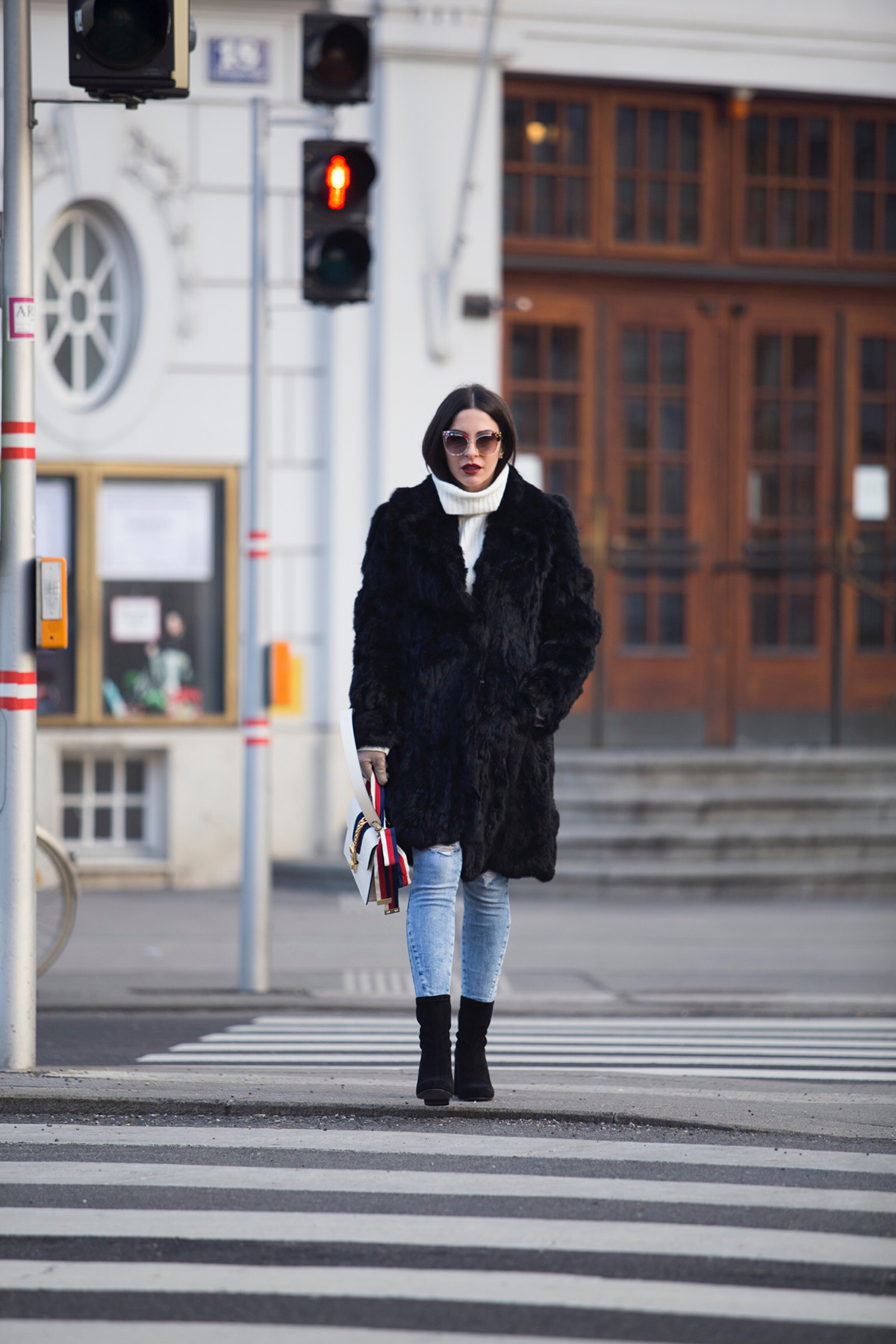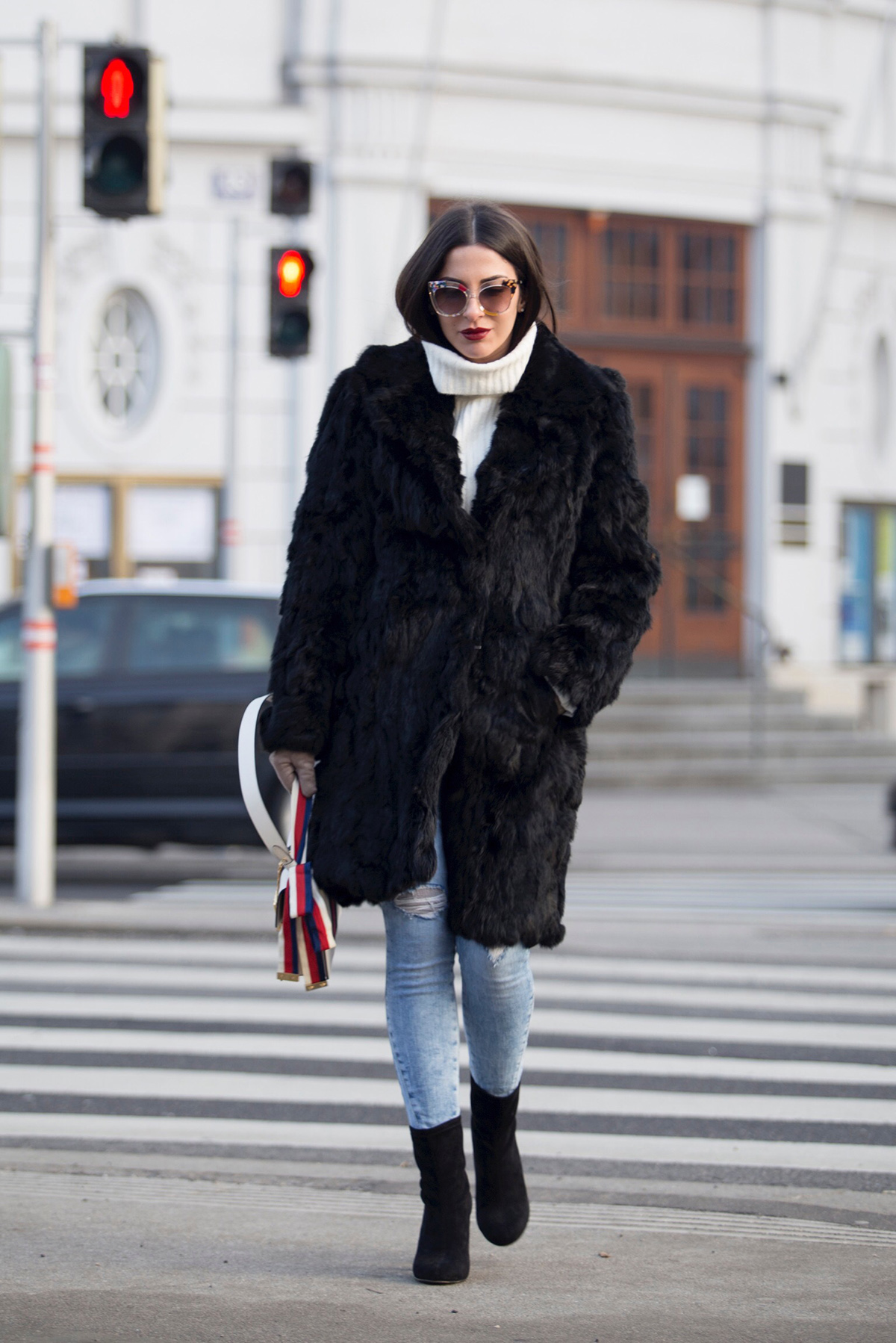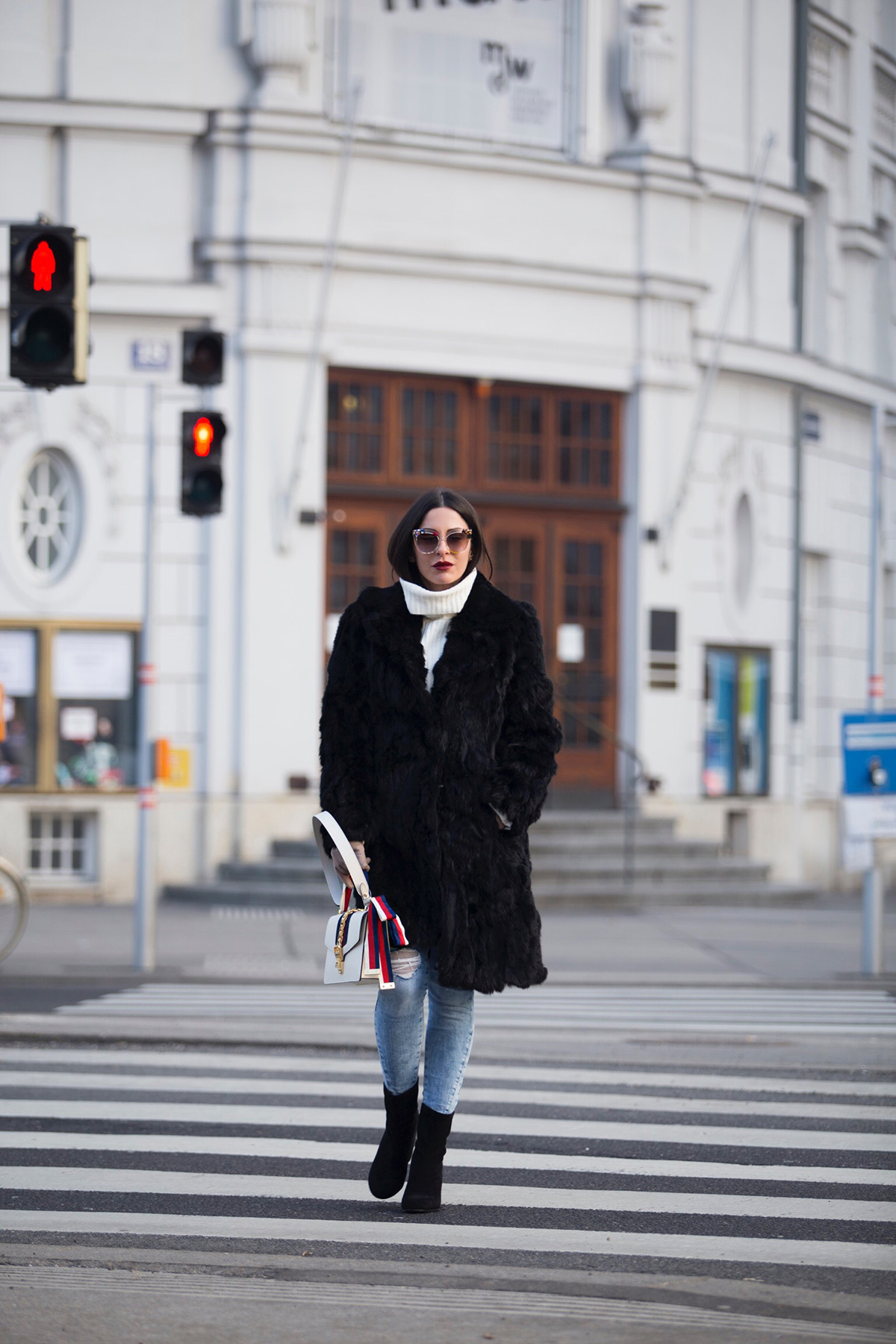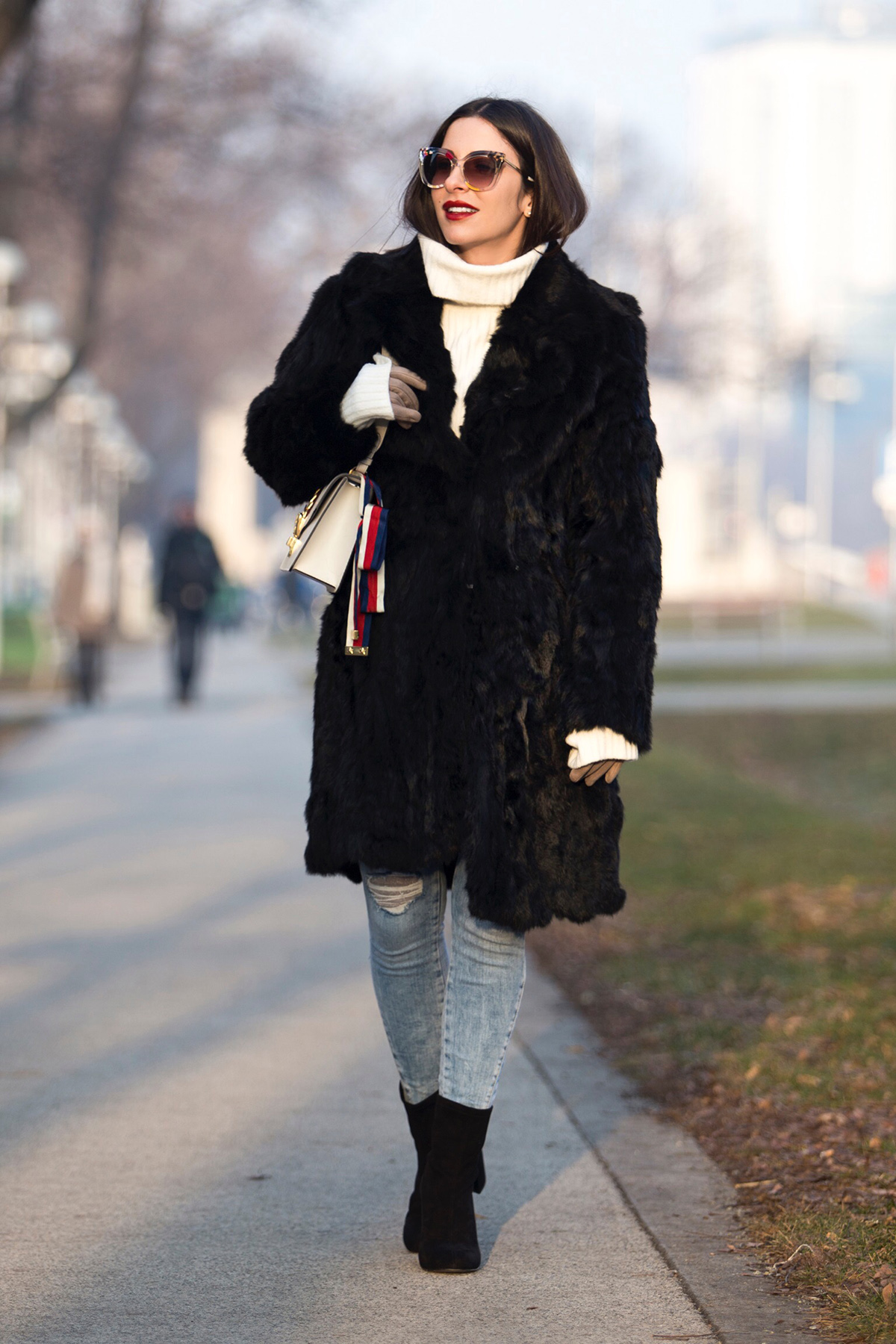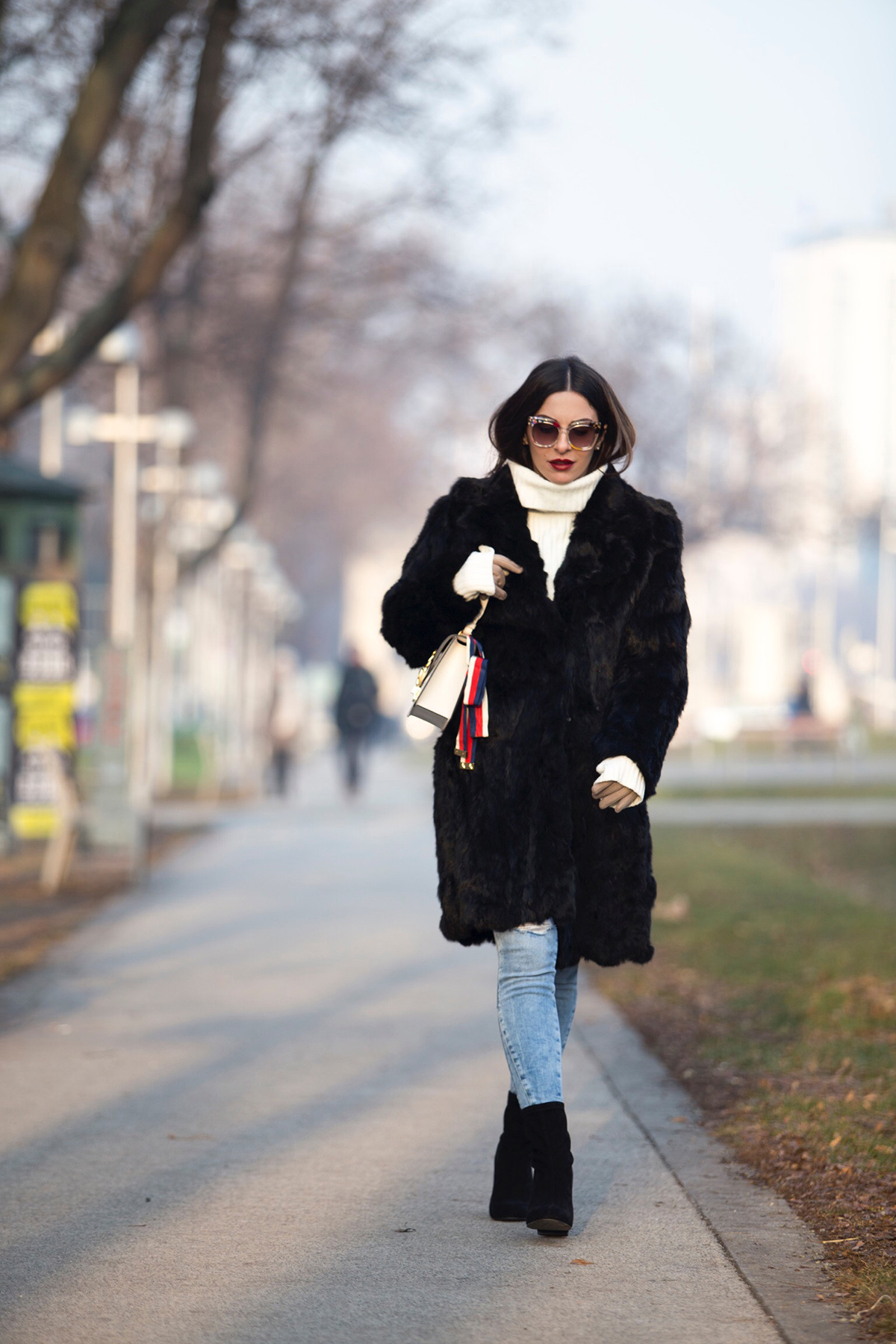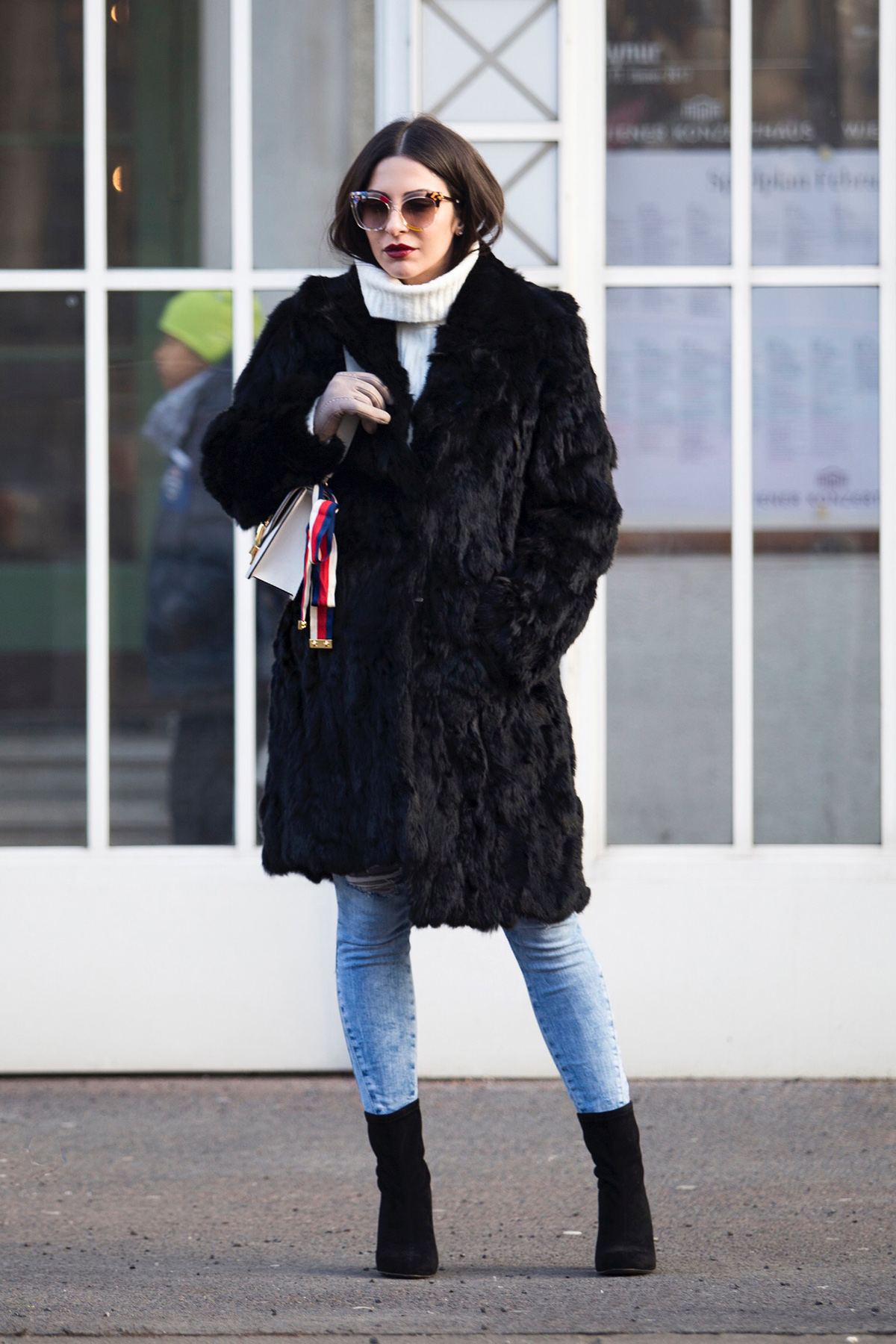 SHOP THE POST: