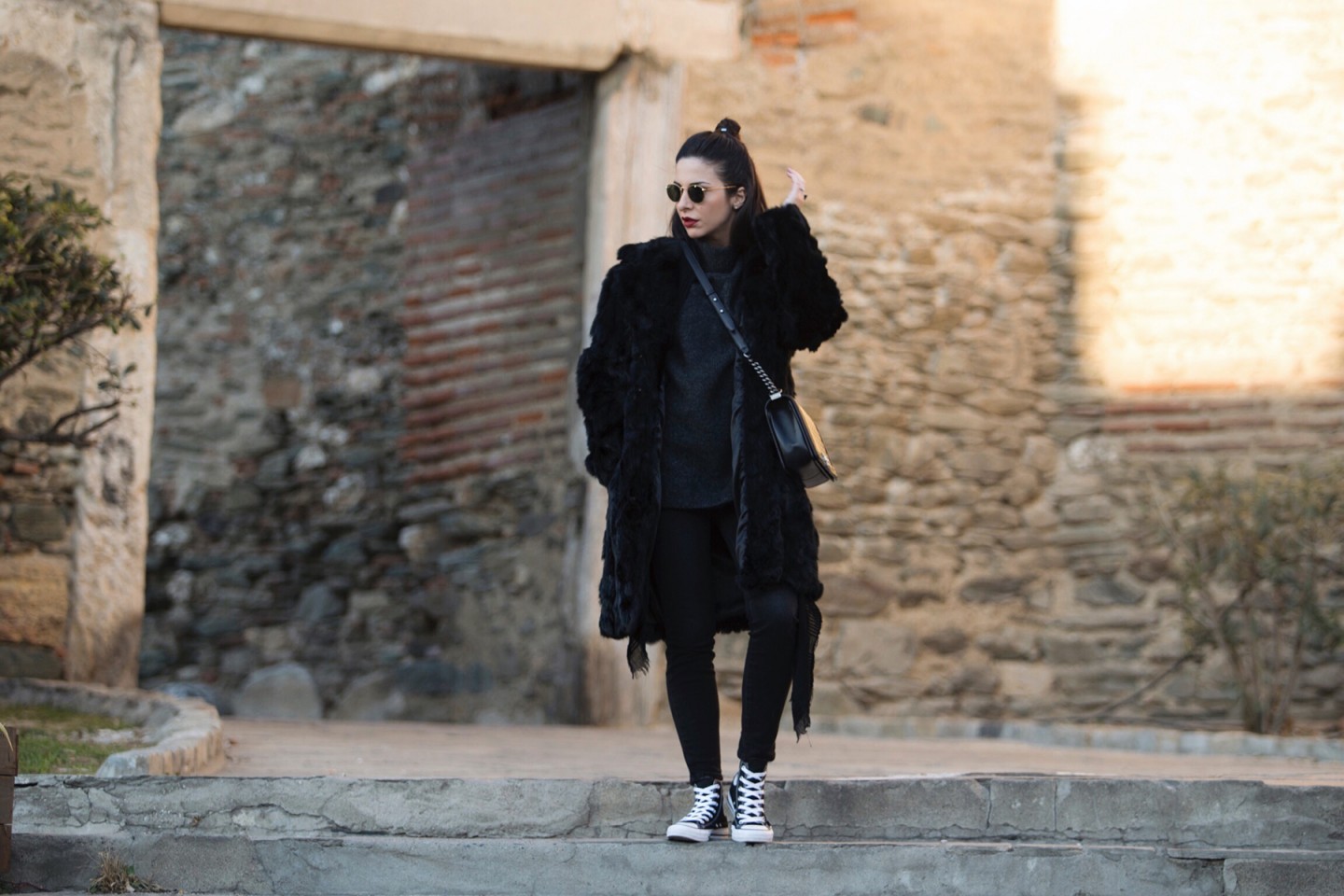 I always like mixing up different styles in one look, like I did here with my Chanel bag & Converse All Star sneakers. By adding specific accessories to an outfit, you can transform, update, dress down or set apart your look instantly! Take for example Chanel bags. They are among the most desired bags worldwide as they can style up literally any outfit! When I am in doubt for which bag to carry, my Chanel boy bag is my go-to.
The Converse All Star sneakers, also known as the Chuck Taylor All Stars, can tone down the flare of a formal look and spice it up. In 2017 the Converse All Star will turn 100 years old and they still seem to complement every personal style, from punk to prep.
As most of you know, you rarely see me with a total black (or almost total black) look, as I feel it doesn't suit me much. But I could not resist on this outfit and mix of Chanel Bag and Converse All Star, which I think it worked pretty well for me. The contrast of accessories and textures makes it far more interesting than a simple all black outfit, don't you think?
Ultimately, the trick to achieving unique looks with a Chanel bag and Converse All Star sneakers is to be confident in yourself. These accessories are both iconic because of their versatility, so don't be afraid to explore the vast outfit possibilities. Explore your wardrobe and find out what works for you and how you can enhance the individuality of your style. 🙂
Would you wear something like this? How do you add contrast to your winter outfits?
I was wearing:
Fur coat (similar here and in faux fur here)
Photos by: Anestis Iliadis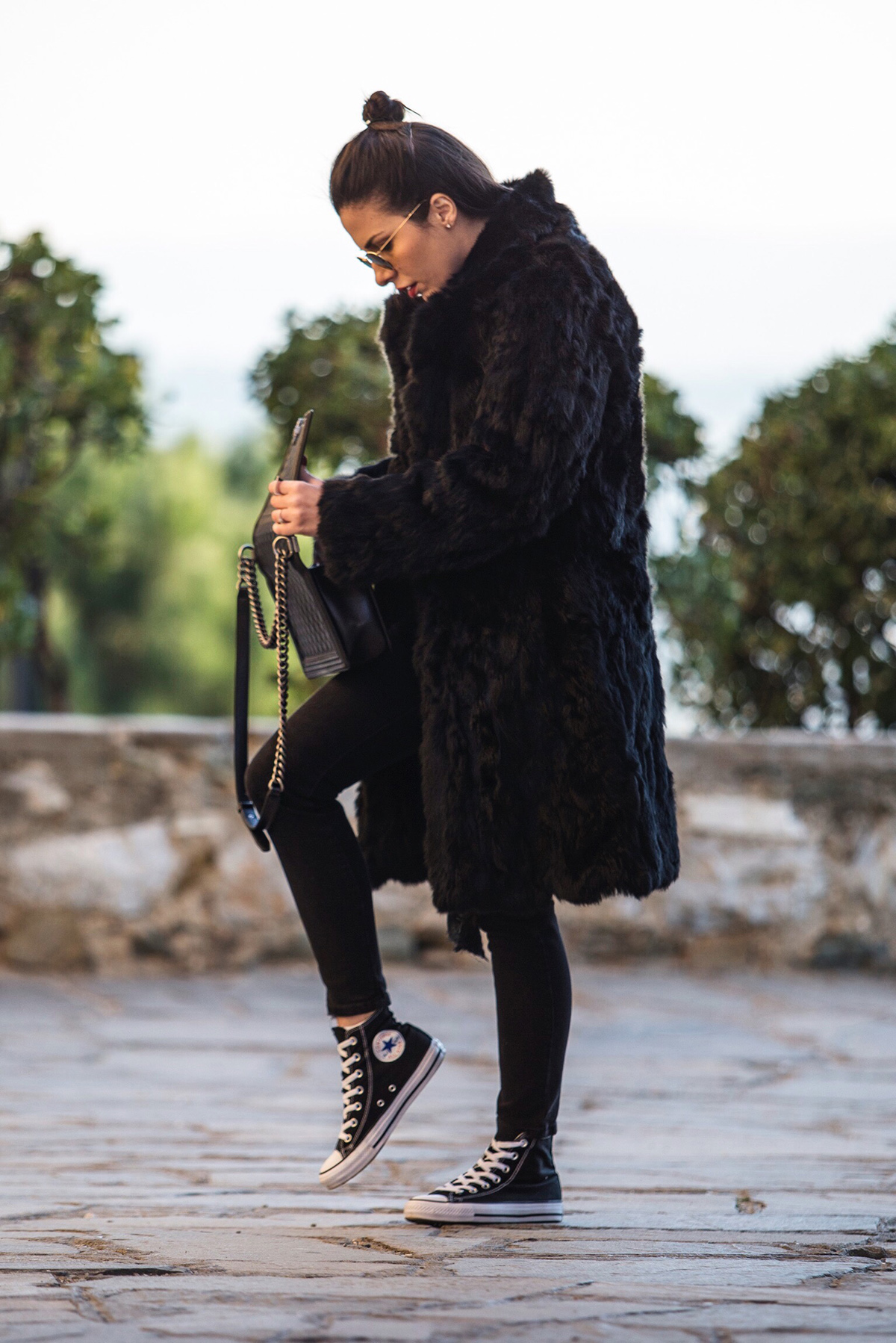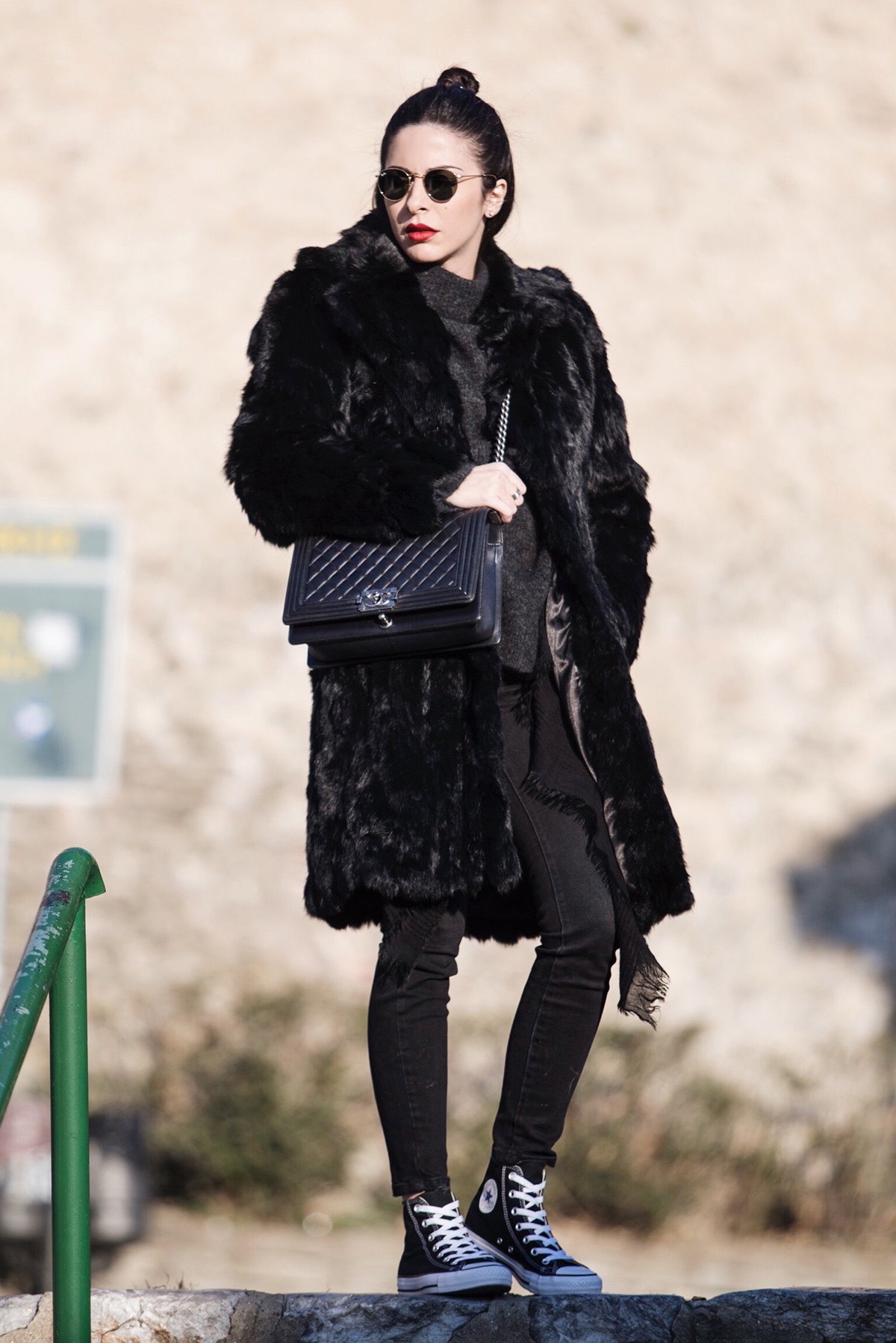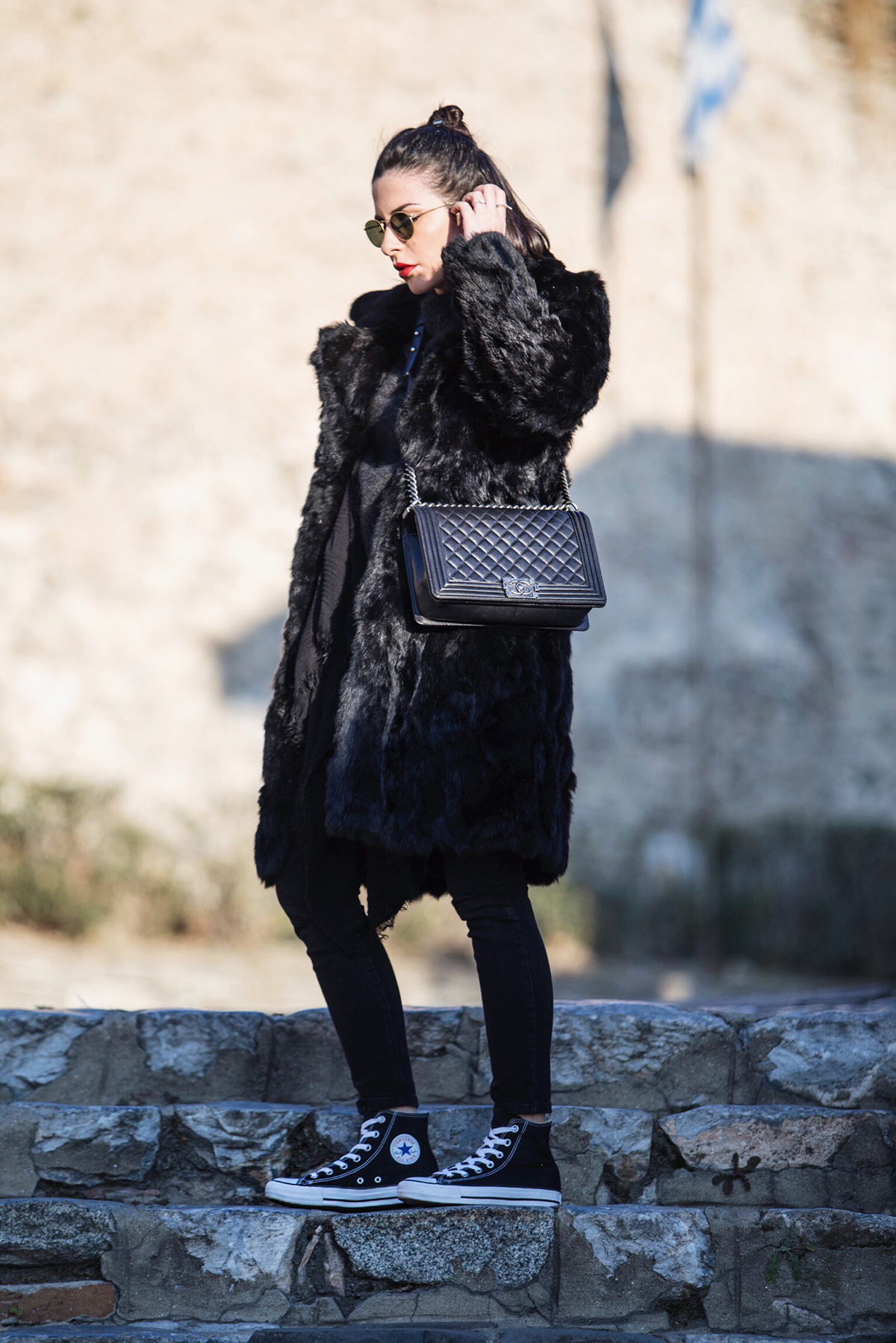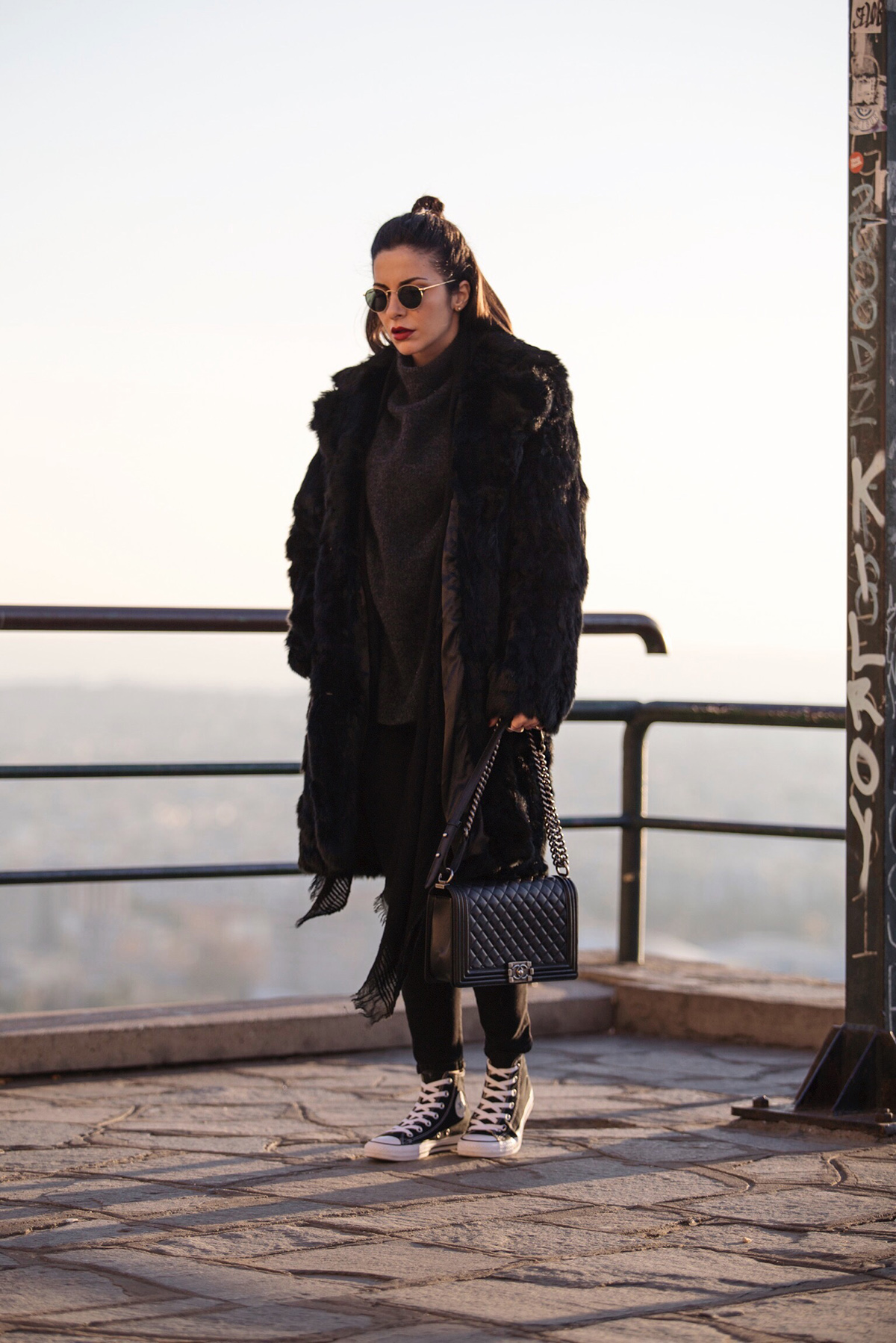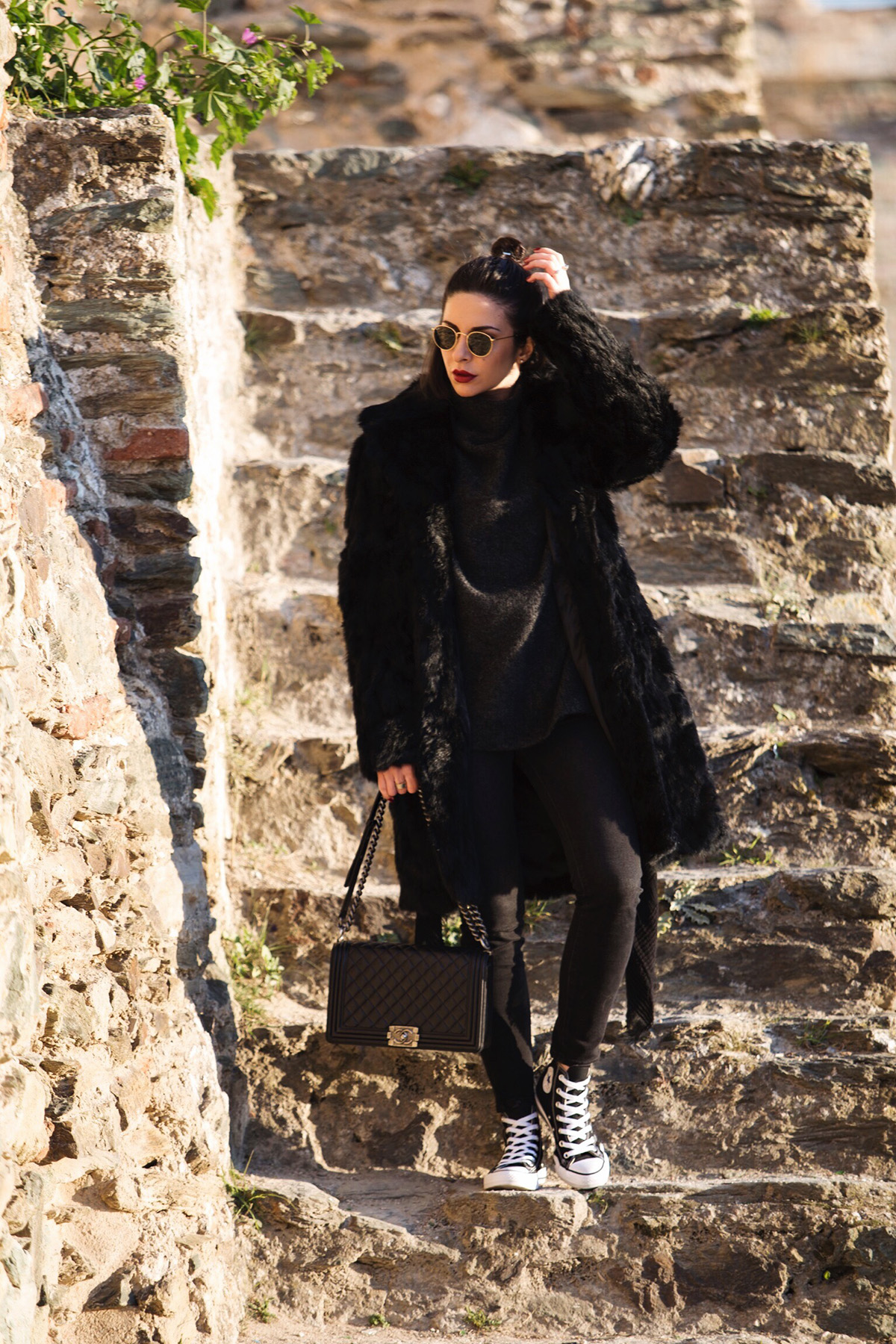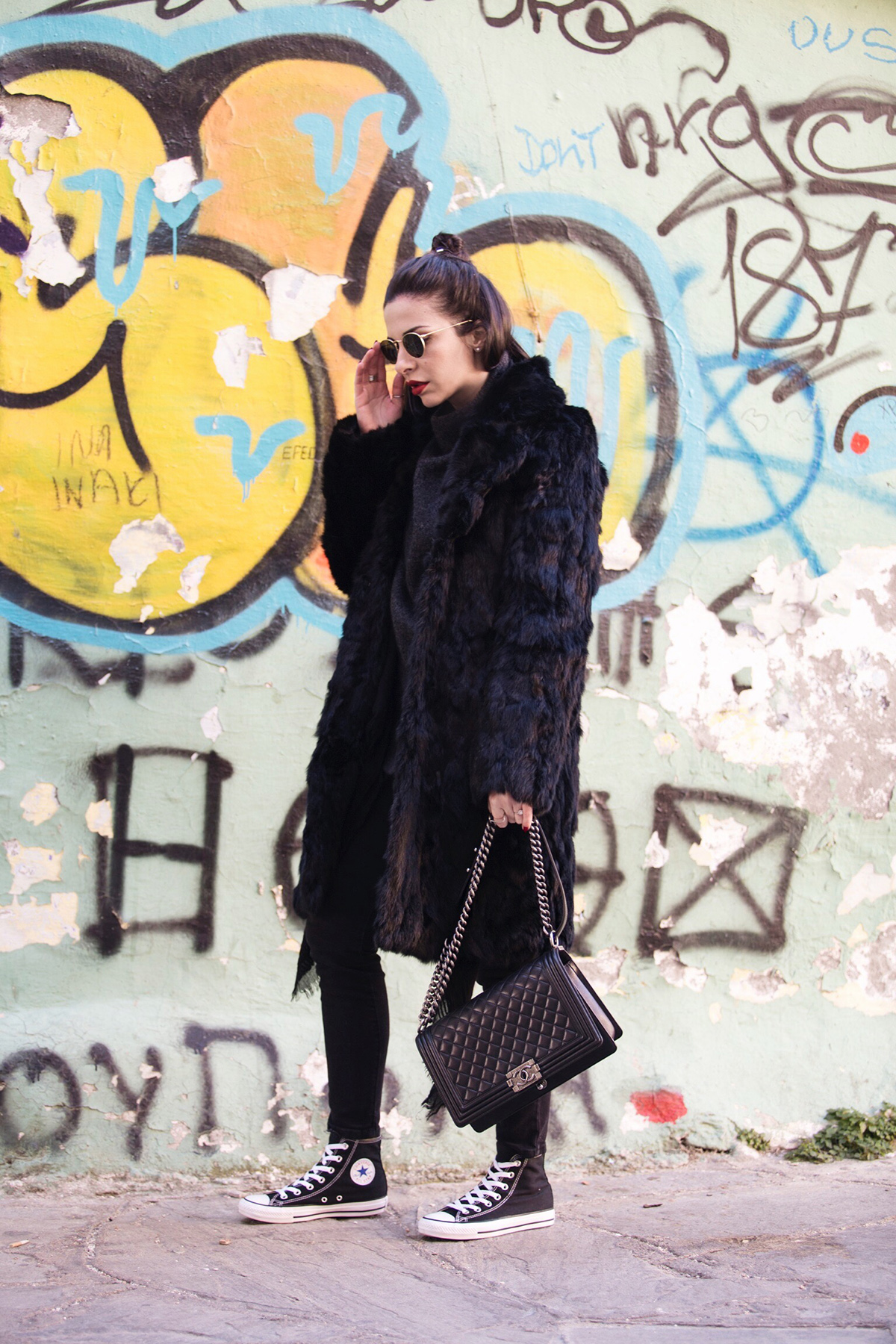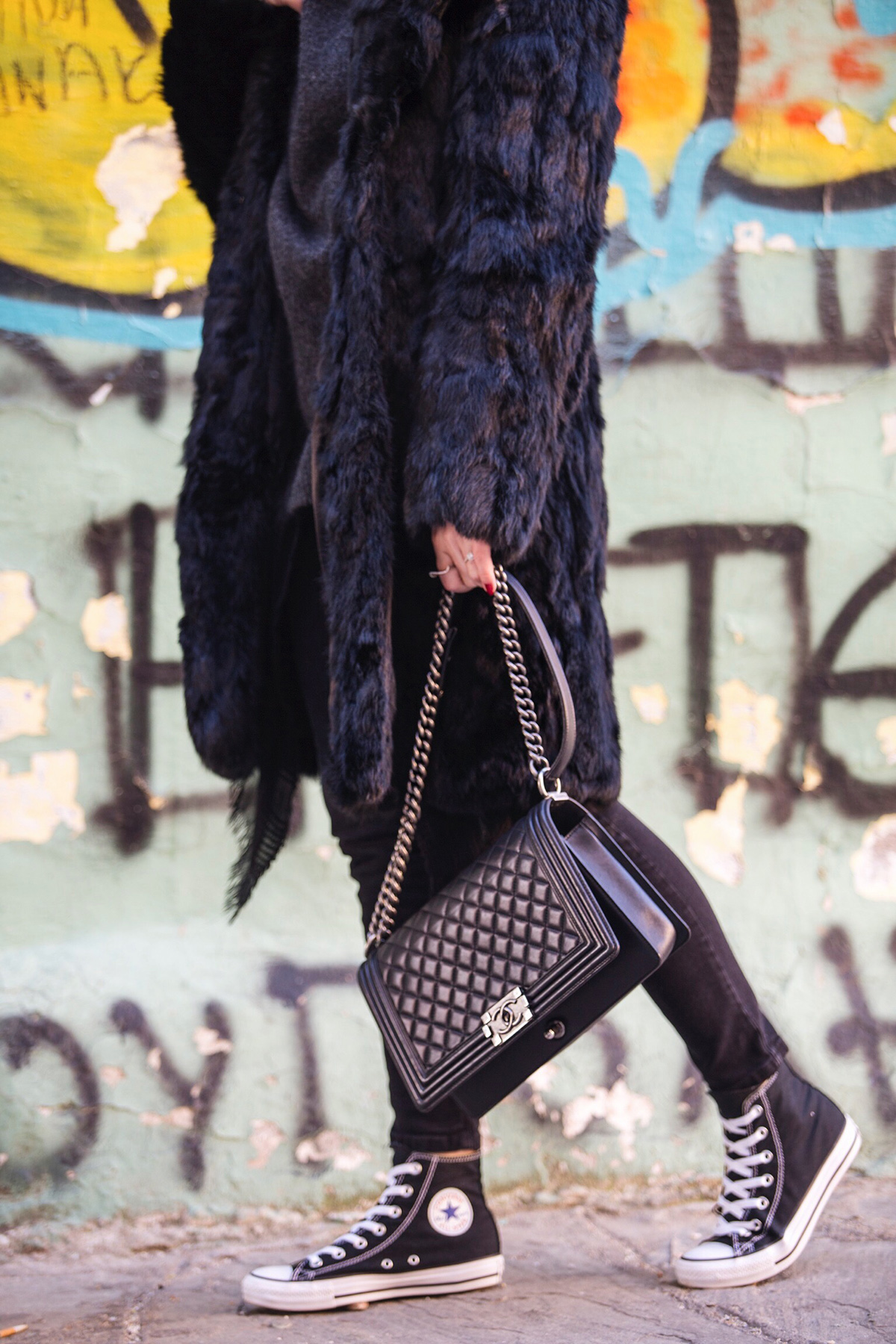 SHOP THE POST: