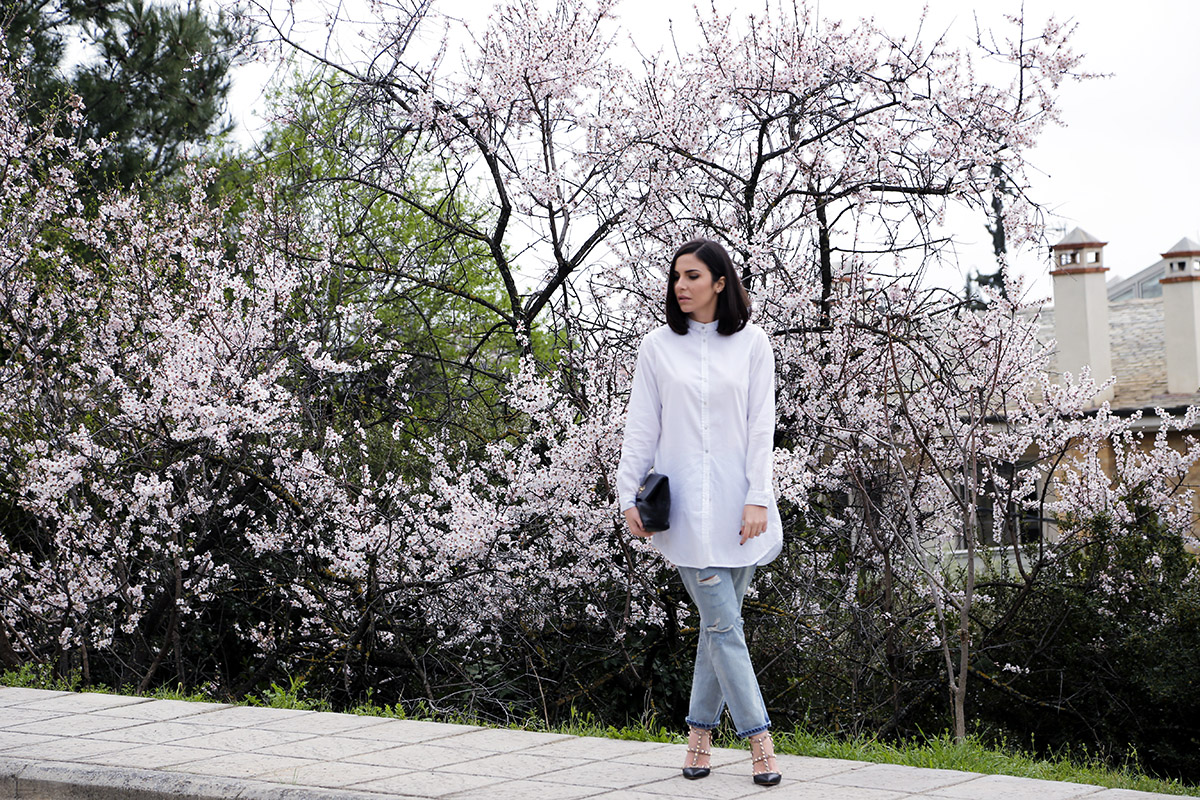 Hello my lovelies and happy new week! How are you? It's been a while and I must admit that I missed blogging and our wonderful hangout.
This is actually my first outfit post for this year, named after these wonderful almond trees in bloom, that are all over my hometown. Are these blossoming trees a pleasure for the eyes or what? And even though sunny days are very scarce lately, the temperature is in spring mood and apart from the fact that I can't wear my heavy coats any longer, I love it!
Today I will share with you my yesterday's ootd, which was clean and simple. And what more simple than a jeans and white shirt? I found this one during a recent wardrobe clean out, and wanted to wear it immediately! It is slightly oversized but fitted, loose but not slouchy, and crisp.
Now when it comes to styling a pair of jeans with a white shirt, the options are so many that it is pointless to include tips in this post. It depends on how you want to look. And as a true Libra, it takes me forever to decide!
What about you? How would you style a pair of jeans with a white shirt?
Thank you for stopping by and don't forget to let me know what your thoughts in the comments section.
Have a great week!
PS: Many of you may have noticed that my long hair is gone! I was thinking about it for a very long time but never had the courage to do it. As soon as I heard about the hair donation programs, I had the best reason to go ahead! I am not suggesting that you go and cut your long hair, but if you ever decide to do so, please check if your hair meets the donation requirements and help someone who has suffered from hair loss due to cancer and other sources of hair loss.
Love,
Stella
I was wearing:
ZARA shirt (similar)
ZARA jeans
VALENTINO rockstud slingbacks
MULBERRY "Clemmie" bag
photos by: Anestis Iliadis