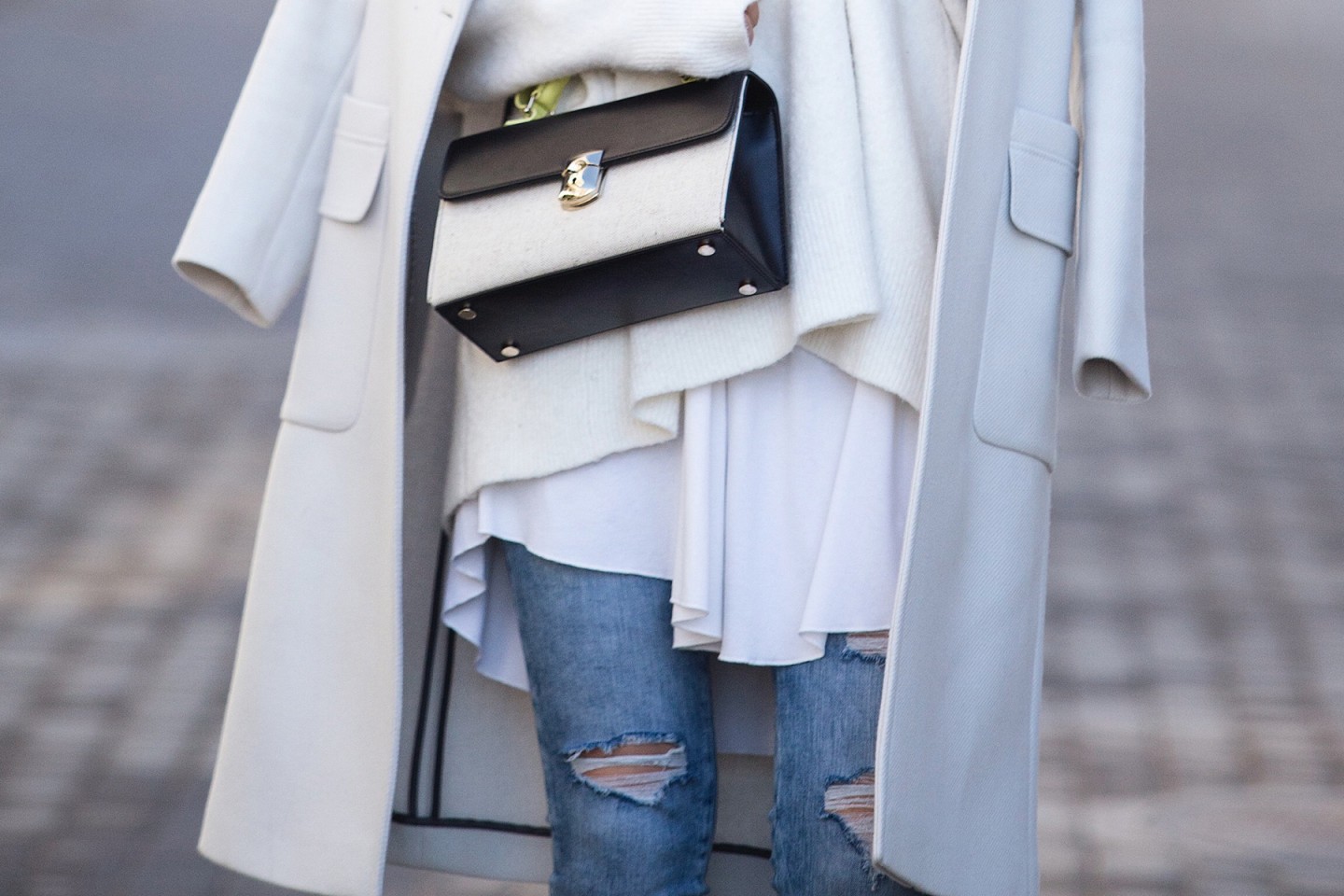 If you know me a little bit, you know that I am obsessed with a white on white look all year round, and how much I love oversized sweaters. And when it comes to these babies, I can't imagine one worn just by itself, without at least another garment layered under it.
I have come to the conclusion that the best layering pieces for oversized sweaters are dresses. Most tops just won't help as they will not be visible under an oversized, chunky sweater with a certain length. A dress that ends in the middle of your hip is ideal. But even a longer one could work if you tuck it into a belt to make it look shorter.
As you see in the photos, I wore this white on white look in two different ways, to show you how you can play with your outfit. In the first version, I am wearing my coat and hold my bag as a handbag, showing a proper amount of sweater under my coat sleeves. On the second one I am wearing my bag as a crossbody, and have draped my coat over my shoulders. That way it looks more laid-back and casual than the first version, and a bit cooler. Since my coat, sweater and the dress I am wearing under it are all white and there is no color contrast, I tried to create a contrast by choosing different textures. What do you think?
Tips For Layering An Oversized Sweater:
Wear it over a dress or tunic top that is at least 3-4 cm longer than your sweater.
Loose bottom round sweaters without tight cuffs are perfect for layering.
For a relaxed approach to preppy dressing, wear your oversized sweater over a button-up.
A high-low cut sweater like the one I am wearing is a must-have for fans of layering
Pair it with a slip dress and ankle boots.
You don't have to play it safe, you can also mix patterns when layering, it is much more fun!
Do you enjoy layering your clothes? Which is your favorite layering tip that you would like to share with us? How about a white on white look during winter time? Have you? Would you?
Thanks so much for stopping by, and have a fantastic weekend!
xoxo
Stella
I was wearing:
Massimo Dutti coat (similar)
Zara sweater (similar)
Zara jeans (similar)
Balenciaga bag (no longer available, similar here)
Photos by: Anestis Iliadis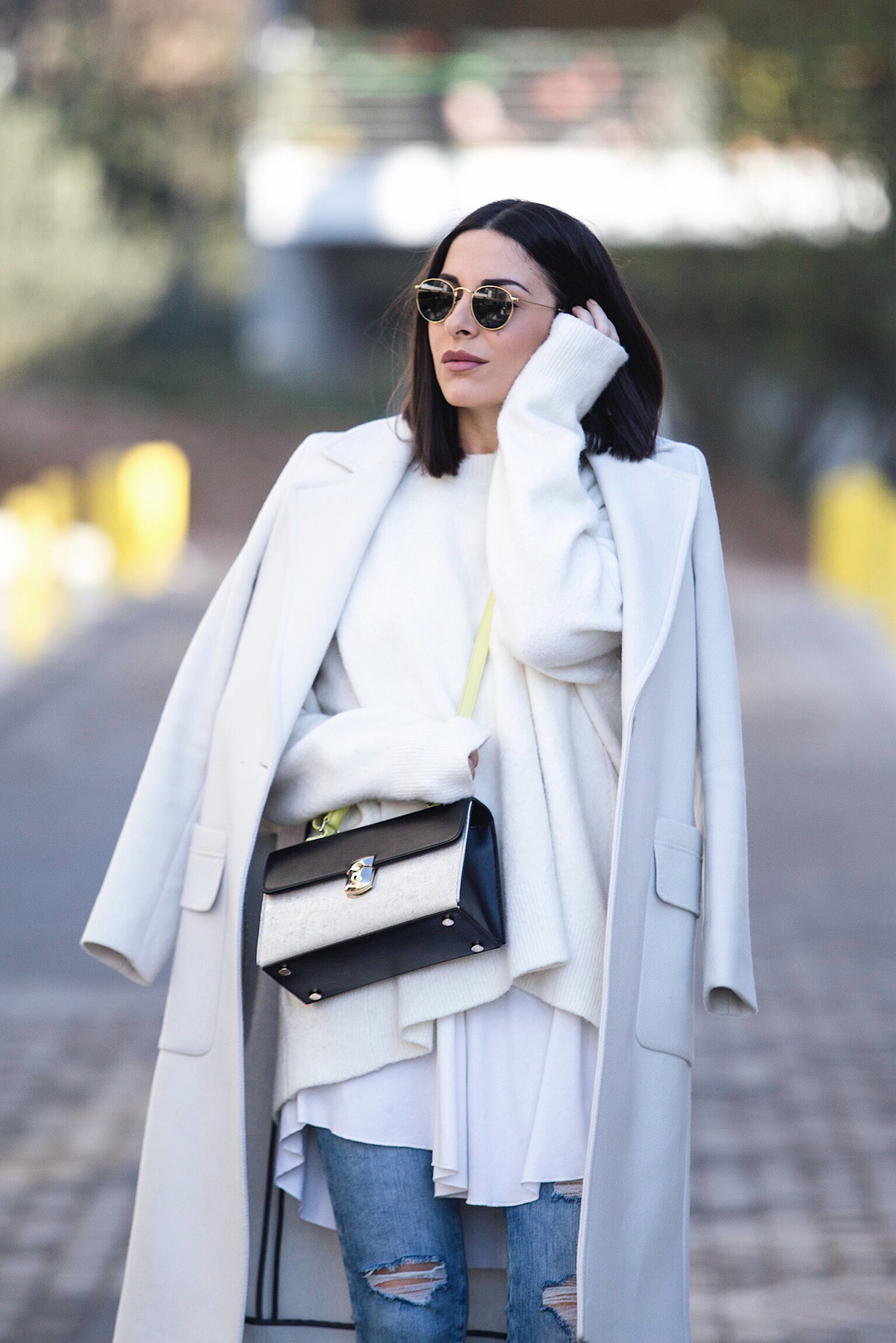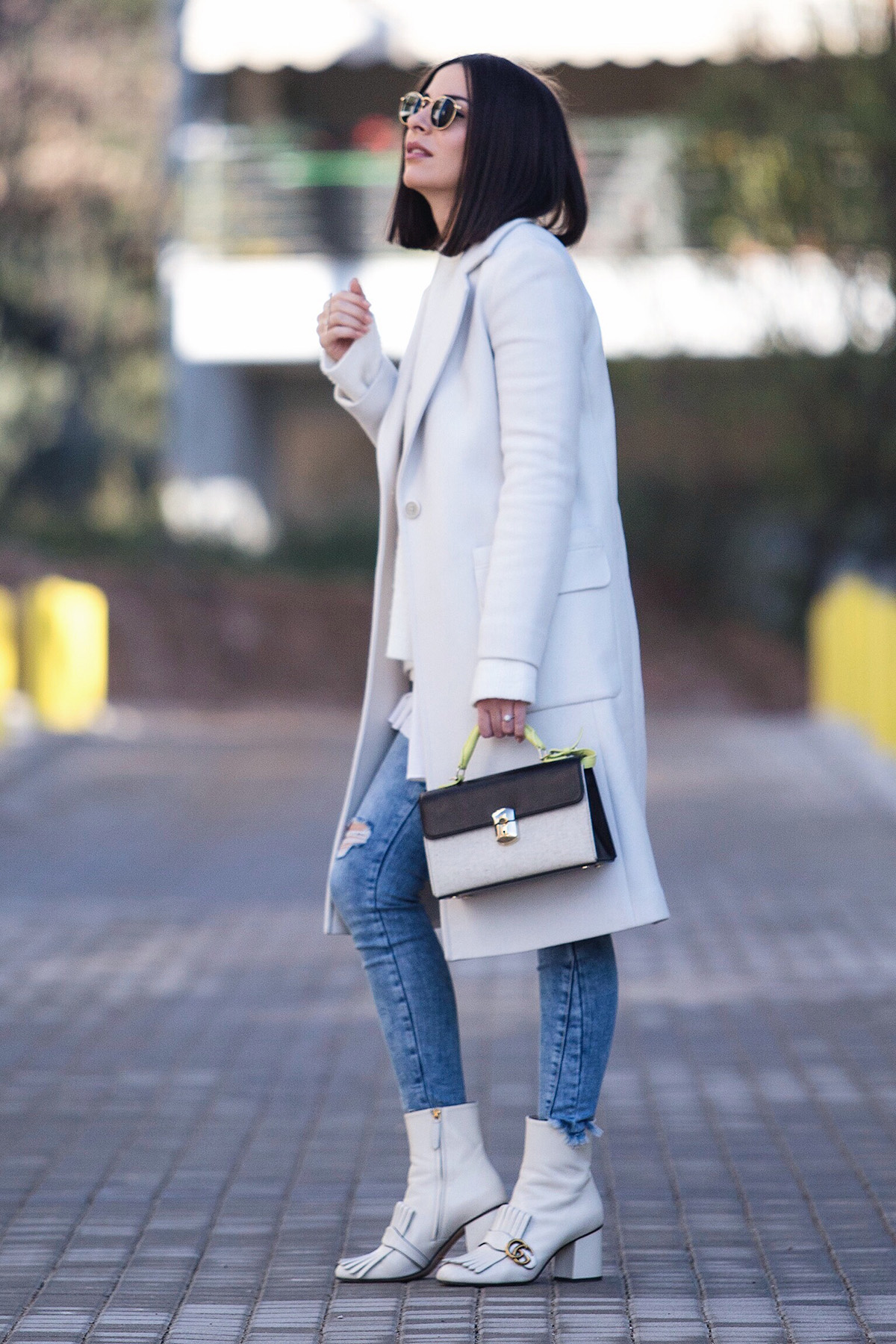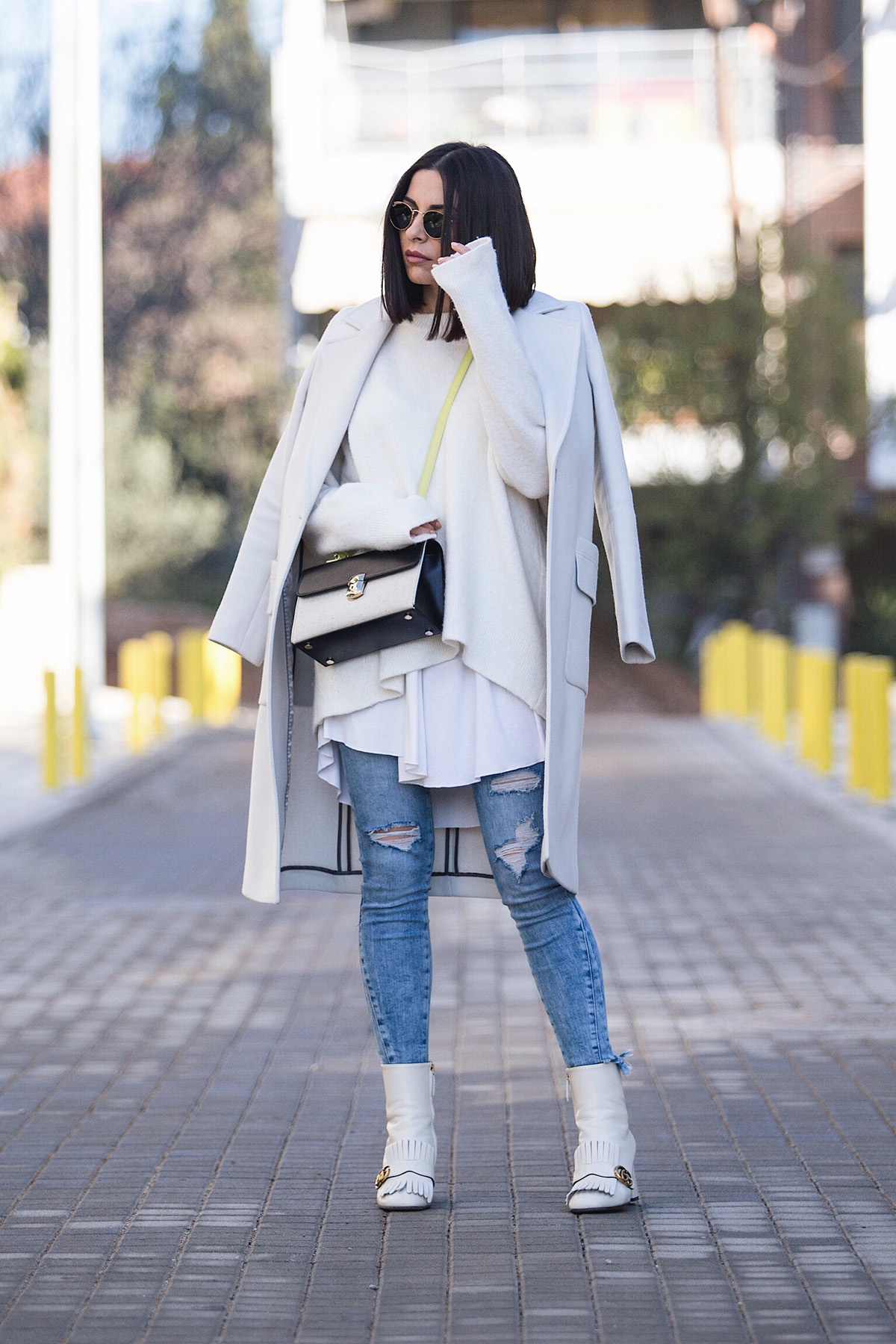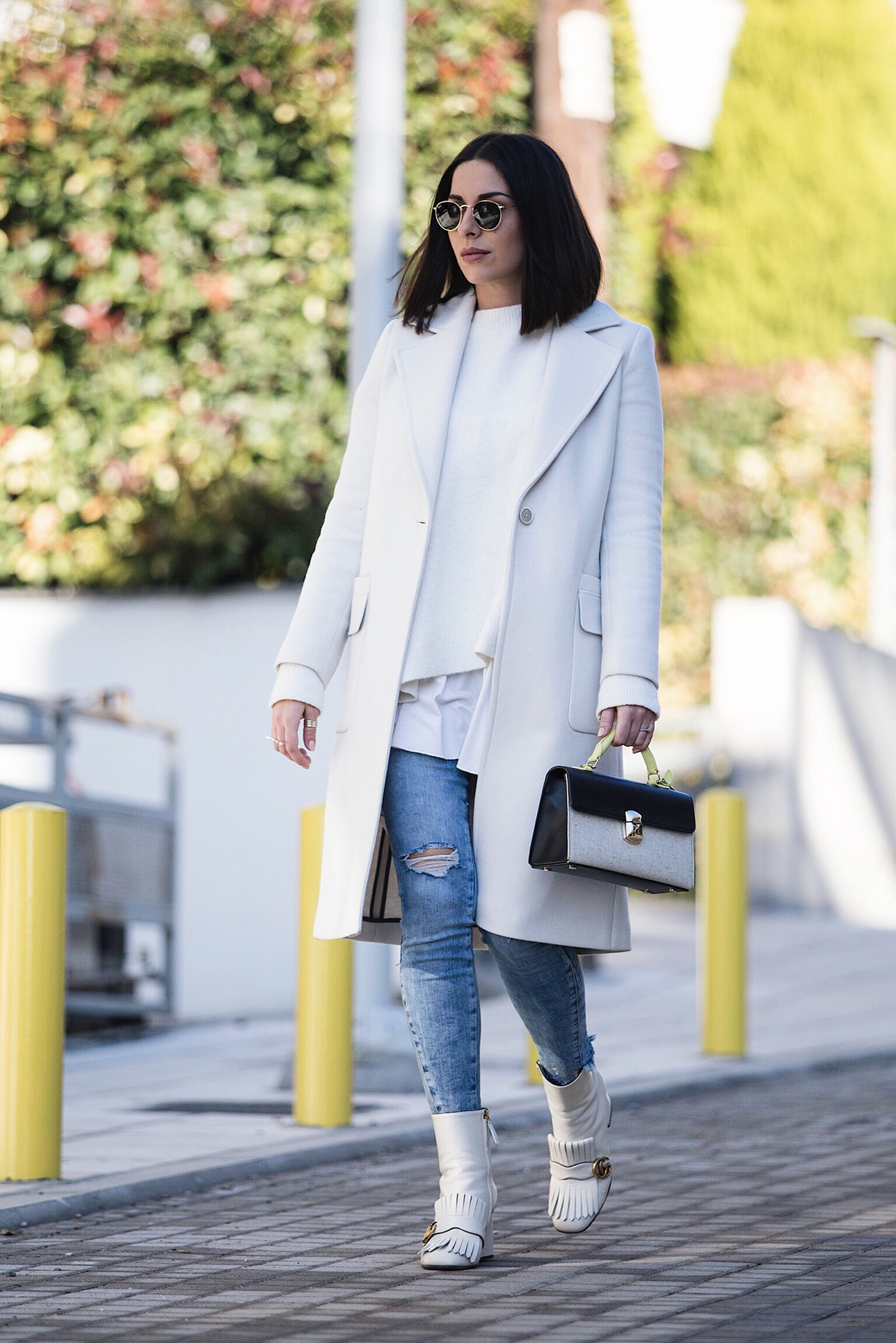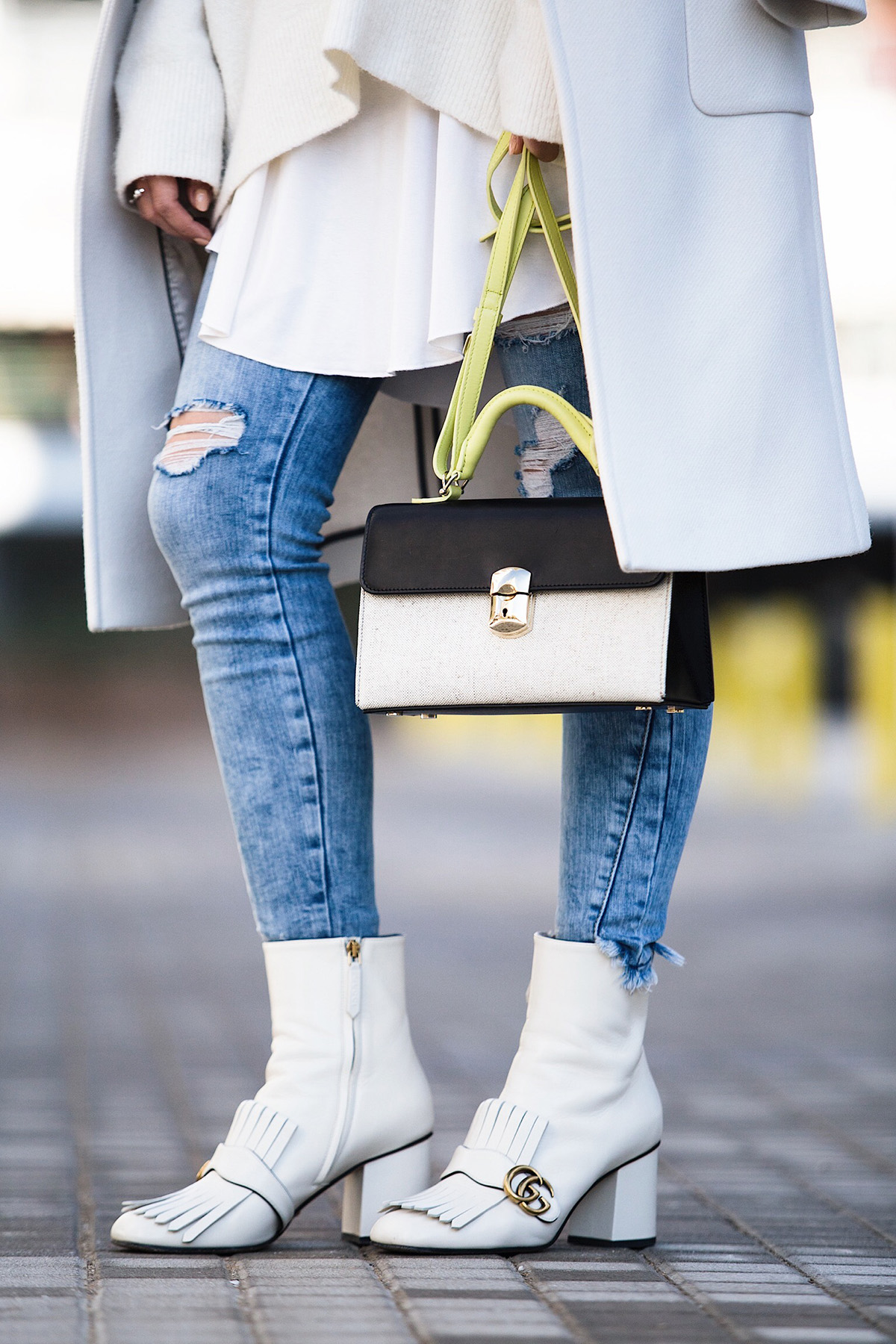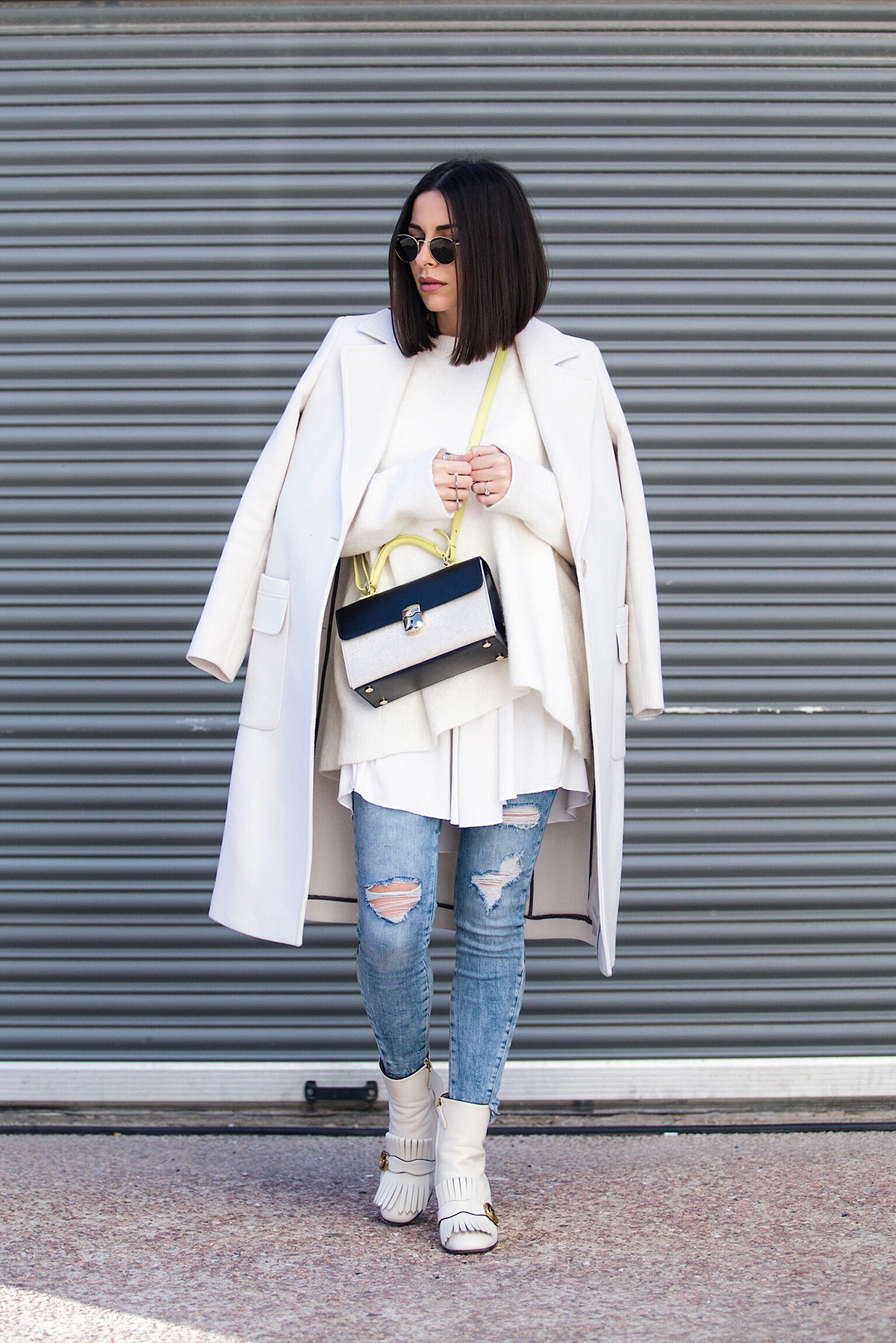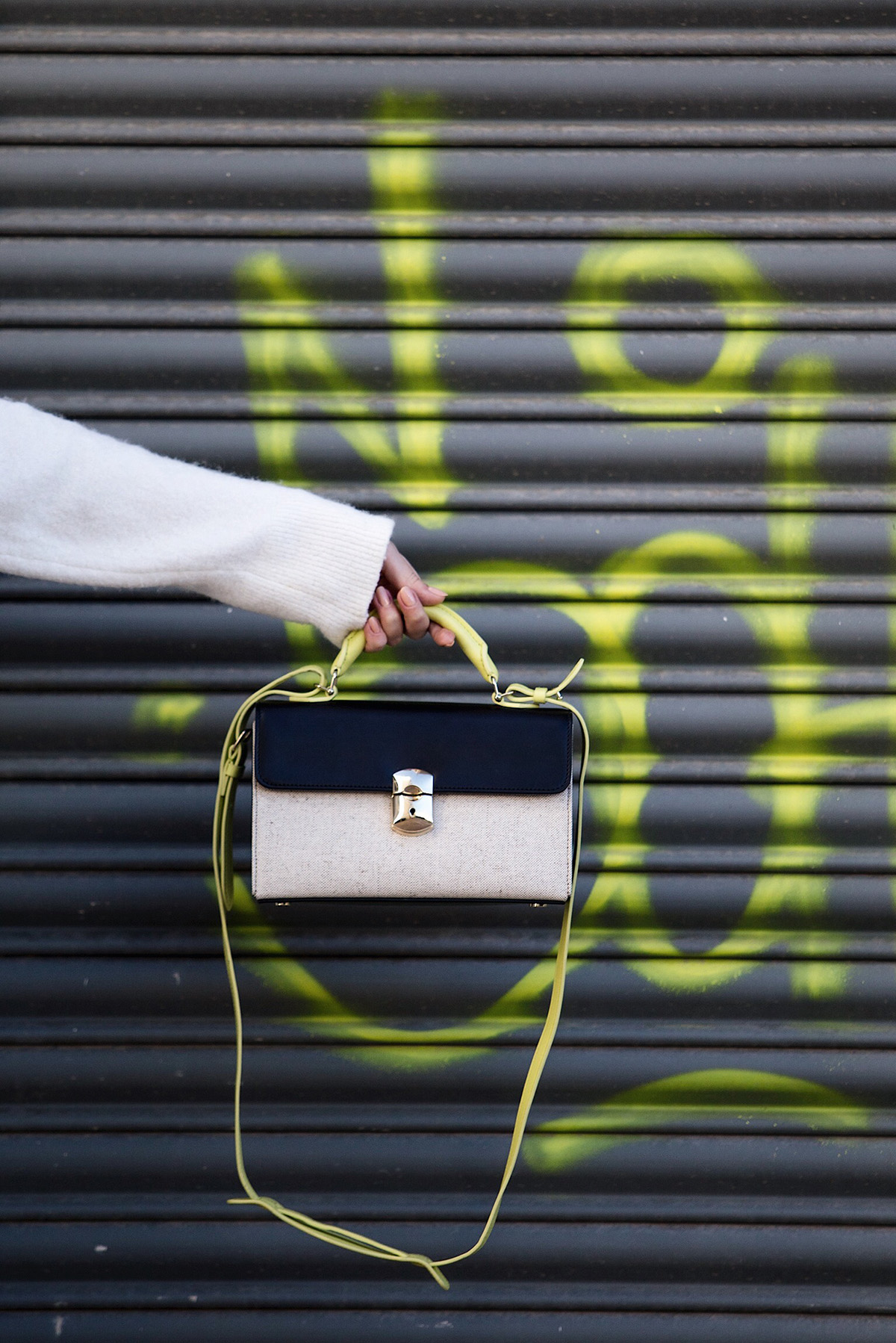 SHOP THE POST: