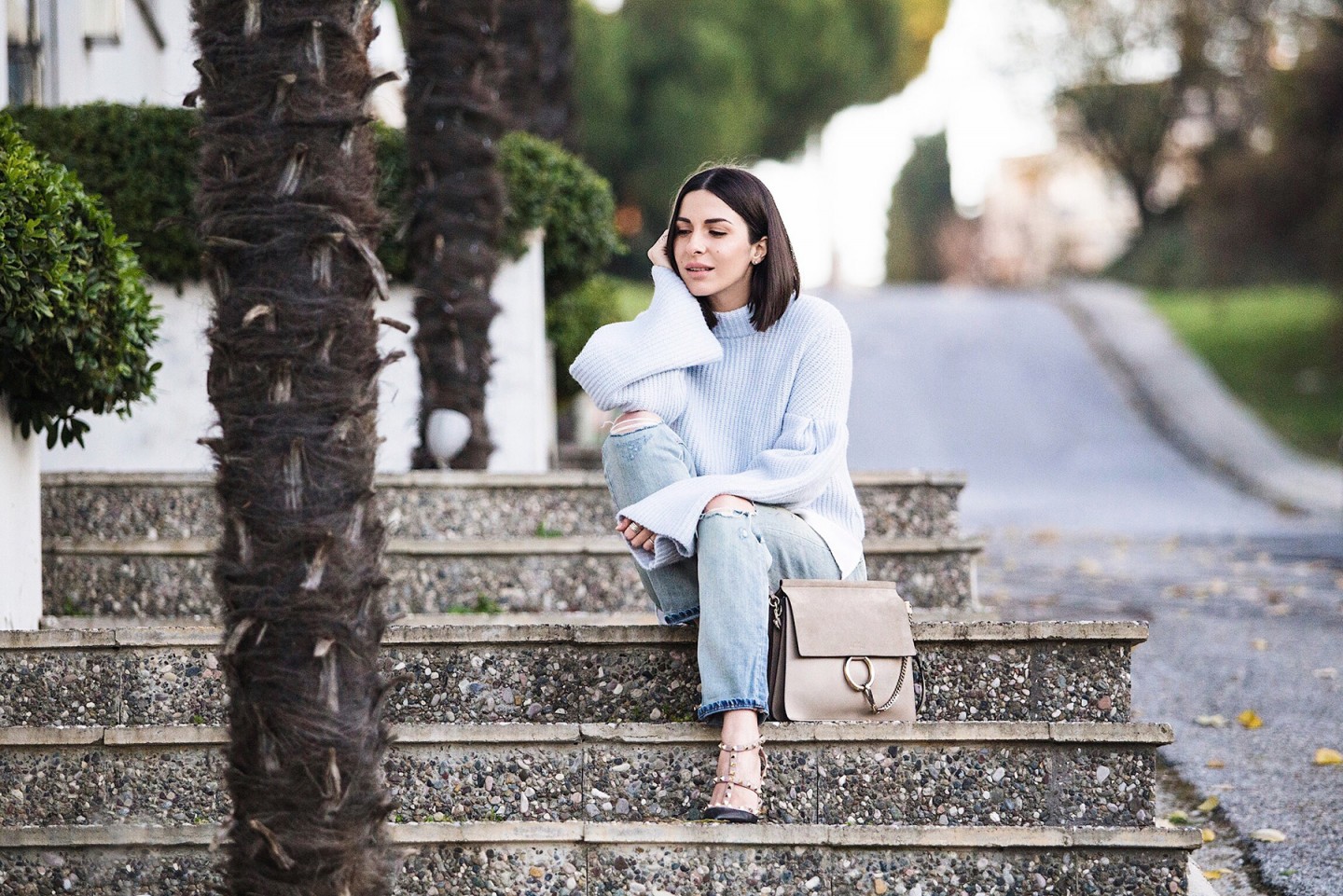 Lately I shared with you an outfit recap from my first blog anniversary, and wrote a few things about the benefits I gained through this one year. Today, I share with you what I learned from blogging. There will also be another post, "what I learned from blogging – pt 2" next week.
#1 It's hard work. First of all you need some guts! I couldn't emphasize enough on how much I love blogging, but let's not sugar coat anything here, blogging is hard work. It is hard, frustrating and requires a lot of discipline and time management. In most cases, when you blog, you are your own photographer, editor, content writer, marketer, stylist, makeup artist, manager, secretary, and the list goes on! There are days where you have writer's block or complete lack of inspiration yet you still have to give your best effort to make a post worth reading and most of all, worth sharing. But contrary to what most people think, blogging is not a simple repetition of pose – click – upload. It is hard, really hard and it takes time and a lot of work! And if anyone think it is as easy as this, please be my guest. I would be more than interested to see your own blog! 🙂
#2 Things change. From your style and opinions, to your friends and everything in between. Blogging pushes you to change in a way you don't even realize at the beginning. It feels like it forces you to open your eyes. You are on a constant unconscious search for beautiful things, landscapes, backgrounds, decorations and anything beautiful. But the changes don't stop there. You will have support from the most unexpected people and you won't have it from the people you would expect it the most. It's a great opportunity to declutter your friendly environment and see who is with you on this new beginning in your life and career. Having said that, I have not any expectation from my friends and family, but you know just by eye contact who is with you, who wants you to succeed and who wants you to stop and just fail. #truestory
#3 Consistency is the key. Your readers expect to see a blog post, let's say every Monday, Wednesday and Friday. If you start posting on random days, with weekly or monthly gaps between, your readers will lose interest and stop visiting your blog eventually. Sit down and think carefully of how many days per week you can produce a good post, and then follow a consistent schedule. Now I post on Mondays, Wednesdays and Fridays. When I began, I was posting once a week and there was even a month I didn't post anything. So I was not surprised when I saw I had 20 blog visits per day. But then you'll ask, what happens when there are days and weeks when you really can't go out for photos, or even write a small paragraph, or your work/family requires all your time? Well you should do the following:
#4 You got to plan ahead. Fashion is months ahead of the actual season and that lets people plan and buy ahead. And you should plan ahead too. Sometimes you may haven't any mood for writing or taking photos, or may be sick or traveling. As consistency is the key for a successful blog, you really don't want to be missing out posting on your blog. After being sick for almost two months this autumn, with my doctor prohibiting me to get out of home, I learned this the hard way. Now I try to have as many posts and outfit photos on my drafts as possible. Besides who wouldn't be excited to take an impromptu day-off and have coffee with friends? I know I would! 🙂
#5 Sometimes you need to take a break – Have you heard about the term blogger burnout? When you're out of ideas, inspiration, sick of social media and generally feel like quiting. If you feel burnt out with anything, you should take a break. How? You will ask. That's when having draft posts will come in handy.
#6 Stop holding back. I only created a Facebook fan page like a month ago. I was holding back for ridiculous reasons, like I did years ago before creating my blog. When you think of what your colleagues might think, when you postpone your photo shoots for any excuse you can imagine, when you don't do a Facebook page afraid of what others might think, you are just holding back and that's the biggest mistake you can do with blogging. And holing back is fear, fear of others' opinions and fear of failure. Get rid of this, believe in yourself, and do what you got to do! More work, less talk – just do stuff and learn from your failures.
#7 Network, network, network. Make friends! Developing real relationships in the blogging community is one of the best ways to improve your blog. No one succeeds alone and it is nice to have a circle of friends to exchange ideas and focus together on the same goal. Personally I feel really grateful to have made so many friends though this year like Tori, Martina, Yasmin, Aurelie, Rosa Mari, Julia, Tatjana, Miki, Katharina and the list goes on! 🙂 And I never lose a chance of introducing new friends to each other. We brainstorm and help each other every day! Look how inspiring is this instagram post of Chriselle Lim below:
These are the most important things I learned from this one year (and one month) of blogging. There will also be a part 2 next week! I hope you found this post helpful and I would love to read your thoughts on blogging and what you have learned so far.
Is there anything you learned the hard way, or something that really surprised you? What changes have you seen in your life? Please share it with us in the comments section below.
Thank you so much for taking time to read this post. If you wish to learn something or for me to write on a specific topic let me know. I would love to be inspired by your questions and inform you or help you out!
Have a great rest of the week!
xoxo
Stella
I was wearing:
Zara jeans (similar)
Photos by: Anestis iliadis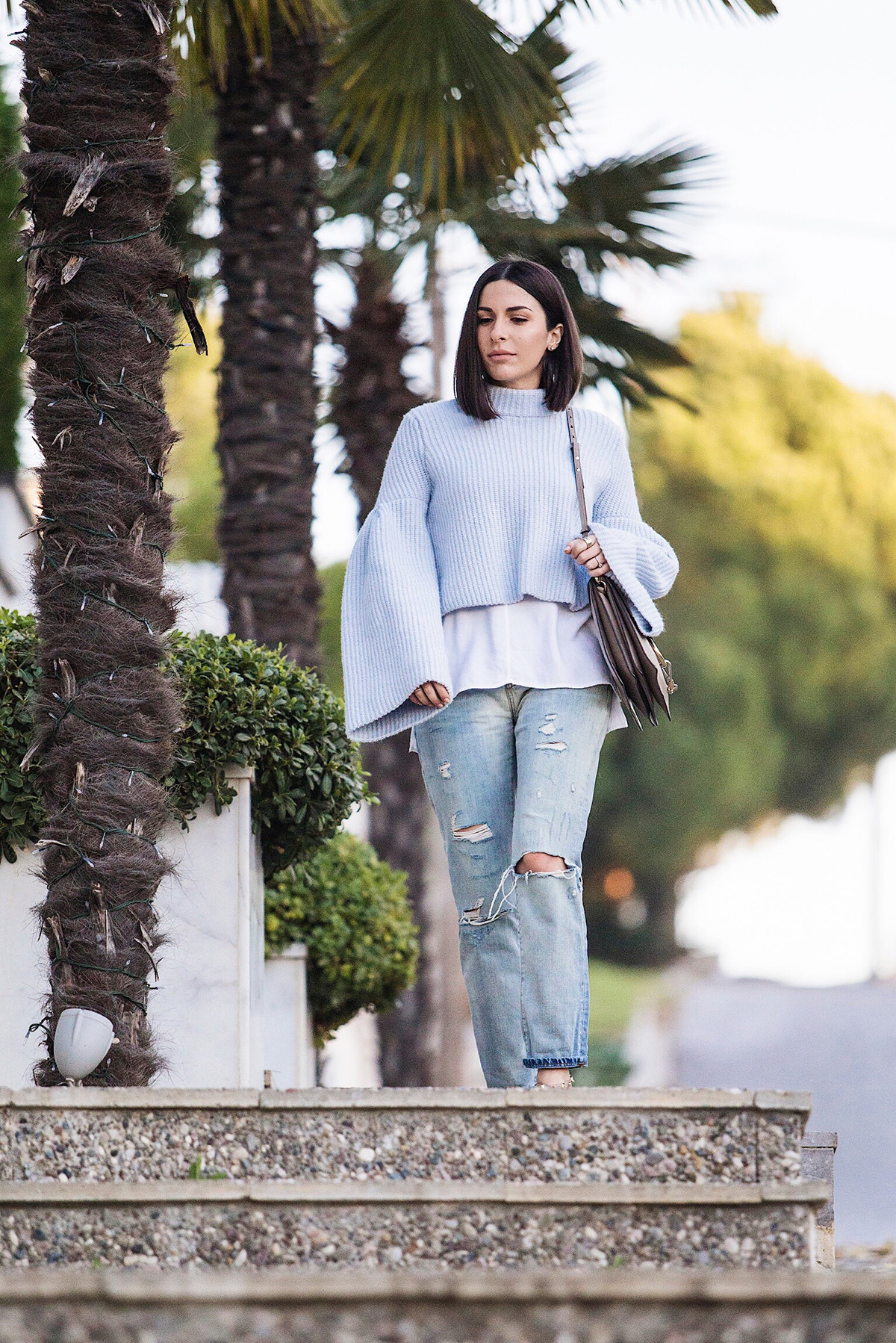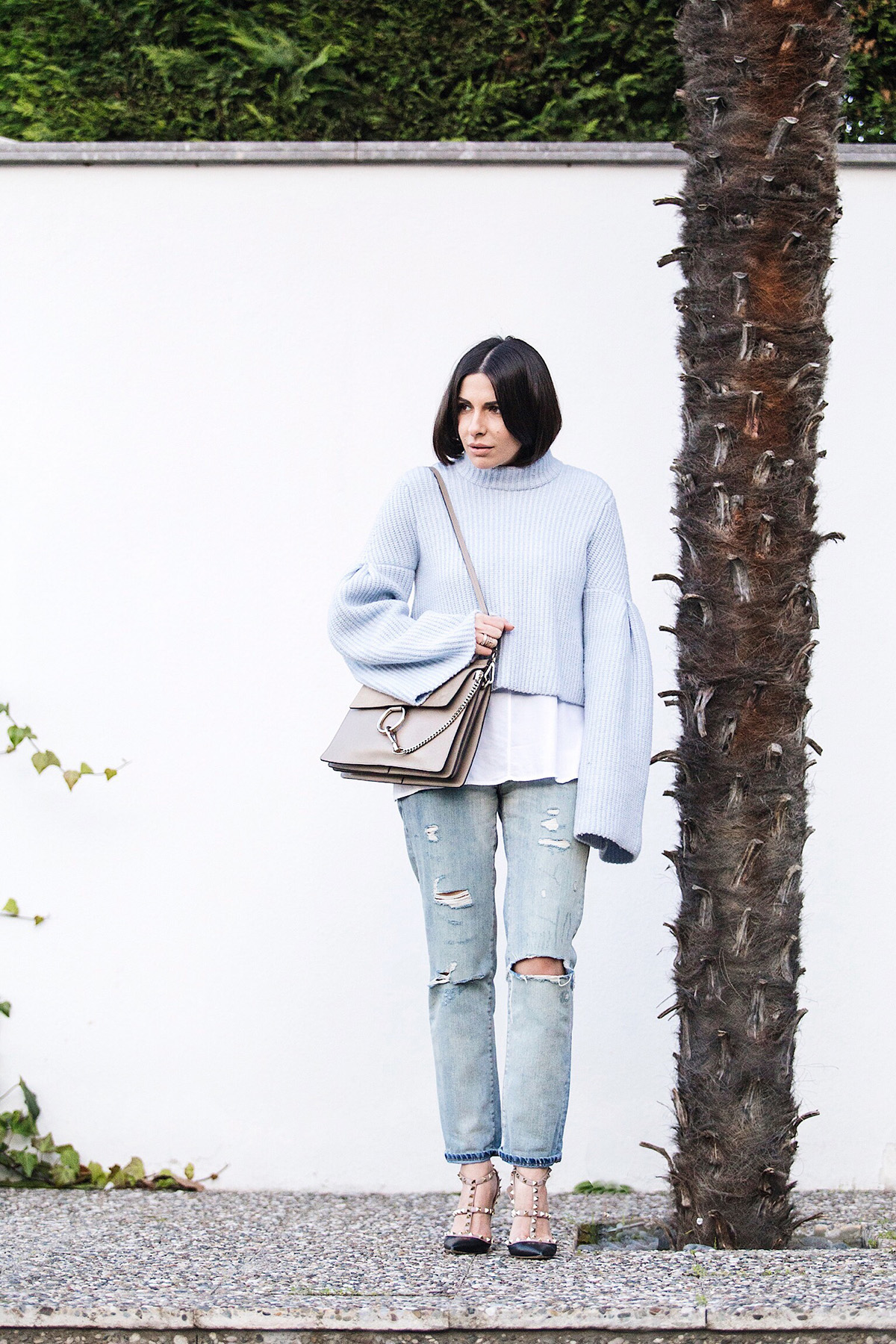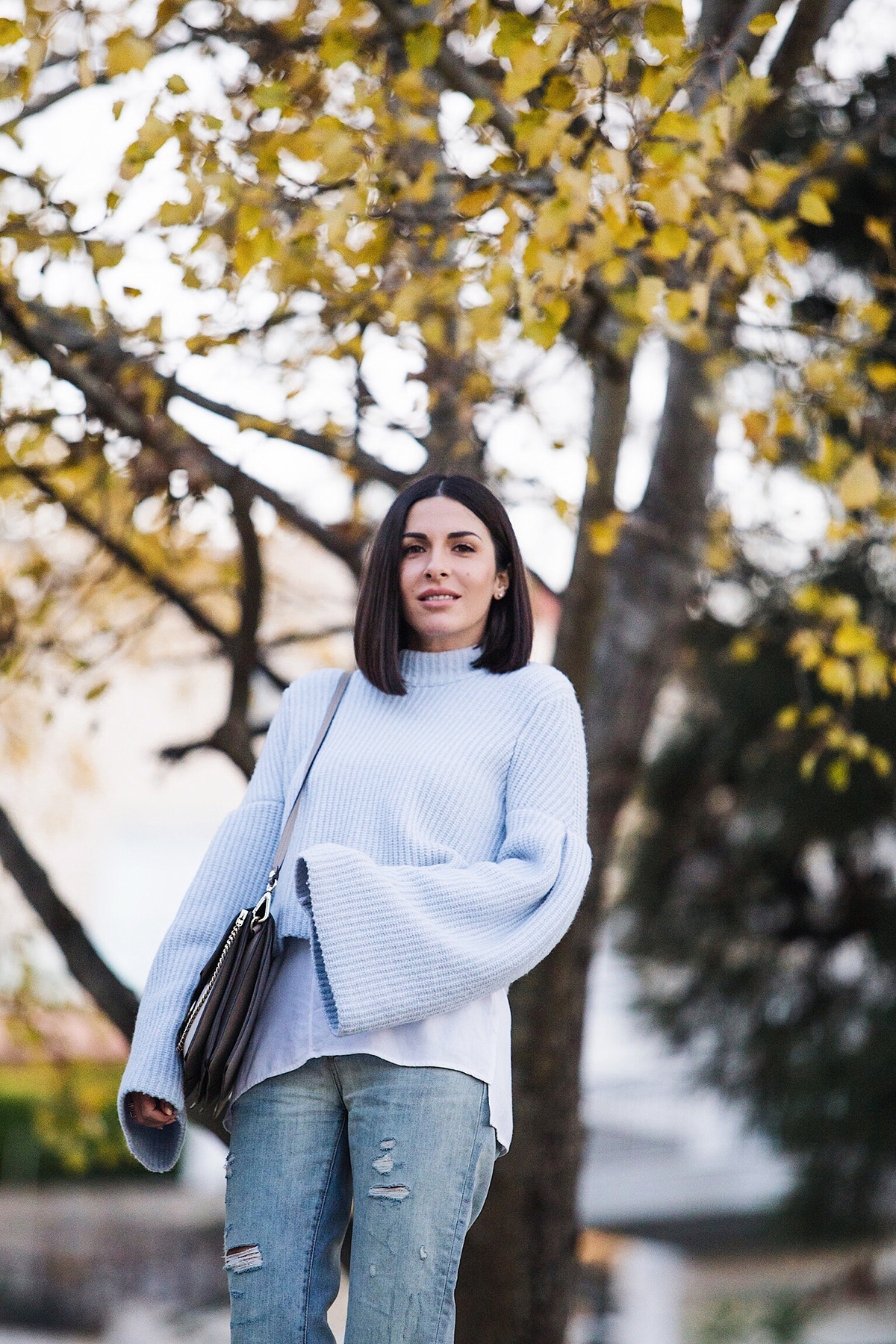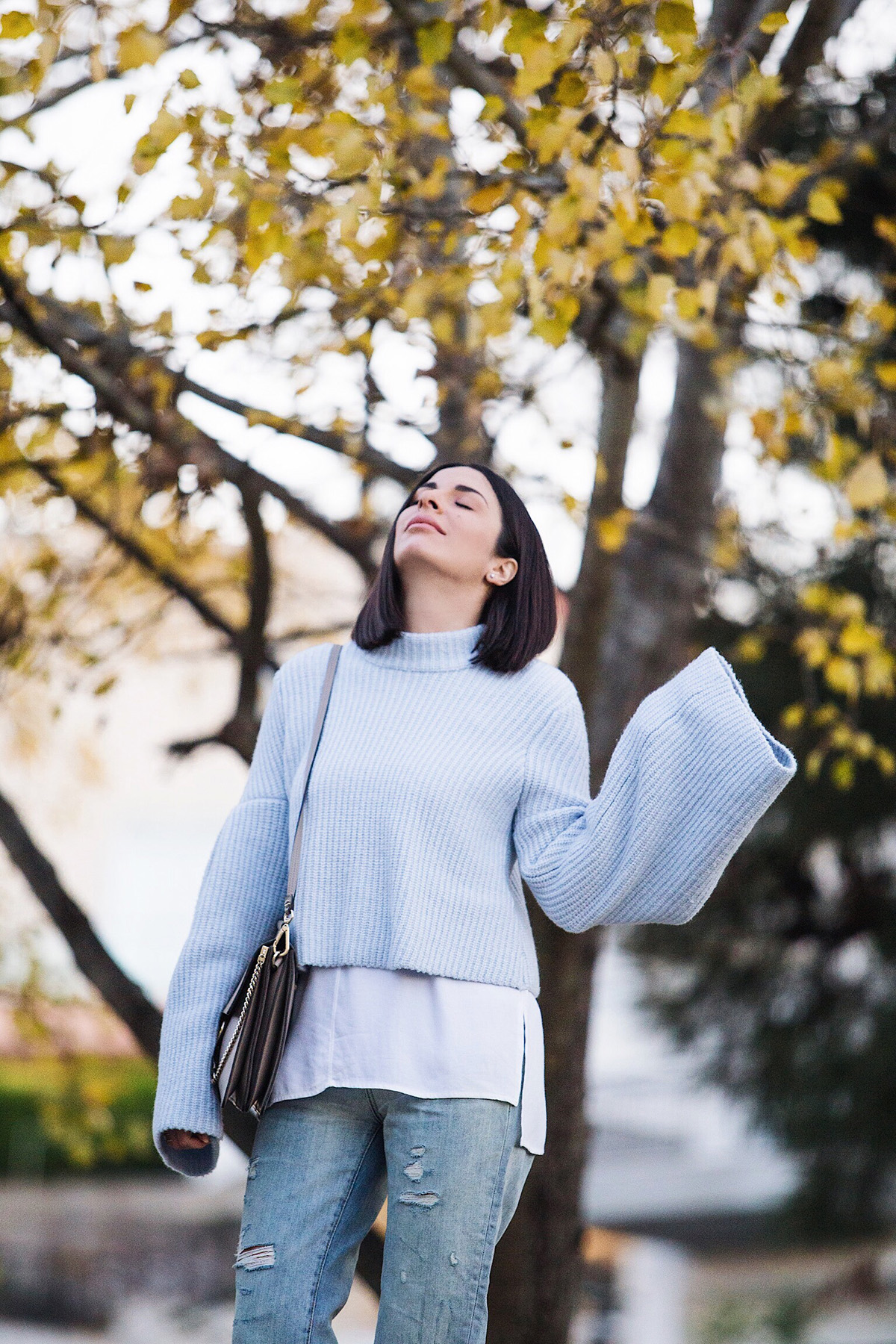 SHOP THE POST: