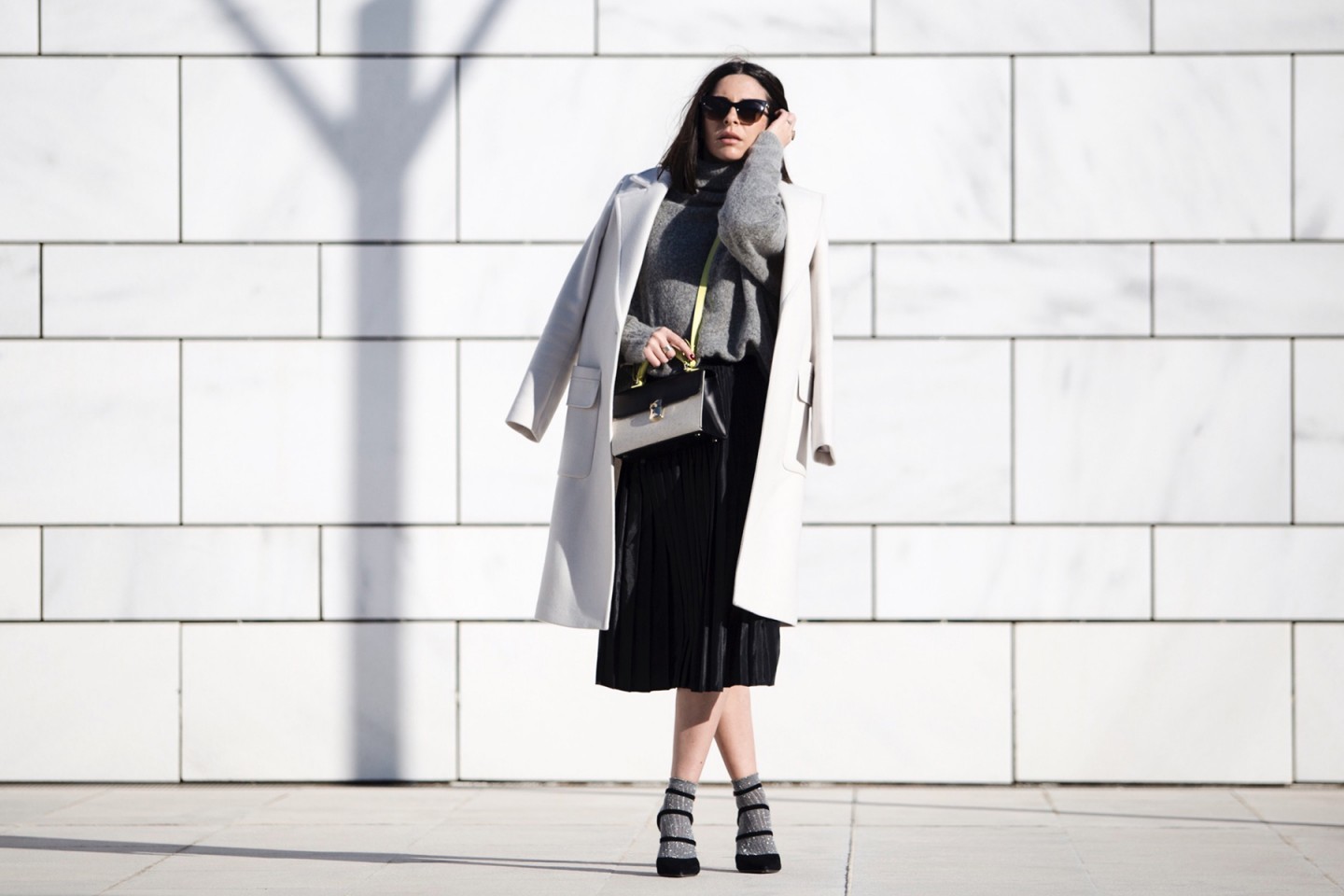 Last week I wrote about what I learned from blogging, so here is part two! If you missed the previous post, you can read it here, and there is also my first year outfit recap here.
#8 Building a strong following – social media is incredibly important. This is your greatest asset as a blogger and it's the first thing that companies are looking at. Your numbers. Make sure to know your audience and how they interact with you, answer their questions and be approachable. For me, Instagram, Facebook and Polyvore seem to work the best, but for you it maybe something else. Trying to be 100% active on all social media at the same time definitely won't help. The number one rule of marketing is to focus first on an already existing audience, and then try to attract new ones.
#9 You have to do only the things you do best – Let's say you are an excellent writer and stylist but you lack a lot in photography skills. You'd better leave your tripod at home, and leave this work to a professional photographer, who will not only do it much better than you, but he/she would save you much precious time and energy, for you to focus on something you do really well. It can be something else you are not too good at or don't have passion doing it. Eventually, you will have to create a team. So think about how you would want this dream team to be and what tasks you will do for yourself and which ones you need to assign to others.
#10 Use a reliable hosting and your own domain name – Instead of uploading your blog in a domain name like www.yourblog.blogspot.com you can and must have your own domain like www.yourblog.com. If you had a storefront, would you like another brand to be mentioned on it? I don't think so. Same goes for your blog name and domain name. Plus, you should know it's a big and painful procedure to migrate from blogpost or wordpress to your own domain name. Thankfully I made the right decision on this from the beginning.
#11 Content is king – Creating content just for the sake of content just won't cut it any more. It may have worked for a few bloggers who made it big just by posting a few outfit shots, but that was years ago. The fashion blogging vertical has been over-saturated for years and getting noticed today is a lot harder than it was six or seven years ago. You have to provide something your readers really need, and adds value in their life! You can add value to your readers' life by solving a problem they have, by inspiring, teaching them something or entertaining them, not only from your blog but from your social media too! Posting your avocado toasts and what you had for dinner just won't cut it any more.
#12 Stop complaining – Juggling a business, blog, and a busy life can be tough. It was your choice in the first place so stop complaining about it, or stop what makes you complain at the first place. You are not going to be the next top blogger over the first moths (and maybe years), nor you are going to have 100K followers on instagram. Rome wasn't built in a day and overnight success is just not worthy. Having said that, I know it is hard from aspect of time management and so many other things, but complaining will attract more reasons to complain about in your life. Period.
#13 Don't compare yourself to others – Comparison is the thief of joy, confidence and productivity! I am guilty too. Comparing yourself to others is the worst thing you can do to yourself for so many reasons. Most of the times we tend to judge ourselves so hard, in a point that feels like self-punishment. Why do we do that? Would you treat that way your best friend? Or anyone else? Probably not. Would you let anyone else comparing you to other people? I bet you wouldn't! So stop comparing yourself to others and stop comparing your beginning to someone else's peak! Instead, try to observe your rapid improvement comparing your last year's posts and ideas, your style improvement, your writing improvement, and think of how many things you've learned. Love and encourage yourself, believe in yourself and stop comparing.
#14 Quality vs Quantity – Focus more on marketing your content than on creating it. What I mean is you should rather prefer having two or three GREAT posts per week (one is really not enough), than five mediocre posts. Don't mess with your brand and always remember that the quality is very important both on your blog and social media channels. Post, and then promote, promote, promote.
This is what I learned from blogging this one year (and one month). There is also part 1 here! I hope you found this post helpful and I would love to read your thoughts on blogging and what you have learned so far.
Is there anything you learned the hard way, or something that really surprised you? What changes have you seen in your life? Please share it with us in the comments section below.
Thank you so much for taking time to read this post. If you wish to learn something or for me to write on a specific topic let me know. I would love to be inspired by your questions and inform you or help you out!
Wishing you Merry Christmas to you and your families! With lots of love, peak of health, happiness and prosperity!
Much love,
Stella
I was wearing:
Massimo Dutti coat (similar)
Vintage skirt (similar here and here)
Balenciaga bag (no longer available, similar here)
Miss Sixty pumps (similar here on sale!)
Chanel sunglasses
Photos by: Anestis Iliadis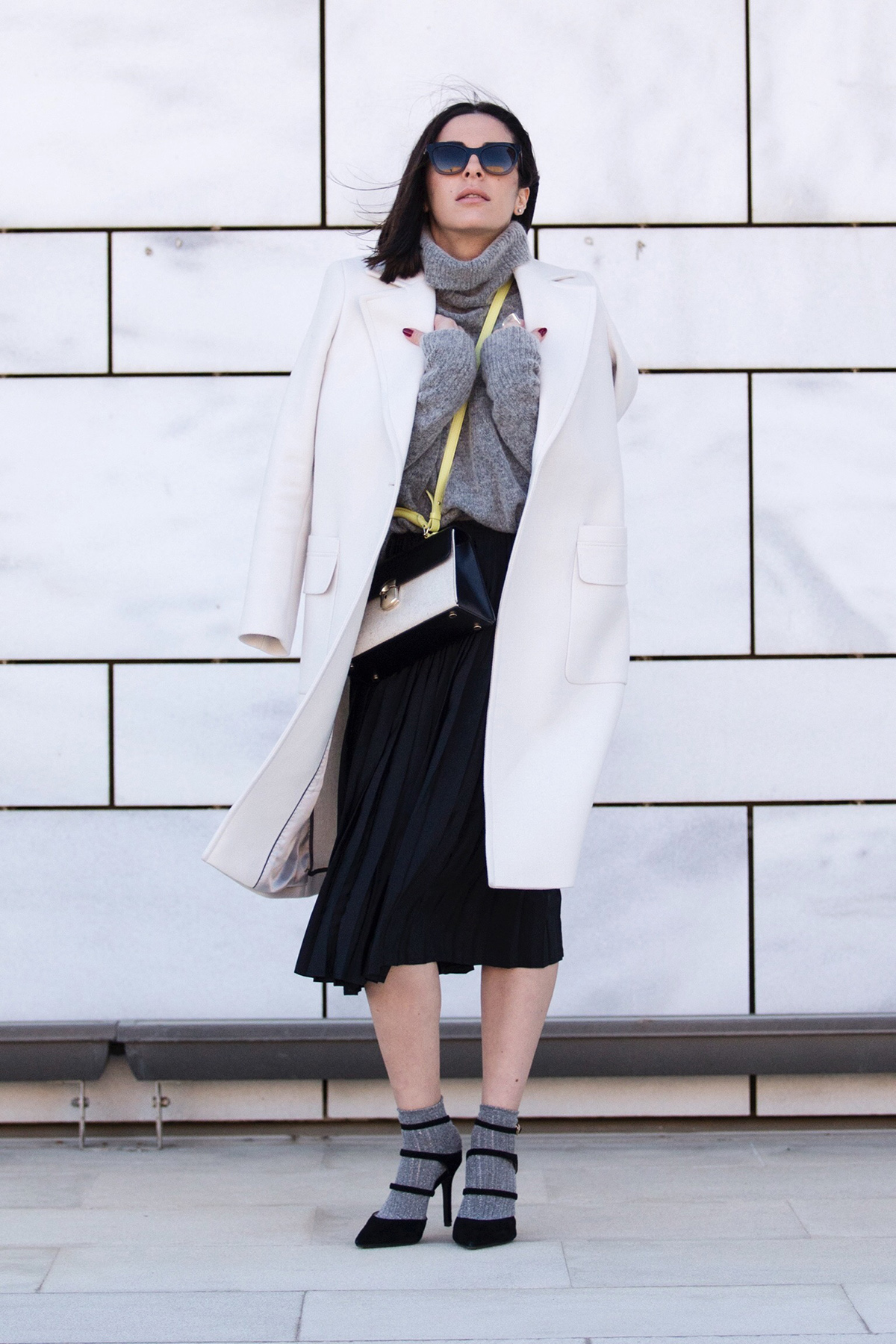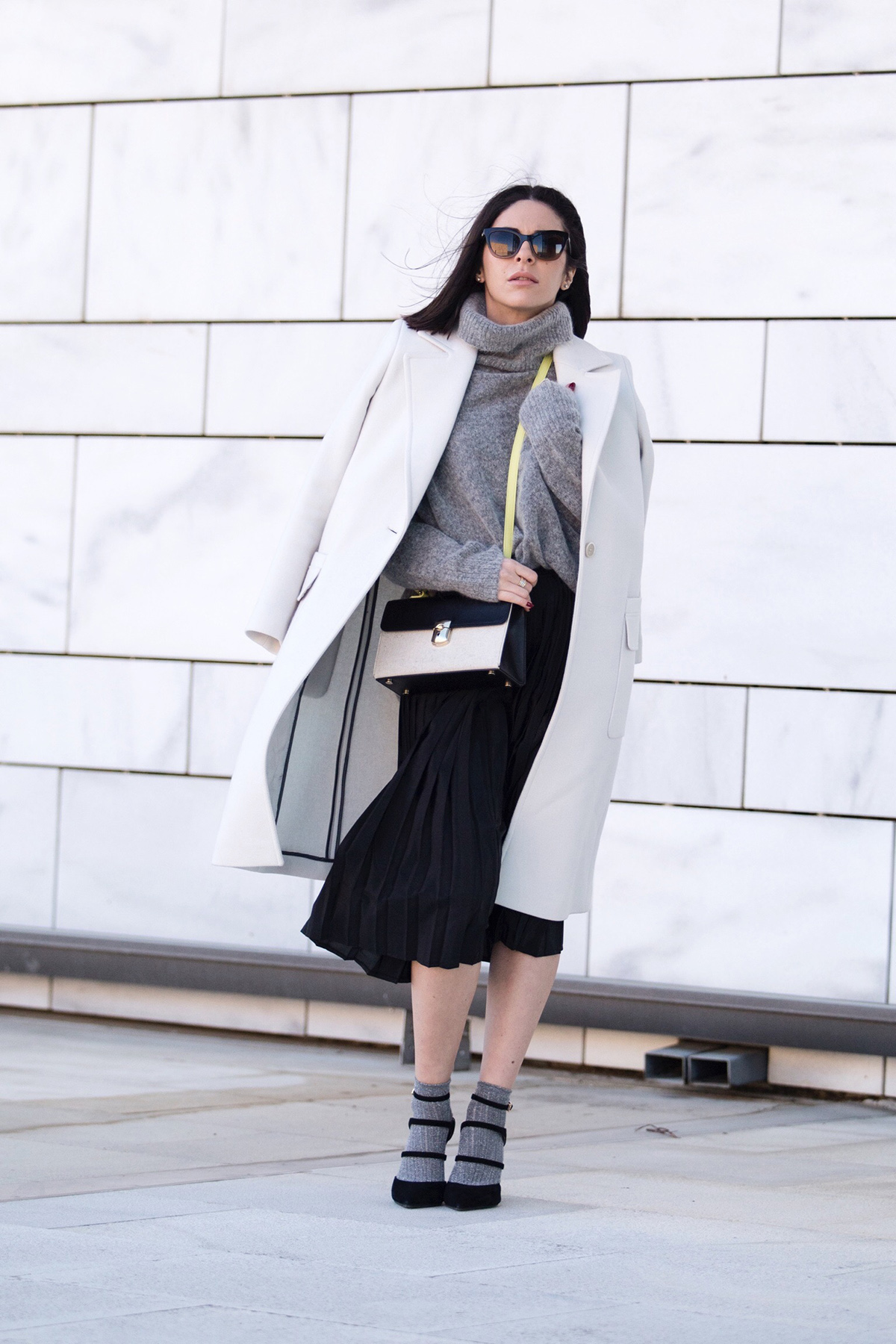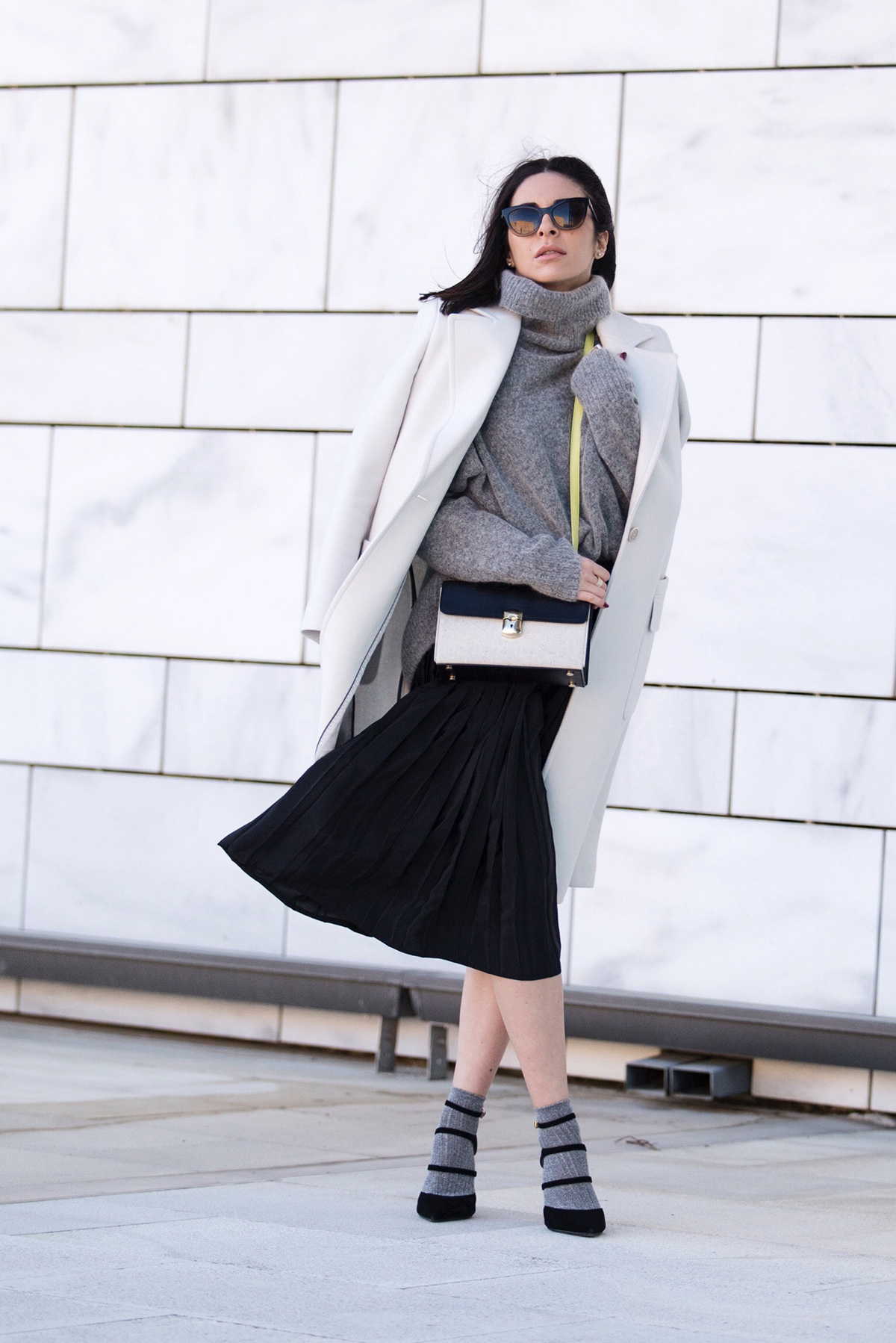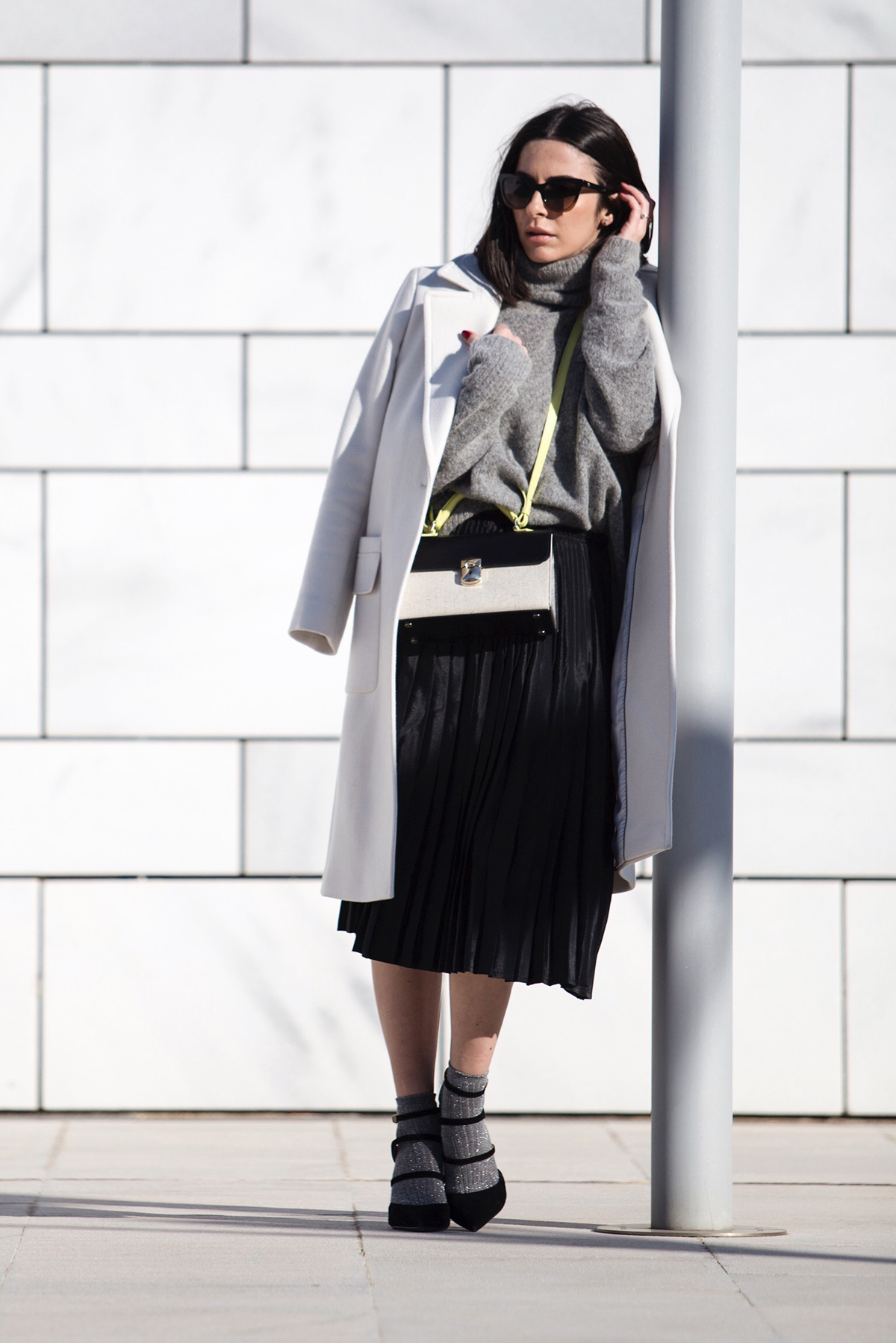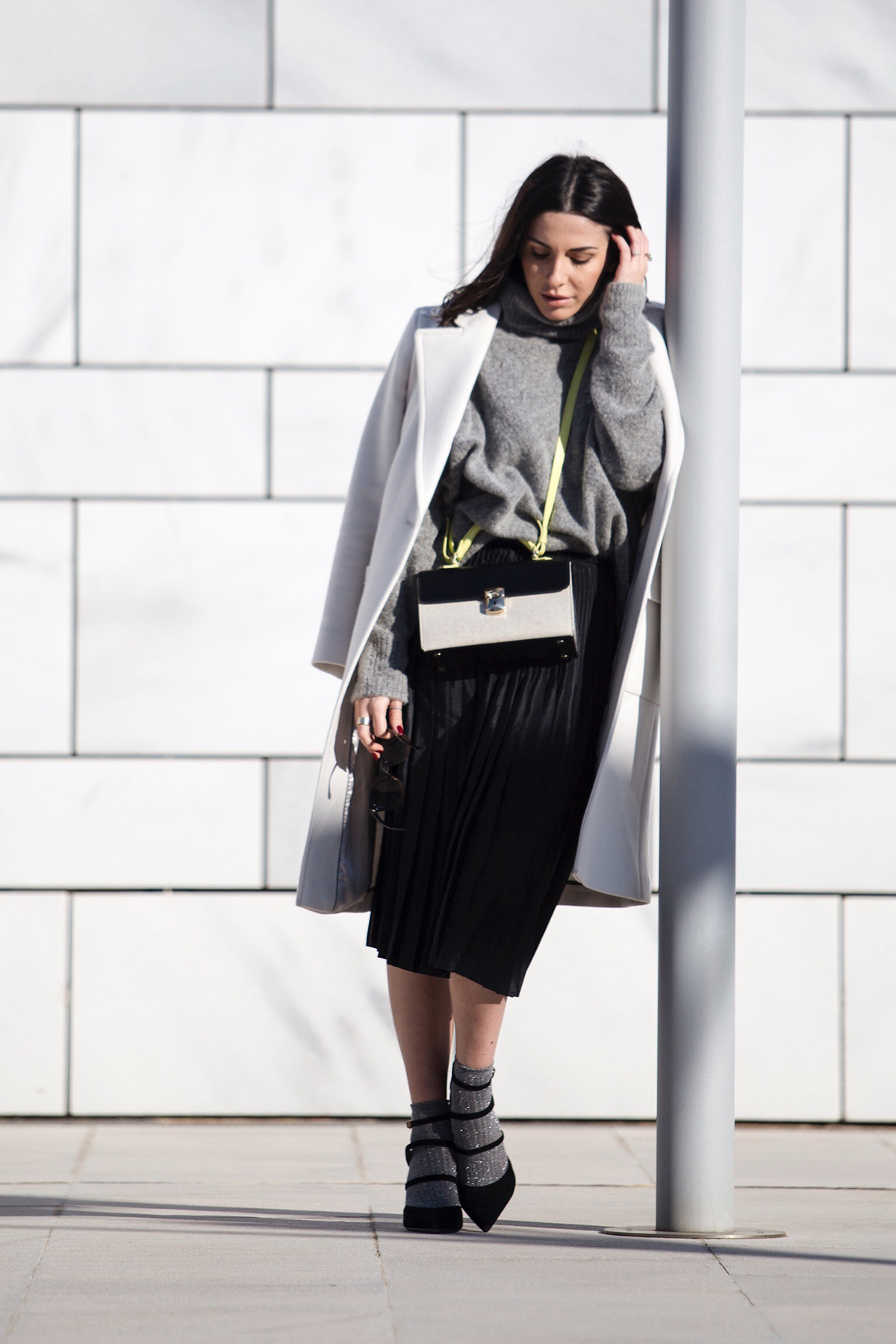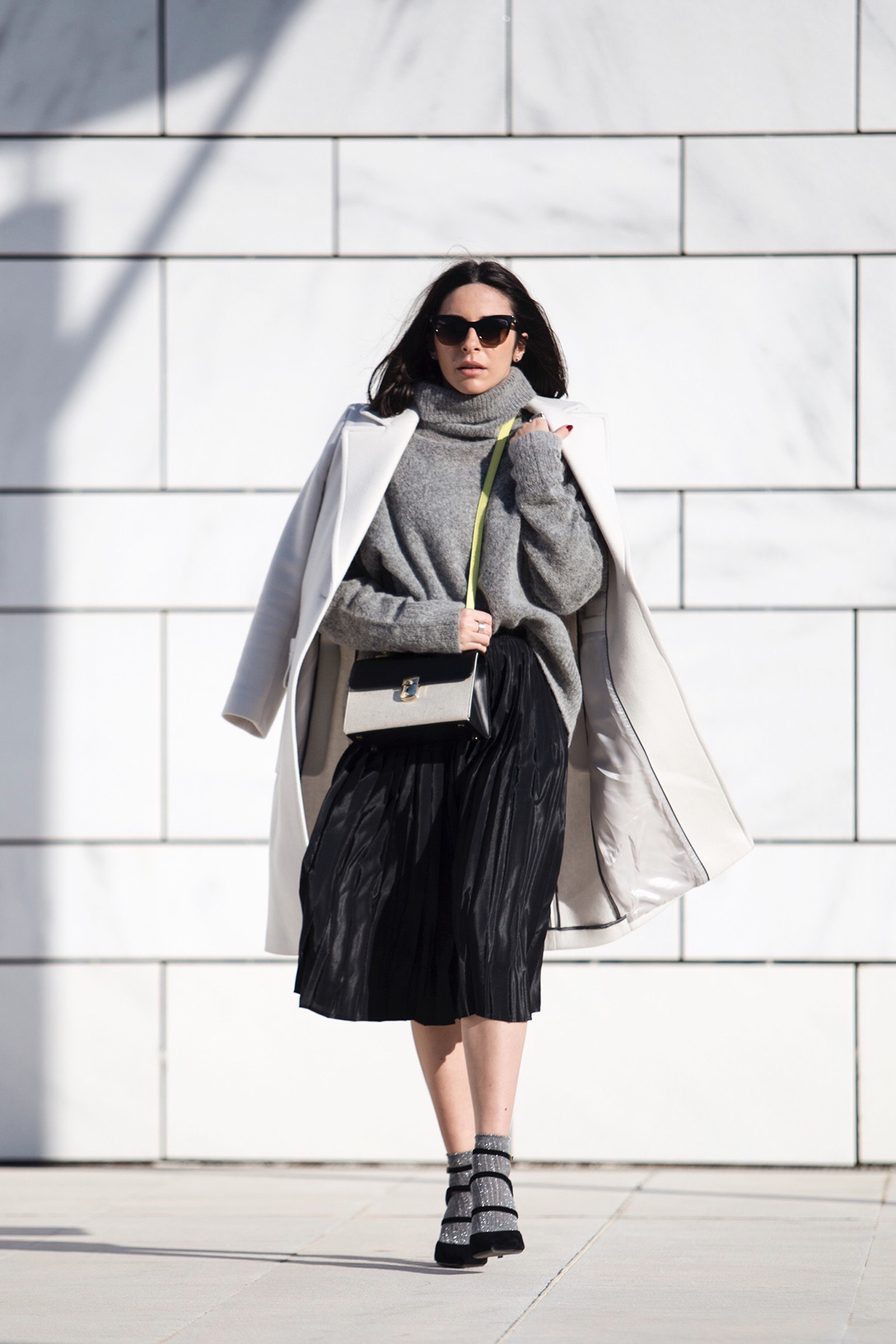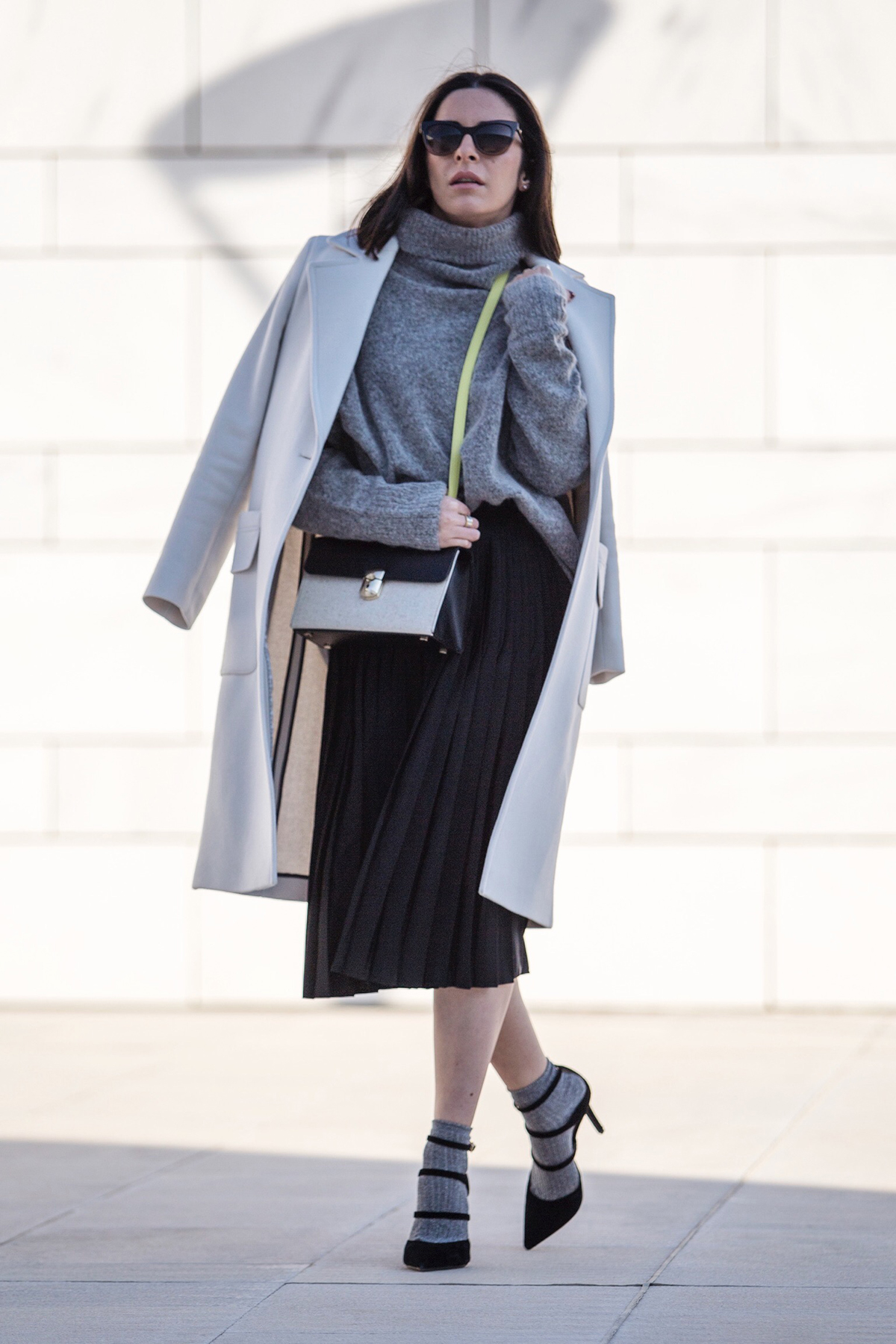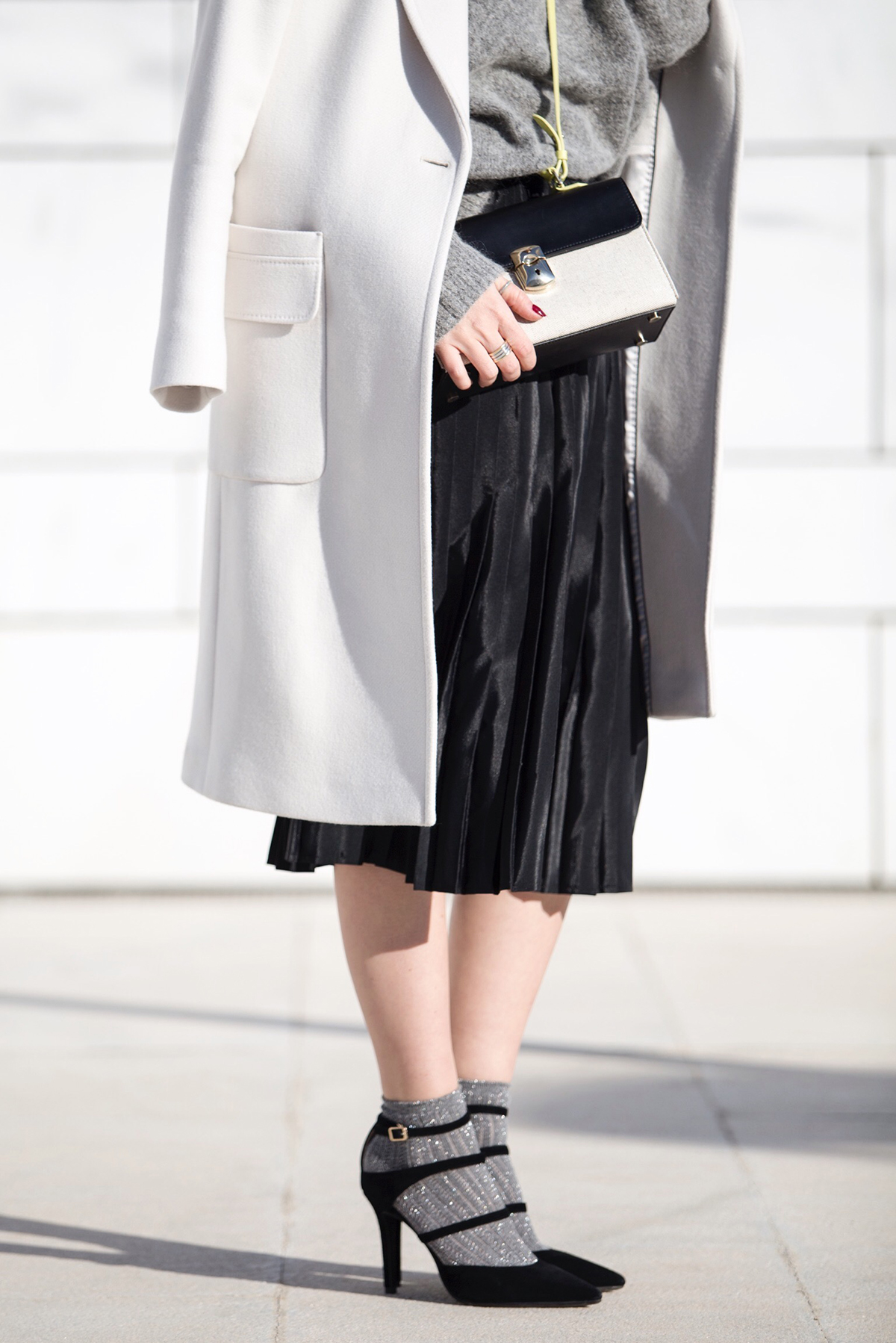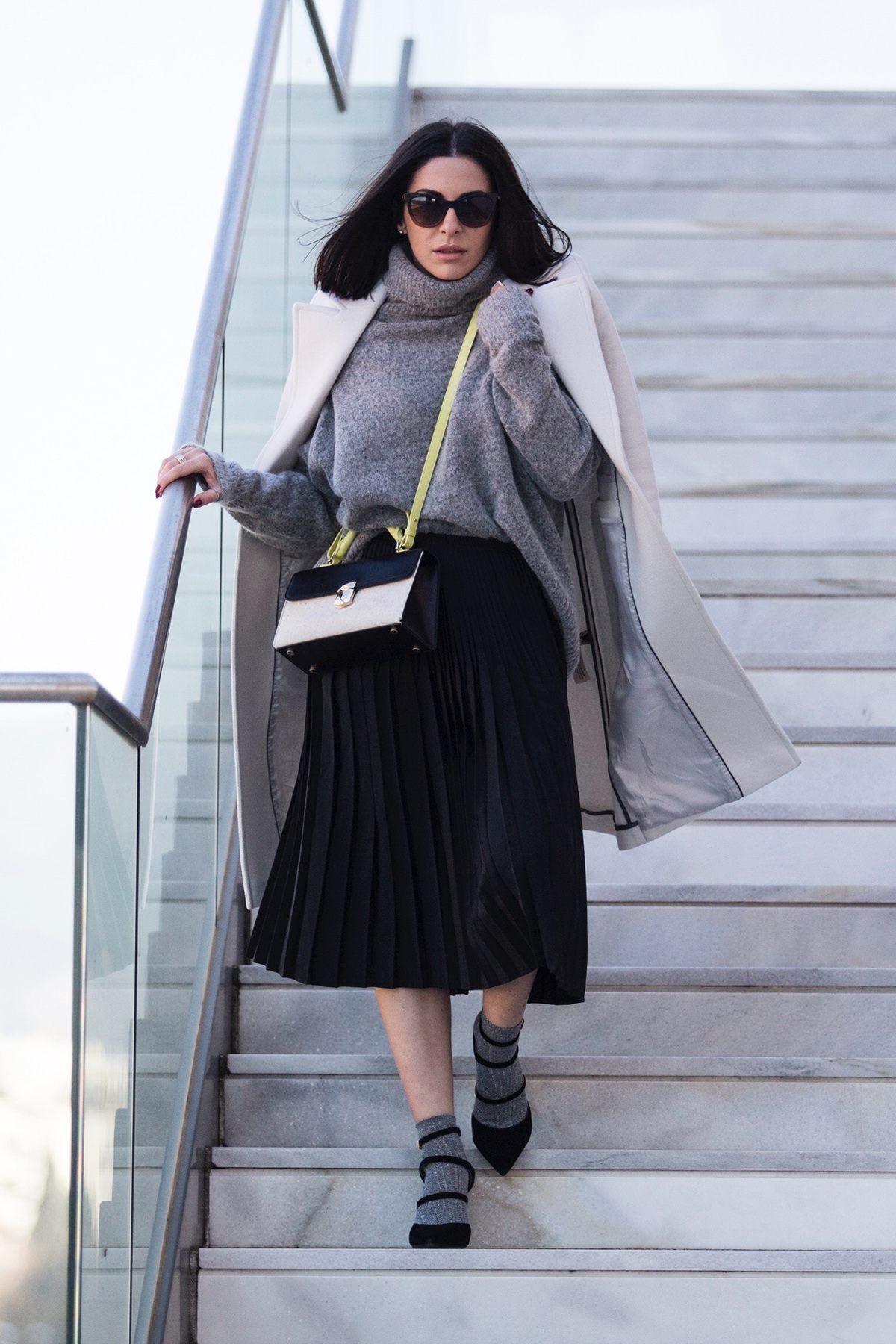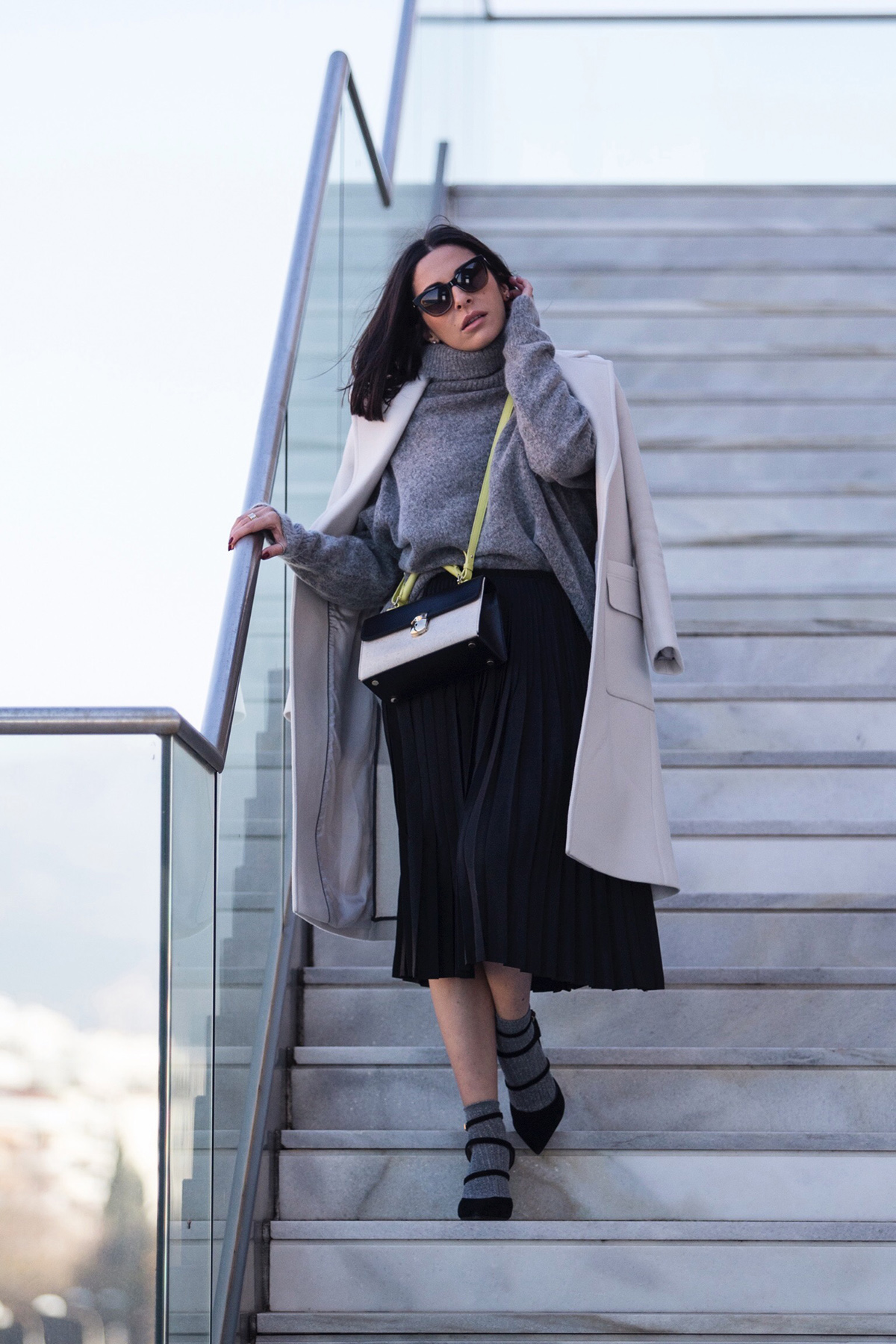 SHOP THE POST: