Happy Monday loves! Long time no weekly update, so here's a new one. It's actually my first weekly update since I gave birth to Dimitri-Maxime and I am wondering if I should change this column to "monthly update". Anyway…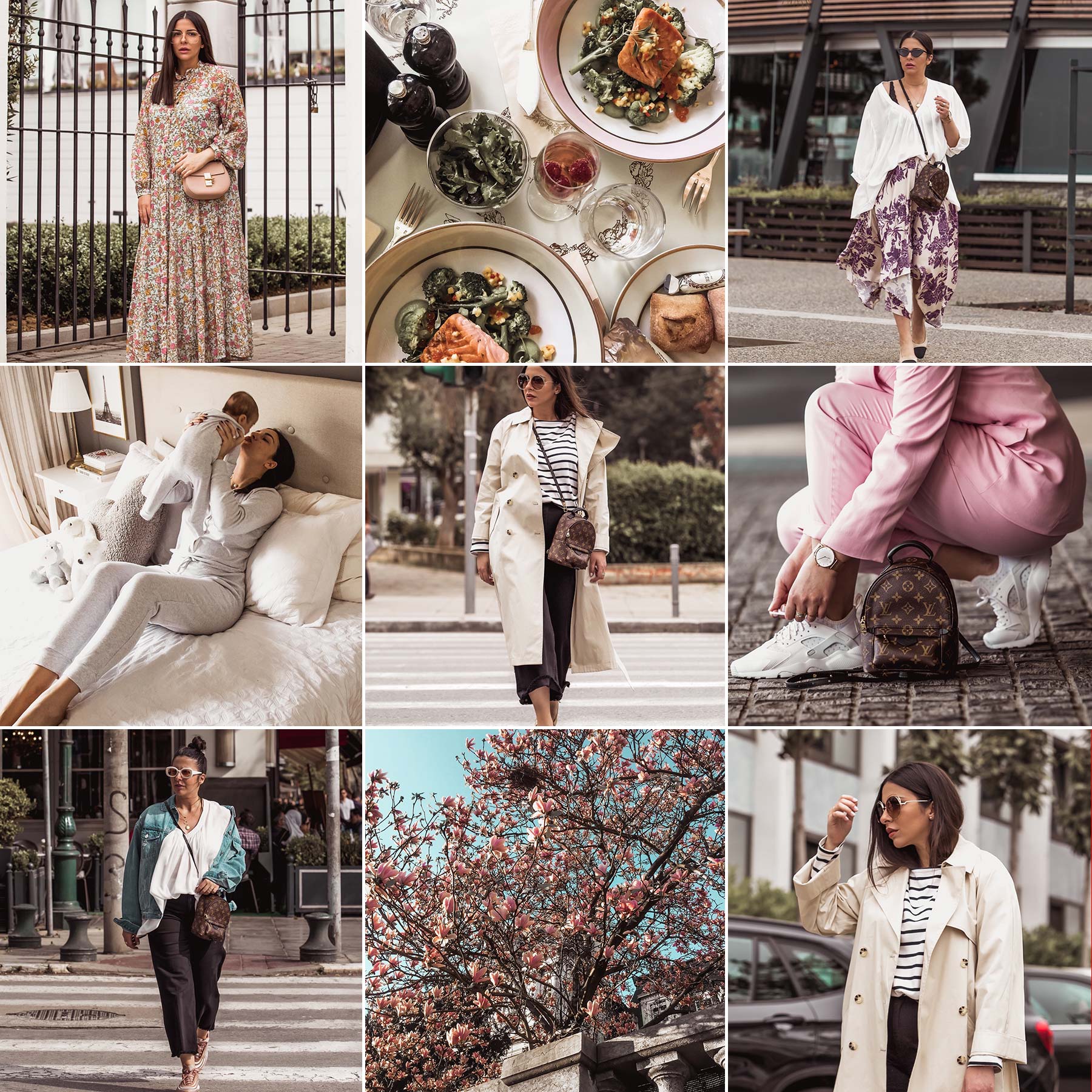 The past weeks have been the happiest of my life. Our daily life evolves mostly around the baby and we spend our time bonding as a family, taking care of Dimitri-Maxime and getting to know him. Every day he is doing something new and I just want to be next to him every second. I love being a mom and I feel so thankful for the arrival of our newborn son. He has brought so much joy and happiness in our lives.
I think it's safe to say now that after 2,5 months, we have established a baby routine that works, and leaves us some much needed time for ourselves. I am quite satisfied with that, as in the beginning I felt like I would never be able to do all these things in 24 hours and still have time to sleep and just be with Anestis. But as everything new, it just needs time.
I still do all these things that I did before being a mom, and lately I am slowly getting back to work, blogging, and to my pre-pregnancy body. I have so many things to write and tell you that I don't know where to start! From bringing baby home to how I am getting back in shape and everything in between. Feel free to let me know about any articles you wish to see here on the blog, baby or fashion related, and I will make sure to include them in my upcoming posts.
One thing I can tell you know, especially to my friends & readers who are pregnant, is that being a new mom is not as scary and exhausting as they say it is. While I was pregnant, I read so many negative articles, and received too much unsolicited 'advice' that started with "wait until…", that at some point I thought "Oh my God, what have I done"? This is completely nonsense. I found out that how one handles being a (new) mom, depends on the person's general attitude towards everything in life. So stay positive, and be sure you will still have the time and energy for the things you enjoy doing. 🙂
Plans
I am counting down to go back home in Paris. As many of you know I gave birth at my hometown in Greece, so we had to wait for a few weeks for me to recover and the baby to be ready to travel, and now it's time. I have missed so many things there; the beauty of the city, my friends, running by Seine river, the food, the fashion events, taking photos, visiting the parks and reading a book quietly with my coffee, the flea markets, speaking French like Joey Tribbiani… #homeiswheretheheartis don't you agree?
Things I'm Grateful For
I am so grateful for celebrating my first Mother's Day yesterday. We had such a beautiful day the three of us! Sometimes I look at my son and I can't believe he is mine. I can't believe that my body was capable of this miracle!
What about you? Let me know how you spent the last week in the comments below. What inspires you stay positive in your daily life? I look forward to reading your thoughts in the comments!
Weekly Favorites
Your Top 3 On Instagram
Top 3

Top 2

Top 1