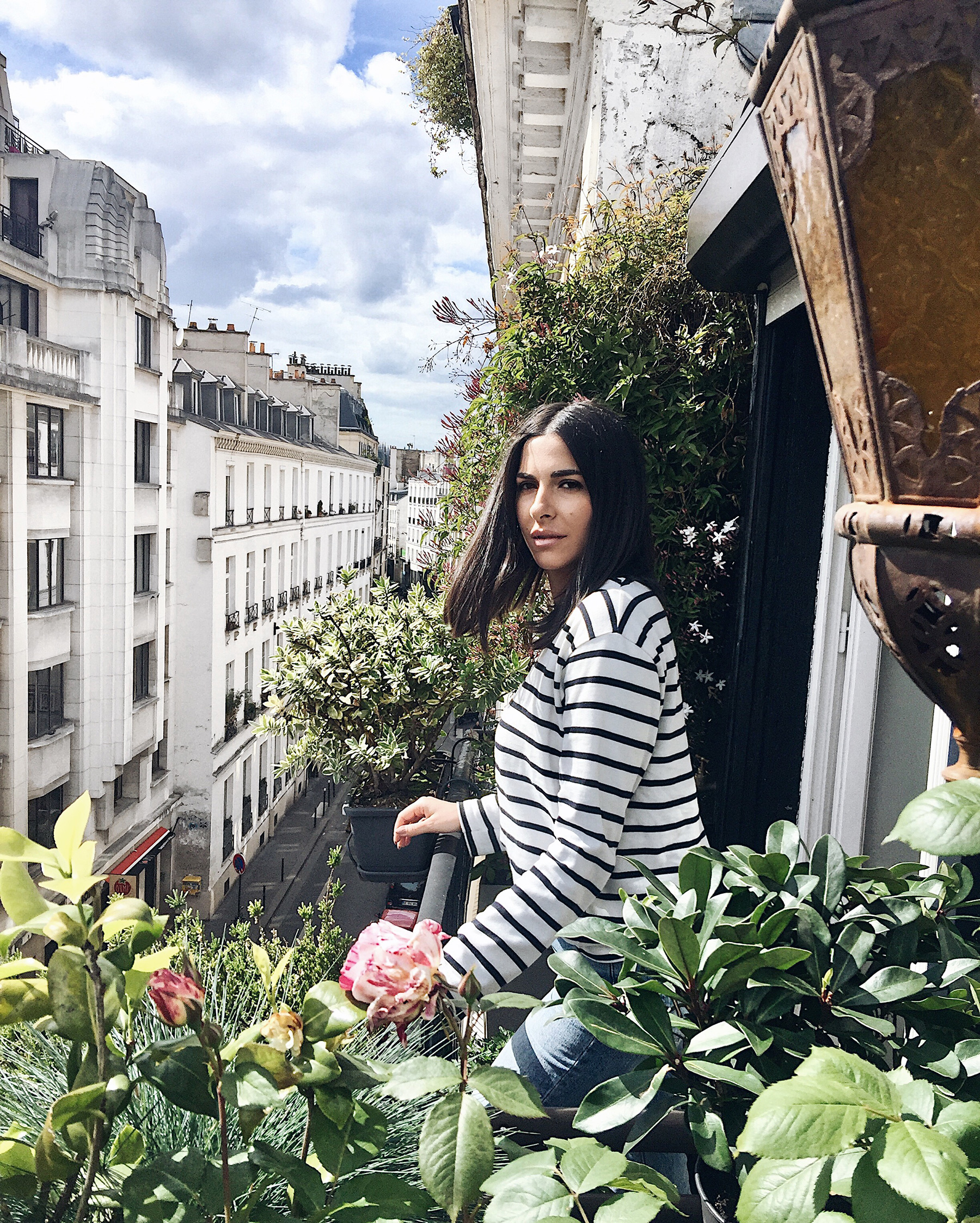 Do you often find yourself waking up grumpy, frustrated or expecting the worst? Like no matter how hard you try, you can't put a smile on your face in the morning? Maybe you hoped for a better day yesterday, but now that you woke up, you're not overly optimistic about it. You even believe that there's no such thing like waking up in a positive mindset.
Maybe you had a bad nightmare, or anticipate an undesirable event at work, or you just don't know how to manage all these tasks and errands you have to finish, or you have no desire to deal with your reality. Well you're not the only one. Many people wake up like this, every day. I did too. And I wasn't even aware of it.
It's life!
But it's also a matter of perspective. And hopefully, these six to wake up happier, will enable you to shift your focus.
So How To Wake Up Happier?
#1 Wake up early
Mornings. Oh how they can be so perfect! I always found these early hours so pleasant and relaxing. Go to bed on time, pull the shades, stop snoozing, do whatever you have to do in order to wake up early! There is such a pleasant energy during these early morning hours, perfect to enjoy peace before starting your day. When we wake up with "just" enough time to get ready for work, we simply wake up to another work day. While soaking yourself with the peace and quietude of the morning will affect your entire day, making you more focused, alive, happy, kind and peaceful. And you finally can have that extra time you always wanted. Time alone to think, to write, to do something you love.
#2 Meditate
You have probably already heard about all the scientific benefits of how incredibly effective is meditation to our physical and emotional well-being. For me, morning is the best time to meditate, as it sets the stage for an awesome day. When you meditate early in the morning, you can handle whatever the day brings. Can't find parking? A rude co-worker? Not a problem. Also morning meditation quiets mind chatter, improves concentration and enhances your awareness.
#3 Have a good breakfast
A healthy breakfast gives you the energy you need to get things done and helps you focus at work or at school. You need a healthy, protein powered breakfast to avoid the blood sugar roller coaster an all-carb meal triggers, which leaves you feeling tired and cranky. You can make and eat a healthy, fatigue-beating breakfast in five minutes! My go-to is scrambled eggs and fresh fruit, or a porridge with nuts, seeds, tahini, honey, dried fruit and cinnamon. Which breakfast makes you wake up happier?
#4 Exercise
A 30-minute jog before breakfast or an hour of pilates early in the morning, will pick you up without tiring you out. Exercise seems to boost levels of energizing brain chemicals like dopamine, norepinephrine and serotonin. I like to mix my exercise routine with various types of exercise. I do jogging, pilates, yoga, trx and sometimes crossfit and aerobic classes, so neither my mind or body gets bored, plus I always look forward to my next workout cause variety it's more exciting. When you exercise regularly, you look and feel energized. You radiate passion, vitality and energy!
#5 Have an attitude of gratitude
Gratitude is one of the most empowering feelings. Try to start your day with this feeling in your heart. Even at the toughest situations, there is always something to feel grateful for. If you like writing like I do, you can write down 10 things that you feel grateful for this day or generally, first thing in the morning. You can also write down your daily tasks and then close your eyes, imagine them all done and feel thankful for finishing all your daily tasks with the best possible outcome! That not only helps me to wake up happier, but to expect the best during my day. Or you can feel grateful for everything you touch until you get ready to go to work. If you are experiencing lack of money, feel thankful that you have a roof above your head and something to eat, and if you are sick, feel grateful for being alive another day. What? "Big deal", you say? Waking up is a gift! If you never tried this, start right away and see how magically it will affect your life! Each day is a beautiful gift. Be grateful.
(This book has amazing daily practices for gratitude, I highly recommend it! If you read it and do the daily practices, please let me know how they worked for you!)
#6 Give
Give. It may be a hug, a smile, a bouquet of flowers, a good morning phone call to a friend, your place in the grocery line to someone behind you, a positive thought, a compliment, just give something with all your heart and make someone's day special.
There are many times life can be overwhelming and all these may sound to you as a nice theory. But the sure thing is that when you begin your day with a negative mindset, you will not allow the day to unfold.
What about you? How do you start your day? What makes you wake up happier? Is there anything else you'd like to add to this list? Please don't be shy and share it with us in the comments below!
PS: This post is dedicated to my friends Christophe & Philippe. Thank you from my heart for everything you've done for me, for making me feel more than welcome to Paris, to your home and to your heart. ♥️