As you probably know by now, I am a huge fan of skirts, especially of pleated ones (exhibit A, B, C, D, E). I even prefer skirts over dresses, as you can style them in more ways by choosing different tops. But lately I have been crushing on this tulle skirt, so let me take a minute here to tell you why.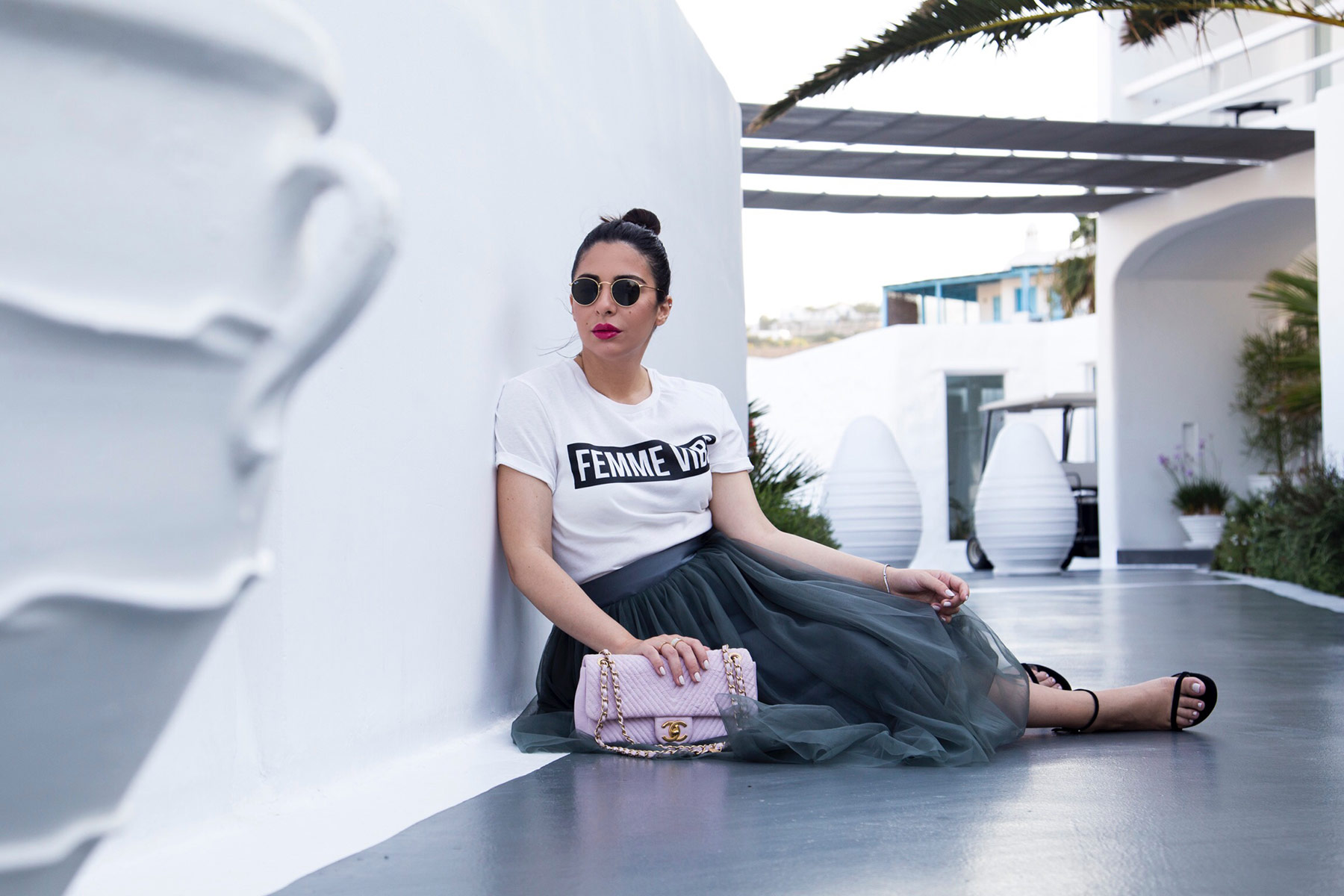 First of all, I love the rich grey tone and fullness of that tulle skirt. To be honest I have been looking for THE tulle skirt for a long time, but I hadn't found the perfect one until now. It's so hard to find the tulle skirt that is both of great quality, fullness and shape. Seriously there's a lot of evil bad tulle going on out there. But this skirt really has it all. The premium bridal tulle that it's made of is so soft and has the movement of a natural fabric. Another thing I love is how perfectly it defines the waist!
And that's why I teamed up with Papillon Rebelle to offer you a 25% discount. Before your check-out, email them with the code "stellaasteria" to receive it!
You can wear it casual with high heels, sandals or sneakers. Personally I can't wait to wear this one with a grey sweater and chunky boots this fall. But no matter how you style that skirt, it's definitely a must-have statement piece for every sophisticated woman.
What about you? Do you like wearing skirts? What's your favorite skirt style, length et? And how do you like to wear it? I look forward to read your ideas in the comments below!
Happy Monday and thanks for stopping by!
xoxo
Stella
SHOP MY LOOK:
H&M top (similar here)
Chanel bag (similar here, here & here)
Stuart Weitzment shoes (also in silver and pink)
Levi's jacket (similar)