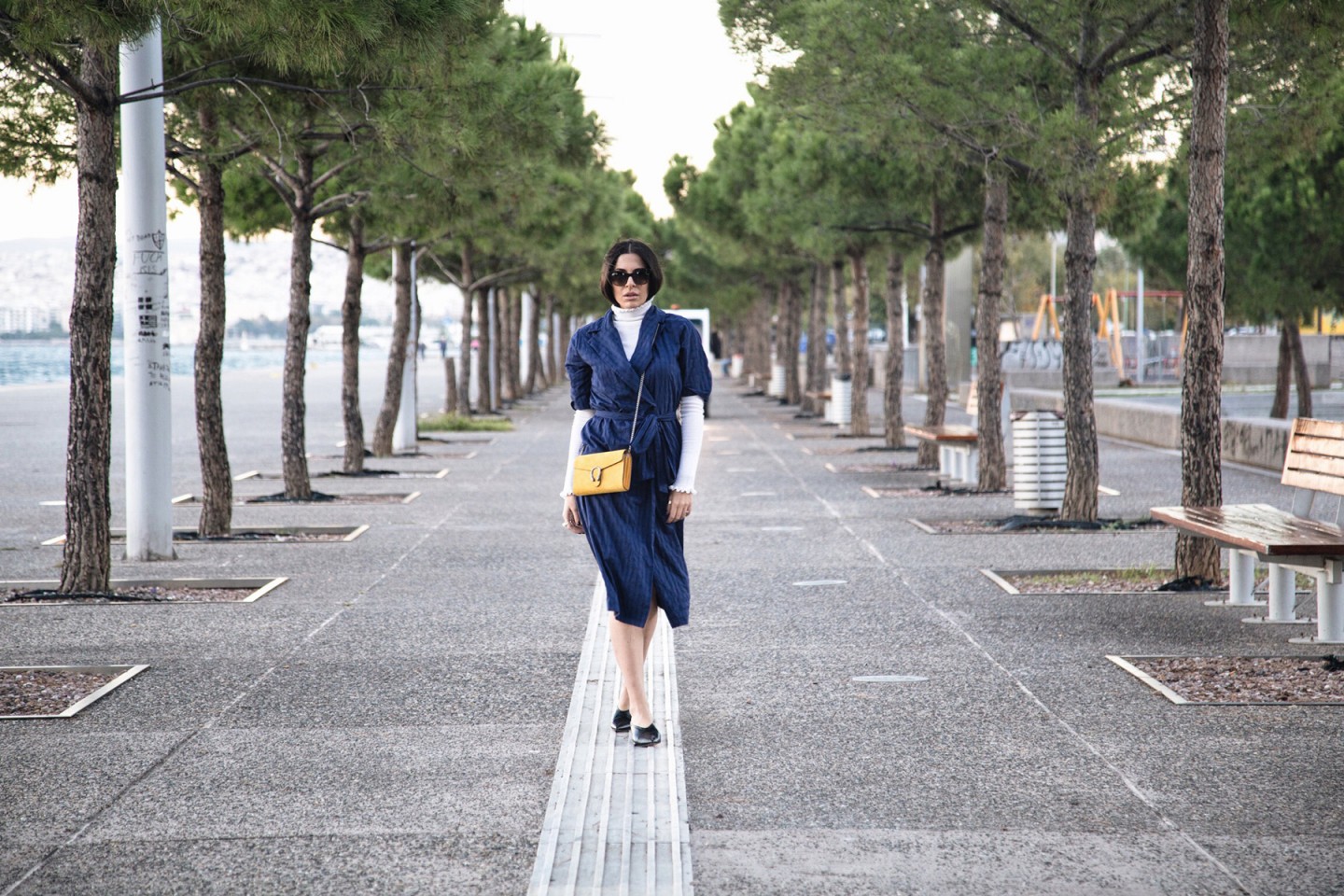 It's the season of trench coat and bare legs again. And as much as it may sound like a fashion cliché, these babies never go out of style! Trench coats are completely adaptable and can be worn every season, while they are also ideal for transitioning to fall and maximizing your wardrobe.
My favorite way to style a trench coat is with bare legs. Trench coat and bare legs is a killer combo for effortless chic, sex appeal. You can wear a dress, a top with pants or skirt, literally anything you want inside as trench coats go with everything. The key to achieve a look like mine here, is to wear inside something shorter than your trench coat. That simple!
This all-time-classic piece is either way a must-have and fall is the best season to wear it. With one of those, you can still wear your jeans and favorite crop top and make it look fall-appropriate, by topping it with a trench coat in the same color! I am also wearing this particular one here, as a crossover dress during warmer days.
So what about you? Do you like wearing trench coats and how do you prefer styling them? I would love to read about it in the comments below!
Thank you for visiting and have a wonderful weekend!
xoxo
Stella
I was wearing:
Zara cross over dress as a trench coat (similar here and in olive green, green, and rust)
Pinko sweater (very similar here and here, more affordable version here)
Gucci bag
Zara shoes (similar here)
Chanel sunglasses
Photos by: Anestis Iliadis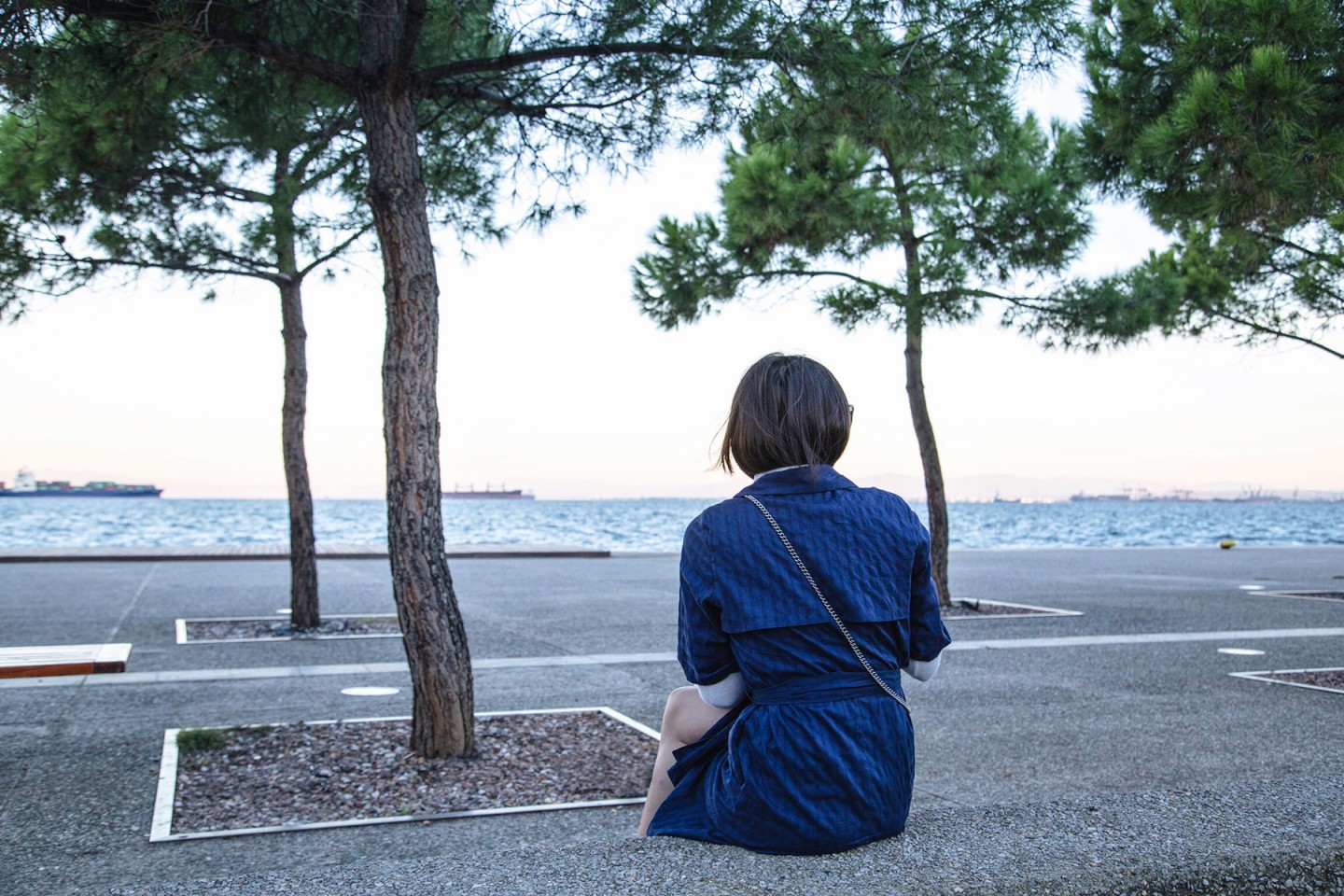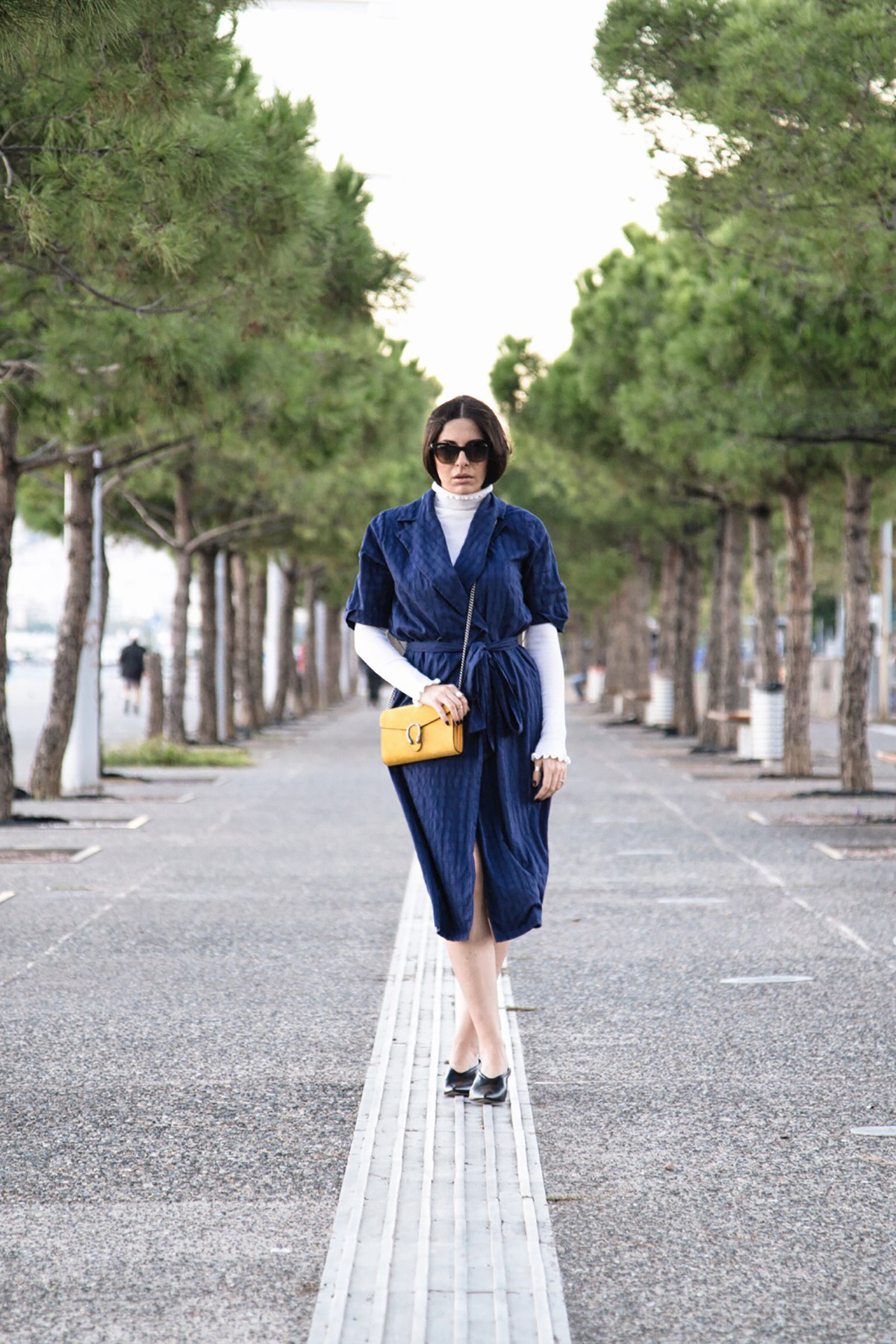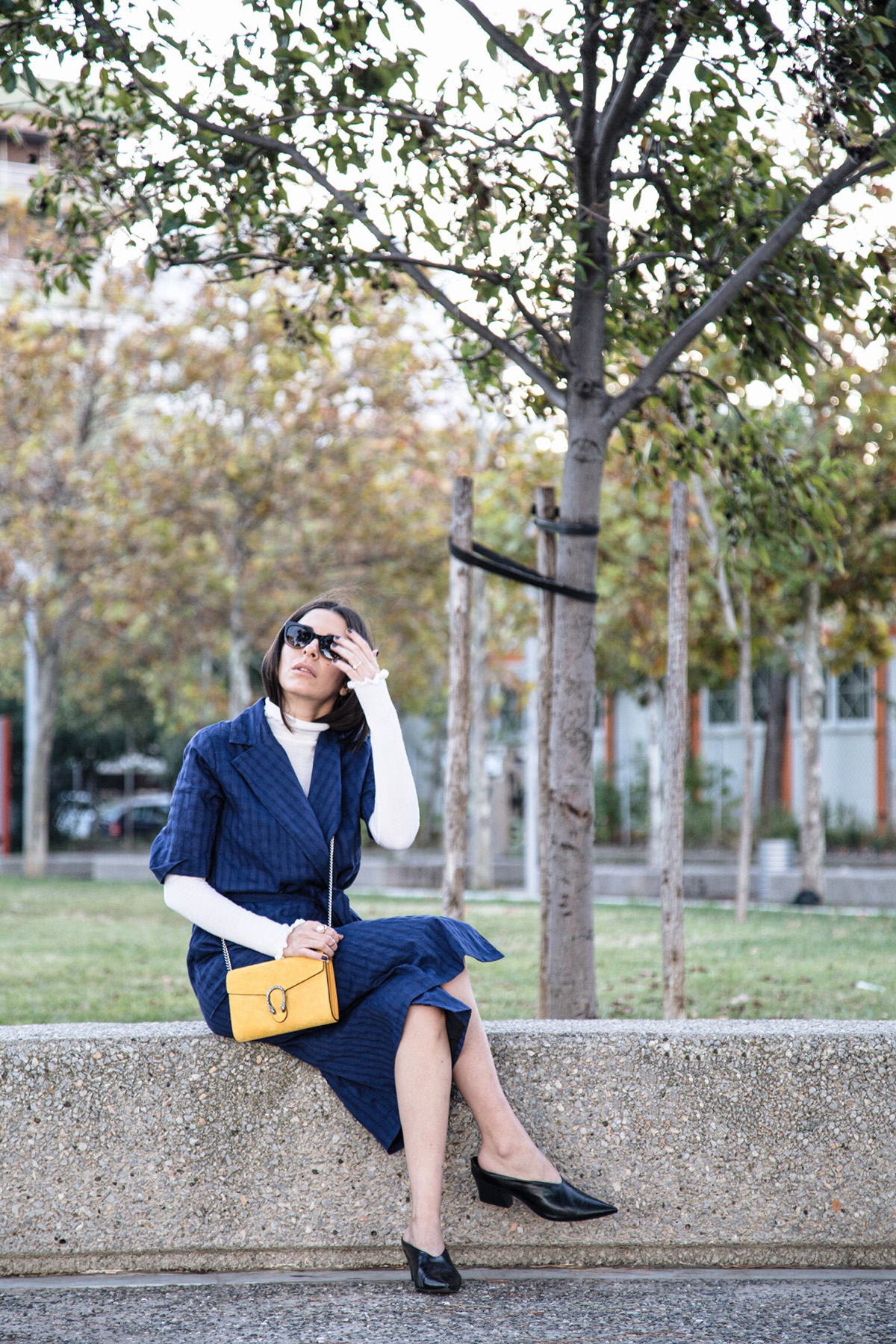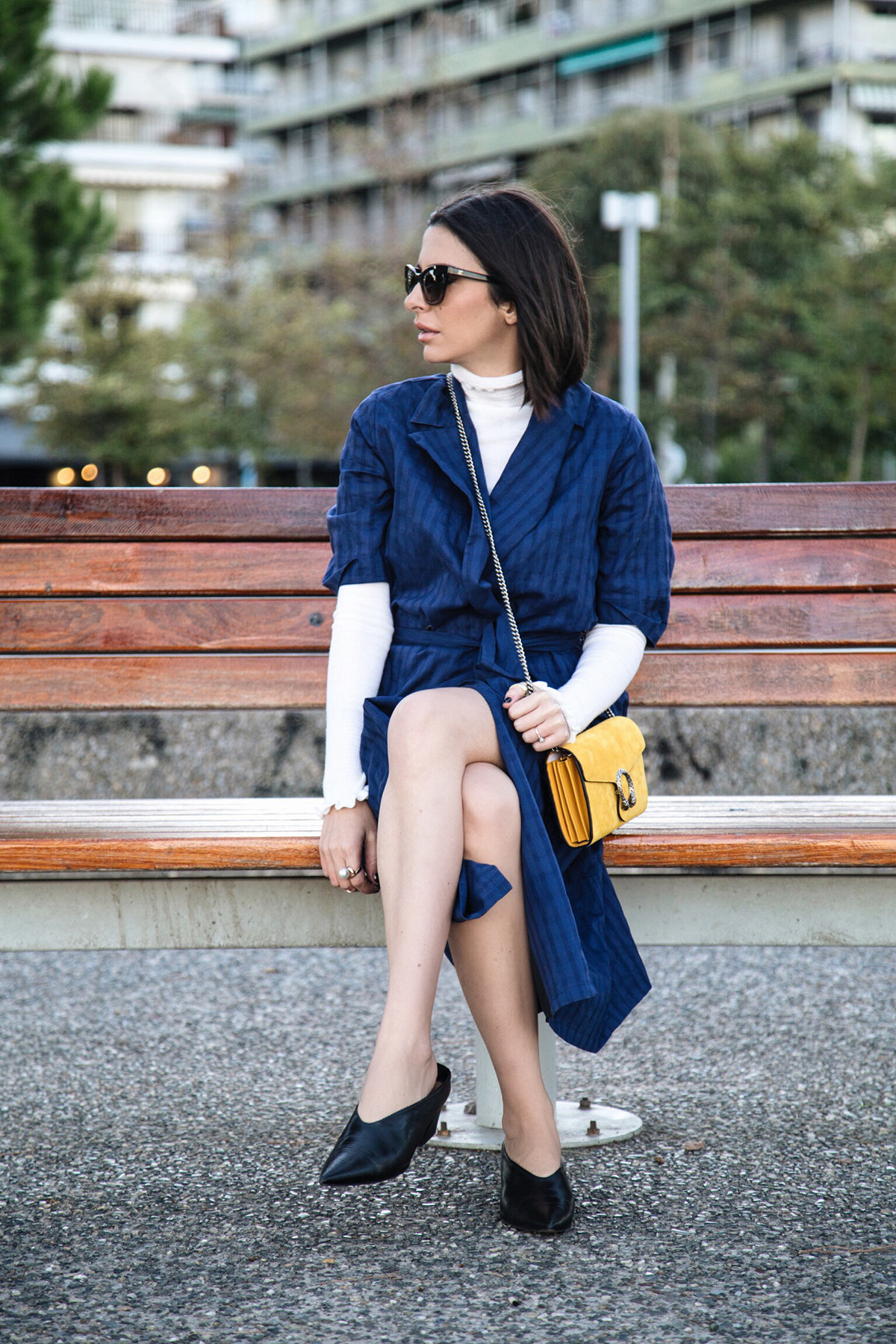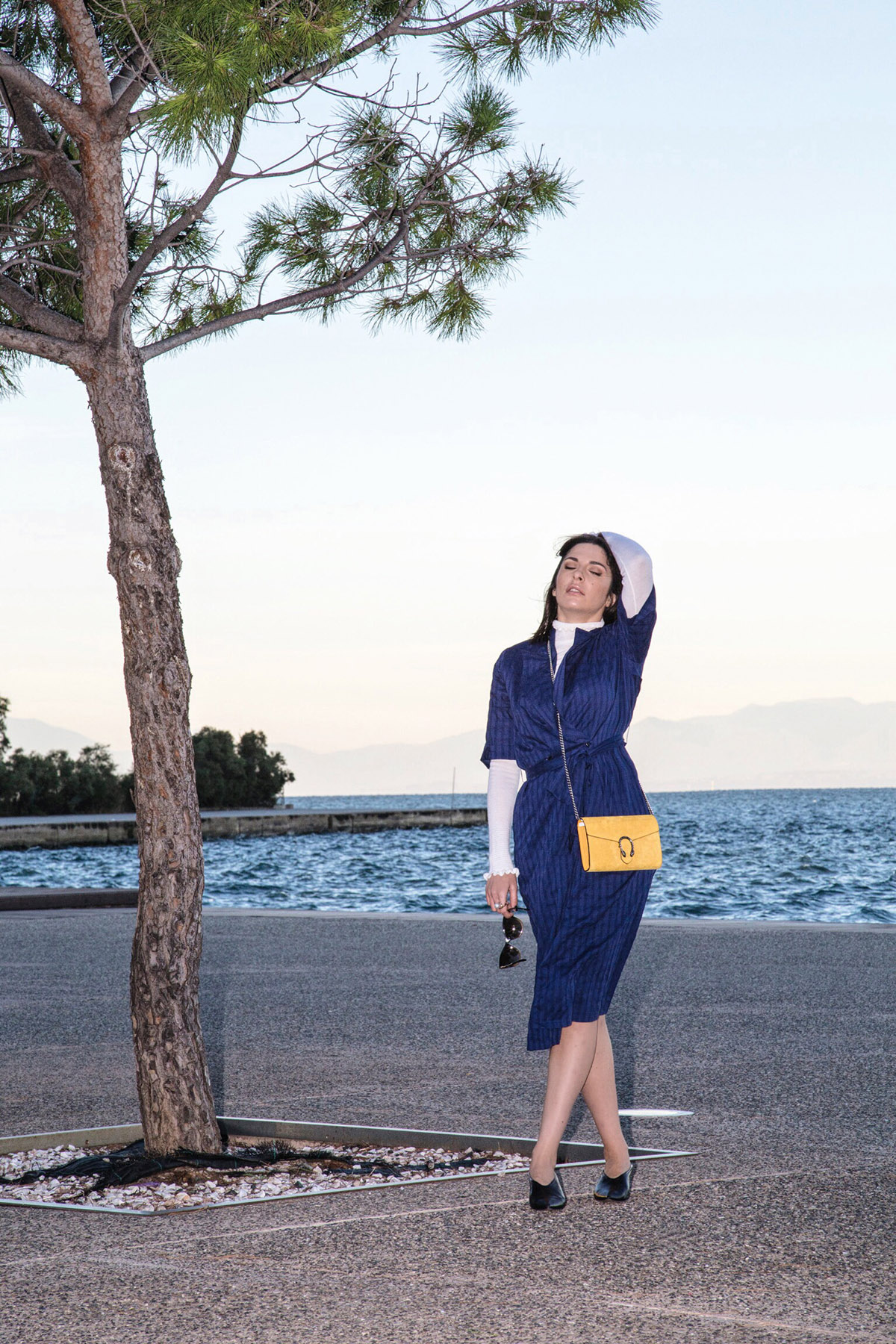 SHOP THE POST: