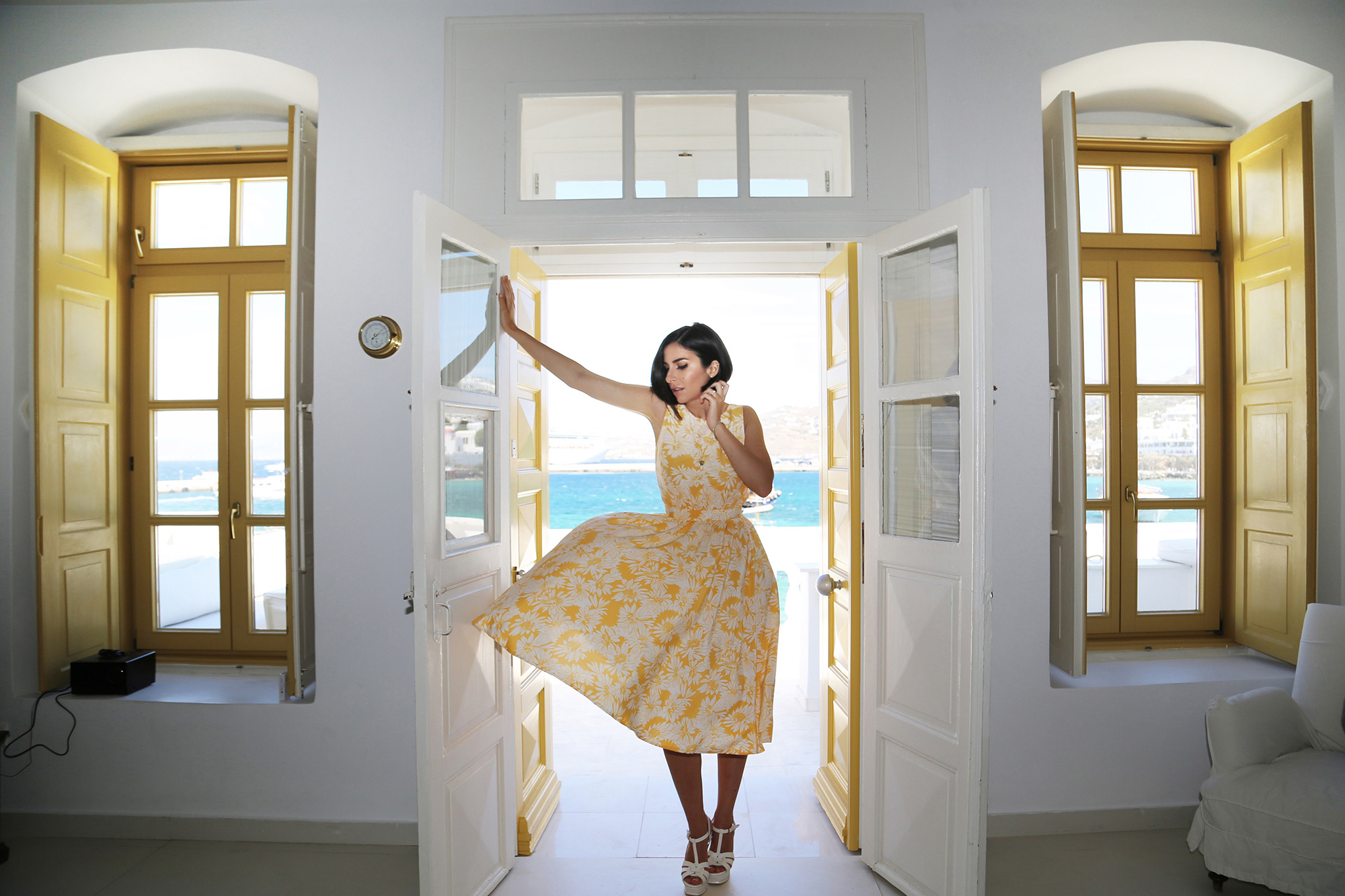 Anyone who knows me well knows how much I love genuine vintage items, and vintage dresses particularly. So what is considered as vintage?
An item's age is determinant of its value, considering of course its quality, and relative rarity. Generally vintage is considered something that is too old to be characterized as just "used", but not as old as an antique. Vintage in clothing is considered anything that is more than 25 years old, and it is of excellent quality and representative of its era i.e. 80's vintage, 70's vintage and so on. Now I don't know why people love to use the word "vintage" so much lately, to characterize even a 5 years old coat as vintage (yeap, I've seen this on quite a few blogs too).
When it comes to vintage clothes, another determinant factor is the quality. A moth eaten, faded dress of 1940's may be well acknowledged as an original vintage dress but a damaged original, which is far from desirable!
So why do I love vintage clothes?
I really enjoy shopping vintage and searching for the perfect item. It reminds me of my childhood when we sat for hours with my mother and my younger sister to open the chests with the clothes before the beginning of each season. My mother was giving her best shot to share us the clothes equally, yet historical fights where never avoided. ☺ It needs a lot of time and patience to find something good but when you find that special item it totally worth it. I feel like they've got a story to tell!
My favorite place by far to search for such great, well-hidden treasures is my mother's closet. This vintage dress has such a great sentimental value for me, as my mother had it tailor-made especially, to wear it to my christening! It still looks like brand new and I wish you could feel its amazing fabric! It is so hard to find such quality in the present days of mass production. A nip here and a tuck there and I adjusted it to my size (at the same tailor!), as my mother is much more blessed in the bust area. It probably needs a little bit more narrowing on the top now that I see it.
At last but not at least, I am very glad to see that the yellow floral pattern is back in style and after giving it some time and research, I found some similar dresses for you, like these beauties:
I enjoy discovering old, unique pieces and mixing them with modern looks, or to remodel them according to my needs. Their quality is almost always much higher than clothes and accessories available today. It needs time and effort but definitely worth it! Start from your mom's closet and enjoy!
So what about you? Do you like shopping vintage? If you have styled any favorite item please do share it in the comments below! I will be very glad to see it!
Thanks for reading and have a great, restful weekend!
I was wearing:
Vintage Dress (see the gallery above for similar options)
Saint Laurent Sandals
Alexander McQueen bag (the specific is no longer available, similar in pink-gold, in pink, in black , in gold and sequin embellished)
Photos by: Anestis Iliadis
Photoshoot took place at Mykonos Town Villa, one of the island's most beautiful houses, which was built around 1850 and fully renovated in 2014.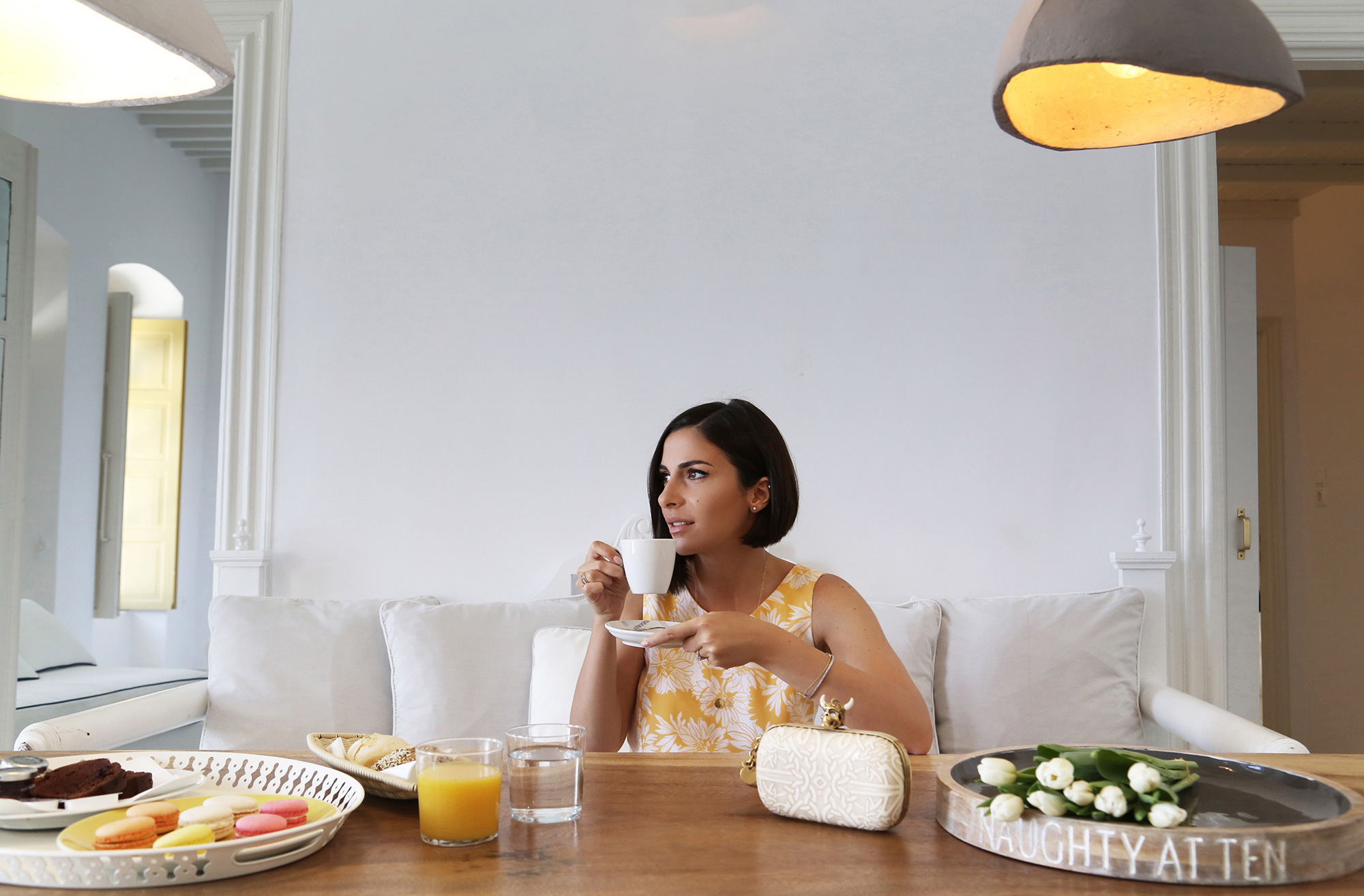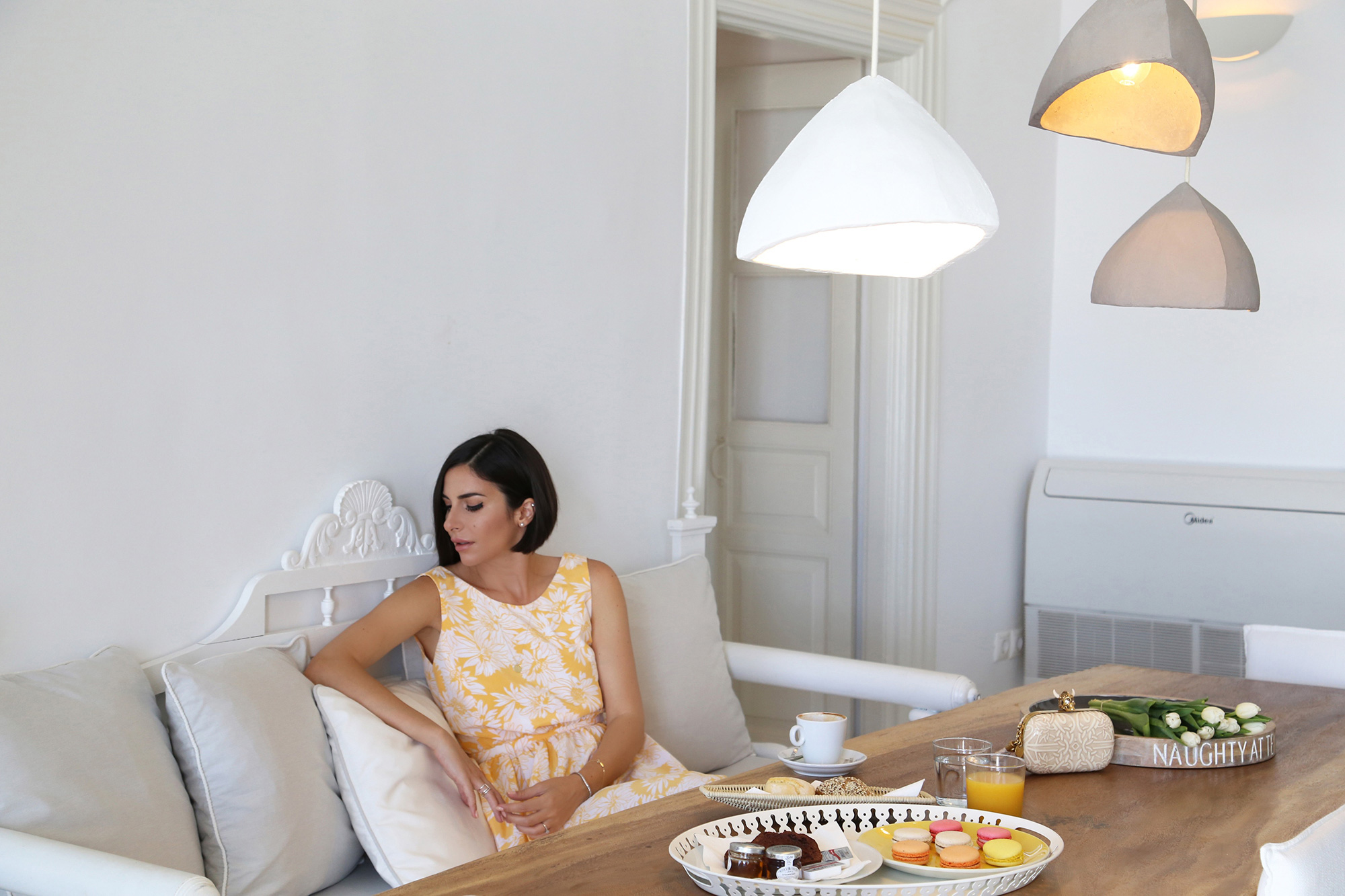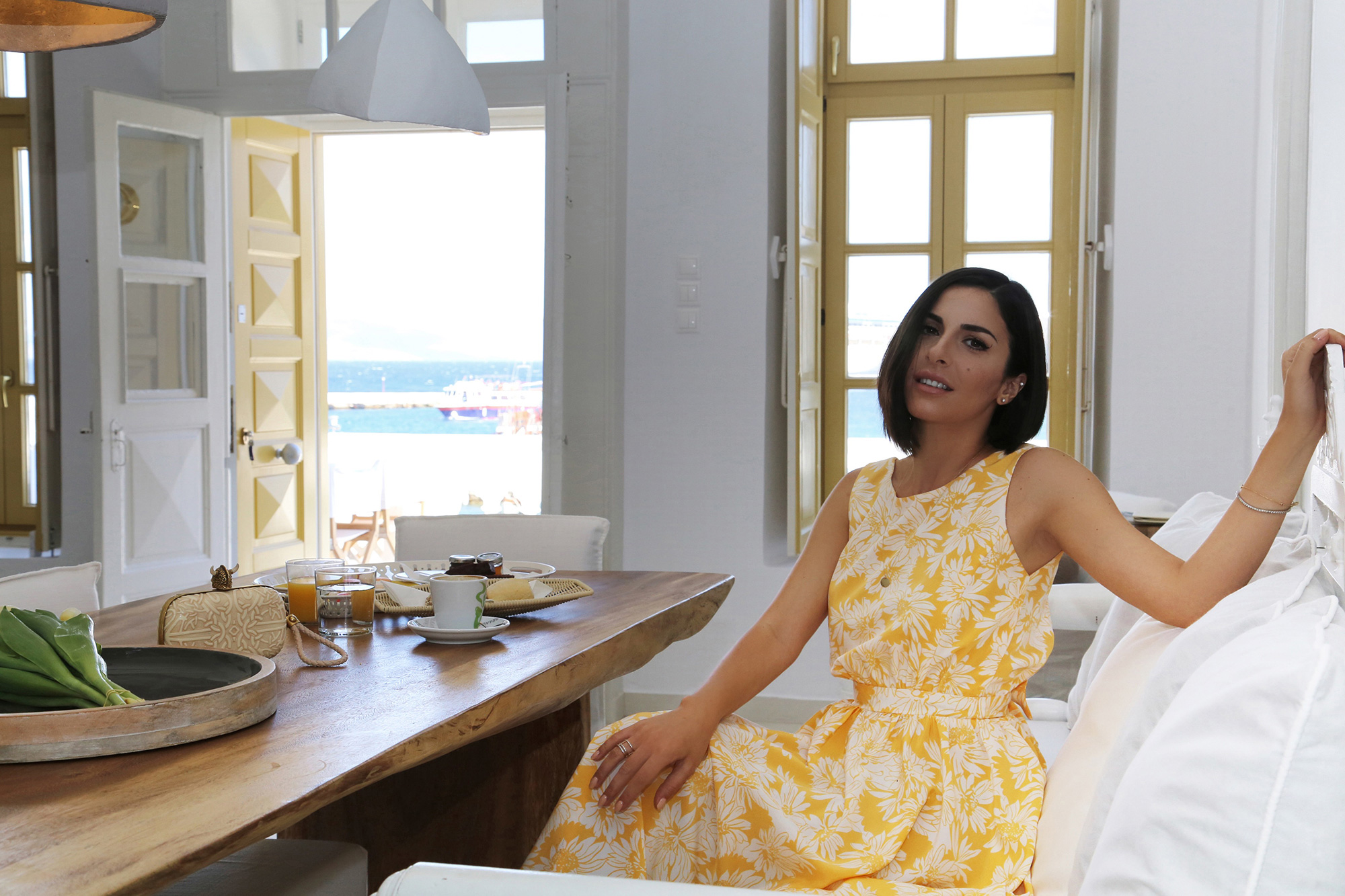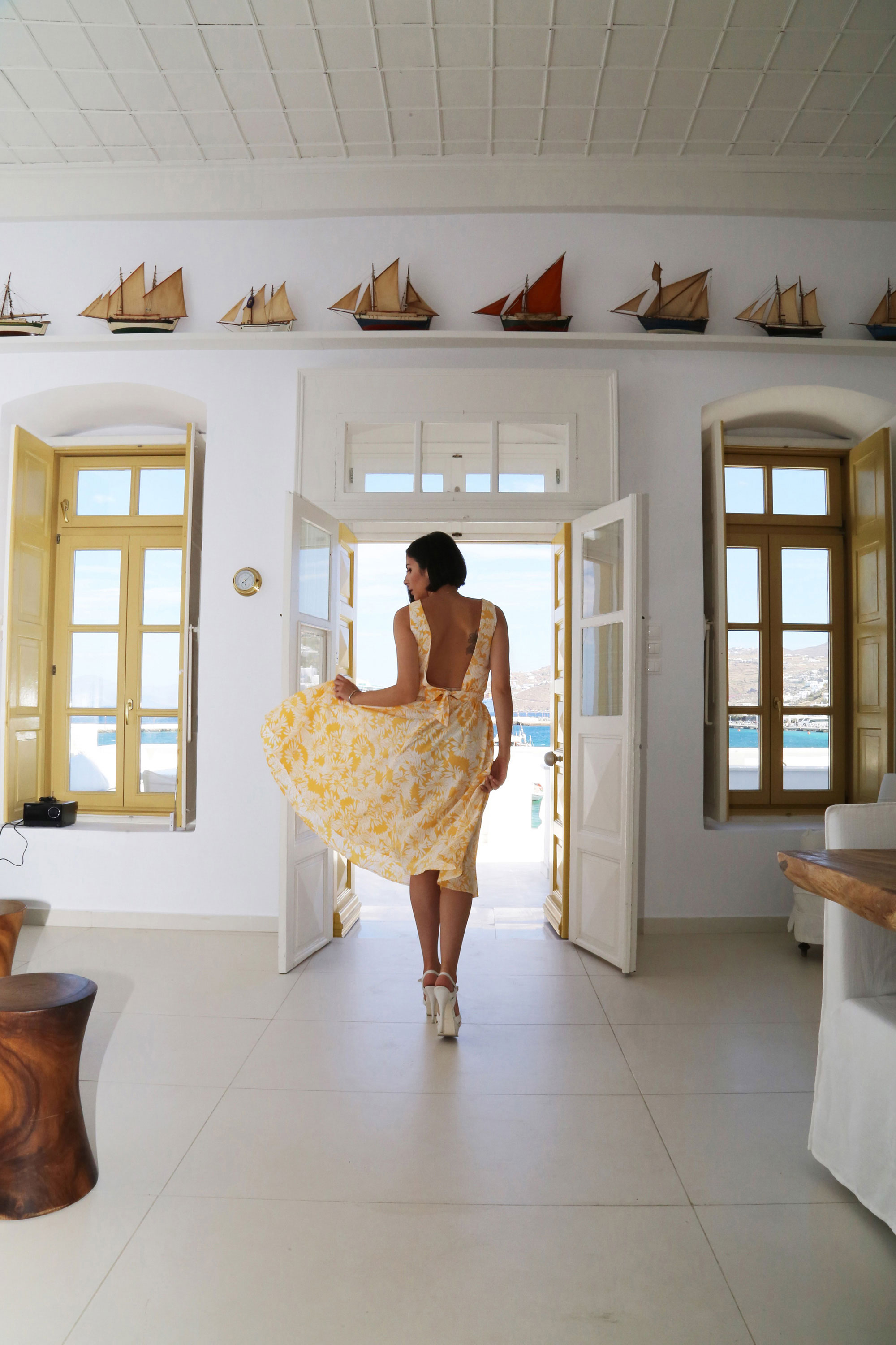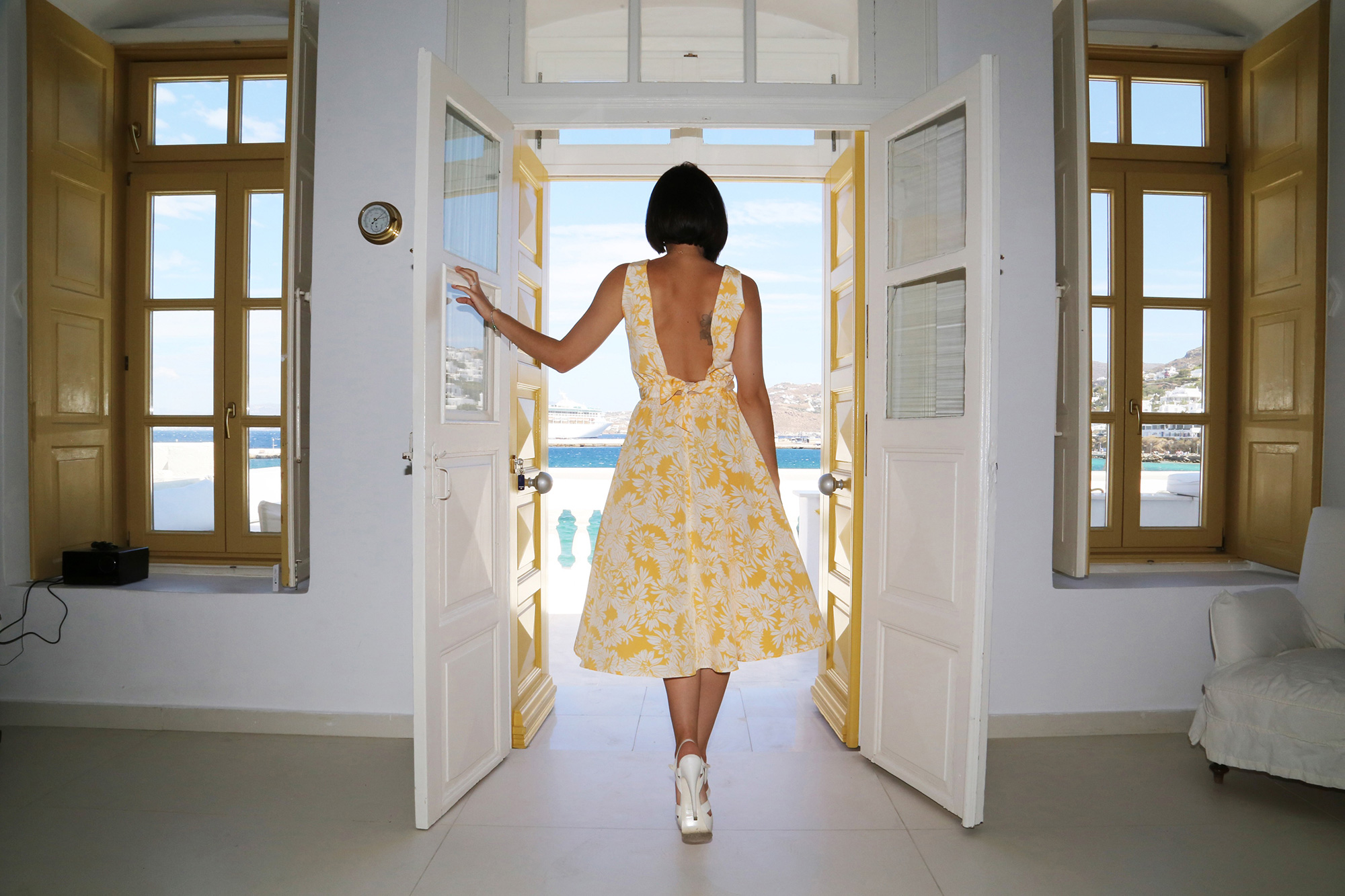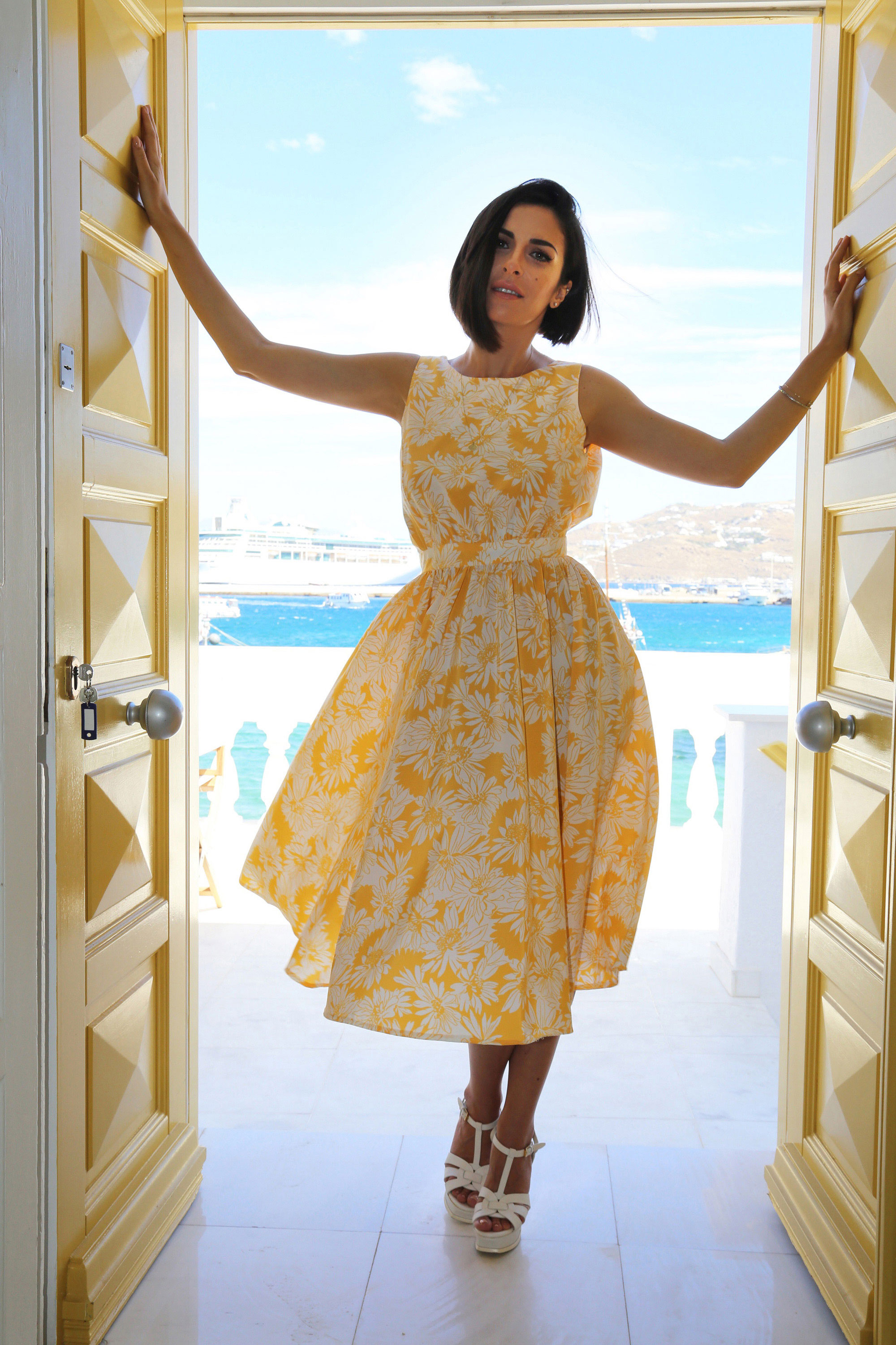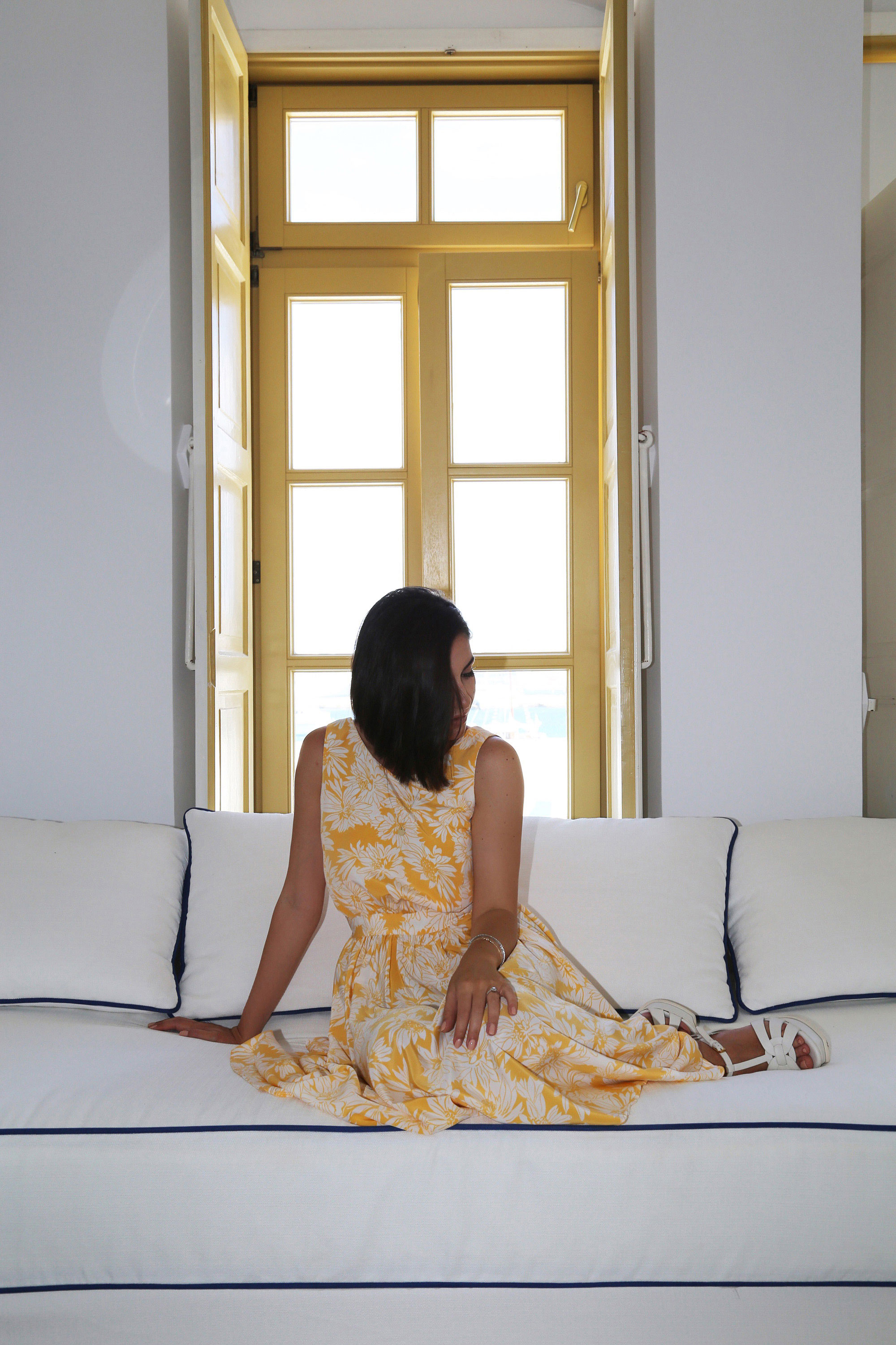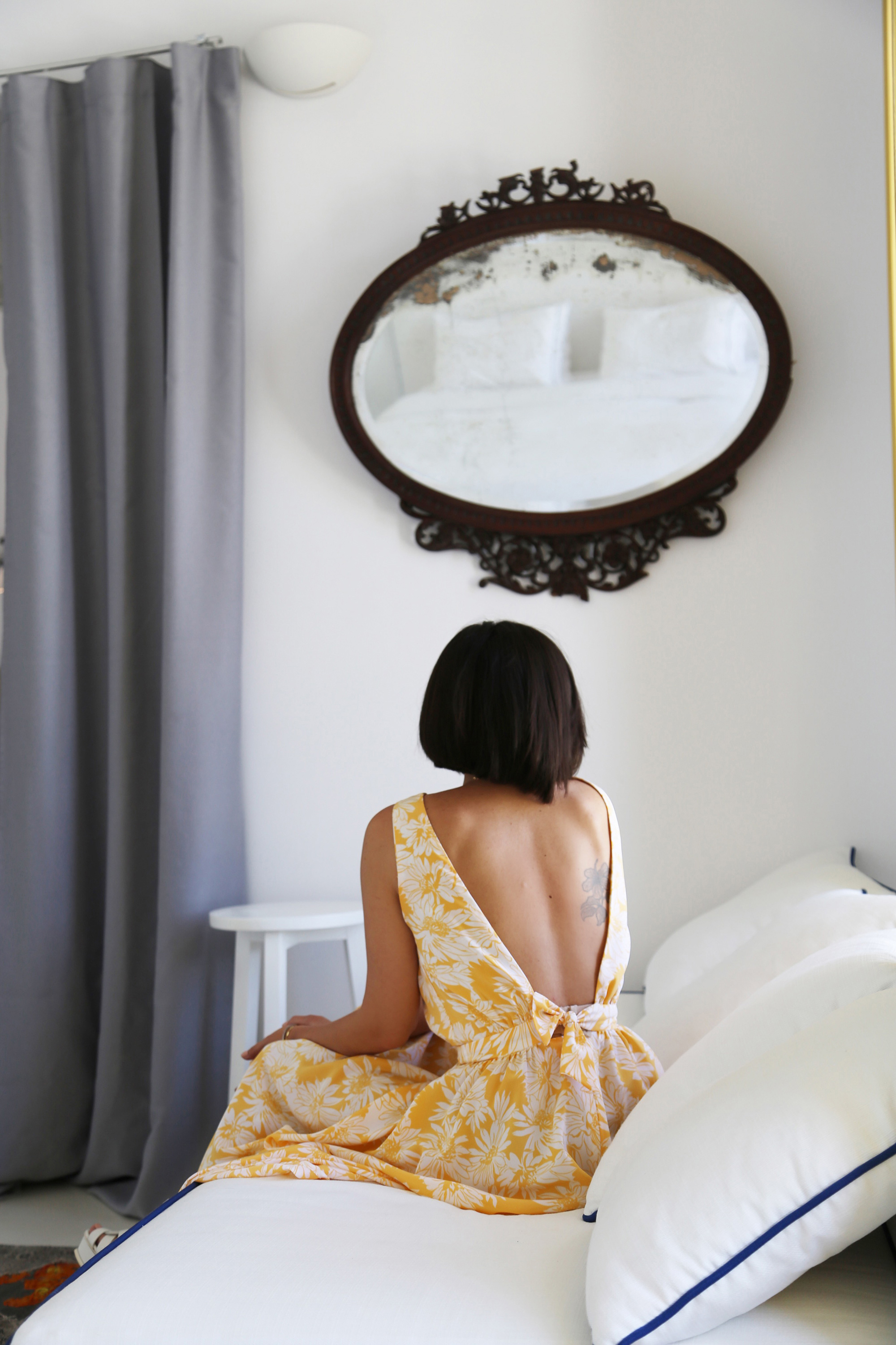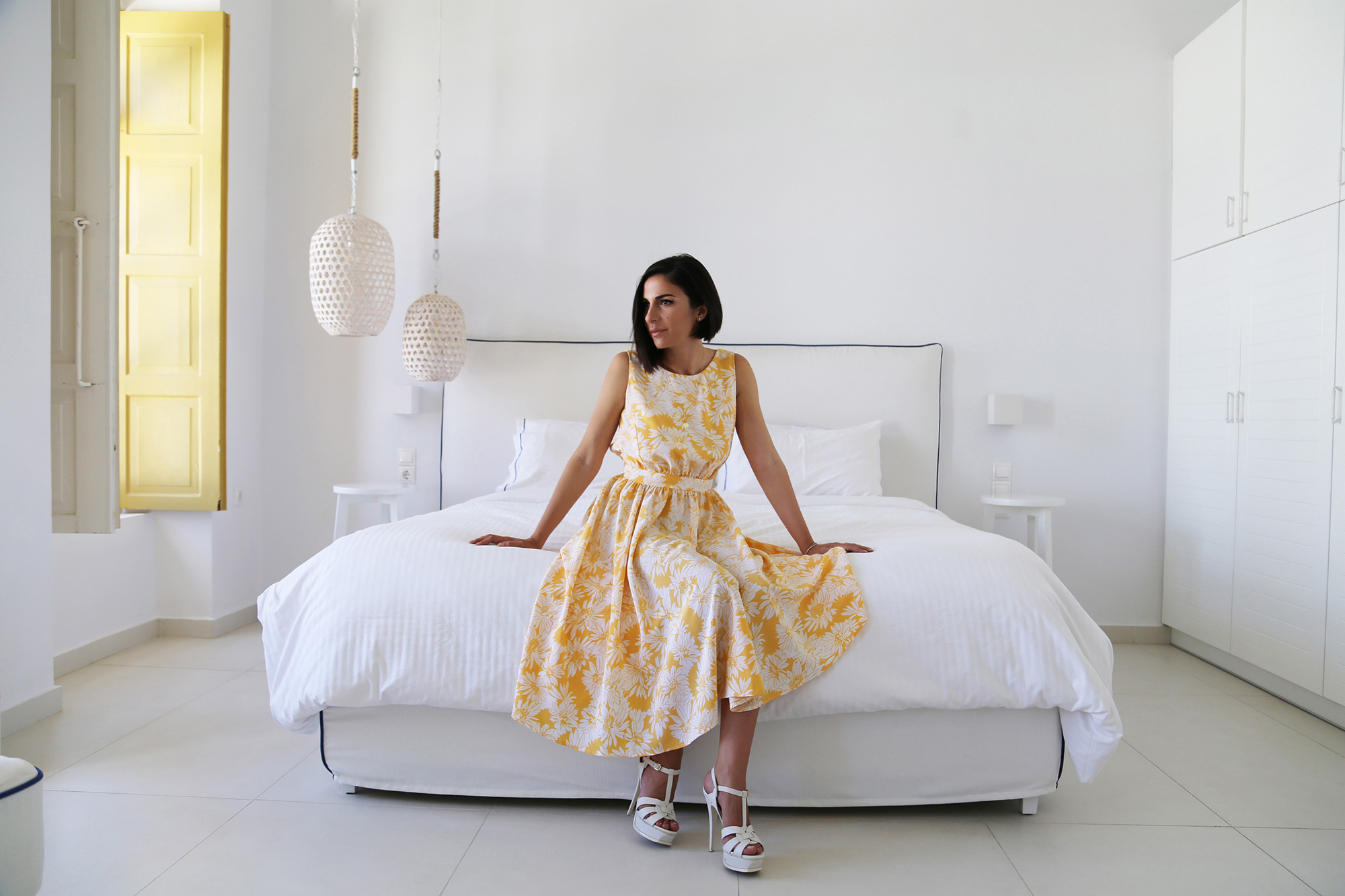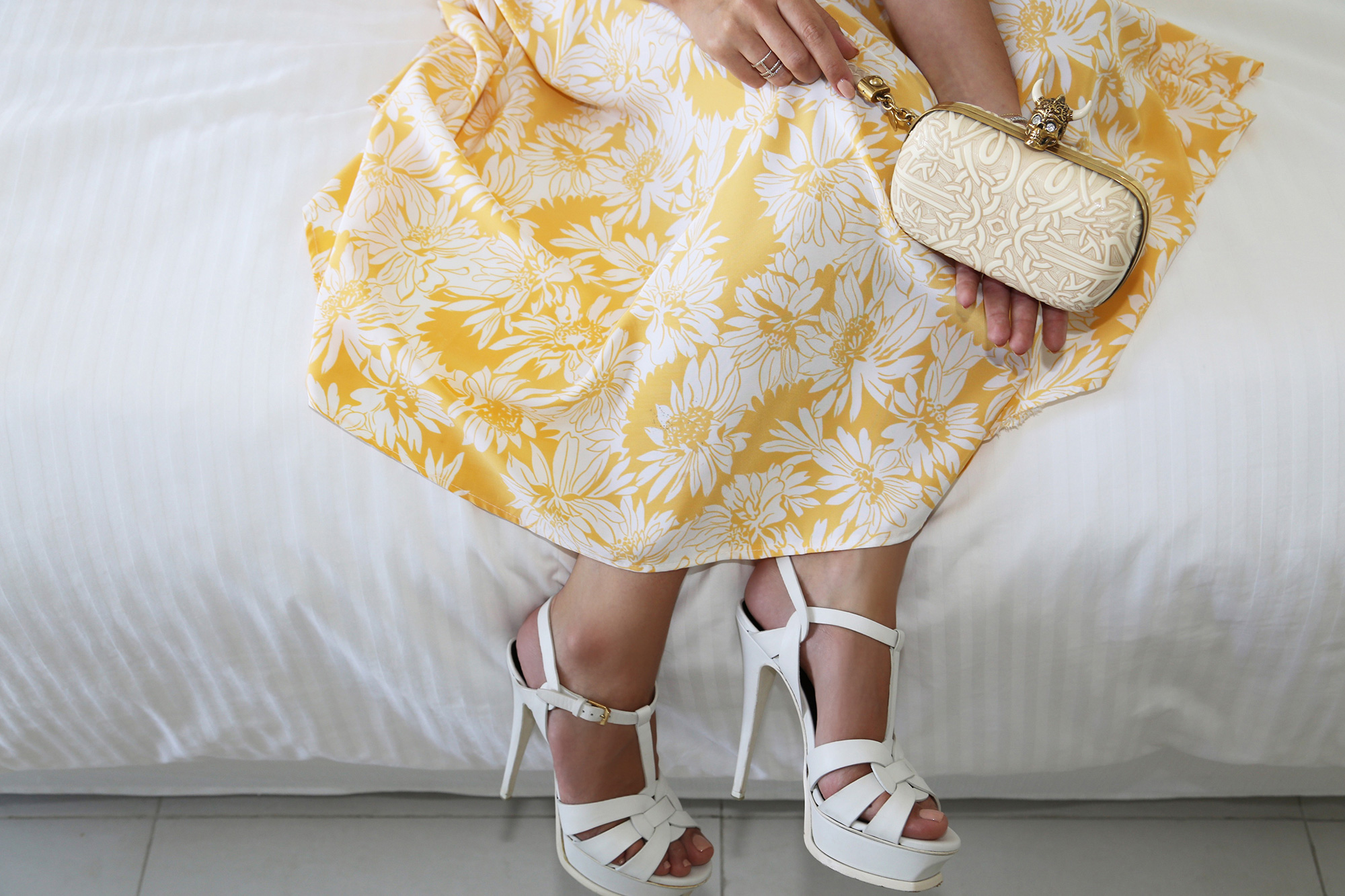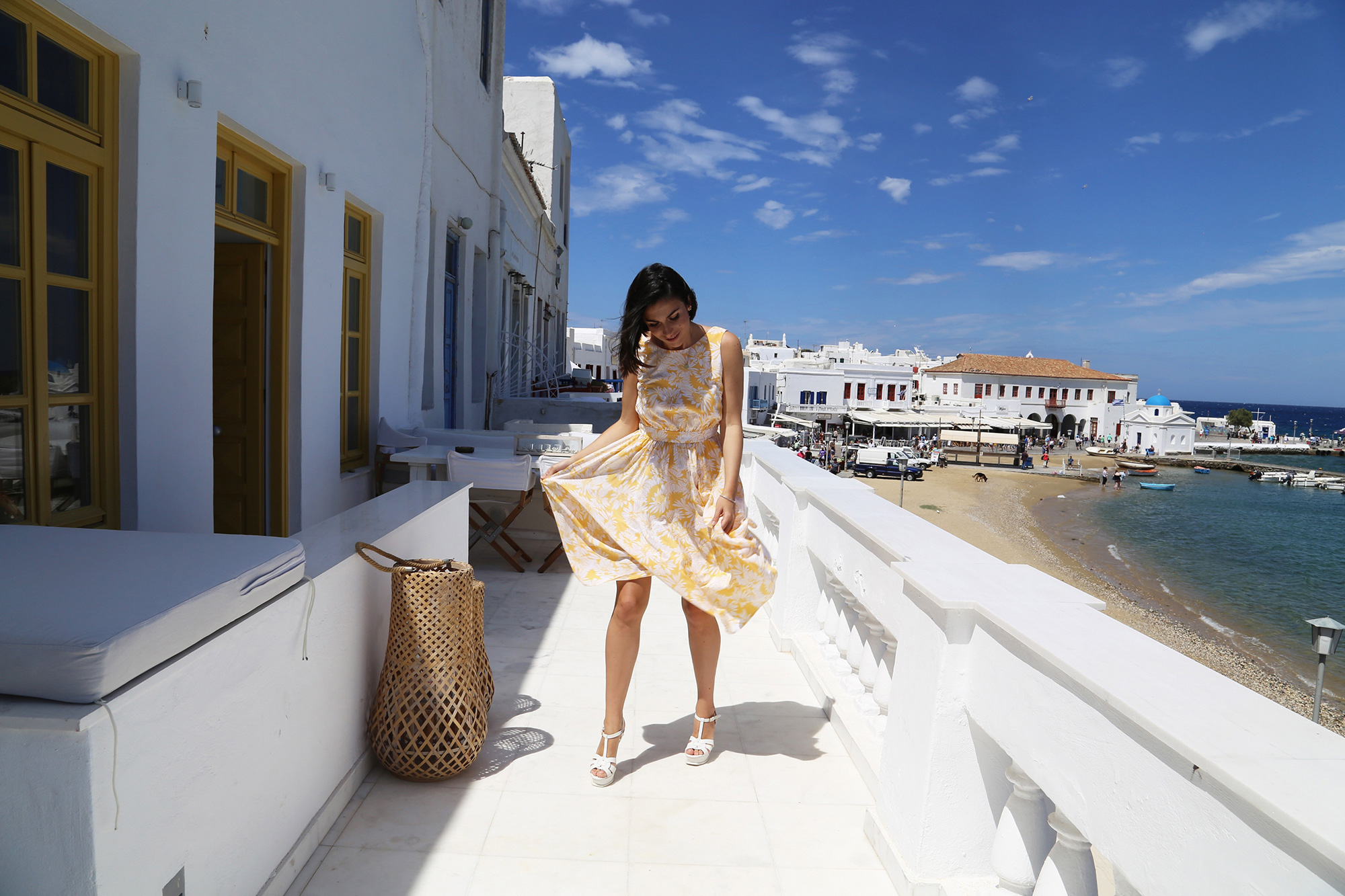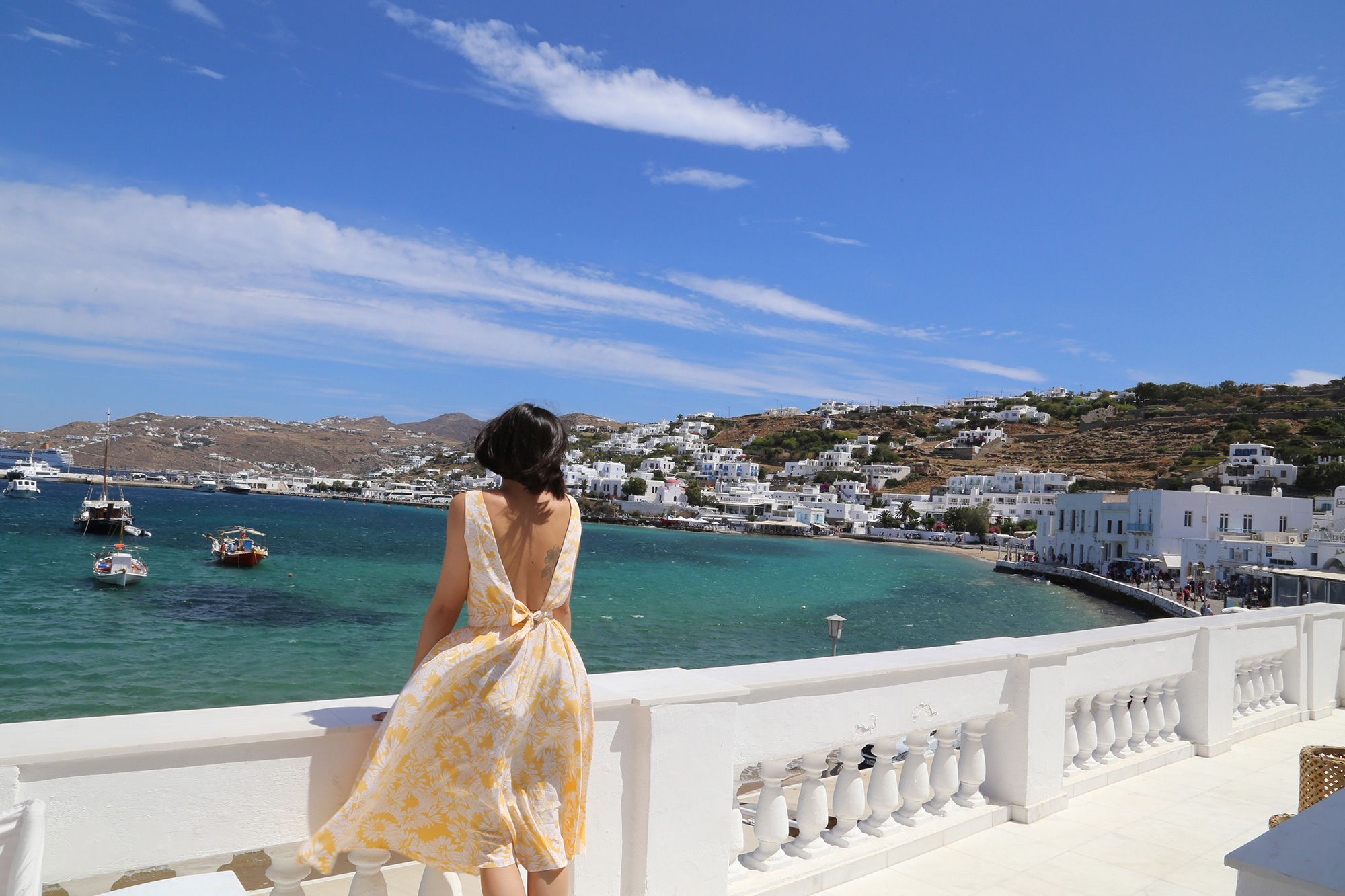 SHOP THE POST: