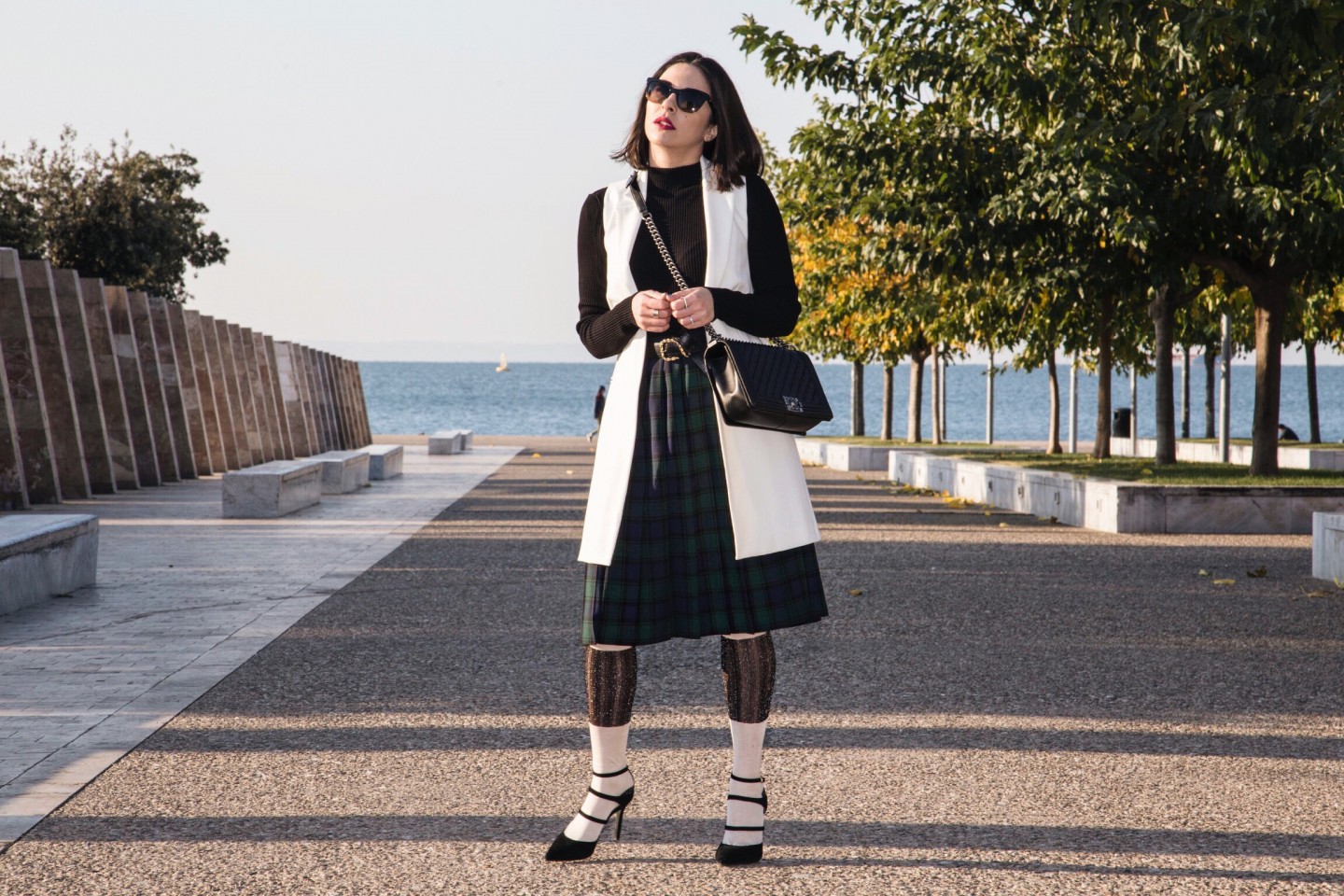 As soon as my sister-in-law gifted me this custom made tartan pleated skirt, I had a delightful fashion flashback to the 60s! When women like Jane Birkin and Francoise Hardy were absolutely rocking them with their high boots or oxford shoes and socks. And two decades later, it was the turn of teens and kids of the 90s. I used to wear them too at school a lot, in different types of patterns and colors. Total nostalgia right now.
The styling options for a tartan pleated skirt are endless, so you are probably going to see a lot of that skirt from me, in different styles. The shoes and the jackets make the whole style difference with a tartan pleated skirt. Today I wore it for a cheeky schoolgirl style, something like Liv Tyler in Aerosmith's Crazy video. That kind of look is fiercely chic, a bit naughty, yet quite proper looking.
When I posted this outfit details on my Instagram, a lot of you have asked me if I am wearing one or two layered pairs of socks. It is just one pair, this one specifically.
What do you think of plaid skirts? Do they remind you more of a school girl or some street style hits from fall's fashion week?
Thank you so much for stopping by, and have an amazing, stylish week!
xoxo
Stella
I was wearing:
Custom made tartan skirt (similar here and here)
Zara top (similar here)
Pinko longline vest (similar here)
Miss Sixty pumps (similar here on sale!)
Vintage belt
Alto socks (similar here)
Chanel bag
Chanel sunglasses
Photos by: Anestis Iliadis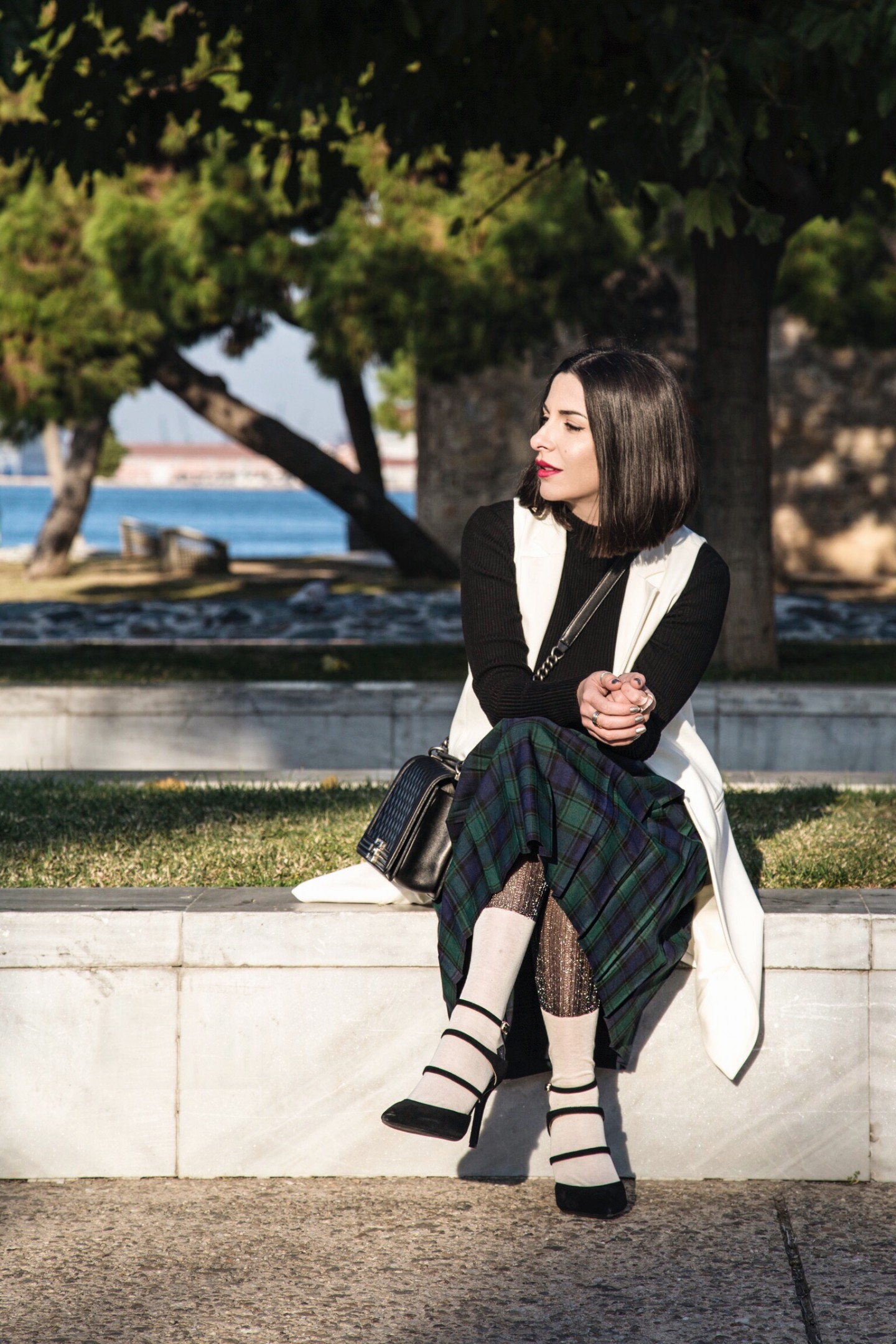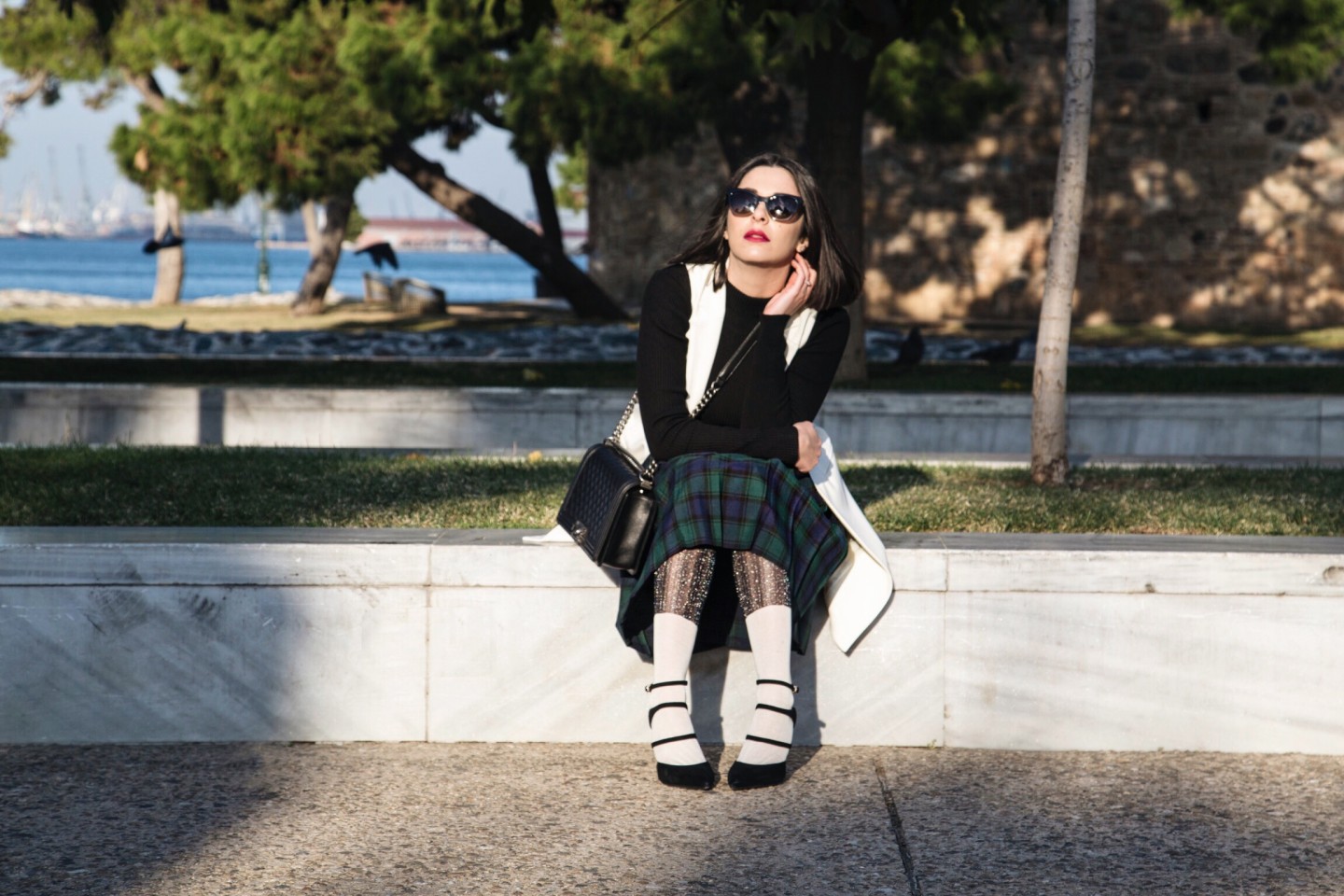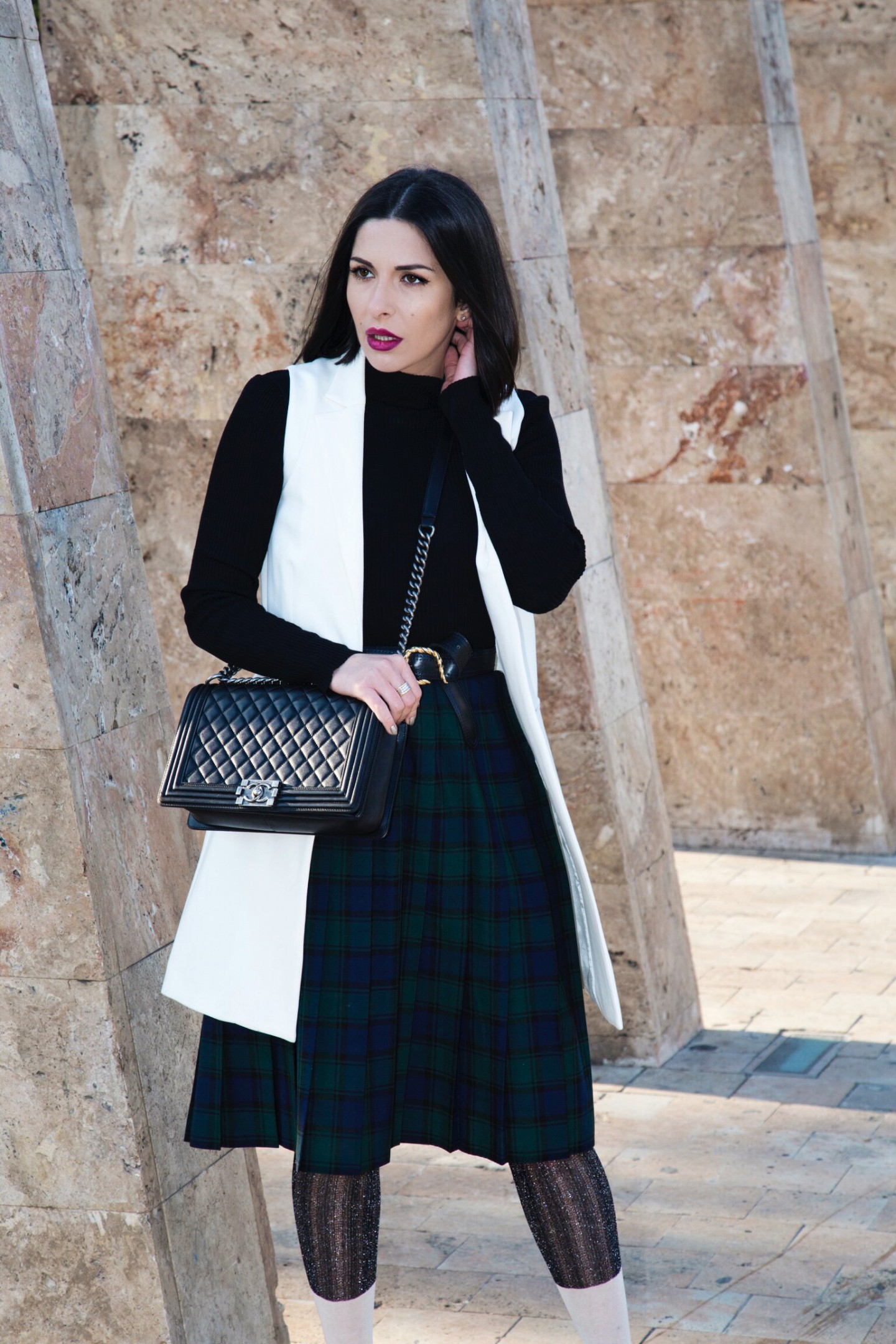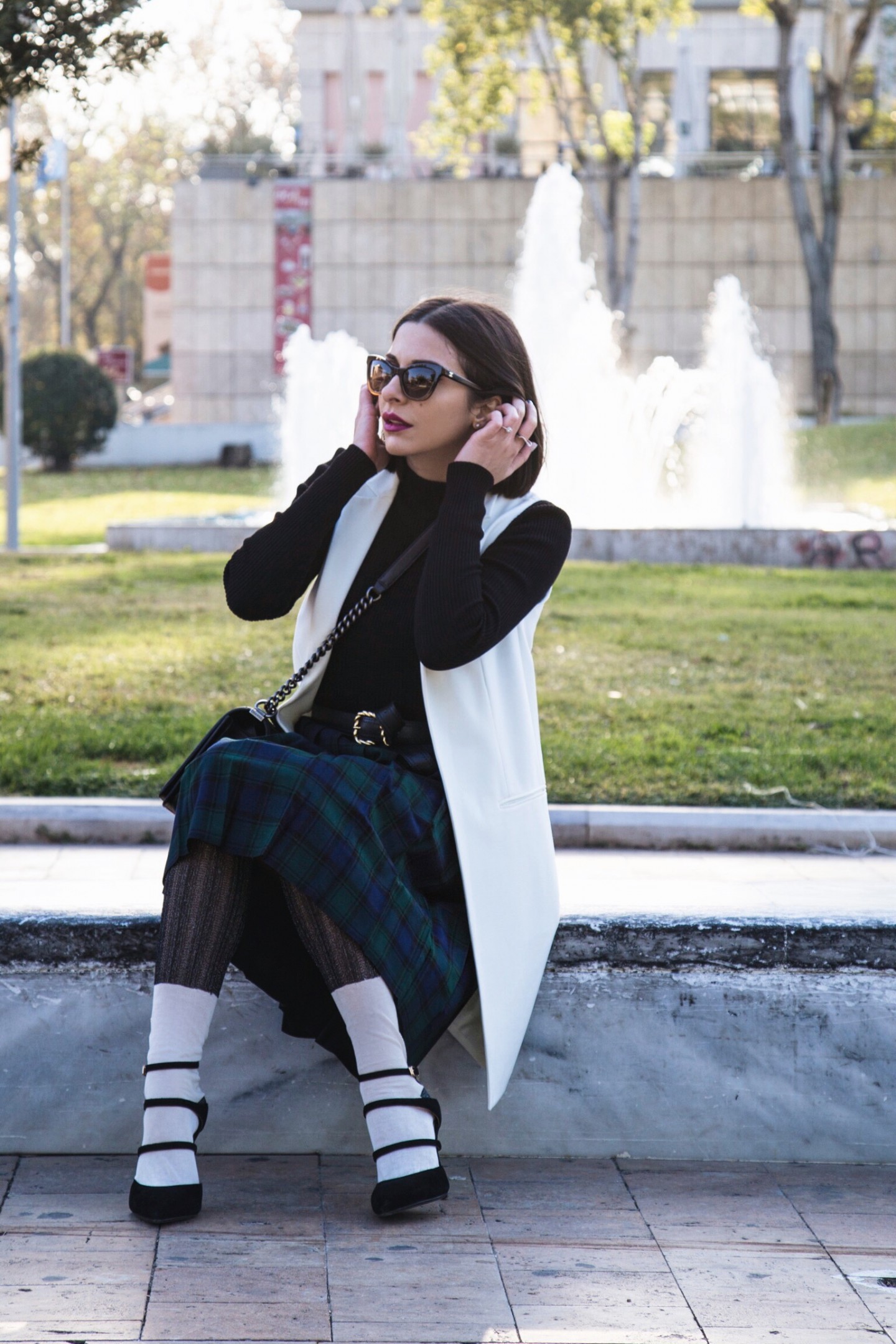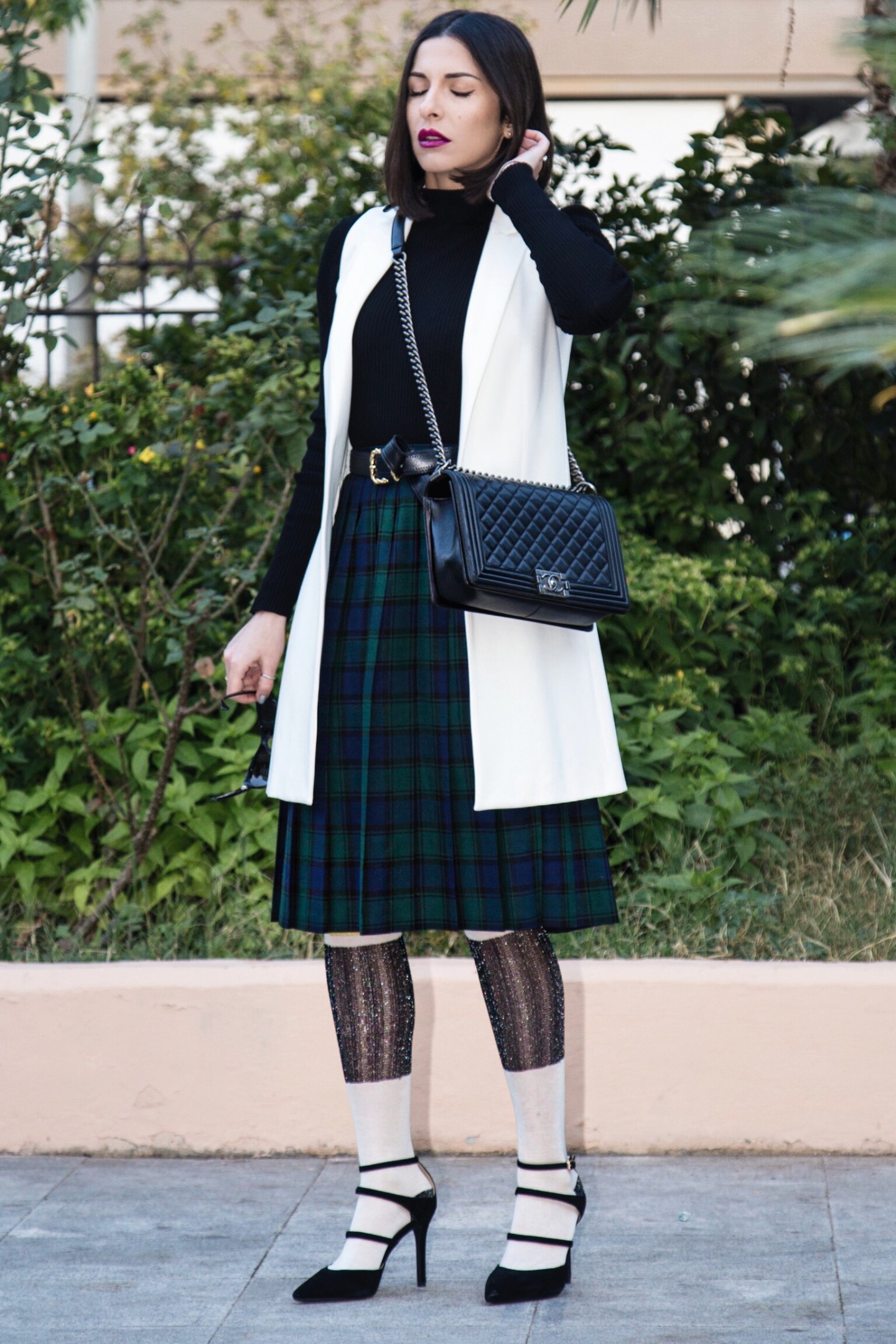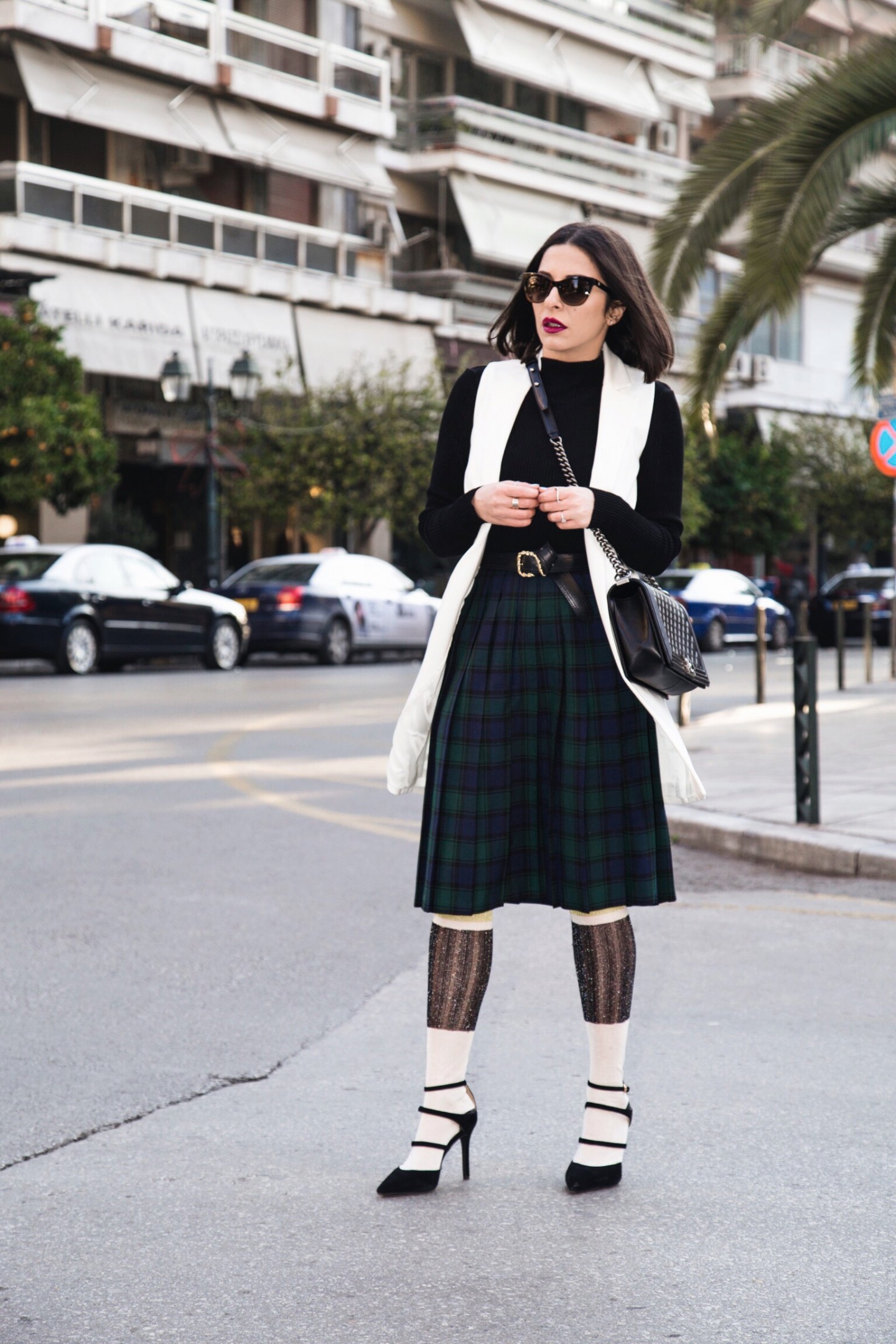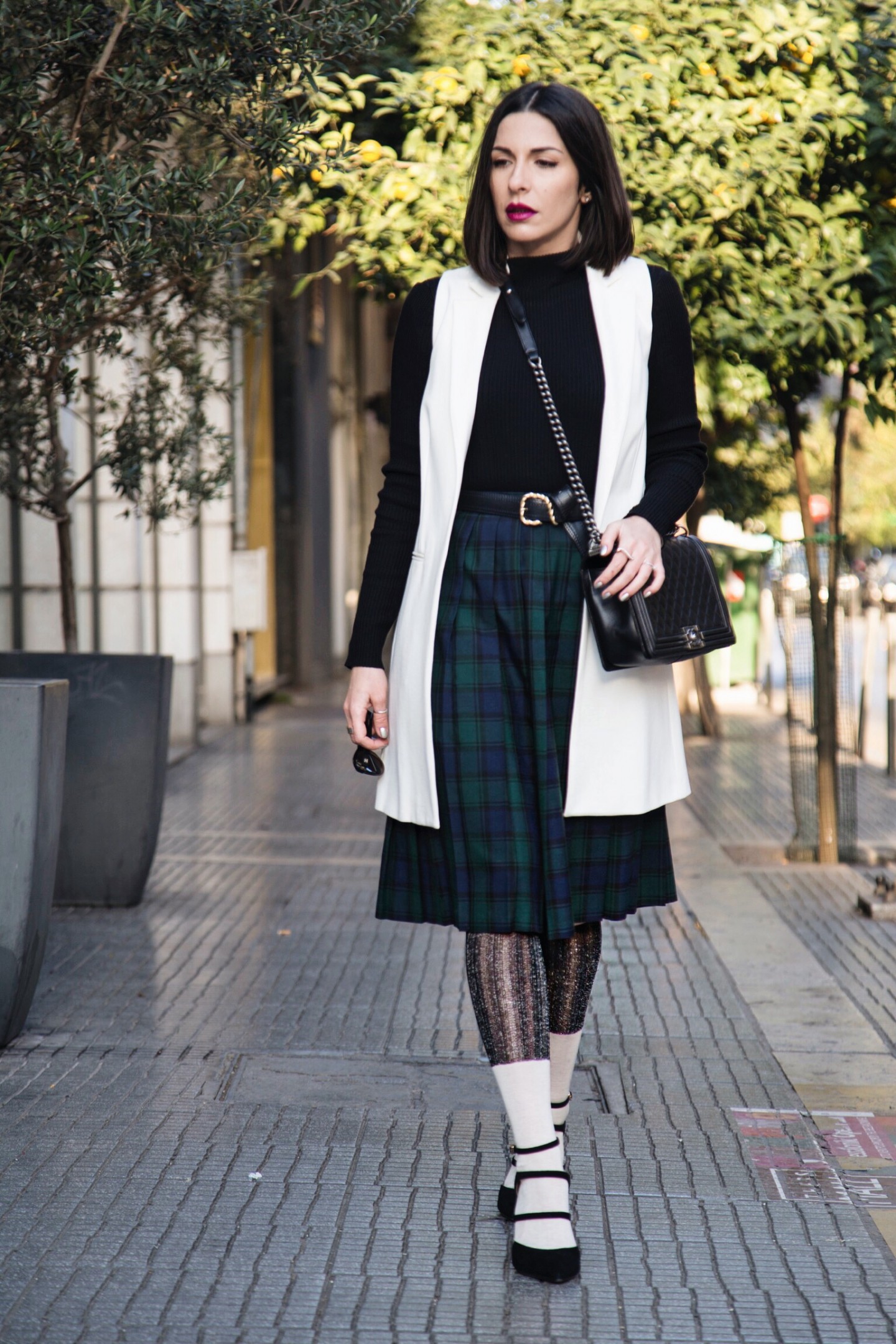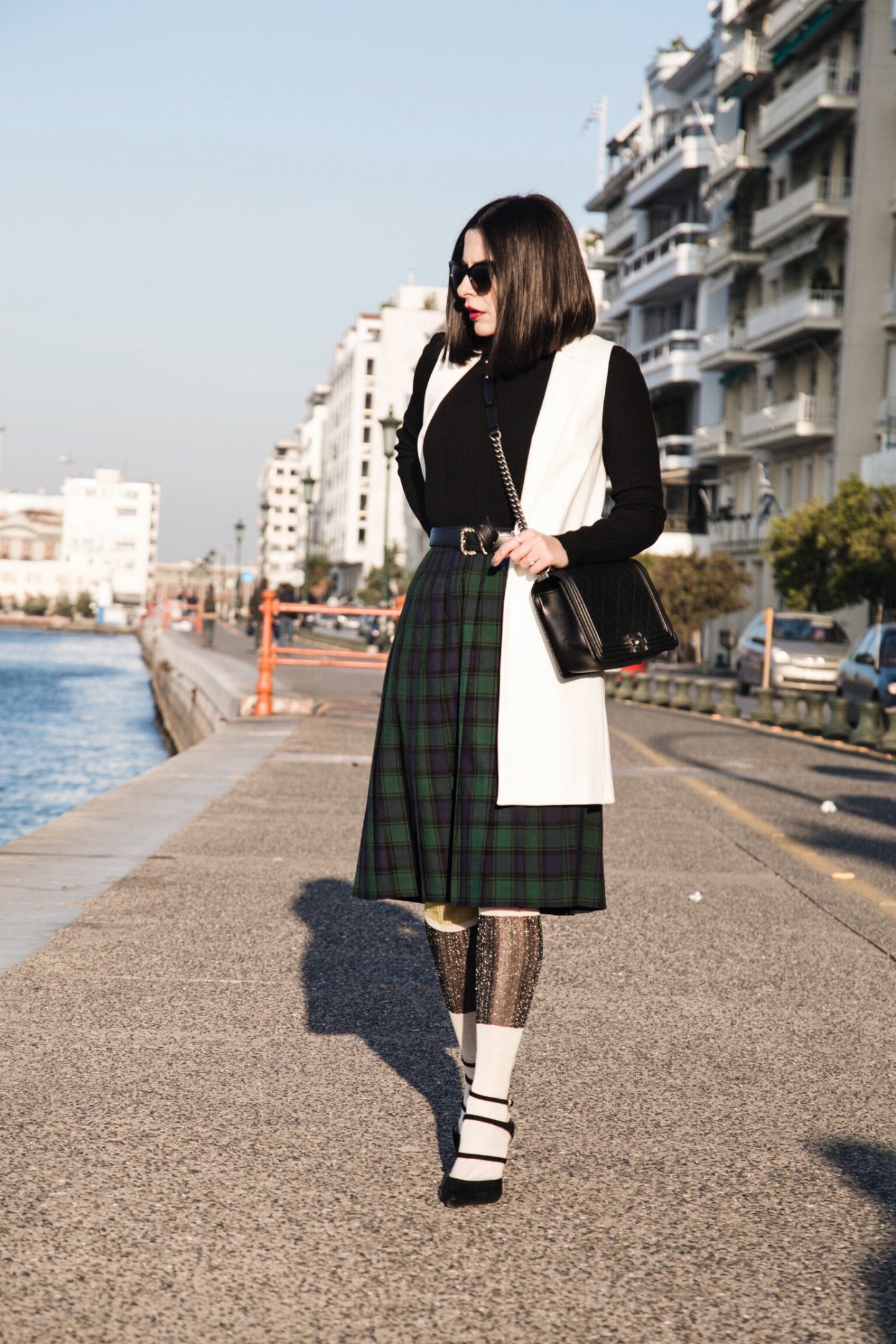 SHOP THE POST: