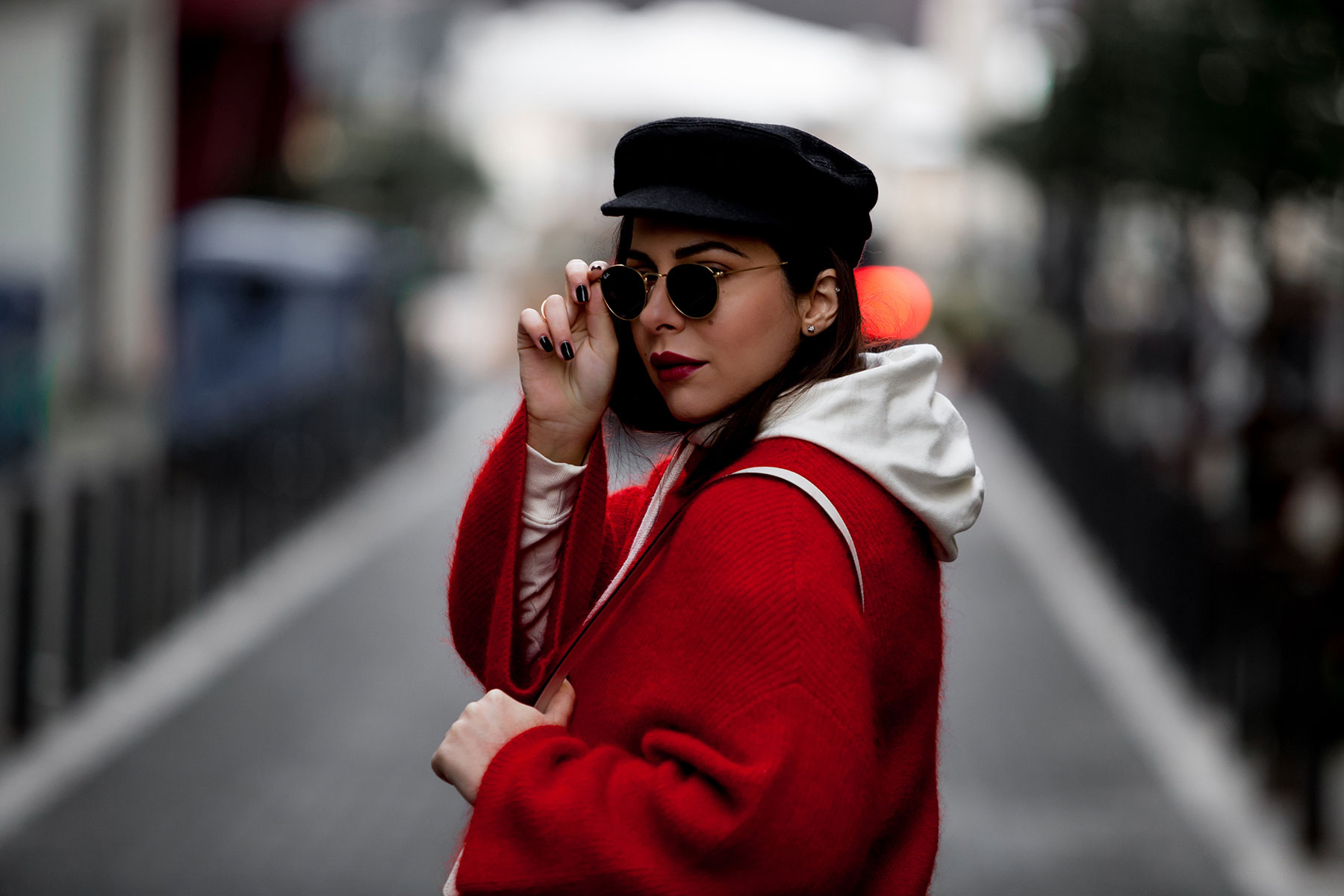 Hi loves! I hope you are doing great and getting ready for the holiday season! It's been a month I had been MIA, but everything is going great! I just have chosen to spend the last trimester of my pregnancy relaxing and preparing for the arrival of our baby. Every day I educate myself on how to be a good mother, because this is the most important thing in my life right now. The first two trimesters I was working more than I've ever worked in my life and I would not miss these last months for anything in the world. But I will write you more about this past month on a personal update this week, so stay tuned! 🙂
About the look; I love a good old hoodie and chunky sweaters so I decided to mix them on this look! We are in Greece for a while and the weather is still very hot here (21 Celsius degrees yesterday), so it's not ideal for a coat. Plus with all this extra weight of pregnancy, I feel better off without one.
I started my look by layering the red sweater with this hoodie, and completing it with maternity jeans. By the way, this is the coolest piece of maternity jeans I have found so far and the red sweater is one of my favourite pieces from H&M (also have it in grey and pink). I wore these embellished slingbacks from Zara to give a more feminine touch that contrasts with the edgy chic vibe of the baker boy hat. I feel this hat is the cherry on top for so many outfits, I am still searching for the perfect beret though. I finished with my Gucci Sylvie bag which matches my hoodie and pops really well against the red color. What do you think?
What about you? Would you wear this combo of sweater, hoodie and baker boy hat?
SHOP MY LOOK:
H&M maternity jeans (similar regular ones here)
Zara shoes (similar here)