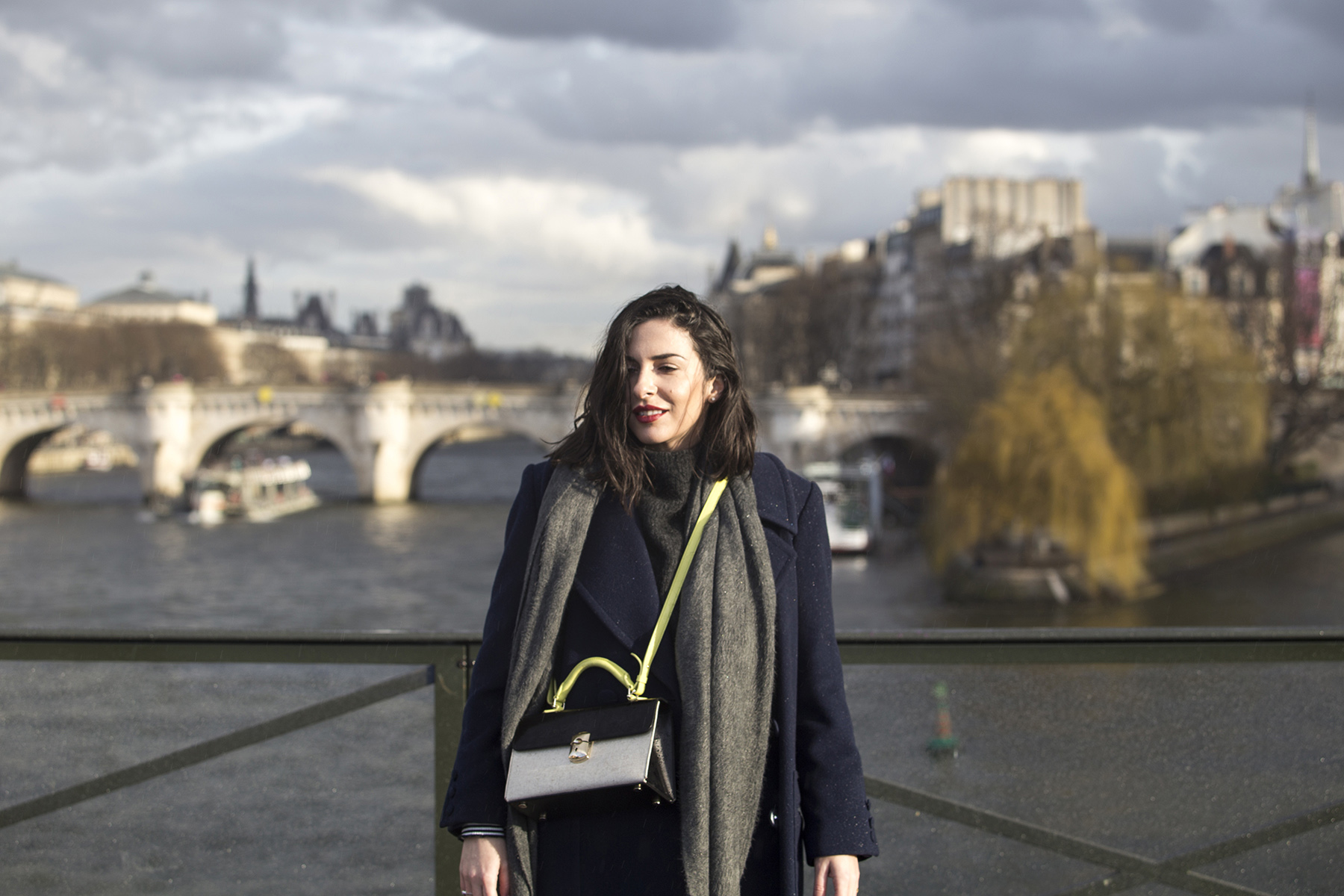 Happy Friday everyone! What a nice phrase to say right? I hope you had a great week so far! Today I share with you an outfit from last Sunday here in Paris!
As many of you who follow me on social media already know, I am on a mission to explore every inch of Paris, and to gradually make the transition from a visitor to a local. The truth is that this is something that requires a lot of time and effort for any expat anywhere in the world, but I am more than willing to make it work and so far it goes great.
Last Sunday, we went at the area of Saint Germein de Prés where we met with a couple of friends/colleagues from Mykonos, who had visited Paris for their anniversary. We had a coffee and a sinful amount of delicious desserts at one of the most famous and iconic cafés of Paris, Deux Magots. It was so great meeting our friends and enjoy this beautiful Sunday with them, while jumping from one topic of discussion to another. I love it when friends are visiting.
Later our friends had to catch their flight back to Greece, so Anestis and I decided to go back home on foot and explore a little bit more the city on our way.
We took some photos around Deux Magots and continued to the 1st arrondissement. At some point we found ourselves at Pont des Arts, a beautiful pedestrian bridge which crosses the River Seine. This is where Anestis proposed two years ago and it was the first time we passed by this specific bridge since then. Before we were at the middle of the bridge, we got caught in a downpour! It was a surreal mix of sun, rain, blue skies, a rainbow and a downpour, that would make even the most heartless person in the world feel intensely romantic! I was so excited to be there, under the downpour, with my love, taking photos, laughing and feeling exactly as happy and ecstatic as I felt at this bridge two years ago! Wasn't it magical or what?
As for my look, I wanted to wear something really warm, casual and comfortable, yet stylish, so there's not much to say about the styling today. I pretty much wore the first pieces I saw in my closet that day! 😉 How do you like it?
So what about you? How would you like to spend your Sundays?
Wishing you an amazing weekend ahead!
Love,
Stella
I was wearing:
Ermanno Scervino coat (similar here and affordable version here)
Zara jeans (similar here)
Photos by: Anestis Iliadis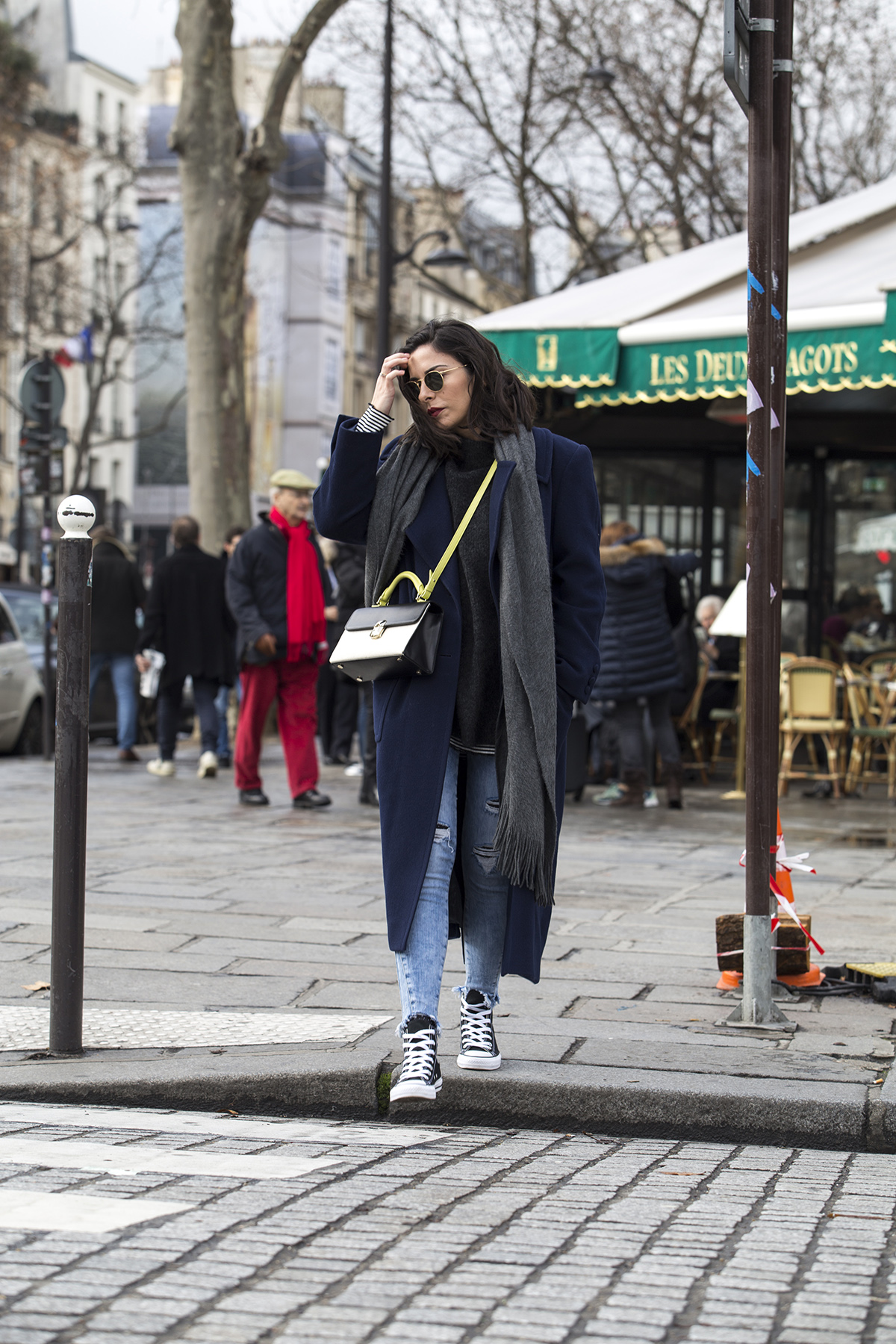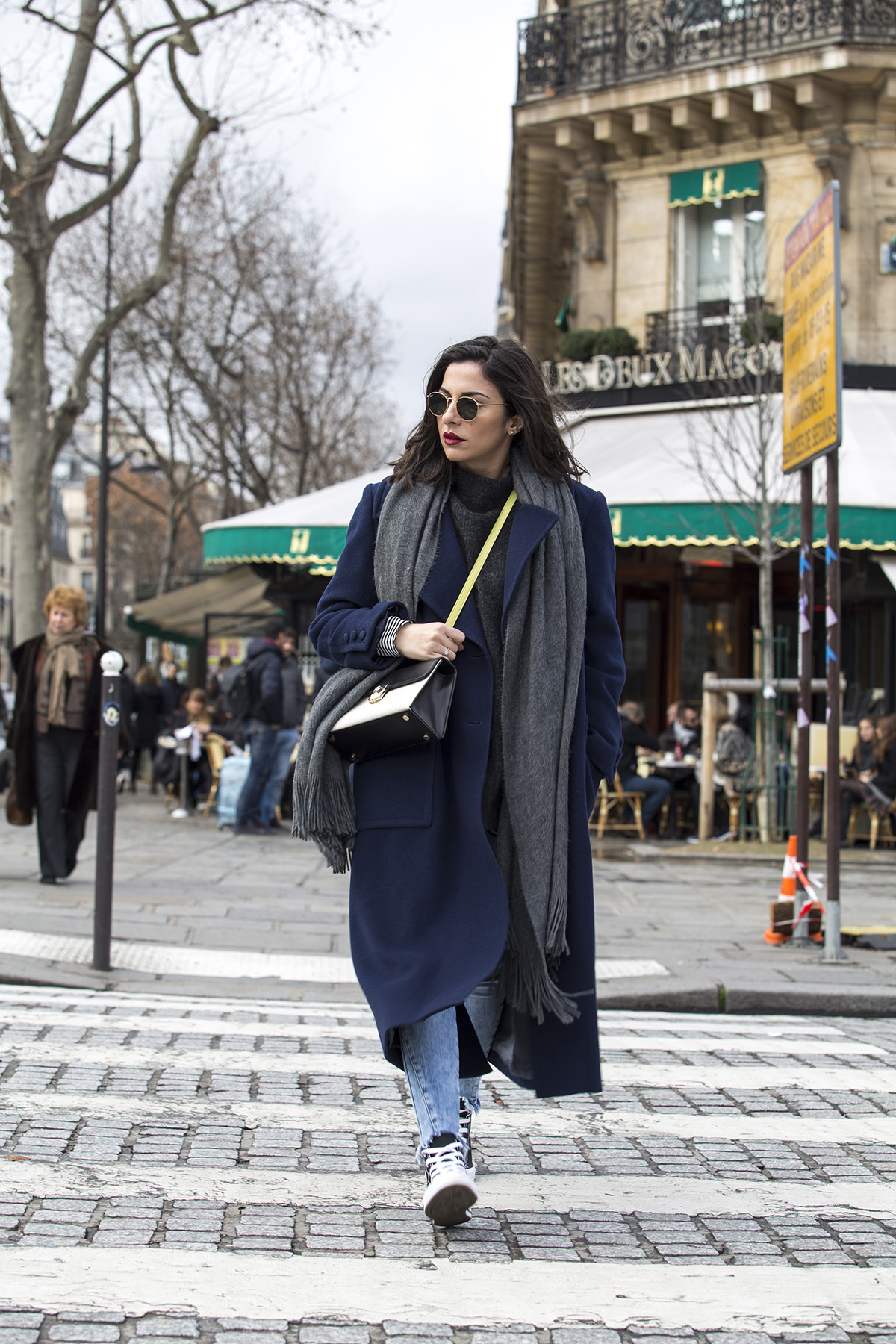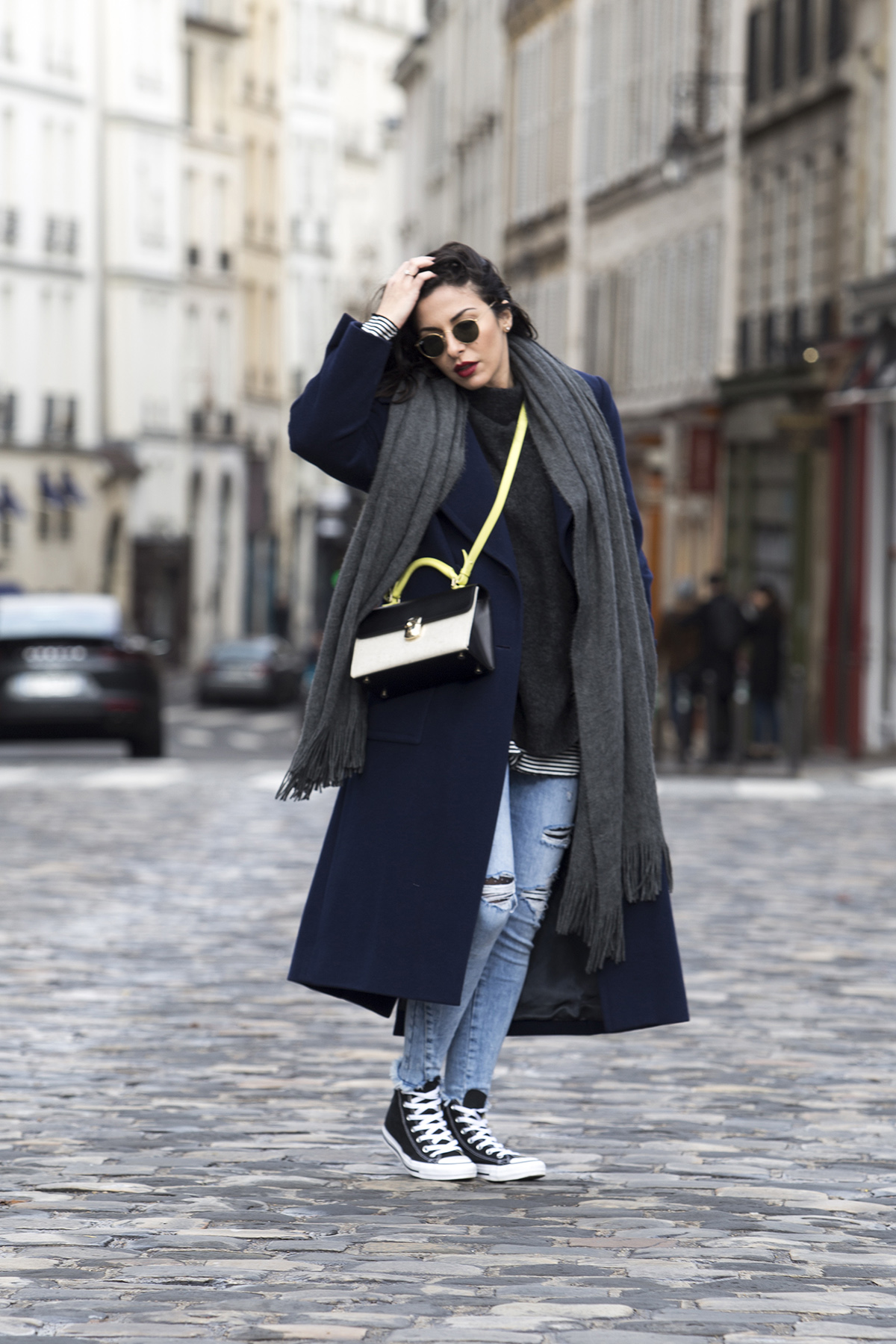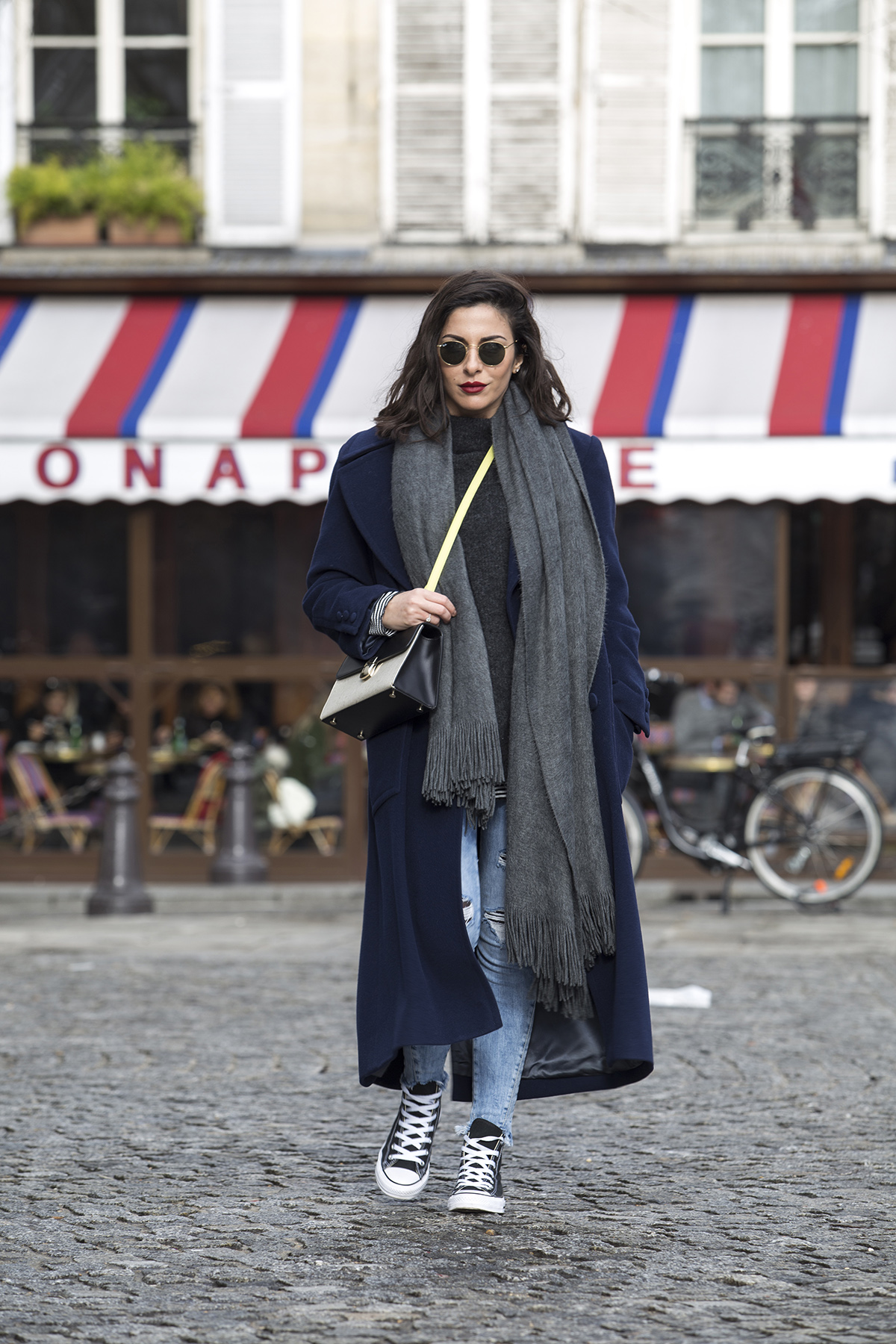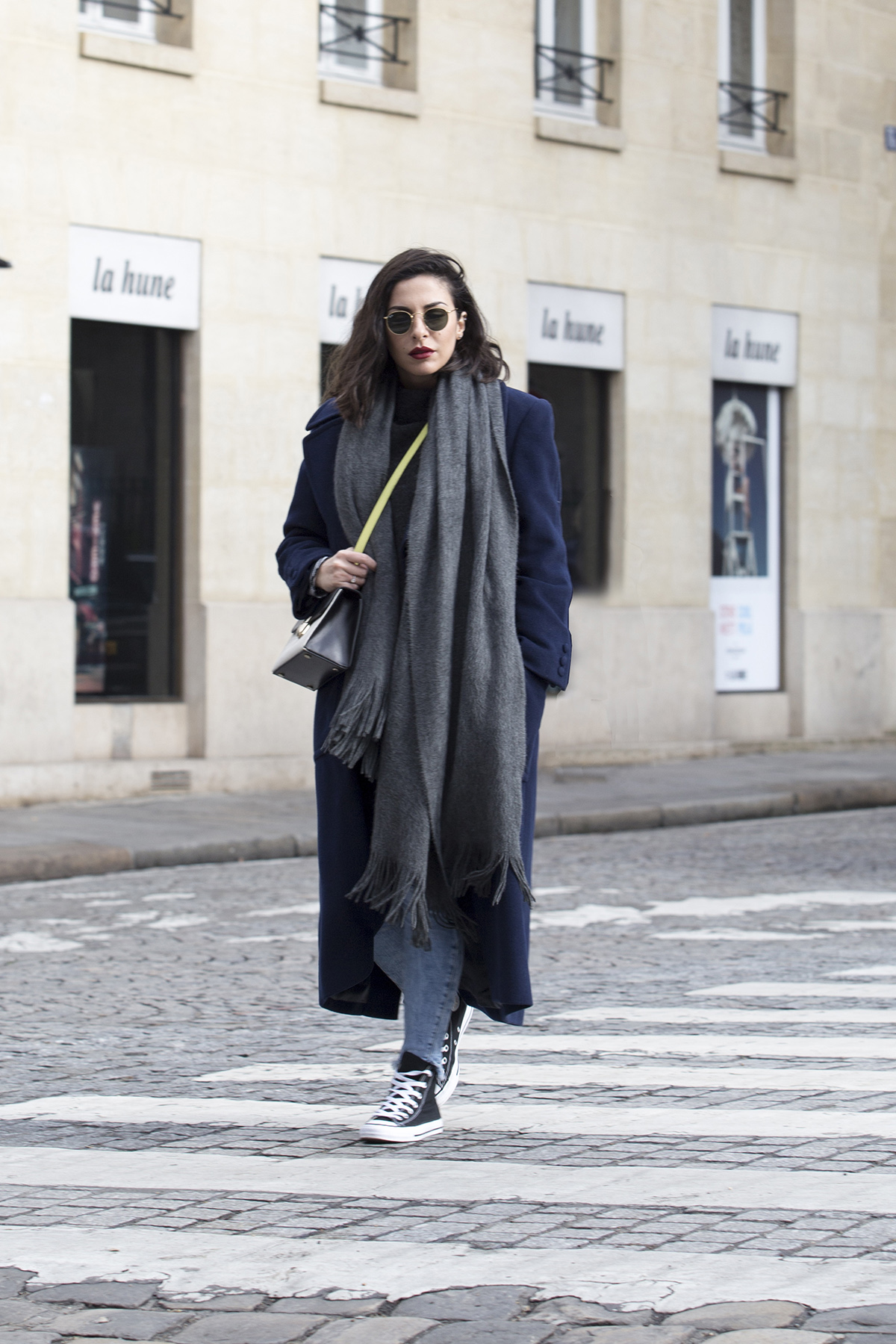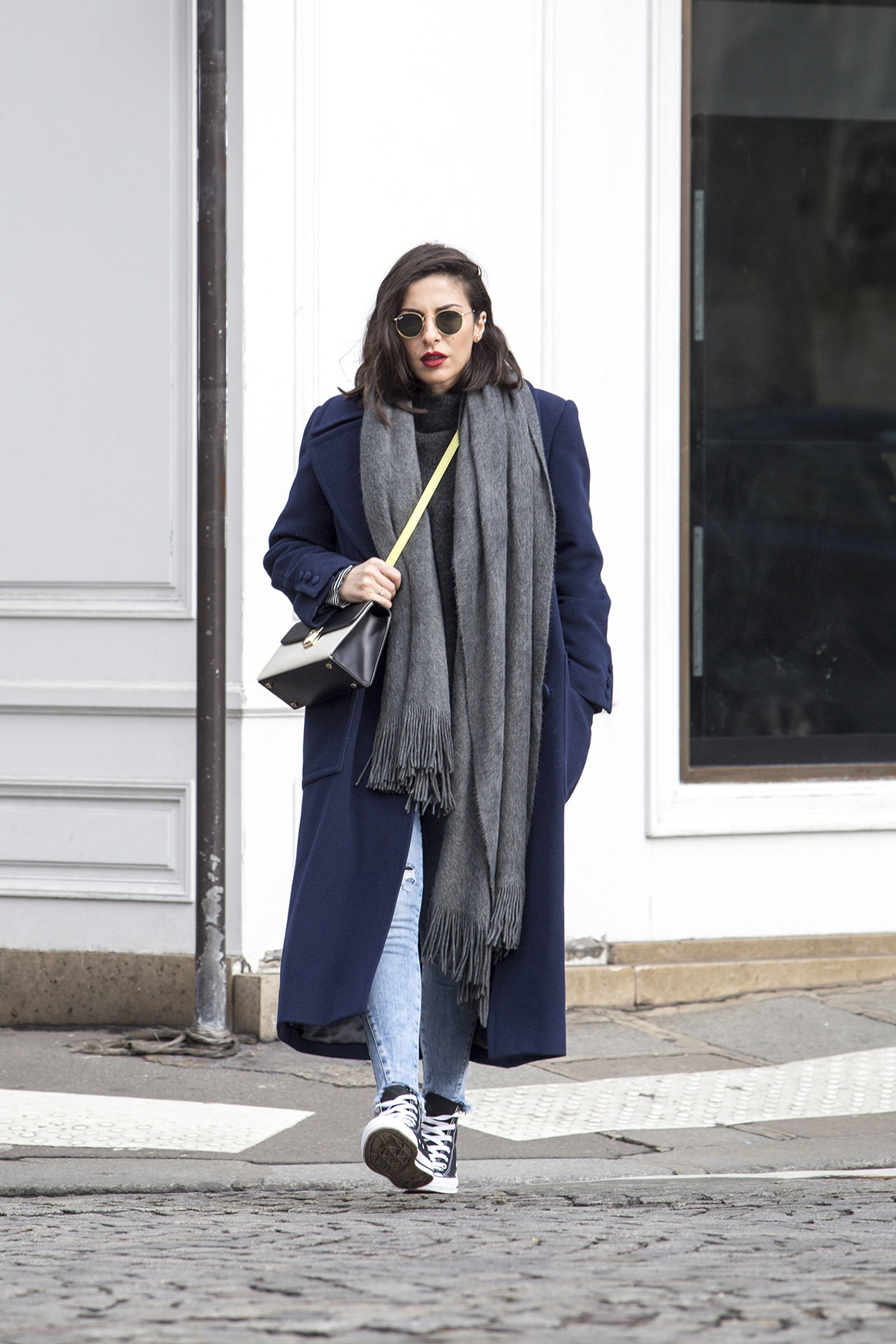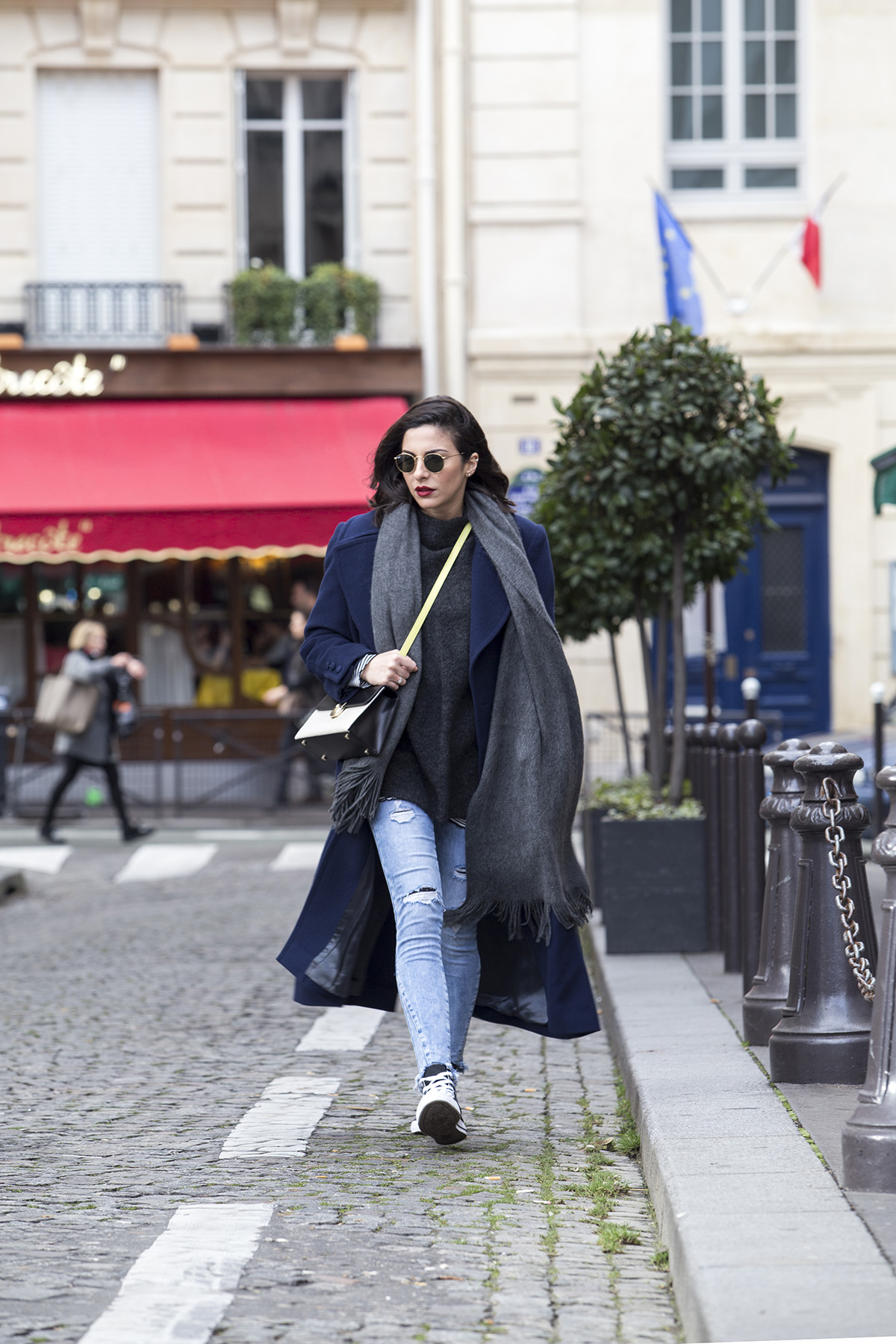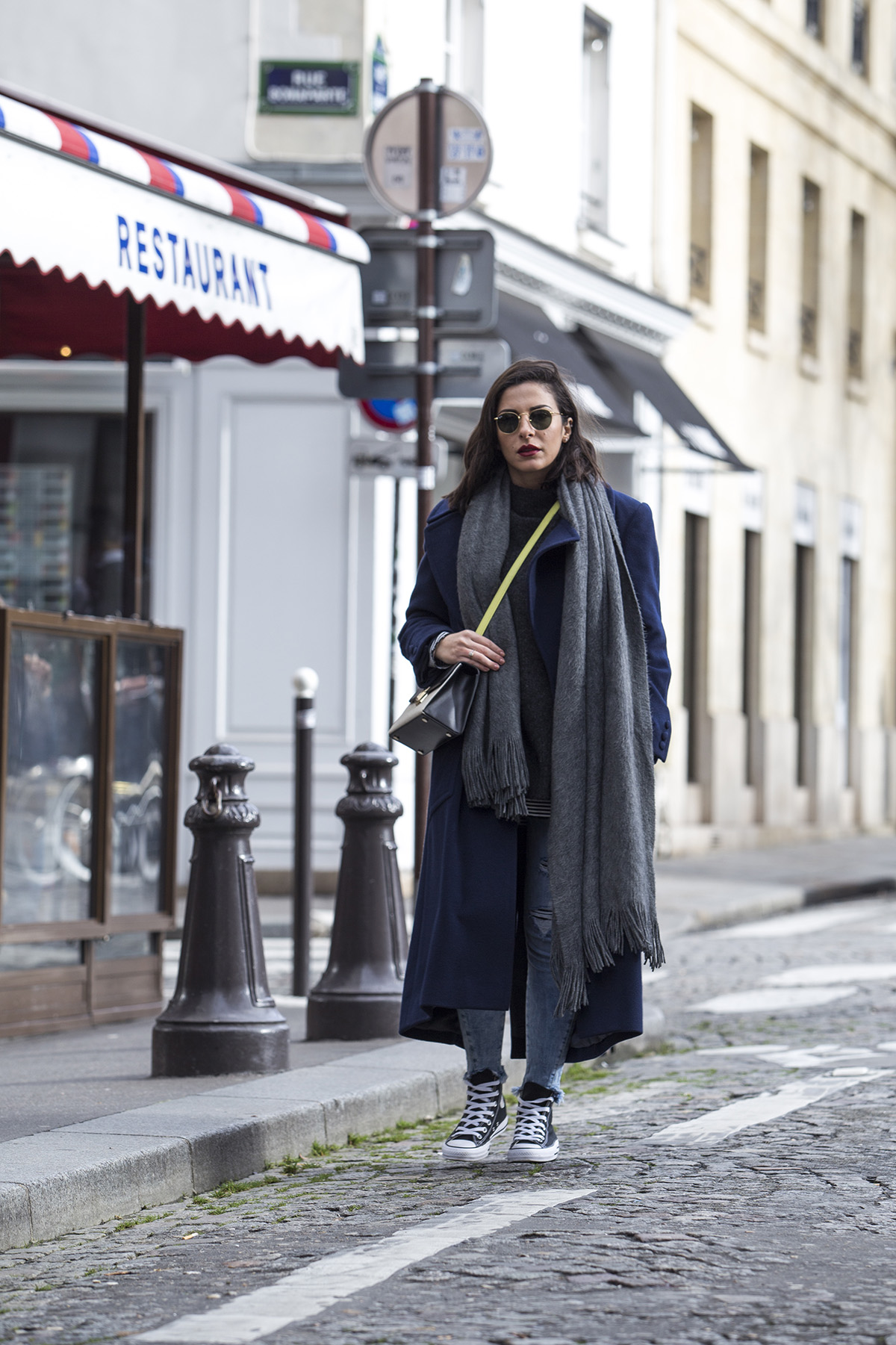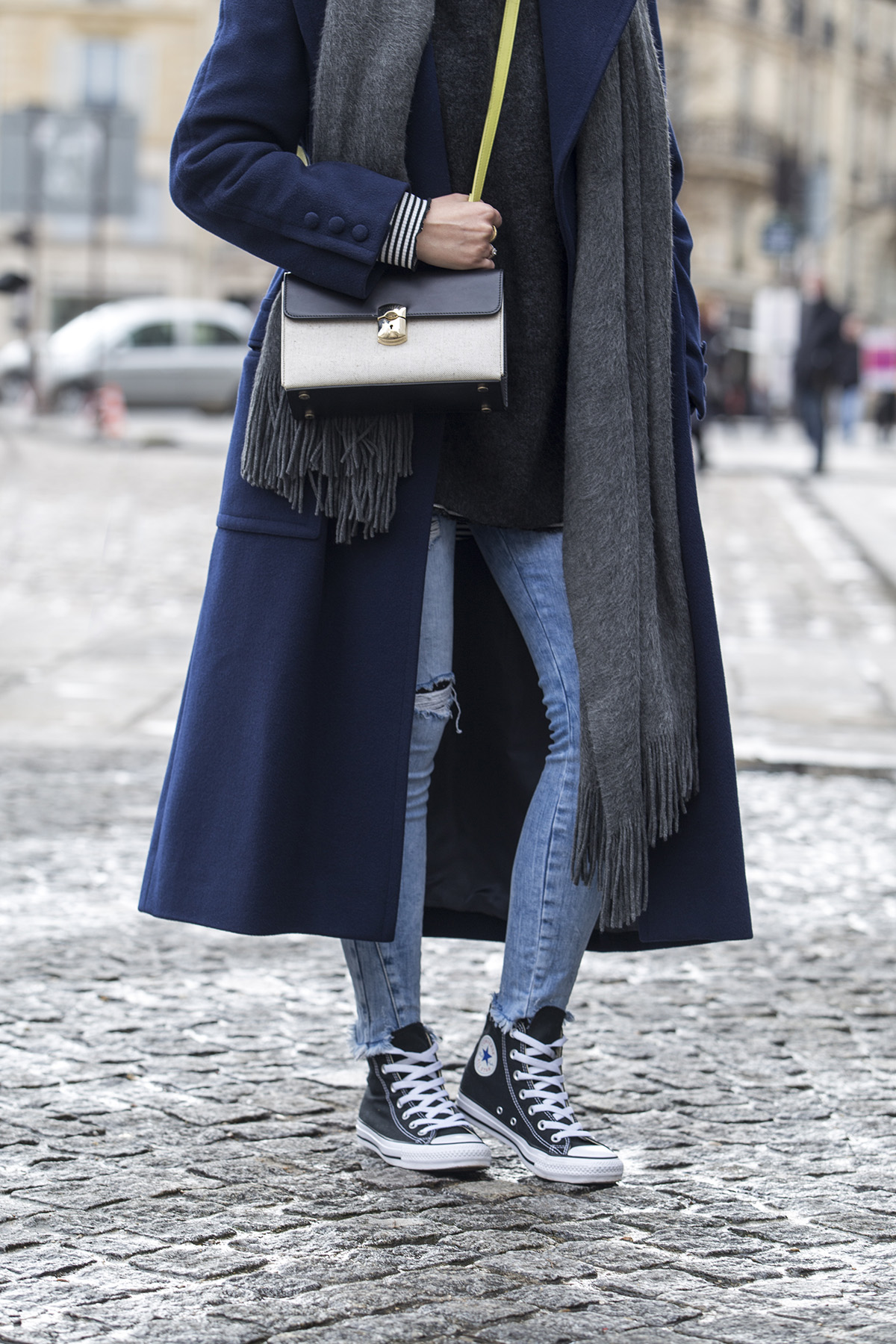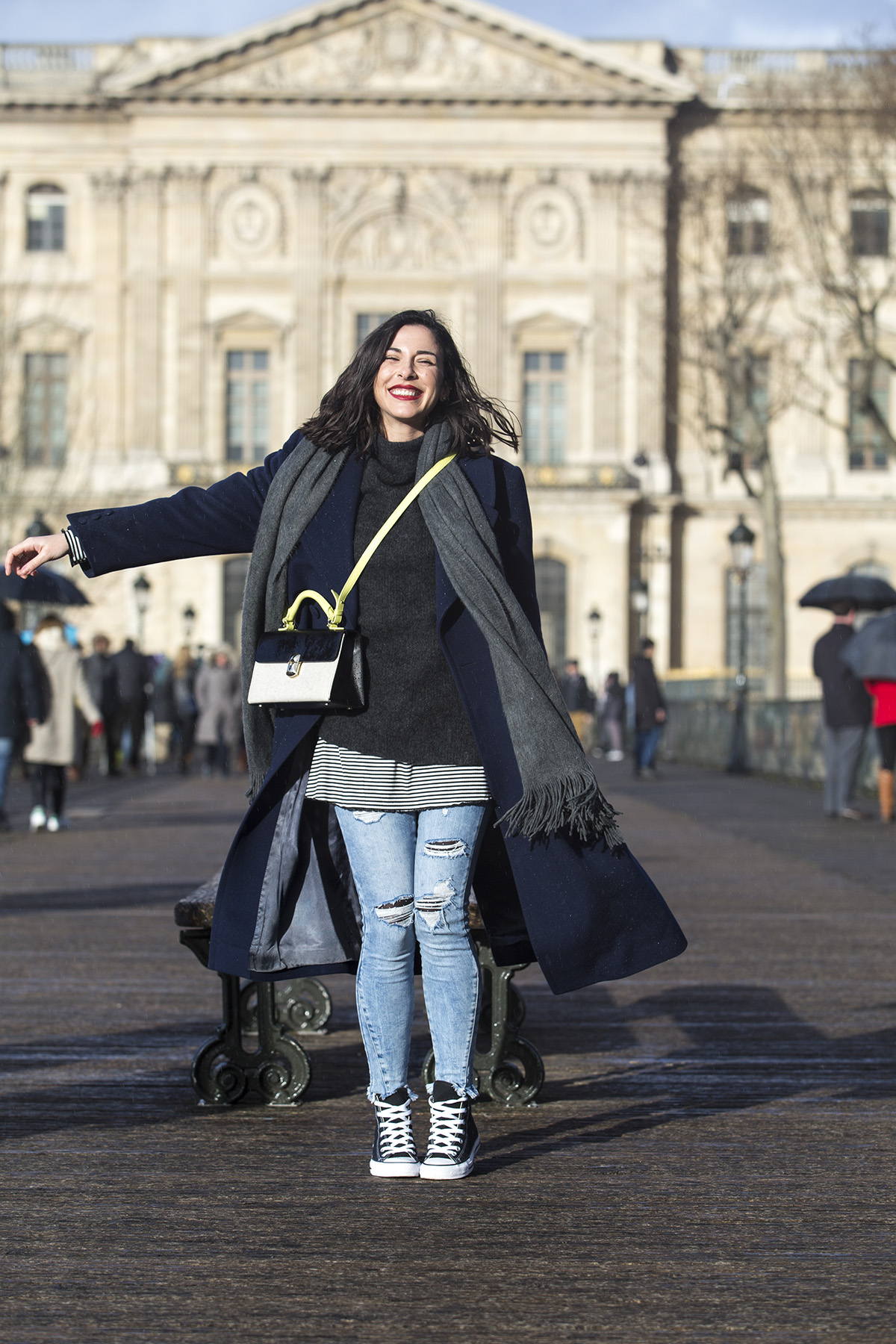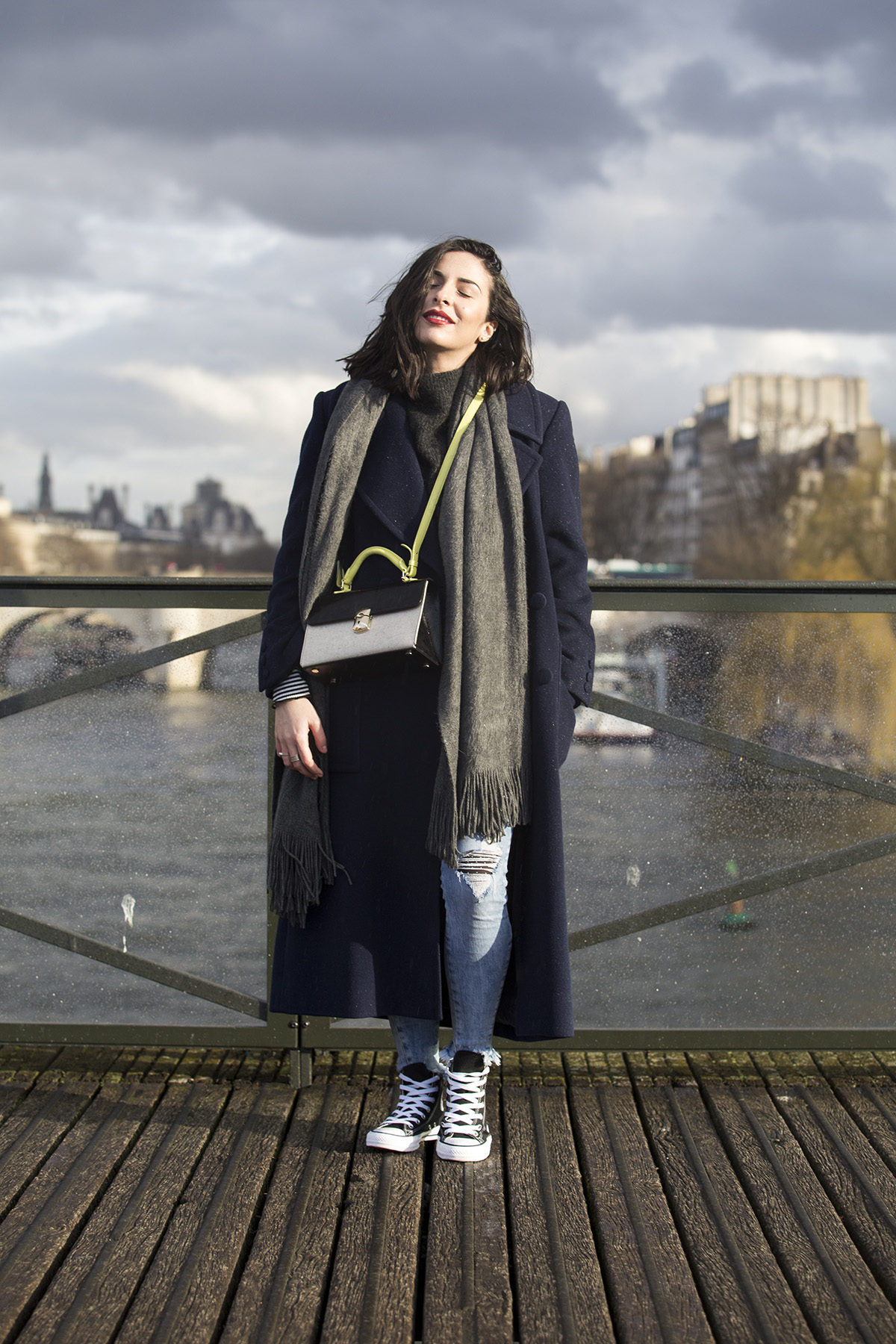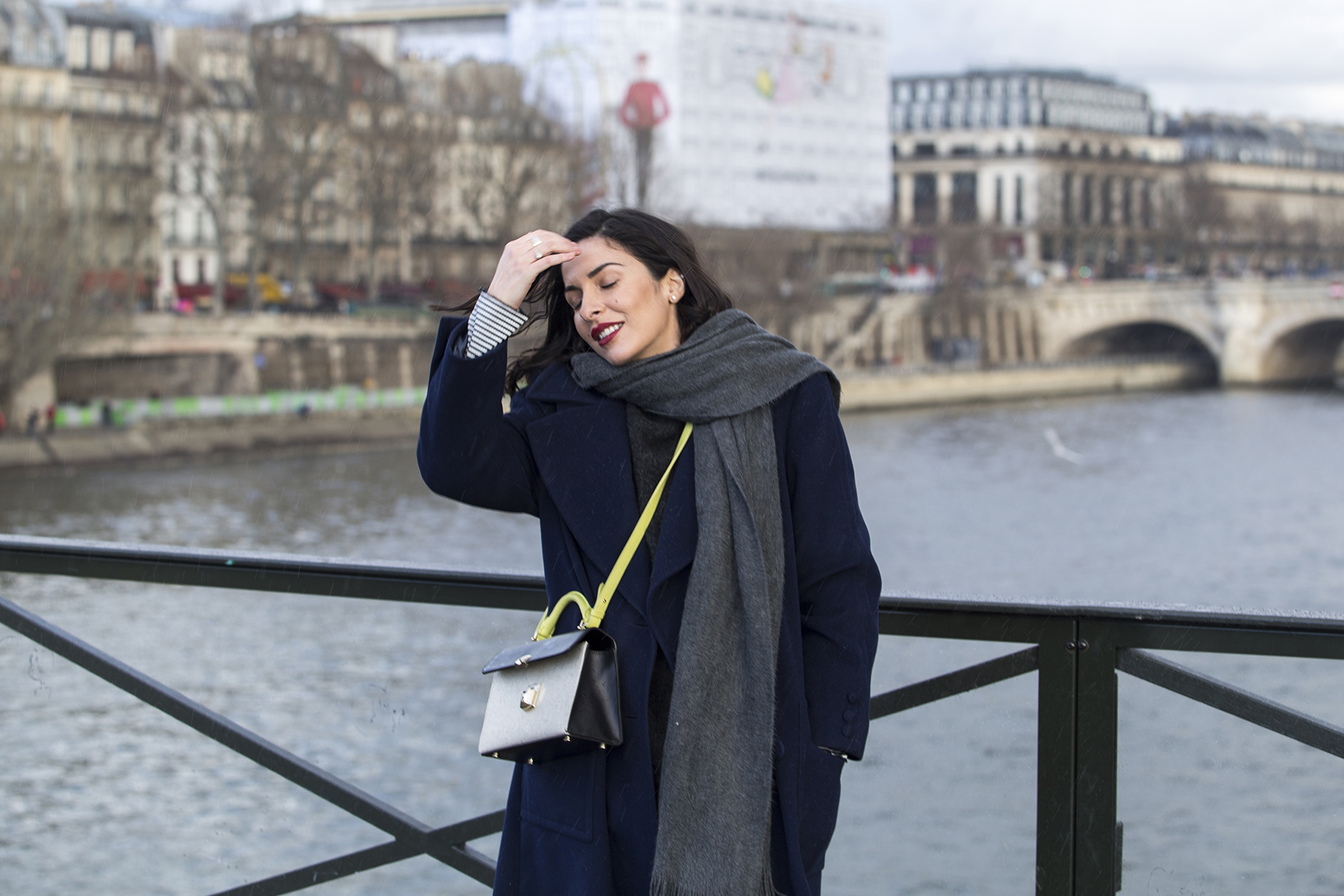 SHOP THE POST: