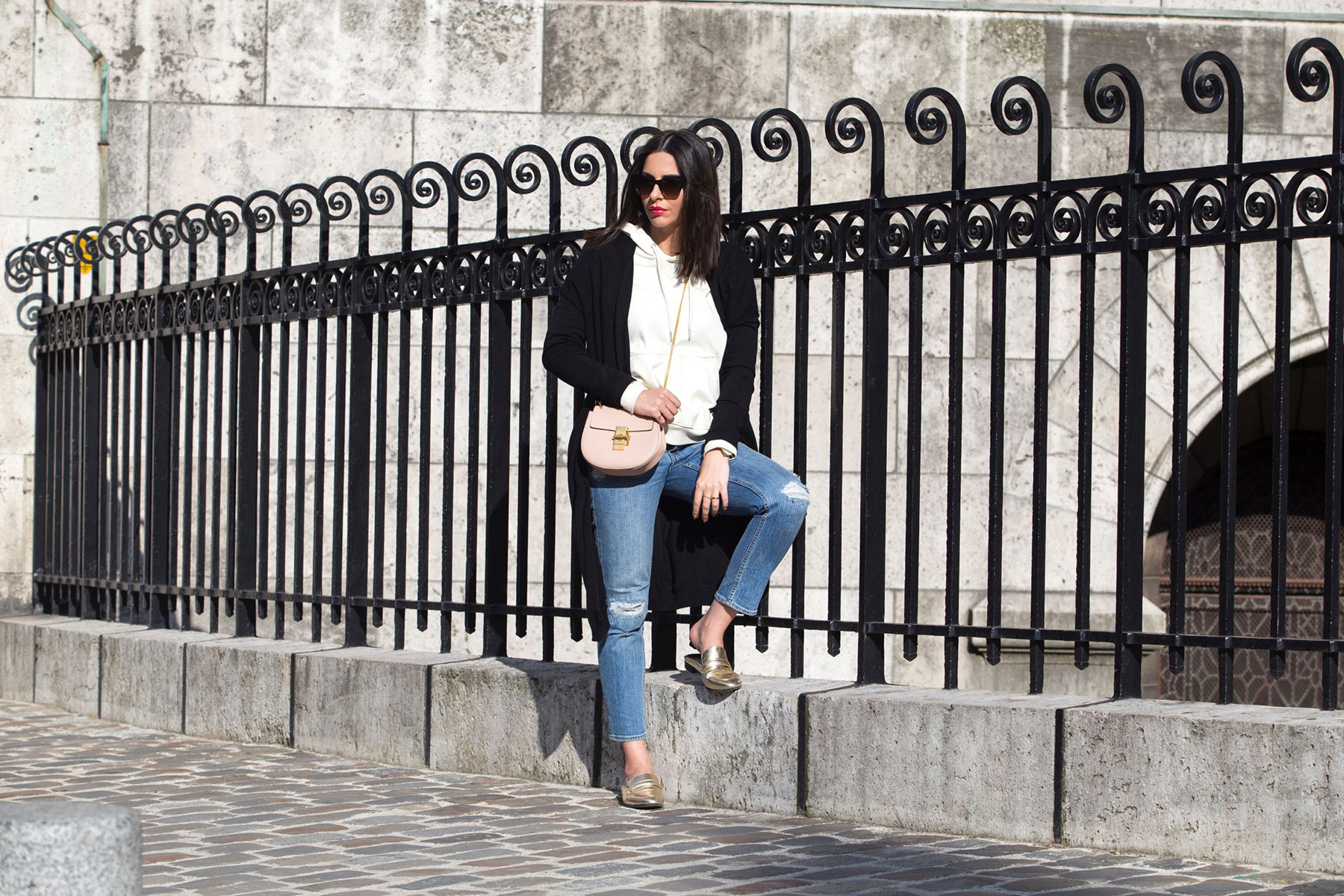 Birds singing, tree leaves susurrating, and a guitarist playing the Romance Anonimo and the Asturia, while you drink your afternoon coffee. Sounds like a dream? Nope, just a typical Sunday in Montmartre. Which is something you should really add to your bucket list!
Montmartre is fantastic because of the diversity of elements there. The majestic Basilic on the top, la Place du Tertre in the middle with all the painters and portrait artists, and at the bottom, The Moulin Rouge, one of the most famous cabarets in the world.
Montmartre will always hold a special place in my heart, as it's the place where A & I first experienced Parisian life as locals a few years ago, and where we promised each other that one day we will leave in Paris. So before leaving for summer, spending a day in Montmartre was mandatory.
After a long walk around Sacre Cœur and Place du Tetre, we stopped for a coffee at rue Gabrielle, where we lived some unexpected magical moments. A guitarist sitting at the stairs across the street, was playing some of the most amazing guitar solos. Add the song of the birds and the susurrate of tree leaves, and you're just about in heaven. Later we had dinner at our favorite restaurant in the area, La Taverne de Montmartre. They have the best fondue and raclette and the service is also very friendly and accommodating. For desert, we had crêpes at Bouchon, that we enjoyed on our way back home after this wonderful Sunday in Montmartre.
Have you ever been to Montmartre and have a favorite go-to place? Do tell us in the comments below! 🙂
SHOP MY LOOK
DKNY cardigan (similar here)