Hi loves! I hope you're having a great start to September so far. Today I want to share with you a summer outfits recap of what I wore this summer. It won't be a long one, because well, most of the summer I was asleep. As you may have already noticed, I was wearing a lot of oversized dresses since my pregnancy bump was showing from the very first weeks.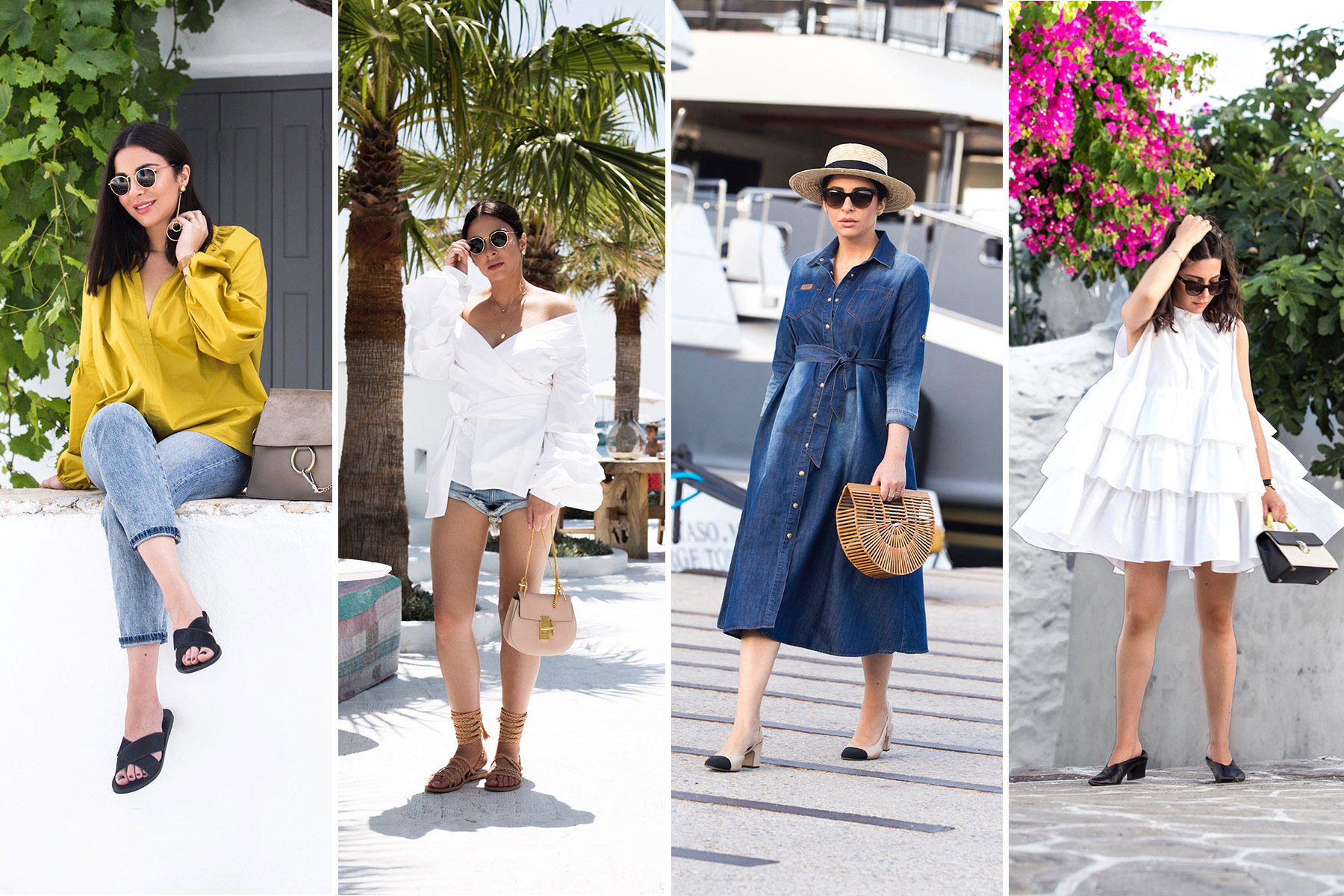 If you wish to see more photos of an outfit, click on the photo to go on the specific post. Please check them out and let me know which one was your favourite look from my summer outfits recap.
When I could still wear my favourite jeans. I remember they felt weirdly tight that day, but I didn't know why yet. 🙂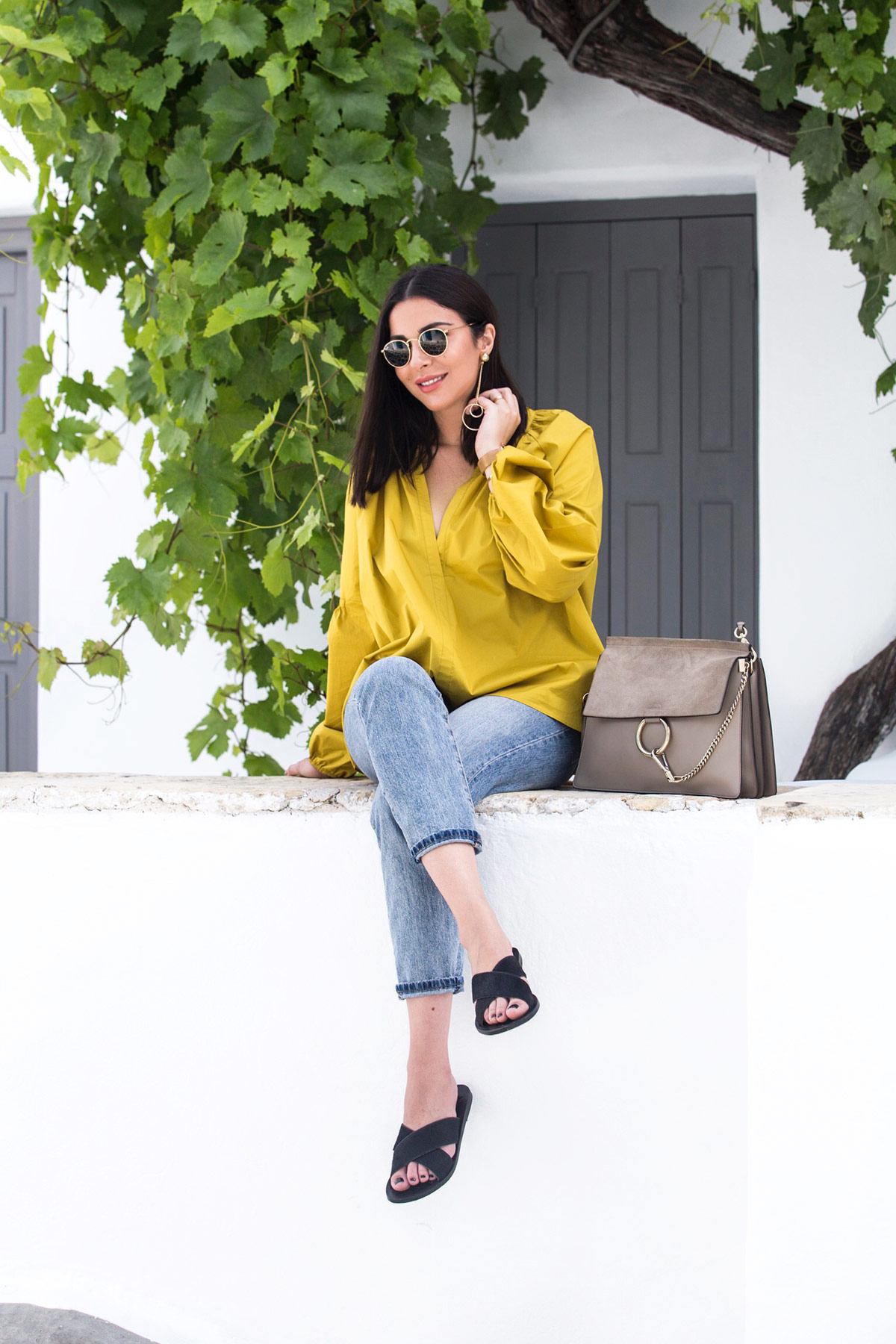 2. Still didn't know that I'm pregnant, but I had an inexplicable glow for someone who woke up at 5 am that day. Back then, a friend told me "even your knees are glowing" haha!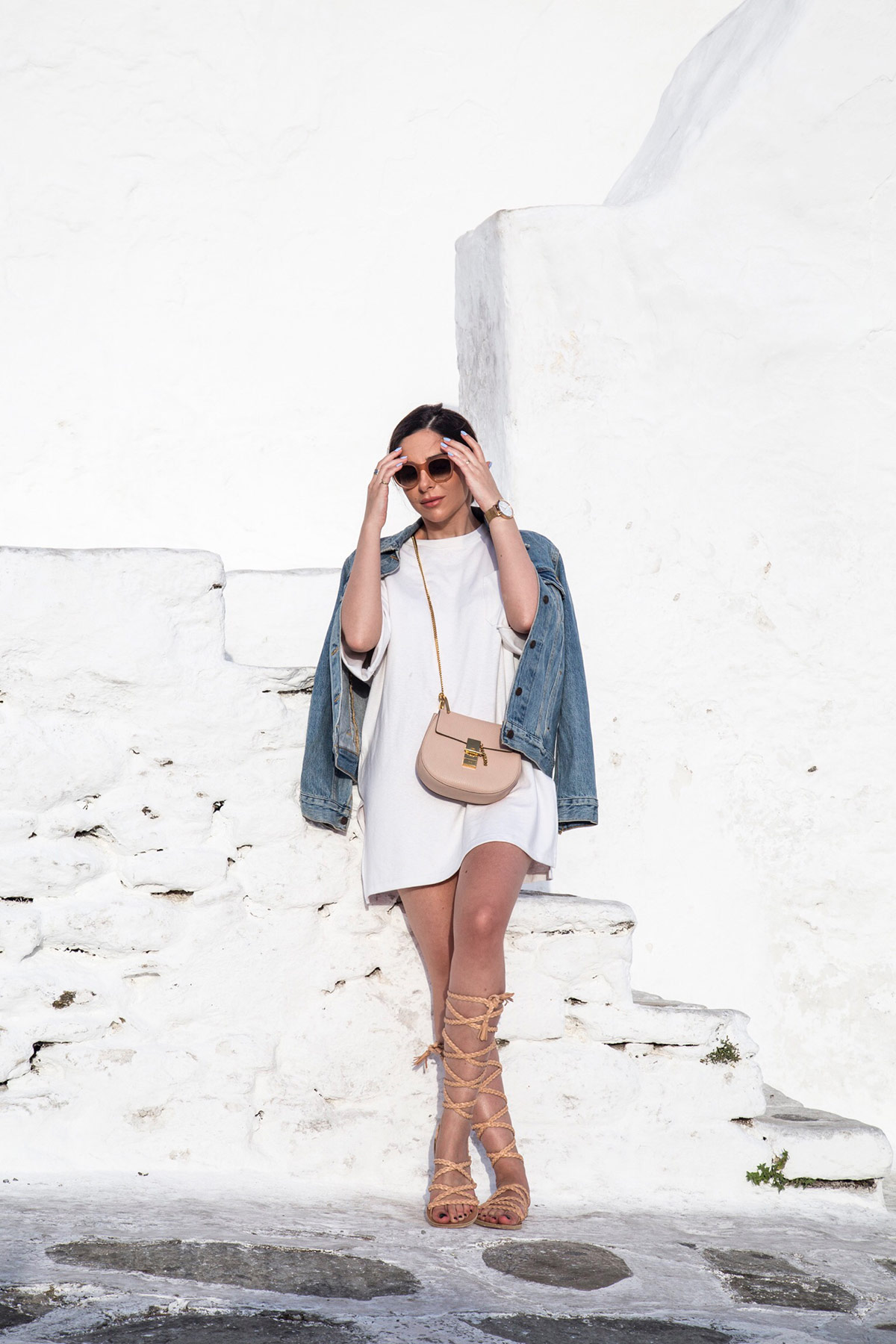 3. My all time favourite little white dress from Zadig & Voltaire (as also worn here and here).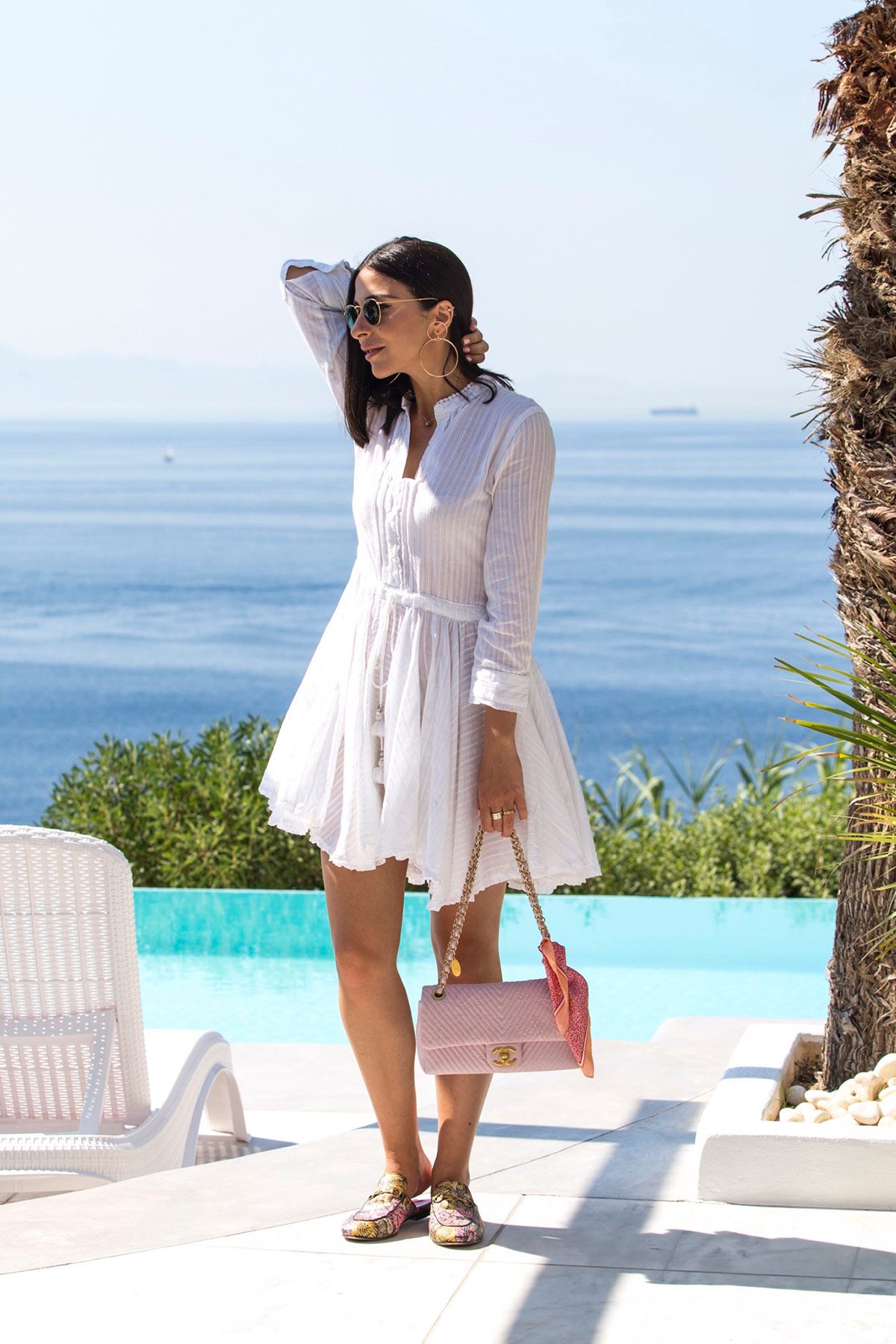 4. The first photo shoot after finding out. I was smiling so much that day, we could barely take some decent shots.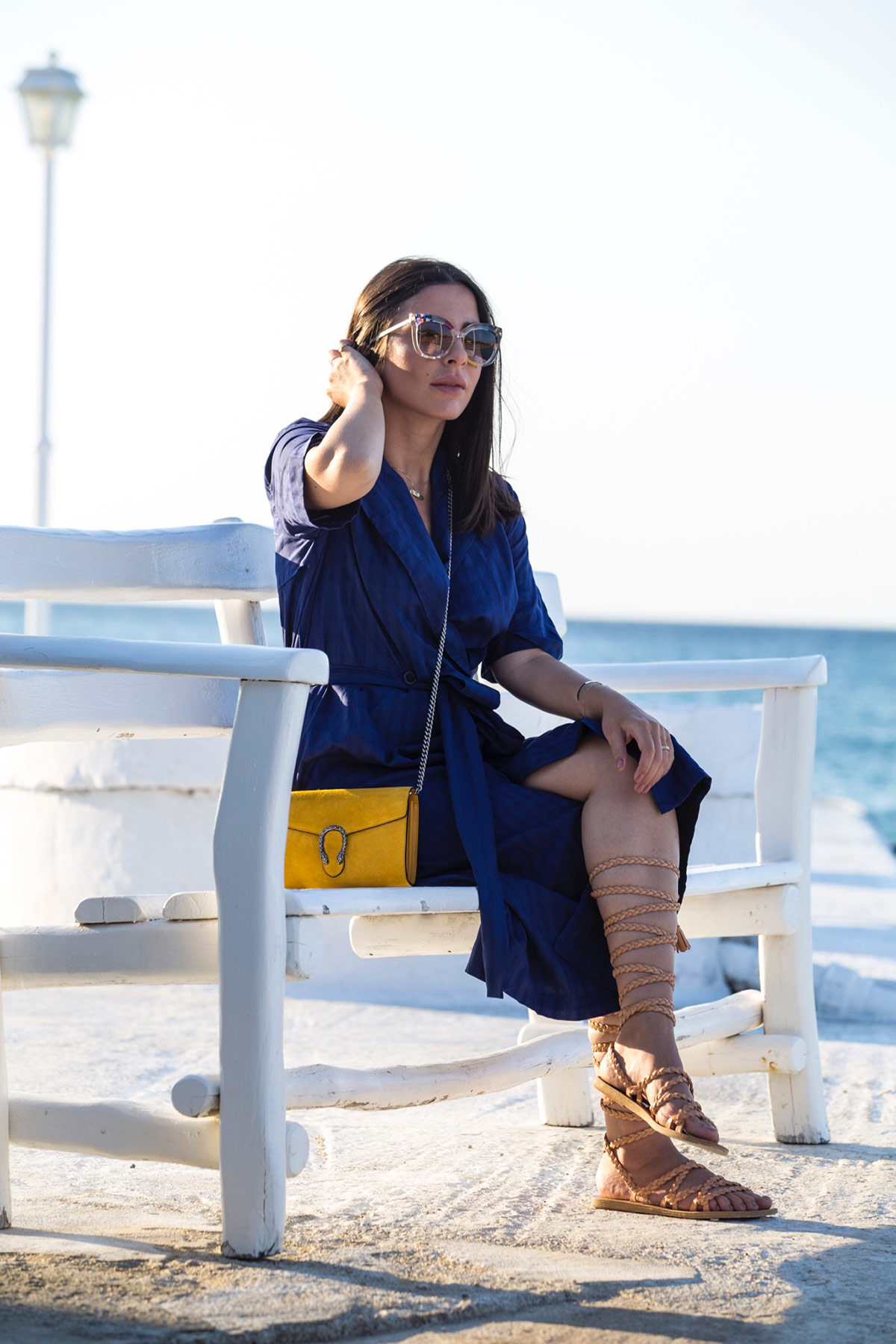 5. Let the oversized dresses begin.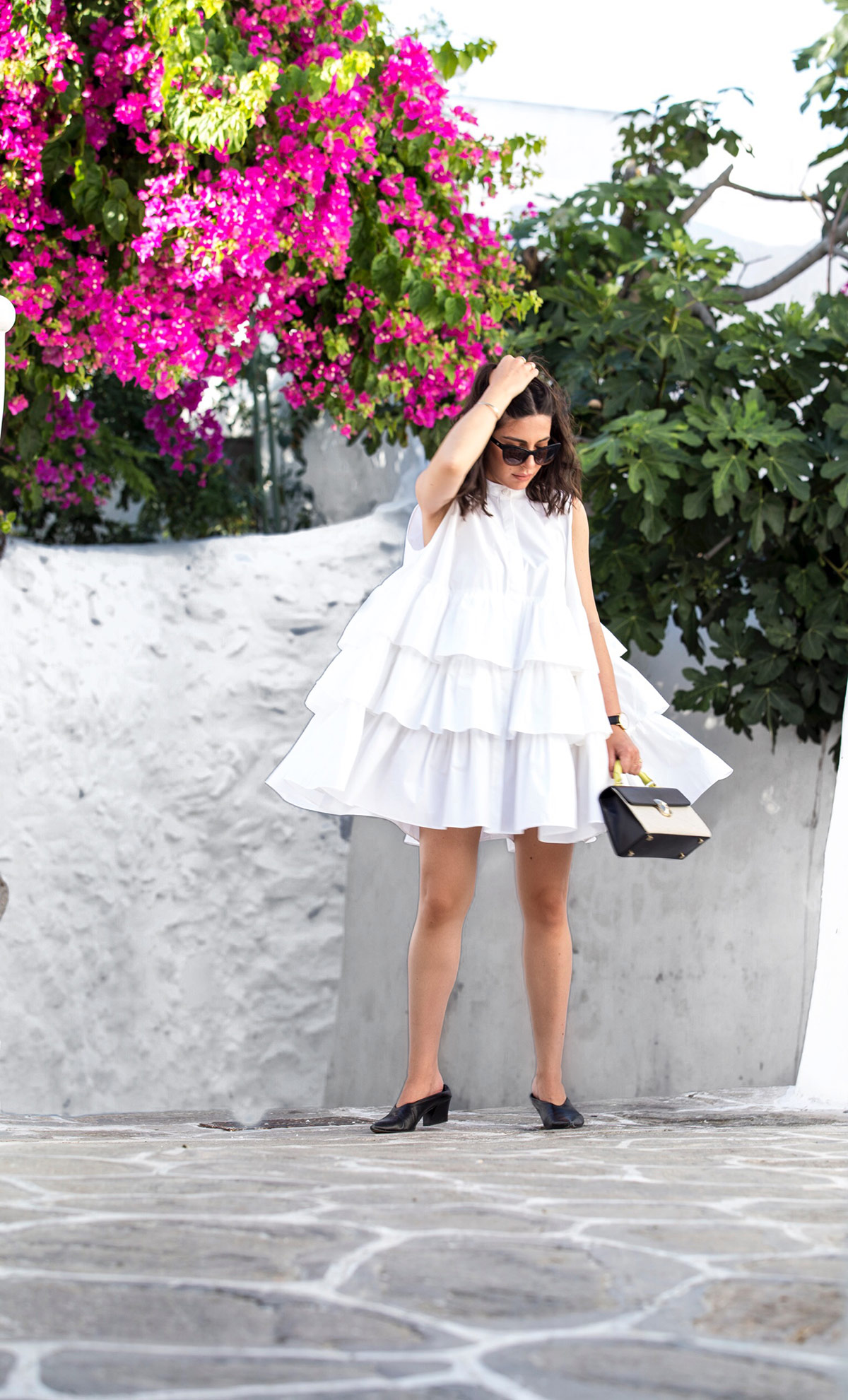 6. Oh denim shorts. I am going to miss you so much!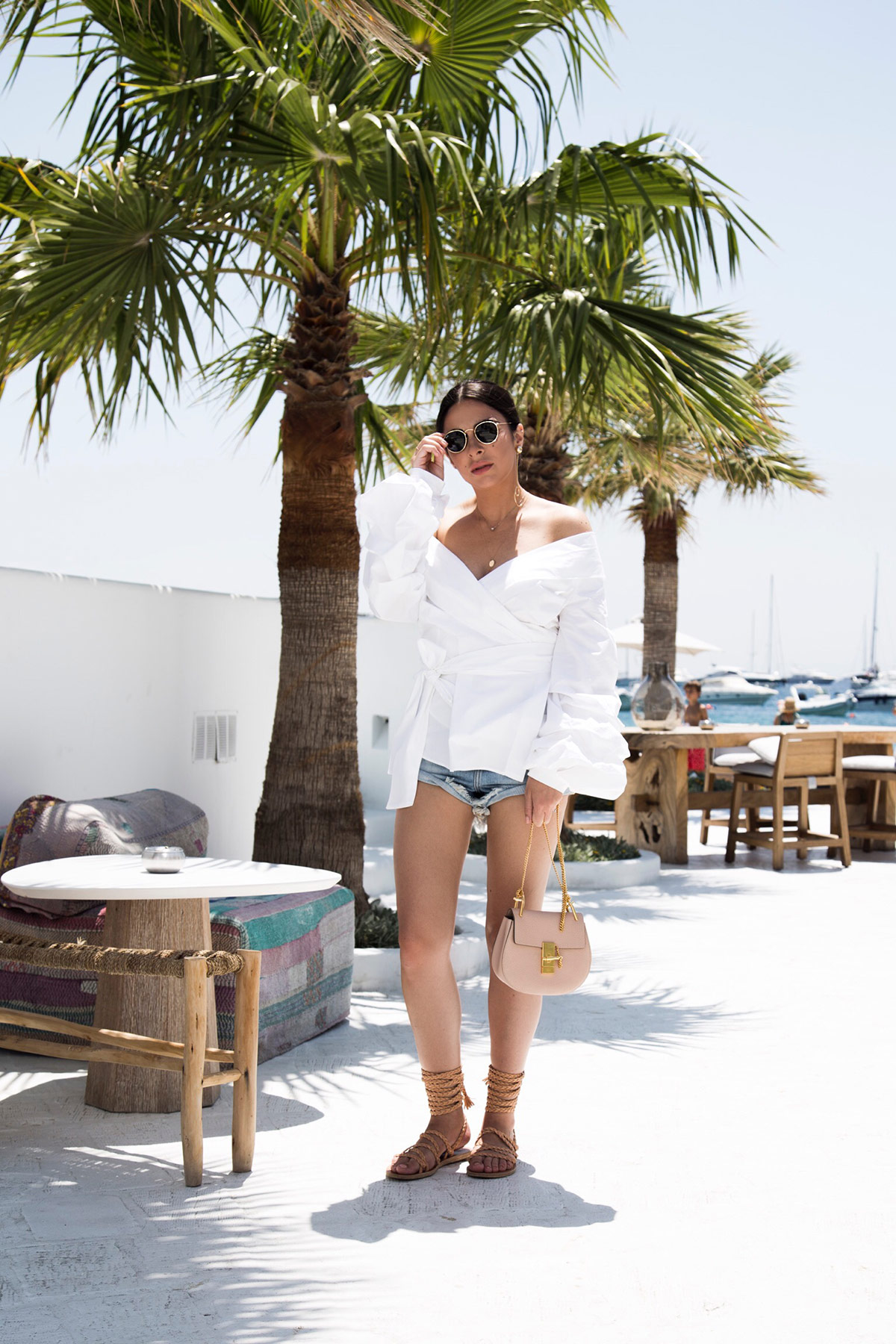 7. The dress I wore for my private presentation at Versace during Haute Couture Fashion Week in Paris, last July. These Stuart Weitzman sandals are the most comfortable high heels ever. Yet, that day I couldn't bare wearing them for more than 20 minutes. After these two days, I slept for a month, literally.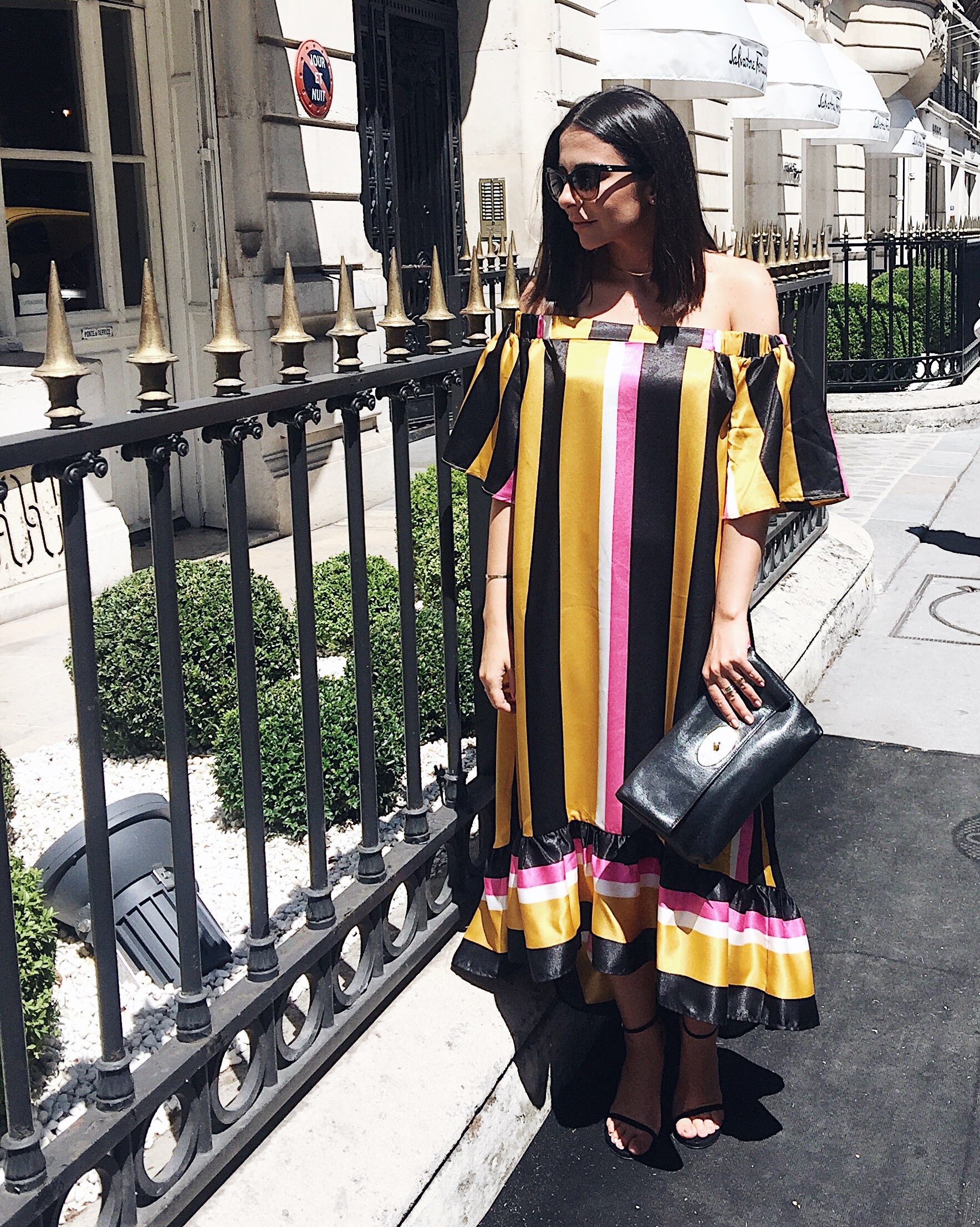 8. From the comments I received, this was your favourite oversized dress (and it's back in stock).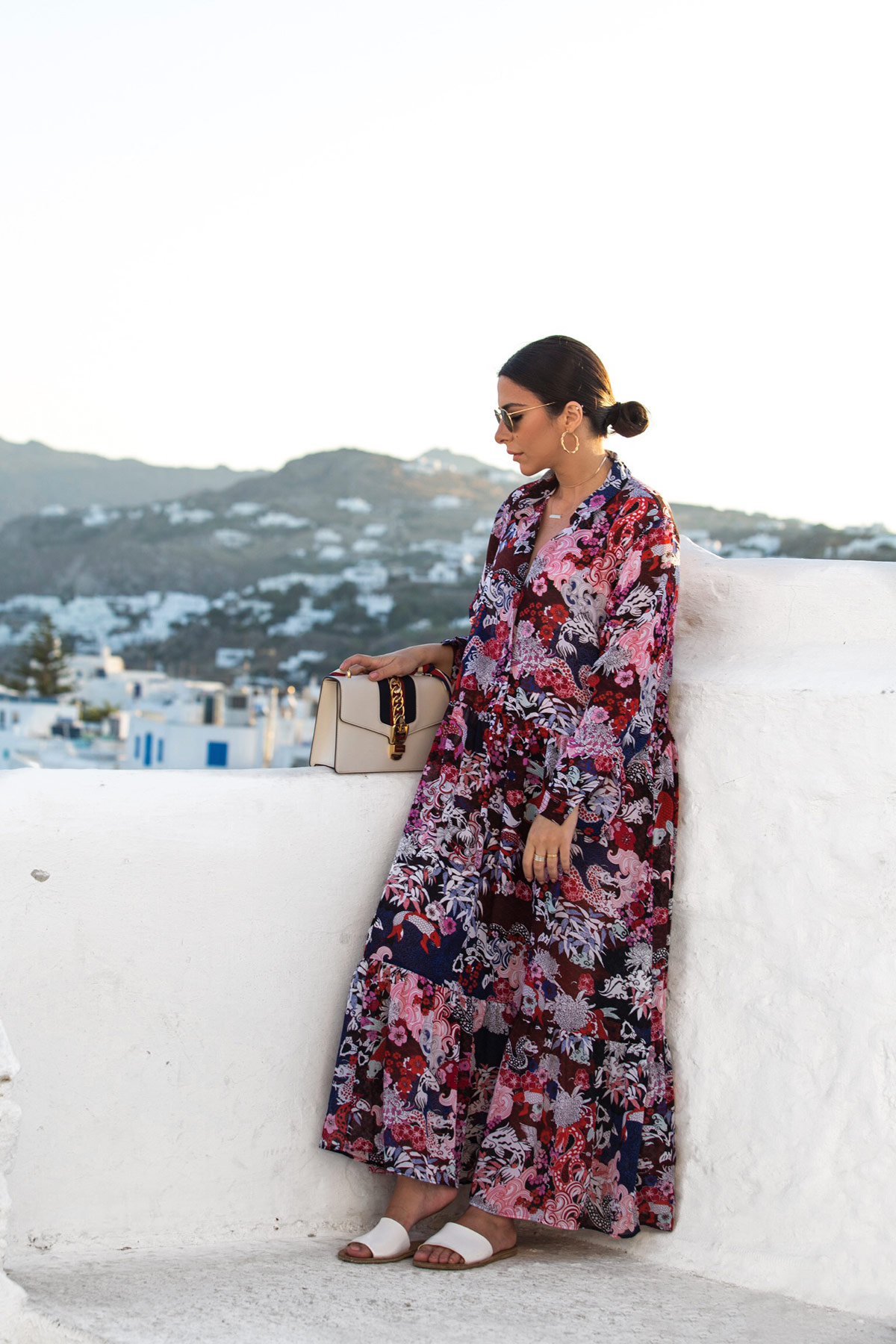 9. Still hiding the bump with real mastery. The skirt zipper is almost fully undone.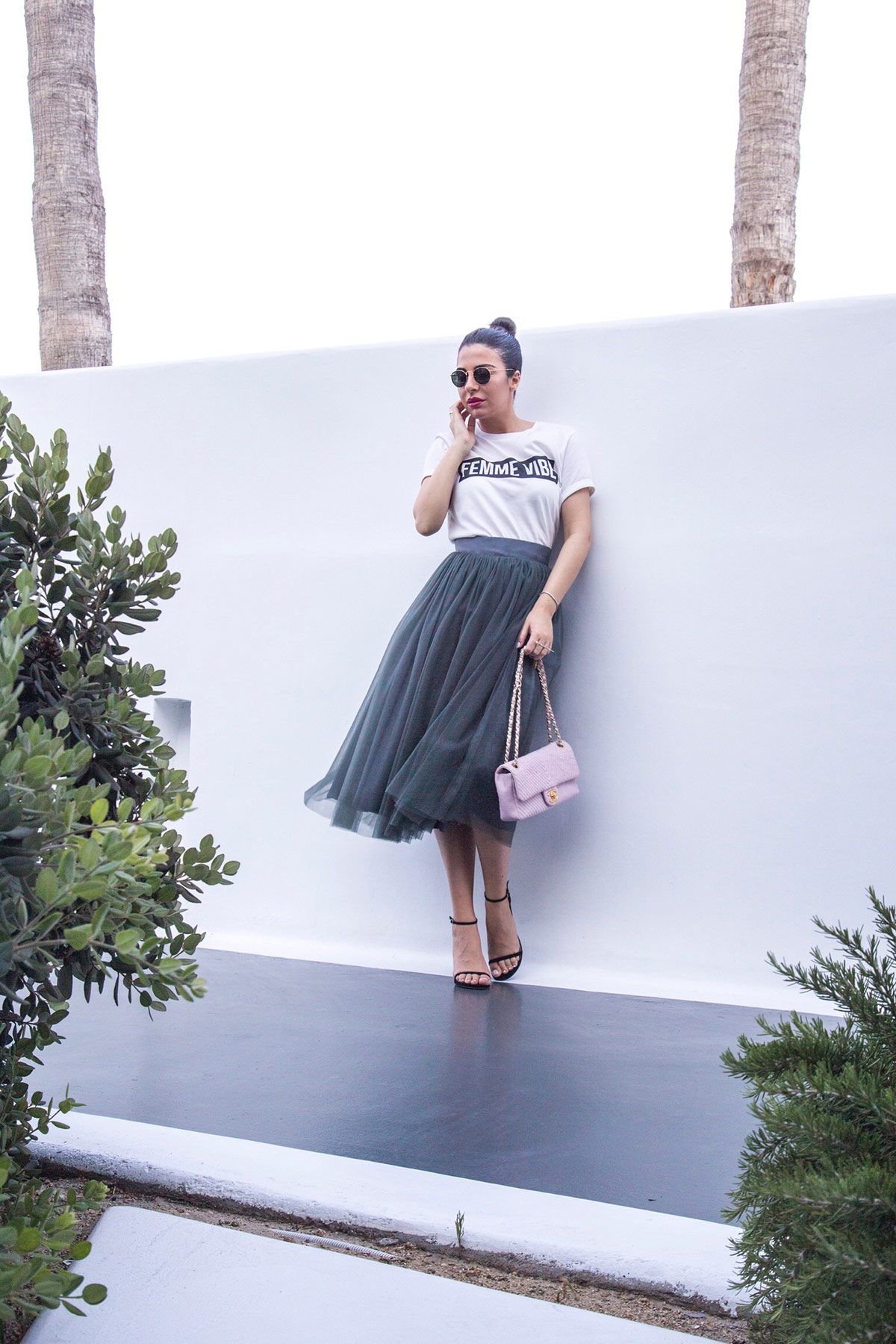 1o. When I woke up for good from my all-summer-long nap, and finally went to the beach 🙂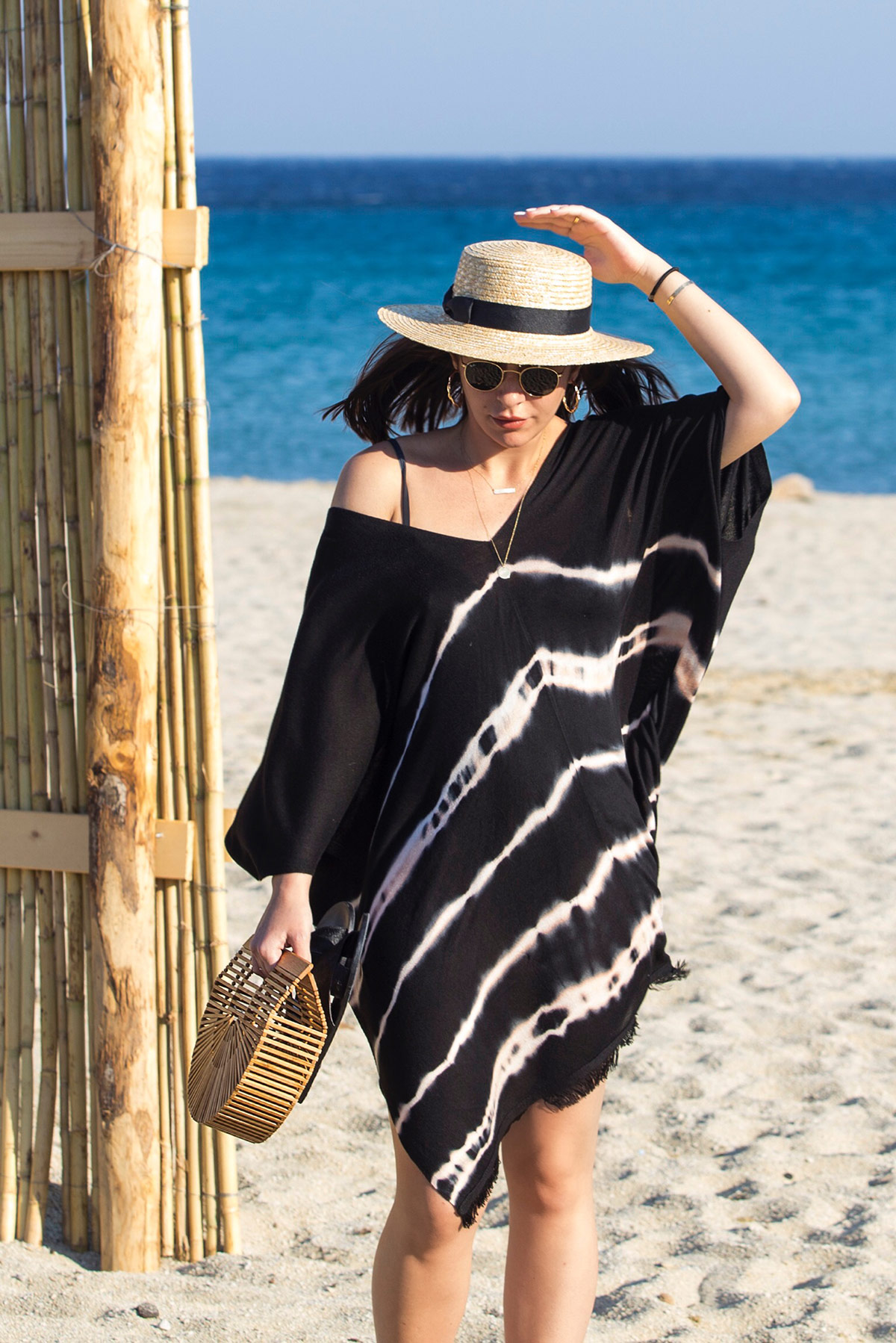 11. A day at work, before clients' embarkations at their yachts in Mykonos.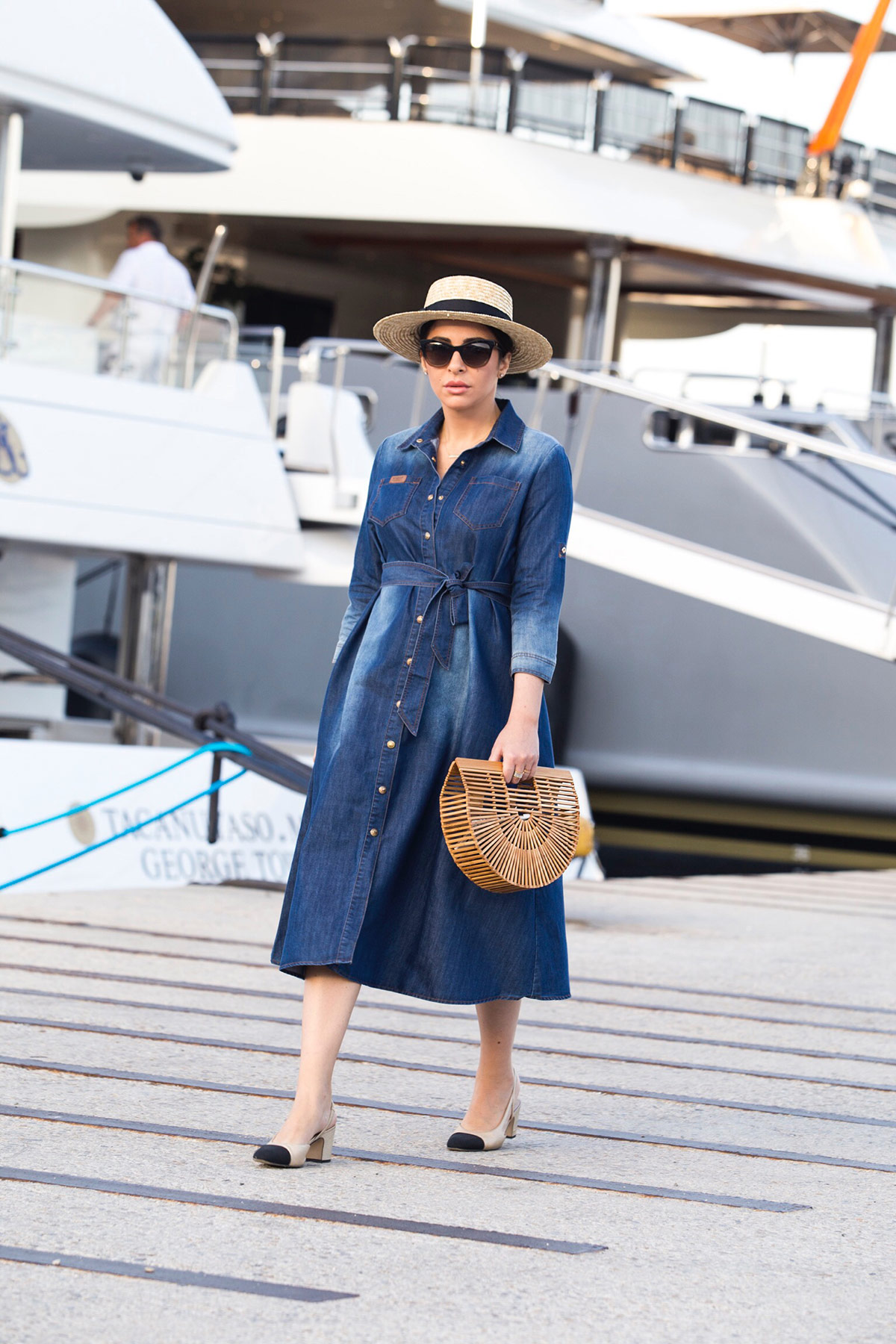 12. My pregnancy announcement.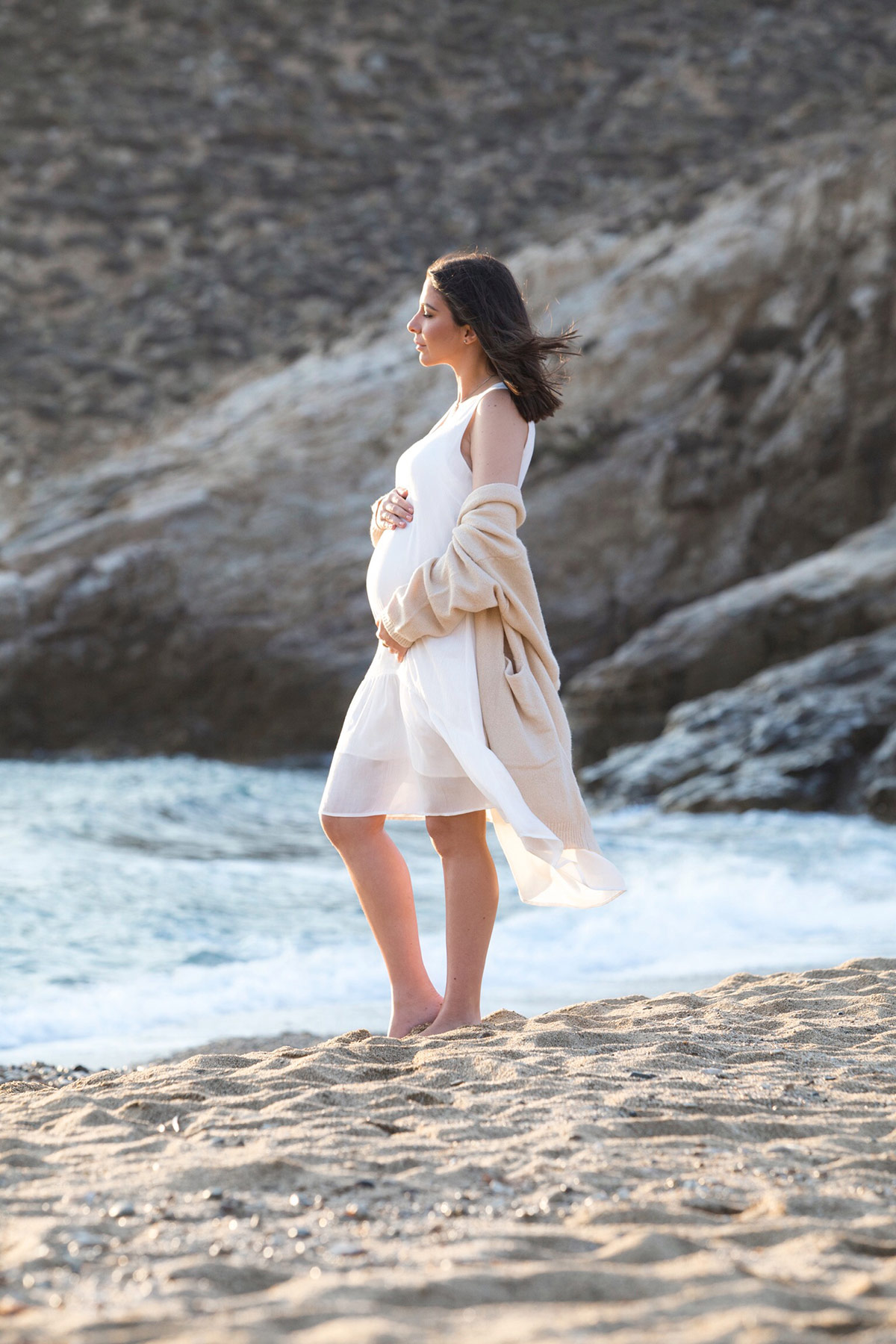 13. Boat trip to Tinos island.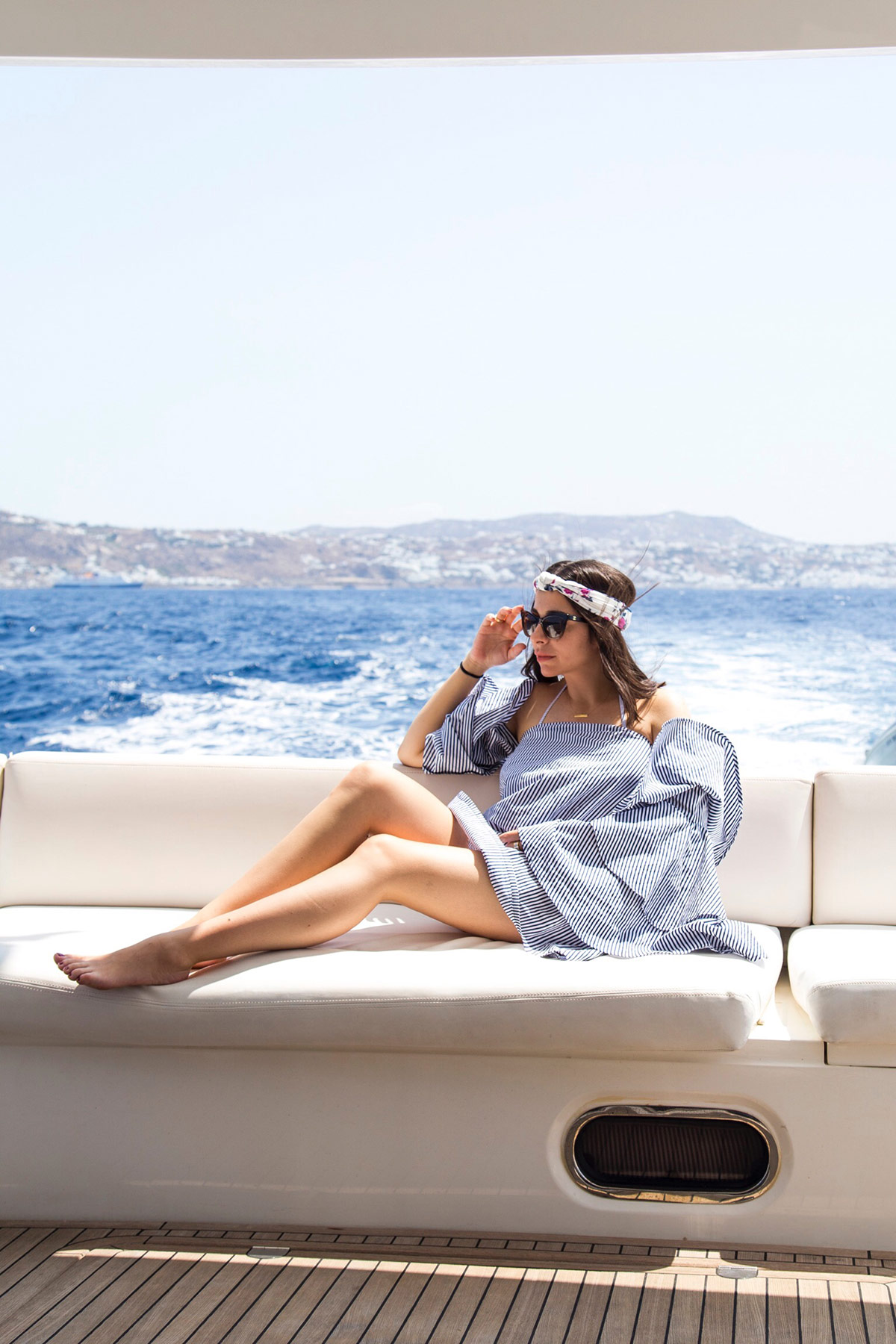 I hope you like my summer outfits recap! Which one of this outfits is your favourite? And what would you like to see on my fall outfits & posts? Please feel free to let me know and I will do my best to implement your ideas into my new maternity style.
Thanks so much for stopping by!
xoxo
Stella