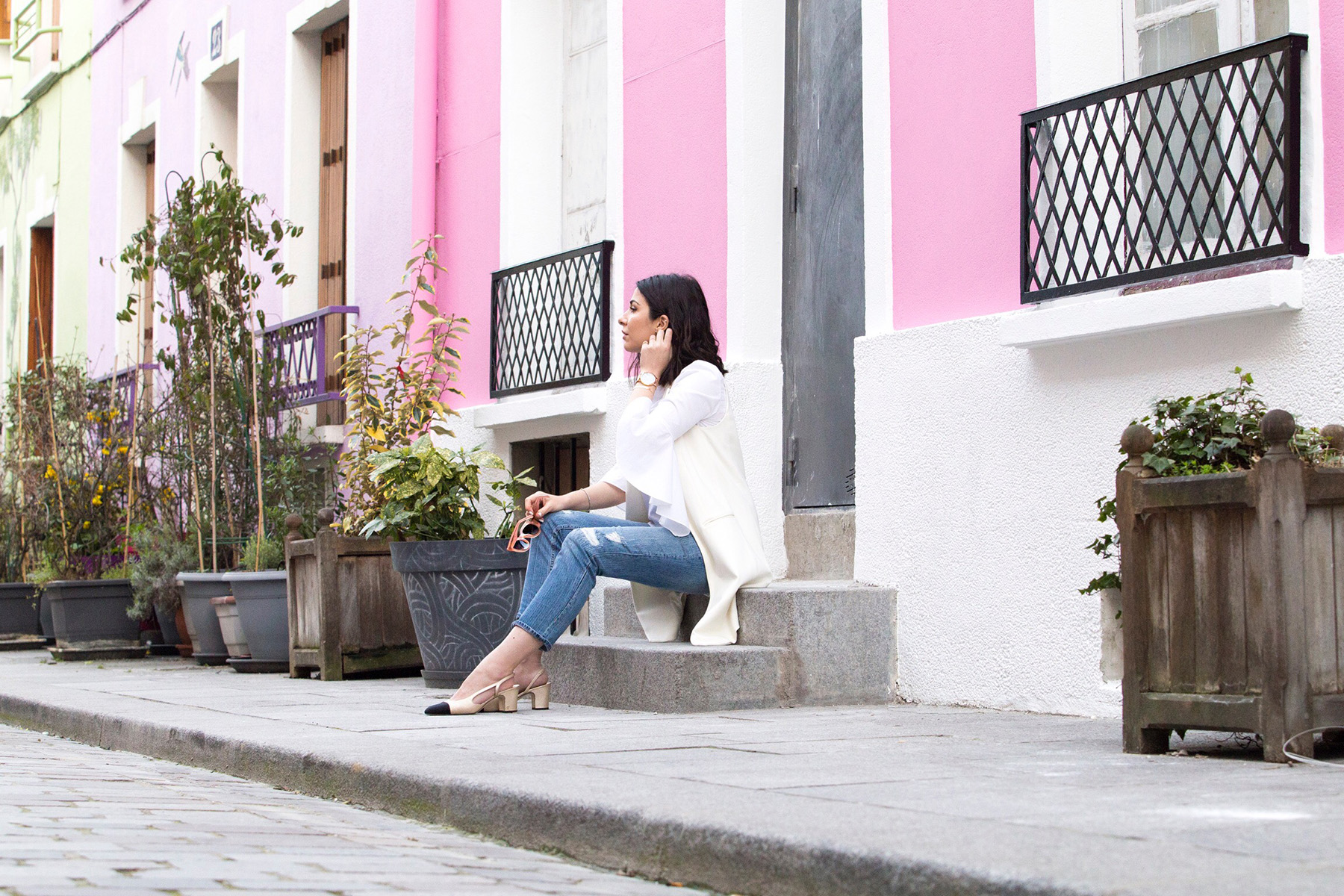 This season, it's all about voluminous, chic, statement sleeves. From flounce sleeves, to extra-long ones and ruffle sleeves, they are romantic and add statement and drama to any outfit.
Last week the weather was surprisingly warm (reached 20 degrees!) here in Paris so I happily wore a spring outfit! One of my favorite wardrobe pieces for spring is a crisp white shirt! Especially one with a cute detail like the flounce sleeves on this one! They have similar silhouette to bell sleeves but they are a little bit subtler and feminine. I paired my white flounce sleeves with jeans and a sleeveless, light coat which is perfect for spring, and finished with my latest favorite Chanel additions, my slingbacks and this pink chevron leather bag. How do you like it?
When it comes to statement sleeves, I prefer wearing subtle flounce sleeves like these for daily outfits and to reserve the large and dramatic ones for a more standout outfit. If you opt for something bigger than the flounce sleeves, opt for the ruffle sleeves instead. For a daily look like this, whatever kind of statement sleeves you choose, pair them with simple designs like jeans and cropped, strait-leg trousers to look super chic and on point, rather than having tried too much.
What about you? What is your favorite style of statement sleeves?
I was wearing:
Miss Sixty shirt (similar here and here)
Pinko sleeveless blazer (similar here and here)
Chanel bag (similar here and here)
SHOP MY LOOK