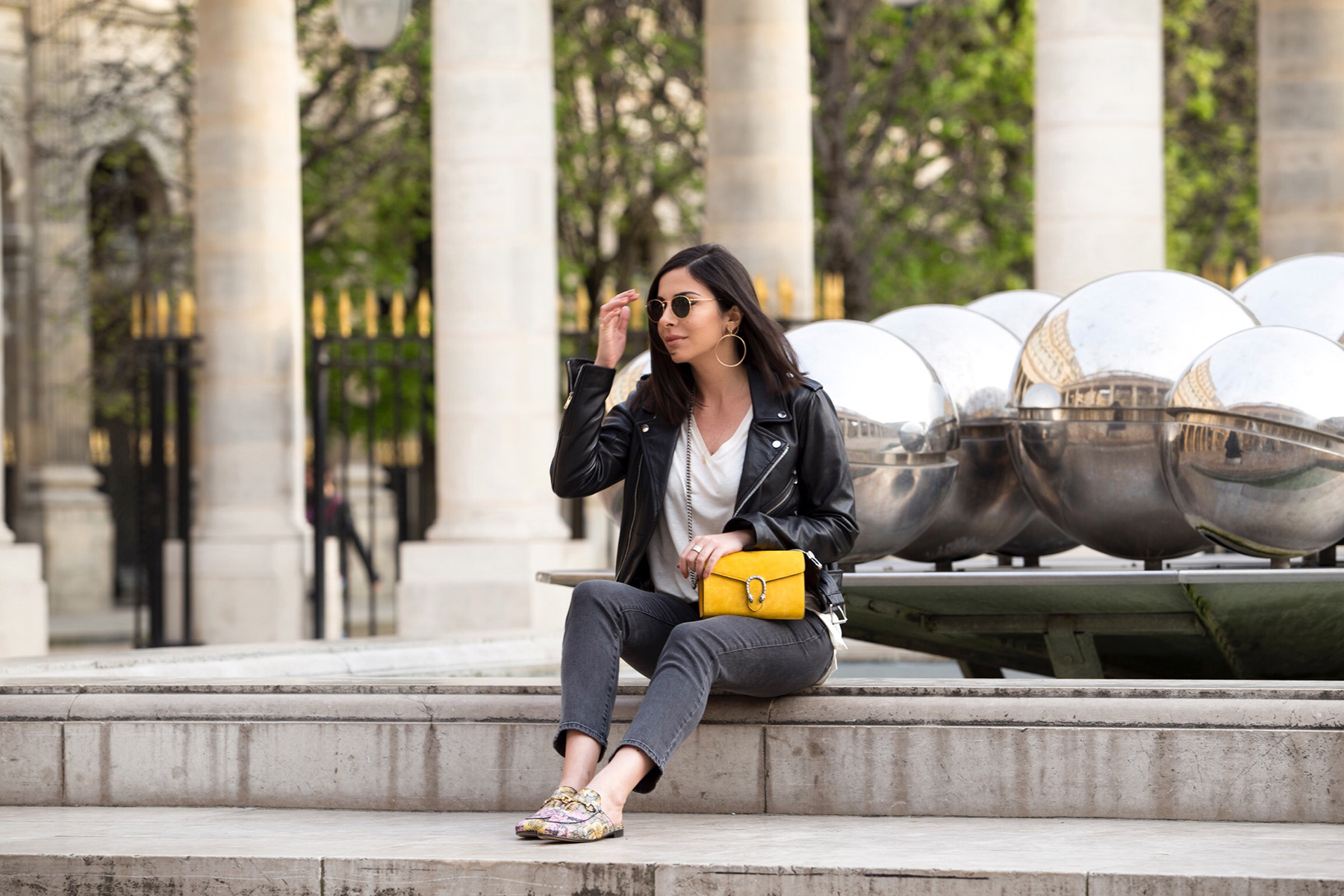 Have you ever wondered how certain girls and celebrities look great no matter what they wear? They could be rocking just a simple tee and jeans, but yet the outfit looks so stylish! You probably think they have an expensive, never ending closet, or a good stylist, but there's another piece to the puzzle that can make or break an outfit.
I mean sure, you could just wear a cute top with jeans and flip-flops and call it a day, but why do that, when here are so many simple style tricks that can help you do it much better? The truth is that a basic outfit can be either boring or fabulous. There is no middle way. The secret to looking great in any basic clothes, something that the world's most stylish girls have mastered, is the art of accessorizing! Here are 7 easy style tips on how to dress up a basic outfit by accessorizing, and by paying attention to a few little details:
#1 Add a splash of color: A pop of color can bring life to a dull outfit and make it look more cool and playful. And it's easy, just choose a colourful accessory. You could sport a pair of red pumps, or a colorful scarf or bag, and add a cool twist to a monochrome, basic look.
#2 Knot it: You can make a basic silhouette more interesting by knotting a button-down shirt or an oversized tee, to show off your waist.
#3 Use a scarf: A scarf with a bold, colorful print is perfect for accessorizing a basic outfit. You can wear it on your neck, wrist, tie it in your bag or tuck it into a tee for a soft color.
#4 Bling it up: Jewelry can be a great way to dress up a basic, casual outfit. They draw attention to where you want and add sparkle. A large earring can always add drama to any outfit, and statement necklaces are a hot trend! (so in love with this one right now). Layering bracelets and stacking your rings are also nice ways to add some jewelry.
#5 Tiny little tricks: Simple things like looping your belt a certain way or tucking your t-shirt in, or wearing your bag in an unexpected way, can have a big impact on your style.
#6 Be careful: Don't wear too many accessories at once. Balance is the key. If you think it's too much, it probably is. Coco Chanel once said "before leaving the house, a lady should look in the mirror and remove one accessory".
#7 Never go sans an accessory: The more basic the outfit, the bolder your accessories can be. For my outfit, I added my signature sunglasses that are the ones I wear 90% of the time, and added this long earring that matched perfectly with them. I added a pop of color with my Gucci Dionysus bag and instead of sneakers, I showed some ankle with my new Gucci Princetown slippers. How do you like it?
What about you? What are your favorite accessories? Are you a jewelry person or you prefer color pop and statement bags?
SHOP MY LOOK
Zara jacket (similar in faux leather on sale!)
H&M top
Mango jeans
Gucci bag
Gucci shoes
H&M earring (similar)
Ray-Ban sunglasses