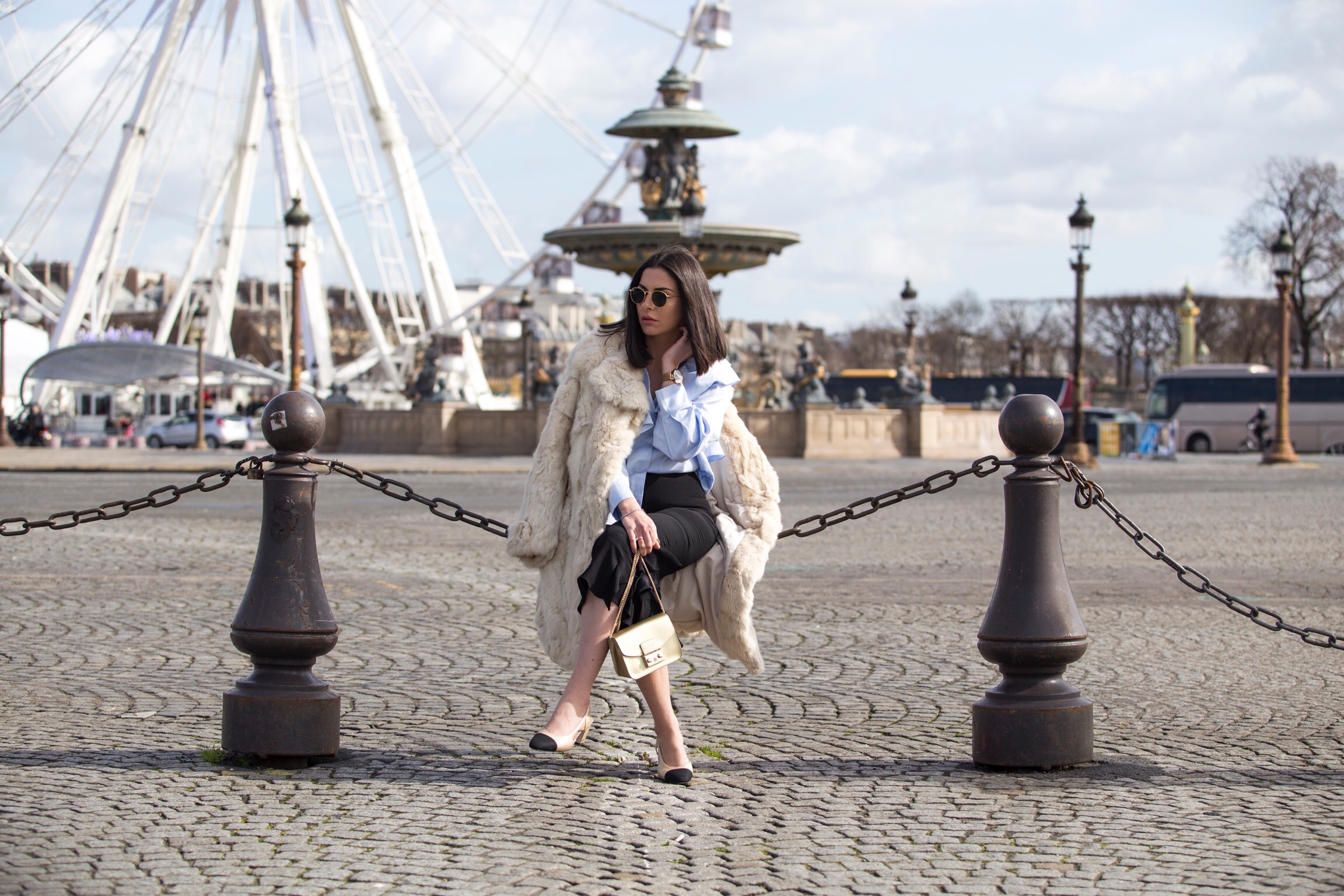 This is my first look from Paris Fashion Week, and hopefully will not be the last one you will see on the blog from my #PWF looks. You see, I had my outfits planed, batteries charged (mine, camera's and phone's), and intended to do a photo shoot every day in between the events I am attending. But the weather had different plans. It's raining cats and dogs here in Paris, like every day all day, so it is quite impossible to take photos, except for insta and snapchat stories.
I wore this look to attend some events like the new Fall/Winter '17 presentations from Mira Mikati, Jatual and the Moynat press event. It was the only day that wasn't raining, so I was able to take my Chanel slingbacks for a walk at Paris Fashion Week, and took some photos that I hope you like.
I know I am being MIA here on the blog and I am sorry about it. It's my first Fashion Week and even though I am not attending big shows yet, there are so many things to do that my home sees me only when I go for sleep, and this is after midnight. That said, I am not complaining at all. I am much more excited than exhausted and have been learning so many new things about fashion and blogging all these days. Moreover, I got to meet so many amazing people like Lola and Corone, the blogger behind Little Lola Sunshine, while we were holding the same pole on the metro, Chriselle Lim, my Chloédigital family, my blogger friends Stefanie, Michaela and so many more!
I can't wait to share with you my whole Paris Fashion Week experience, and hopefully some more looks from this week. But just in case, let's keep in touch on Instagram and Snapchat so you can see first these beautiful collections.
What are you up to this week? Happy Monday and thank you for stopping by!
Xoxo
Stella
I was wearing:
Fur coat (similar)
Ruffled pants (similar)
Photos by: Anestis Iliadis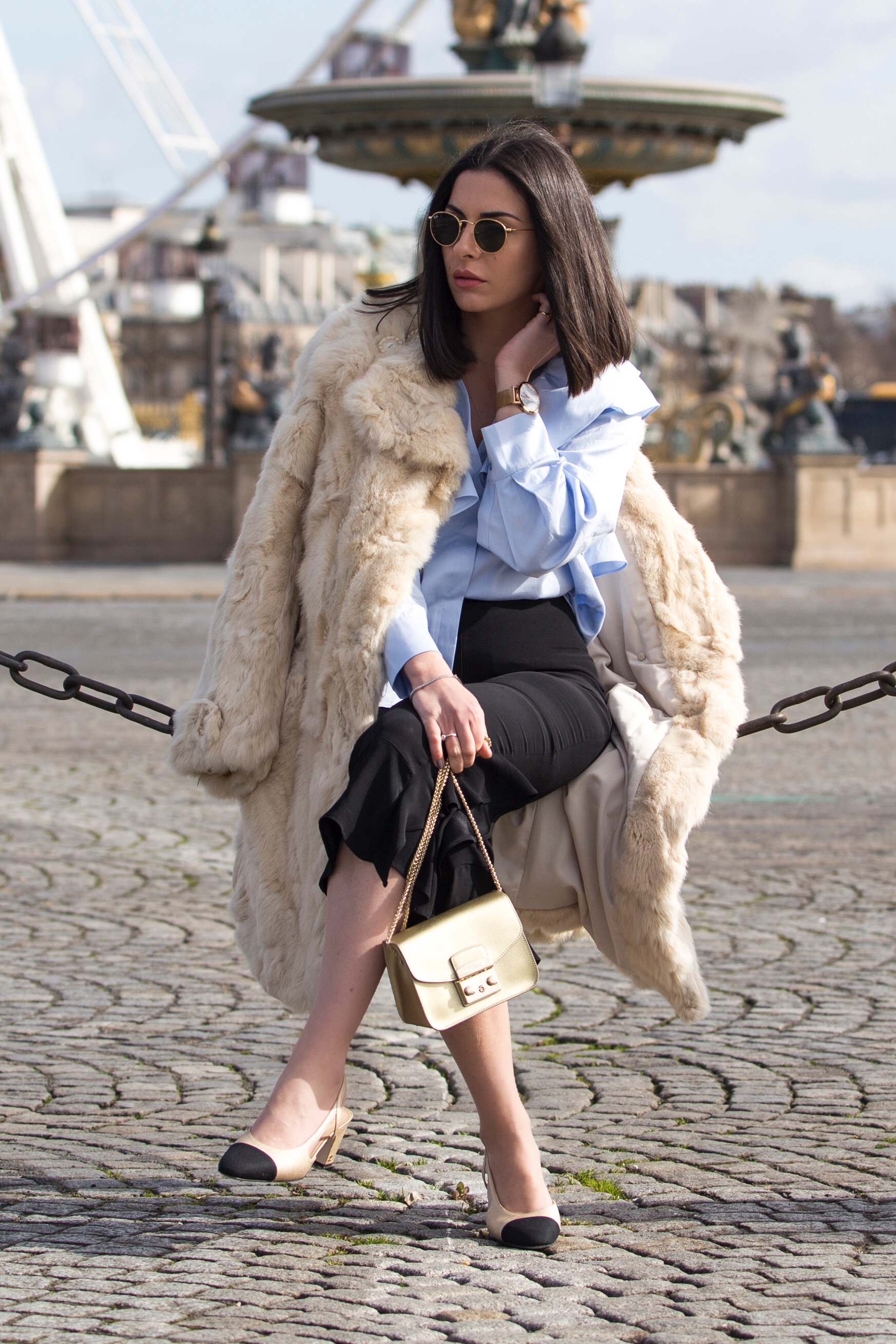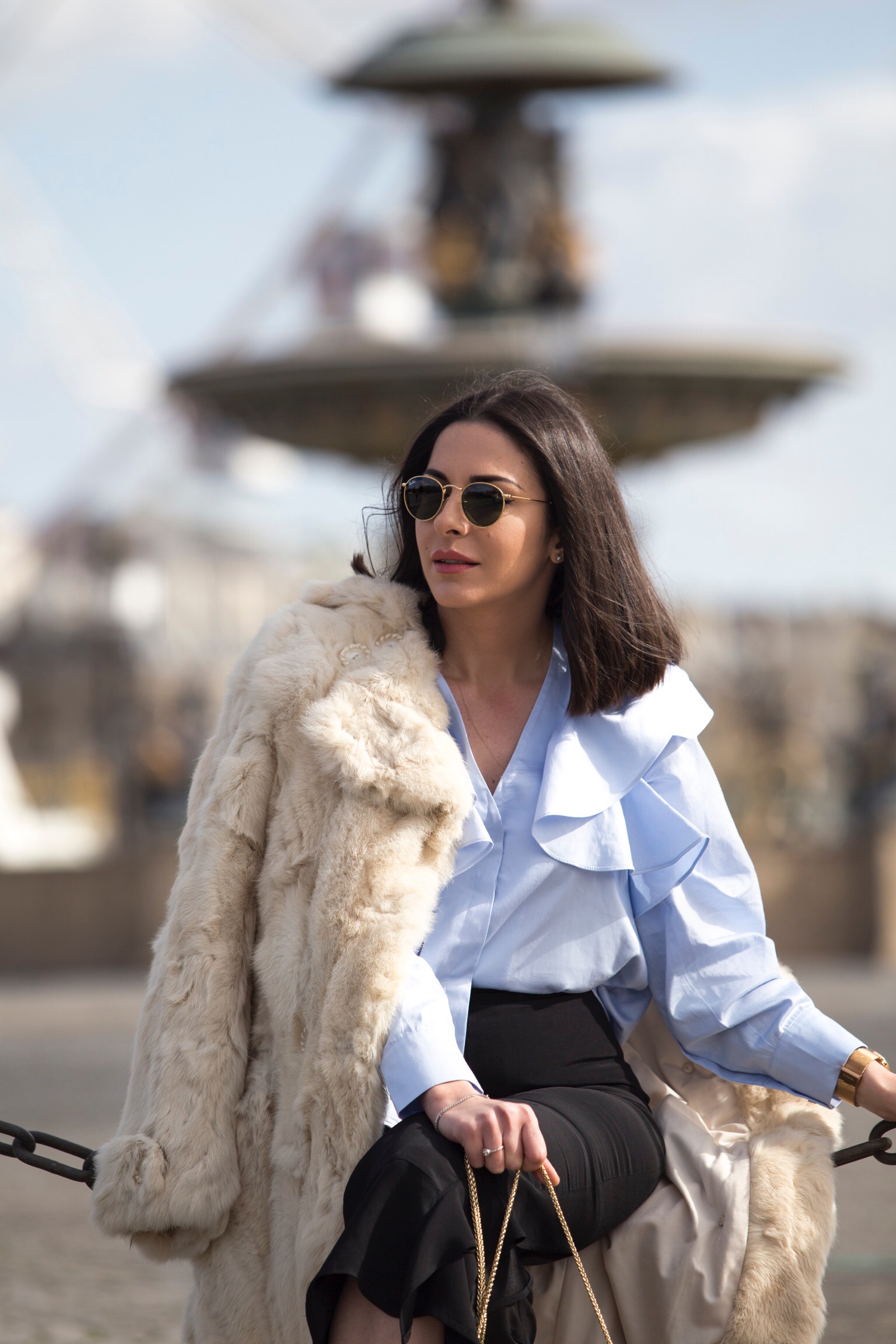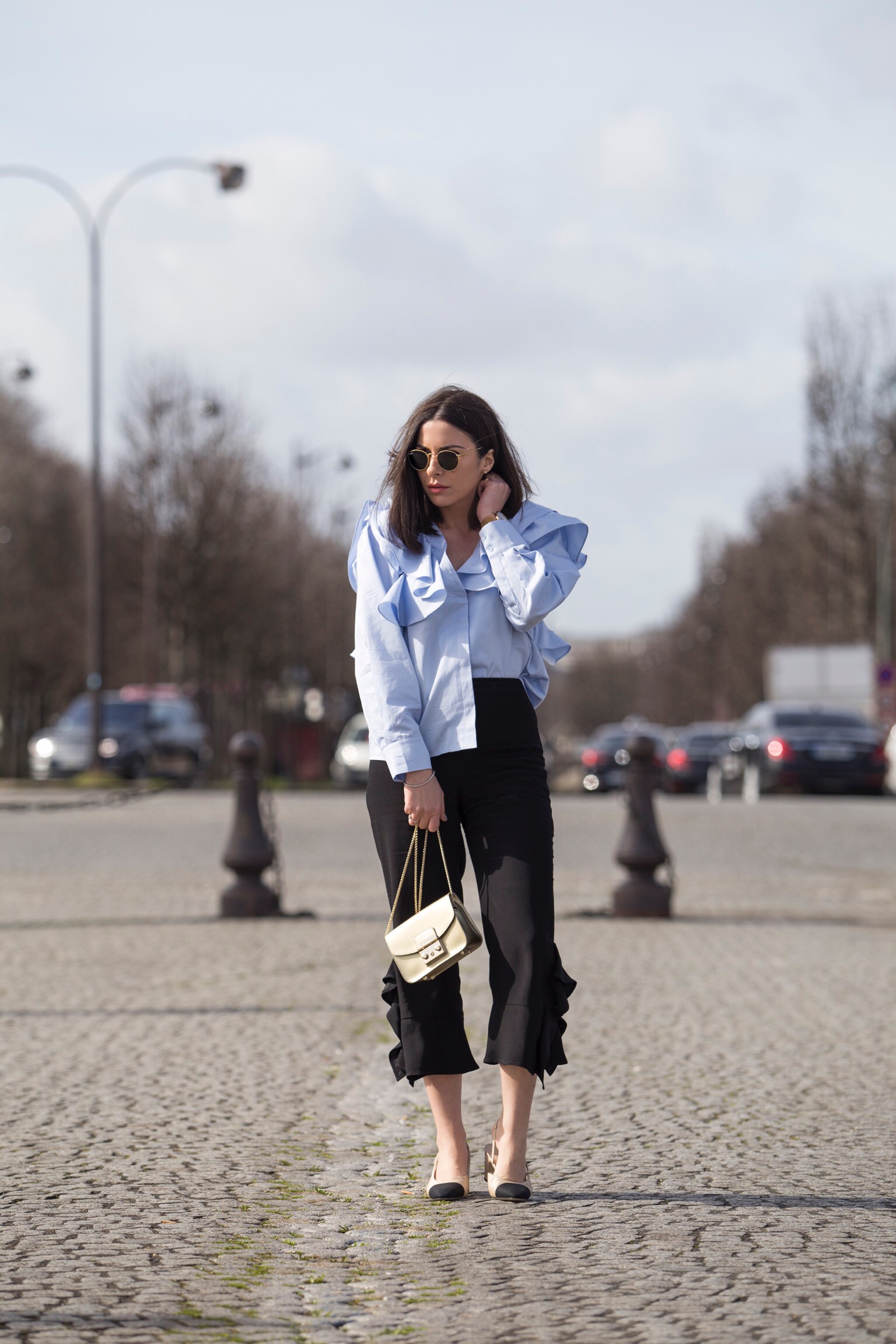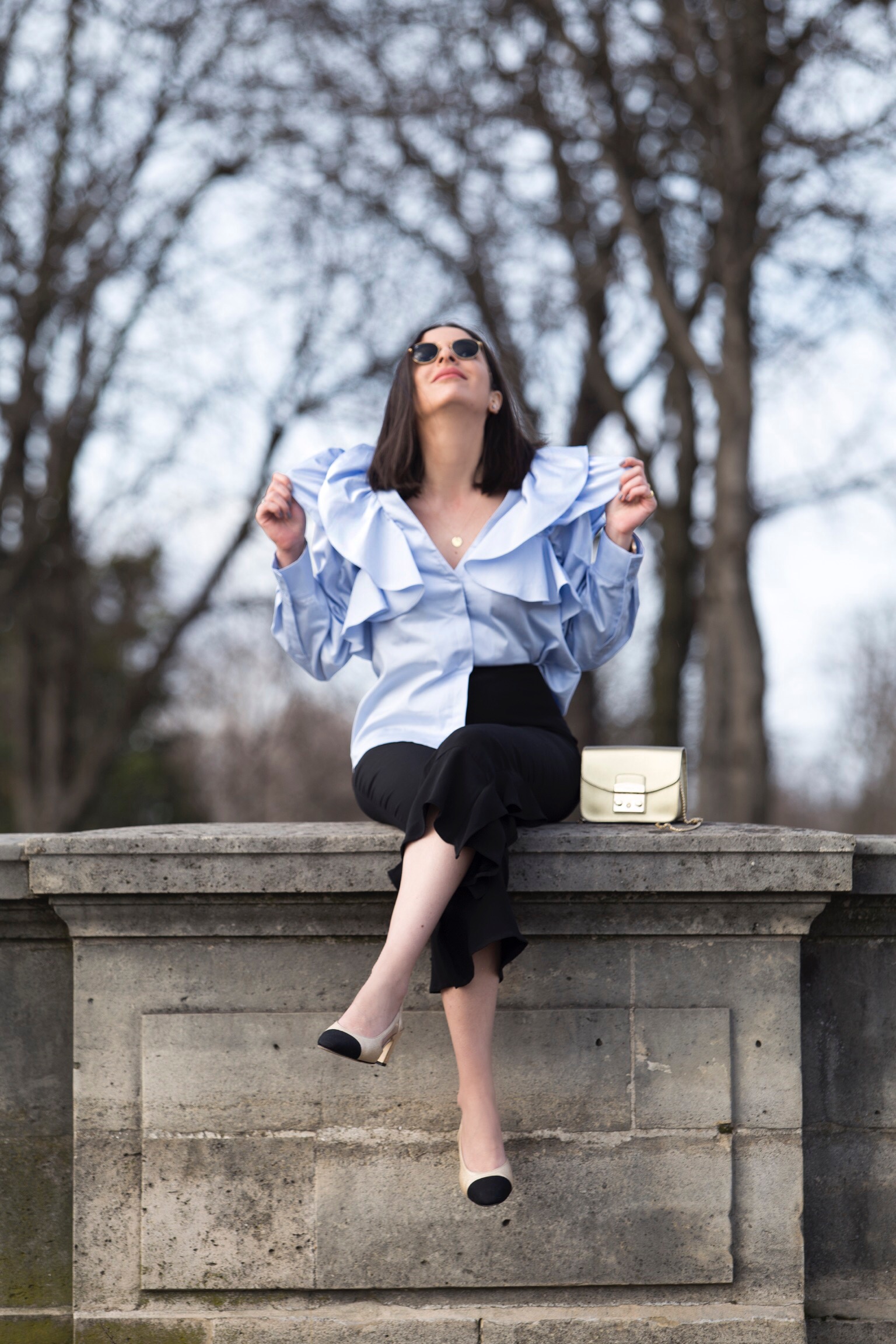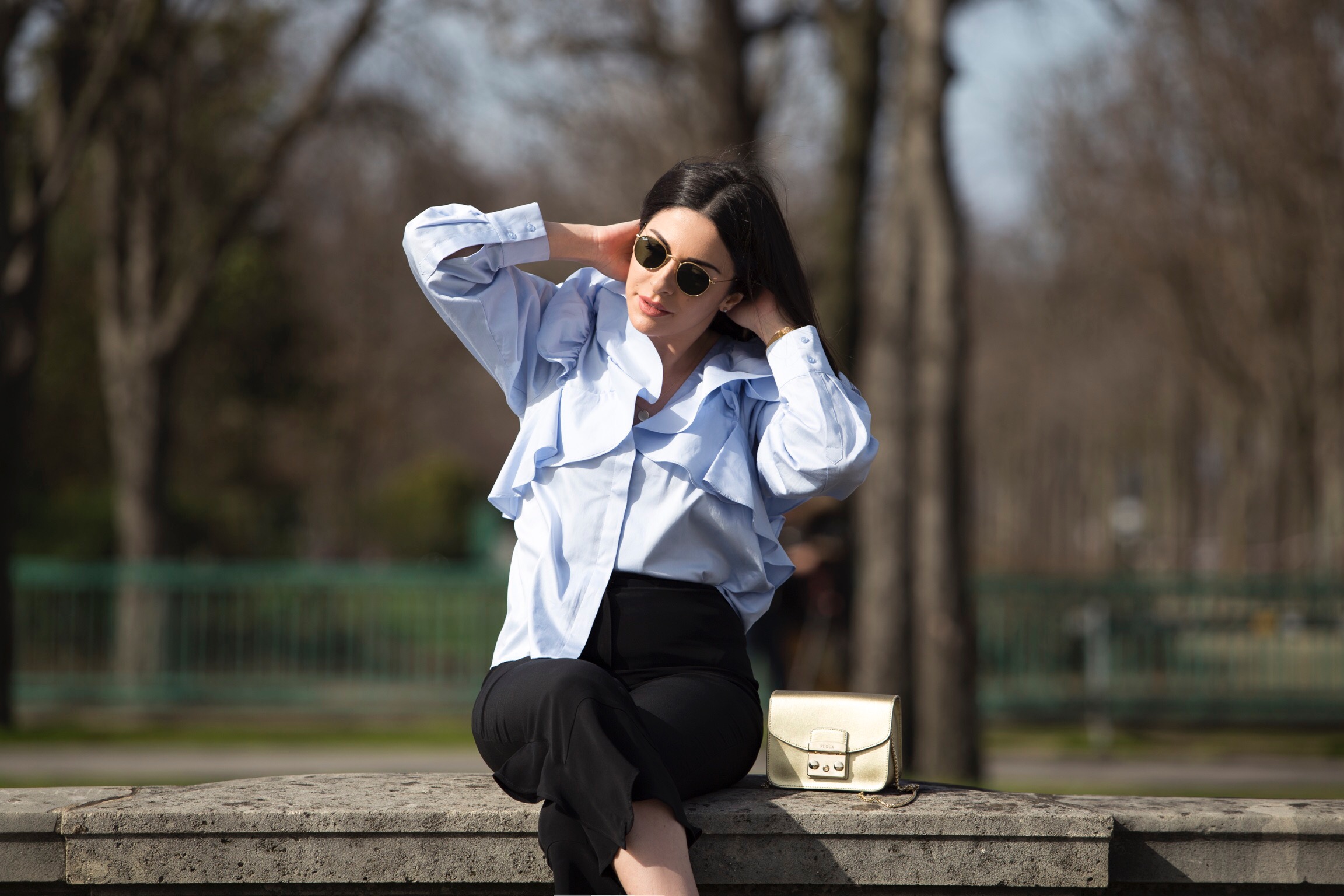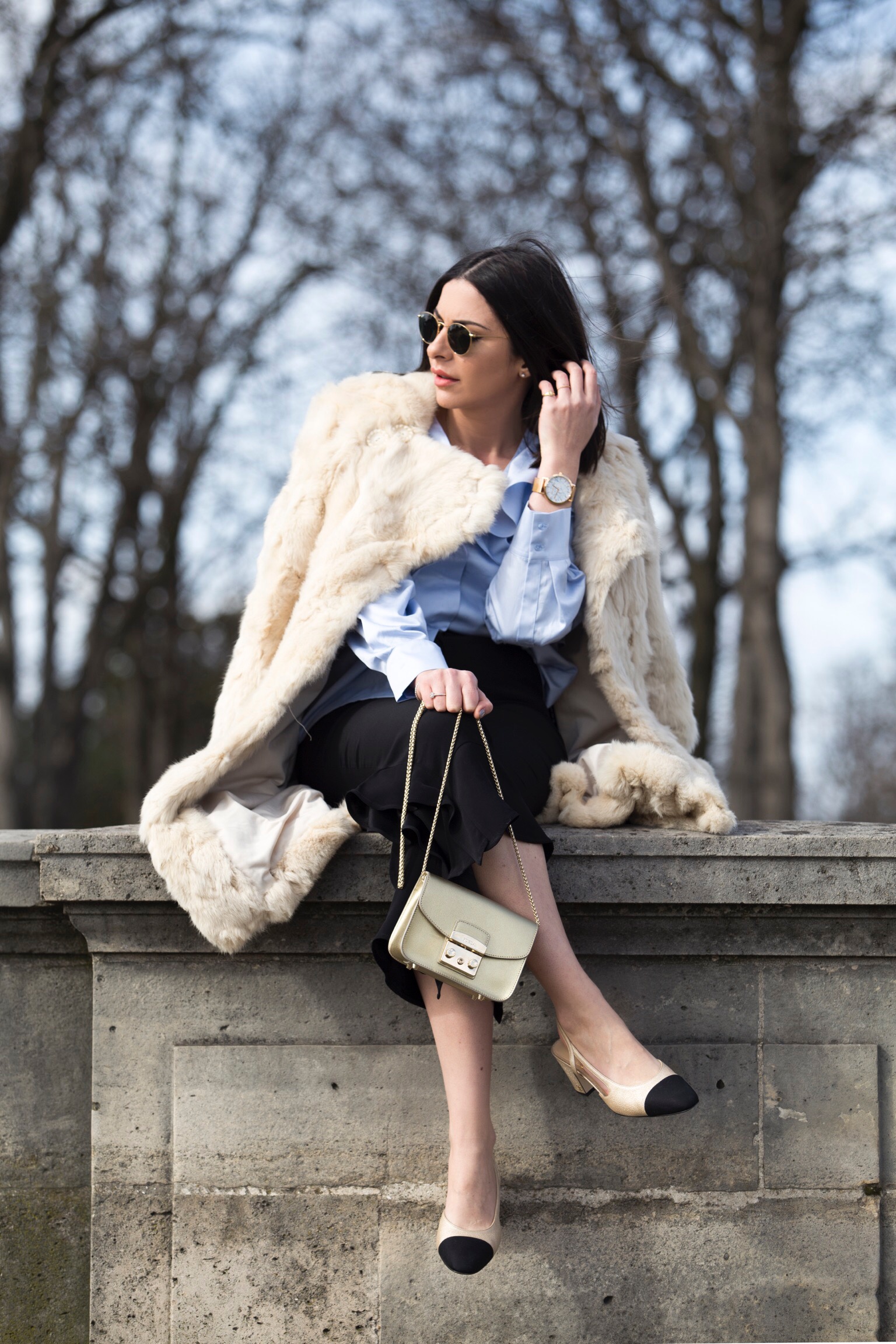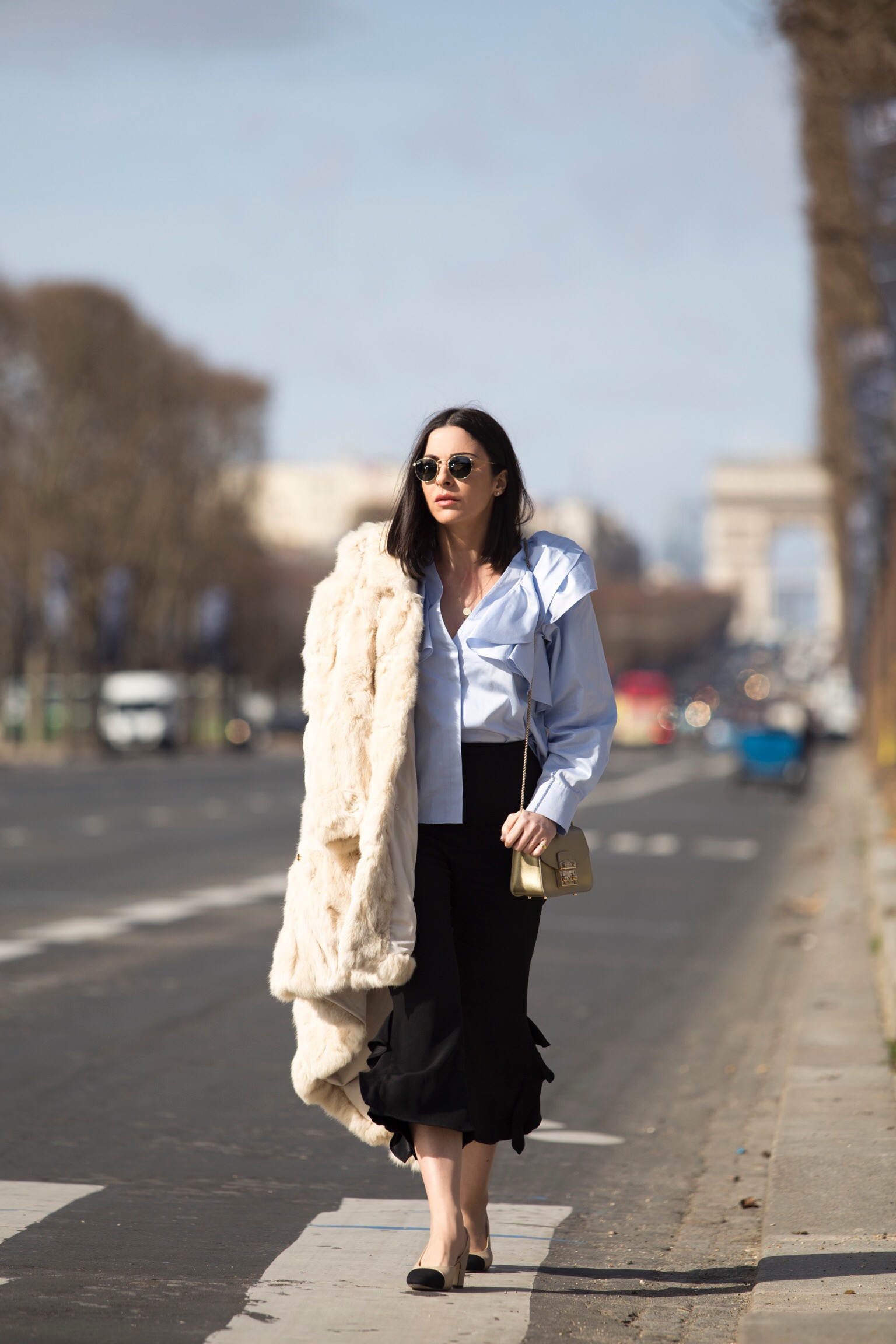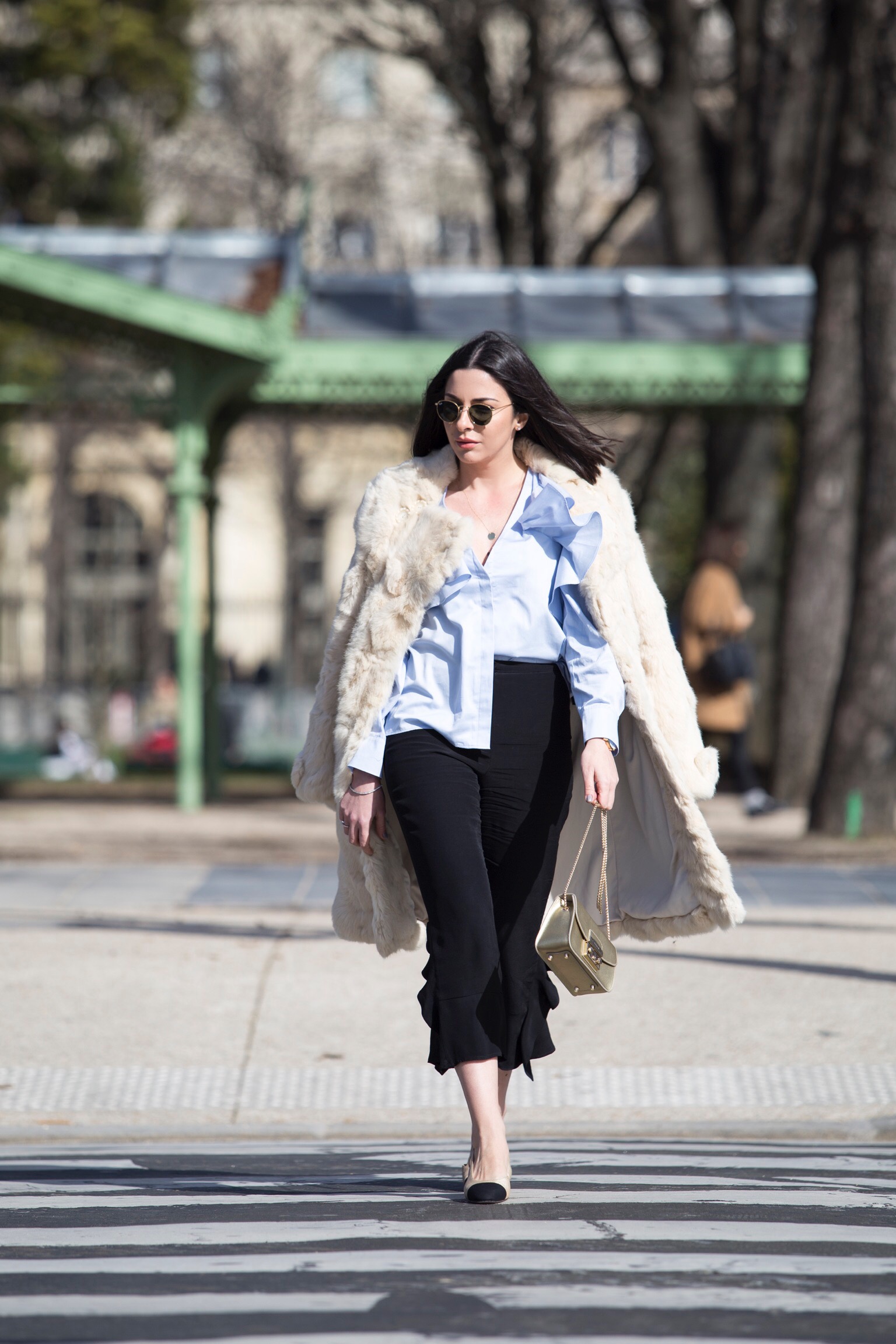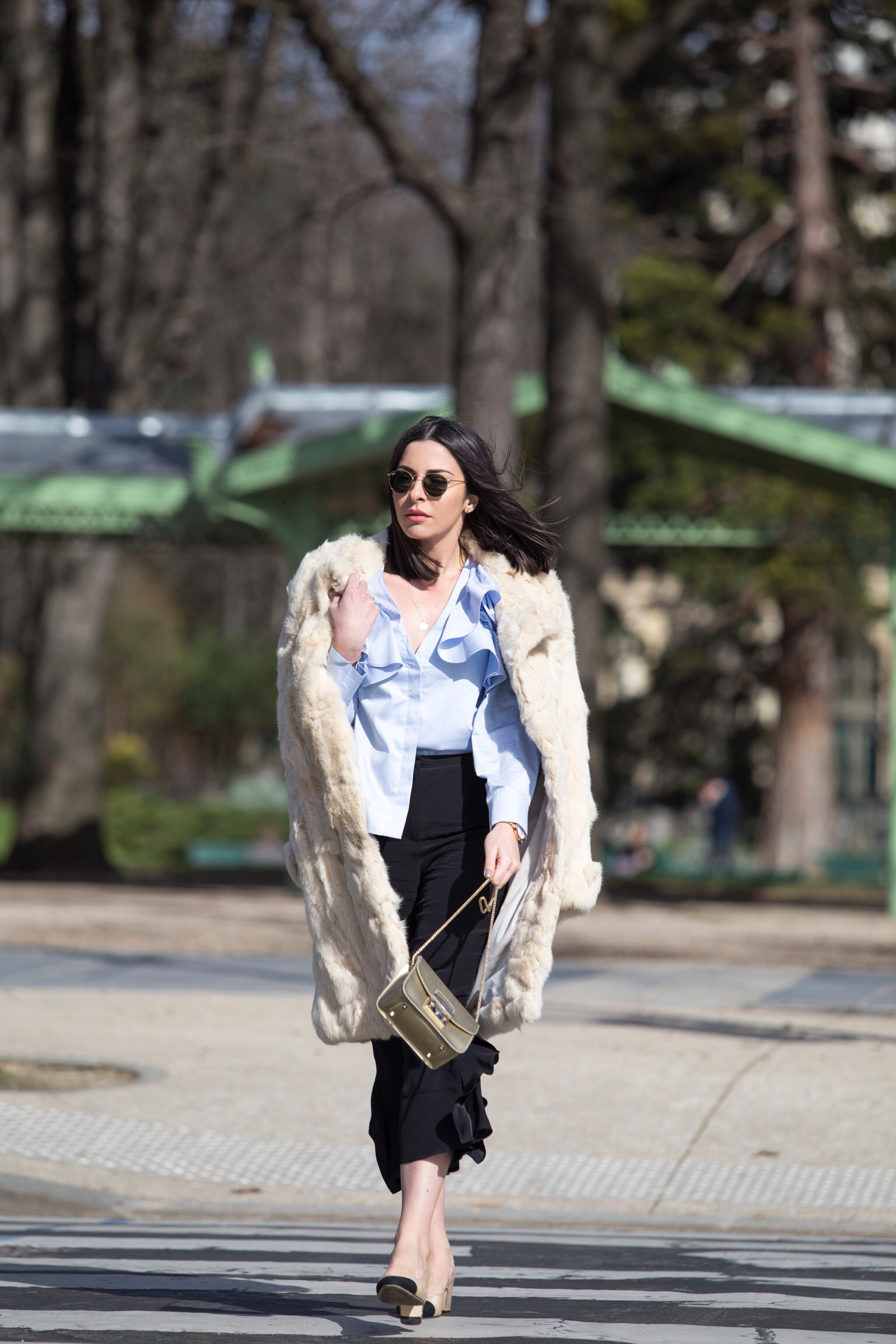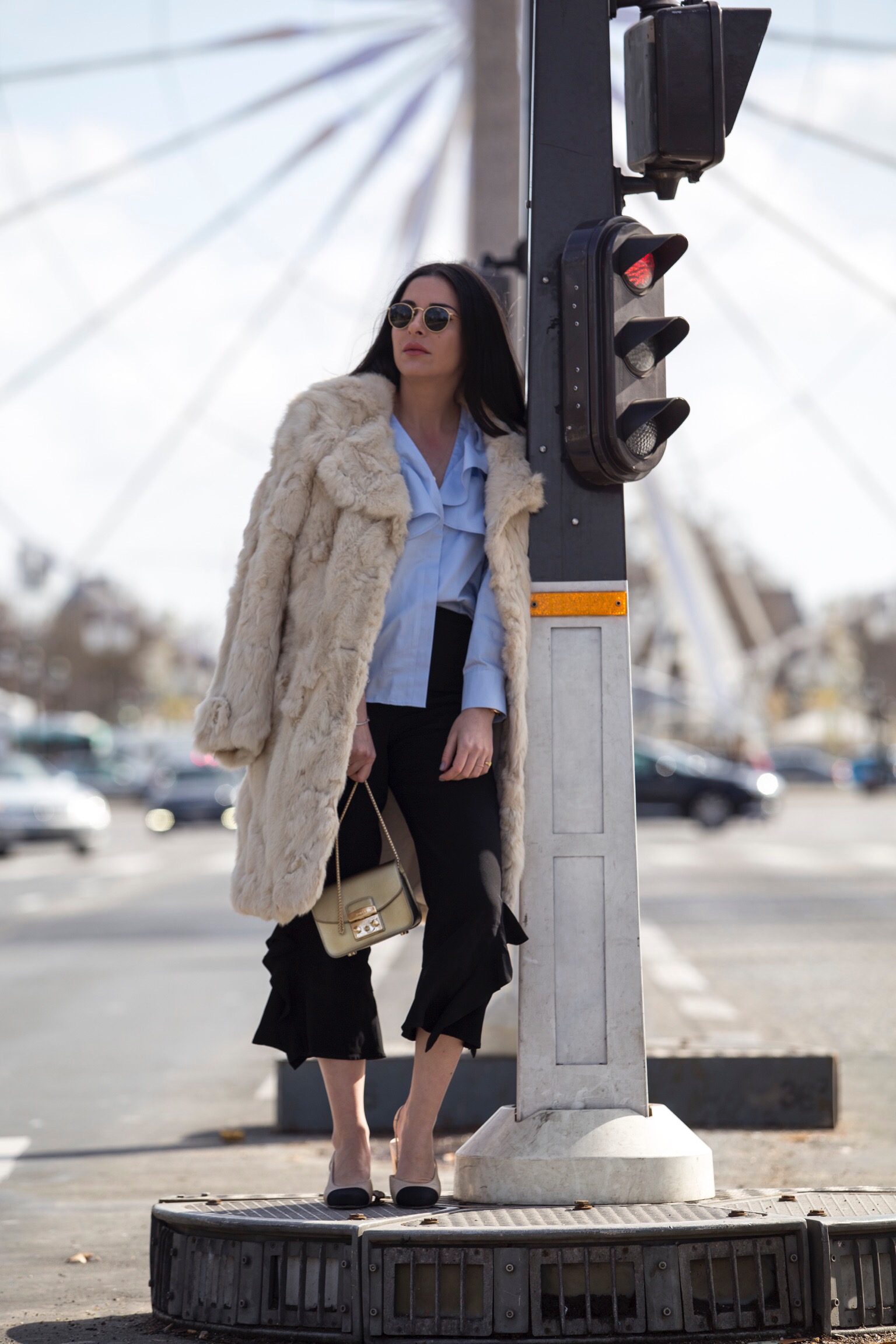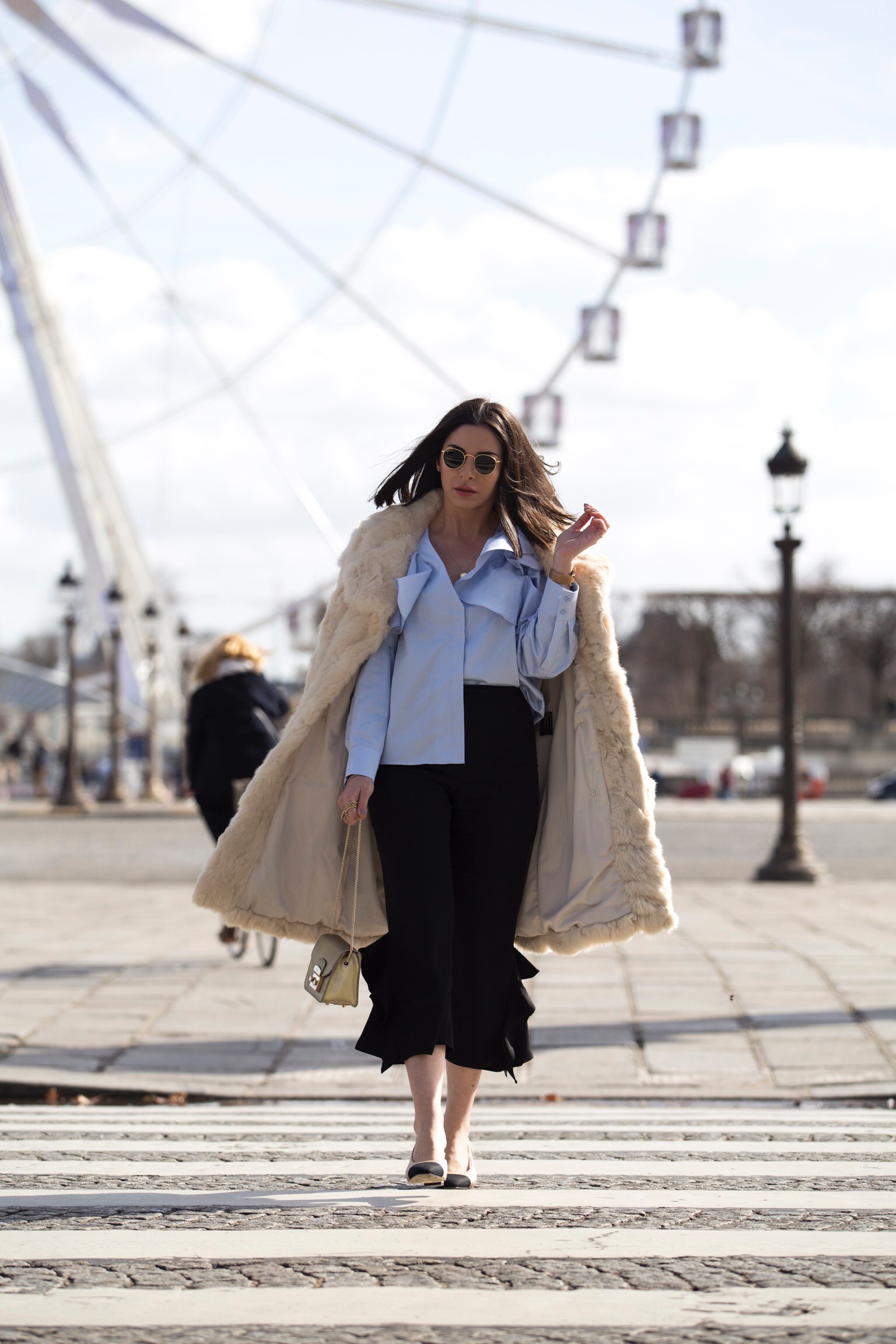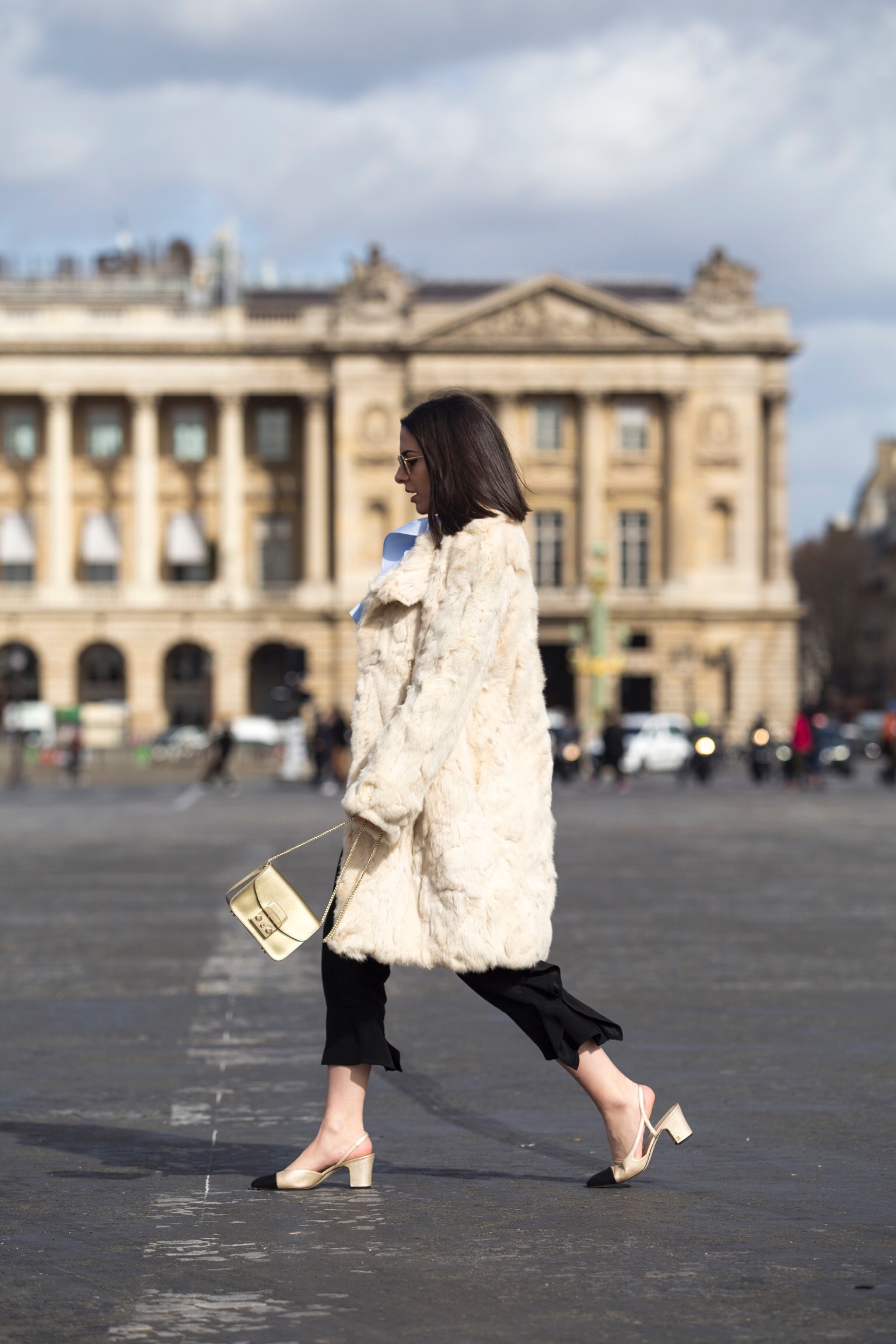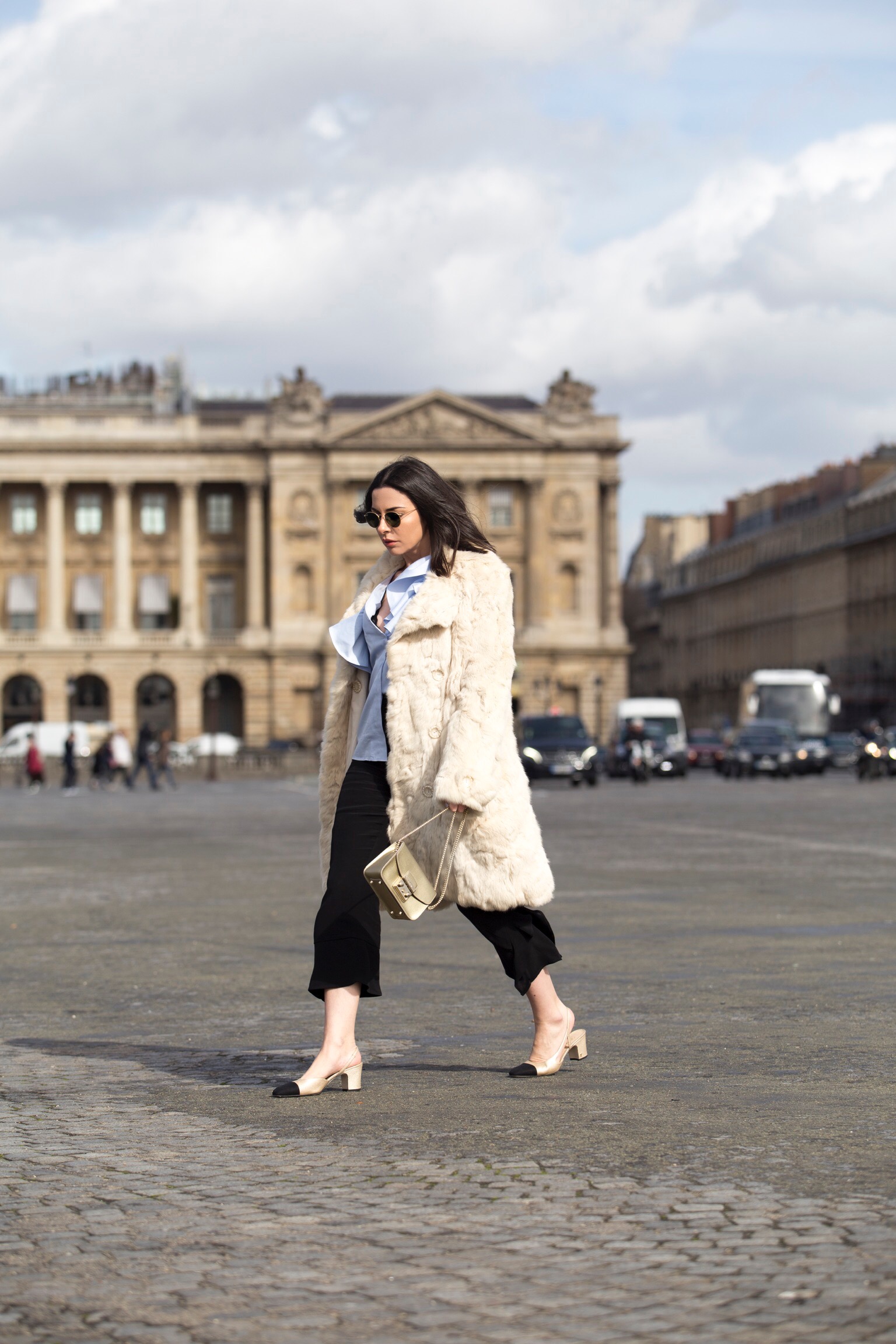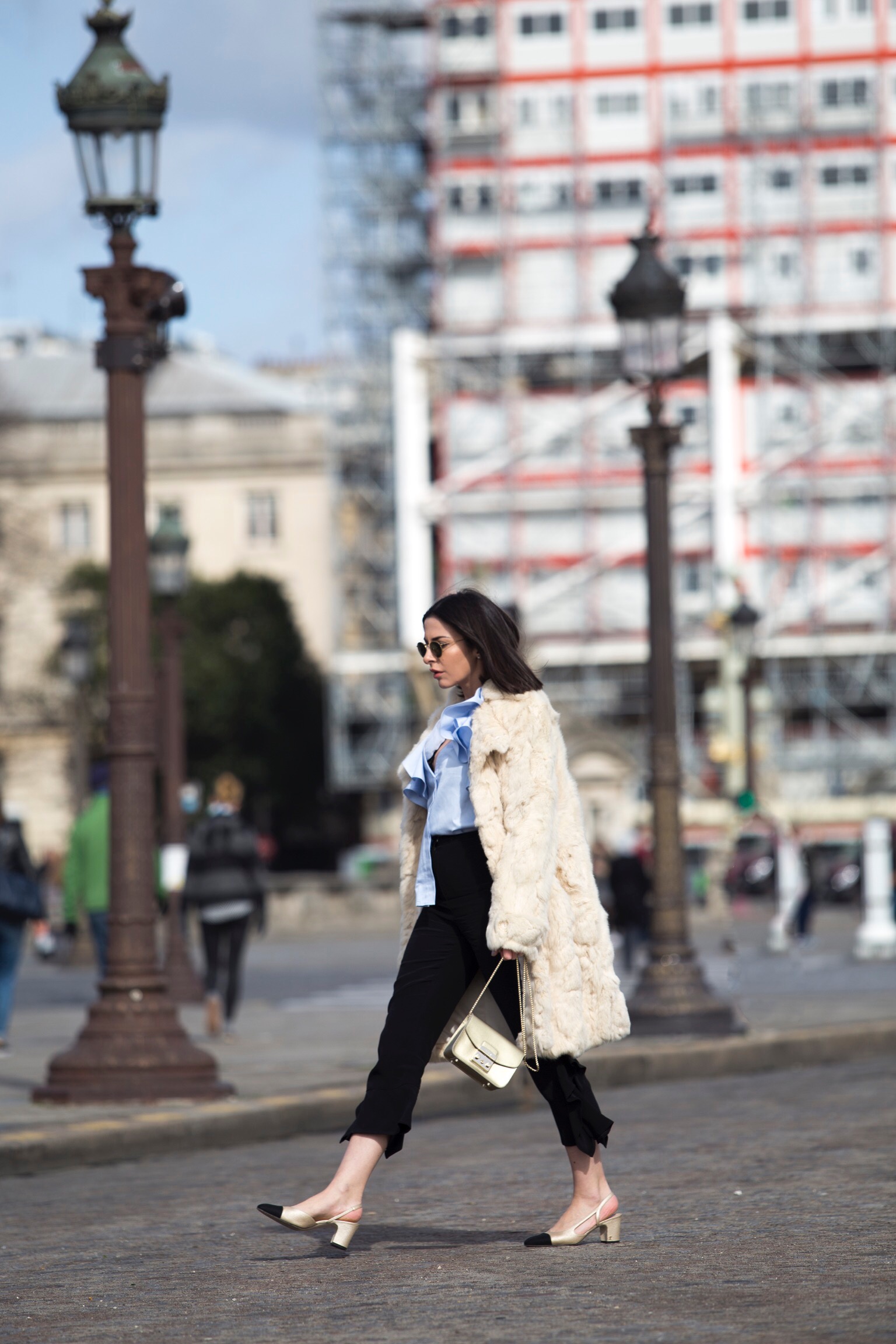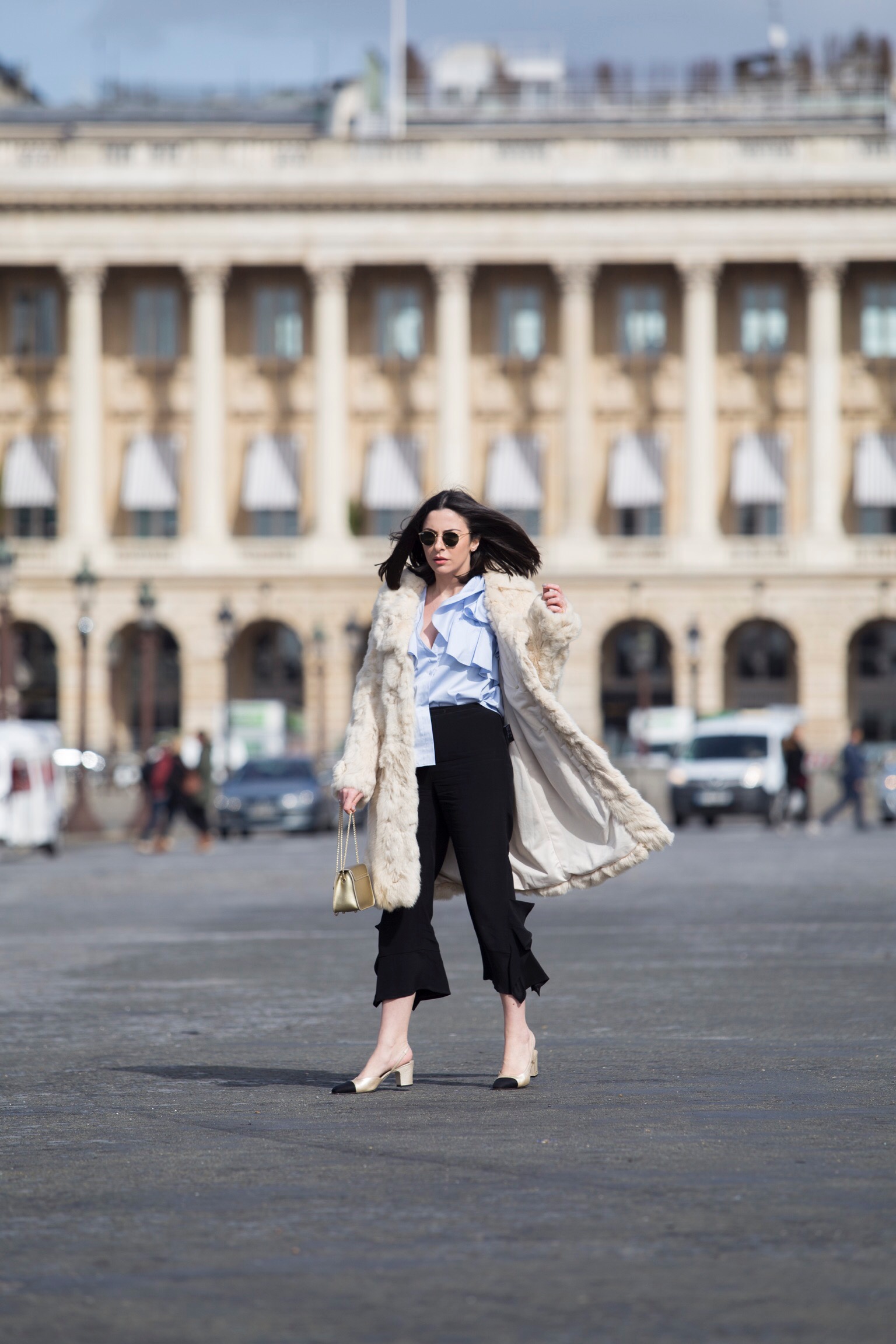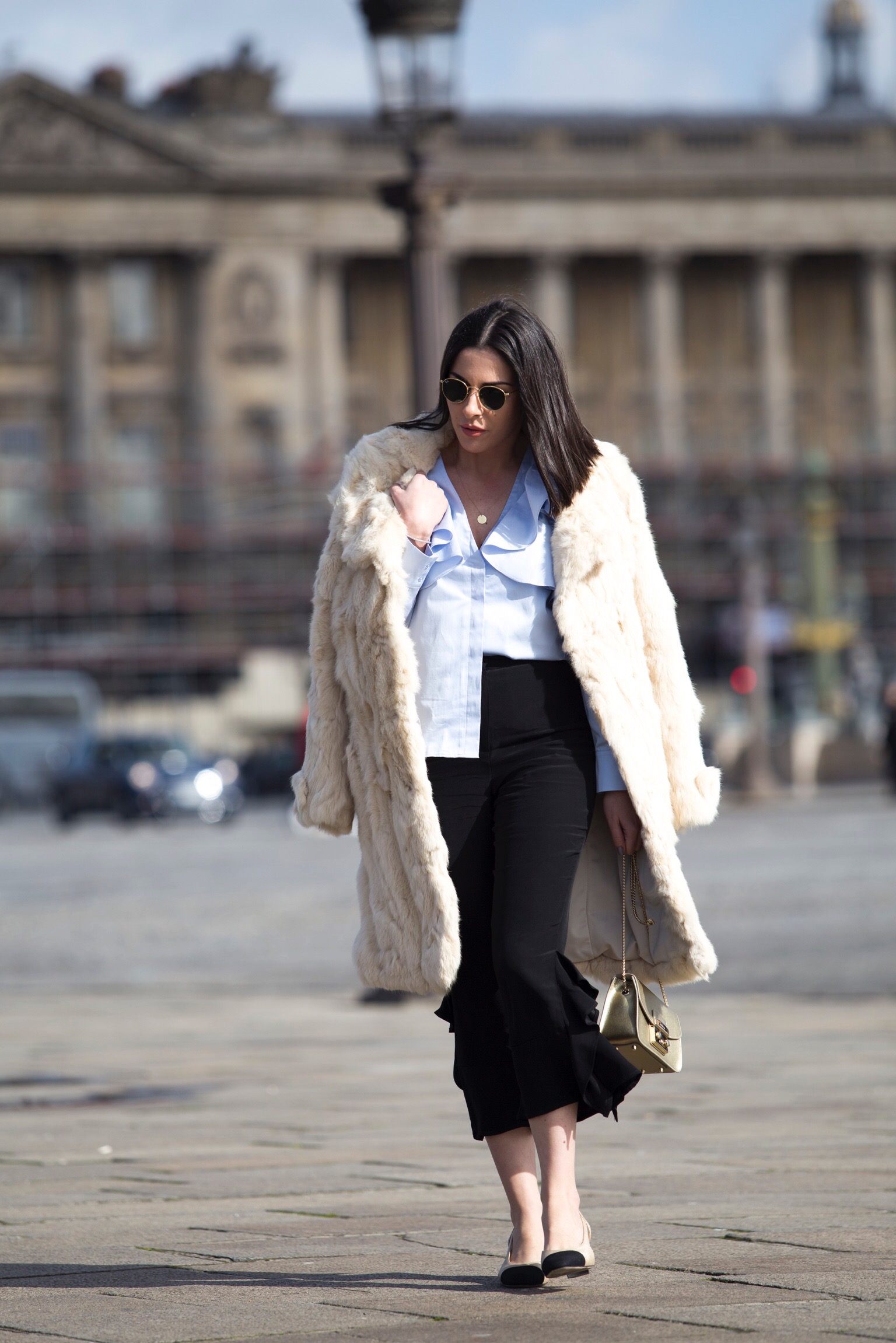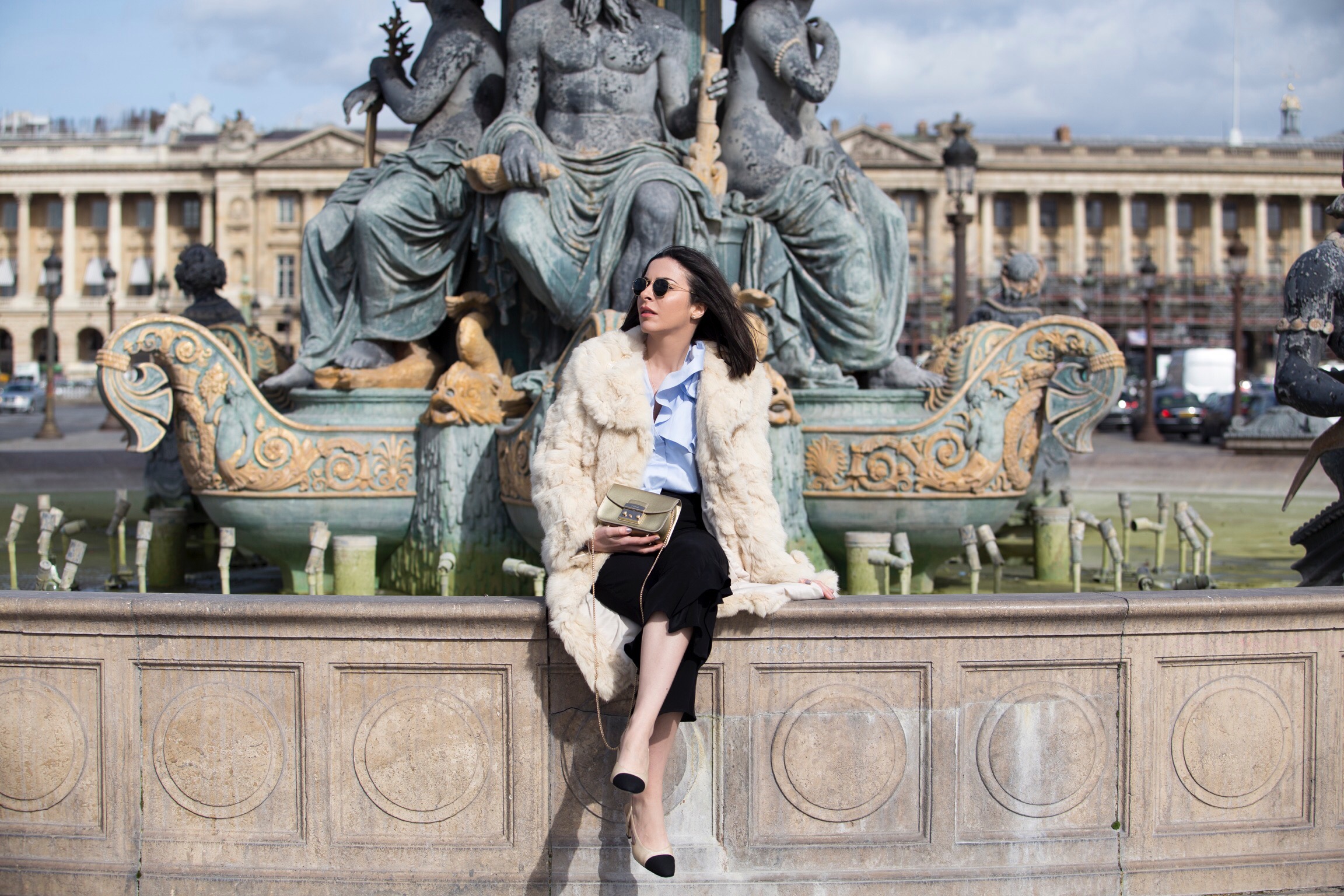 SHOP THE POST: