Happy Friday loves! Have you also noticed how trendy are polka dot outfits these days? This pattern is having a major moment this season. If you want to try something different this season go for a polka dot dress. Marc Jacobs said it, too: "There is never a wrong time for a polka dot". And how can you blame him? Polka dots are a timeless classic pattern that we will never get tired of, and can be found in a lot variations.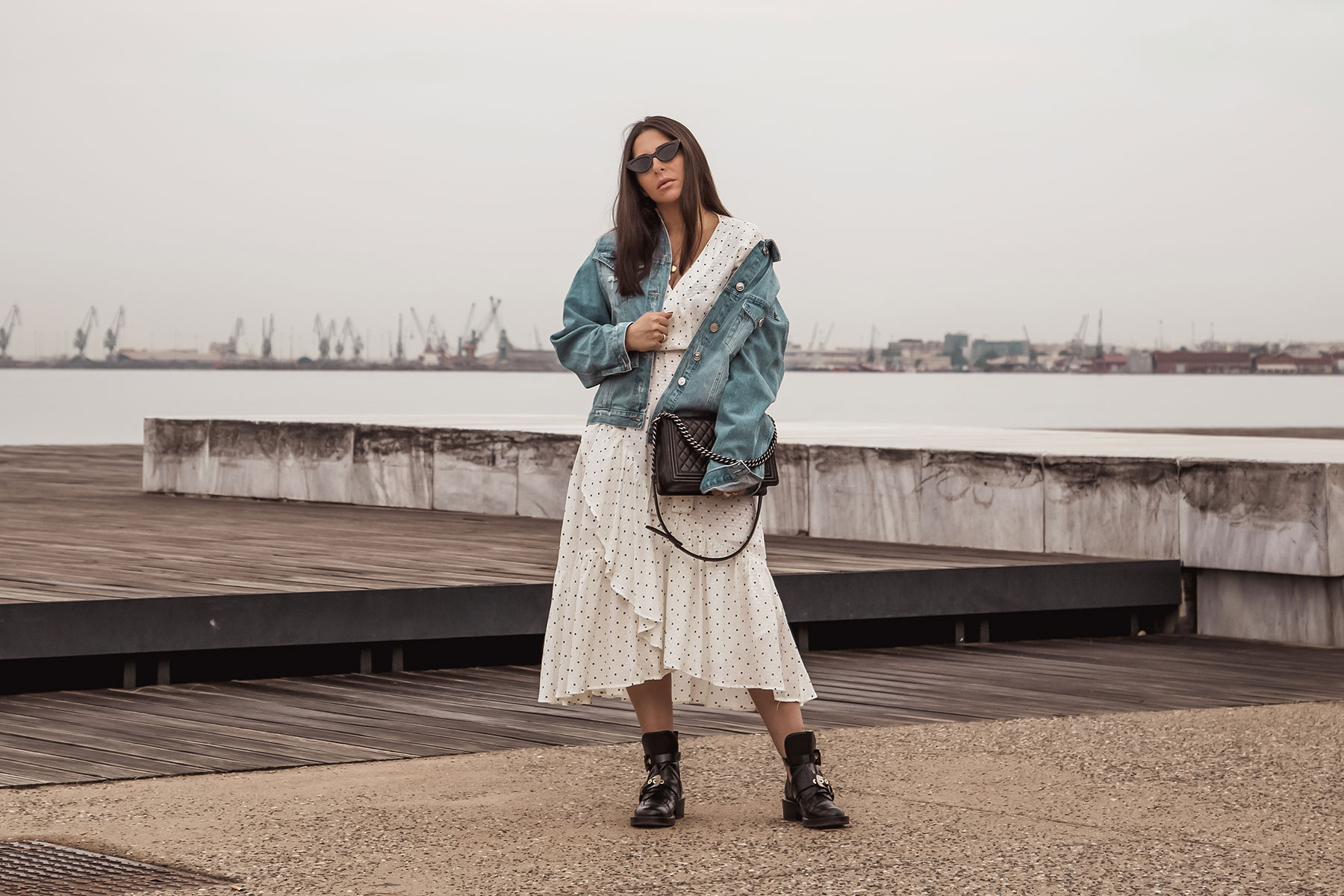 I got this beautiful polka dot dress a couple of months ago. I had so many styling ideas, but for this time, I wanted to give an edgy/tomboy twist to this feminine dress. To achieve that, I wore it with the iconic Balenciaga boots and a denim jacket. My go-to way to dress down an outfit is by adding a denim jacket. I finished with my Chanel boy bag and these cool cat-eye sunglasses. What do you think?
To give you all more inspiration, check the dresses and designs of polka dots below. I have chosen the most popular and trendy styles for all budgets and tastes. These dresses feature different sizes of polka dots, some are big and some are small. You can wear both of them, as both are making a bold trend this season. Don't forget to add accessories, as they add more charm to the entire look.
My favorite style of this pattern is the dainty polka dots, like the ones on my dress or this one here. What's your favorite? Big or small?
SHOP MY LOOK:
H&M dress (similar)
Adam Selman x Le Specs sunglasses