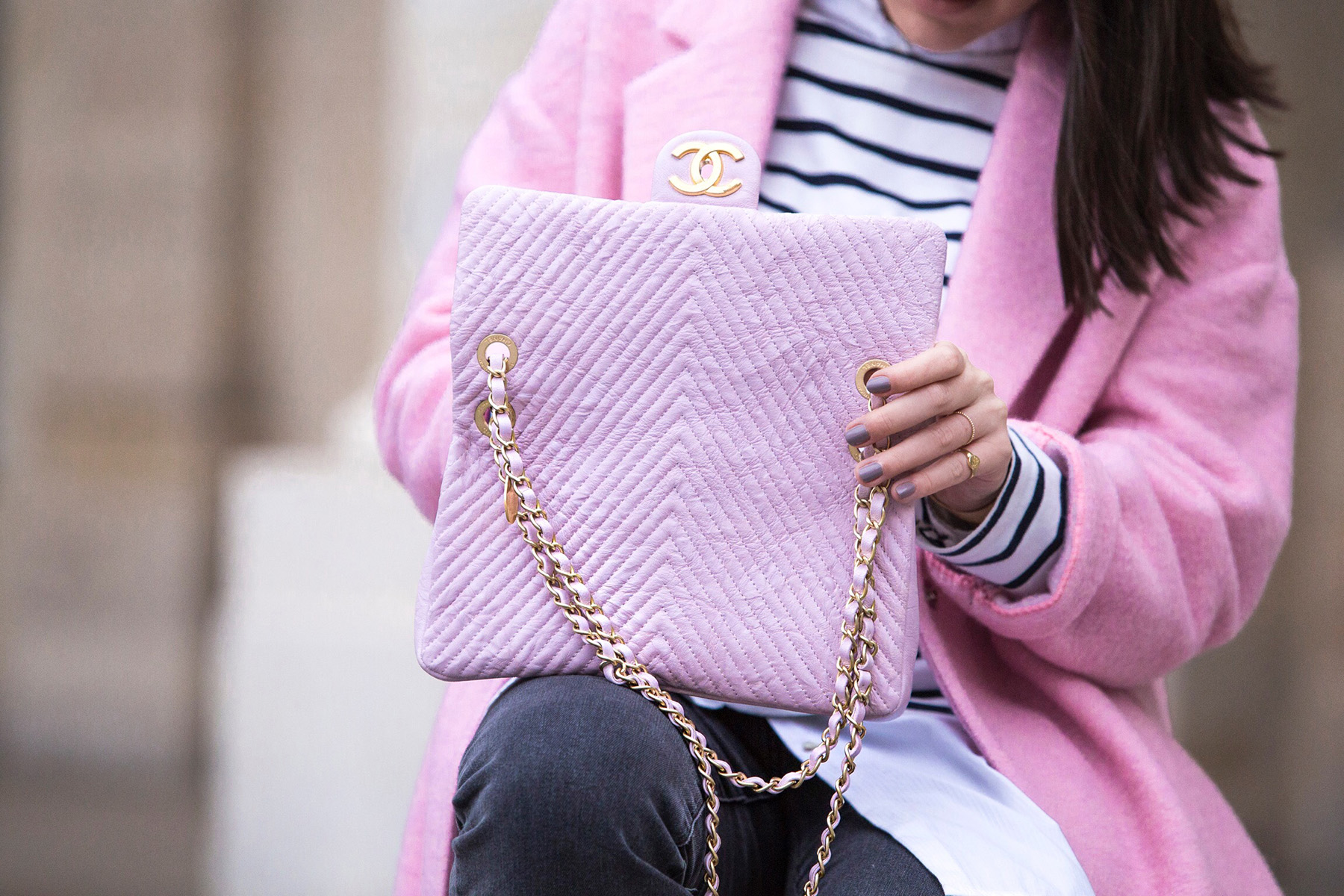 Taking photos at Palais Royal is almost mandatory when in Paris, so that's what we did on Monday. But first, please let me introduce you to my new pink Chanel bag and mules that I finally added into my collection.
I have been chasing these mules for over two years now, but every time I went to a Chanel store on my travels (because no Chanel store in Greece), they were either sold out or not available in my number and/or the color I wanted! And by the way how annoying when this thing happens right? Anyway now these babies are finally mine, as well as this pink Chanel bag and I intend to write a blog post about them and why Chanel is so worth investing for.
Wearing more pink is one of my new year's style resolutions as I love this color and always thought that it doesn't suit me much. Even when I was a baby, my mother used to dress me in blue clothes and everything blue, so as a result everyone was telling my parents: "Oh what a cute little boy"! I don't know if pink suits me or not, but I love it so much to care about it.
Funny facts of that day:
#1 On our way back home, we stopped at a café near the Forum des Halles, and I randomly met Serena from Singulier Féminin! 😀 For those of you who already know her from Instagram and her blog, she is even more adorable in person! The funny thing is I was thinking of texting her to meet for a coffee next week a few minutes before I saw her! What are the chances right?
#2 I was so excited with my new purchases from Chanel, that I forgot to take of the blue protective stickers of my pink Chanel bag's hardware! I only noticed it when we supposedly finished the photo shoot, so we had to start over again while we felt the first drops of rain. But it was pretty funny.
#3 The fact that you are allowed to take photos at the Palais Royal (blogging-wise, it is actually mandatory), and not in front of Thessaloniki's Concert Hall is really beyond me! At Palais Royal, not only you are allowed but you are actually welcome to do so. We left a bag with our tripod nearby, and a lady who was working at the building, came down and kindly asked us if she can give it to the security guys, as to reassure it would not get stolen or something. How amazing was this? Which brings me to fact number four.
#4 Where the heck is these 'French rude people' anyway? I have never met a single one so far here in Paris, neither during my travels, nor for as long as I live here. Except of course for the doorman in the Greek embassy. Who was Greek! Freaking stereotypes! I am so thrilled to live here! It was the best decision I have ever made!
Wishing you a wonderful month of March, full of happy moments!
Much love,
Stella
I was wearing:
Wildwood top (similar here & here)
Zara shirt dress (similar here)
Chanel bag (similar)
Céline sunglasses (similar, also from Céline & on sale!!)
Mejuri solstice ring & twist ring
Photos by: Anestis Iliadis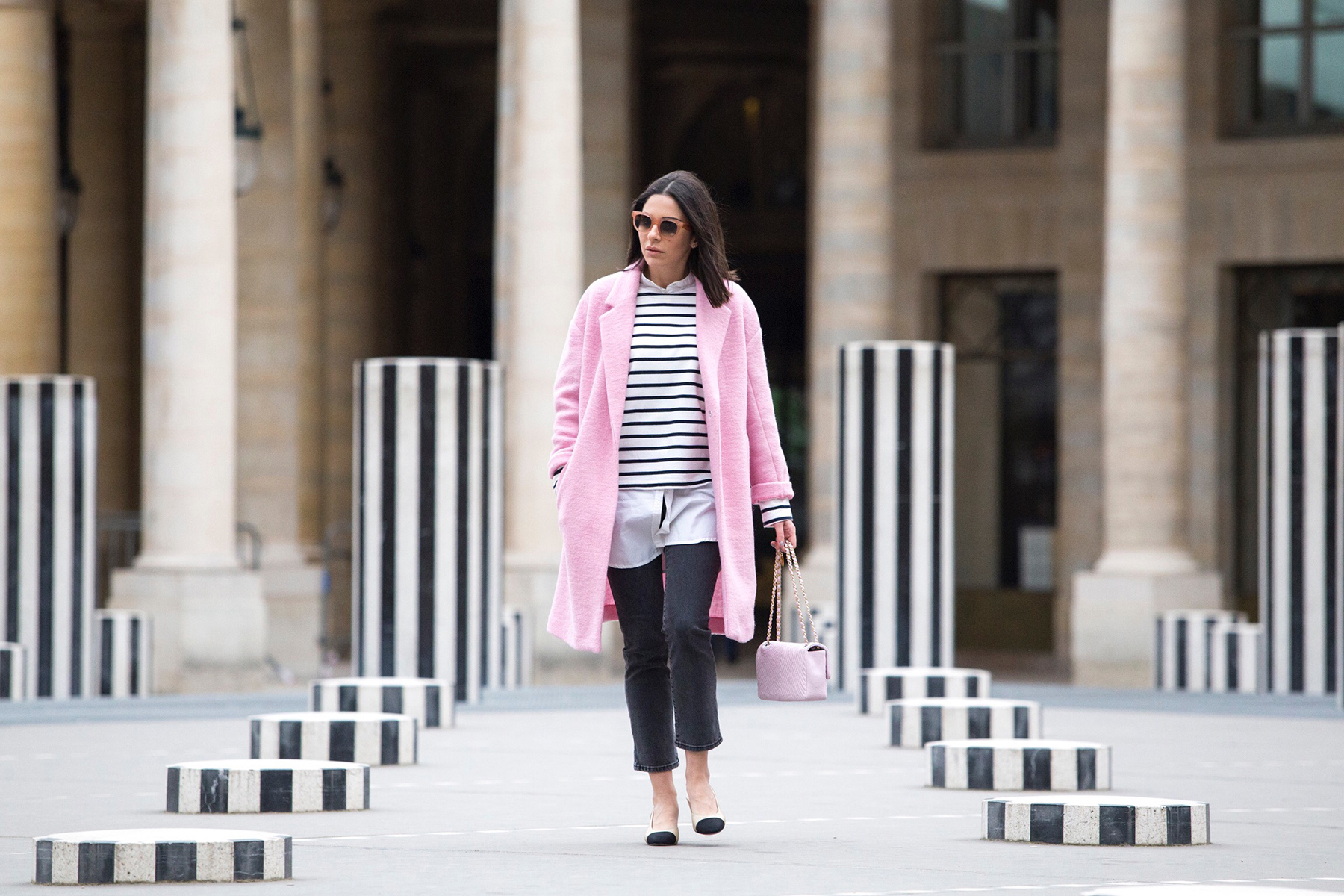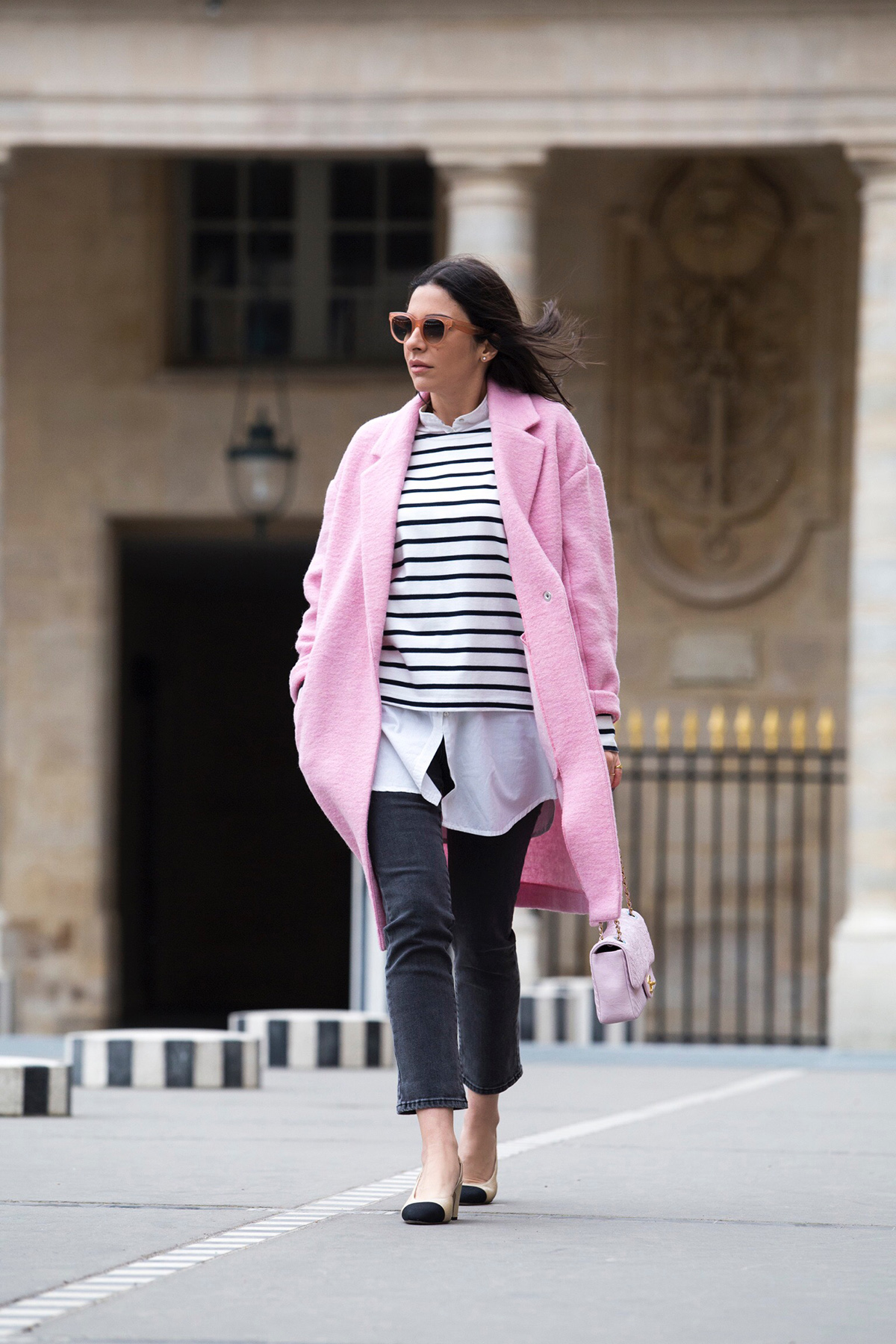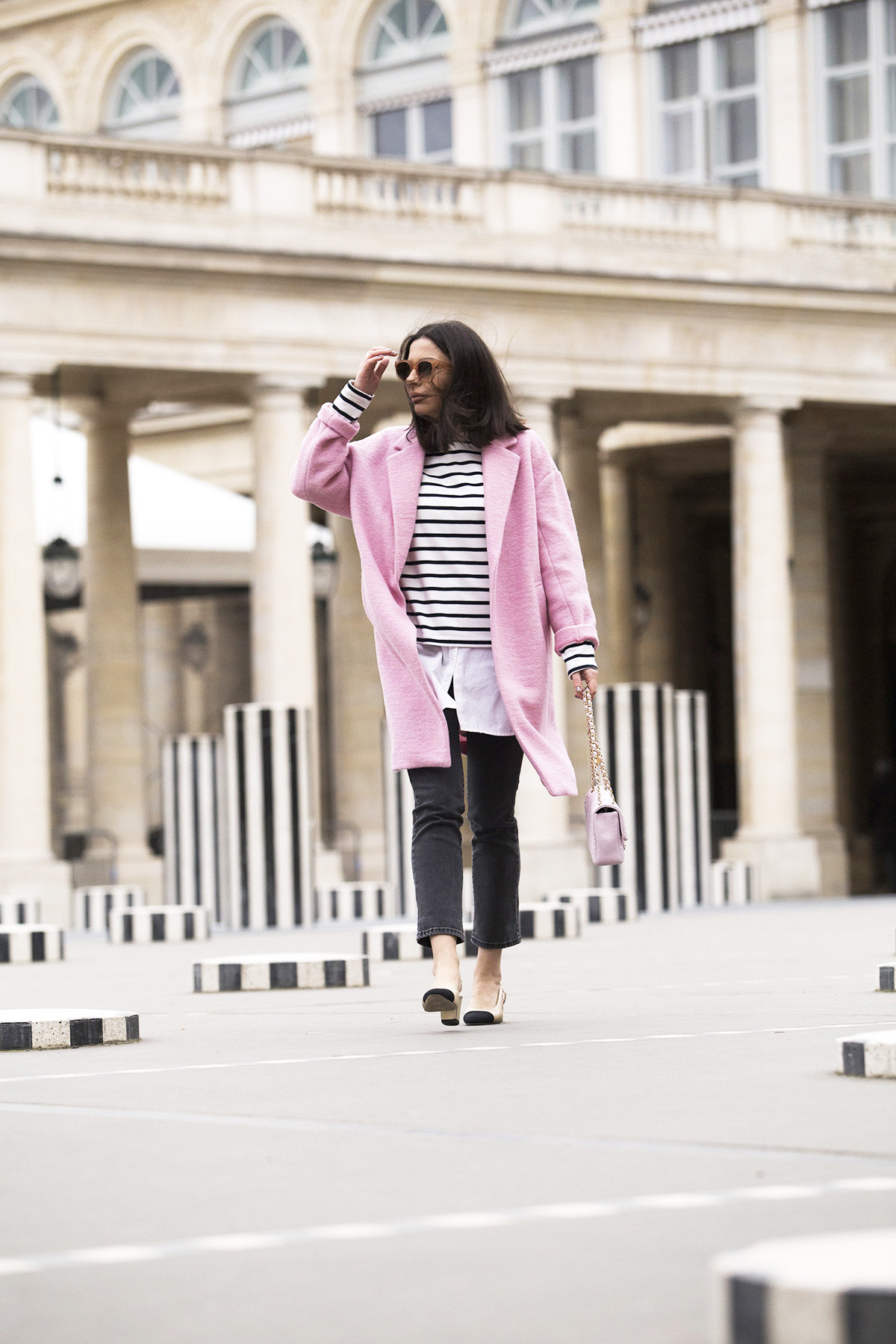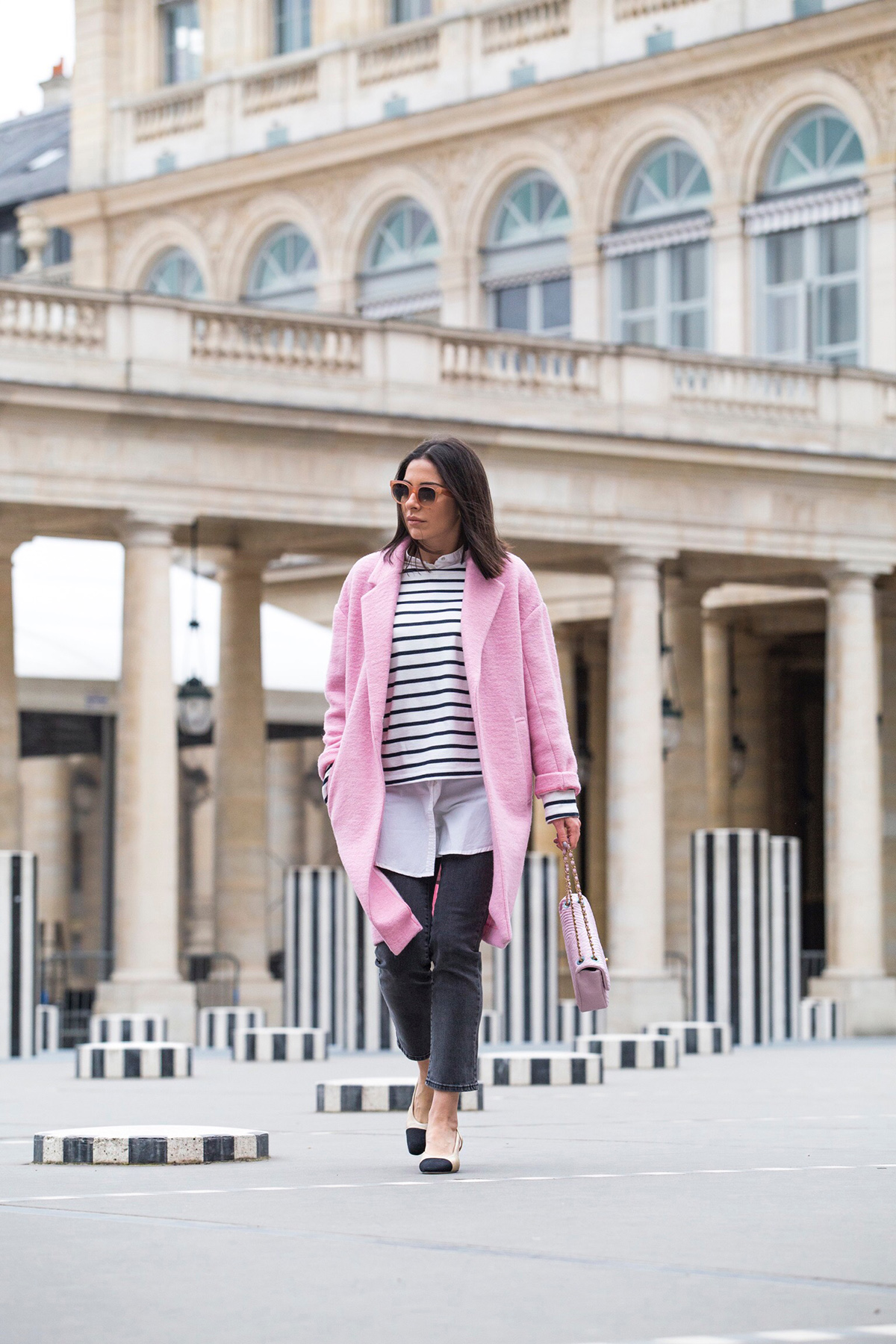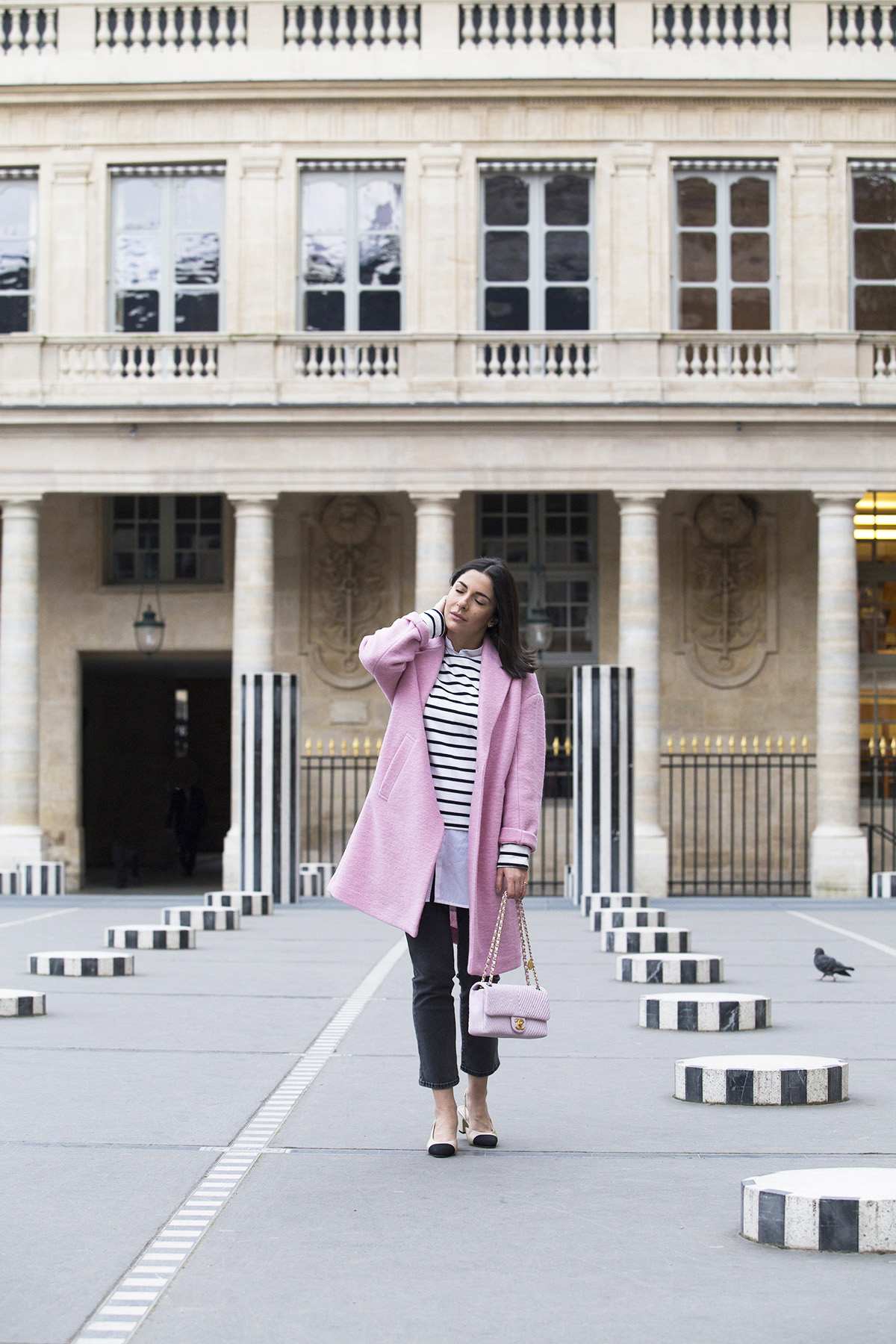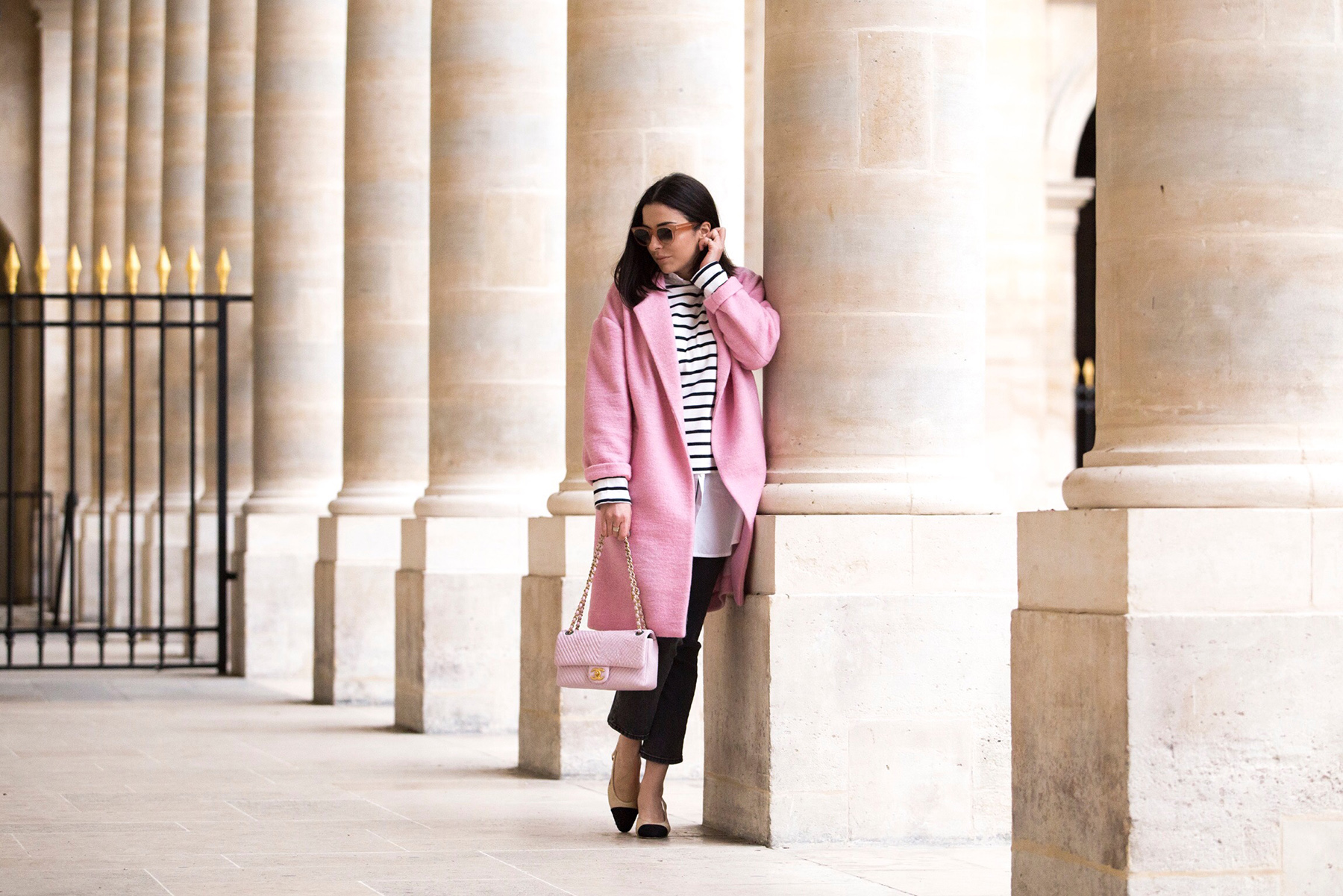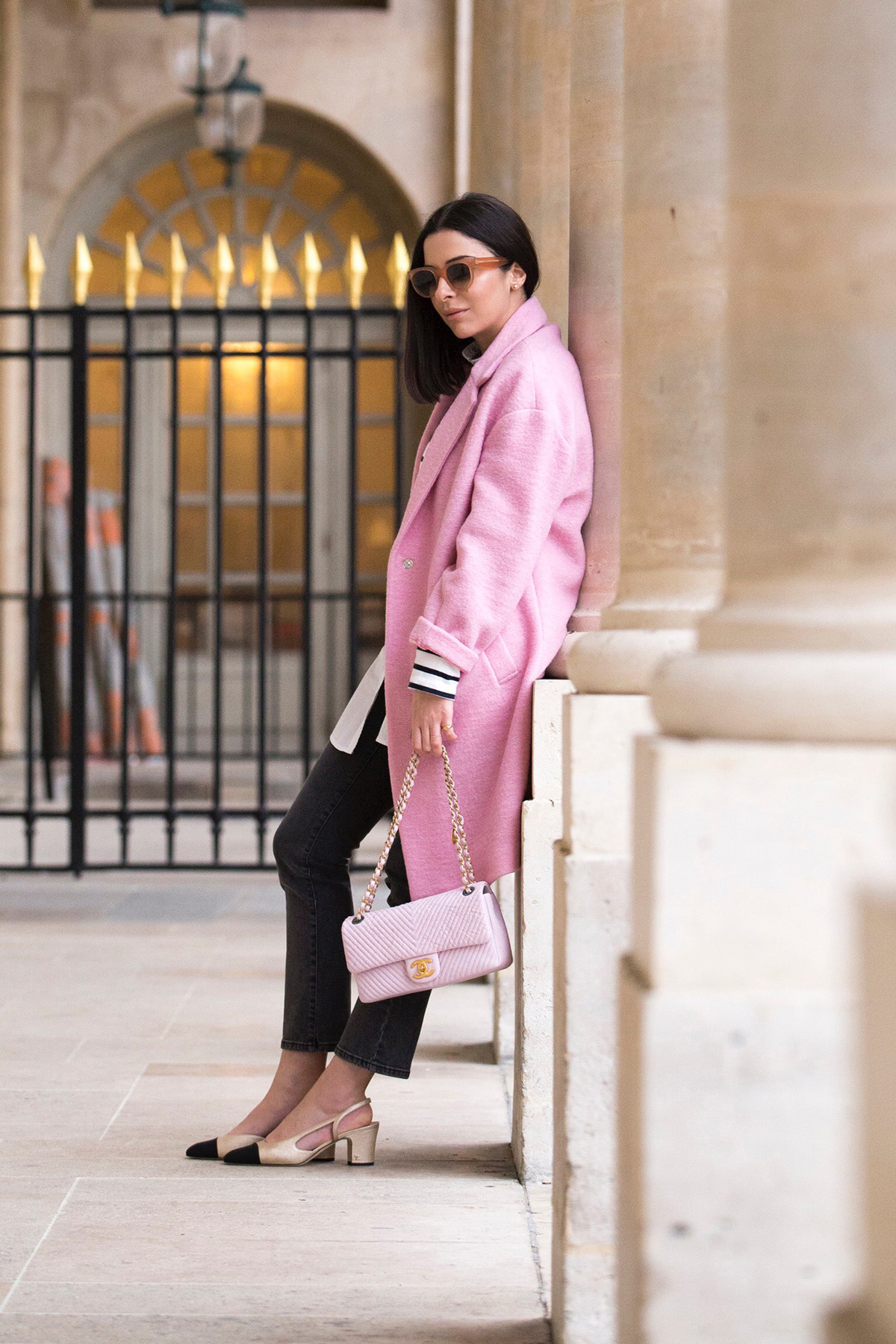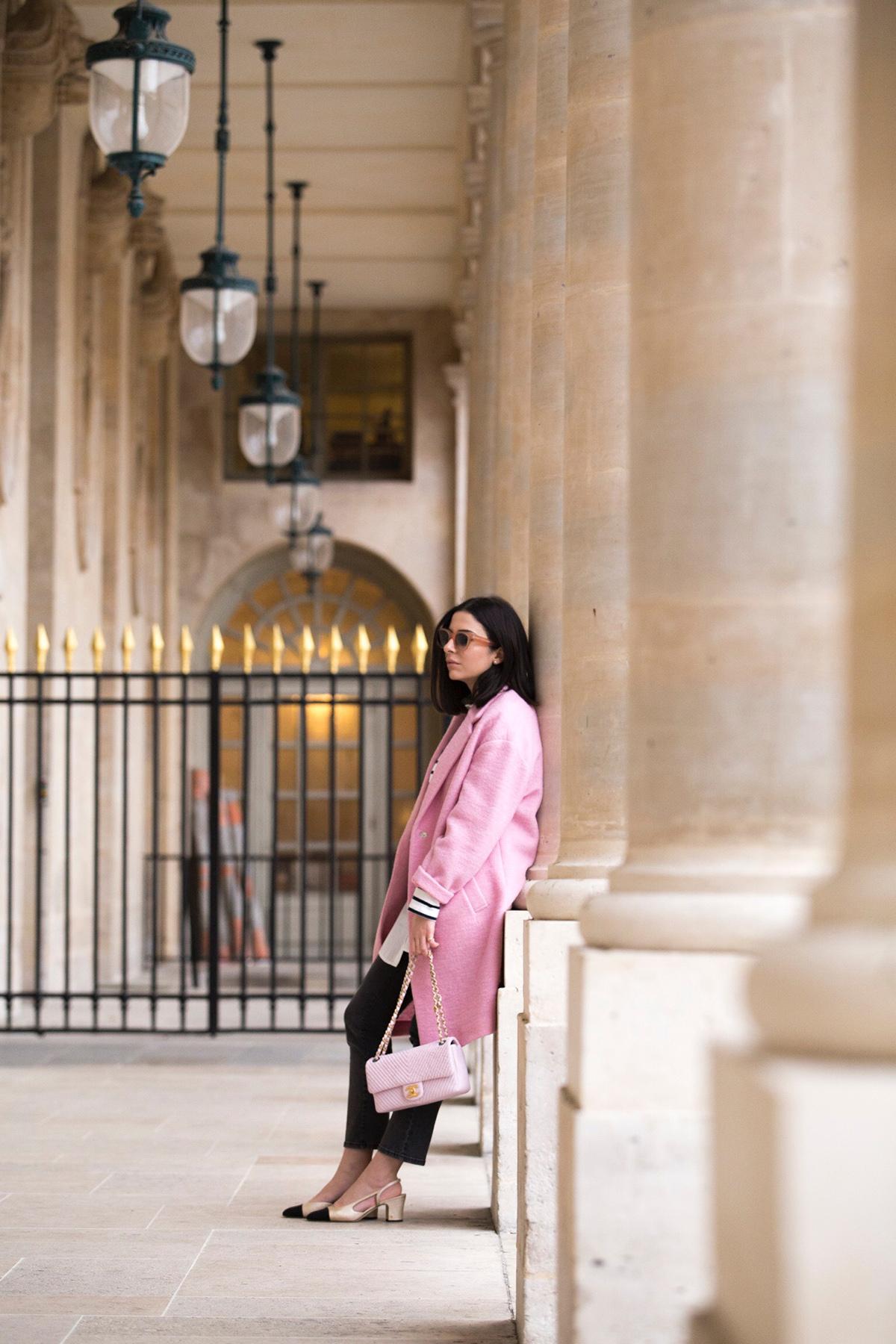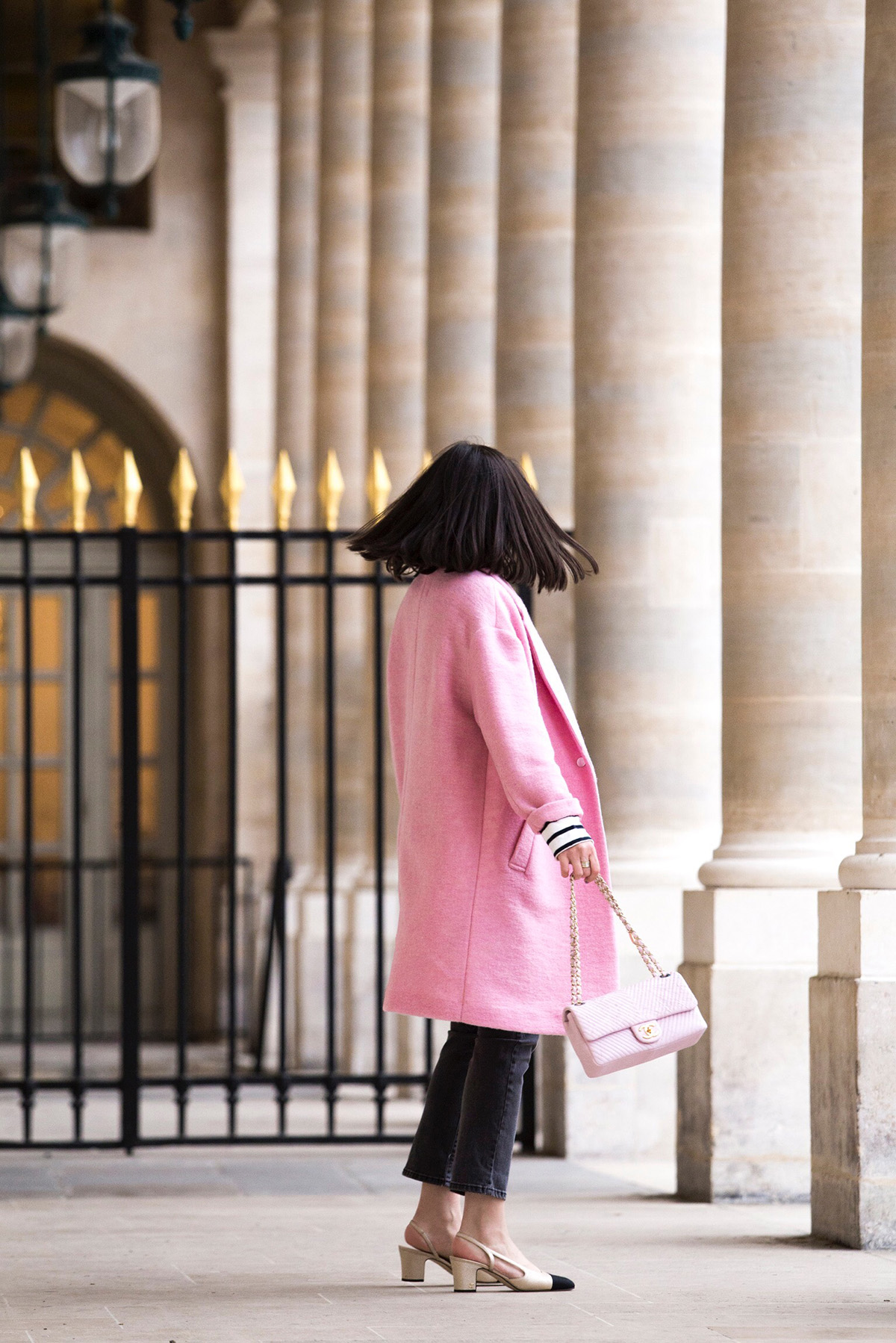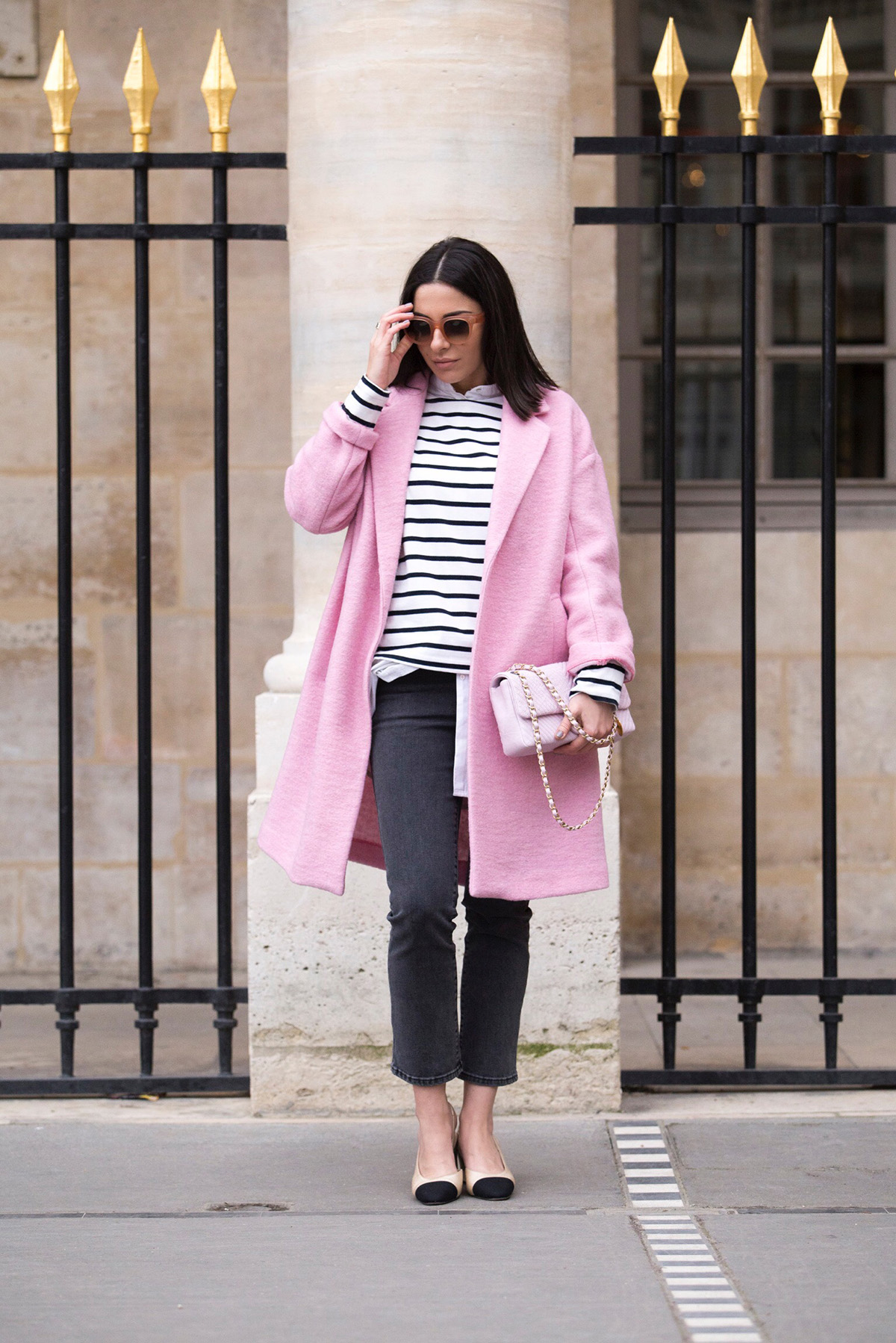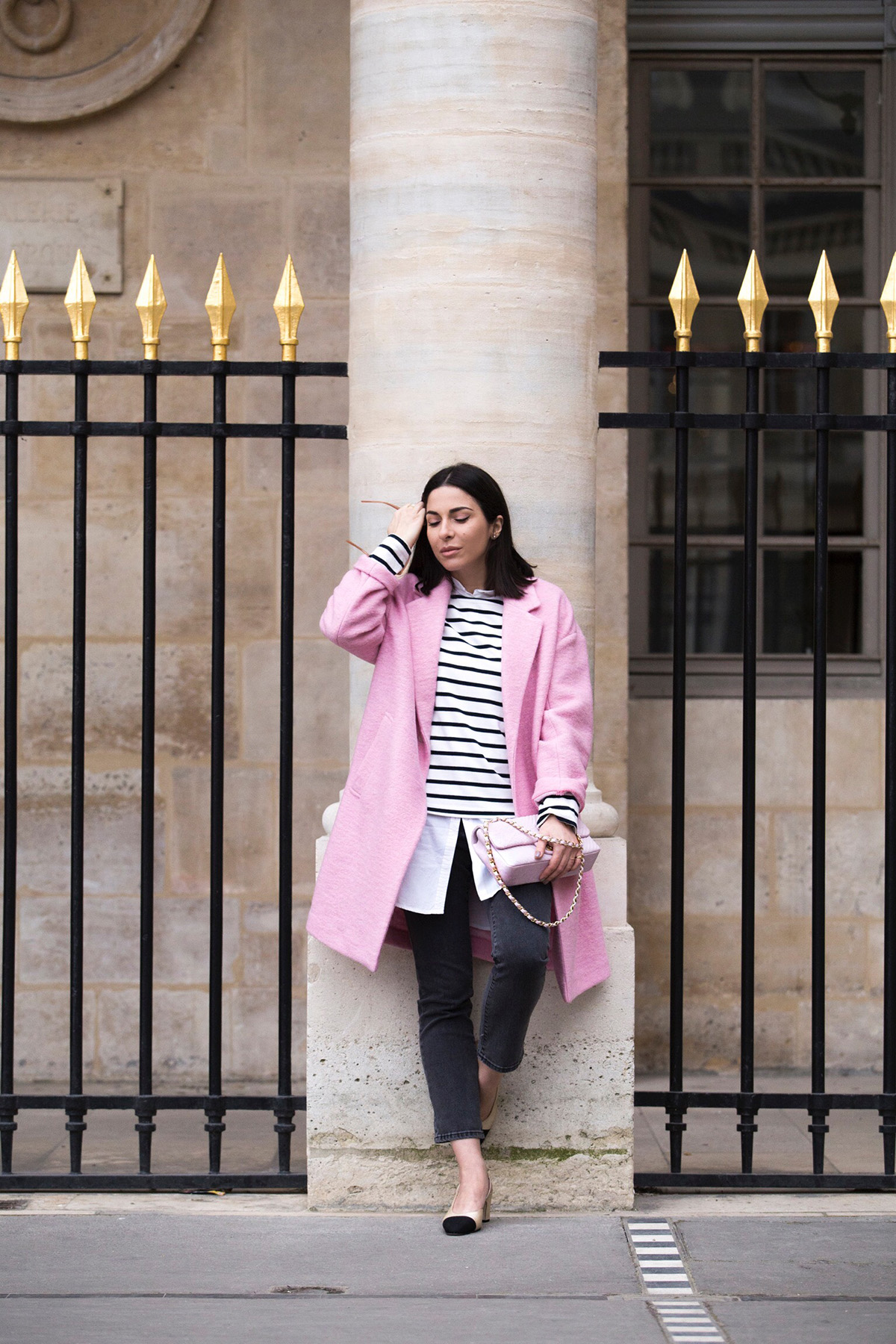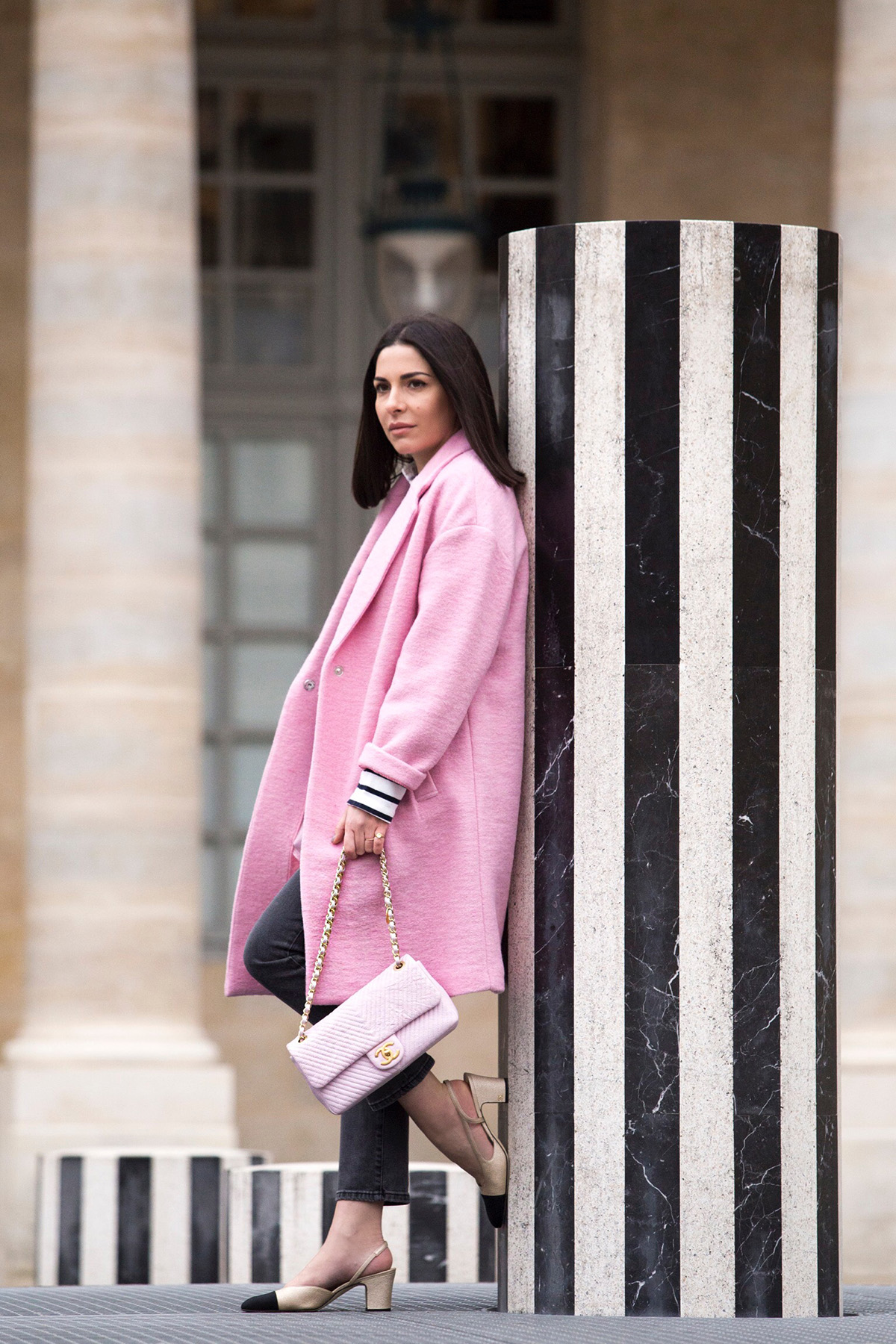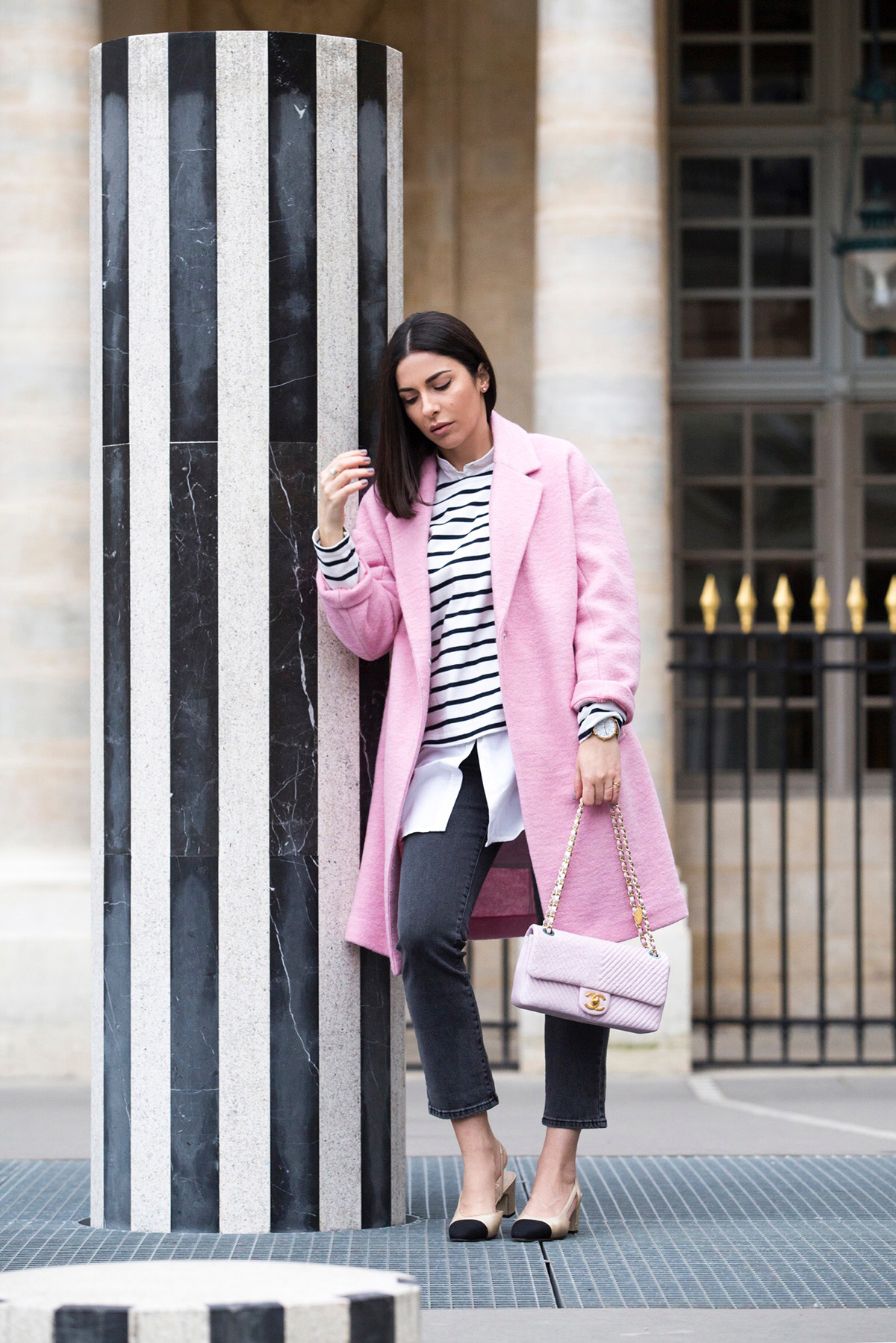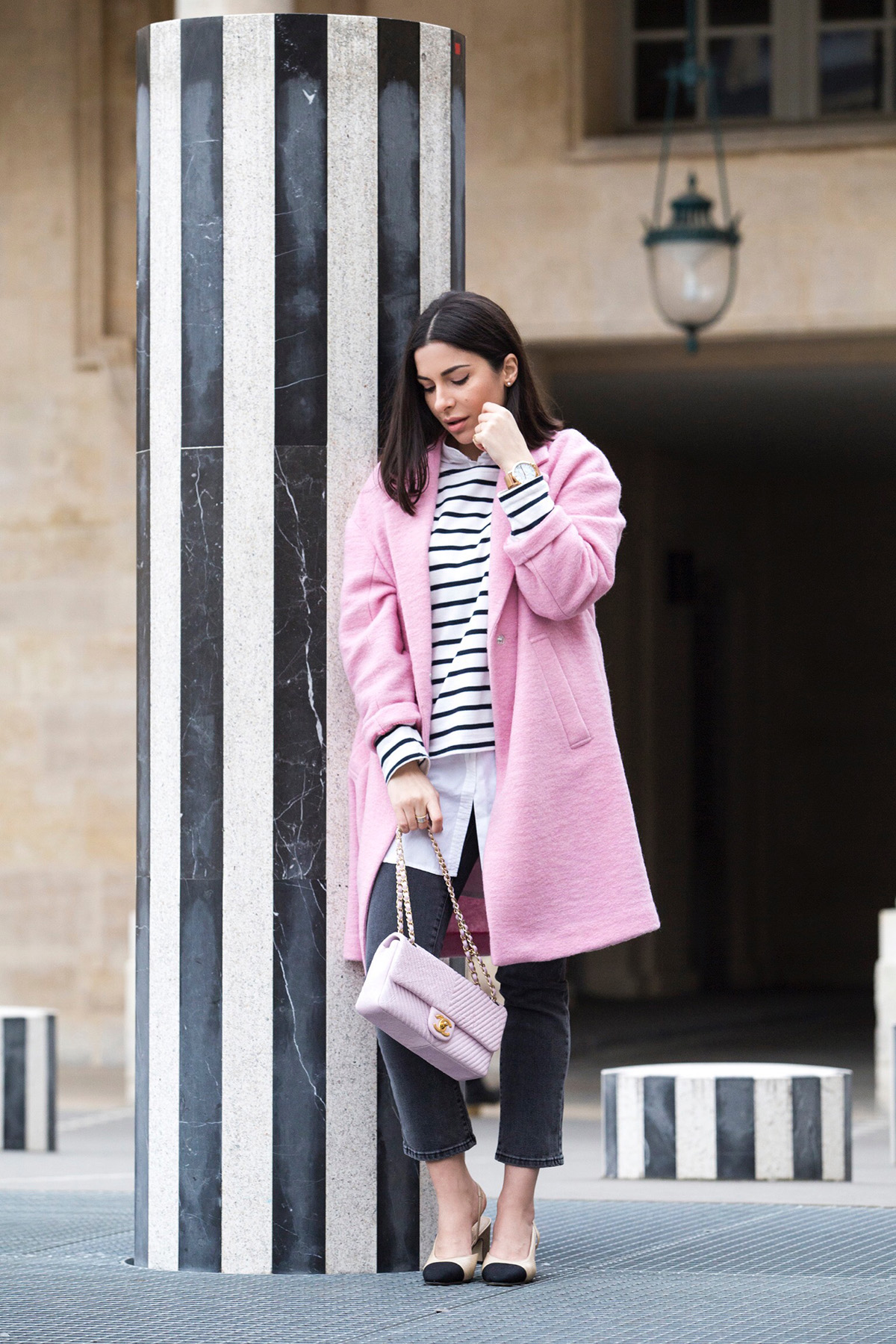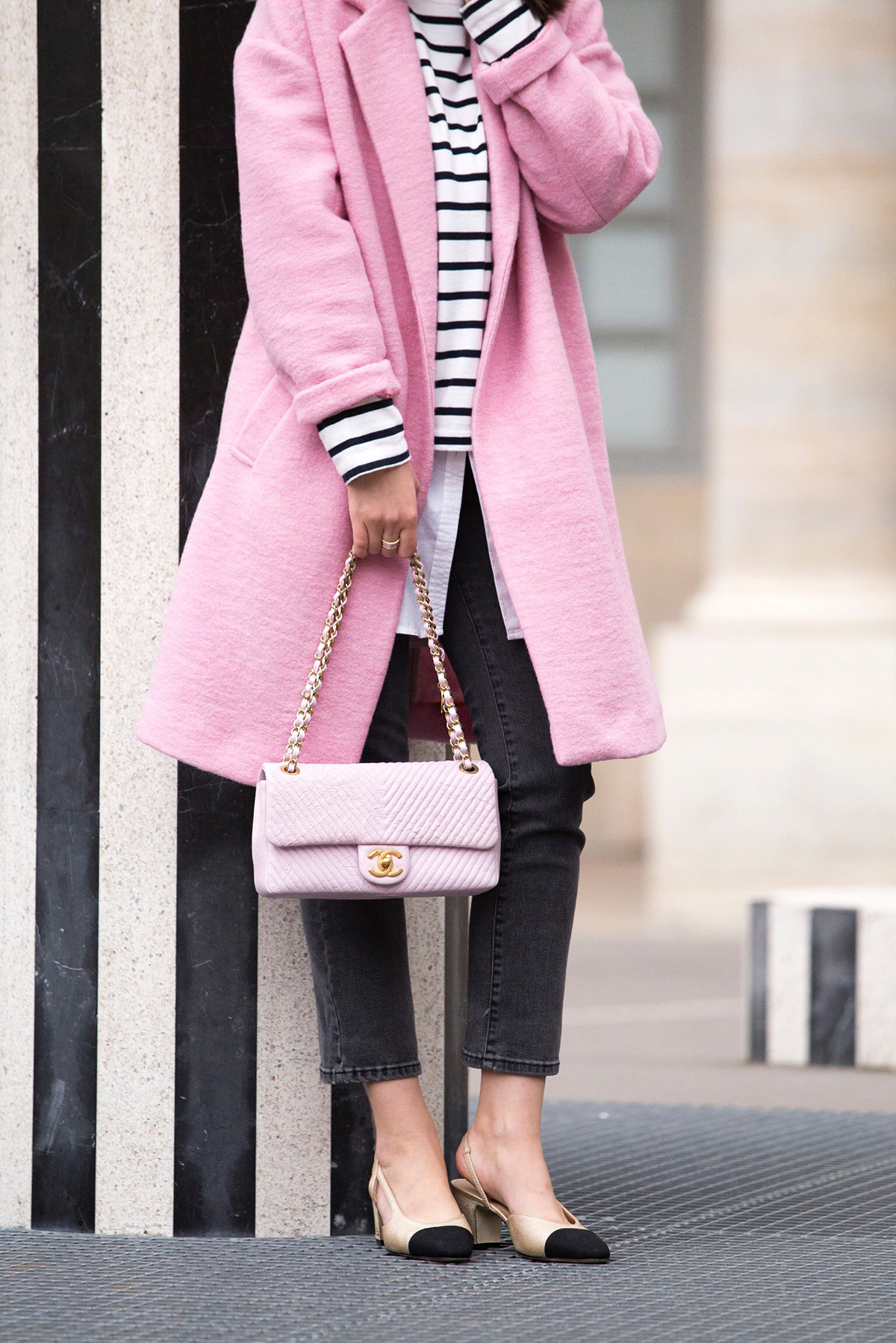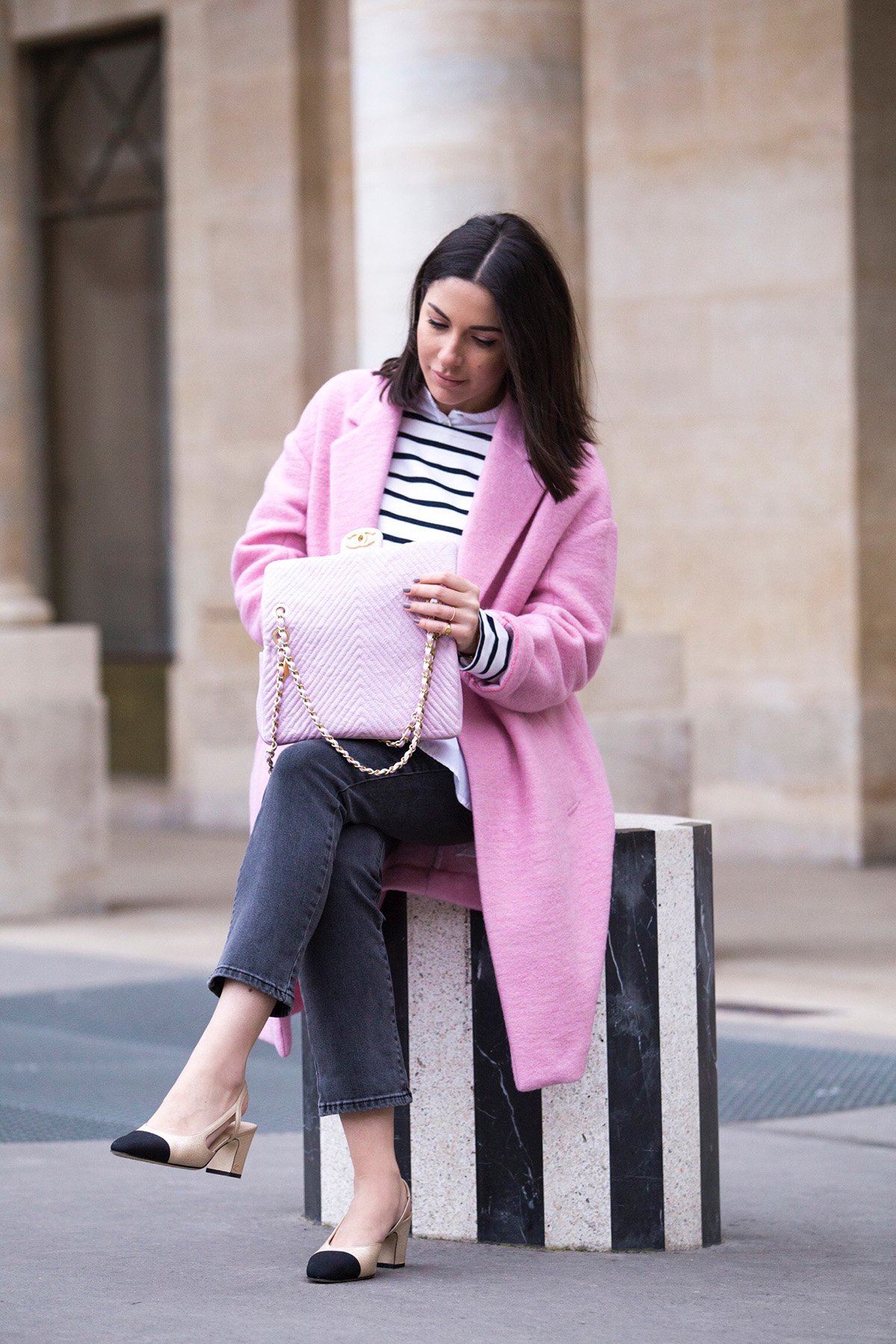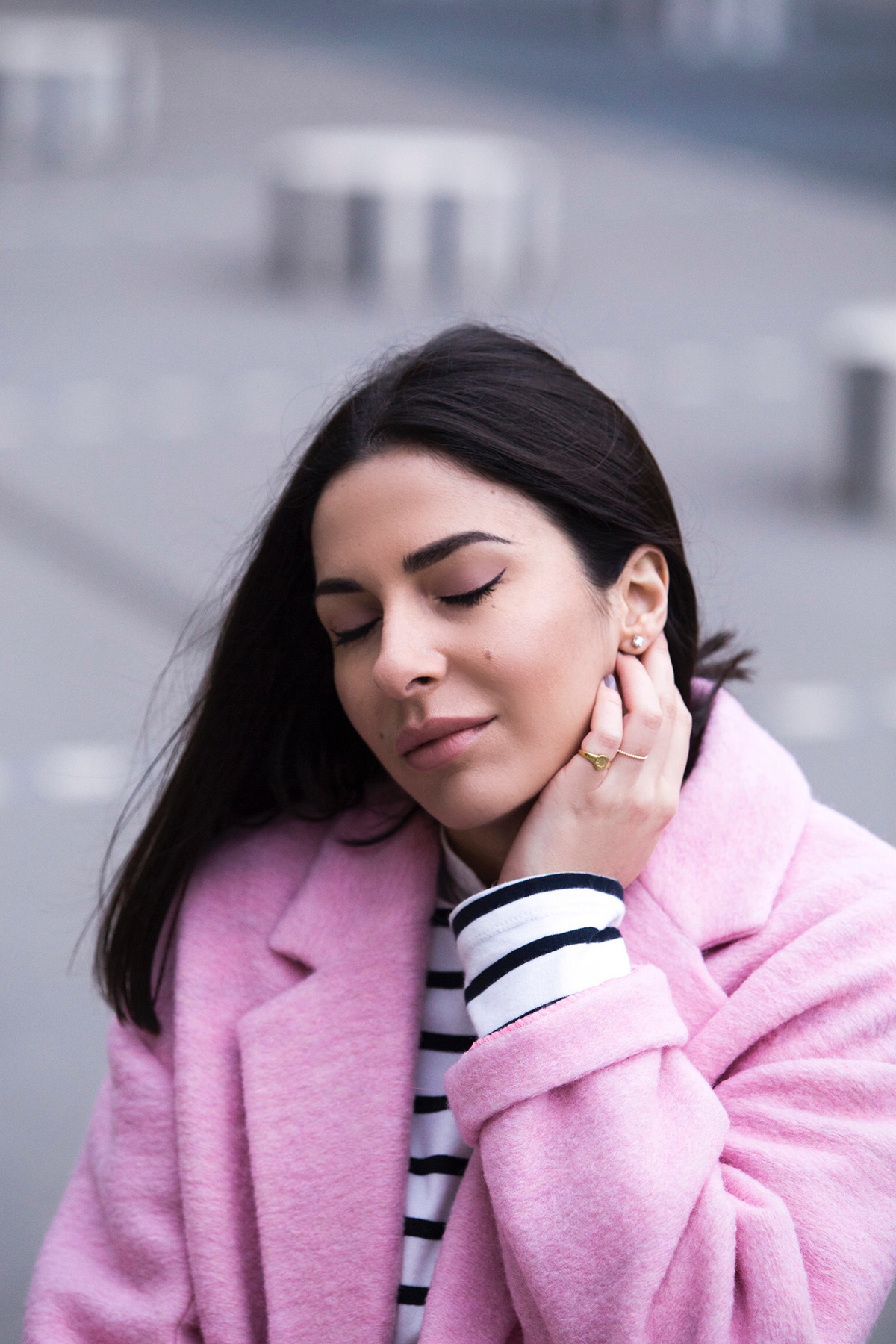 SHOP THE POST: