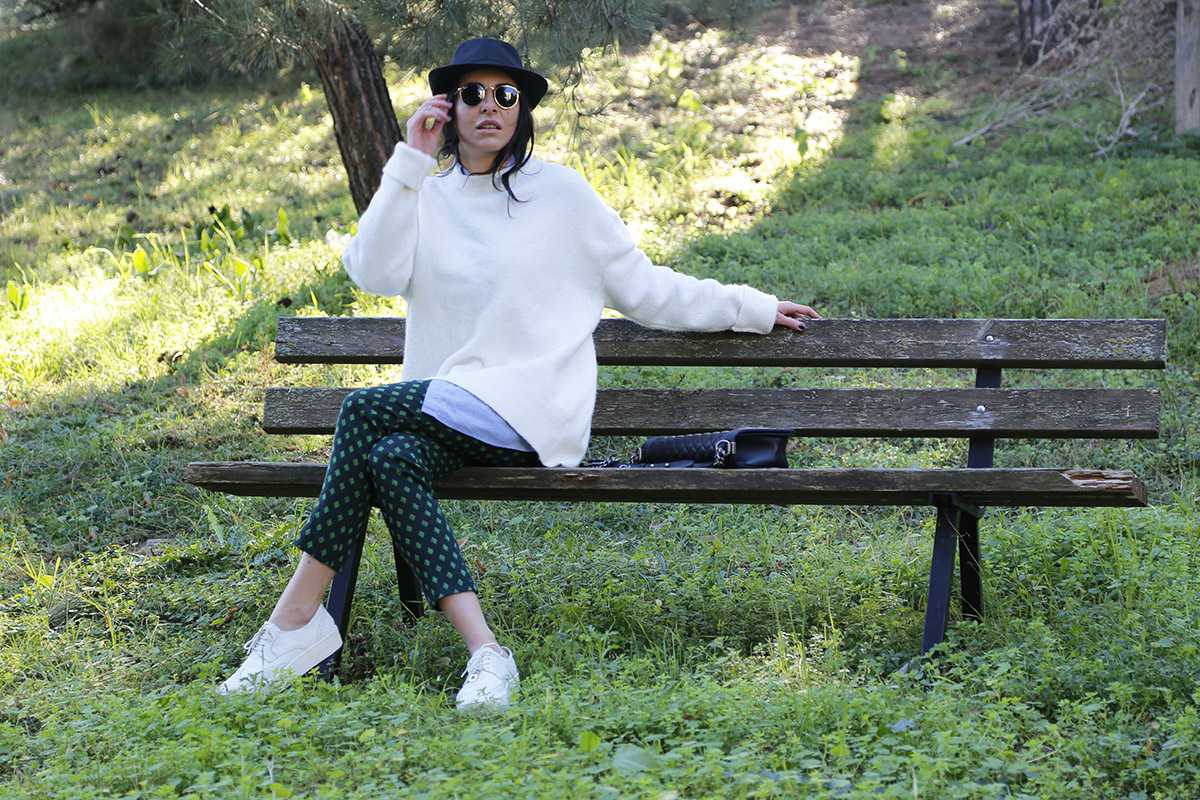 Hello my dears and happy new week!
How are the holiday preparations going for you? Thankfully by tonight I will be finished with my to do check-list which is great, considering the fact that I am doing many things at last-minute (but always on time). 🙂
Today I' ll show you an ootd from last week, while I was out for errands and Christmas shopping. It was surely the last time for this year that I went out without wearing a coat, since it finally started getting cold here! Yay!
I have a passion for oversized sweaters, and oversized clothes generally. When it comes to styling, casual should be comfy, and comfiness for me is very important.
This oversized sweater from Zara is one of my favorite winter wardrobe staples. It is extra slouchy, warm, with wonderful texture, and so ideal for layering with shirts, tees or even dresses!
Tip: If you find an oversized sweater with high-low cut (like the one I am wearing here) then take it, as this cut is the most ideal for layering. If you are more likely to wear it as a sweater dress, then chose one with symmetrical cut and layer it with a shirt-dress or a lace trim chemise. If you are a fan of layering, then do chose an oversized sweater with loose bottom round and avoid the ones with tight cuffs.
Do you like oversized sweaters and how would you style one? Please feel free to send me your links with sweater looks in the comments section, I will be very glad to see your styling ideas!
Get inspired: If you liked this look, feel free to check some of my Polyvore creations with oversized sweaters:
Oversized Sweater & Lace Chemise
I want to thank my fiancé who takes the most amazing photos (also for my previous post), please tell him that he does! 🙂
Thank you so much for visiting!
I wish you a Merry Christmas for you and yours, with lots of love, laugh and blessings! 🙂
I was wearing:
ZARA oversized sweater (similar)
COMPTOIR DES COTONNIERS shirt
ZARA pants (similar)
ZINI sneakers (no longer available, similar here)
CHANEL medium+ boy bag
VINTAGE trilby hat (similar here)
RAYBAN sunnies
photos by: Anestis Iliadis