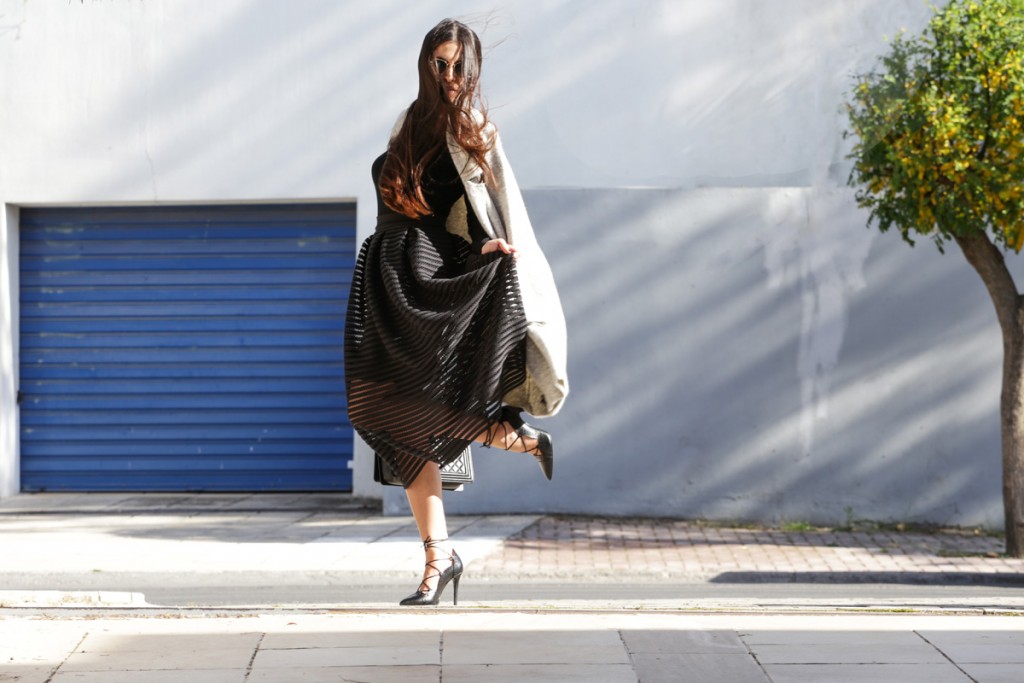 They say that time flies when you're having fun, and I can't agree more! It's almost hard to believe that it's already been a year since my first blog post, on November 11th 2015! So here I am 50 posts and 38 outfits later, on my one year blog anniversary. And I have so many reasons to celebrate it!
So what benefits did I gain from this one year of blogging?
#1 I focused on what I want, and liberated myself from the fear of what other people may think.
First of all, starting my own blog was a huge step out of my comfort zone. I have always been reading fashion blogs and wanted to create my own. I loved fashion and styling, as well as writing, from as far I can remember. However, I was so afraid to put myself out there. I was thinking of what my friends, family and colleagues would think! Would my friends think I am a freak? Would my colleagues from work think I am superficial and not focusing on my "real job" as much as I should? Before starting my blog, I was even hardly posting a photo on my Instagram every once in a blue moon, for the same ridiculous reasons. But with lots of hard work with myself (and still working on it), I managed to liberate myself from this fear, and everything fell into place.
"The greatest fear in the world is the opinion of others. And the moment you are unafraid of the crowd you are no longer a sheep, you become a lion. A great roar arises in your heart, the roar of freedom". Osho
#2 My style has evolved more than I could imagine.
I even cut my hair!! I am learning something new during every post I create, every outfit idea, every blog post I read, every mistake I make. Now I have more fun playing with styling and I really enjoy taking risks with what I wear.
#3 I will never ask myself "what if".
If I hadn't taken that leap of faith, I would always be wondering "what if I had created this blog, what if I was not afraid to do it"? And that alone means a lot! We more often regret those things which we do not do than those we did. This may be so cliché, but it's actually true, right?
#4 I have one more thing in common with the man I love.
Thanks to my other half, my love, a.k.a. the man behind the camera, who supported me and actually convinced me do go ahead, Stella Asteria became reality. His belief in me truly inspired me to go ahead! What's more, he got inspired too to try photography, and found out that it is something that he really loves doing! And he is absolutely amazing on it! I mean, look at my photos! 🙂
#5 I get more inspired and see beauty everywhere.
I feel like blogging forces me to open my eyes! They are on a constant subconscious search for the perfect background, beautiful colors and contrasts, offbeat places for shootings, beautiful décor, and anything beautiful.
#6 I have met wonderful people from around the world.
Just like in my job, with blogging I get to meet amazing people from all over the world through this great blogging community. I am lucky to be able to call some of them friends! We support and uplift each other, learn from each other. I am thankful that I got the chance to meet such wonderful people that are now part of my life. You!
I will not extend further here as the scope of this post is an outfit recap, but soon there will also be a post on what I learned from this one year of blogging, where I will describe my thoughts and experiences more meticulously.
I took a leap of faith and jumped into a world that I knew nothing about and it turned to be something great for me. Please remember that the only "yes" you need to follow your dreams is yours! I want to inspire you to follow your dreams and to believe that you can achieve anything you want, no matter the assets you got in your hands right now. If I can, you bet you can too!! 🙂
So what do you think of my 1 year blog anniversary outfit recap? Do you think I've changed over this year? What's your favorite thing about blogging? Let me know in the comments below, I would love to hear your opinion!
Thank you so much for everything, I am grateful for each and every word I read from you, for all your support and all the things I learn from you!
PS: You can click on the photos below to see more photos of the specific outfit and read the post.
Much Love,
Stella