The total black look is the most popular choice for those who have no desire to think what to wear, but want to be elegant and stylish at the same time. And my favorite way to do that is by wearing a total black look with a pop of color, like this one here. As much as I love seeing total black outfits on other people, I feel that they don't suit me much, so I always add something white or color, even when I have the best of intentions to complete a solid black look! That's what I did again on this off-duty total black look.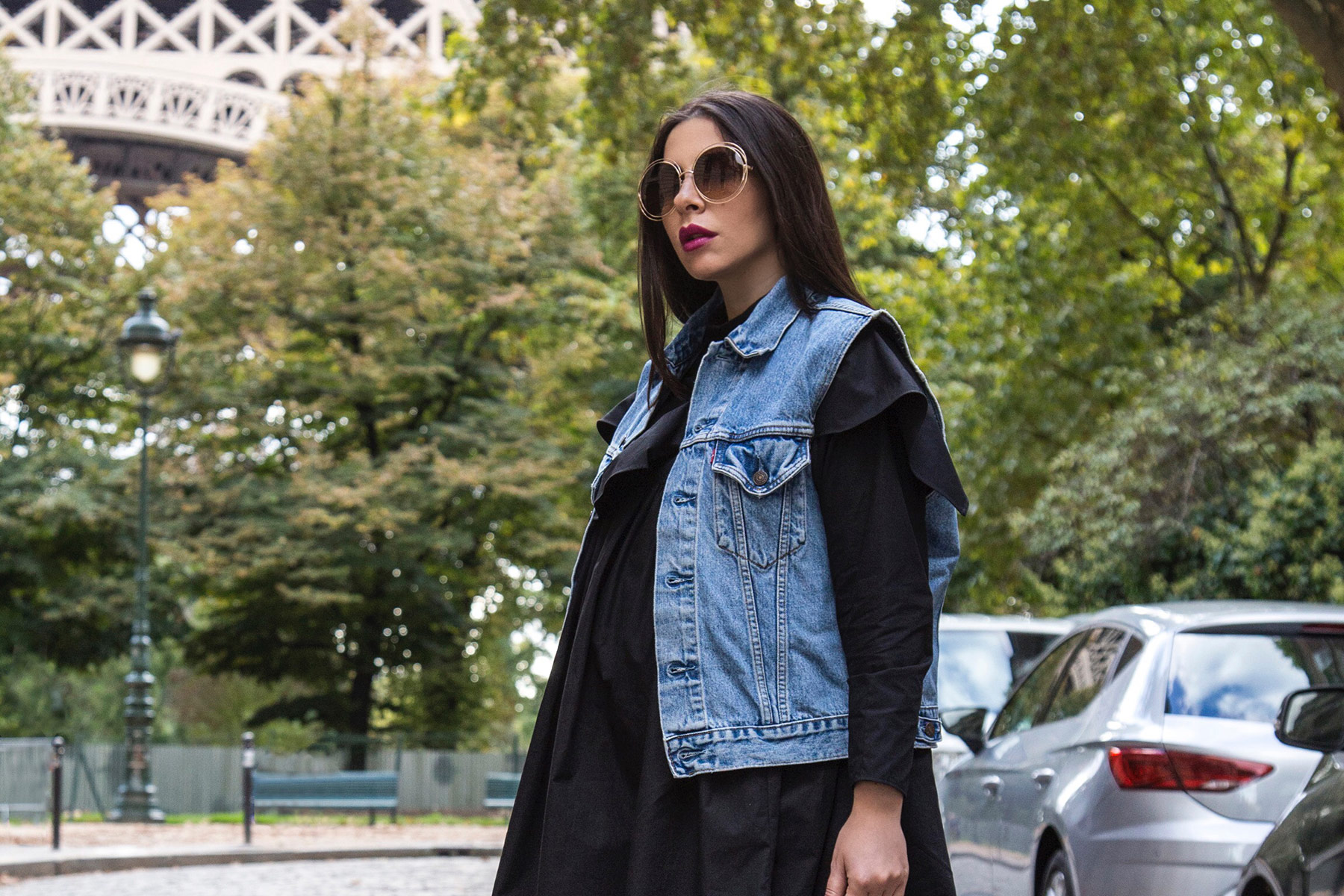 One of the keys of creating a successful total (or almost total) black look is playing with silhouettes. So since I wore a simple pair of black skinny jeans, I paired it with my favorite oversized frill shirt (remember this look?), to create some contrast between the silhouettes. I also made sure that the black tones of these two pieces are exactly the same, otherwise the outfit looks off and cheap.
I finished with this Levi's denim vest that I found on a vintage store, and my favorite combat boots from Balenciaga. The second color pop item is my pink Chanel chevron bag which is one of my go-to items to add some subtle color pop to my outfits.
What do you think about this off-duty total black look? Do you wear all-black or you prefer a total black look with a pop of color? What are your tips on wearing a successful total black outfit? Let us know in the comments below! 🙂
Happy Monday!
Xoxo
Stella
SHOP MY LOOK:
Levi's vest (similar here and here)
Asos Maternity jeans (similar in regular style here and here)
Chanel bag (similar here and here)