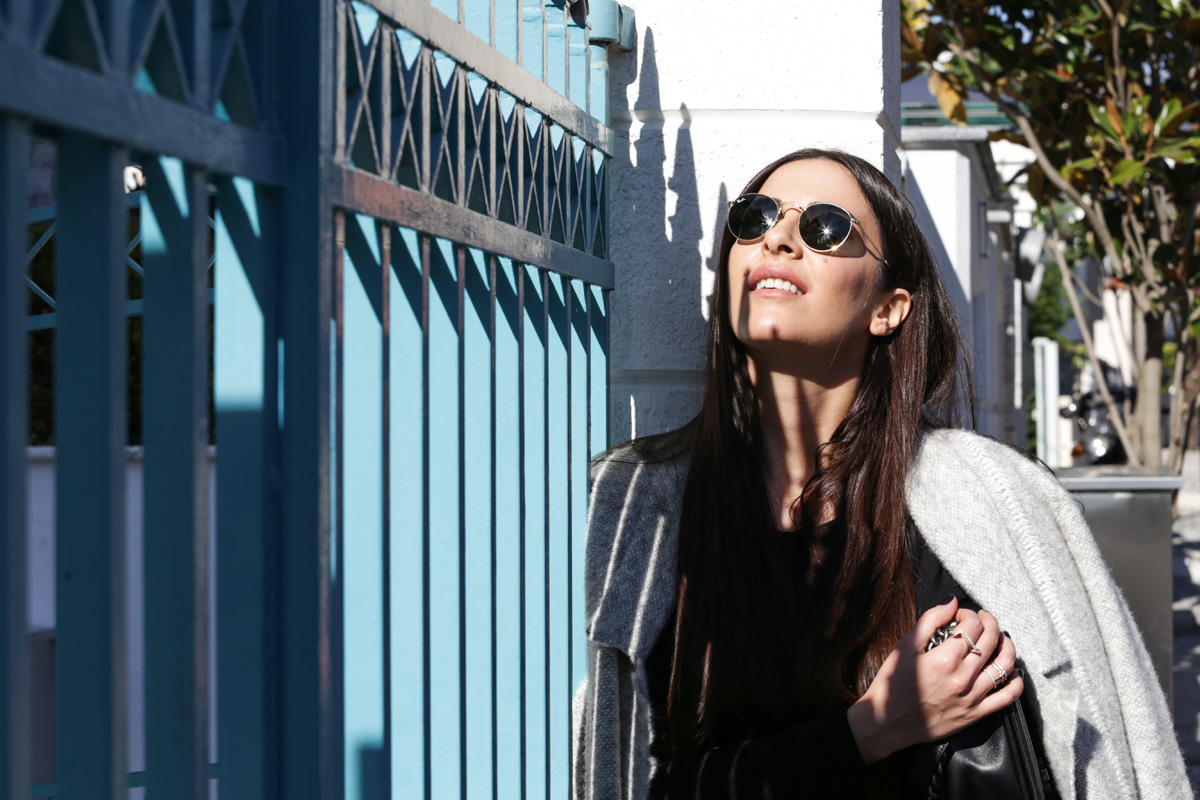 Here I am, excited on this new beginning! 🙂
This blog was driven by my love for fashion, styling, travel, photography and my desire to share with you my favorite things about them.
It is dedicated to all of my friends including those from Polyvore, who continuously support and inspire me at the same time, and to my fiancé, who made me feel much more confident on this new beginning, through his valuable encouragement. I am so thankful to all of you! It is really important to receive a great feedback and a "go for it", especially on news beginnings, right?
My dream and purpose here is to inspire as many of you, through my personal style and experiences. This blog is for you, so enjoy it and feel free to share your thoughts and comments with me. What about any new beginnings in your life lately?
I was wearing:
ZARA coat
ZINI full skirt
ZARA lace-up pumps (similar, here)
CHANEL medium+ quilted boy bag
RAY-BAN rounded sunnies
photos by: Spyros Paloukis