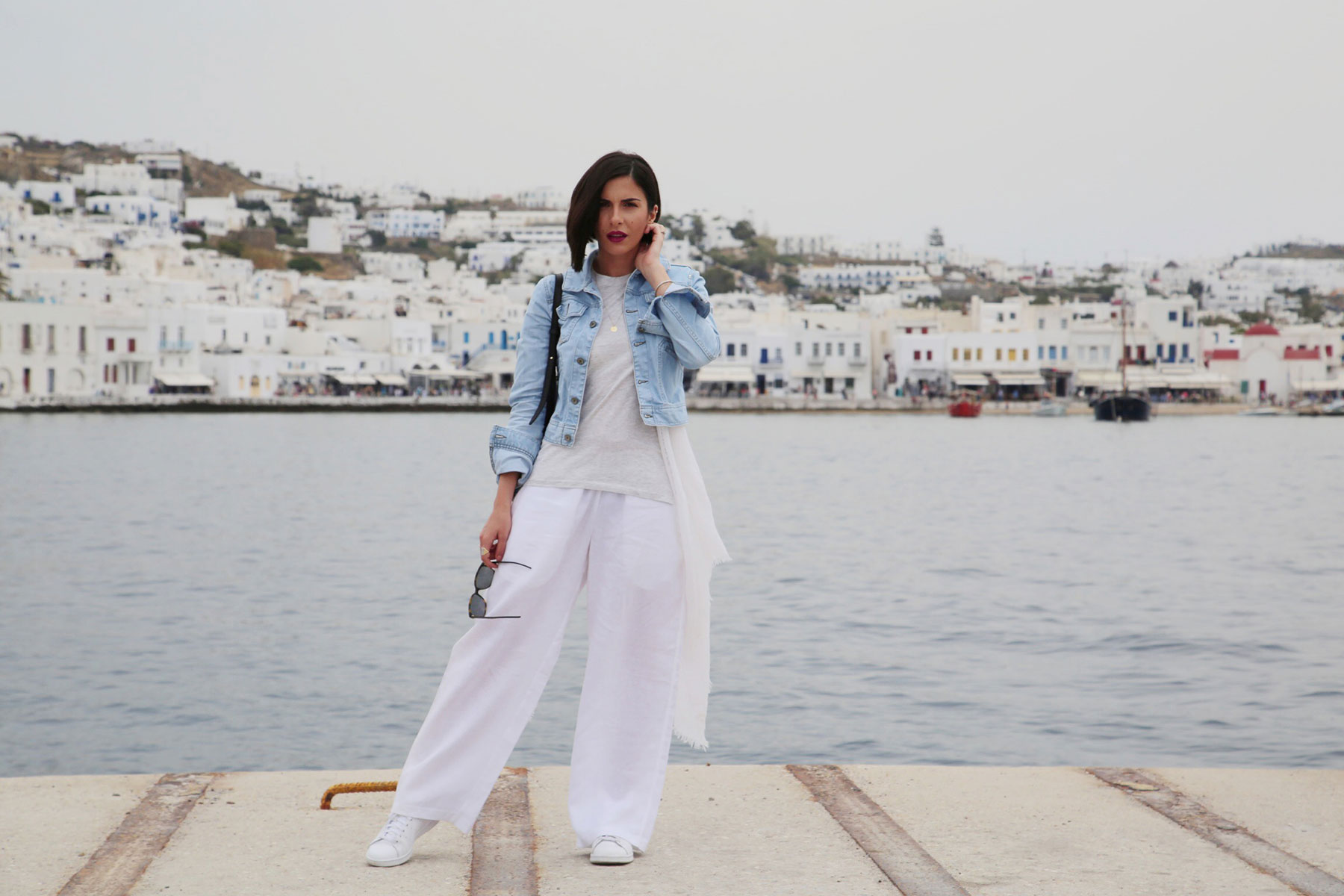 Hello from Mykonos! I am finally back home. Everything is bright and beautiful here and I can't wipe off that sunny smile on my face! 🙂 I'll never forget the very first time I came to Mykonos with my university spring break. It took quite an effort for my friends to convince me to join them, but as soon as I stepped foot into this amazingly beautiful island, I knew I had to live here! I found myself a job as a waitress at a beach bar and a nightclub right away, in order to be able to cope with the high living costs of Mykonos, and after a few weeks, I was back here for good!
As soon as I finished my studies, I decided to relocate in Mykonos permanently and experience the island life during winter months too! I established my first company, which was an online travel guide for Mykonos Island where one could find information about the island, restaurant/hotel/shopping suggestions and reviews, as well as villa & yacht rentals. At the same time I was also working as a freelance web designer and doing my internship in a real estate agency, as I was not allowed to be an intern in my own business (sounds fair).
Hard work and a series of fun, karmic events turned my little travel guide Mykonos Gold, into one of the leading real estate and yachting agencies in Mykonos and a few years ago I entered the real estate game independently, specializing on luxury villa rentals and yacht charters. My other half came to live in Mykonos permanently too, and he is now my business partner as well (not to mention that he has also became my personal photographer for the blog). Nowadays I couldn't imagine myself doing anything different from this job (and blogging of course). The contentment I feel when I know that our guests are having their dream vacation in Mykonos and that everything is arranged perfect for their stay, is indescribable. I am so deeply thankful to have a job that brings joy not only to me but to many other people as well, like my colleagues, the employees at villas and yachts but also to our guests who are always happy with us! I do my job with all my heart like I am expecting my dearest friends in Mykonos, not just my clients. Their smile and "thank you" is the greatest paycheck for me.
So it took me a few weeks but I got again into the rhythm of Mykonos, eased into my job's pile of work and numerous villas' inspections that were waiting for me, found a beautiful new house to live in (since our previous one turned into a hotel). I had given it time, and it worked out well. Time to get to work.
I hope that my story would inspire you to follow your heart and gut instinct and to reassure you that if I managed to do all these things, then you can do anything you really want. If you happen to come for vacation, please feel free to drop me a line! I would love to guide you around this paradise on earth, called Mykonos 🙂
Do you plan to come to Mykonos any time soon? What do you love the most about your job?
Please feel free to share your thoughts with me! I am always happy to read your comments.
Thank you for stopping by and have a great weekend!
Love,
Stella
I was wearing:
Diesel jacket (bleached it myself – similar here and here)
Light grey t-shirt (similar)
Parthenis Pants (no longer available, similar here and here)
Adidas Sneakers
Zara Backpack (no longer available, similar here)
Zara Scarf
Dior Homme sunglasses (similar style)
Photos by: Anestis Iliadis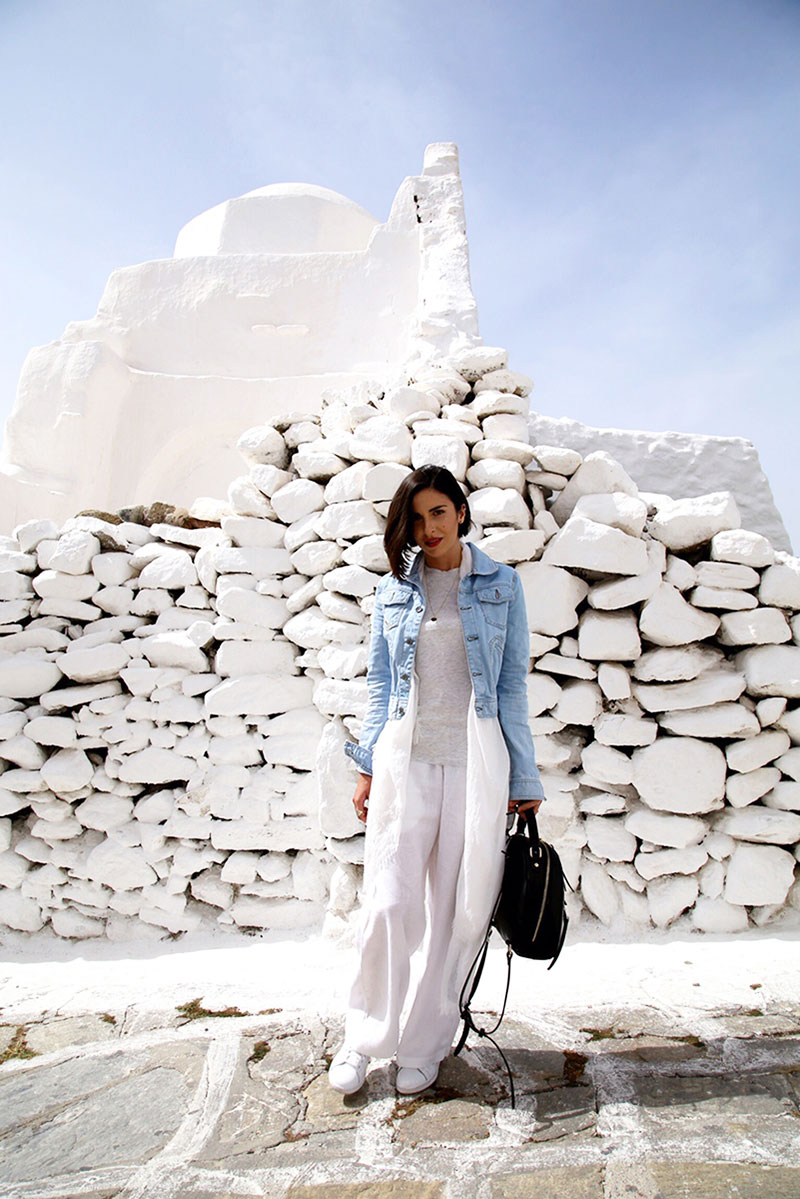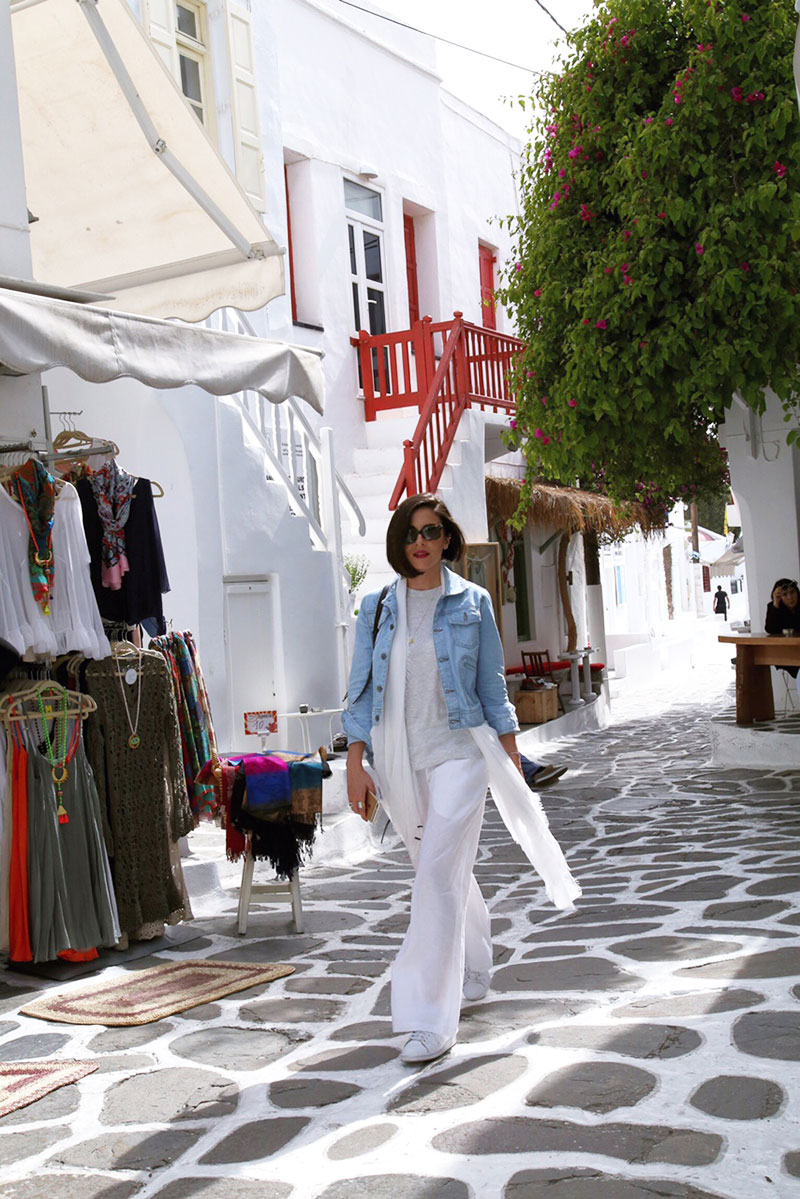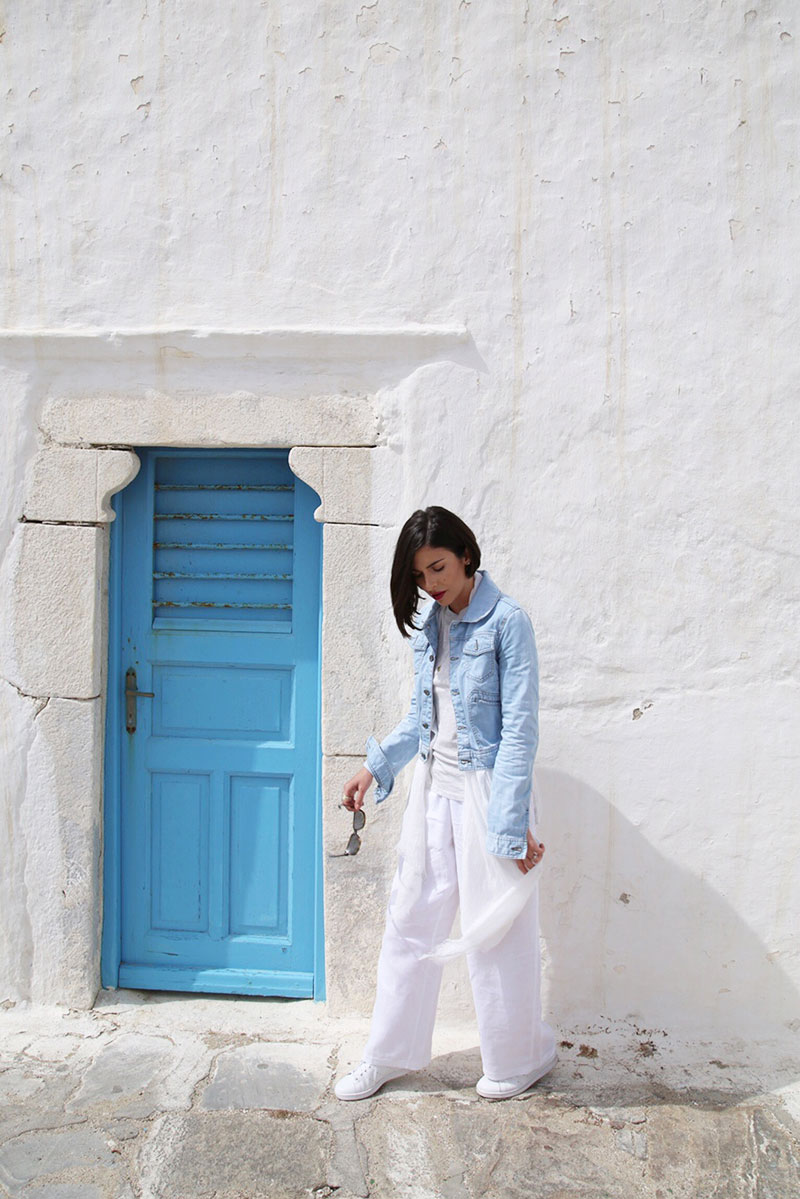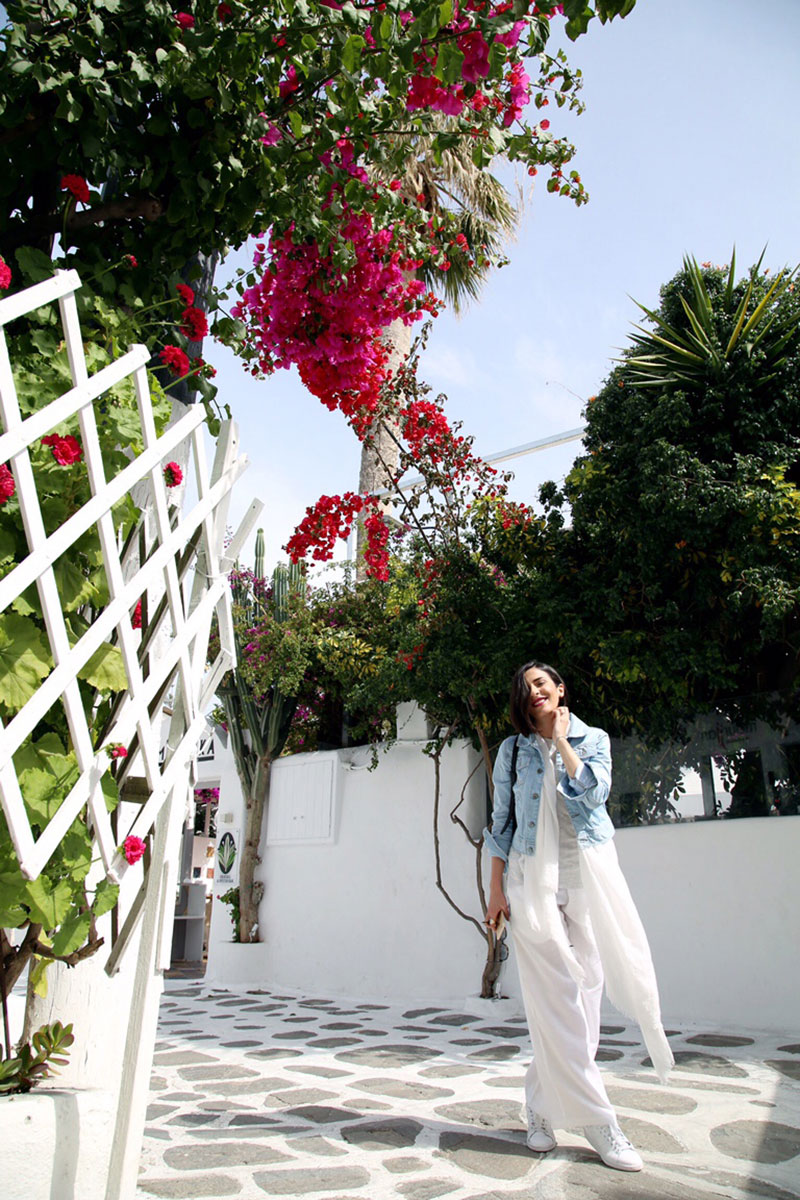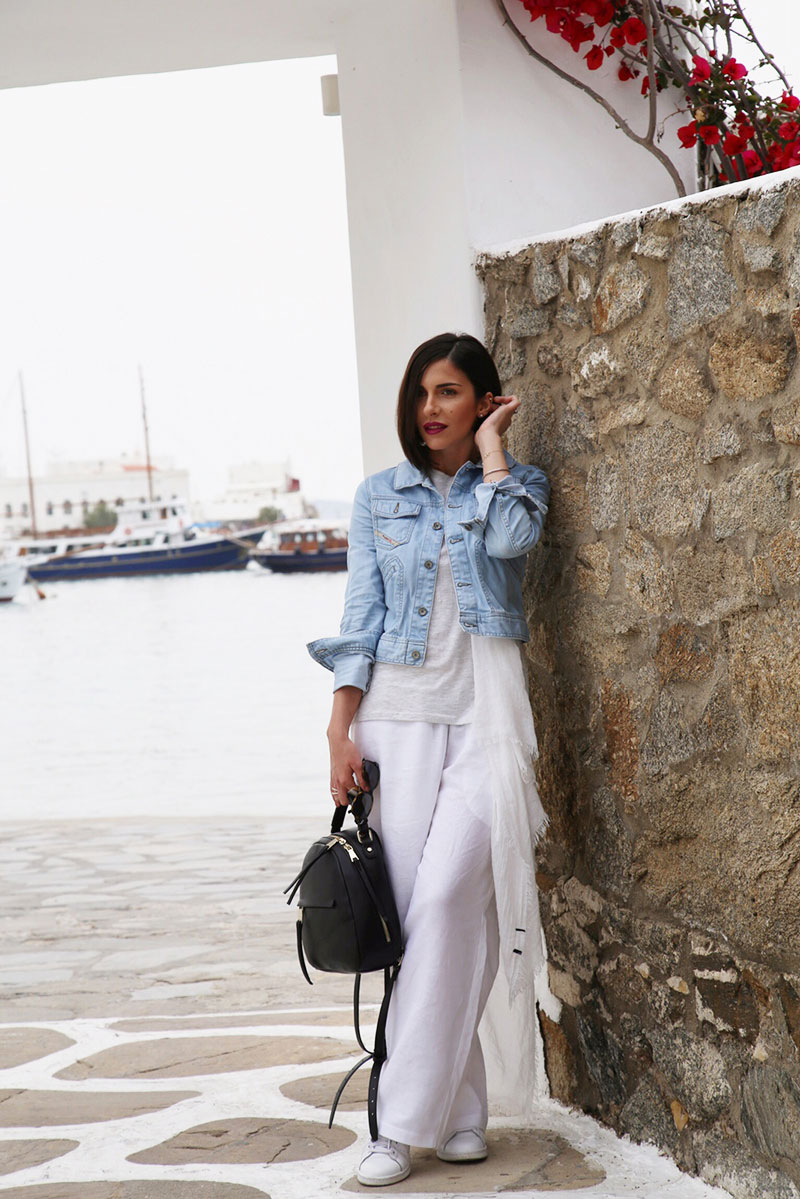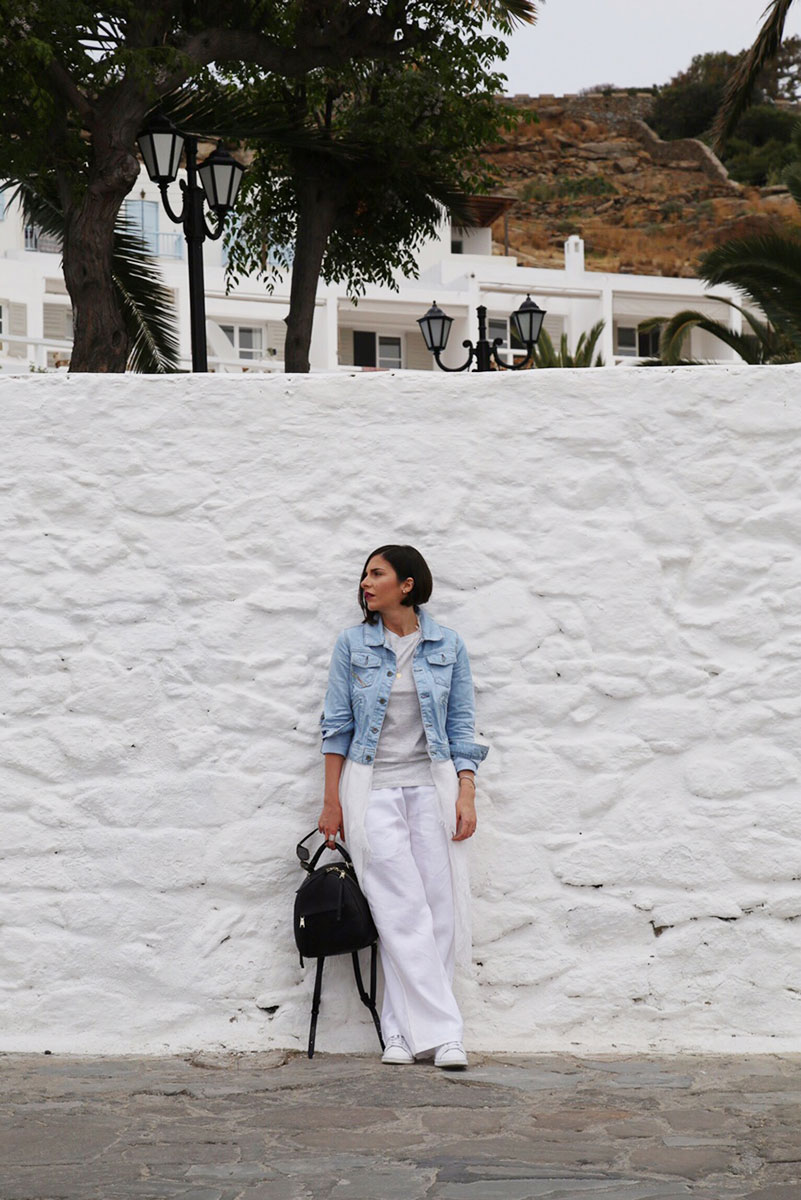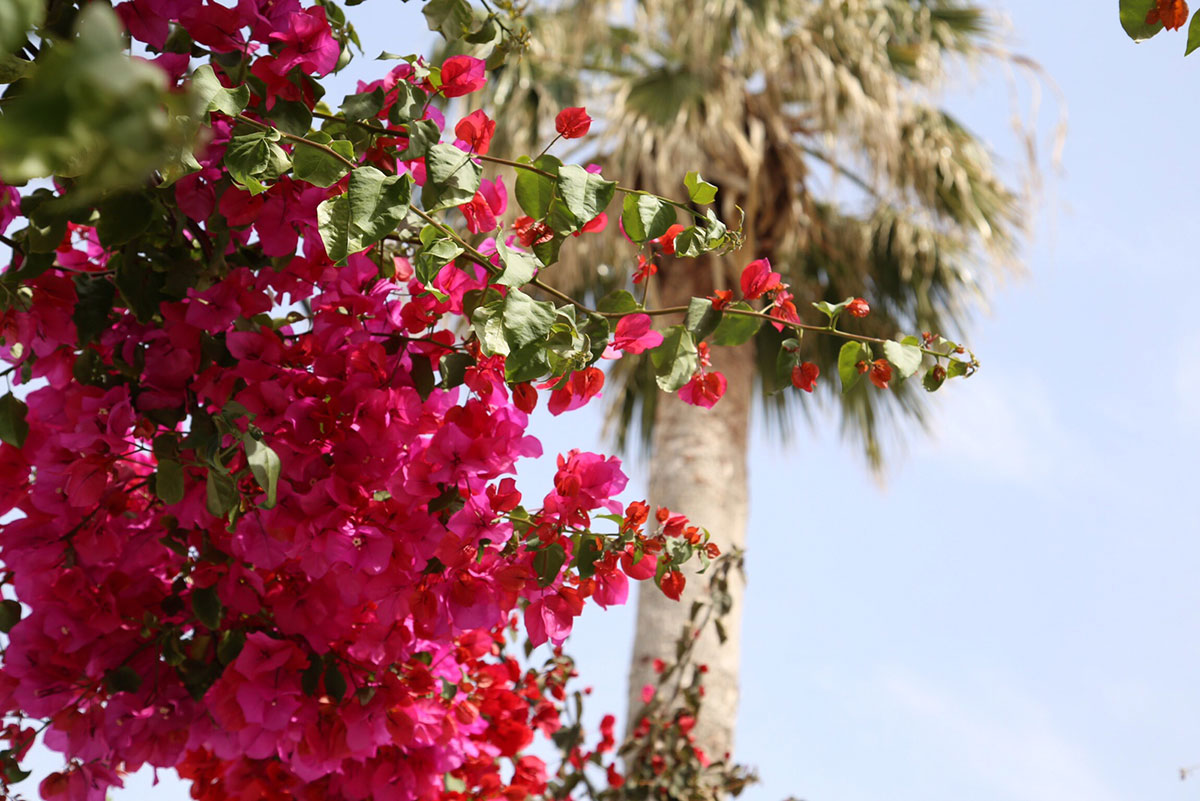 SHOP THE POST: