Let's be honest. Most of the time, we would rather sit around the house and wear loungewear, than going out and wear something uncomfortable. But what can you do when you have to get dressed and actually go out? You make your life easier by wearing a lazy day outfit.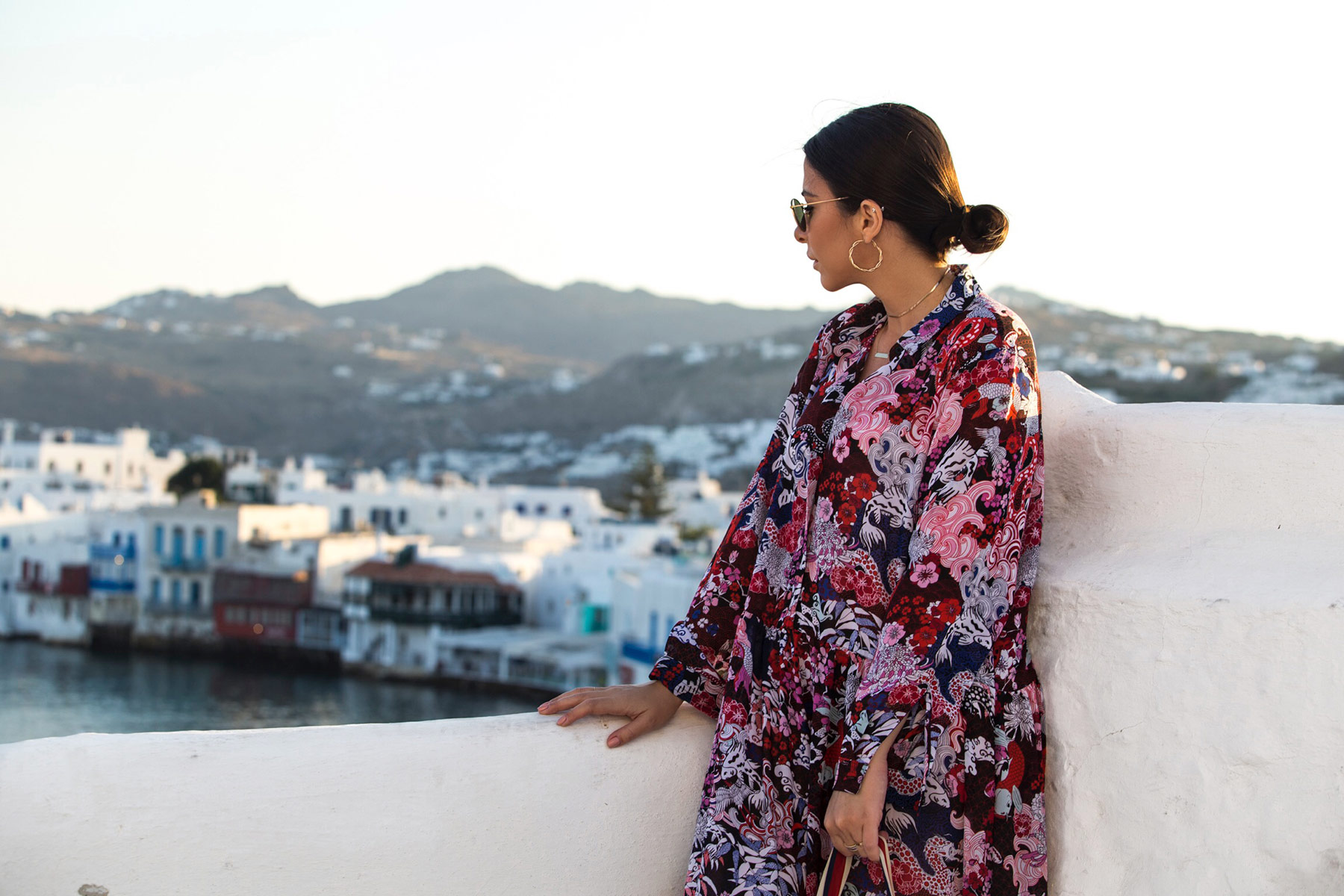 And how you do that aside from wearing jeans and a t-shirt?
The key is wearing something comfortable and large, so you don't have to give an extra thought about the right underwear too. Plus laziness and comfiness go hand in hand, right? This fabulous dress (also available in blouse), has become a go-to for lazy days as it is super comfy and it has that beautiful print that makes is so special.
Glam it up a notch or two with a few right accessories, and you are ready. These hoop earrings (similar here and here) and dainty chain choker necklace are two other go-to accessorising pieces of mine this summer.
Of course, I adore a lazy day outfit that consists of basic pieces, but sometimes you have to be more creative.
What about you? What's your go-to lazy day outfit?
SHOP MY LOOK:
Monki dress (also available in blouse)
Ancient Greek Sandals shoes (no longer available, similar here and here)
Asos earrings (no longer available, similar here and here)