Every woman and pregnancy is different. But for many of us, the last trimester and especially these last days of pregnancy, is a time for nesting. For those who don't know, nesting instinct is that overwhelming desire to organise and get ready for your new baby, an instinct that from my experience is strongest the later weeks coming up on delivery. However, aside from getting incredibly organised and detailed oriented about sorting, washing and ironing baby clothes, things that I actually finished last month, now I am taking time to do the following things from myself.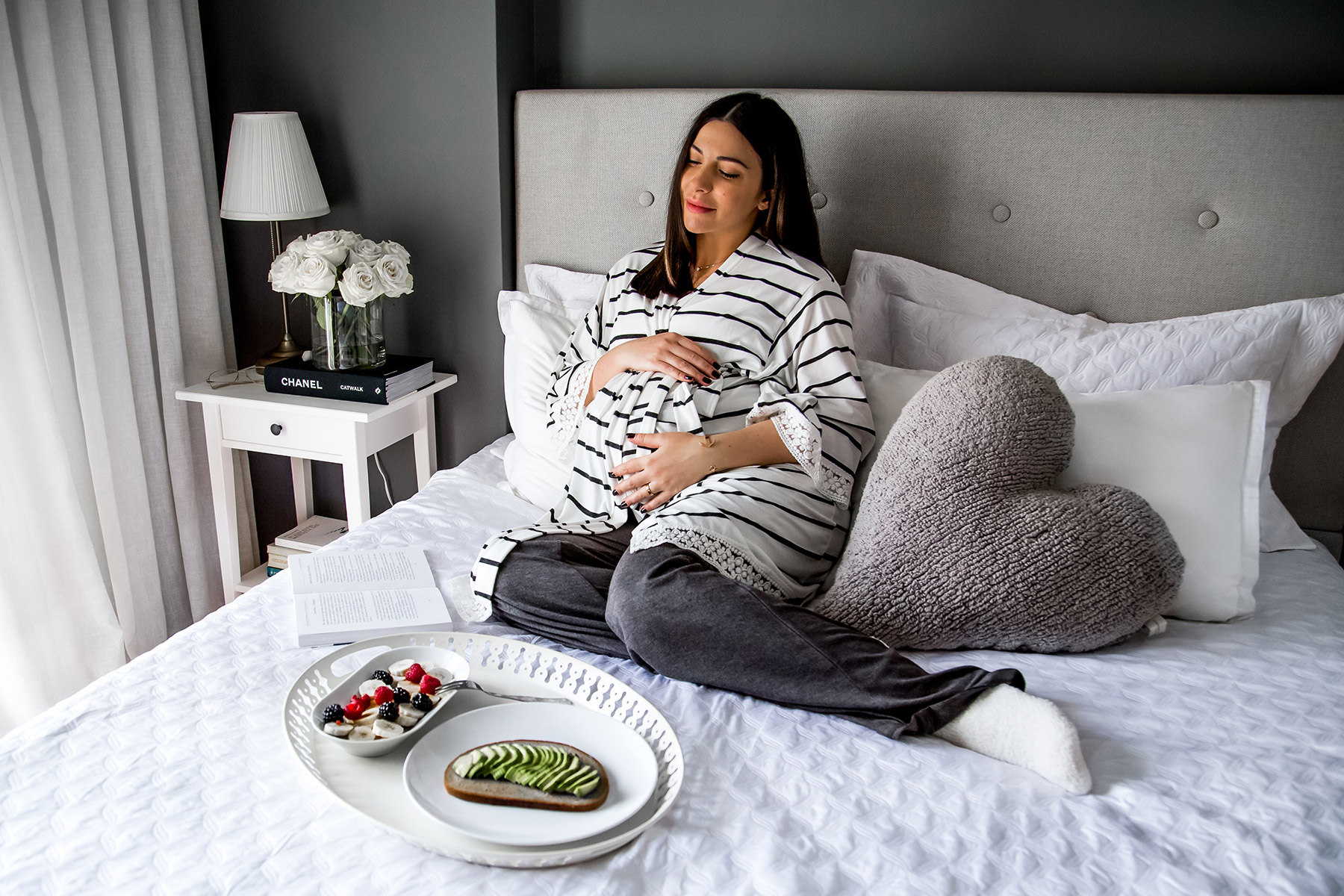 Relaxing
I am taking advantage of any free time by relaxing at home through meditation, listening to my favourite classical music, watching movies, reading books and of course sleeping.
Reading books
If you've been following me on Instagram for any amount of time, you're most likely aware of what a bookworm I am. I love reading books about pregnancy and parenthood, and I have learned so many useful things during these months. Pregnancy is such an amazingly complex process, and the internet is full of conflicting advice, lots of horror stories and misinformation! Reading books from experts is the best choice.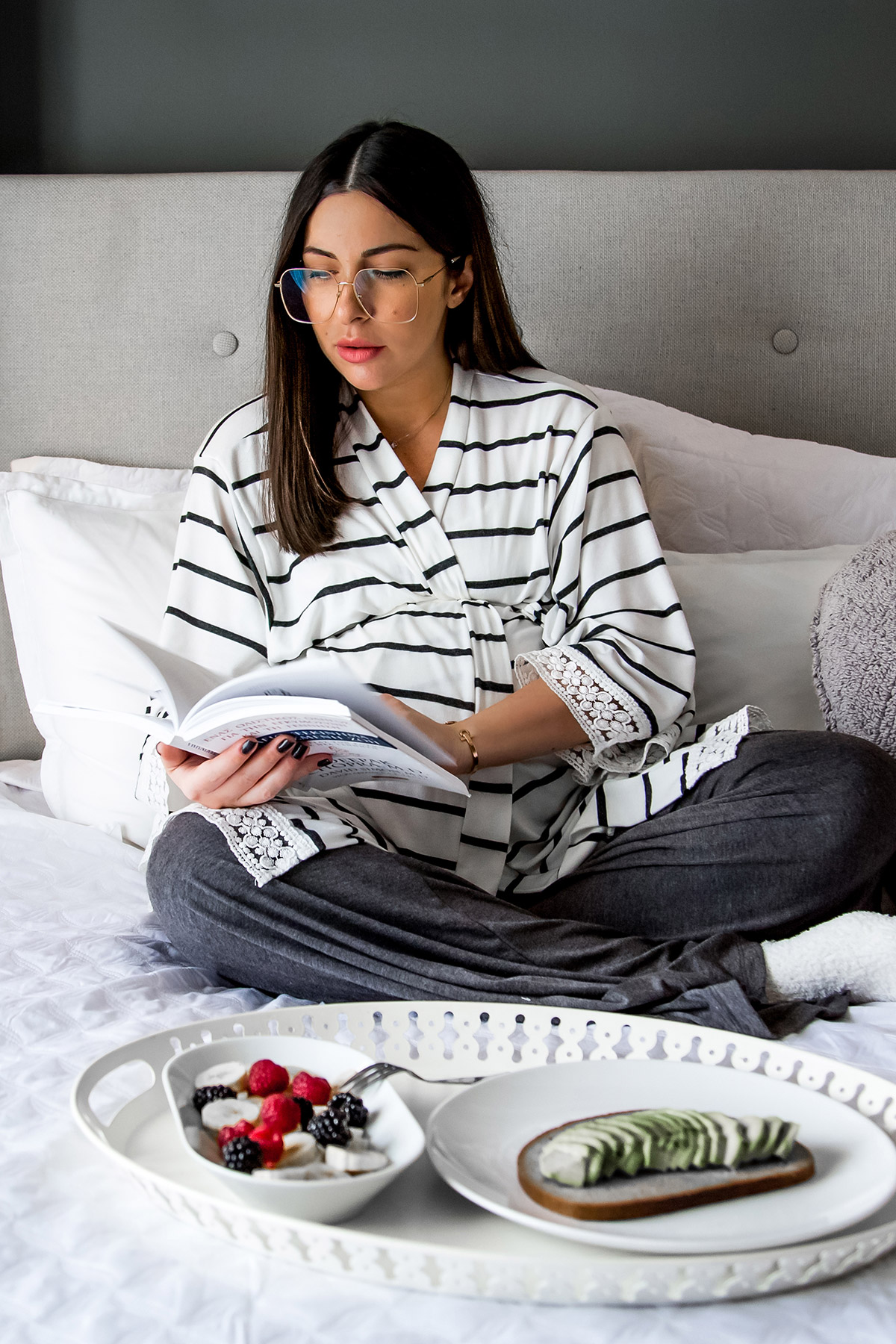 Spending time with my husband
We're not of those couples who believe that their time alone is over; yes, having a baby changes things, but for the better. Actually, I believe it works like a magnifying lens on the relationship. If there is a solid relationship full of love and true connection, the arrival of a baby will make it stronger (and the opposite). However we really enjoy doing things just the two of us during these last days of pregnancy, as always, like going to restaurants, cooking and chilling late into the night together. And we do these things to celebrate our new baby, not because we feel like we're running out of time.
Pampering myself
Like with my beloved ones, I love giving myself some love, by doing things that make me feel great. I am taking care of my skin like never before, enjoying massages every week, taking long baths, cooking my favourite meals and staying in bed for as much as I feel like.
My favourite way to pamper myself during this period, is with beautiful and of great quality loungewear and robes. Actually robes are my jam right now. And among the ones I've tried, PinkBlush Maternity wins hands down! It has become my top choice not only for maternity clothes (so many beautiful dresses), but also for delivery/maternity robes. They offer an amazing variety of colours and prints to choose from, and they are lightweight, flowy and fit perfectly around the waist. Aren't they super cute?
What about you? If you are a mom, how have you spent the last days of pregnancy? Let me know in the comments below!
STRIPED ROBE | BLUE ROBE | LOUNGE PANTS
all from PinkBlush Maternity
* Saving the best for last, I have a 15% discount code for you all for any order from PinkBlush Maternity. You only have to use the code 'stellaasteria' at check out. 😉 (valid until March 5th)