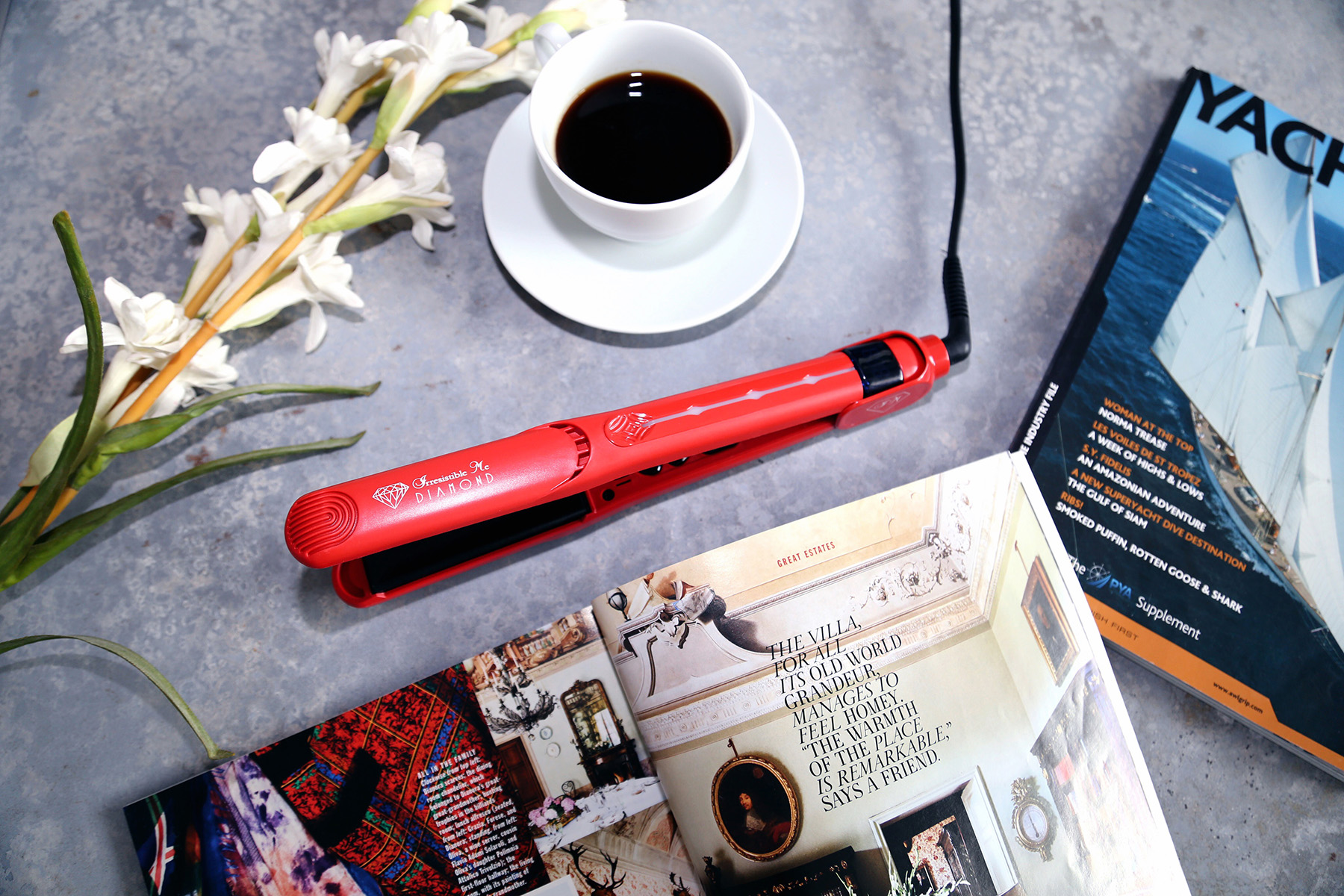 I was recently approached by Irresistible Me, to try one of their products. I picked the Diamond Flat Iron without second thought, because this is the type of iron I use mostly and I would be able to give a thorough review! I used to have very long hair for many years, and I have bought so many expensive and inexpensive flat irons, hence I can really tell when a flat iron is good or not! So trust me, Irresistible Me flat iron is AMAZING!
[quote]So this is definitely the best flat iron I have ever used (and I have used A LOT)!
[/quote]
First of all, packaging is very impressive, as it comes in a luxurious, sleek designed box with magnetic closure. This iron is the most lightweight hair tool I have ever used. To tell you the truth, before using it I thought it is too light to be good but it really is! This flat iron is perfect for curls too because it glides through the hair flawlessly with such an ease and without pulling out a single hair! The high-tech diamond and tourmaline technology and curved edges of the plates, protect the hair, keeping all the moisture in. As a result, your hair look really healthy and shiny! My hairstyle lasted for 2 days which is really long, considering that I live in a place with 70-90% humidity and strong winds! Below is my before and after, after using the Diamond Flat Iron for only 5 minutes!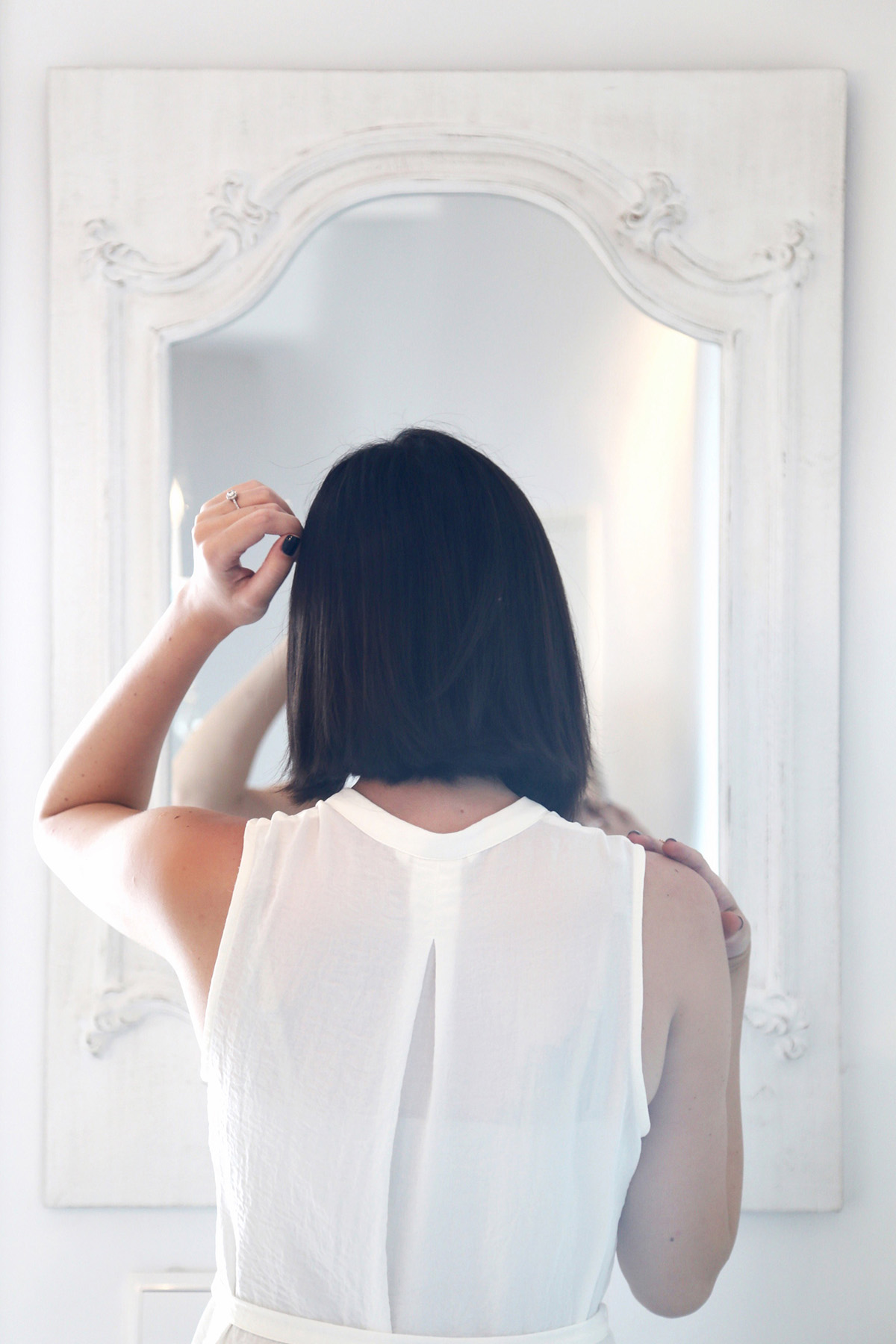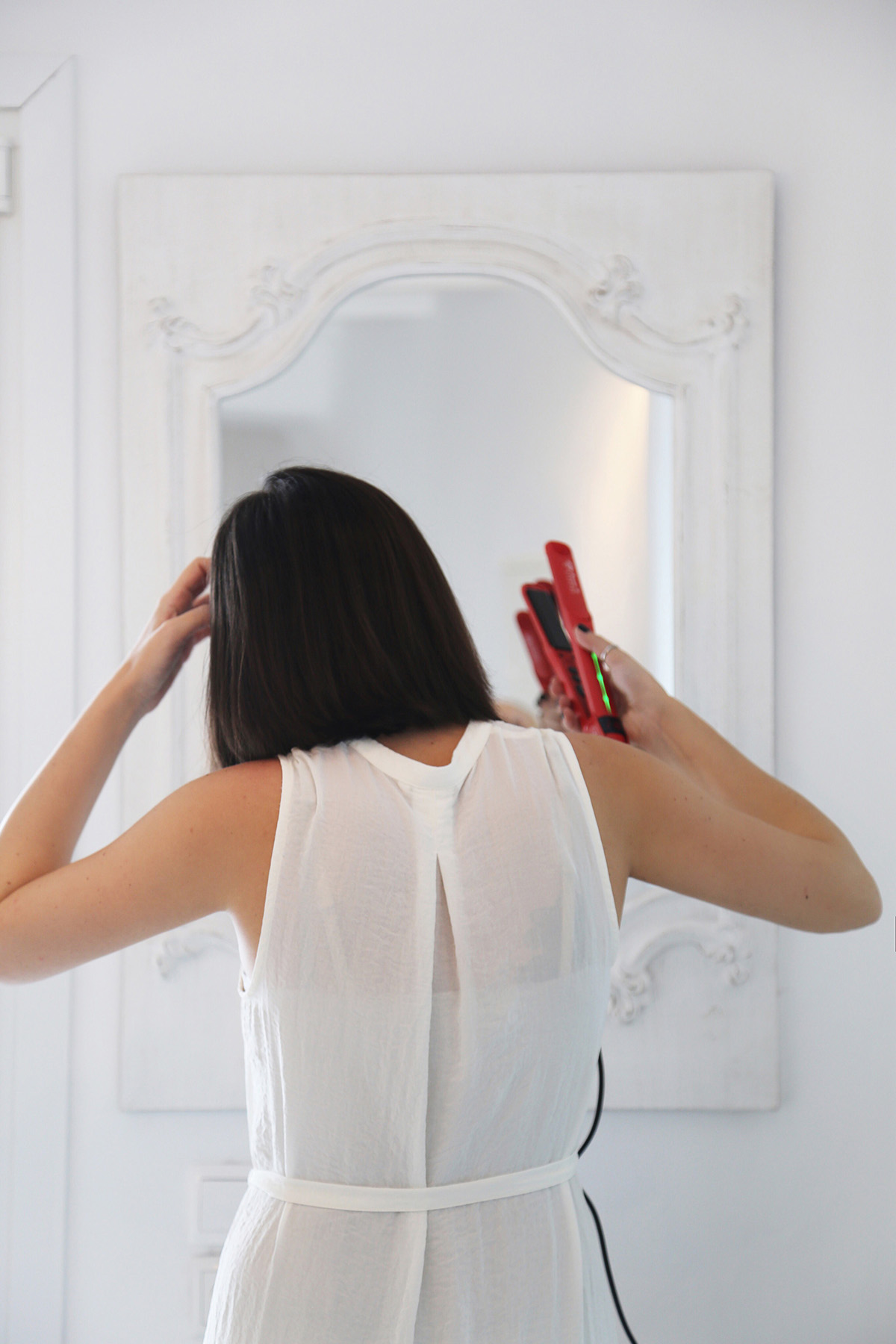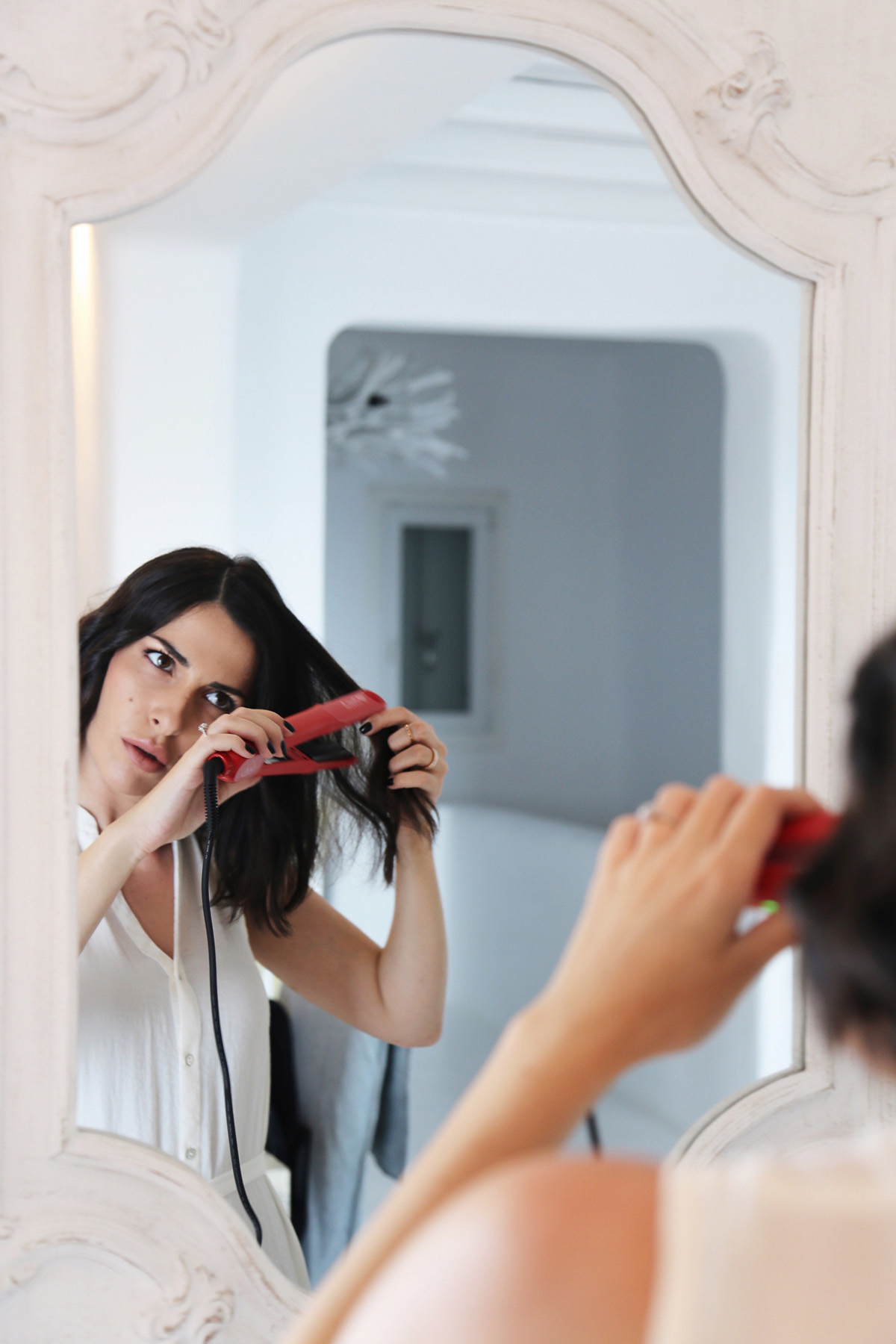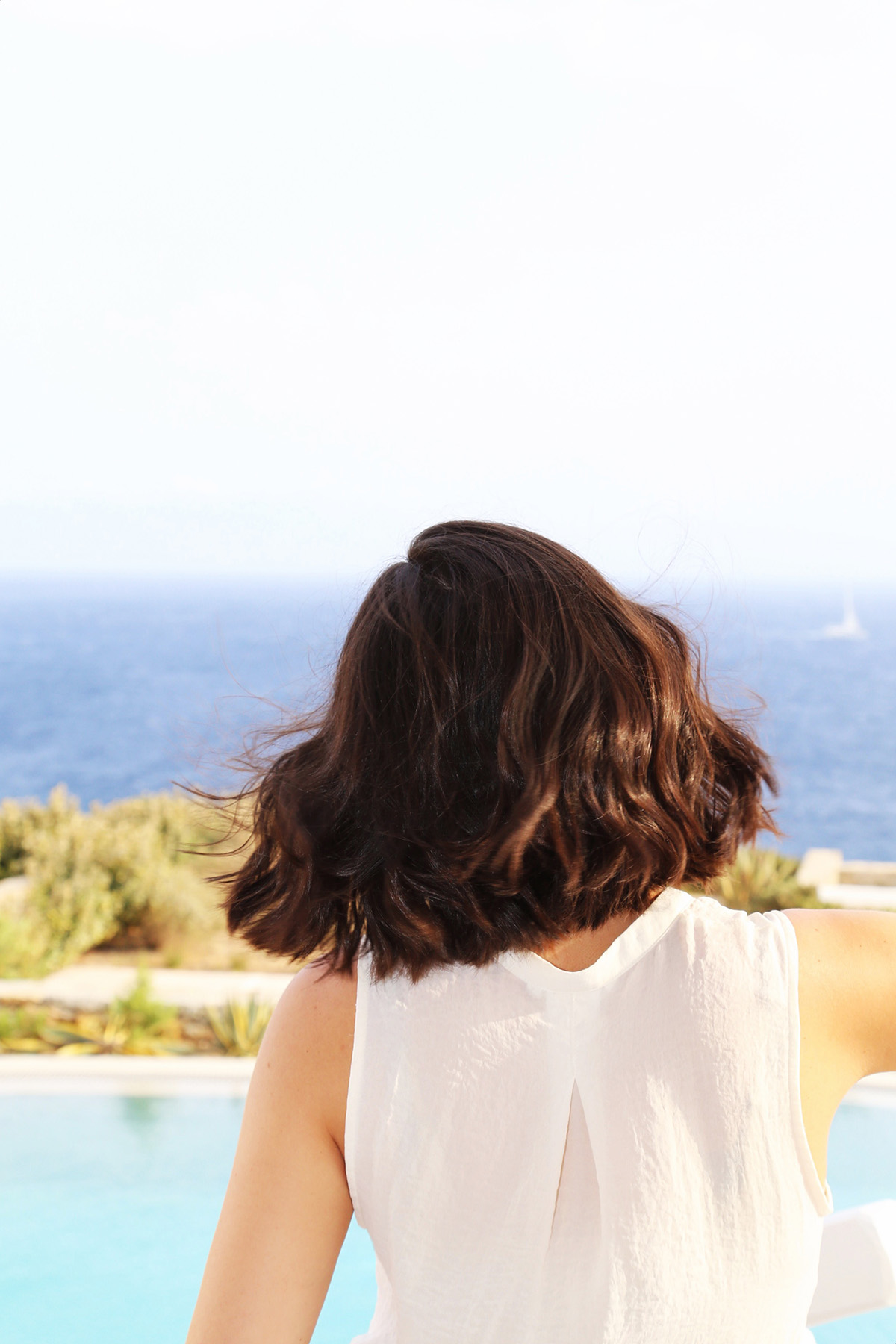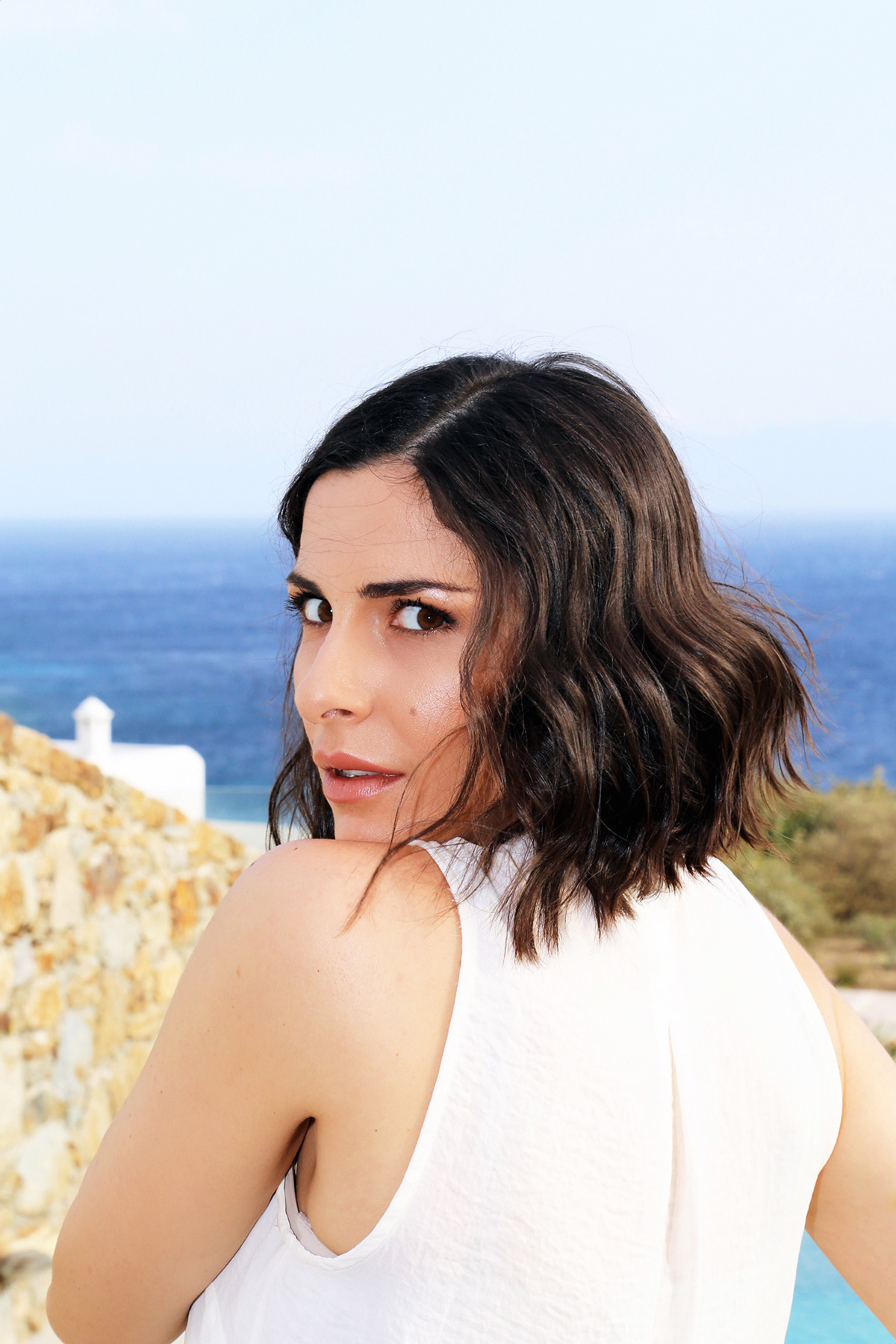 Here are the best features of Irresistible Me Flat Iron:
✔ Super lightweight
✔ Heats in seconds
✔ Temperature control
✔ Rounded edges of plates
✔ Auto shut-off
✔ 360° mobile cord, 2.5m long
✔ Intelligent heat display
✔ Comes in a box with magnetic closure
In conclusion, this is a really impressive flat iron which I will recommend to all of my friends!
Click here to get this hair straightener online!
I hope you enjoyed my Irresistible Me Flat Iron review, please let me know if you have tried this flat iron from Irresistible me in the comments below!
Thanks for reading and have a great week!
Photos by: Anestis Iliadis