Recently, I shared with you these 10 random things about me. At that post I wrote that I believe in the law of attraction, and that we create our own 'luck', by manifesting our dreams through self-empowerment and believing. Many of you expressed their interest to find out more about the law of attraction and my experiences on manifestation, so today thanks to Tatjana, Lisa, Mia, Yuka, Yasmin and Maja, I will share with you 5 personal inspiring stories of manifestation.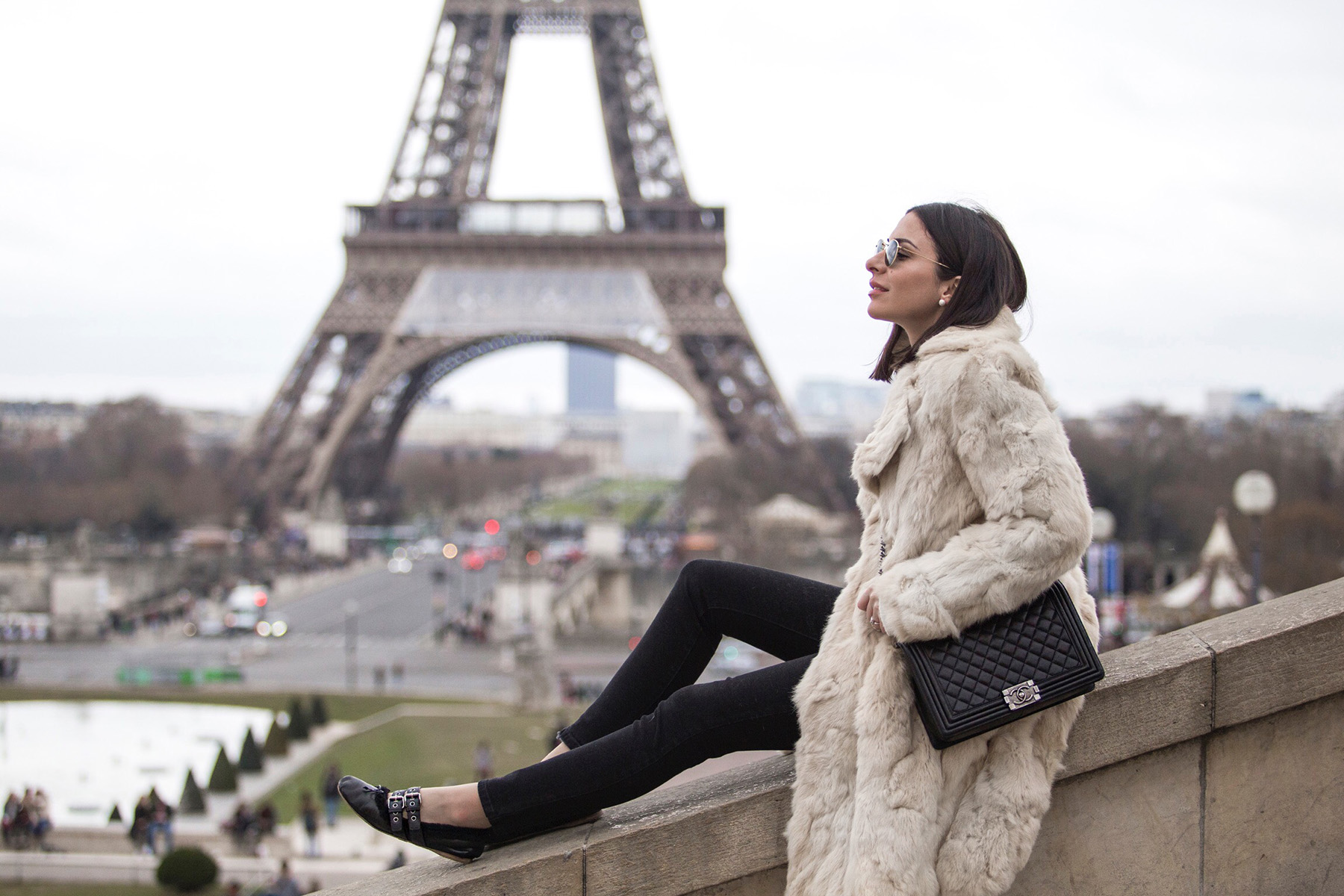 1) Paris and the love of my life
I fell in love with Paris the first time I visited it, when I was thirteen years old. I loved it so much that I told myself that I would come again only with 'the one'. Years were passing and I was still saving my next trip to Paris for that special guy. To be honest, I was tempted many times to break this promise when I had been asked from occasional boyfriends, college friends etc to go to Paris with them, but I was always finding a good excuse to deny politely.
Even when my friend Katerina came over my place one day, and told me that she had two open tickets to Paris and all expenses paid, I told her that I couldn't go with her due to the promise I had made to myself years ago. Rejecting a week in Paris with such a great and fun friend, in the middle of winter, living in the middle of nowhere (Mykonos is completely different during winter) was one of the hardest things I have ever done. See there have been years since I had given that promise to myself, but I couldn't see that special guy coming any time soon by that point.
A few years later, when Anestis (my love), asked me to go to Paris with him for my birthday, I was more than excited to say yes. Of course, he didn't know squat about this promise I had made to myself. At the night of my birthday, Anestis asked me to marry him, while crossing the Pont des Arts. Needless to say how ecstatic I felt. So this promise I made to myself 17 years ago manifested. I went in Paris again, with the love of my life, and what's more, a few years later, we live together here in Paris permanently.
2) The magic 30s
I always had a certain idea of how I wanted to be when I turn thirty. I imagined myself independent, very successful in my job, healthy, happy, living a good life with the 'one' (here he is again haha), in a European country other than Greece. I believed in this image I had created in my mind so much, that I couldn't wait to turn 30 since I can remember myself. While all my friends had depressing thoughts while stepping in this new decade in their life, I couldn't understand them at all, as I truly believed this is a new, magical chapter in my life, and could be the same for anyone else too. Long story short, my 30th birthday found me in Paris, after the first amazingly successful year in my job, with the love of my life proposing to me!
3) The magic design kit
I was in Thessaloniki, my hometown, 8 years ago I think. I had already been living permanently in Mykonos but this winter I had to be in my hometown. I thought, since I had to be there, I might as well take advantage of the free time I had in my hands and do a new hobby, something I really like. I always liked design and drawing, so I thought I would subscribe in an art & design school. I found a good one near my new place and went to find out more information about the lessons, fees etc. When I was informed that the professional design kit I had to buy, costed about six hundred euros, I almost fainted. I could barely cover the monthly fee of the school and my home rent at that time, and I did not think at all of the equipment cost. I got back home heartbroken. I knew that at this point, finding that extra money was quite impossible. But then again I felt that I will do this, I will go to art school no matter what. After spending an hour of disappointment, sighs, and a few tears, I was overwhelmed by a strong belief that this will eventually happen for me, and spent the noon waiting for a magic change of events.
Early in the afternoon, the owner of my new place, called me and said that my rent included also a storage room in the basement of our building. He also told me that before I moved into the apartment, there was a family living there that left a night without paying him 2 years' rent!! He said they would never come back for the things they left in the storage room, so everything there was mine and I could do whatever I want with it. I grabbed a coffee and went in the basement. Honestly, I went more to see the storage room and leave some things there, than to see what is already inside.
I will never forget this moment. As soon as I opened the door of the storage room, there was a brand new, professional design kit laying on the floor, in a silver, shinning case!! It was a miracle! Even though I didn't know about the law of attraction, manifestation and synchronistic events back then, I had tears in my eyes as I do now that I write about this magical moment! What's more, I got to make someone else feel the same way too that day! My roommate from college, needed to finish her architecture thesis to get her degree, but the lack of a new computer was really holding her back at about a year at this point! In the storage room, there was also brand new computer!! I called her to come to my place for coffee, and when she came, I surprised her with this new computer! She had the same reaction with me when I saw the design kit. See, miracles can happen every day!
4) The magic car
A few years ago, I found myself in the difficult position of not having a car, while having to move a lot every day, especially for work. And for those who don't know, when you don't have a car in Mykonos, you just can't go anywhere. I felt so hopeless, as every time I needed to go to the super market, I had to ask a friend to take me there, and for work I had to take a taxi. But how many taxis can you pay when you have 15 appointments per day? And so many errands to run? And how do you find one during high season, when taxis in Mykonos are only 30?! I used to be renting a car monthly back then, but around spring I had to return it because during the touristic season, cars are only available for daily rentals. So as you can imagine I was totally hopeless.
This period, I was reading 'The Magic' by Rhonda Byrne. This book includes 28 daily practices about gratitude, and I was in the specific practice about turning a negative situation into positive. Early in the morning when I was doing these practices, I had to choose a difficult situation and write 10 things that I am grateful for about it. So I chose to write about why I am thankful for not having a car. Sounds crazy? Surprisingly, it was not hard at all, as there were quite a few perks about not having a car, like the fact that I was able to appreciate the luxury of having one, to be able to drive and enjoy a few different car models while I was renting, and my friends who were eager to help me when I needed a ride, etc. But even when I was writing these things down, I was thinking to myself 'ok now what, how is the car going to come to me'?
Same day around noon, my yoga teacher called me, and told me that her father-in-law was in the hospital and would be for a long time, and that his car is parked in the port, and available for me to use it until he would be out of the hospital. She said 'I am coming to pick you up in a few minutes to give you the keys and take you to the car'. And so it happened!
5) When a door closes, another door opens!
Last year, I was at a point of terminating a really problematic relationship with a business associate who was causing issues out of the most minor things at work. Not having to work with these people anymore, meant I would be 100% happy again doing my job, but we could probably lose a great amount of income, at least until we find another partner who would provide us with this specific service. Honestly, I have been wanting to stop working with them for a couple of years, so I had been visualising how I wanted this ideal new partner and working conditions to be, many times.
It was an afternoon of July, last summer, when we were in our car going to work with Anestis, and were discussing about this matter. Anestis was really reluctant about cutting off this partner despite of how much he wanted to as well, as he was thinking about the possibility of losing money. I was telling him with a strong belief, that this is not going to happen, because when a door closes, another, bigger and better one, opens up! I told him that as soon as we get rid of the dark energy of this specific person, the space will be open for a new, kind, professional, like-minded partner to fill this position, and repeated my words; 'when a door closes, another door opens'. We made a stop for coffee on our way to work and randomly met this new partner at this place! We cut to the chase right away and within an hour we had shaken hands on our new collaboration! When he shook hands with me, he looked me into the eyes and told me 'when a door closes, another door opens'. I don't even know how it came to him to tell me this, but I was astounded, and knew 100% that he is our new, much anticipated, trusted partner.
You have probably said too many times to yourself that you should be prepared for the worse, that anything bad can happen from one minute to another, but have you ever told yourself that magic can happen too? Have you ever thought of the endless possibilities in every aspect of our life? Have you ever thought that all things that happen, begin first in the mind? Just some food for thought for this weekend!
What about you? Have you heard about the law of attraction? And have you experienced manifestation of your belief in your life? I would be very happy to read your inspiring stories of manifestation in the comments below.
If you want to find out more about the power of believing, law of attraction and manifestation, I highly recommend starting from this book and also to watch this inspiring documentary!
I hope you got inspired reading, rather than bored, and look forward to reading your stories!
Have a magical weekend!
Love,
Stella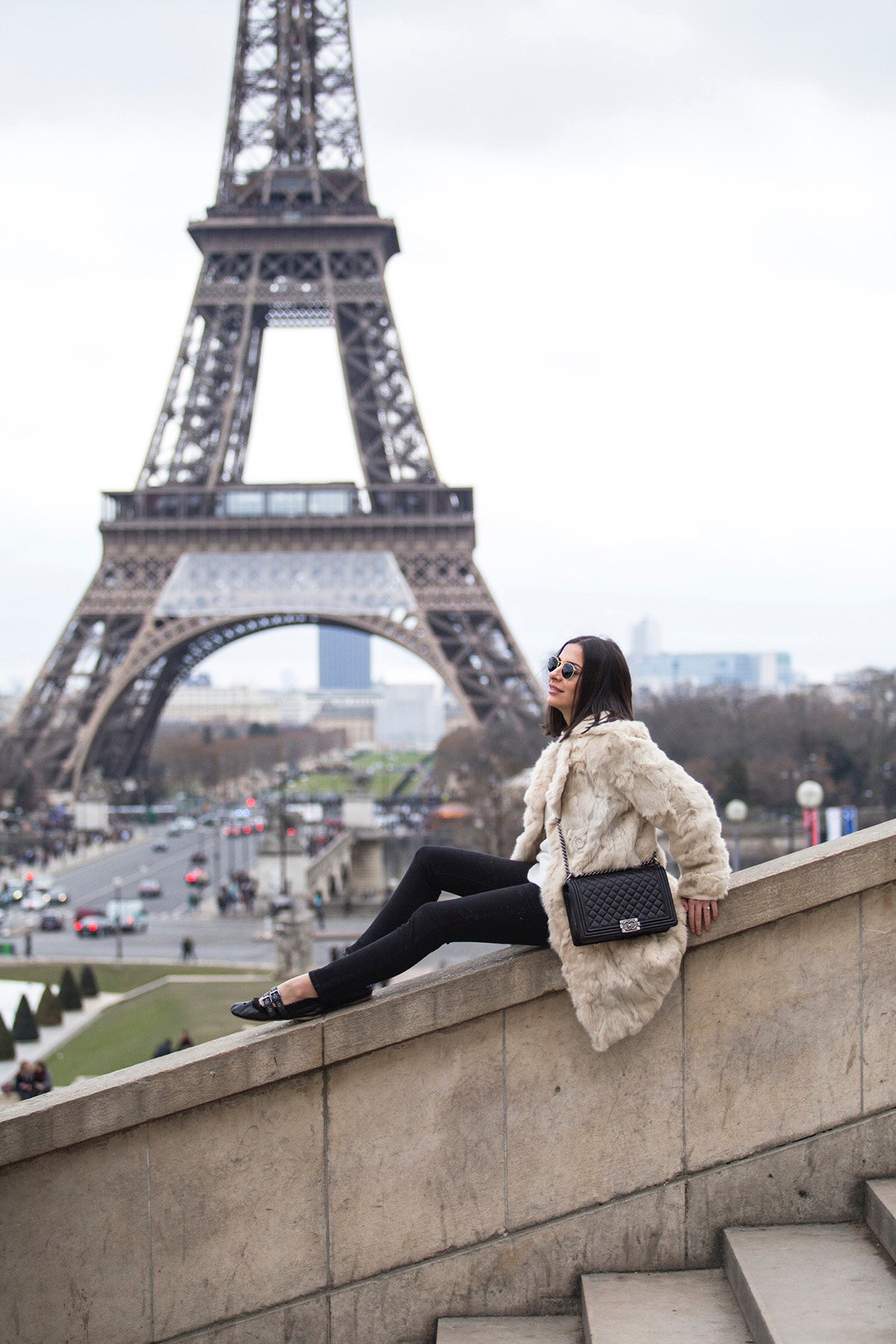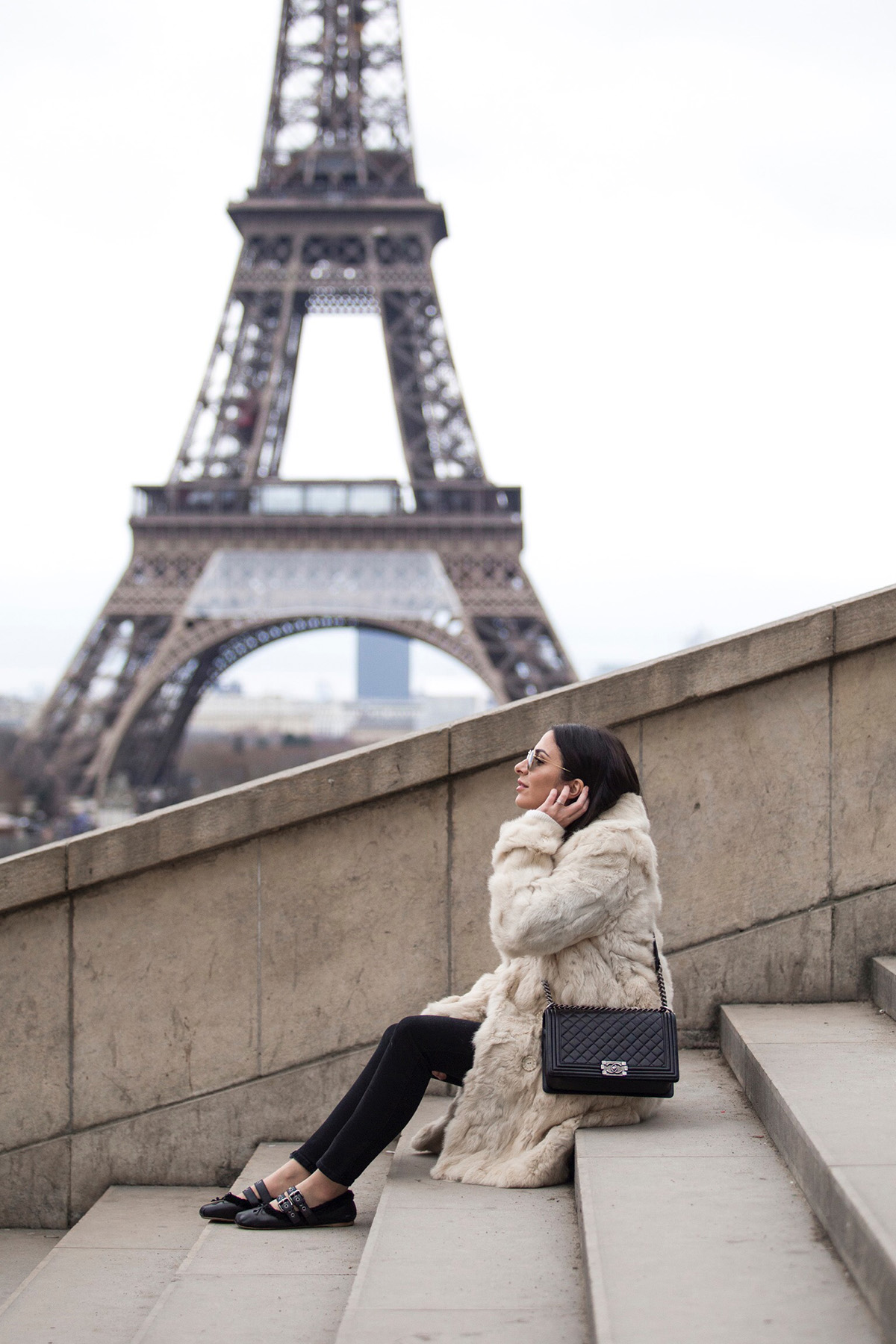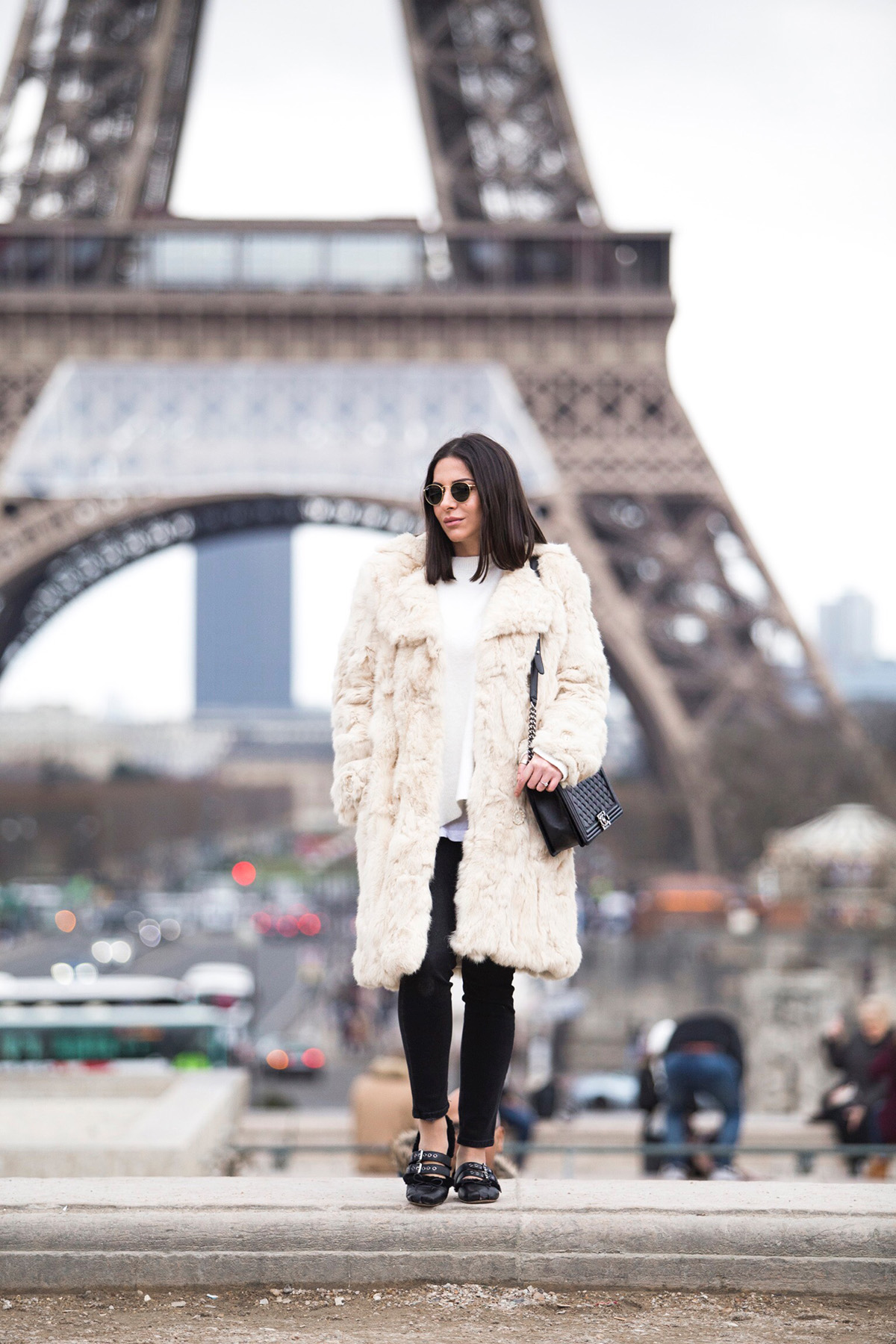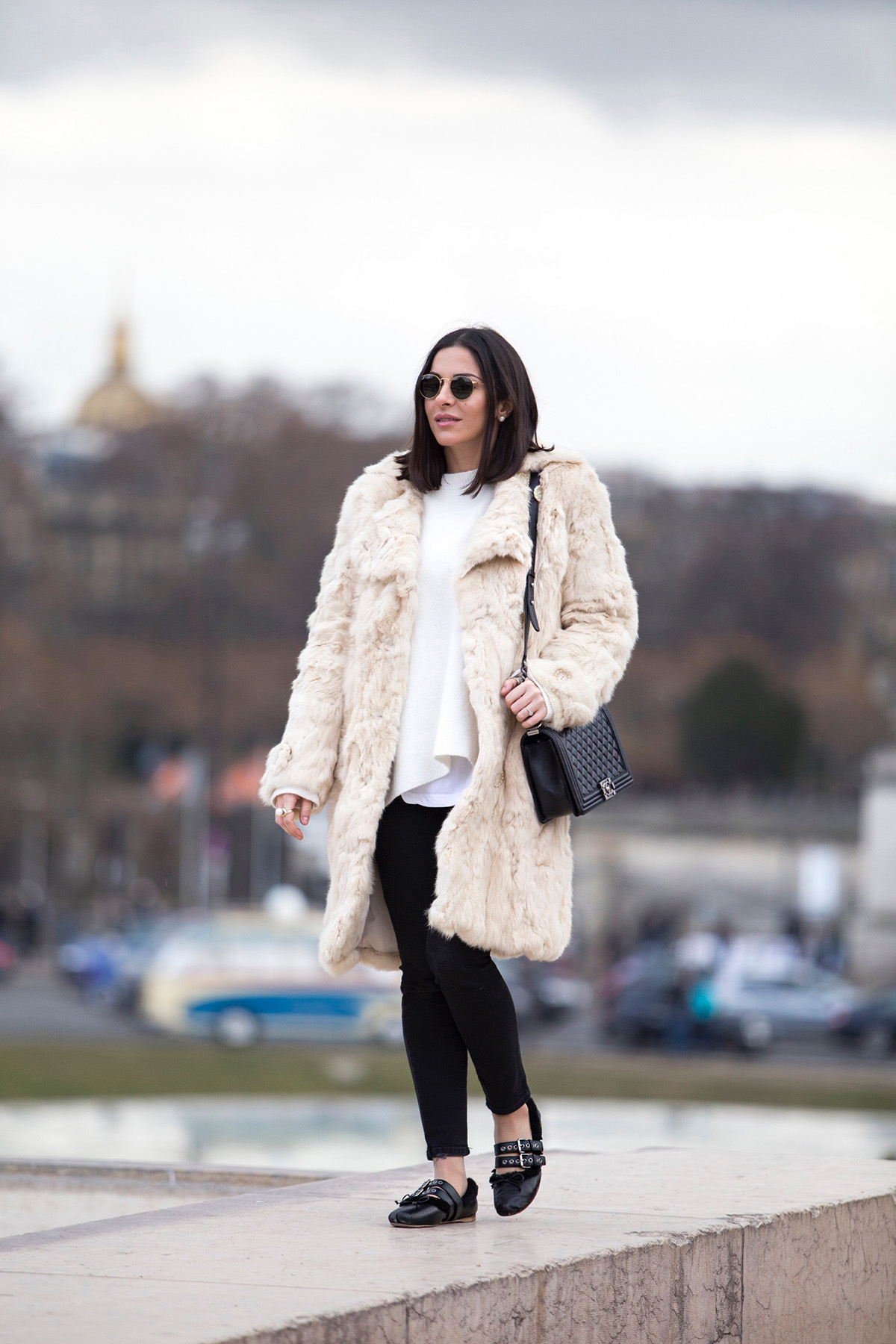 SHOP THE POST: