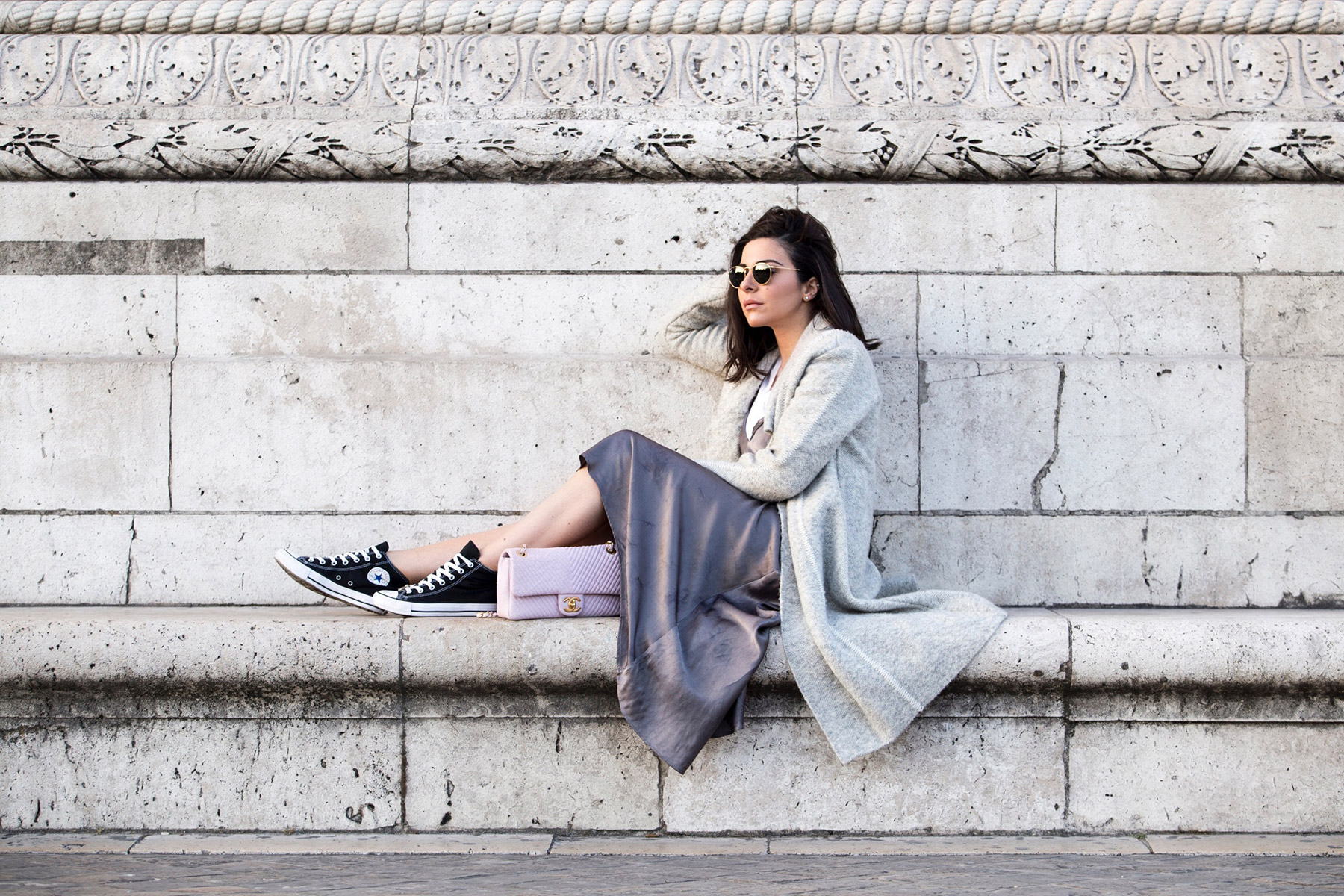 It's already early May and spring is in the air. And if you're a little bit like me, you have already pulled out all your spring/summer clothes, in great hopes you'll wear them asap. I mean who wants to see another freaking sweater or wool cardigan at this time of the year?
But what happens when it is still too cold outside for your favorite spring dress? The dilemma of "I want to wear a dress… but it's still cold" is something that most of us have experienced. And if you are a dress/skirt enthusiast, you usually wear your favorite dress anyway, only to suffer the frigid consequences later. Not anymore! Say yes to the dress, with these simple tips on how to wear a spring dress when it's still cold:
#1 Layer it
It's all about proper layering here, and the options are endless! You can wear your spring dress with a turtleneck underneath, over pants and under a warm jacket, over jeans, or with sneakers and a long cardi-coat like I did here. And let's not forget about the edgy chic vibe of the bomber and moto jacket.
#2 Key accessories
Ankle boots, sneakers, or socks and pumps are the best options to keep your feet warm while wearing a spring dress. You can also wear it with a hat or a coordinating scarf. But not with both as it might look too wintery.
What do you wear when the weather is sending you mixed signals? My go-to is layering a slip dress like this! Do you have any tips or suggestions on how to wear a spring dress? I would love to find out about yours in the comments below.
Have a wonderful week and thanks for stopping by!
xoxo
Stella
SHOP MY LOOK
Zara dress (similar in black, on sale!)
Zara coat (similar here, and here on sale!)
Chanel bag (similar)