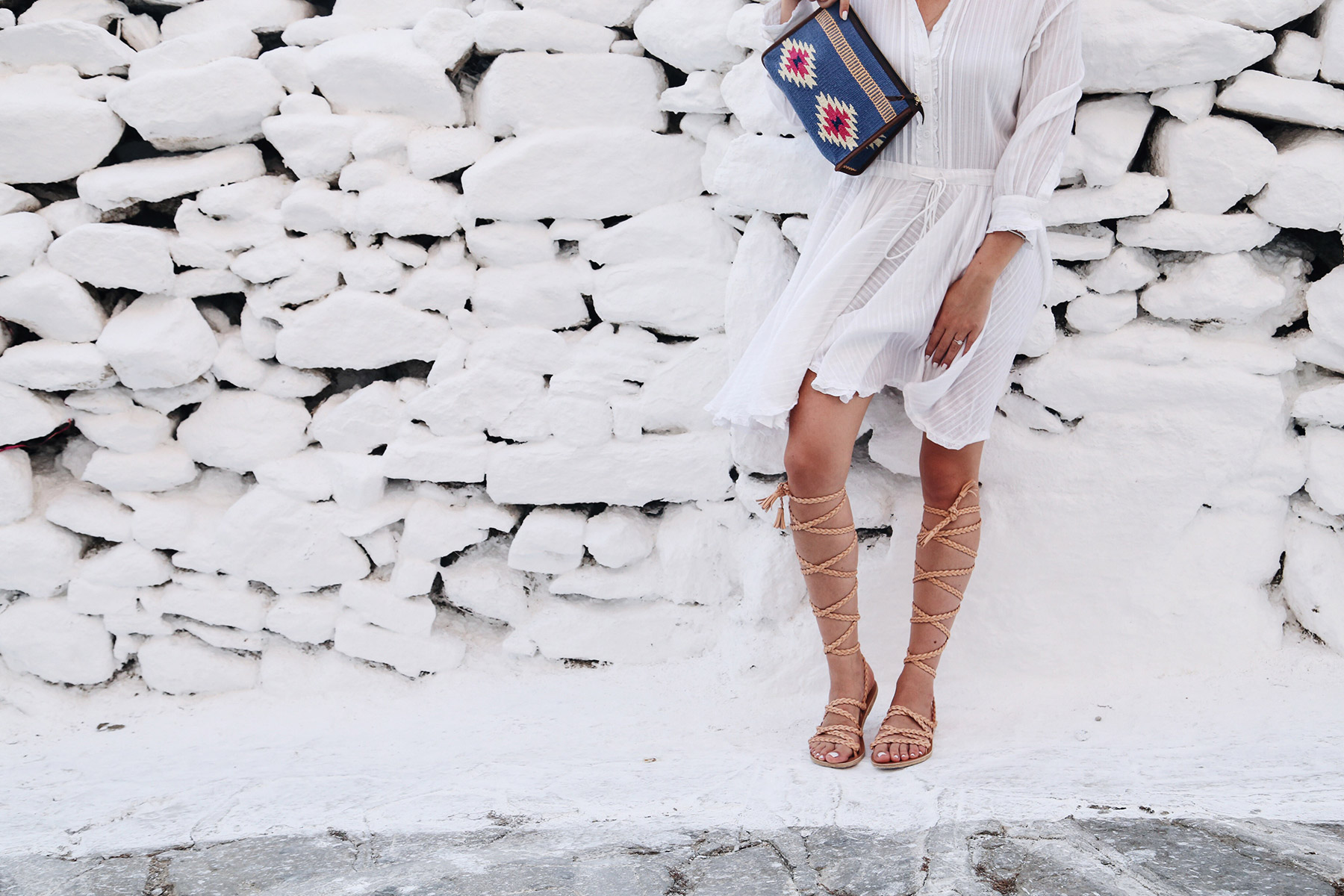 I may not be a style guru, but I can share with you my insight and tips on how to dress in Mykonos and the Greek islands like a local. Today, I am finally sharing with you one more outfit in Mykonos! I realized that I haven't posted an outfit since Paris, as the winds here in Mykonos are so strong (like 50km/h strong) every day, all day! Not cool at all for descent outfit photos. But yesterday we decided to take some shots no matter what!
A lwd (little white dress) for me is the number one go-to for summer! What's more, it is the ideal outfit to match the whitewashed alleys and backgrounds of Cycladic architecture, in Mykonos and Greek islands. I love this dress from Zadig & Voltaire particularly, because the skirt part is super full yet so breezy, loose enough but without making me look like a shapeless sack of potatoes. Pair it with sandals (I love gladiators), and voila! Unfortunately, this dress is not available any longer, but I have shared a slideshow with similar options for you to choose from, below.

I wore this look for an early dinner at Mykonos town, followed up by 10-minute visits to our occupied
villas
, in order to check that all of our guests are fine, see their dinner has been served etc. There was not a single lady who didn't compliment this look, especially that handmade bag from
Fernweh & Fringe
, that I was happy to receive from their amazing designer, Janine. This travel pouch has become the extension of my hand lately, as it is perfect for the island, and can carry all of my essentials with ultimate style, giving my outfits an unexpected, boho-chic touch! My favorite part here is that I can dress like this at work! (hallelujah chorus)
If you are planning a trip to Greece, here is my packing list & essential tips on how to dress in Mykonos and Greek islands.
What's your favorite summer look? Do you often find yourself getting dressed to match your surroundings? Let me know in the comments below!
Happy vacation and see you next post! Mwah! 🙂
I was wearing:
Zadig & Voltaire dress (see above for similar options)
Ancient Greek Sandals gladiator sandals
Ferweh & Fringe bag
Chanel sunglasses
Photos by: Anestis Iliadis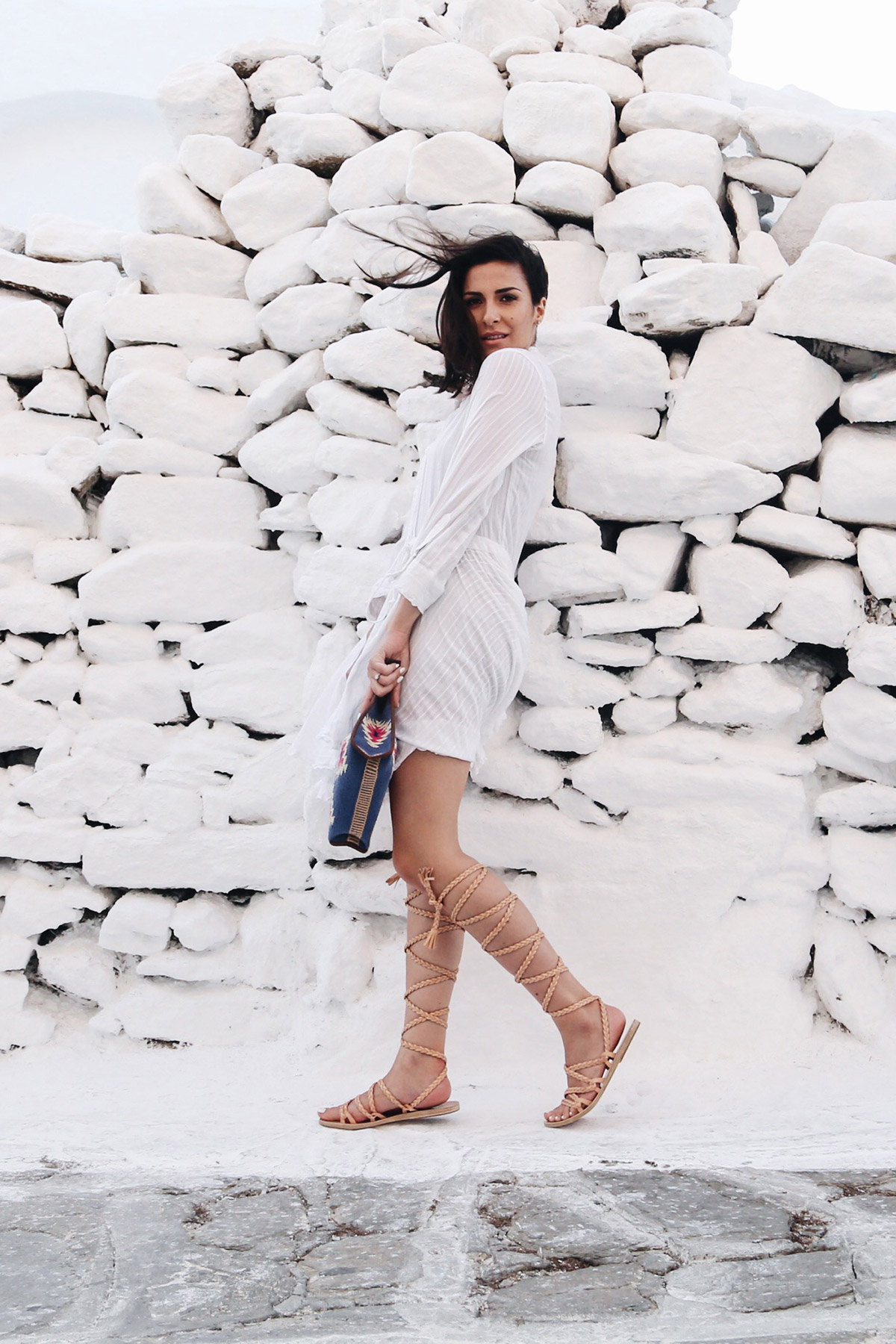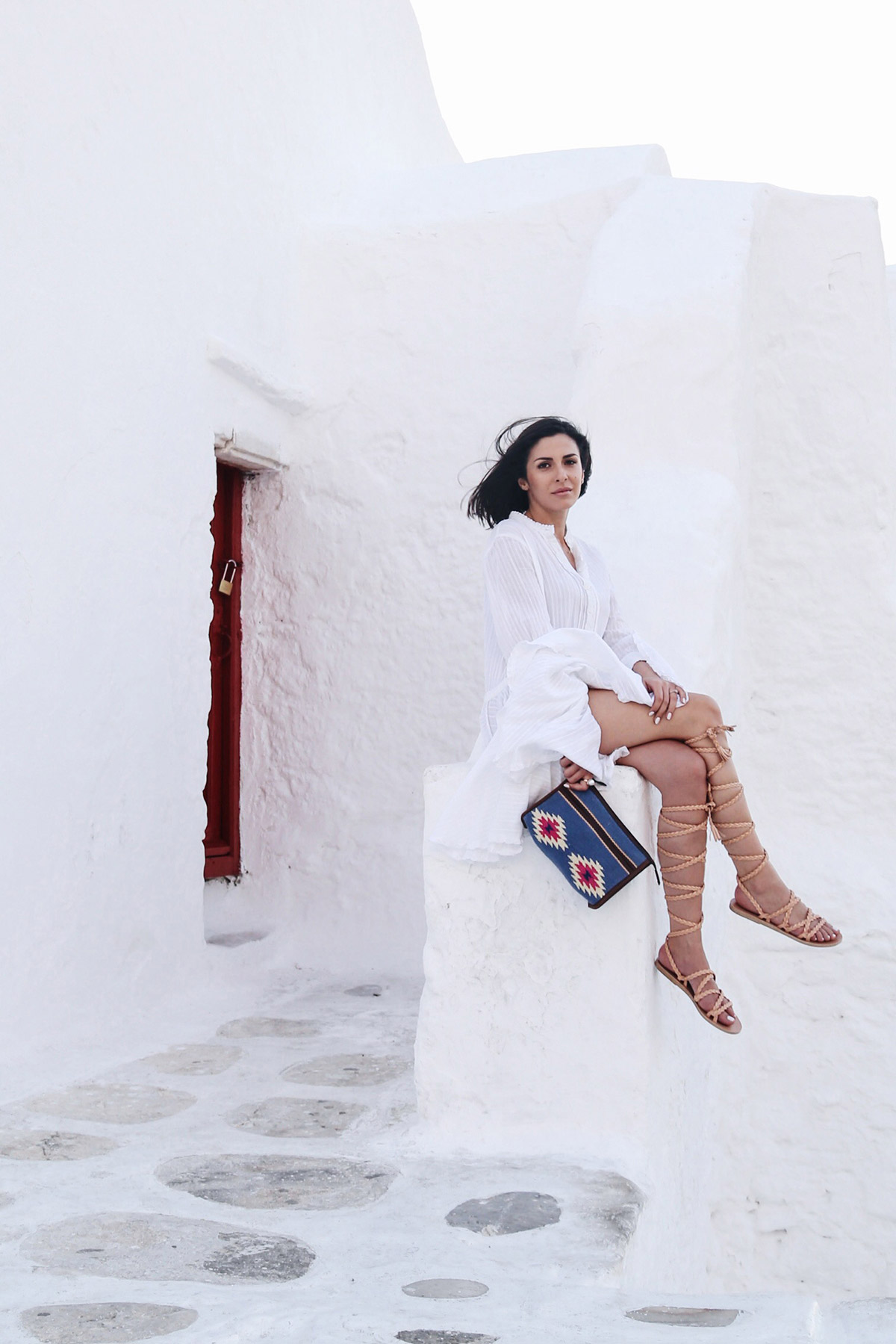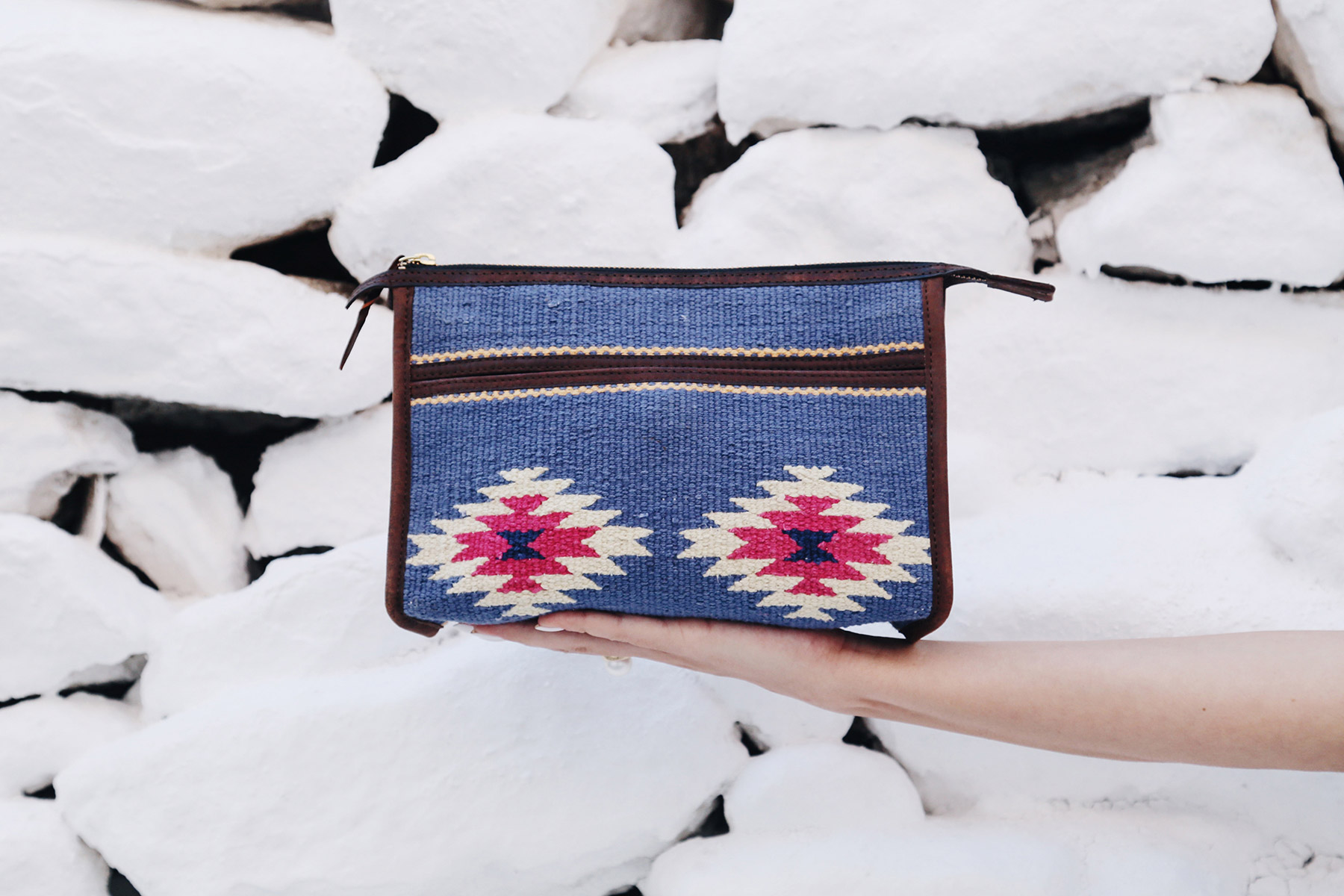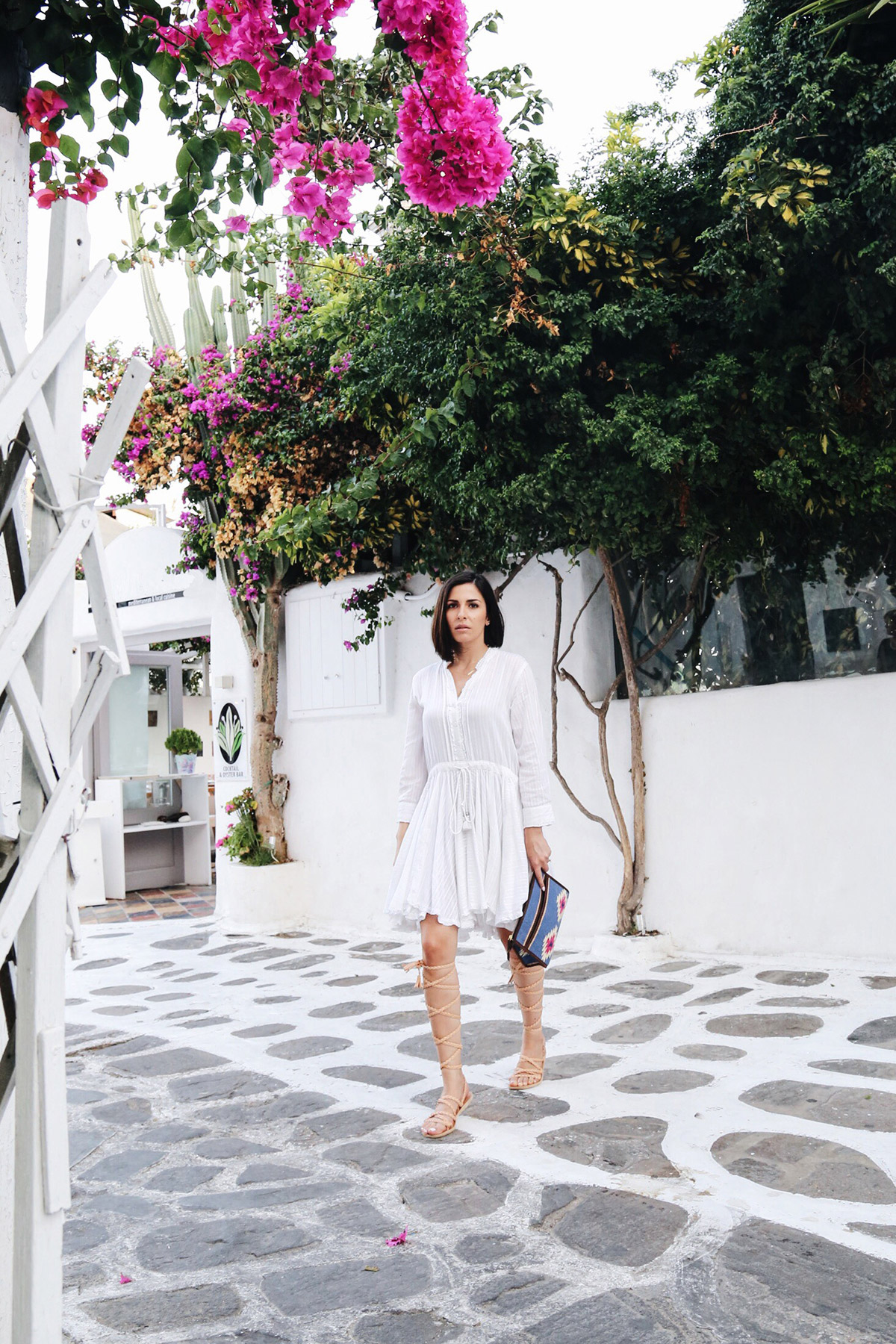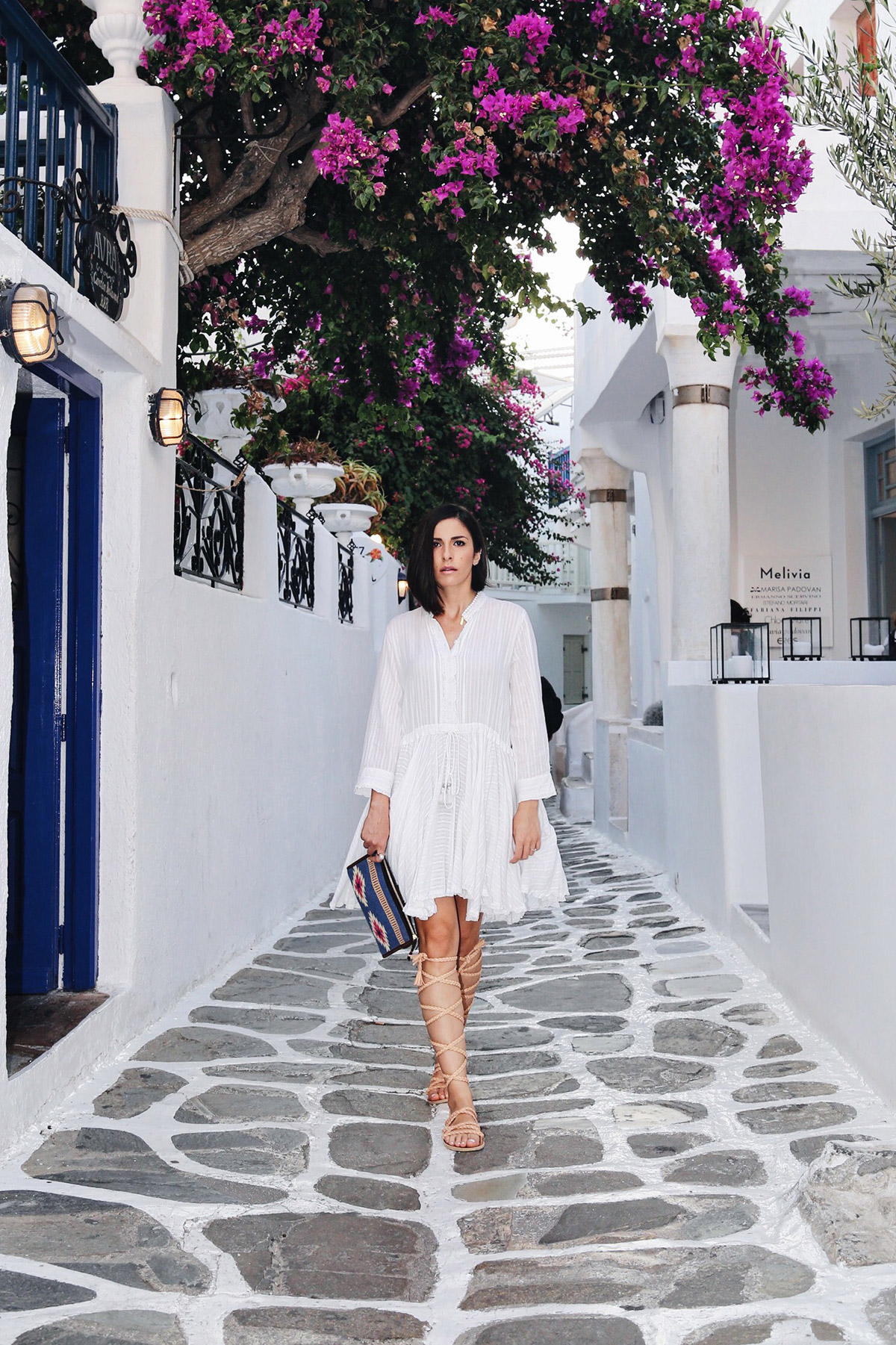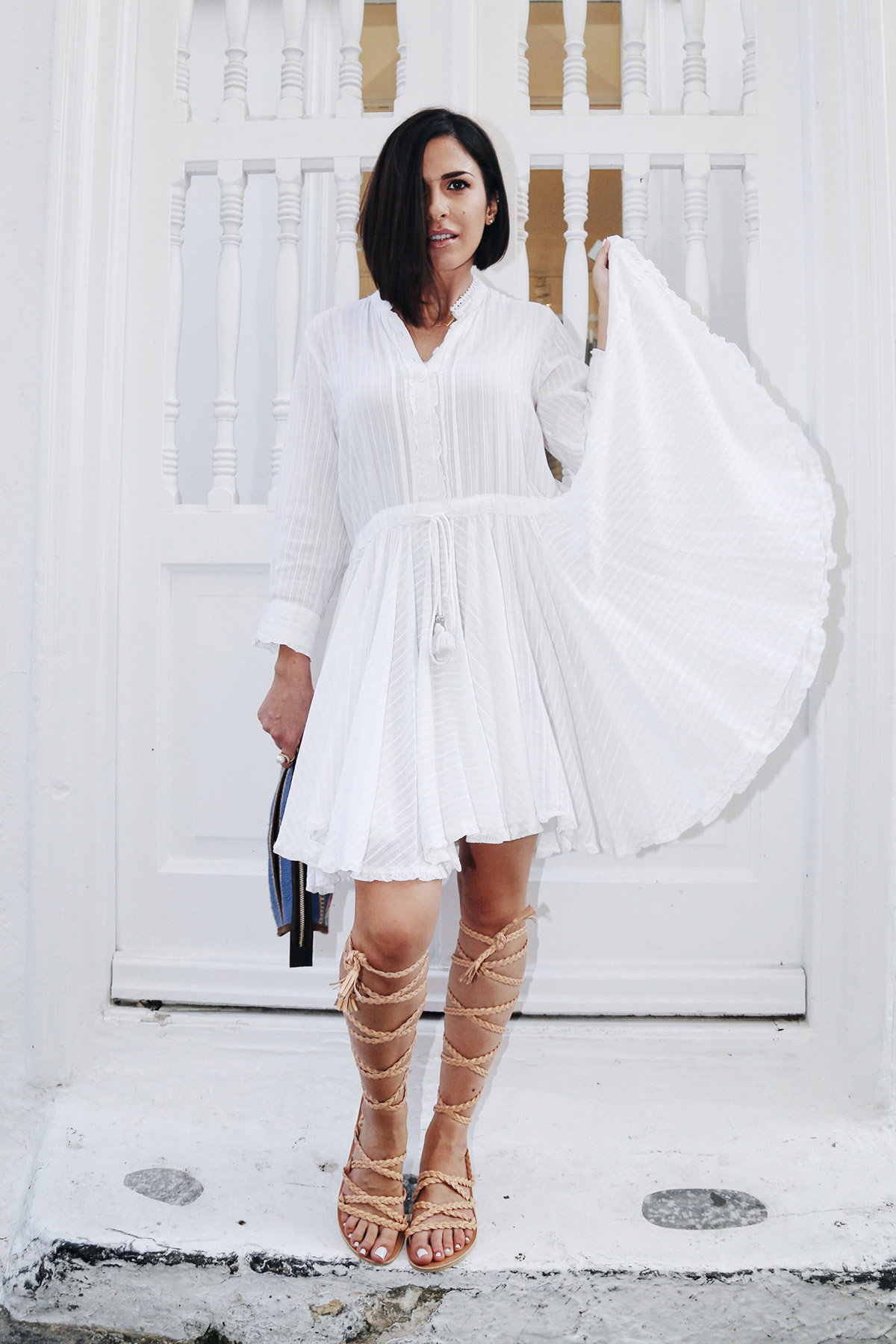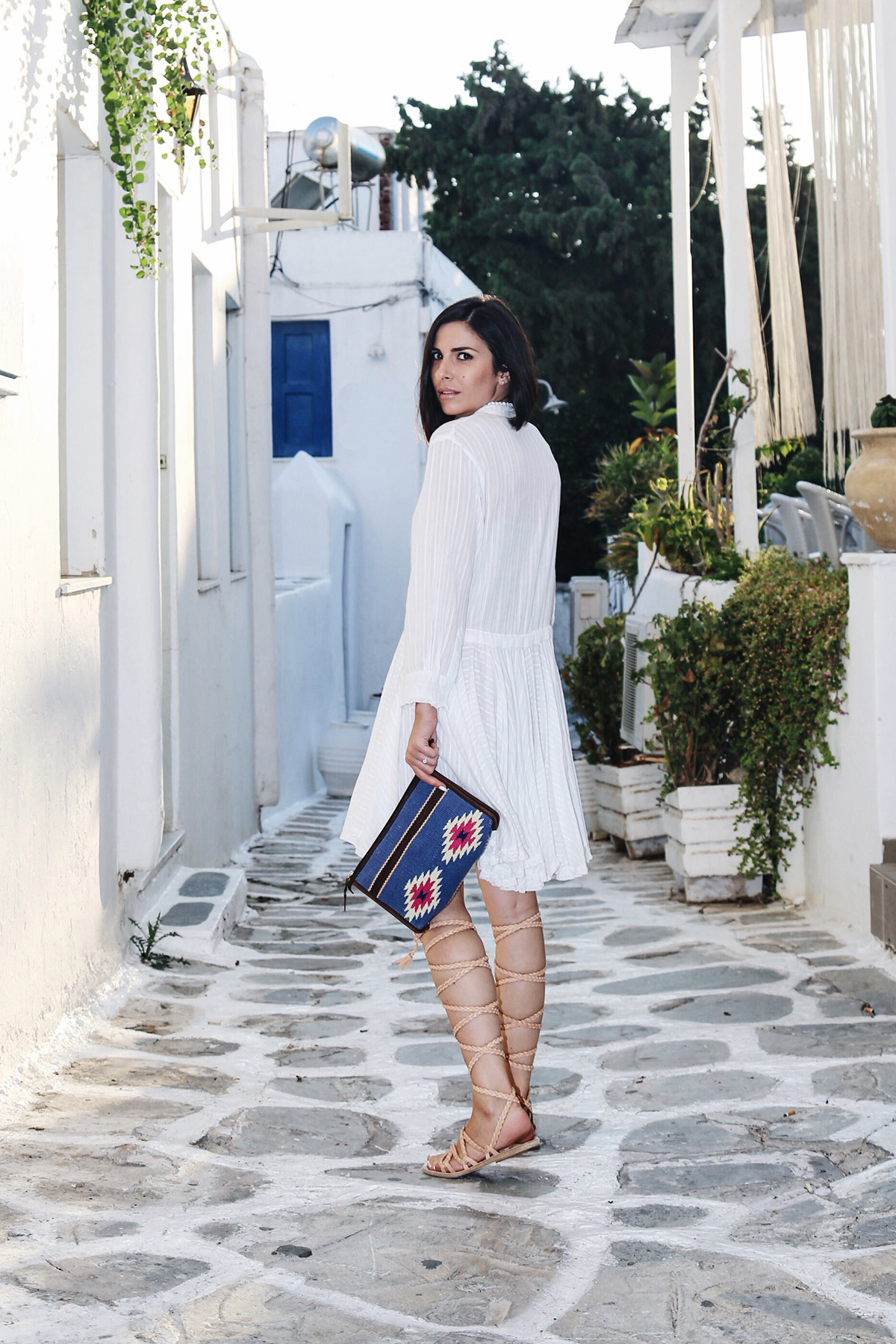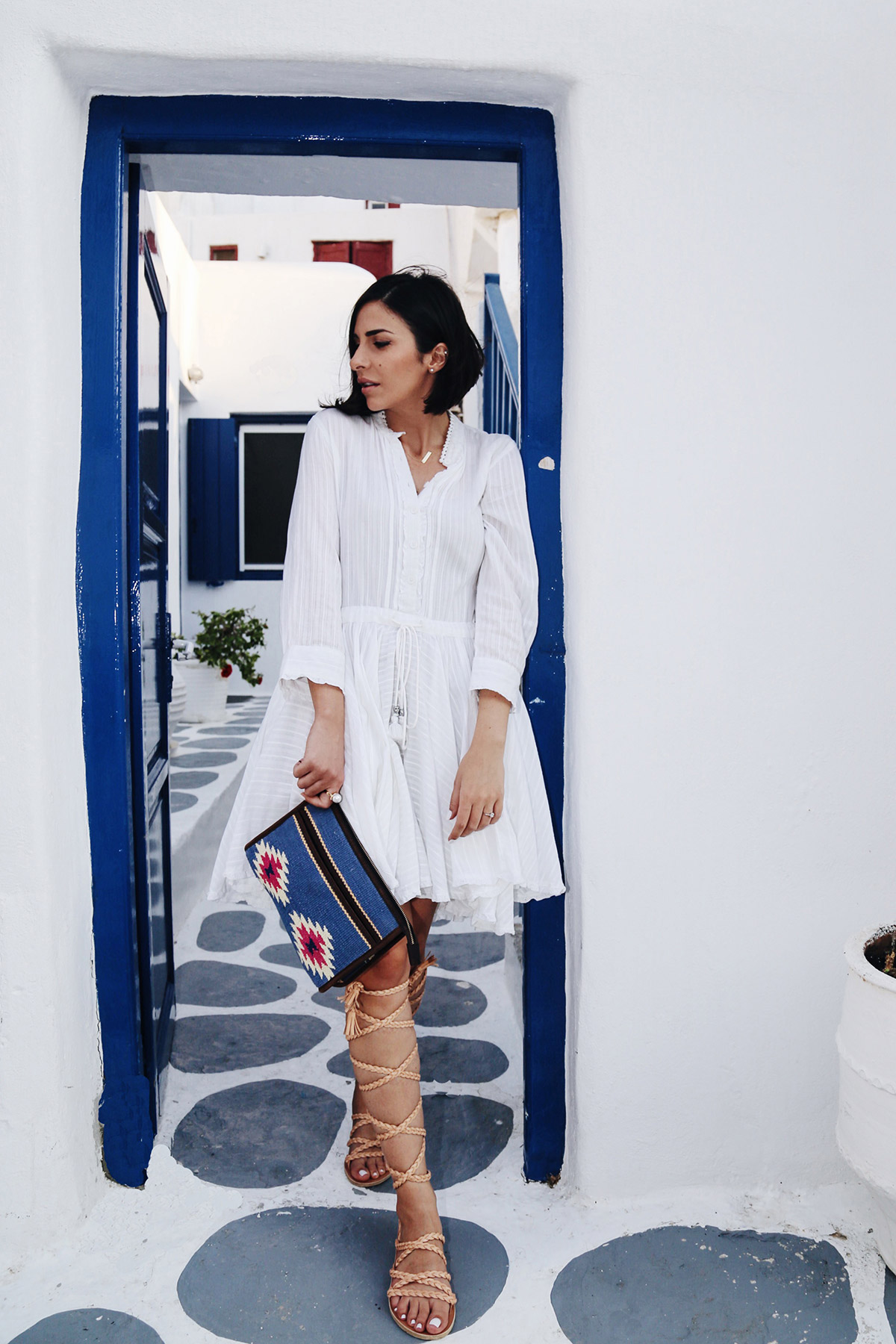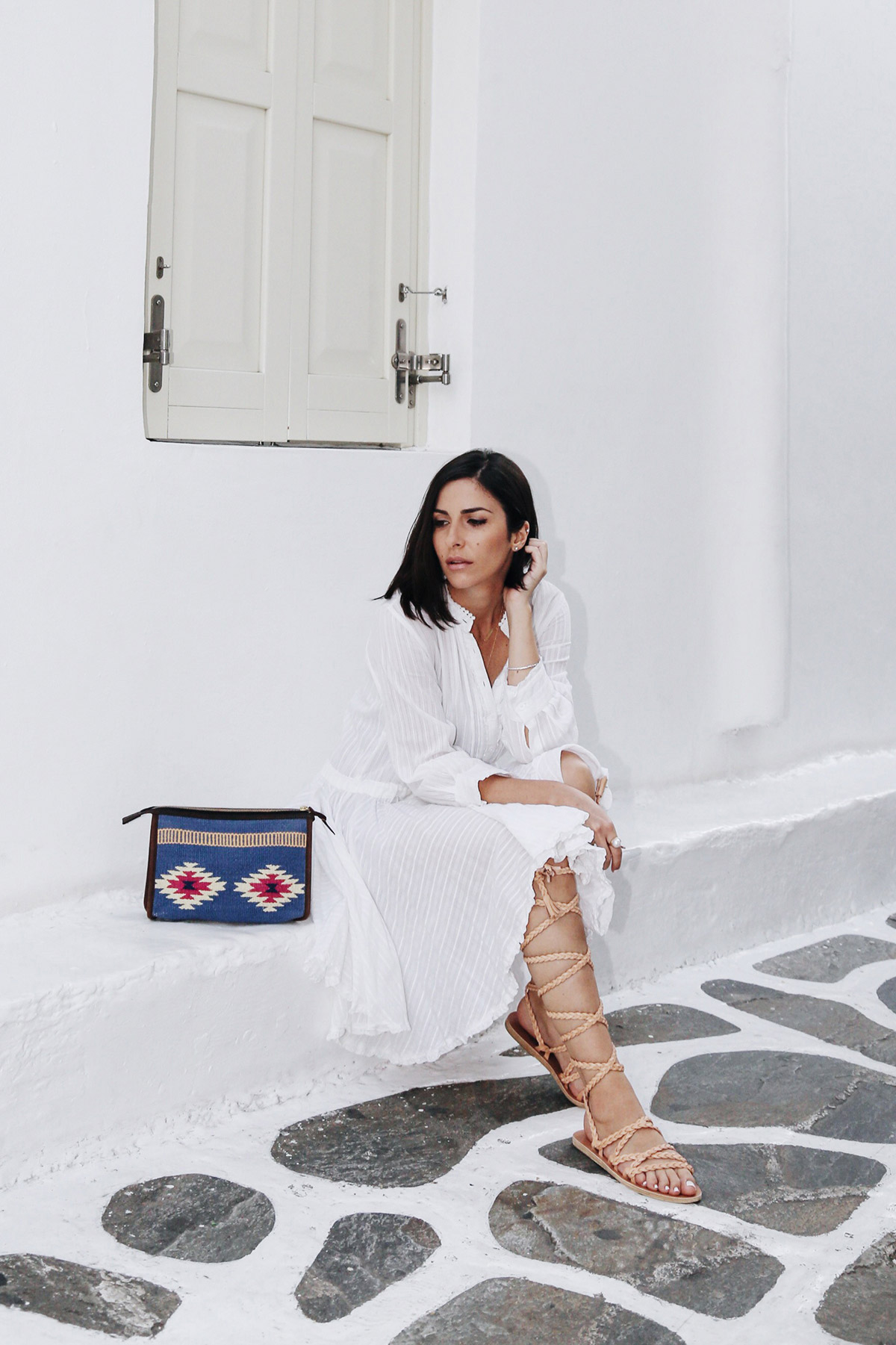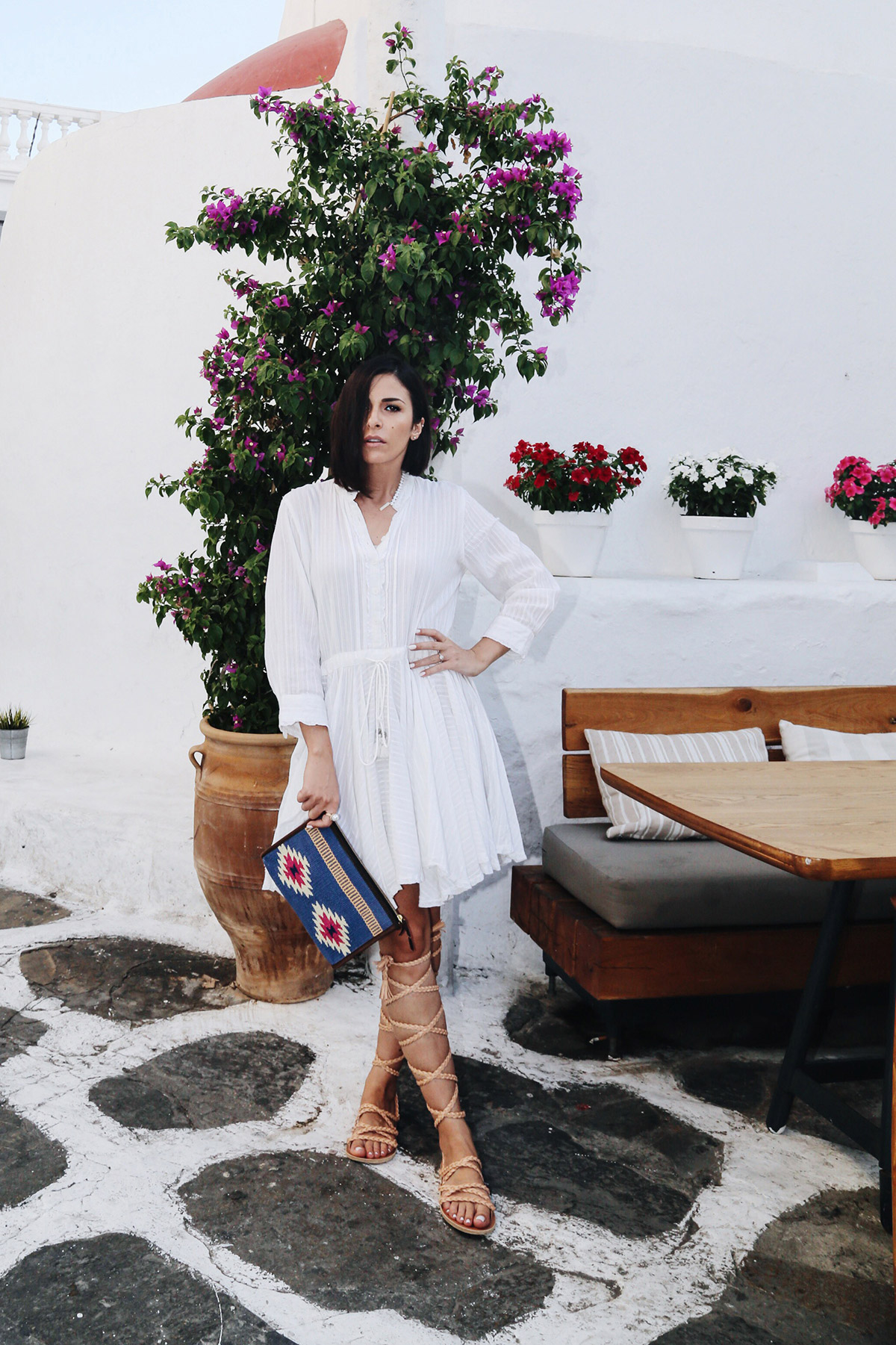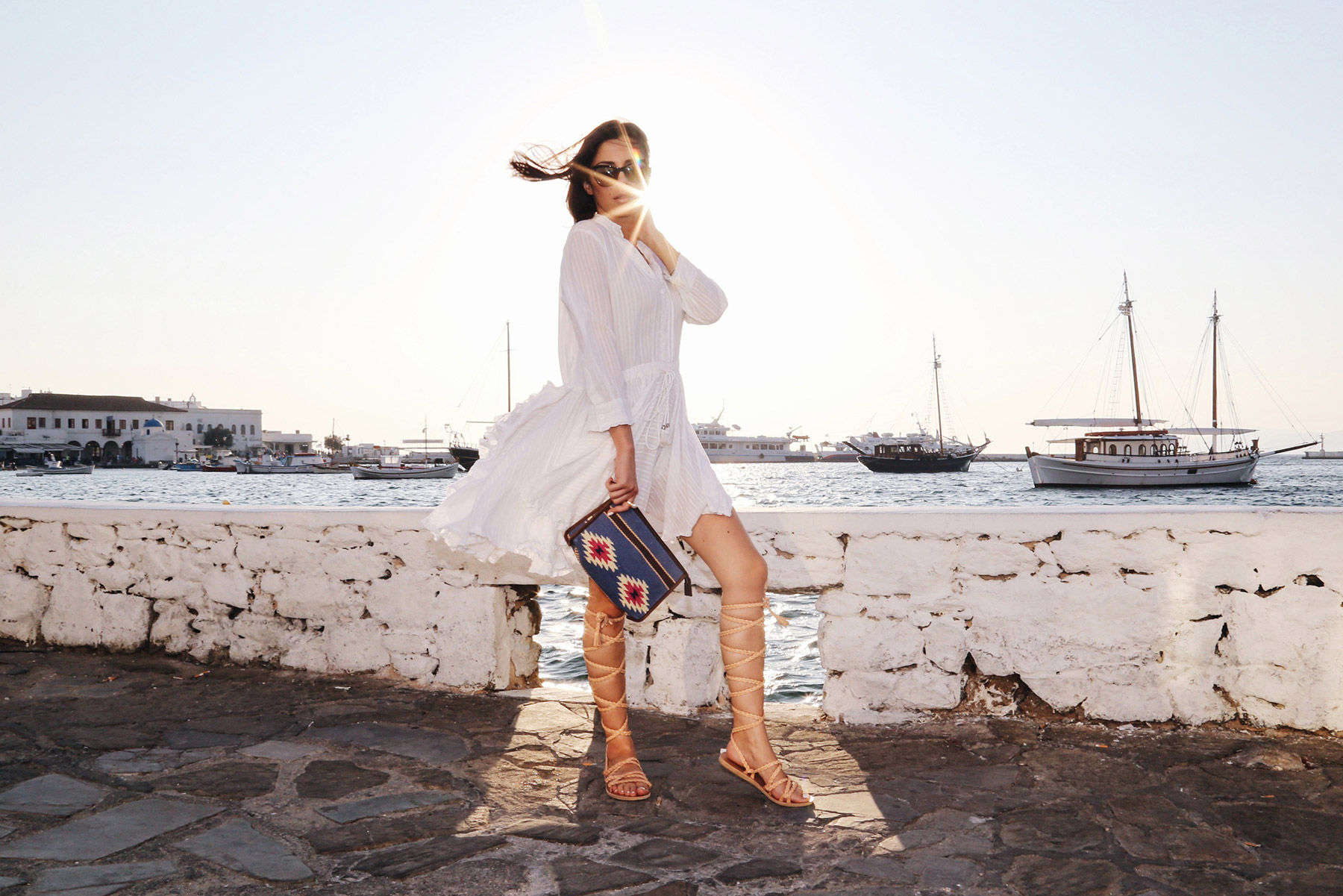 SHOP THE POST: