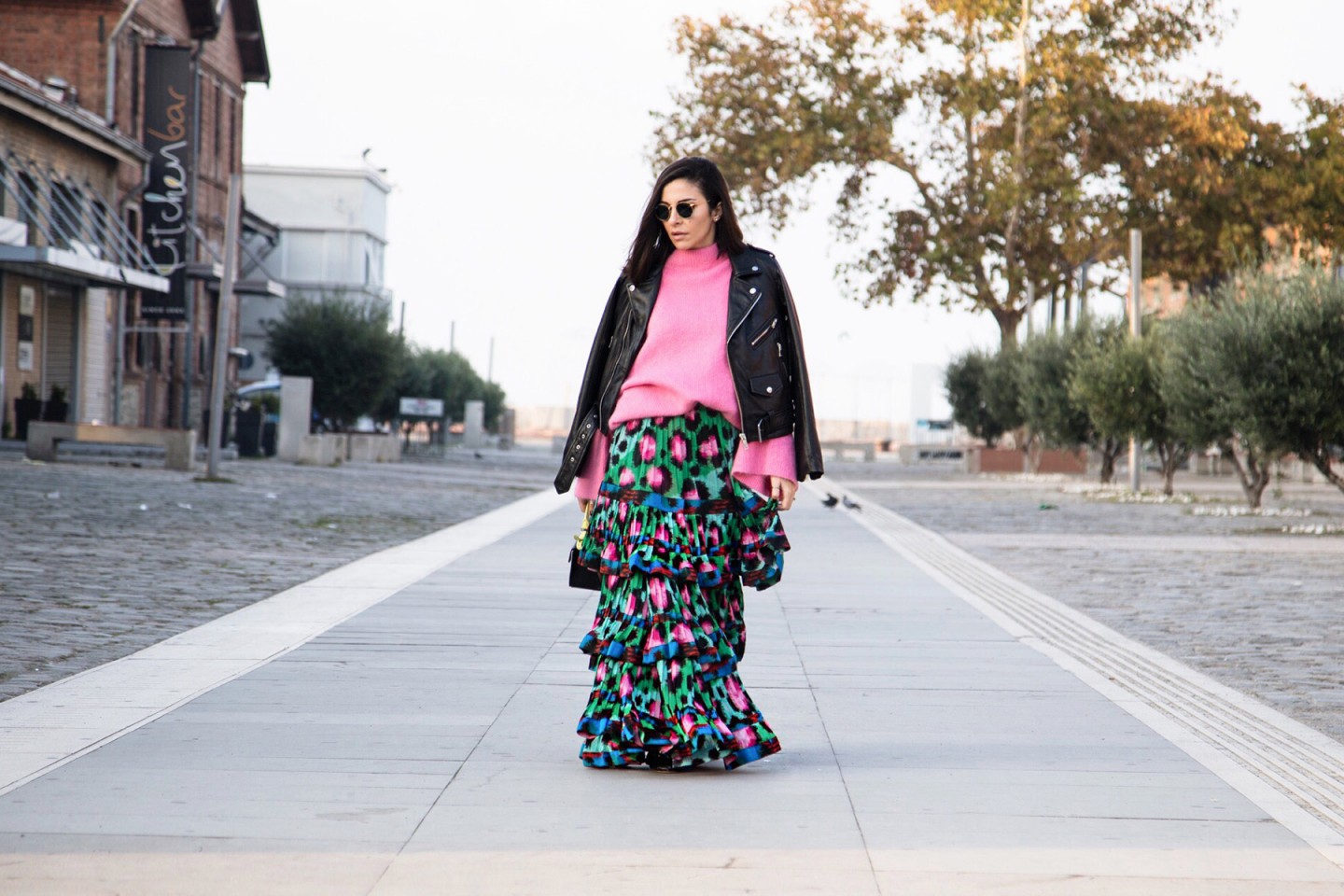 It's that time of the year again, when H&M launch their big designer collaboration, and this year was with the French fashion house Kenzo. Just like their last collection with Balmain, fans queued outside the stores in the cold, some even from the previous night, in order to be the first to get their hands on this much anticipated collection of H&M x Kenzo. In London there were even security guards, in order to ensure it does not get unruly!
I was never the greatest fan of Kenzo. Nor animal prints. However, this skirt from H&M x Kenzo collection had my name written all over it! My heart always skips a beat when I see a beautiful, multi-tiered pleated skirt.
Unfortunately, I can't say the same for the collection overall. I found it a tad too loud and quirky, but I do appreciate the collaboration's attempt to make the 80s cool again. I also like the fact that the new H&M x Kenzo collaboration, encourages people to take a risk with what they wear and get out of their comfort zone. It definitely inspired me to swap some safe dark colors in my wardrobe, with a bold pop of color that would make Cyndi Lauper proud.
Last year with H&M x Balmain collaboration, I really liked every single piece. They were much more wearable and feminine. I am not sure how much wear would one get of the tiger-striped ankle boots and jumpsuit, but whatever, fashion preferences and styles are completely subjective, plus I just LOVE my new skirt.
What do you think of the new collaboration of H&M with Kenzo? Did you get your hands on any piece? I would love to find out in the comments below!
Thank you for stopping by, have a great, colorful week!
xoxo
I was wearing:
Kenzo x H&M skirt
H&M sweater
Zara leather jacket (similar here and here)
Miu Miu shoes
Balenciaga bag (no longer available, similar here)
Ray Ban sunglasses
Photos by: Anestis Iliadis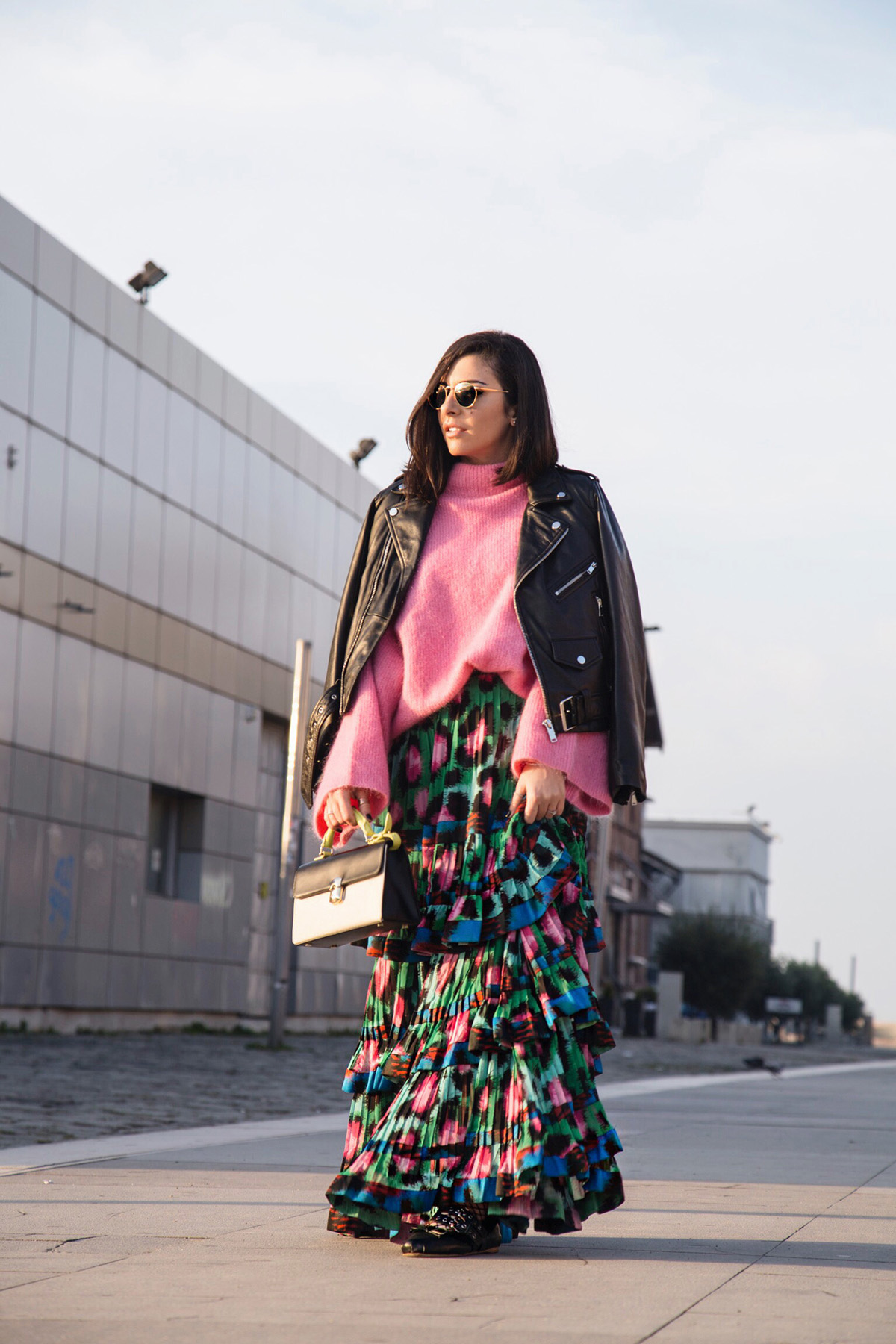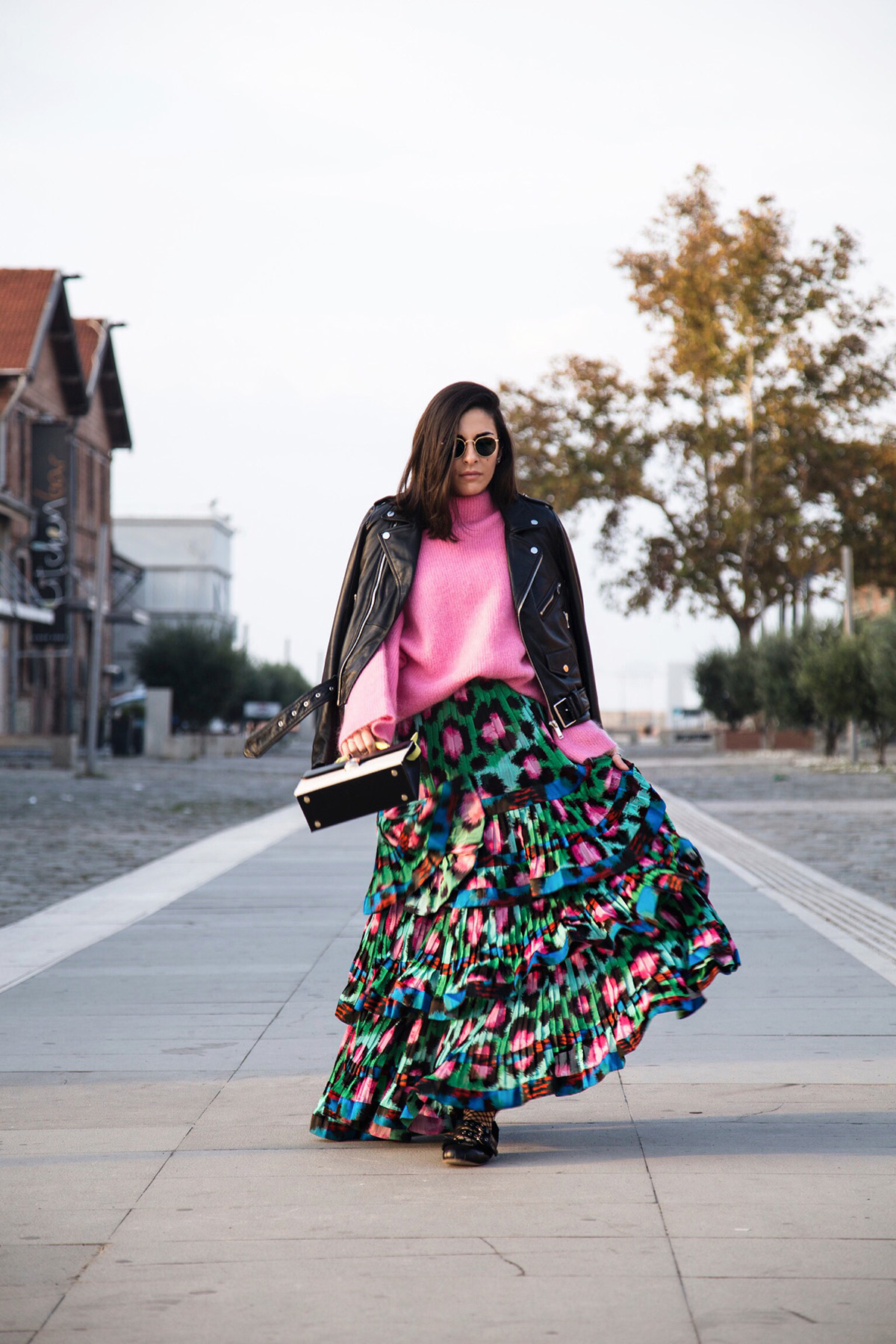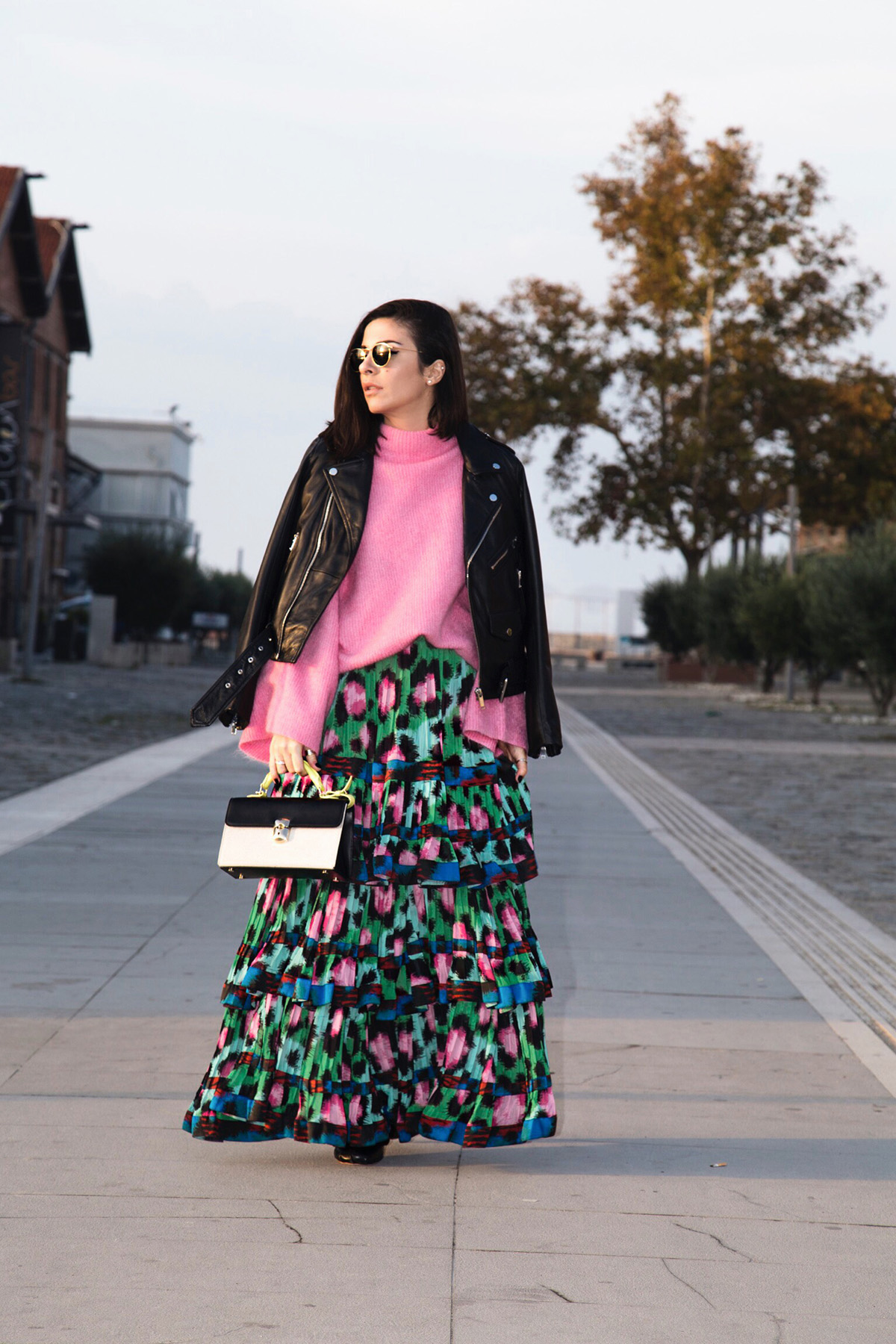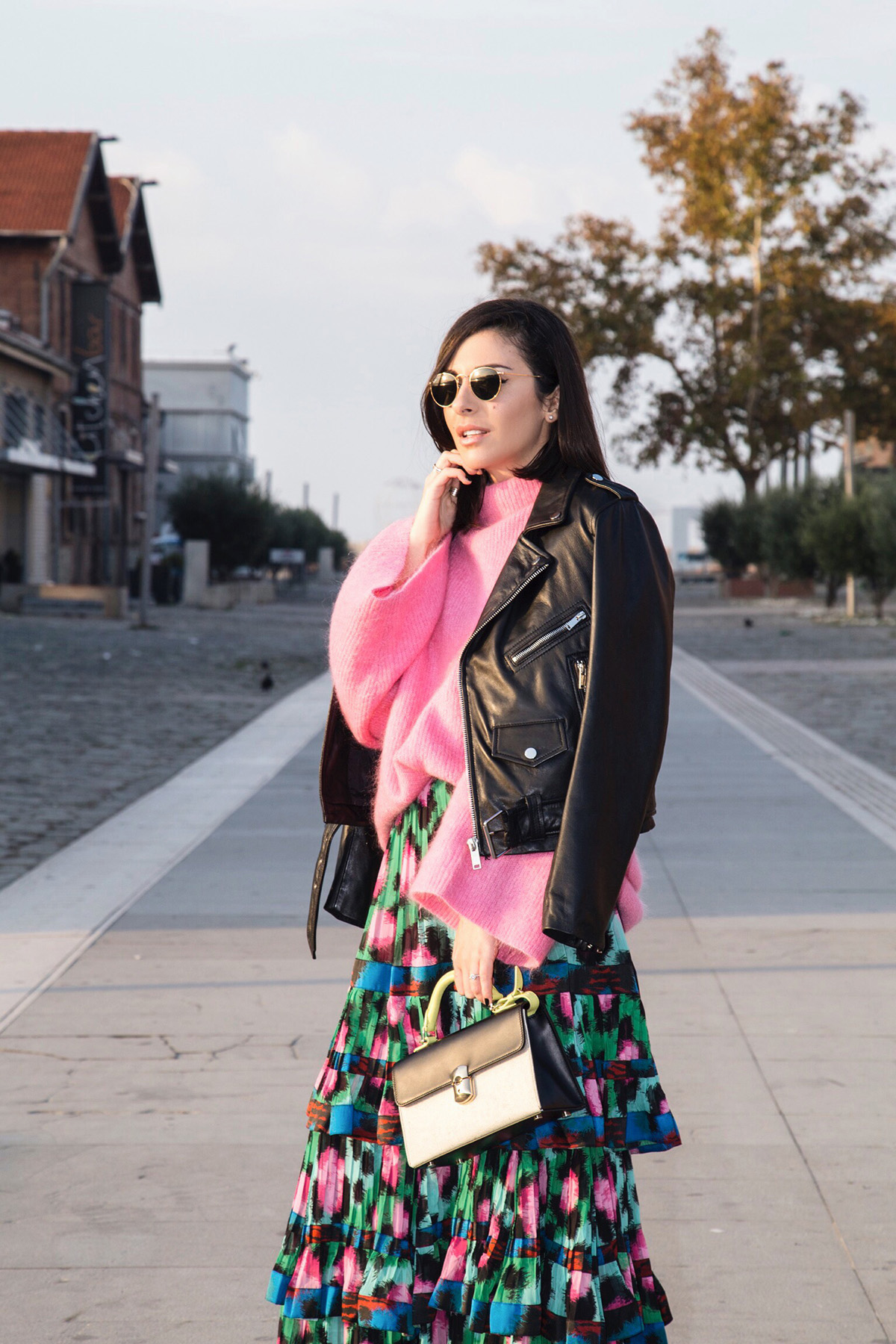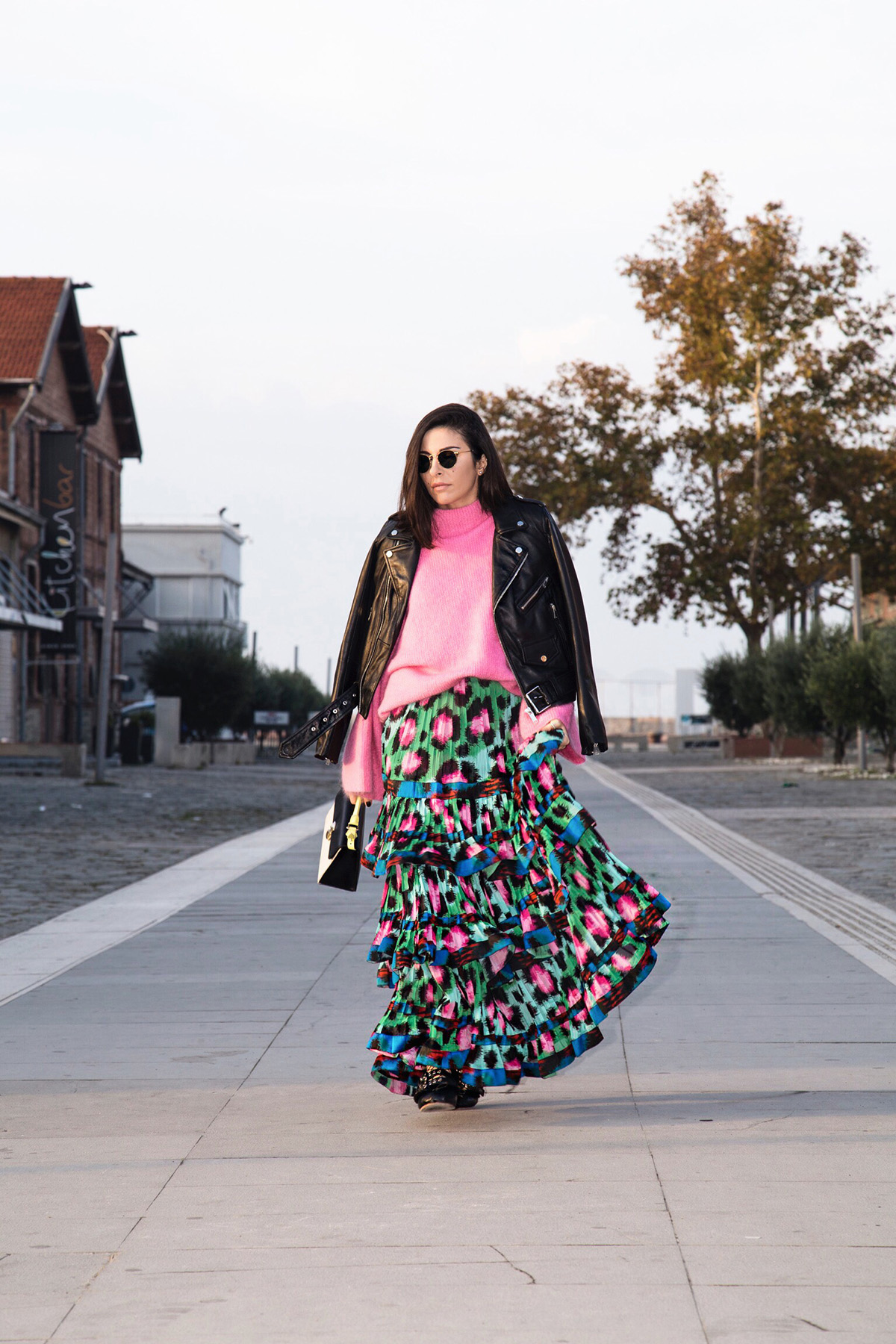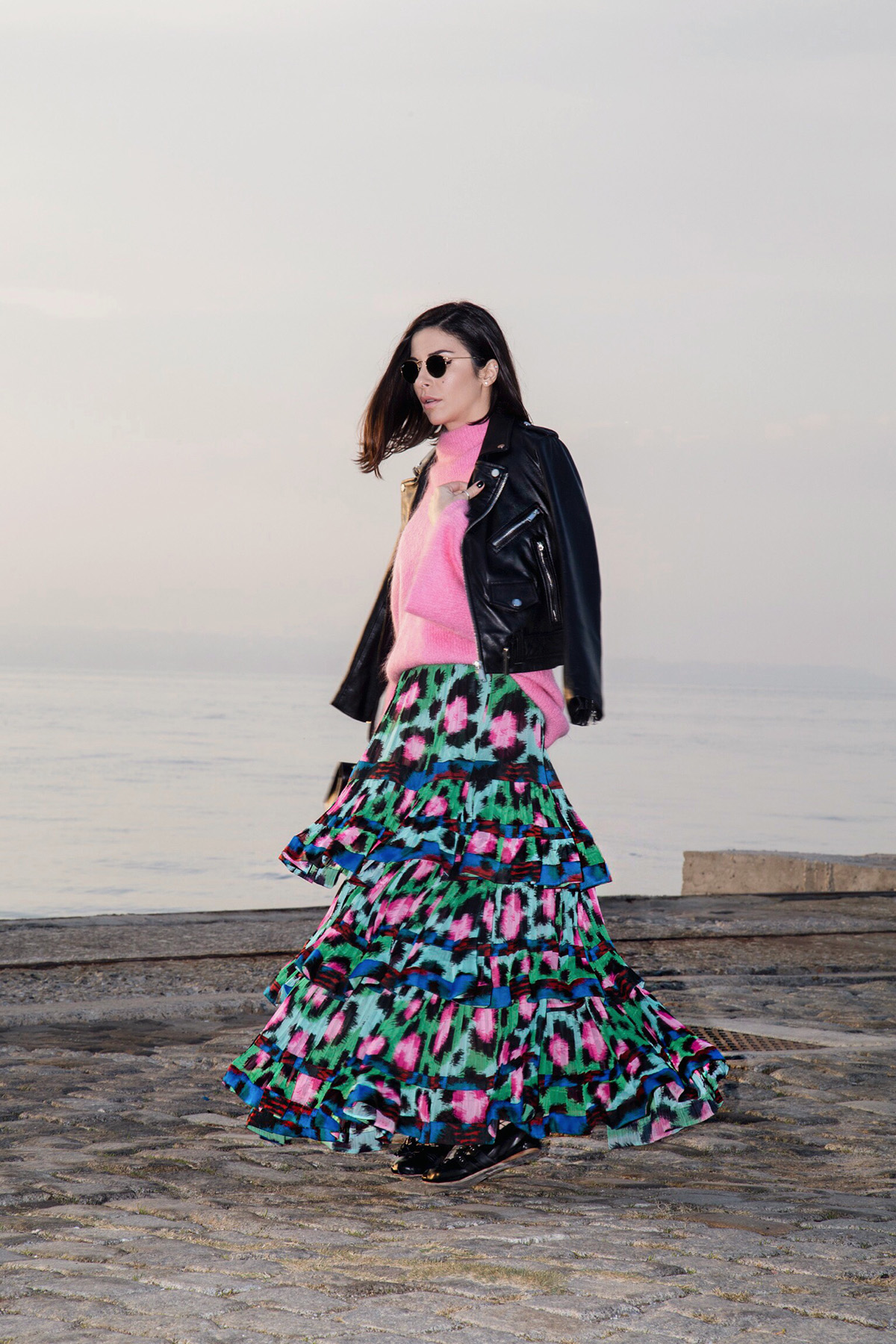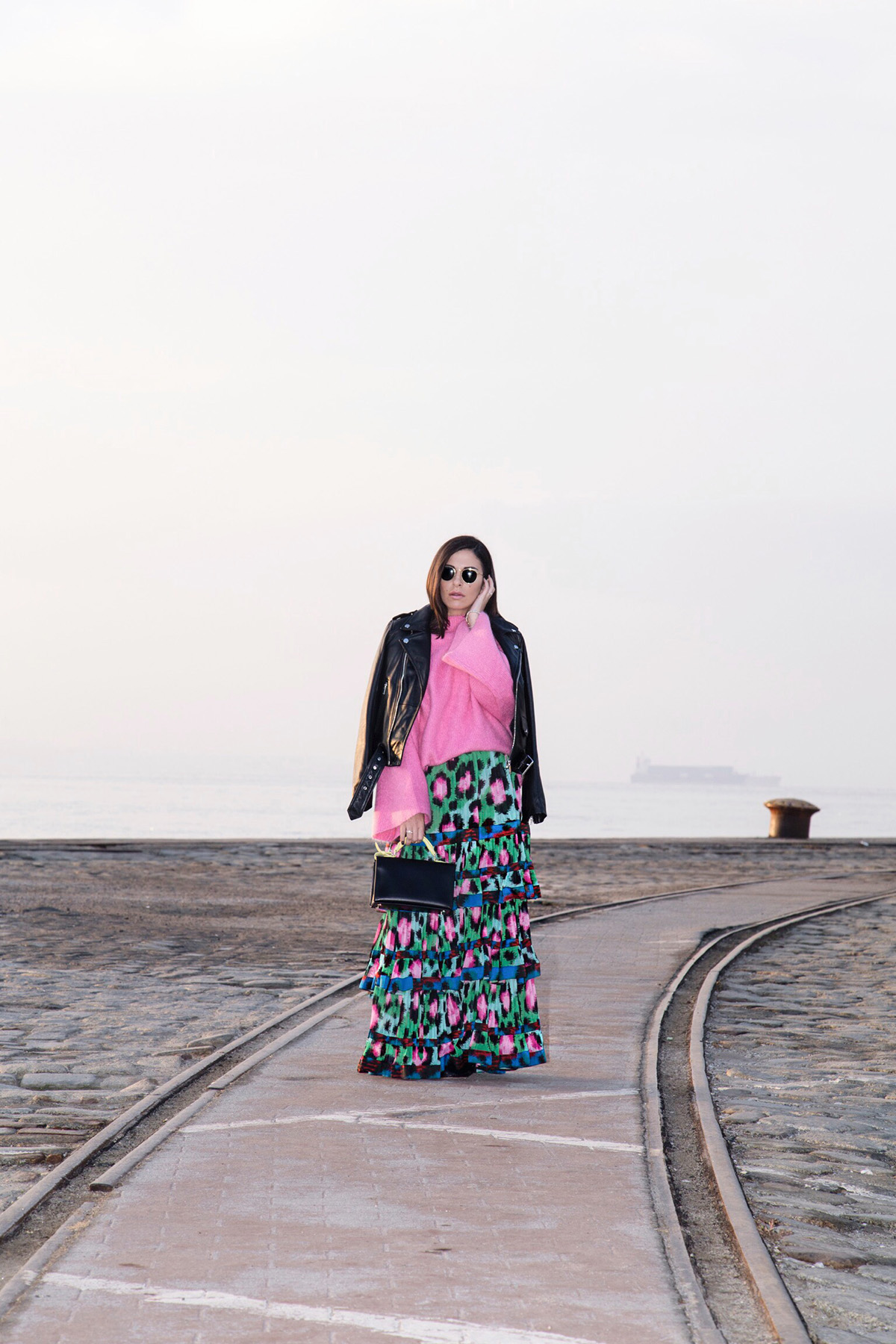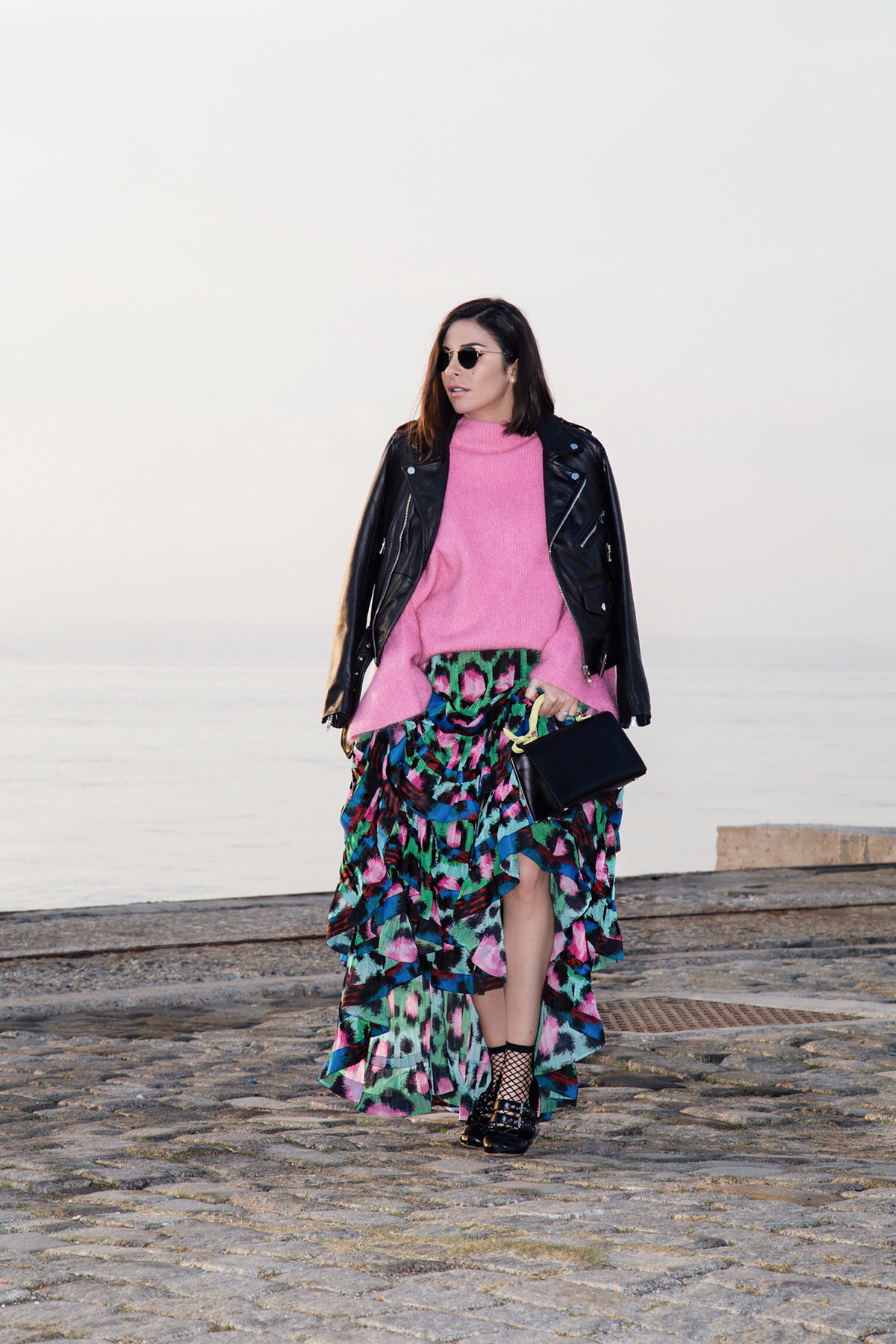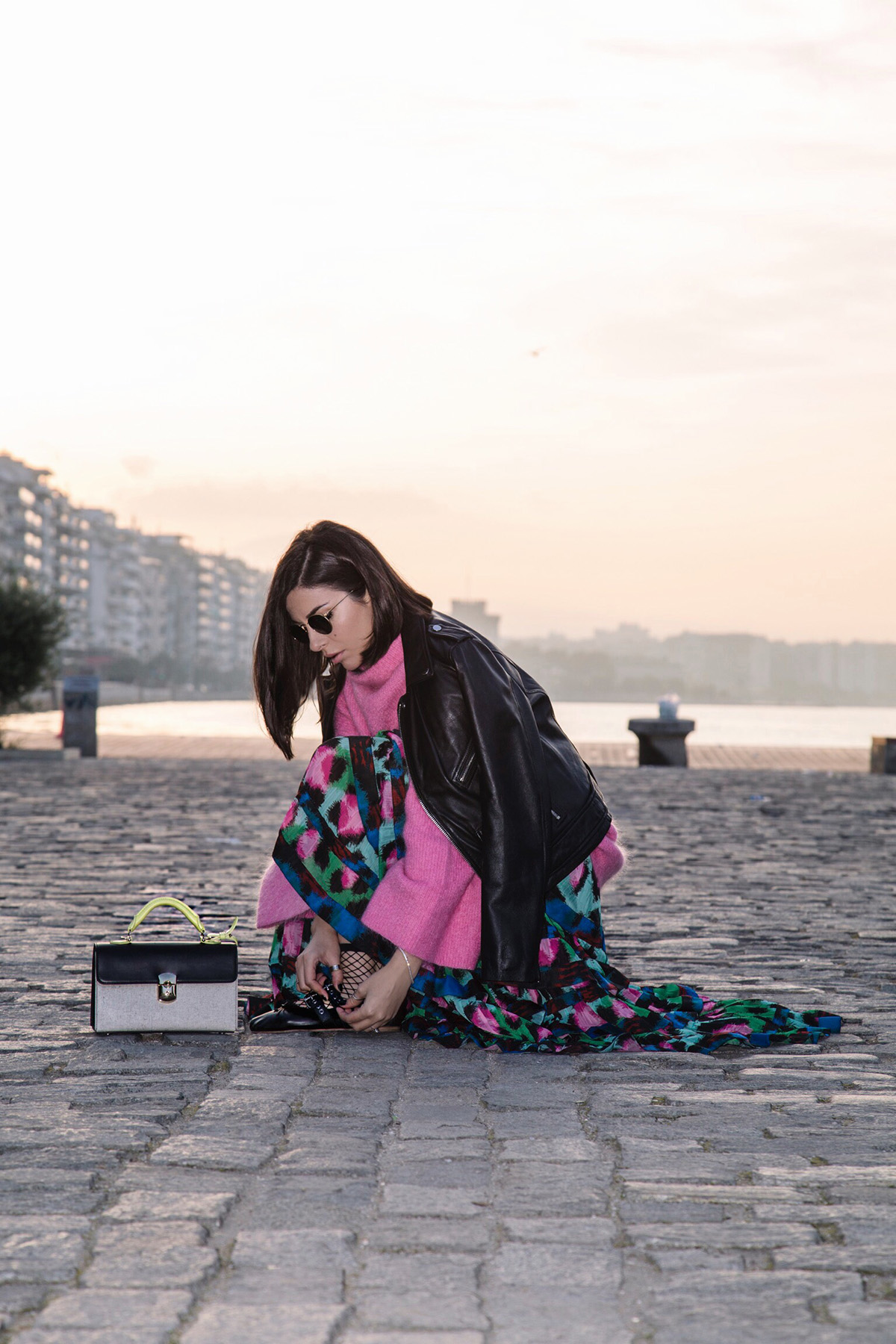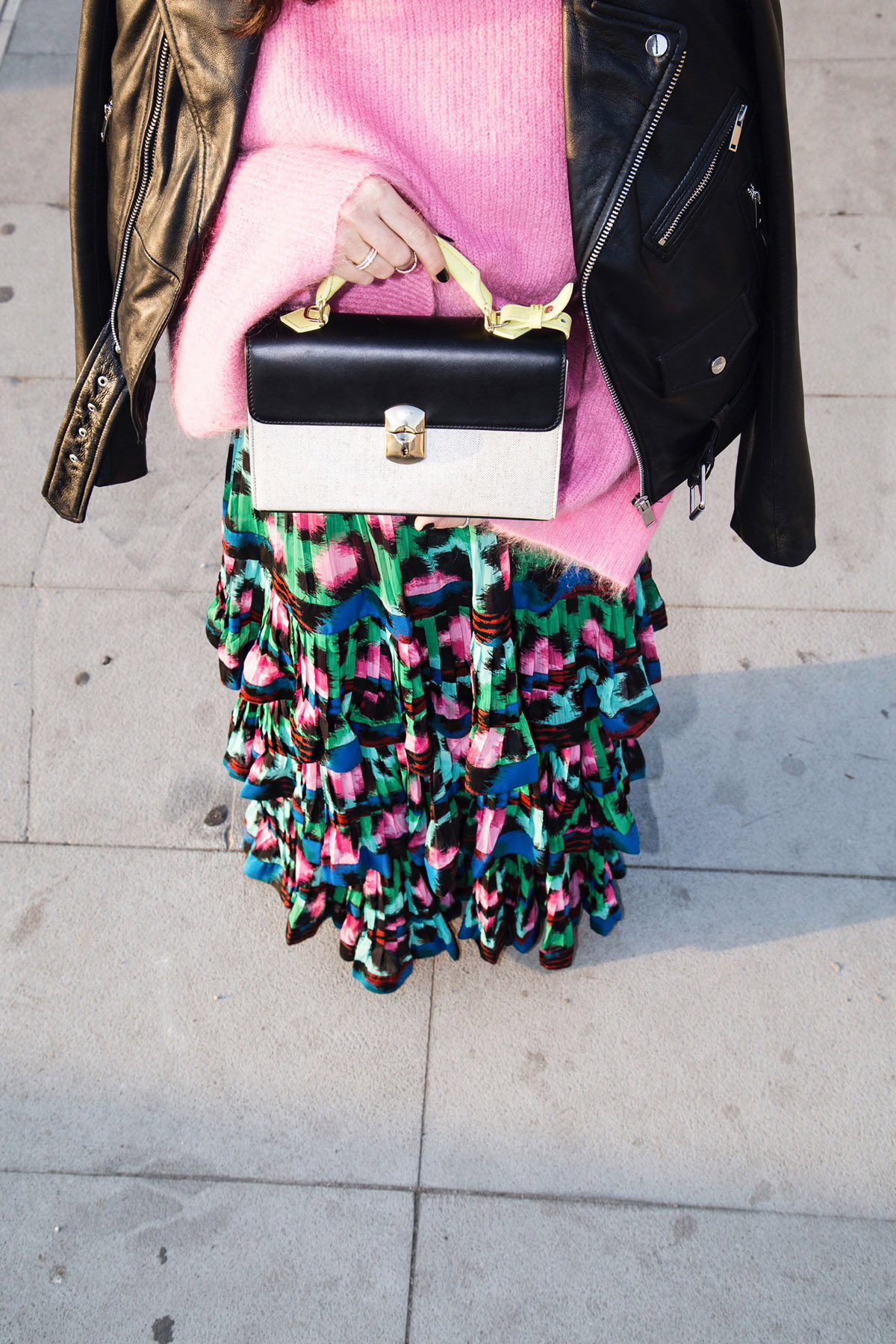 SHOP THE POST: