We're having a baby! Words fail to describe the way we feel the past few months, but I am so happy I can finally share this with the ones I love, including you. And just when you think you can't be happier, you reach a new level of happiness and contentment.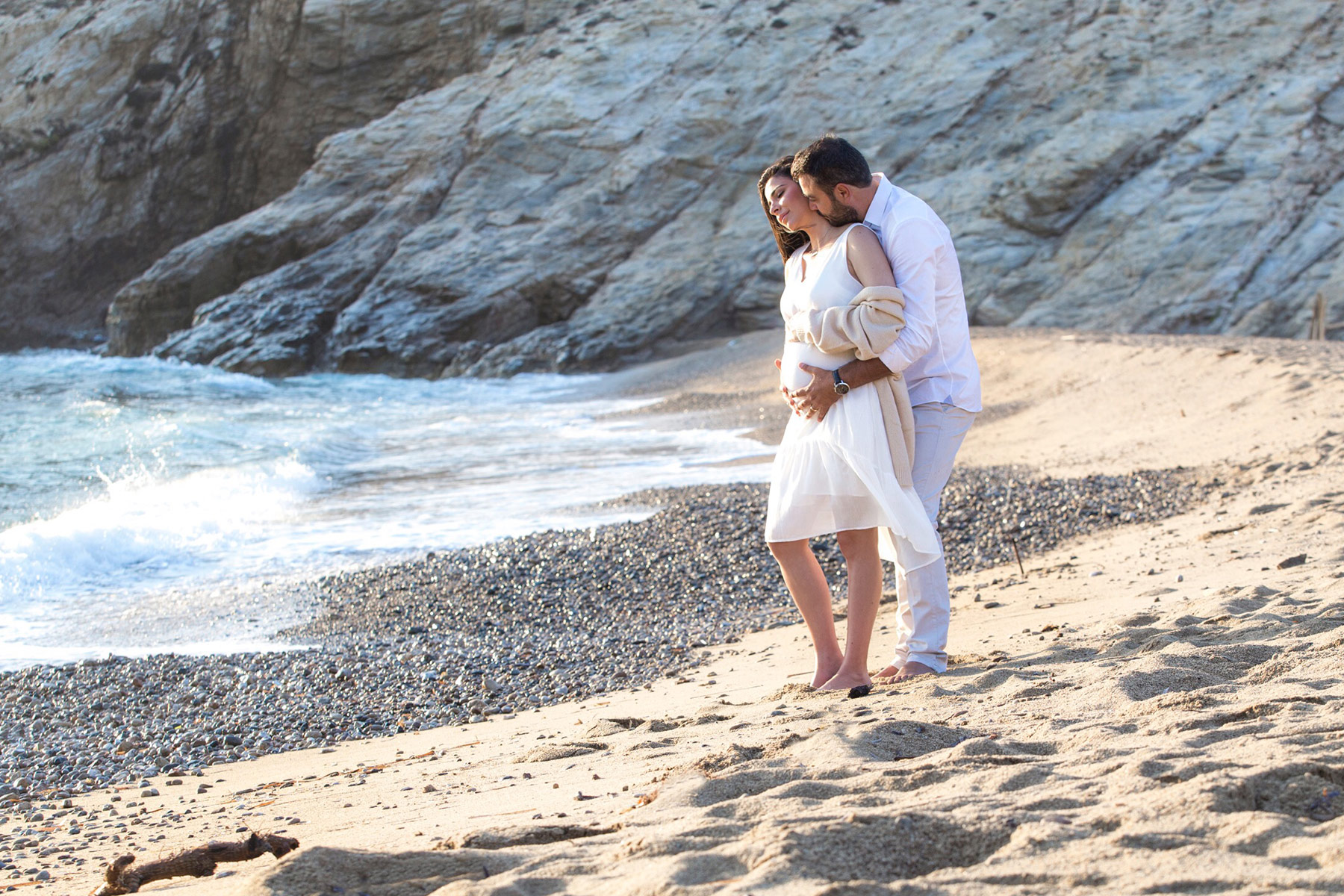 Anestis and I were two babies that were born in the same city, lived in the same neighborhood and eventually went to the same school. And after loving and admiring each other from afar during our childhood, we followed different paths, to go to college, to live our life to the fullest, to create, and to meet again after a decade. From neighbours to in-love, to lovers, to married couple, these two babies are now expecting their own baby, and every time I think about it, I have tears in my eyes. It's a complete blessing!
I was so excited when we found out that I almost revealed it to you in this weekly update here on the blog, when I told you I received the most amazing news! Keeping it a secret for the first months, was the hardest thing I have ever done, it's so hard not being able to share the happiest news ever! But we decided not to tell anyone that we're having a baby, until the beginning of the first trimester, just to be on the safe side. Also, I am so happy I don't have to hide my belly any more. I am showing since second month, have you seen or heard this before?
I can't believe I am already 15+ weeks! 🙂 This time has passed so quickly, with all the excitement, yet so desperately slow at the same time, when I think that I won't hold my little "Bonne Nouvelle" in my arms until February.
So now you know why I took a one month break on my blog and social networks, and why I was so into oversized fashion lately. There were days I was sleeping 20 hours with small breaks. Pregnancy has changed my life completely since day one and I will share these changes with you soon.
Thank you in advance for your positive energy and amazing wishes, and for those who realized it before we announced, thank you for being so discreet, I really appreciate it.
Much love,
Stella