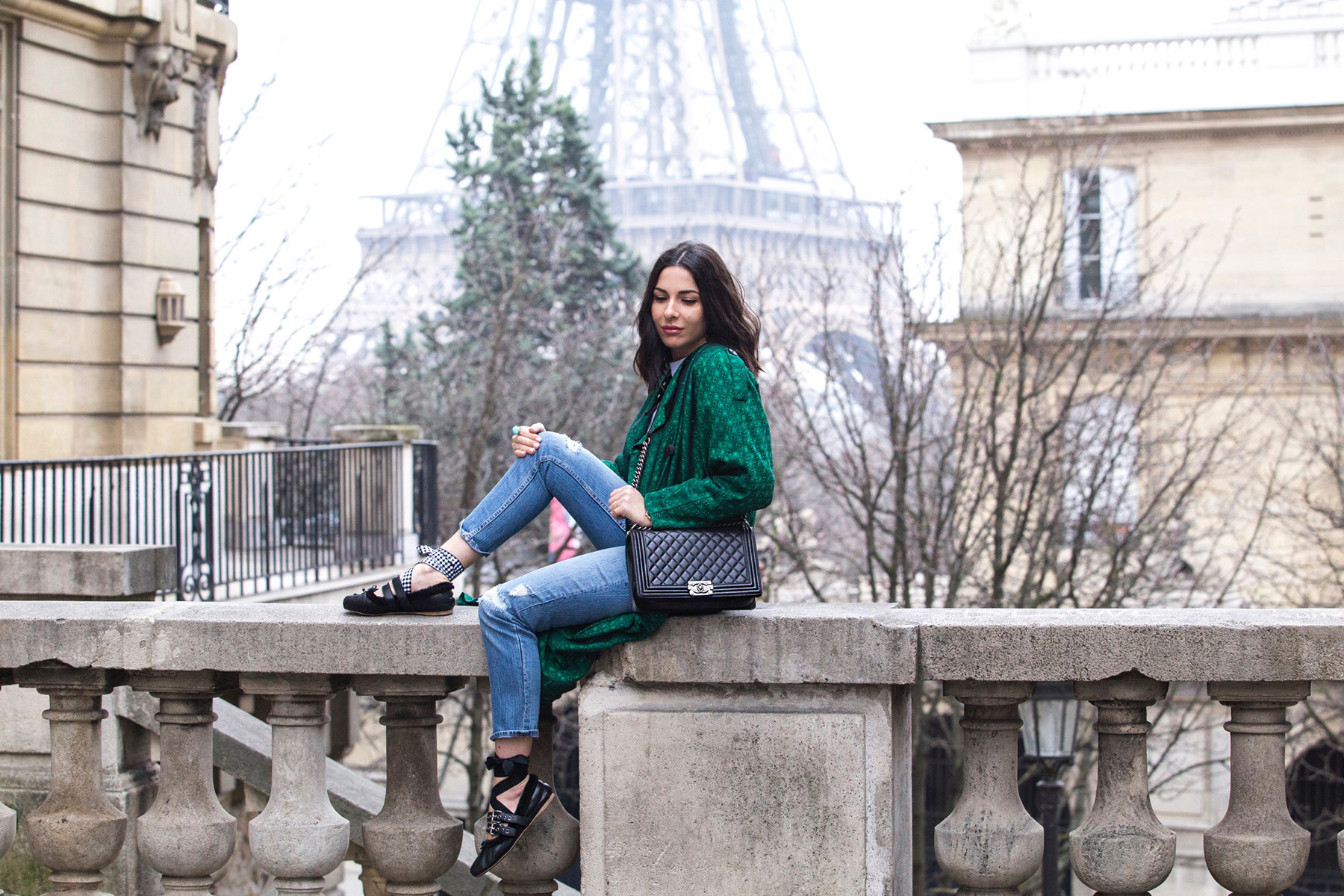 One of my favorite wardrobe pieces for spring is the trench coat. I find it really feminine, stylish, while it's completely adaptable and can be worn every season. But most of all, I love a good trench coat because it is also ideal for transitioning to spring and fall. I even wear it as a dress. This specific green trench coat (also worn here) is custom made but I have linked a few similar options below for you to choose from.
On another note, I am really crushing on these Miu Miu ballerinas. I wear them for months now and can't get enough of how comfortable and stylish they are. I think it is a great option for a flat shoe, don't you think? These ones are the winter version, with shearling lining. The specific ones are coming without ribbons, but since I indulged to the pink ones too (guilty!), I use the extra pair of ribbons that are included in the box, on my black ones. 🙂
I wore this look to go to a few showrooms during a fashion week day, but due to heavy rain I couldn't take photos of it. An umbrella and few more layers where involved that day though, it was freezing cold! How do you like it?
What about you? Do you like wearing trench coats? And what's your favorite piece to transition to spring?
PS: If you have any topic in mind that you want to read on StellaAsteria.com, please feel free to let me know and I will write about it.
I was wearing:
Custom made trench coat (similar here and here)
H&M top (similar)
SHOP MY LOOK