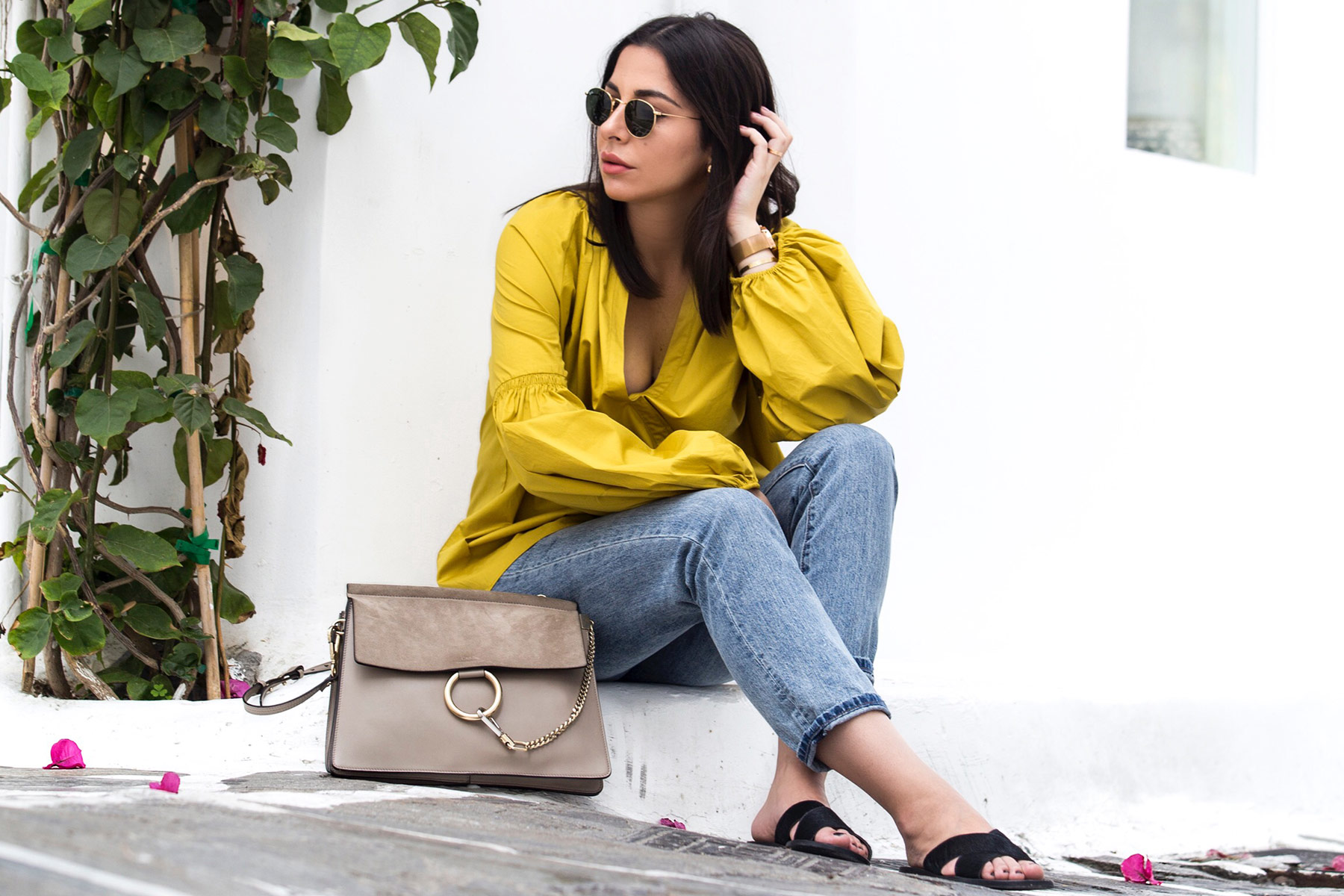 Quick hello my lovelies! I hope you are all having a great week so far. I am sending you kisses from Mykonos where I'll be until September for work. Anyone planning vacation to Mykonos or anywhere else in Greece? I hope you will because I will be sharing a lot of Greek islands fashion looks and tips from now on!
This is a casual work outfit I wore last week. Thankfully due to the fact that I live in this beautiful island, work etiquette is really casual. Of course it depends on the profession but in general it's really casual so I am making the most of it. My go-to outfits consist of jeans, blouses and flat sandals like this one, or jeans with a structured blazer, and flowy dresses. How do you like this look against the white backdrop of Mykonos?
I look forward to share more outfits and Greek islands fashion with you. Wishing you a great rest of the week!
PS: Feel free to let me know what articles you wish to see on the blog next. You have already sent me some great ideas like a packing list for the Greek islands (there is one here from last season but I will make a new one), my daily beauty routine during summer, what to do in Mykonos, and I am already on them! 😉
xoxo
Stella
SHOP MY LOOK:
Zara blouse (similar here and here)
H&M earring (similar)