It's been two and a half months since Dimitri-Maxime was born, and I still try to find the words to express the love and happiness we are experiencing. I could never imagine the plethora of feelings that come with the birth of your baby, not even when I was pregnant.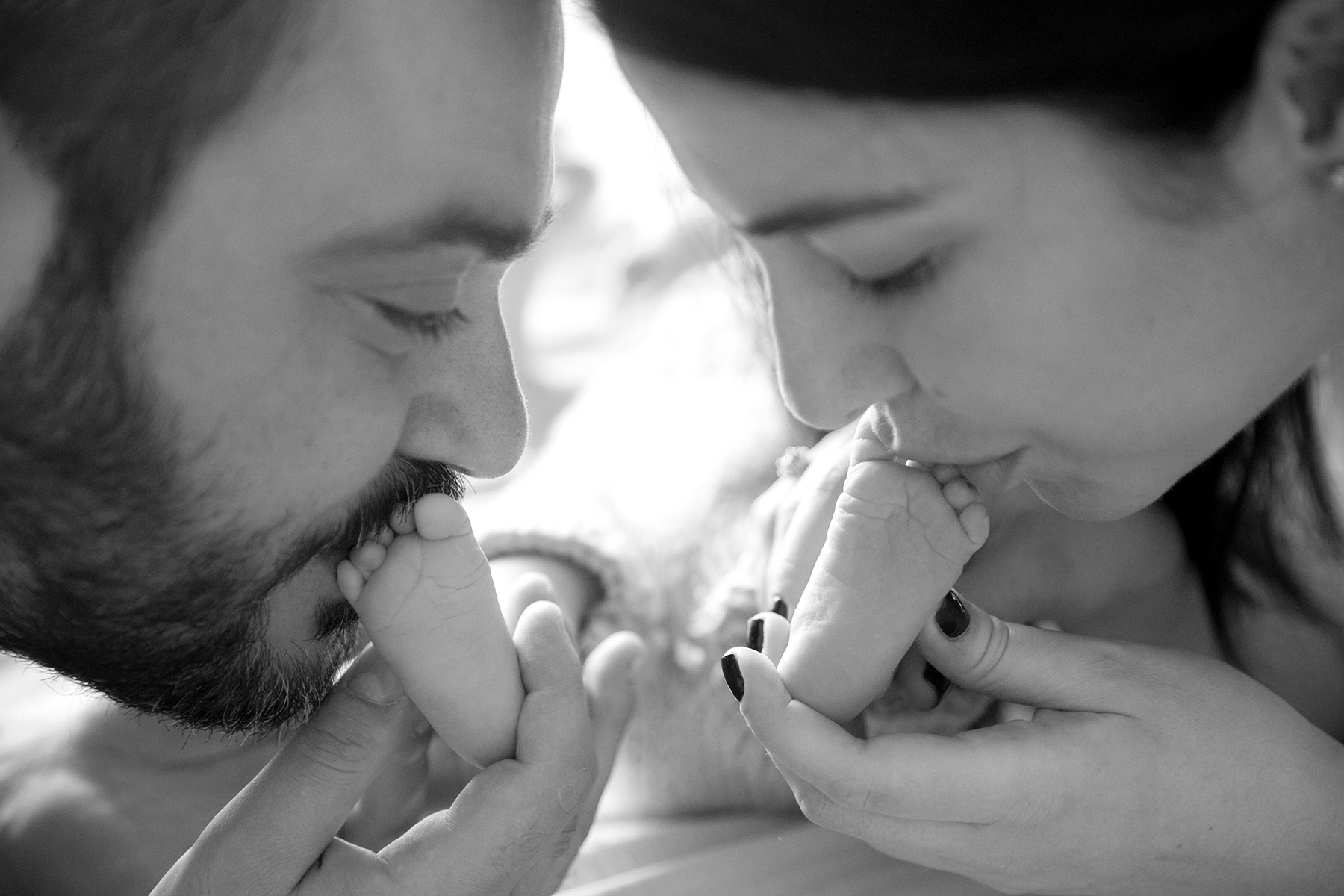 Dimitri-Maxime was born on Friday, February 23rd at 13:25, weighing 3,800 kg and measuring 54 cm long. It was Thursday evening when we arrived at the hospital with Anestis. I was going to be induced to labor since I didn't have any serious contractions yet, so we knew that would be a long night. I tried to get some sleep during the day but it was completely impossible, knowing that the next day I would be holding my baby, and not knowing what to expect from labor and all. I was already 41 weeks pregnant.
When we arrived at the hospital, I panicked. Everyone from the staff that I had met during my prenatal visits was not working that night, and I suddenly felt completely lost and insecure. However, my panic disappeared as soon as my doctor arrived a few minutes after us. He really calmed me down by explaining again the procedure and telling me he would be next to me from the beginning until the end.
As soon as I was induced, I relaxed with some classical music and my favorite candle, trying to imagine how it would be, to finally hold my little angel. I was excited. But labor turned to be long and difficult. Anestis was next to me, holding my hand the whole time. I don't even know what I would've done without him. I have never been so scared in my entire life. Labor is a dynamic situation where anything can happen, so when things go rough, your mind can play some scary scenarios. Thankfully, none of them came true. A bit more than twelve hours, a lot of Pitocin, blood, sweat and tears, my precious little boy was born.
The moment I saw Dimitri-Maxime, I forgot everything. They placed him gently on me, in order to bond 'skin-to-skin", and I nursed him right away. I couldn't even believe he was mine, and sometimes I still can't to be honest. I still stare at him with awe, like I did these very first moments of his life. The first thing that I told him was "thank you", and then how much I love him. I remember these first moments like a dream…
We spent the next 3 days at the hospital. No visitors, just the three of us. We had decided on rooming-in very early (both for the baby and Anestis haha), in order to bond as a family and learn in action as much as possible from the midwives. It's much different to read books about breastfeeding and taking care of a newborn from doing these things in action. But with their precious help, I felt more than ready when we went back home.
Seventy-four days later, the magic still goes on. Right when we thought we couldn't be happier, our son came to prove us that we actually can. He brought so much love into our lives, that sometimes I think I will wake up from just another dream. Every day we love him even more, if that's even possible. I think the word "love" is just so small. Dimitri-Maxime is a part of me, and I am a part of him. I feel that the day he was born, life as I knew it ended. The "old me" died and a "new me" was born. I am a mother now, and I am so happy about it.
PS: I would like to thank Dr. George Michos & Dr. Isaac Tosounidis for being part of the happiest day of our lives, as well as the midwives for their precious help. Also, I would like to thank all of you for your amazing support during all these months. Your thoughtful messages and encouraging words have really helped me through my pregnancy. I feel so grateful and blessed that you are with me on this journey, and I can't wait to share with you my experience and most beautiful moments of motherhood. Thank you.