Quick hello! I know it's been a while since my last post on the blog, but I couldn't let my favorite season of the year pass without posting a single look, so here it is. I am pretty sure you guys have also some favorite fall wardrobe staples, that you have on repeat. For me, one of those are turtleneck sweaters. They have always been one of my favorite things to wear. The softer the better. I got this one I am wearing here during my recent collaboration with Repeat Cashmere, and it's honestly my favorite sweater ever! I love how it feels and the color is absolutely beautiful and easy to wear.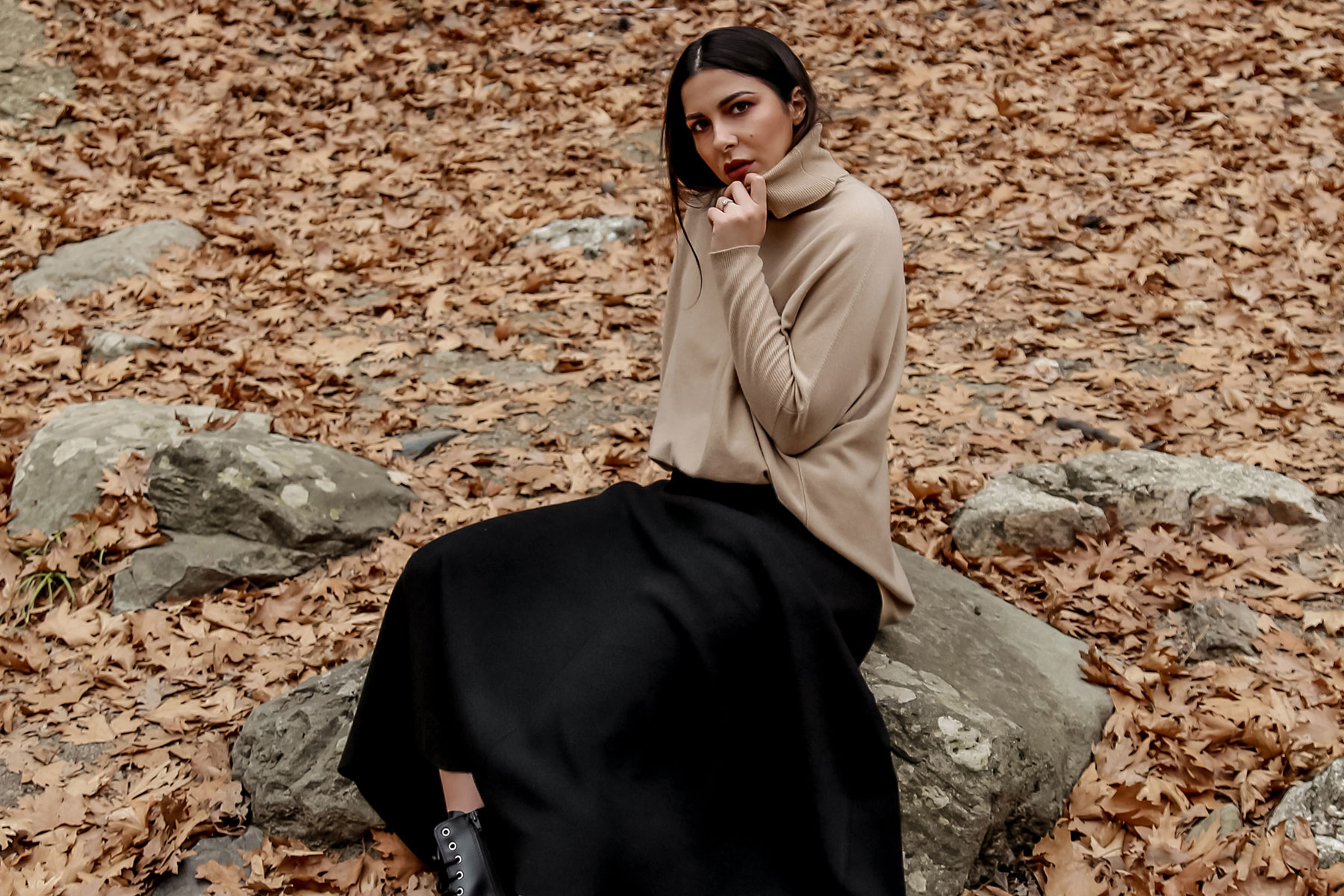 On the top of my fall wardrobe staples is always the trench coat. I love this one especially because it was my mother's, who gave it to me recently. And also, isn't this color just perfect for fall? At last but not least, these boots have been my favorite shoes for this season. I always loved Dr Martens, they remind me of high school and how badly I was trying to break them in. Because once you do, they are incredibly comfortable. Did you ever own a pair?
Since so many of you have been asking about my makeup on these photos on Instagram, scroll down because I have shared those products as well. 🙂 How do you like this dramatic makeup?
And what about you? Which are your favorite fall wardrobe staples? Let me know in the comments below.
Have an amazing week ahead and thanks for stopping by!
PS: I can't wait to be back to you & blogging soon, I've missed you so much!
xoxo
SHOP MY LOOK:
Vintage coat (similar here & here on sale)
Zara skirt
Dr. Martens shoes (also available in black velvet, white and burgundy)
SHOP MY MAKEUP:
Makeup done by me with the following products:
Chanel Rouge Allure Ink Lip Colour