Today I share with you an #ootd from last week that I wore at work. Lately I found the perfect mix of casual elegance on this denim dress. I love the classic silhouette which makes it ideal for a work outfit, but cool at the same time with the denim fabric. It's so easy to dress it up or down with the right accessories.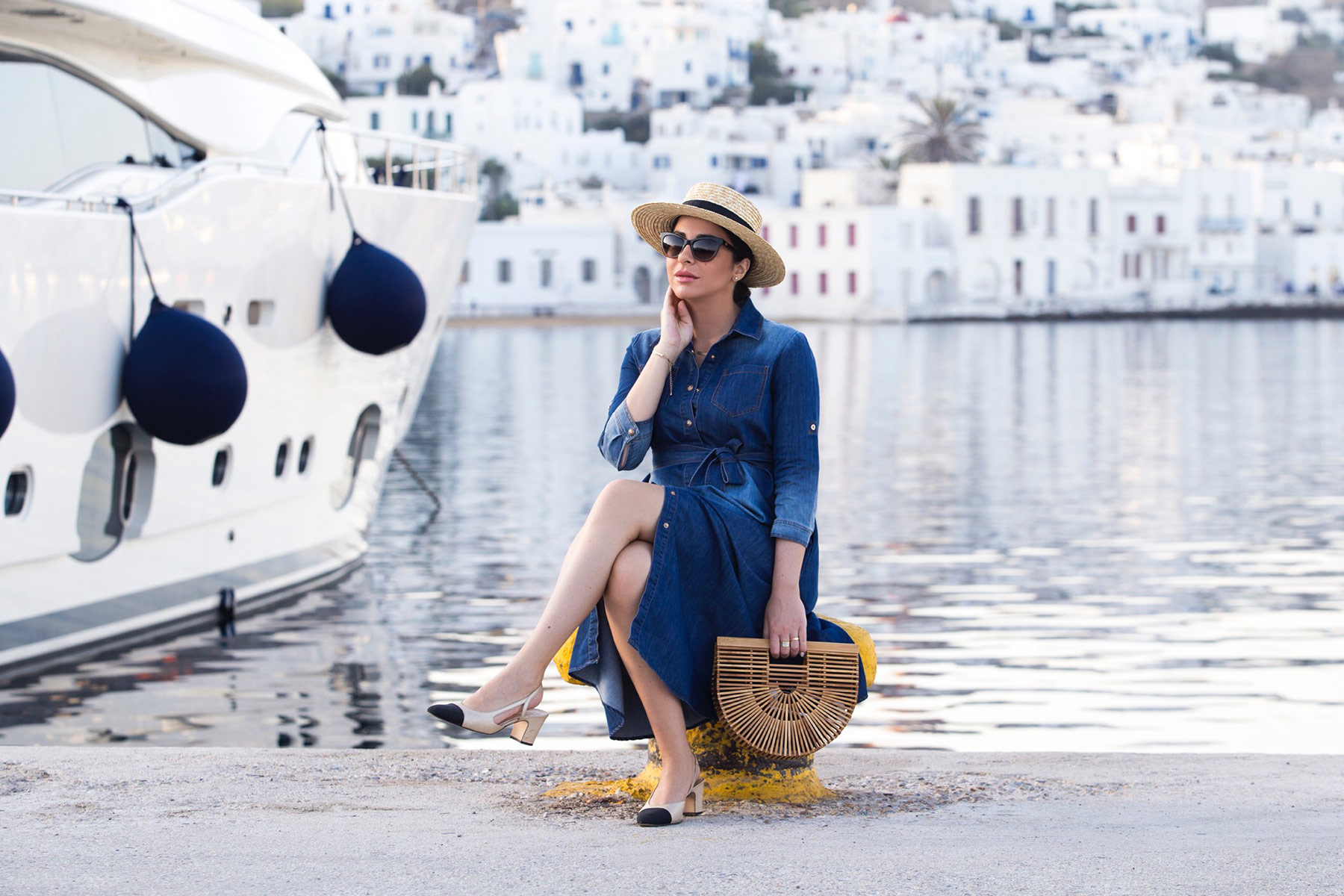 I wore it with my favorite Chanel slingbacks for an extra touch of chic. I would categorize this look as 'cruise chic'. I wore it at work, a day we welcomed our guests on their luxury yacht here in Mykonos. So I had to opt for something elegant but not too classic, kinda casual but not laidback, summery but not like I was ready to hit the beaches. I think mixing this denim dress with the classic Chanel slingbacks, the summer straw hat and this super cute bag, makes for the perfect cruise chic look. What do you think? Would this be something you would wear, and if you would change something, what would it be?
I also find that a denim dress is the perfect transitional piece as it offers lots of layering possibilities, and if it's a button up like the one I'm wearing, you can even style it as an outerwear. The denim dress makes a super easy late summer/early fall ensemble. That's why I hand-picked my favorite denim dresses of this season for you to choose from:
25 Best Denim Dress Choices For This Season
What about you? Do you like denim dresses? What denim trends are you looking forward to trying this fall?
SHOP MY LOOK:
Dezzal dress (no longer available, similar here)
Chanel shoes (also here)