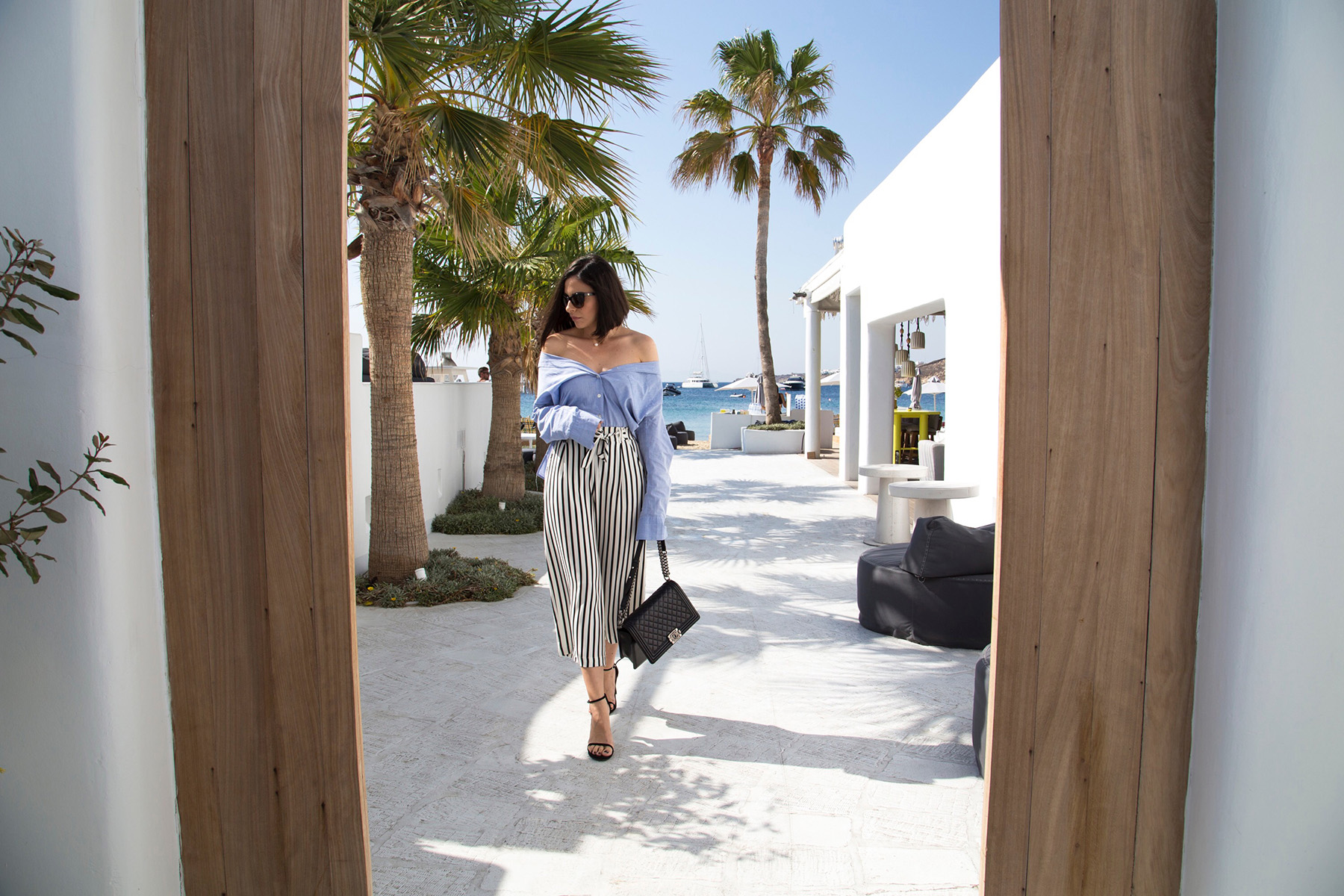 The cold shoulder trend has been popular with the world's most stylish women for decades. An impressive number of designers showcased tops and dresses with cold shoulder details for spring/summer 2016 fashion. What's more, the cold shoulder trend is going nowhere for fall/winter 2017! From denim tops, to sheer chiffon and shoulder cutout sweaters, if a designer has the chance to show them off, they take it!
I have always been a sucker for cold shoulder style and here's why: Shoulder baring is sexy without being obvious and very chic without yelling for attention. No matter what your size or body type, the perfect off-the-shoulder piece is out there for you, while you can also wear your favorite shirt like I did with this look!
As much as as I am having a hard time to admit it, this one is my last outfit in Mykonos for this year. But to tell you the truth, although it has been a great summer, I missed the city and desperately need some vacation! Time to move for the cold months.
So do you like wearing cold shoulder tops/dresses? Would you wear your shirt like this? Feel free to send me your link of your favourite cold shoulder look. I would be very glad to hear from you in the comments below!
Thanks so much for reading! Wishing you a lovely weekend, and see you in … well follow me on Snapchat and Instagram to find out where! 🙂
Love,
Stella
I was wearing:
Vintage shirt (similar here, and here)
Zara culottes (similar here, here)
Stuart Weitzman sandals (in suede and leather)
Chanel bag
Chanel sunglasses
Stelios Karantonas line ring
Photos by: Anestis Iliadis
SHOP THE POST: