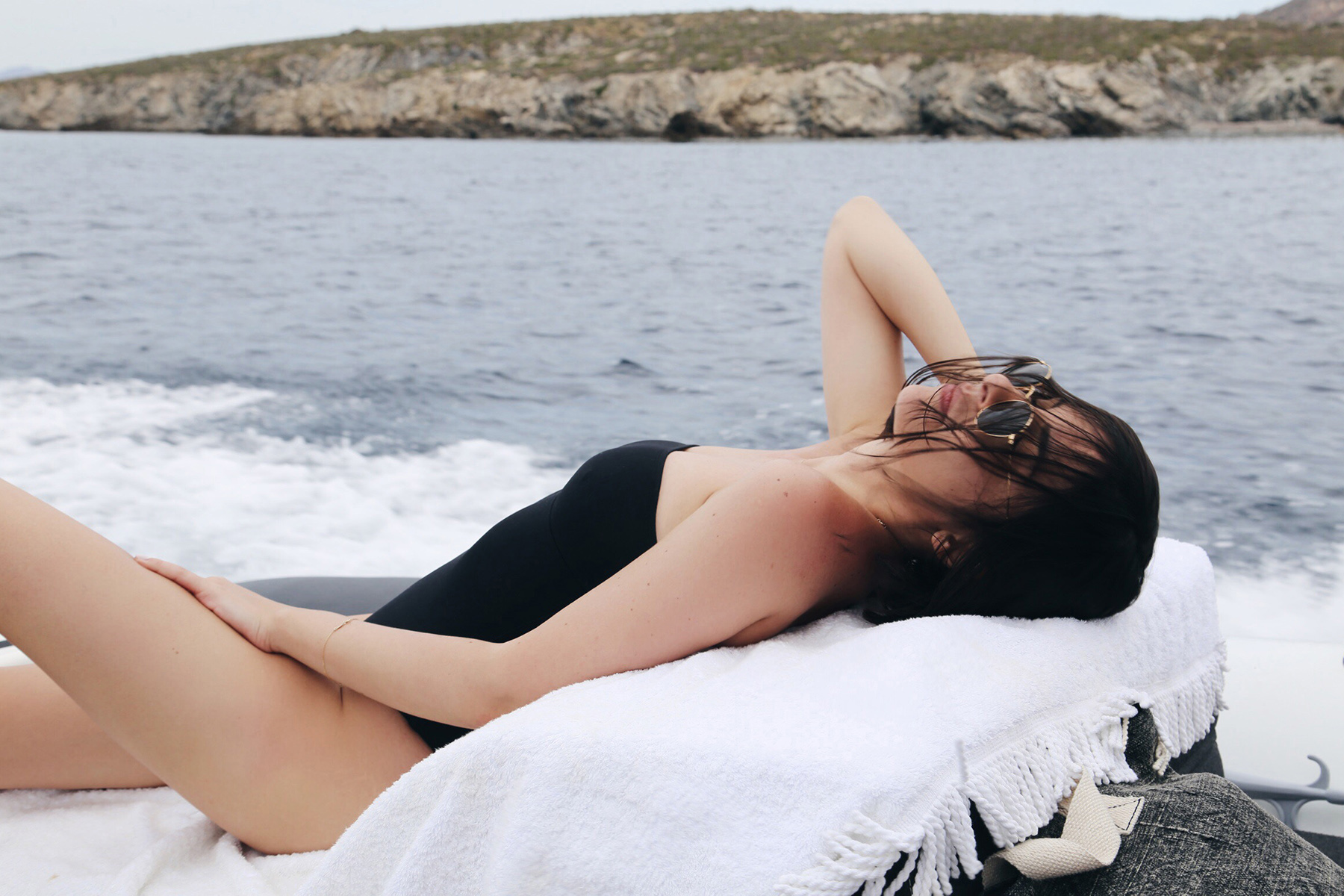 This month was… saving the best for last, perhaps the most fun and relaxing boat day trip ever. Although I have visited Delos & Rhenia islands many times, yesterday was by far the best one. Now let's talk fashion!
These days it's so hard to find a swimsuit you can rely on.
But this is not the case with my Eres one-piece swimsuit. I could tell that this was perfect for me the moment I tried it on! I prefer once piece swimsuits because they are sexier while hiding more and they are ideal for my body type. I tried five or six of them before buying the specific one (ok and another one in salmon pink 🙂 ), and all of them felt like an instant, miraculous body lift thanks to their excellent quality of fabric & design. It also has a high-cut which makes my legs look even longer!
As fashion critic Hilary Alexander said, "Eres makes the best little black swimsuits in the world", explaining the sophisticated appeal of the brand. "They are the Coco Chanel of swimsuits."
I am a strong believer that you get what you pay for! I would probably have bought five or ten non-branded swimwear on the same price, but quality is better than quantity right?
Even if you have a flawless body (congratulations!), you probably wouldn't say not to a little bit of help in the swimsuit area. So scroll down because I am giving you all the tips you need to choose the right swimsuit!
How to chose the right swimsuit:
Body Type
Your body shape determines which swimsuit will look best on you. So selecting the right cut is the most important thing when choosing swimsuits. For example, I prefer once-piece swimsuits because they compliment my waist area. A high waist 40's style can also make a wide waist look smaller.
Choose the right store
I prefer shopping swimsuits from stores that specialize in swimsuits, so do the necessary research to find which one will work for you, and don't be shy asking for advise from the salespeople. Online shopping is another option but it works only if you are sure about the swimsuit type that fits you the best or if you just need a few extras of a swimsuit you already have.
Color counts!
The right color can make or break a beach look, so make sure to try a great variety of colors to see which ones work best with your skin tone.
Look yourself in the mirror from the back
The backside view counts as much as the front especially when it comes to swimwear.
Mix & match
Don't be afraid to buy swimsuit separates that don't match perfectly. If for example you want to add volume in your bust but hide some at the hips area, you can choose a ruffled top and a solid monochrome bottom of shirred or ruched fabric.
Select the suitable swimsuit for its primary use
You might want to chose a specific swimsuit if you are a surfer, a lifeguard, a professional swimmer etc. So keep that in mind.
Add/hide volume
Ruffles are not only so on trend right now, but they can help you to add some volume to your bust or hips (check out this lovely pink ruffled bottom on my instagram). Choose solid colors in order to hide something you don't like.
So what's your favorite swimsuit type? Any favourite brands? And do you have any extra tips on how to chose the right swimsuit? Please feel free to let me know in the comments.
PS: I need to get rid of this tattoo asap haha!
Thank you for stopping by and have a wonderful week! 🙂
Stella
I was wearing:
Eres Swimsuit (similar here and here)
Parthenis Beach Towel
Raybann Sunnies
Photos by: Anestis Iliadis
Photos were taken on board the Scorpion Seafarer Super Rib. We cruised to Rhenia for a relaxed swim in the waters of this remote island (crystal blue green waters) and returned to Mykonos at Little Venice enjoying the magical sunset with our friends. Every Sunday should be like this 🙂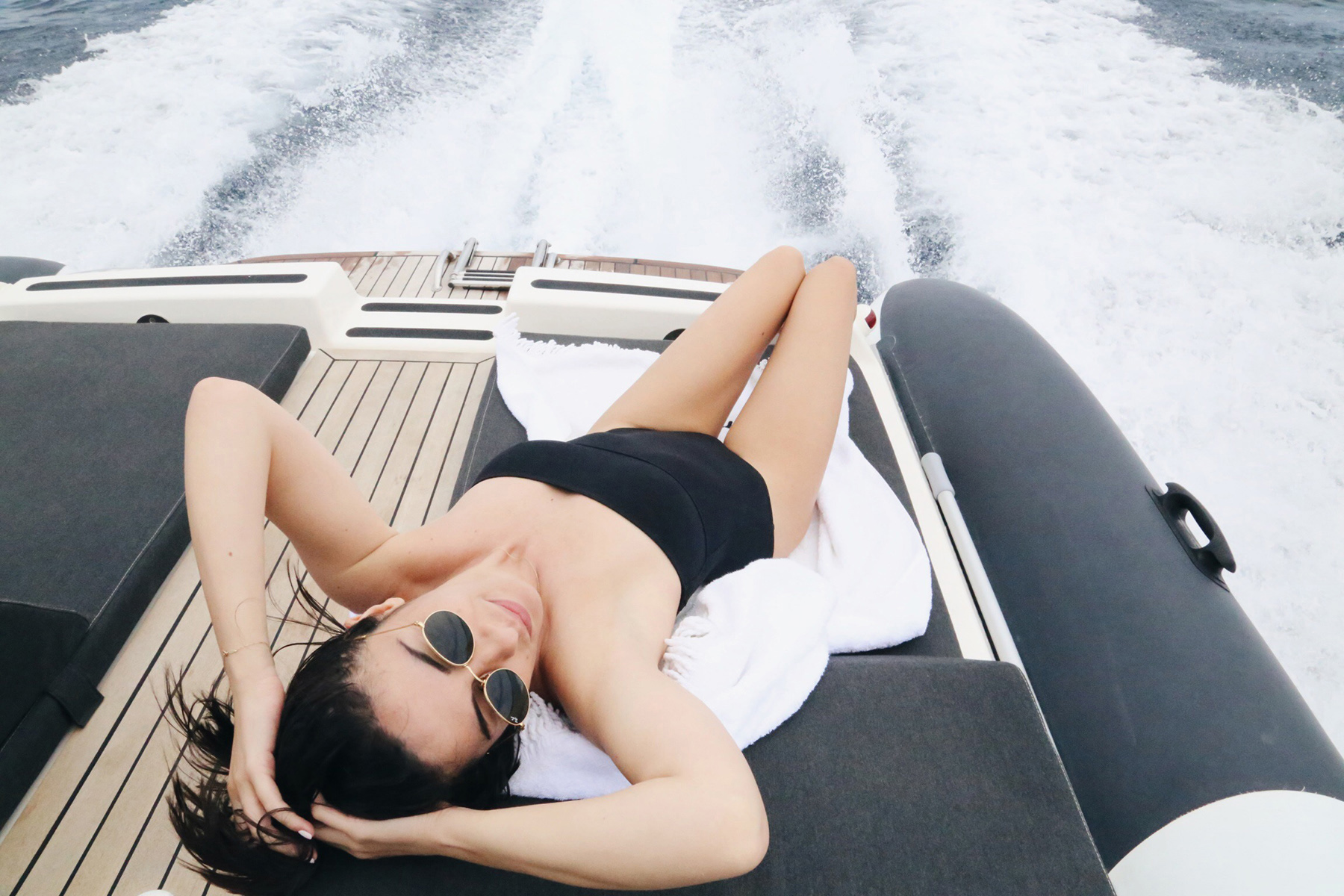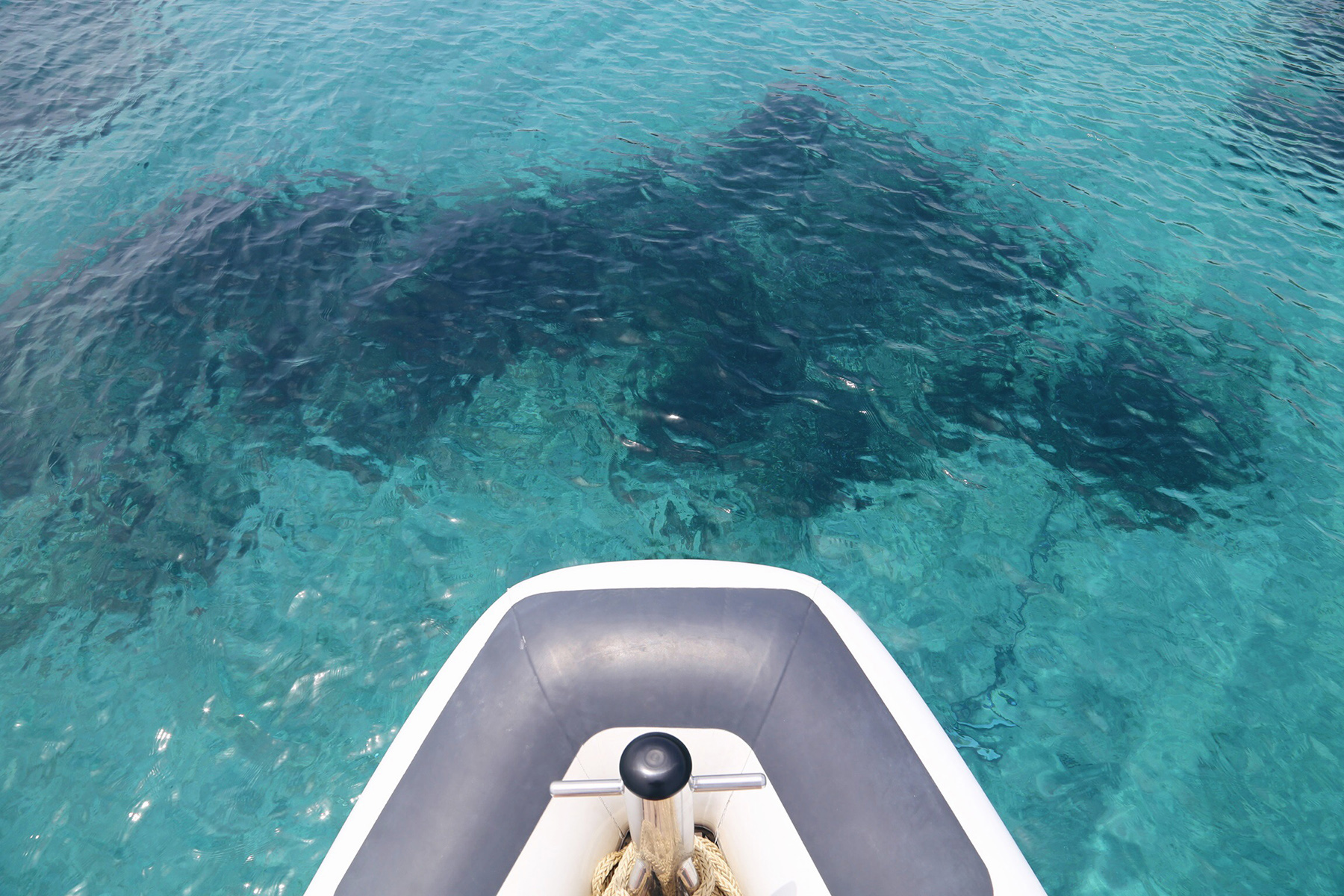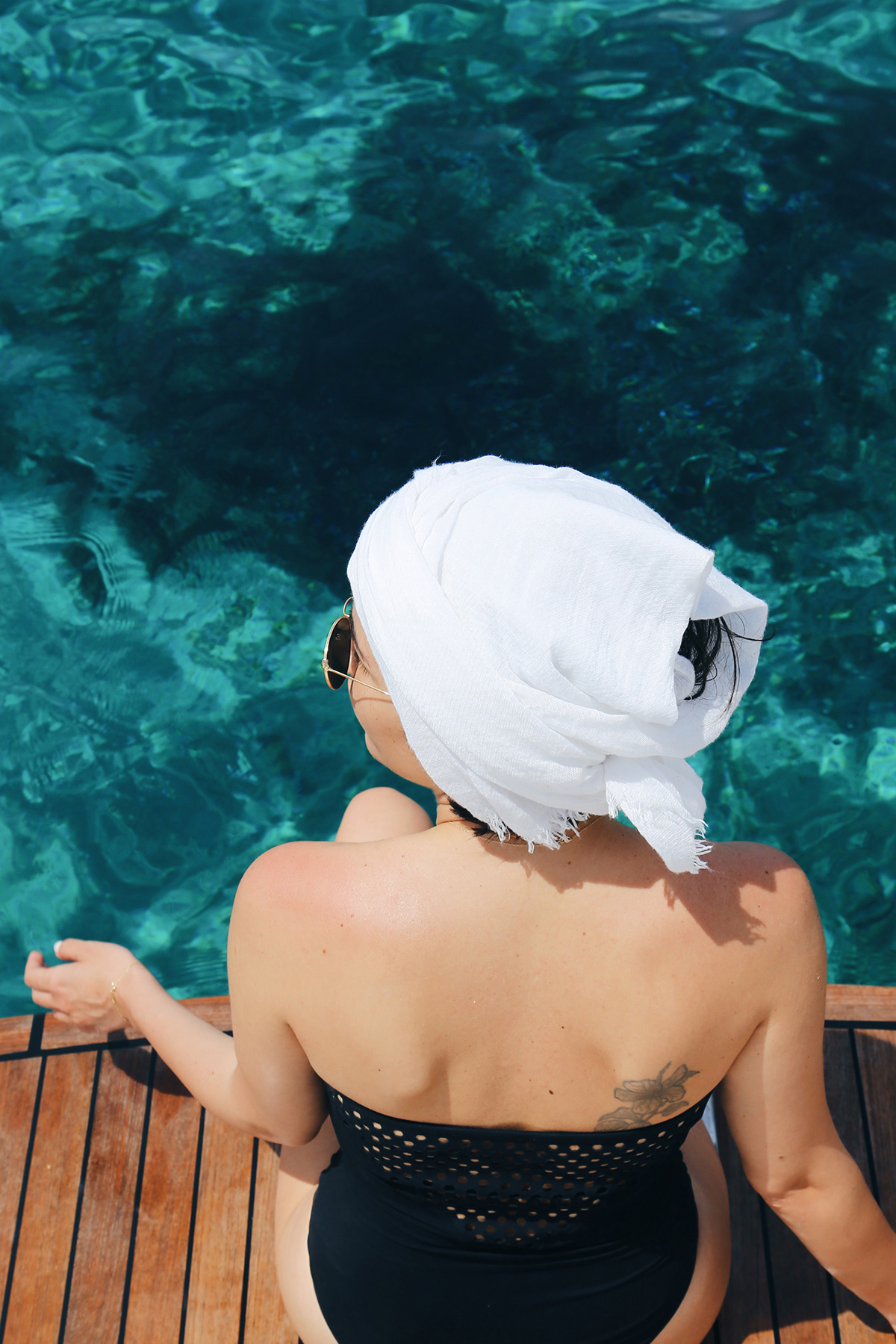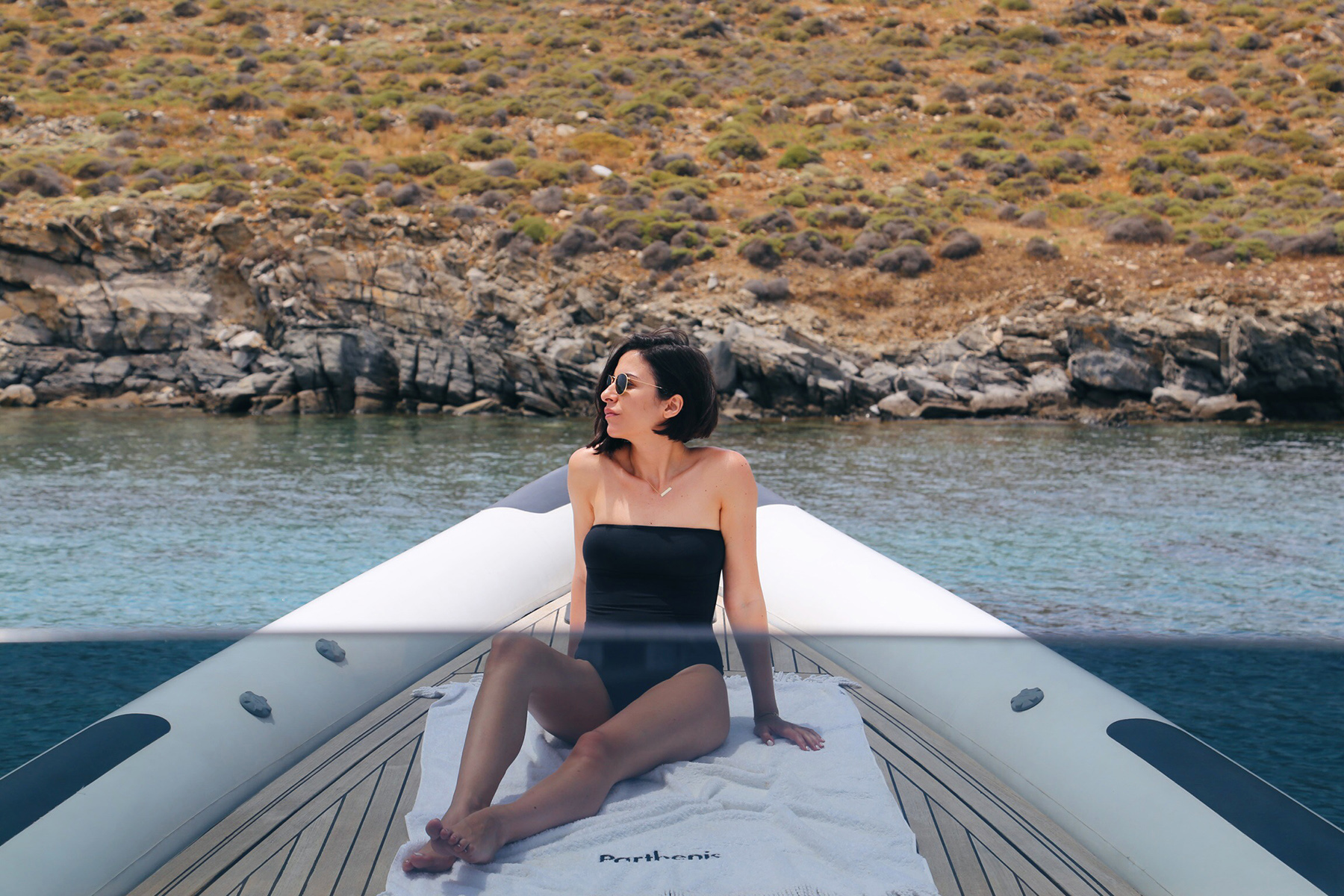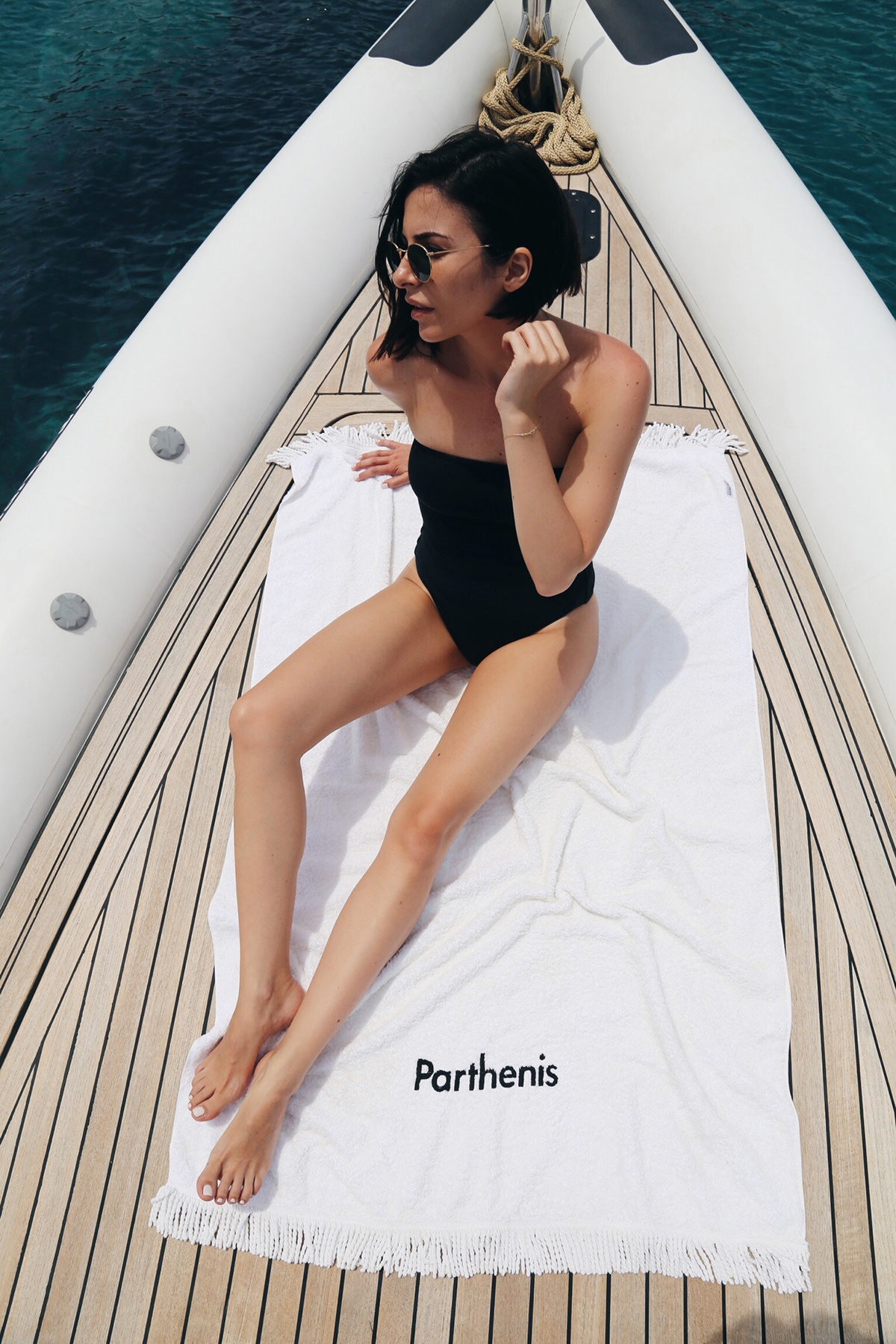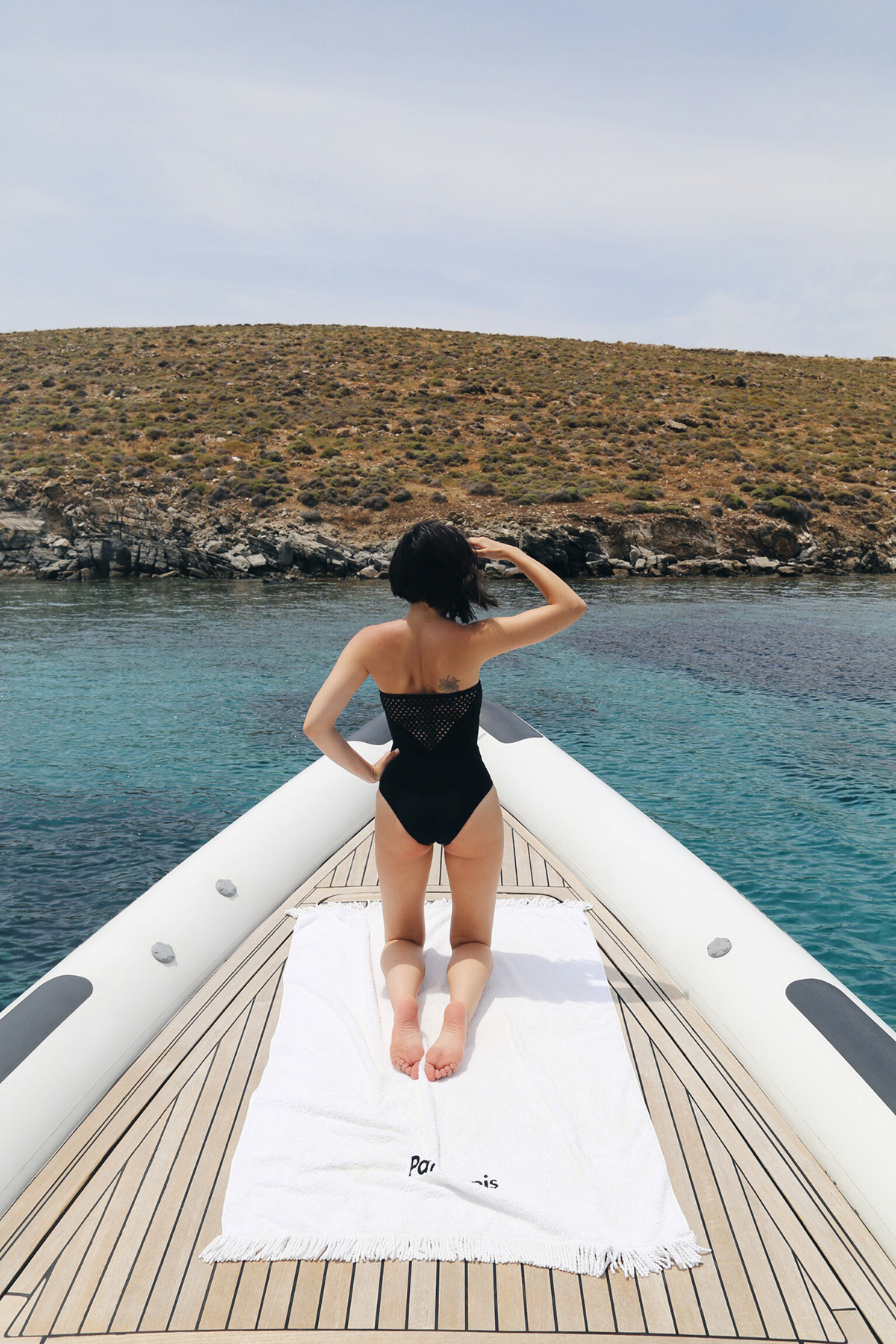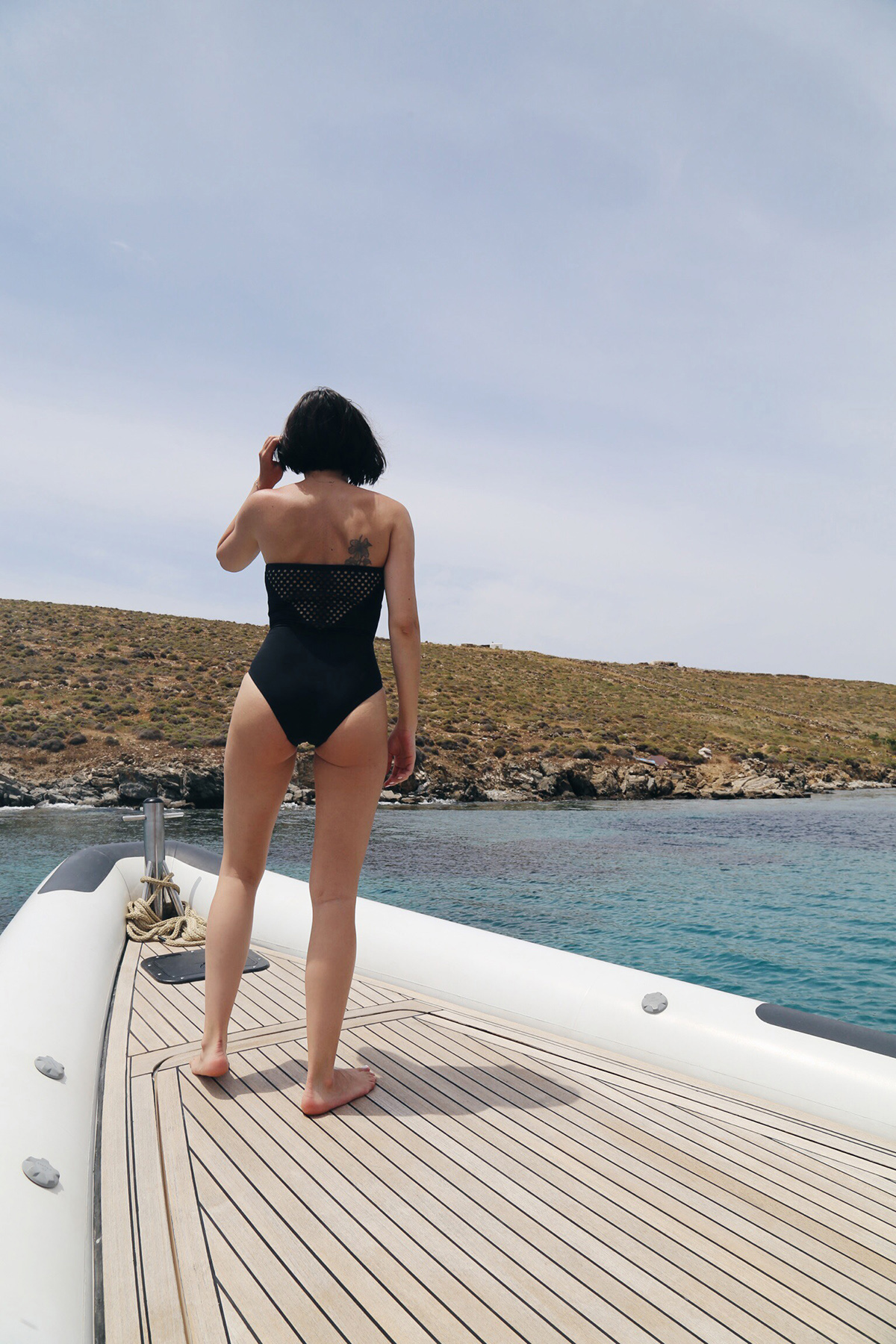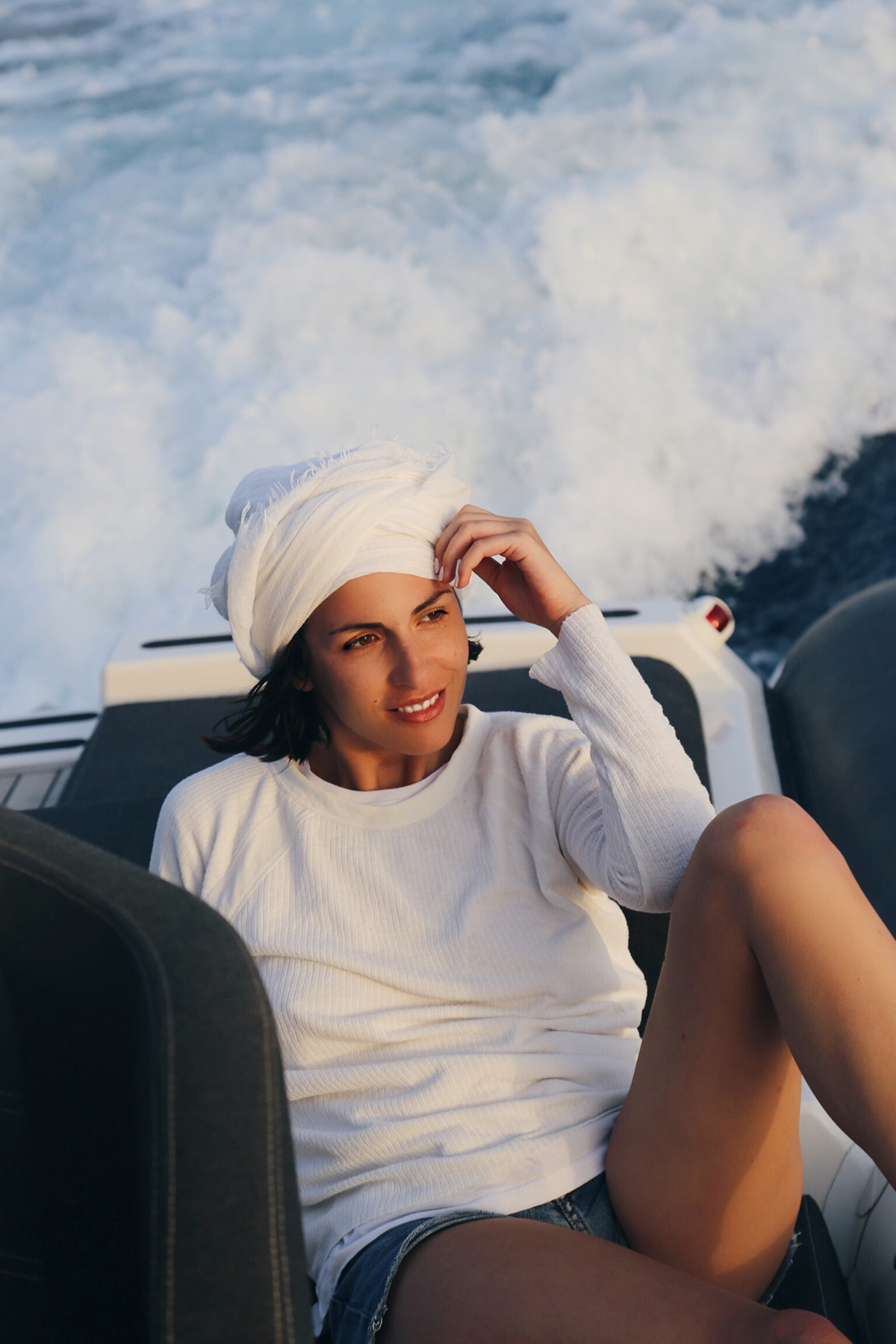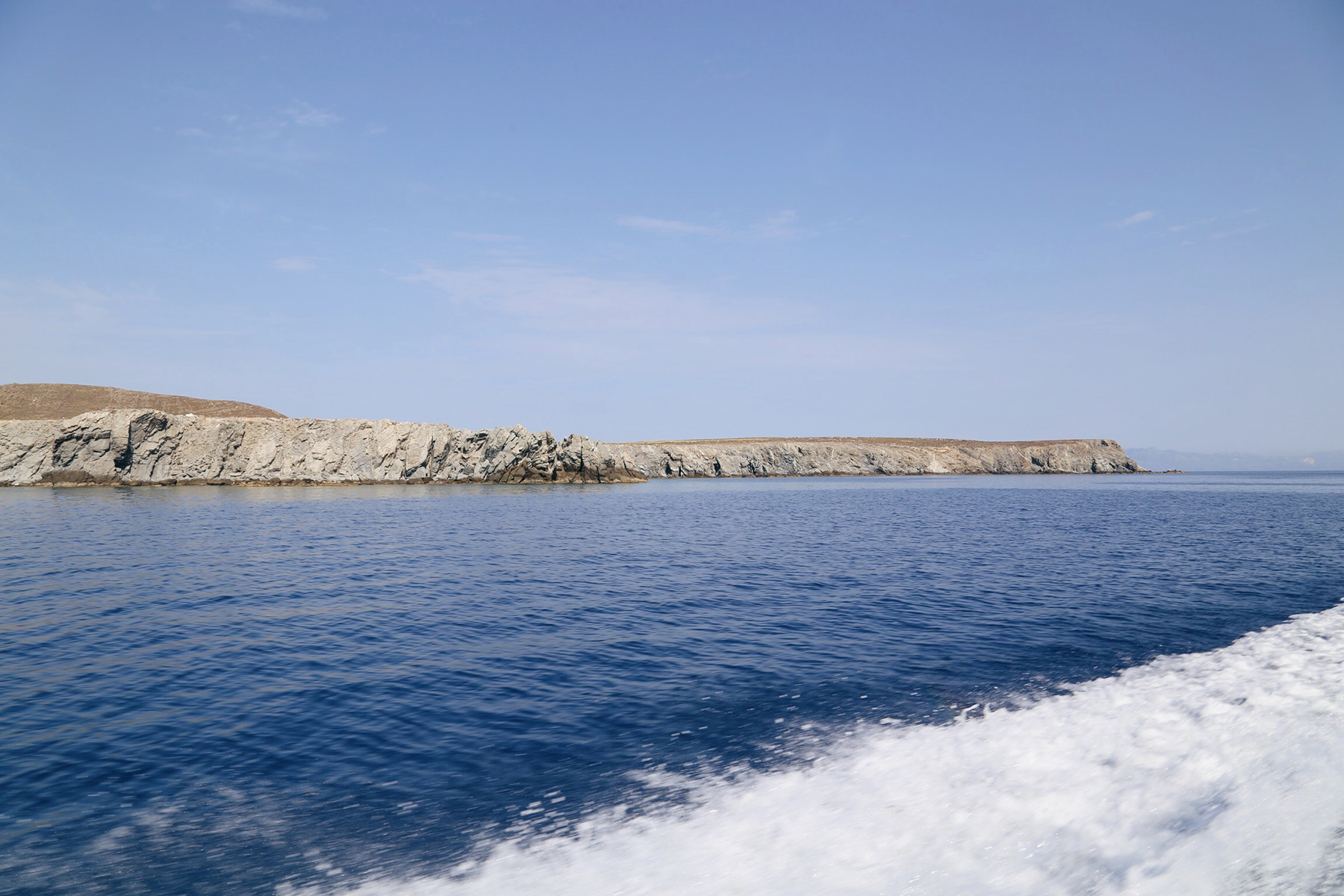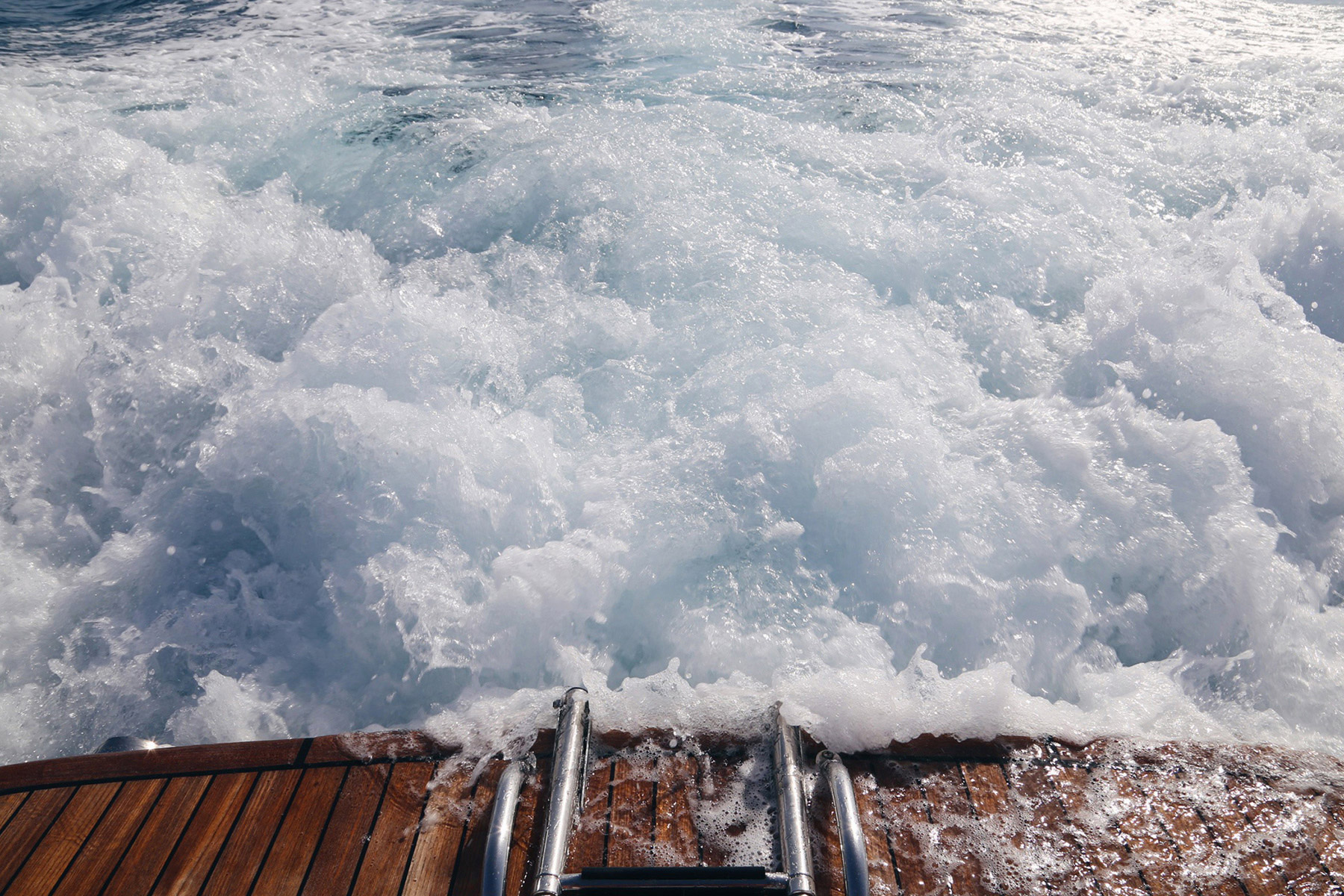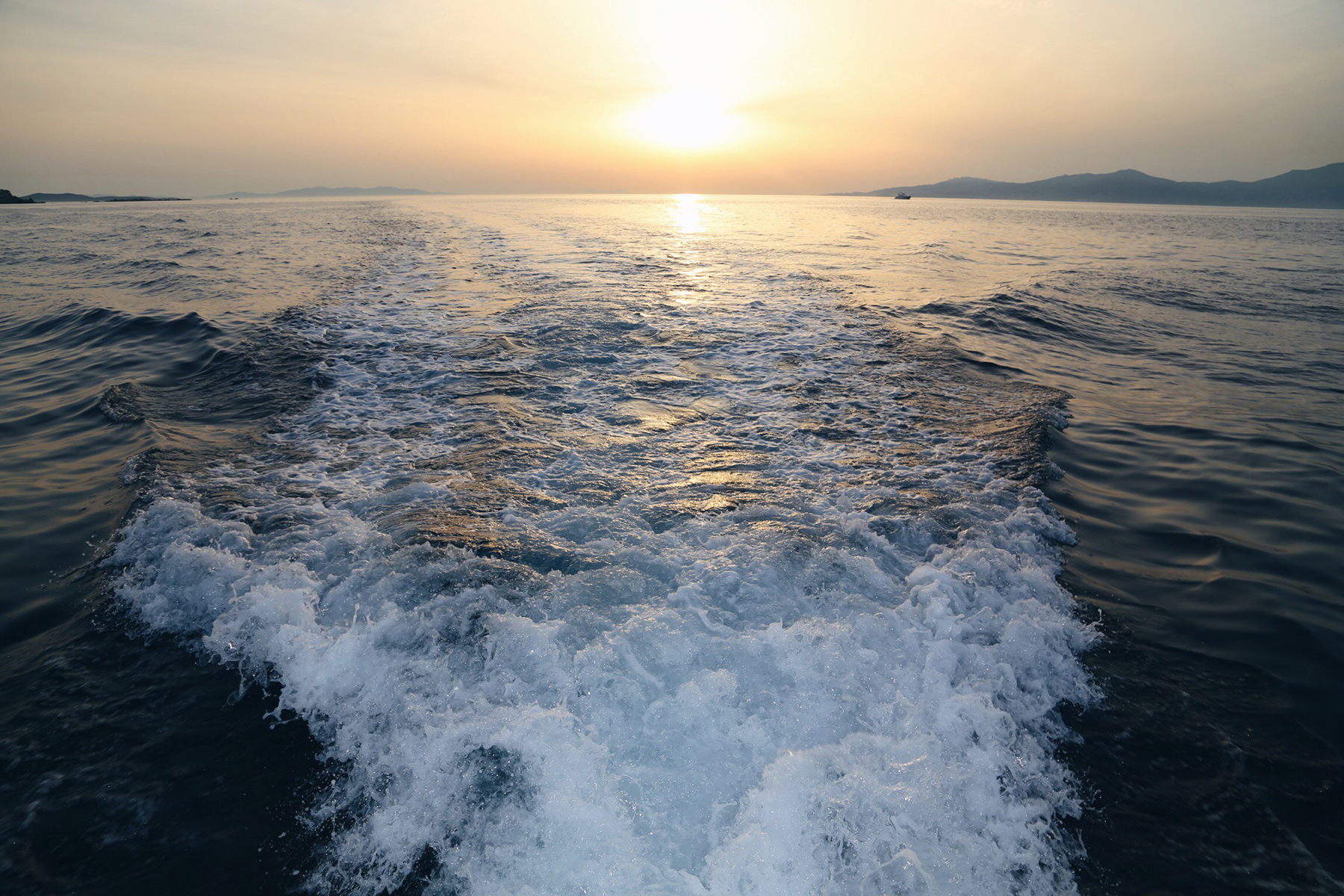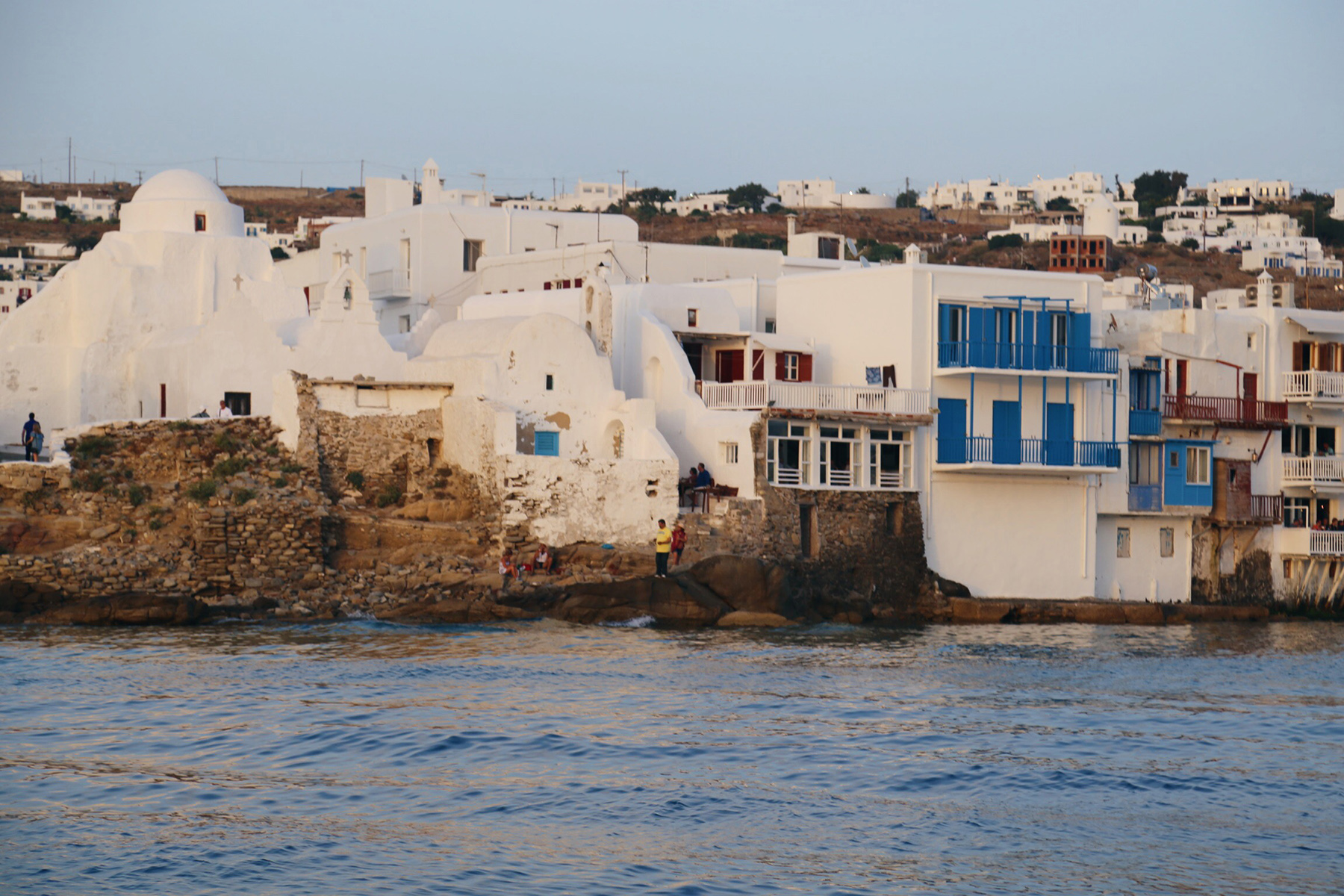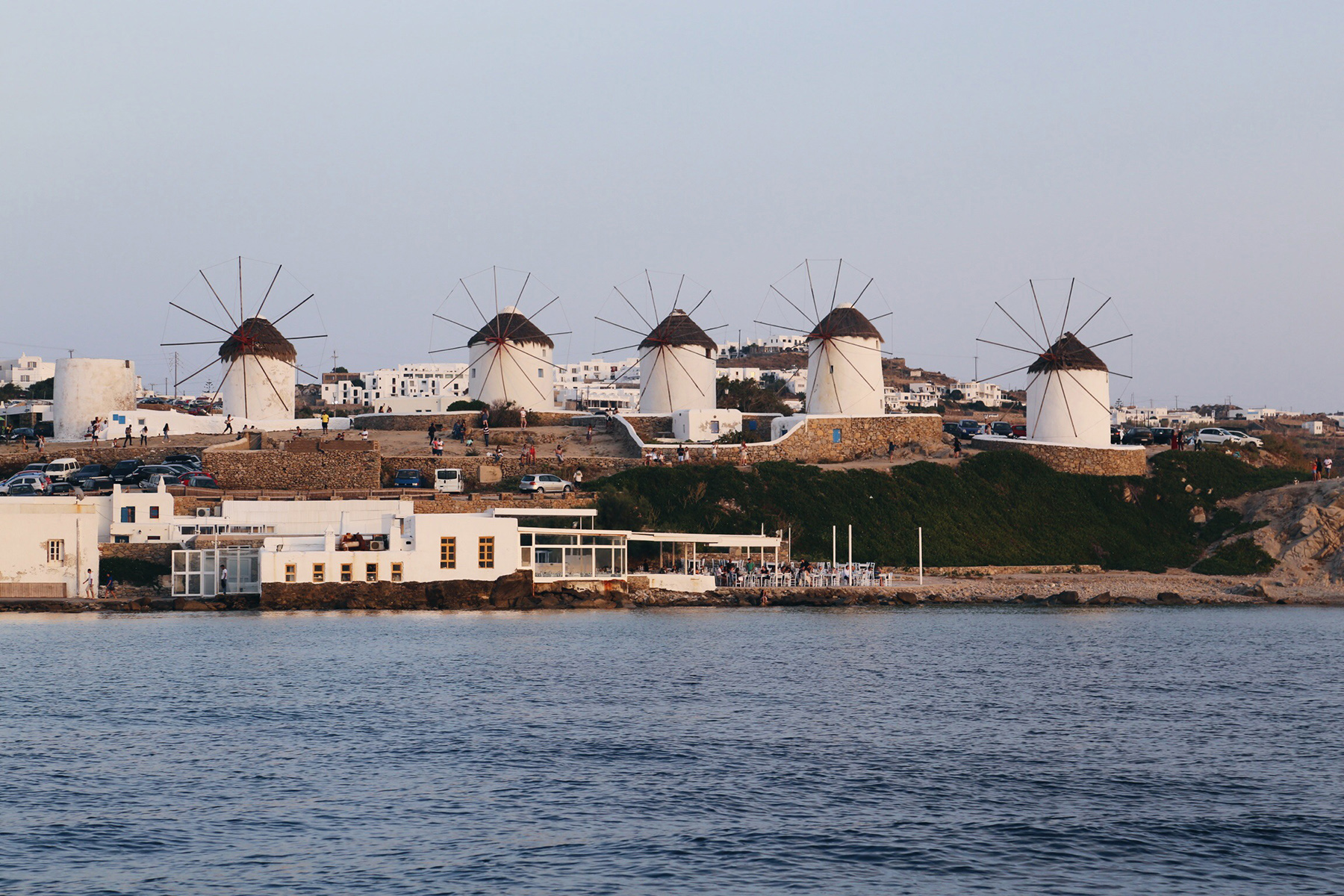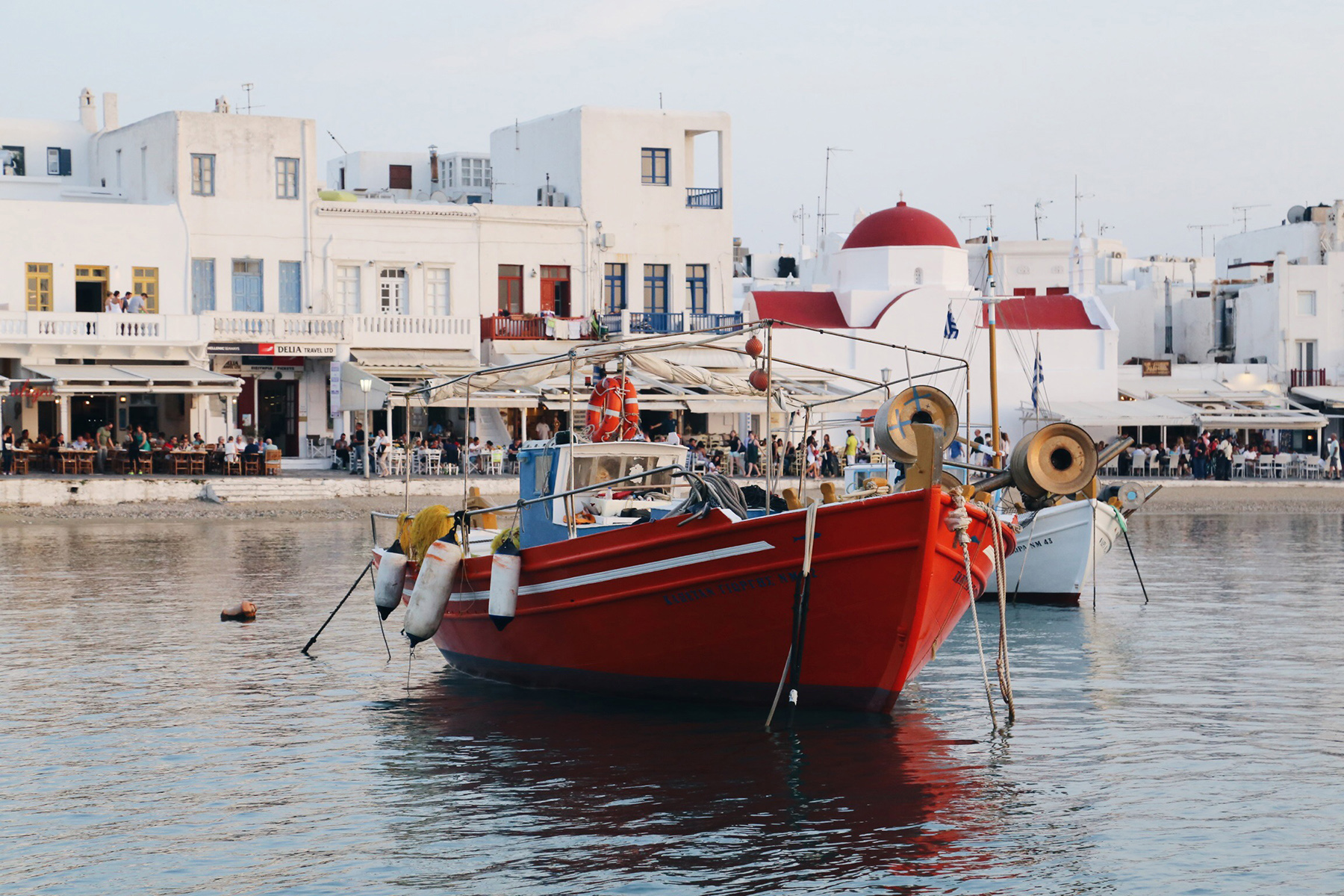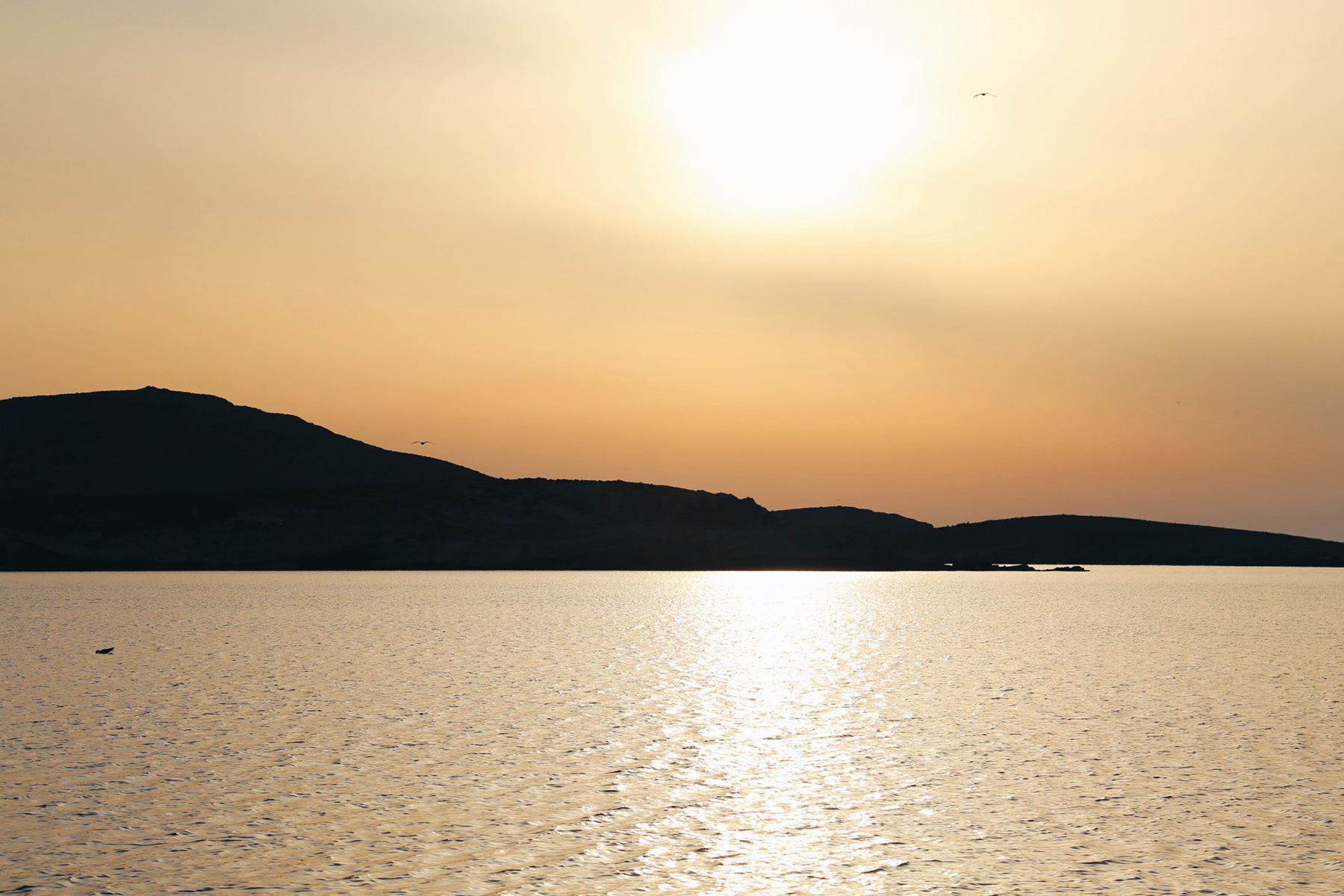 SHOP THE POST: