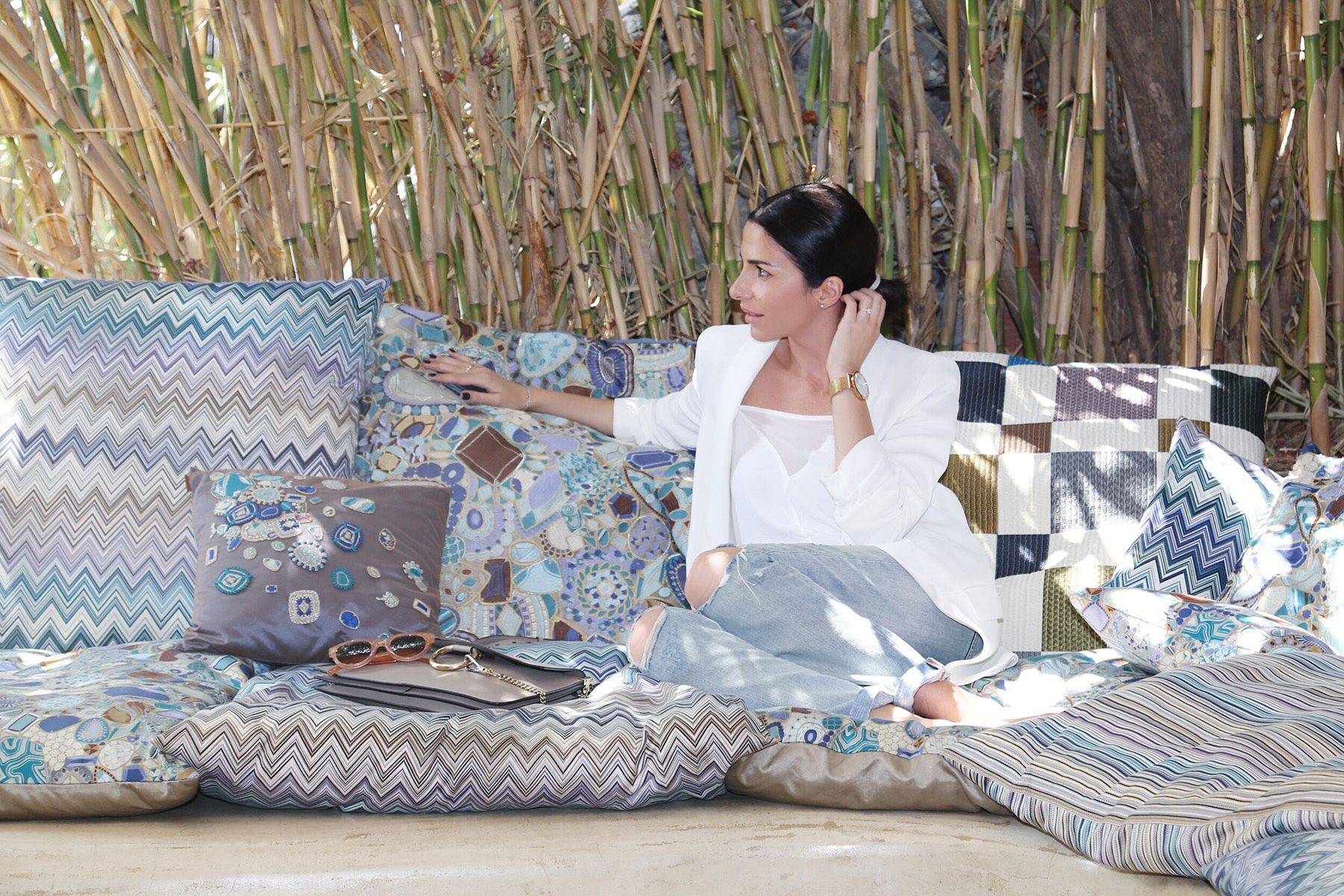 I am sure many of you who have visited Mykonos, have been photographed sitting at this colorful lounge area of Luisa Beach at Nammos. Wearing your bikinis and beautiful sarongs, kaftan dresses and other fun beachwear! That's not the case with me though, as I go there only for work.
So the question is:
[quote]What do you wear at work, when it's 35ºC and everyone around you is wearing bathing suits?
[/quote]
Choosing your daily work outfit at a seaside, touristy location is way trickier than when on the city. You just can't go to work with a structured tailleur or any other typical workwear, but you can't wear a kaftan either. Any work fashion you know, just cannot apply here in Mykonos! Work outfits have to be a casual, but still a bit polished! So what's the golden mean here? Well, you just have to accomplish the right balance of casual chic, yet a bit preppy, together with breezy yet not revealing.
You may have noticed that "casual" is defined a little differently anywhere you go. It depends on the place and occasion. So when it comes to work, check out your company's handbook to see if there are any guidelines for wearing a casual Friday work outfit, or ask a co-worker of what people usually wear to get a sense of what's appropriate and especially, what's not.
This is my yesterday's ootd for work. Yes, it was a casual Thursday! I think that in a subconscious level, I created my own business so that I can dress however I please to, haha! White, blue and grey is my favorite neutral color comb, especially when in Mykonos. I wore this outfit to visit my clients at their villa to check if everything is ok, and then to take them to Nammos, in order to reassure that they had reserved the best beds for them. And then of course I got back to my office. I bet they were very jealous! 😆
The eye catcher of the day was my new marvelous line ring, especially made by my dear friend Stelios. He was one of the first people I met here in Mykonos 12 years ago, and today he has his own successful brand of handmade jewelry, living and creating in London! You really do not want to miss out on his amazing, super elegant jewellery collections!
So what would you wear for a casual Friday work outfit? Do you have casual Fridays? Are you allowed to dress casual at work? I would love to read in the comments below.
I hope you like my casual Friday work outfit! Thank you so much for stopping by and have a wonderful weekend!
I was wearing:
Zara top
Zara jeans (similar here, here and here)
Zara blazer
Chloé bag
Ancient Greek Sandals slides
Celine sunglasses
Stelios Karantonas line ring
Christian Paul watch
Photos by: Anestis Iliadis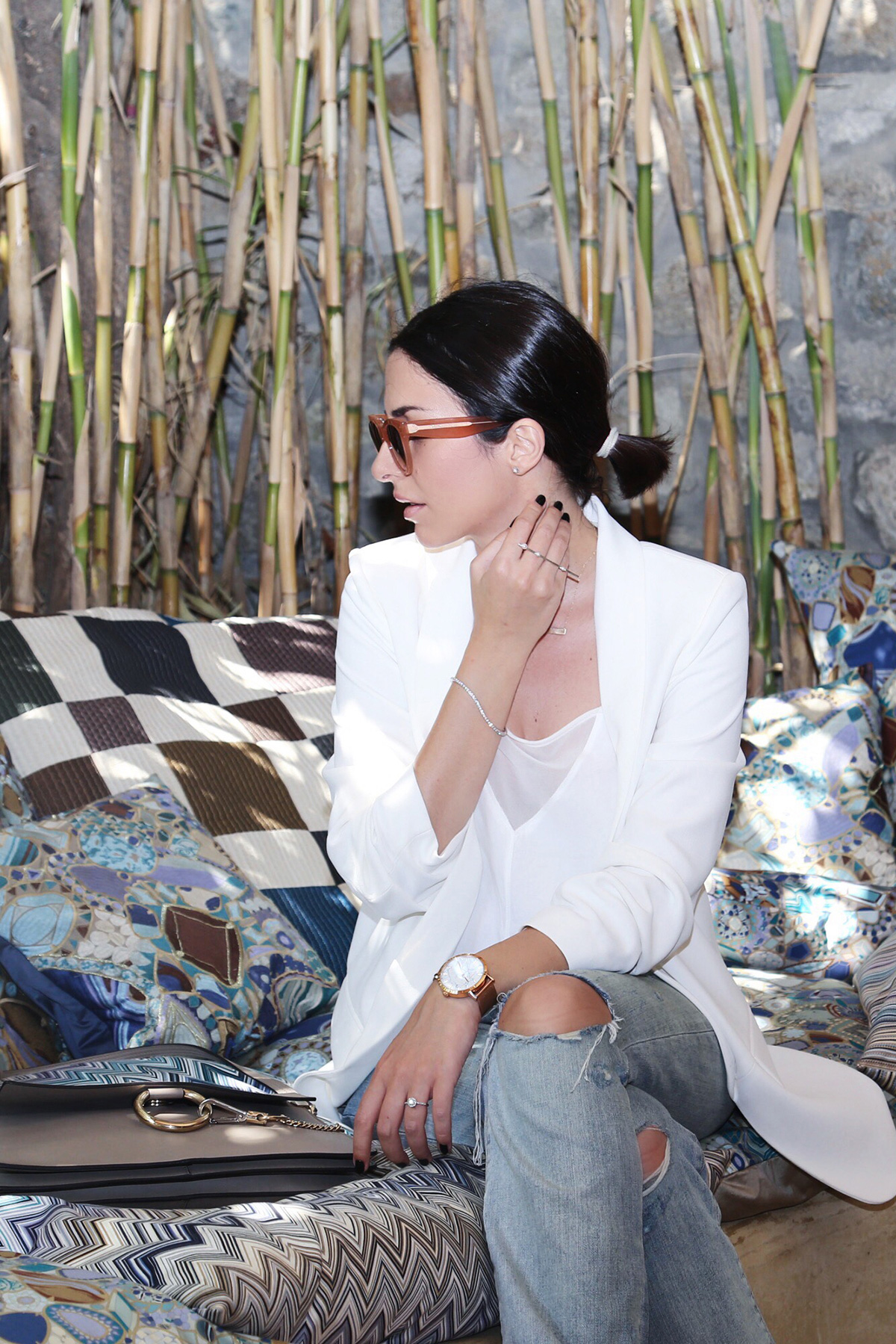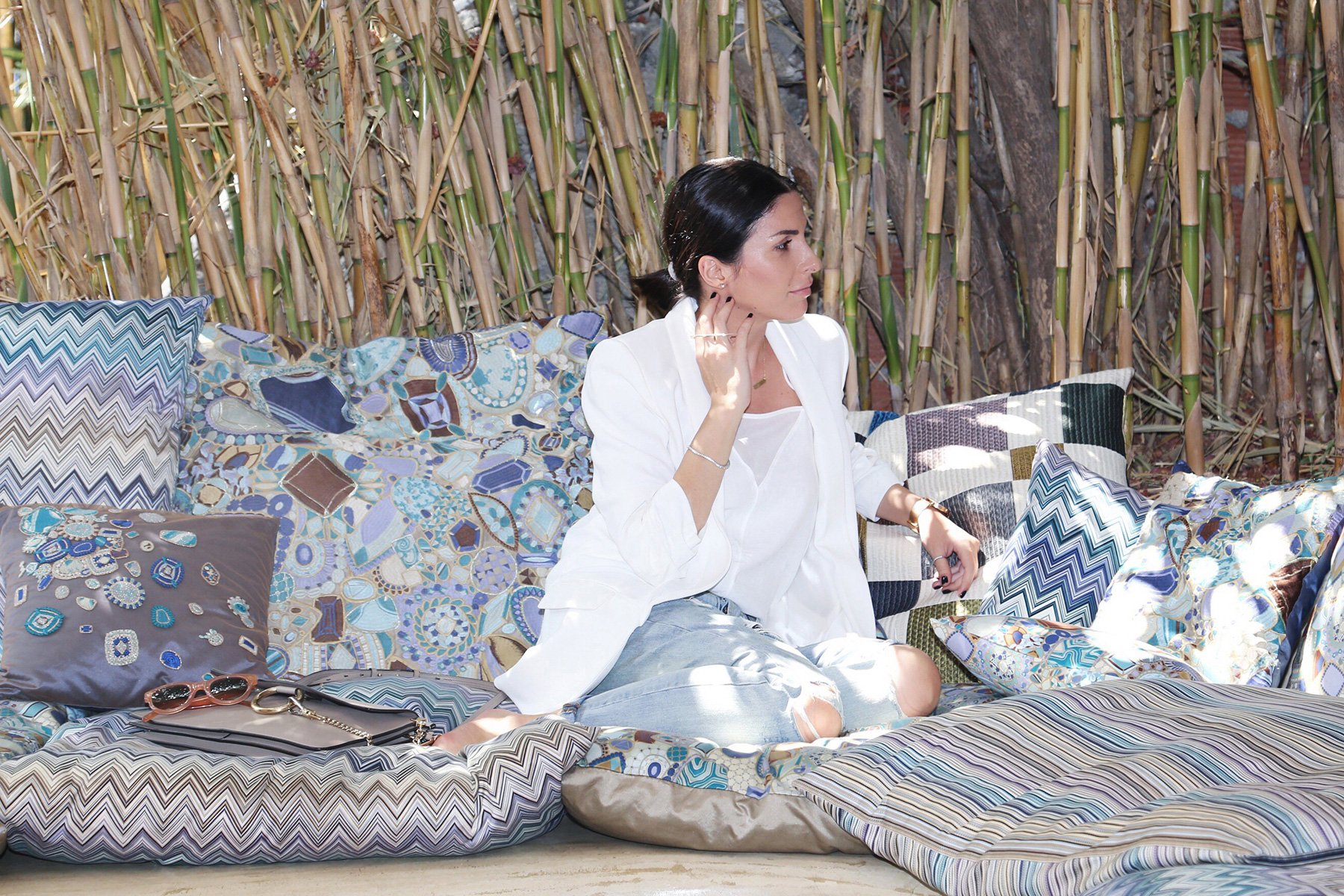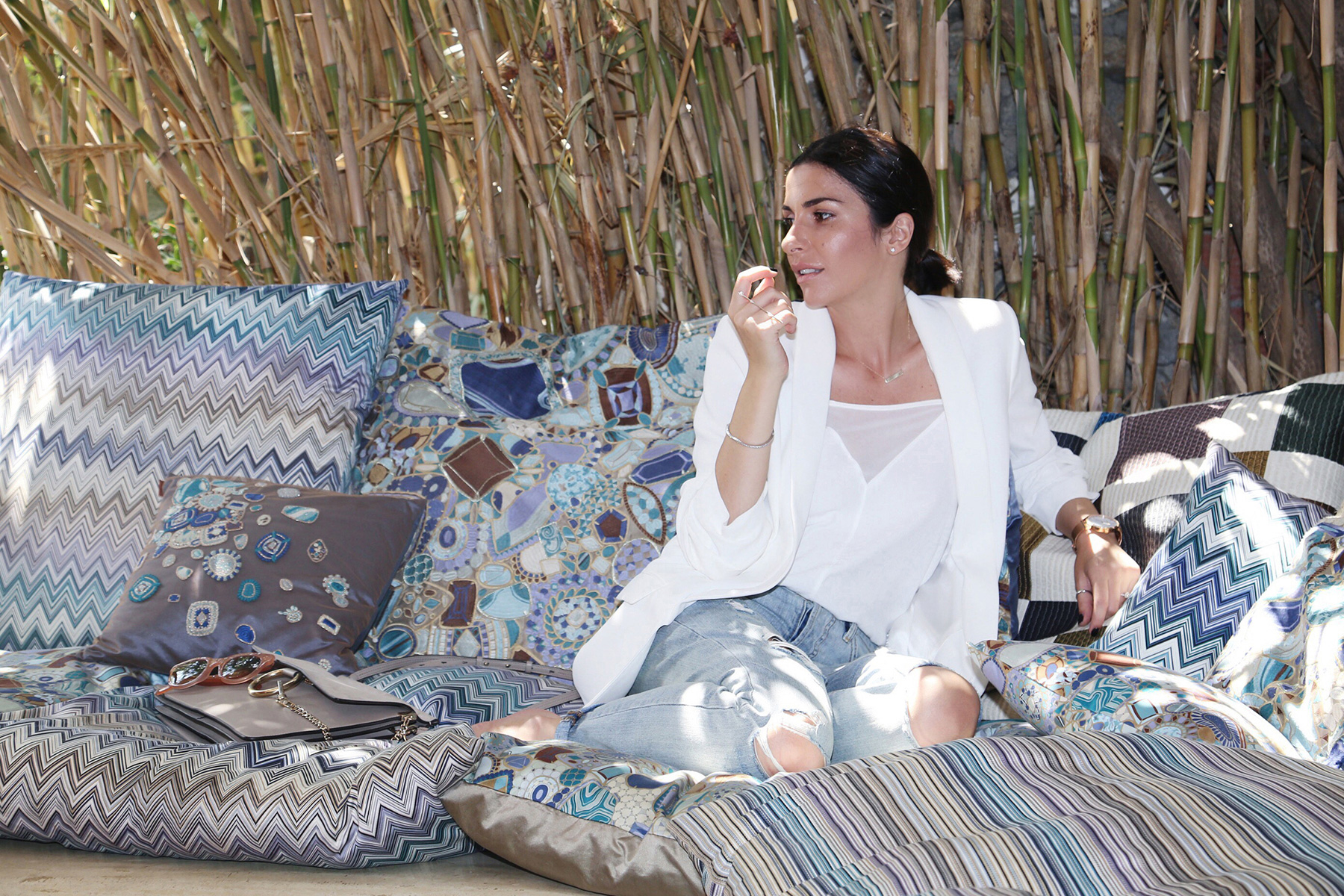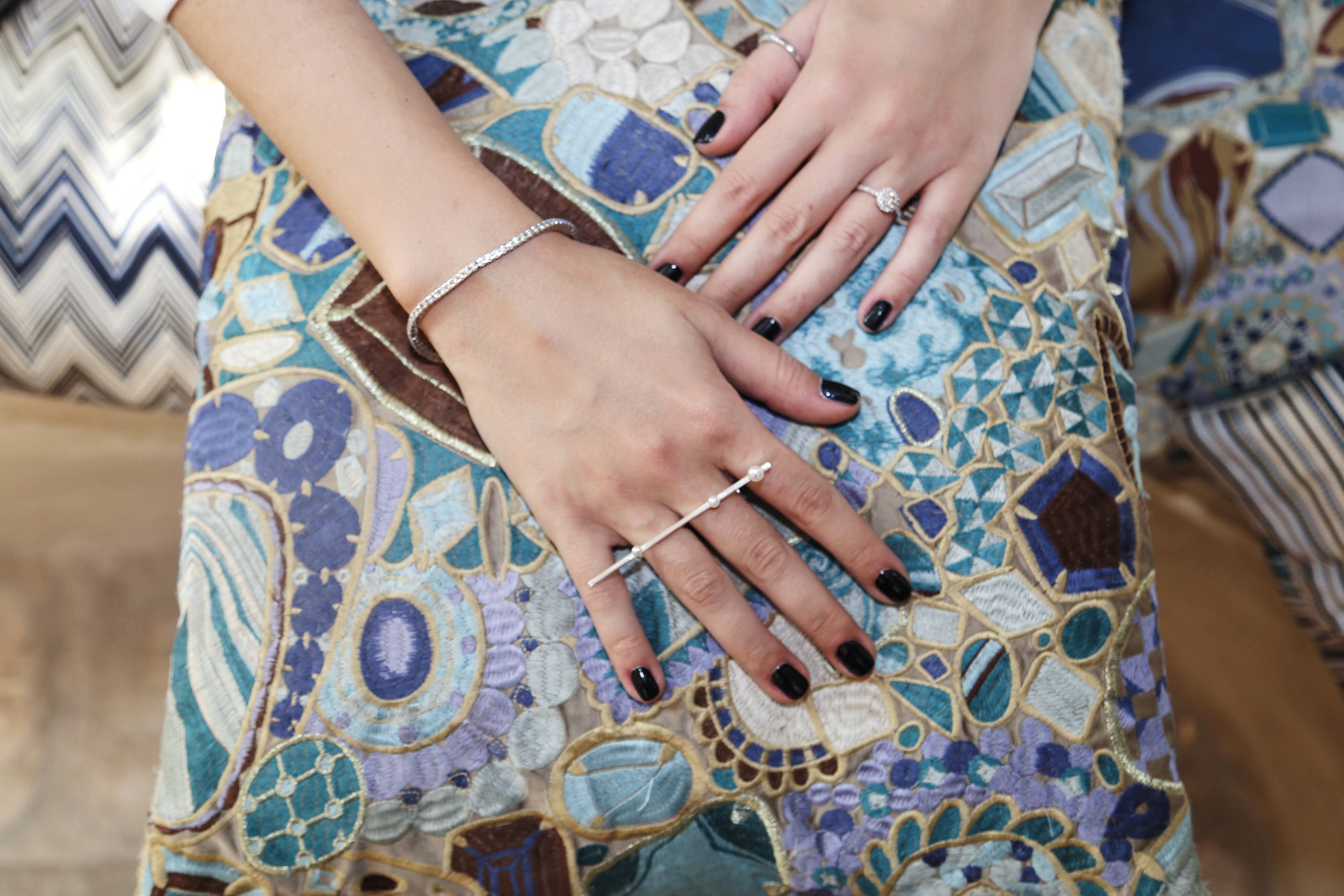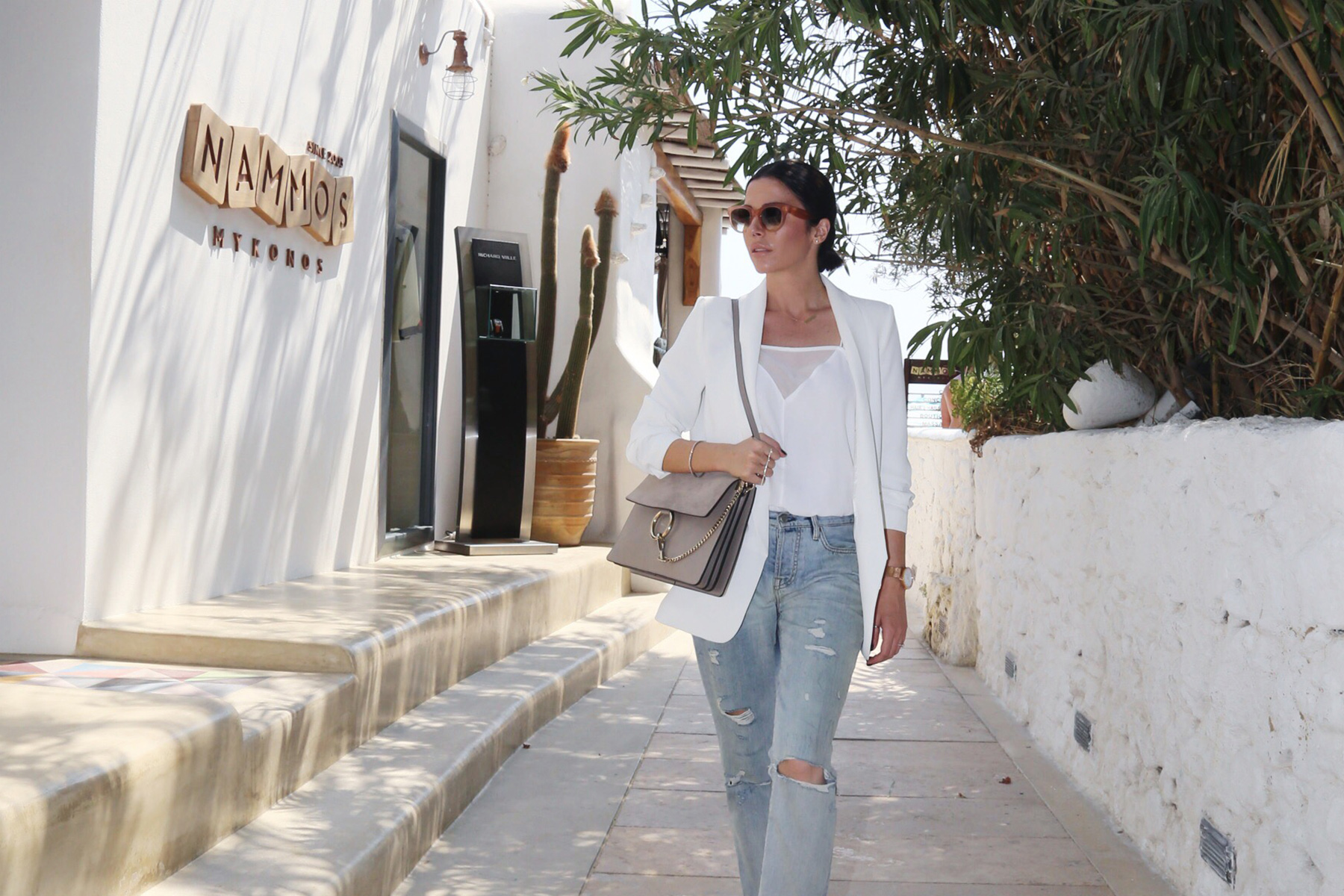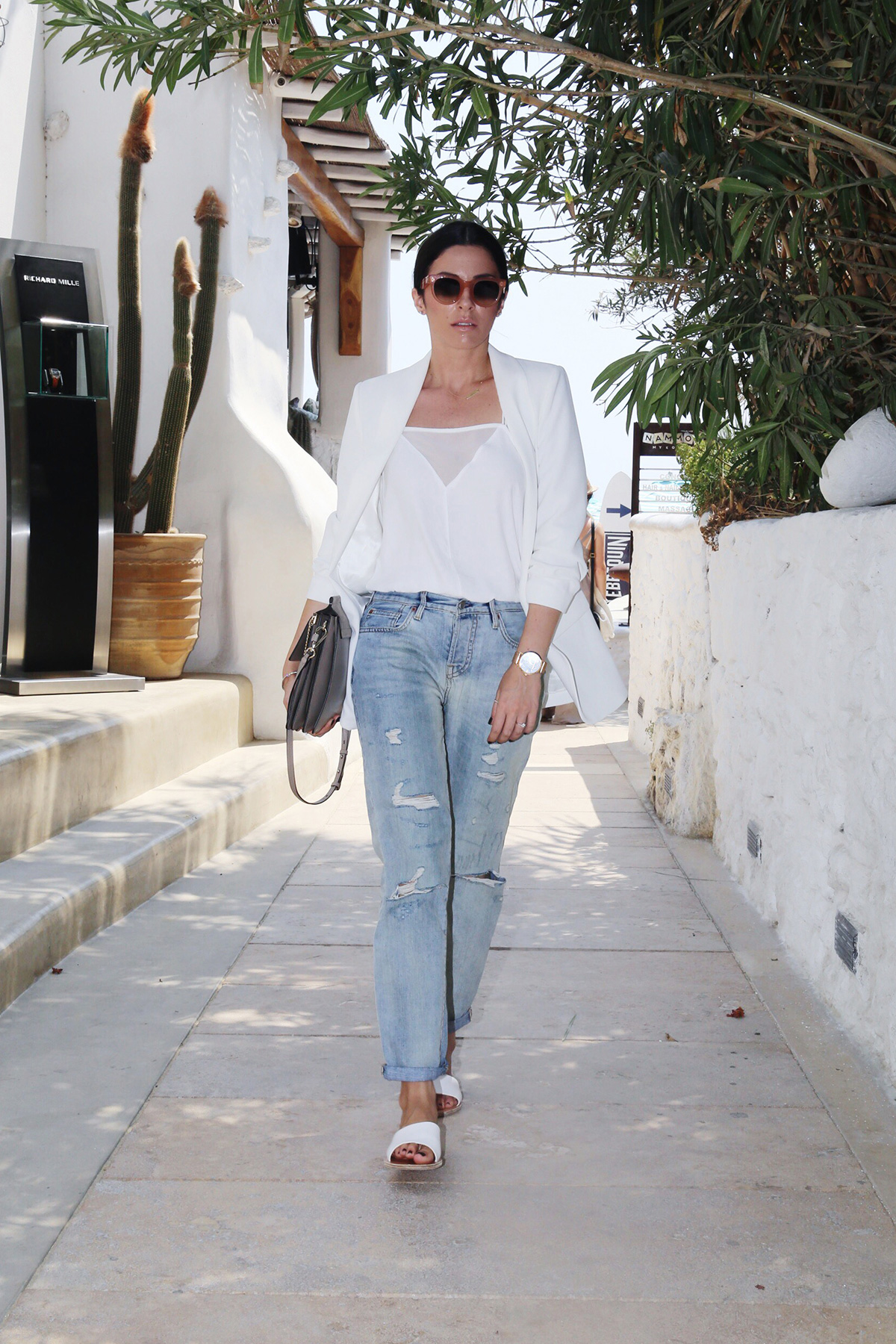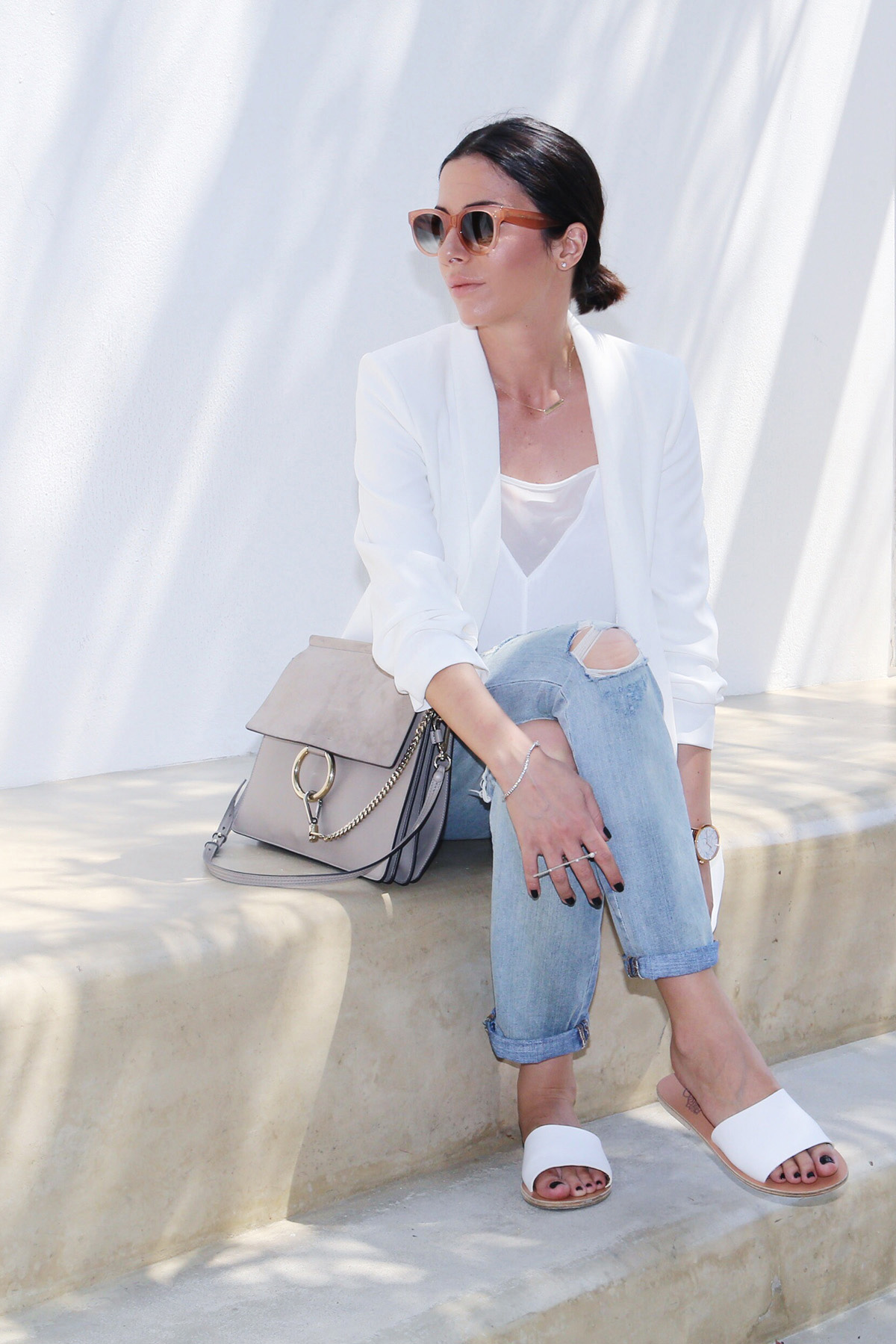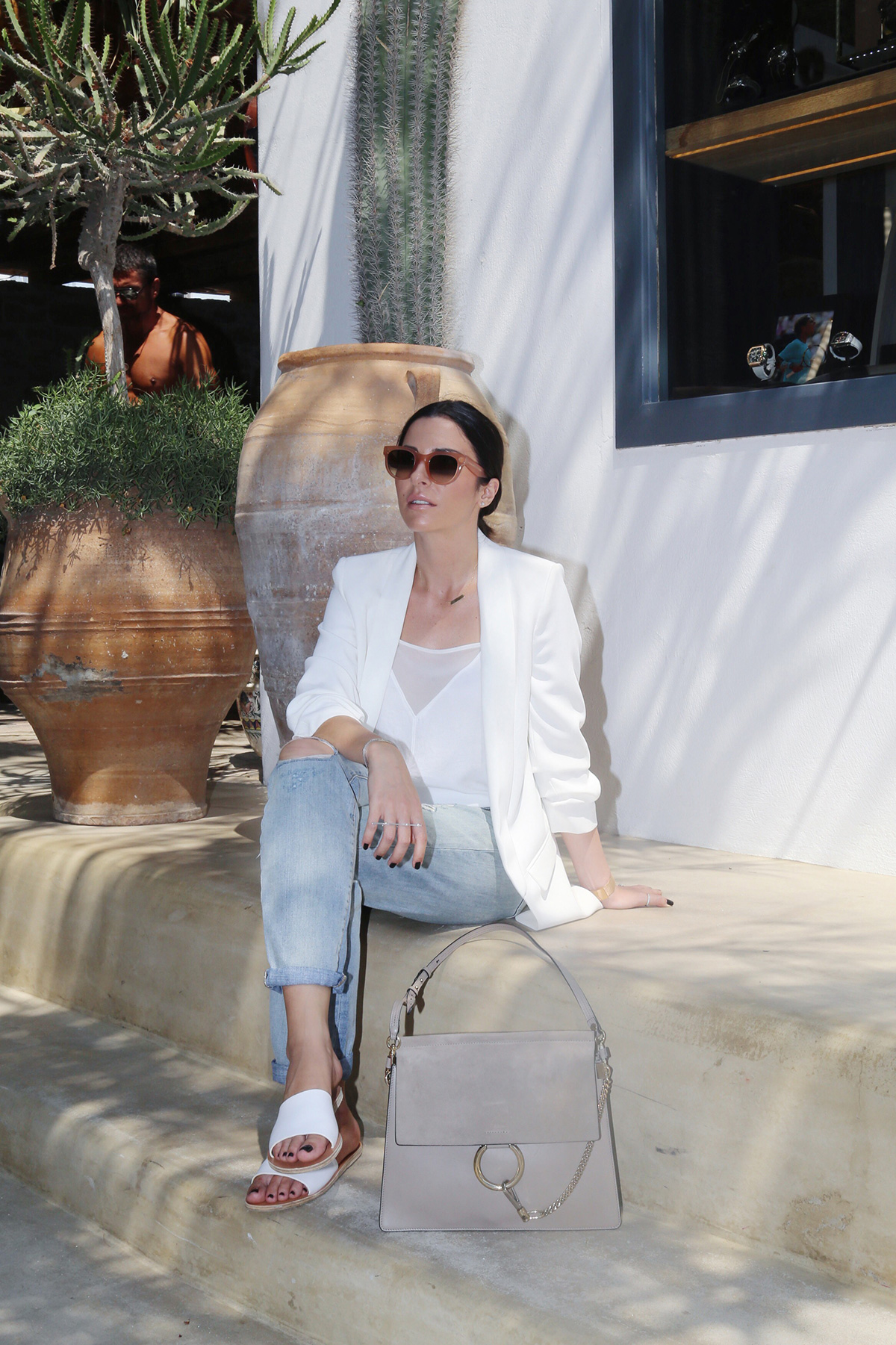 SHOP THE POST: