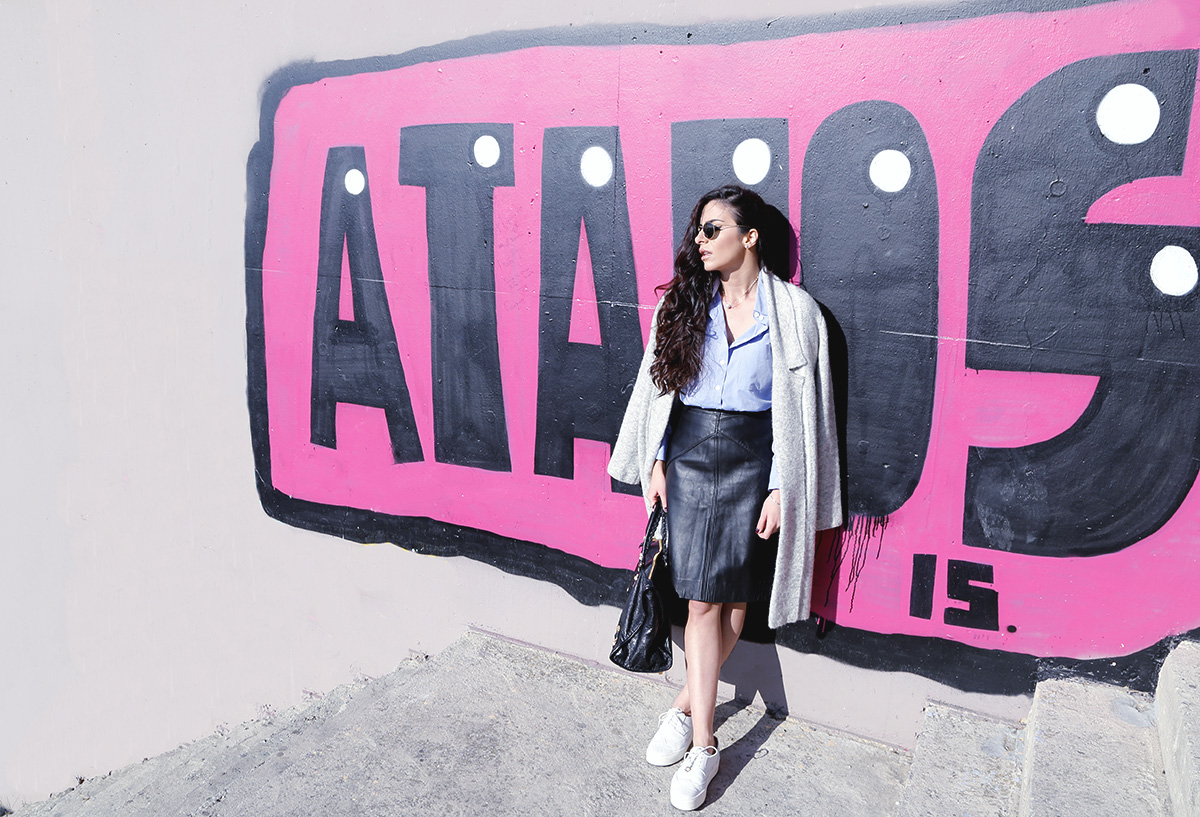 Good morning and happy new week my dears. Christmas is coming (10 days left to be precise) and the activities and preparations for our favorite holidays are in full swing! This week is very busy yet exciting for me. I have to prepare new posts, attend various events, buy gifts for my beloved ones, send holiday cards and newsletters, and if all processed successfully, I am also going to make my own Christmas sweets as every year! ☺
However, it is somehow hard to get into the Christmas spirit here in Greece, with such warm and sunny days. Especially the day that we decorated our tree and home, the scene was a bit surreal as it was like decorationg a Christmas tree in the spring.
Of course I am not complaining, but who doesn't want some snow these days, right? So I'll show you another outfit that can not be classified as wintry. I noticed from previous posts that you liked a lot this grey coat from Zara so I decided to make one more casual chic outfit with it, along with some of my favourite wardrobe staples, and to enjoy another long walk like a tourist in my hometown, Thessaloniki.
How about you? How is your Christmas countdown checklist going?
I hope you like my casual chic look! Thank you so much for visiting and have a wonderful week 🙂
I was wearing:
ZARA coat
COMPTOIR DES COTONNIERS shirt
Vintage leather skirt (similar here, and more affordable option here, and here)
Zini sneakers (no longer available, similar here, and more affordable option here)
photos by: Anestis Iliadis