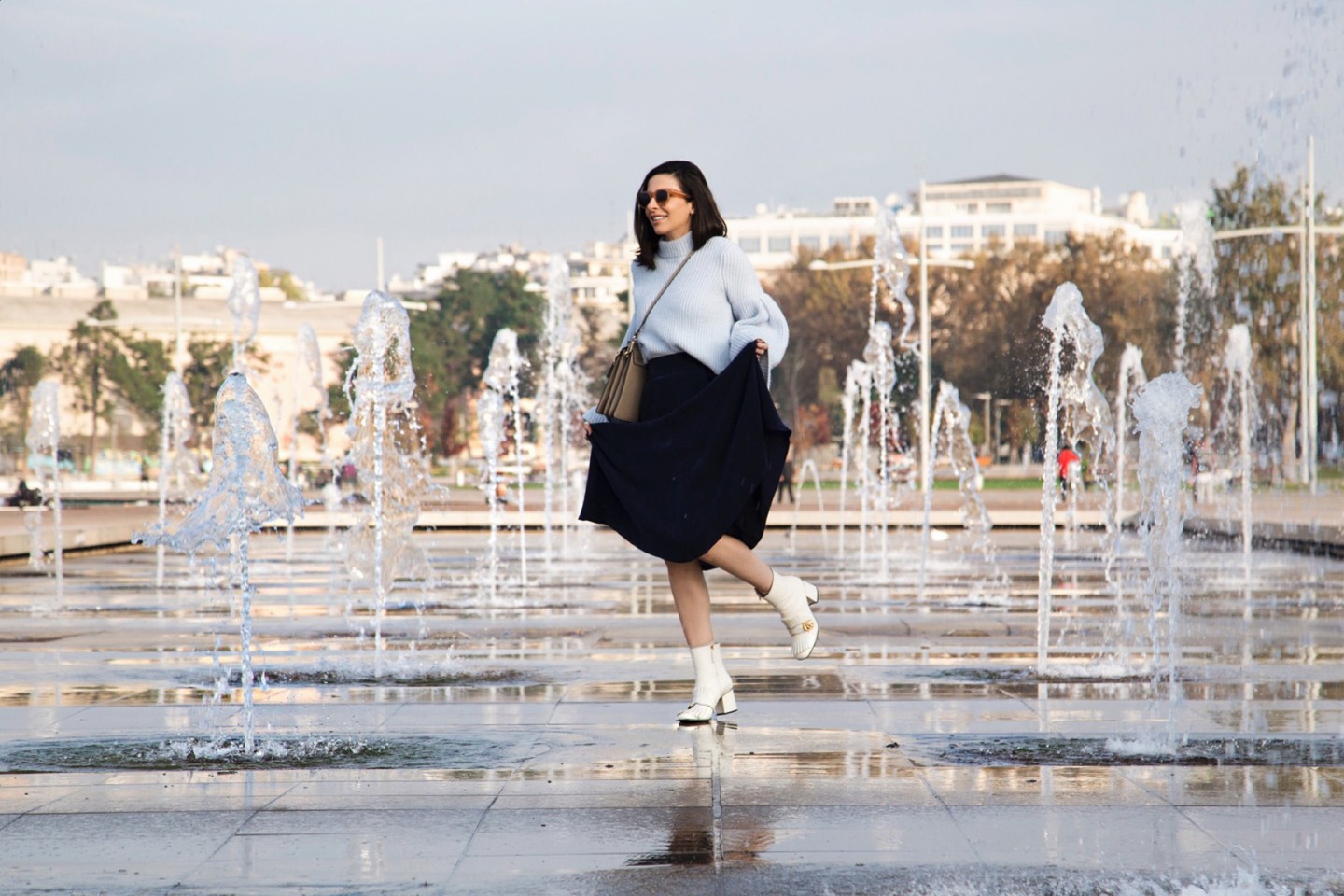 Every single one of us is owning at least one bell sleeve top right now. This is definitely their season big time! A pretty hefty number of designers sent hand-less models down the runway last year, but the trend of bell sleeves (a.k.a trumpet sleeves) didn't really stick until now! And I am falling more and more for this trend, because it looks so sweet, effortless and fresh, while it can add some statement even to the simplest, casual look.
I am also incorporating more color in my wardrobe lately. And blue is one of the colors that suit me most, contrary to pink or red for example. Instead of wearing my new bell sleeve sweater with jeans this time, I chose this dark blue cupro skirt in order to create more contrast between textures. Let's not forget that contrast is the key for a great look. So when we are talking about a monochrome look, contrasting fabrics play a critical role to a successful result! I don't know why but I usually tend to wear darker tones as a bottom and lighter ones on top, no matter the color comb. I somehow find it works better for me, maybe because I am a brunette and lighter tops contrast better with my hair. Is it just me or do you think so too?
I finished the look with my white Gucci boots to add some tonal contrast. This is my favourite shoe purchase this season as they are super comfortable and they go with literally everything!
I wore this look to meet with a friend for coffee last weekend. Most probably it's the last outfit without wearing outerwear as it finally started to get cold here! And now that I see it maybe I should have worn this blue bag to add some extra blue to the look! What do you think?
What are you up to this weekend? Any special plans? I am going to meet for the first time with my blogger friend Helene, to have coffee and do blogger things together so I am very excited! She is an amazing stylist, here is her blog and polyvore account if you need some MEGA style inspiration! She definitely deserves all her 273K followers on Polyvore, and even more!
Thank you for stopping by & I look forward to hearing from you at the comments below! Have an amazing weekend!
xoxo
Stella
I was wearing:
H&M sweater
H&M skirt
Gucci boots
Chloé bag
Celine sunglasses
Photos by: Anestis Iliadis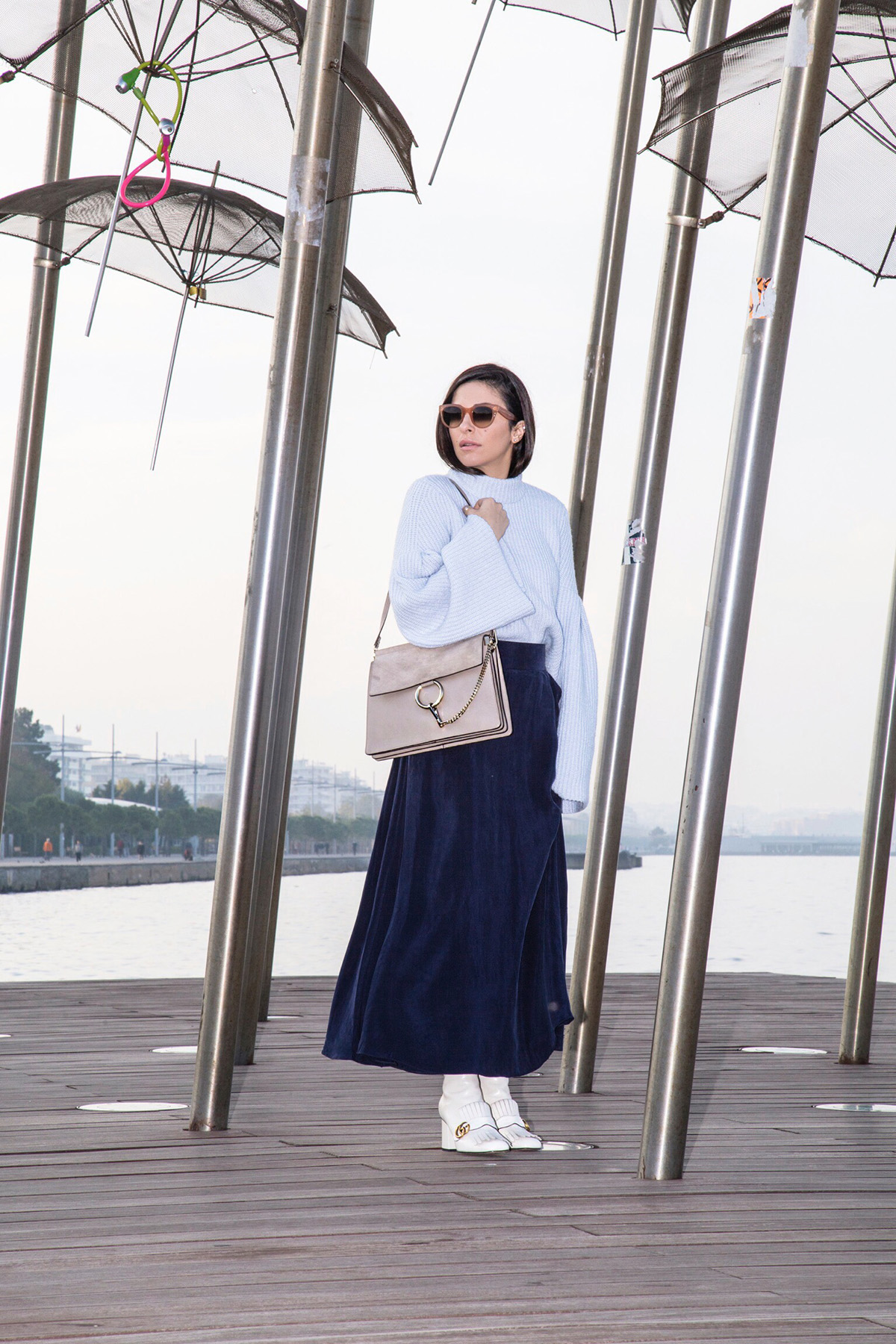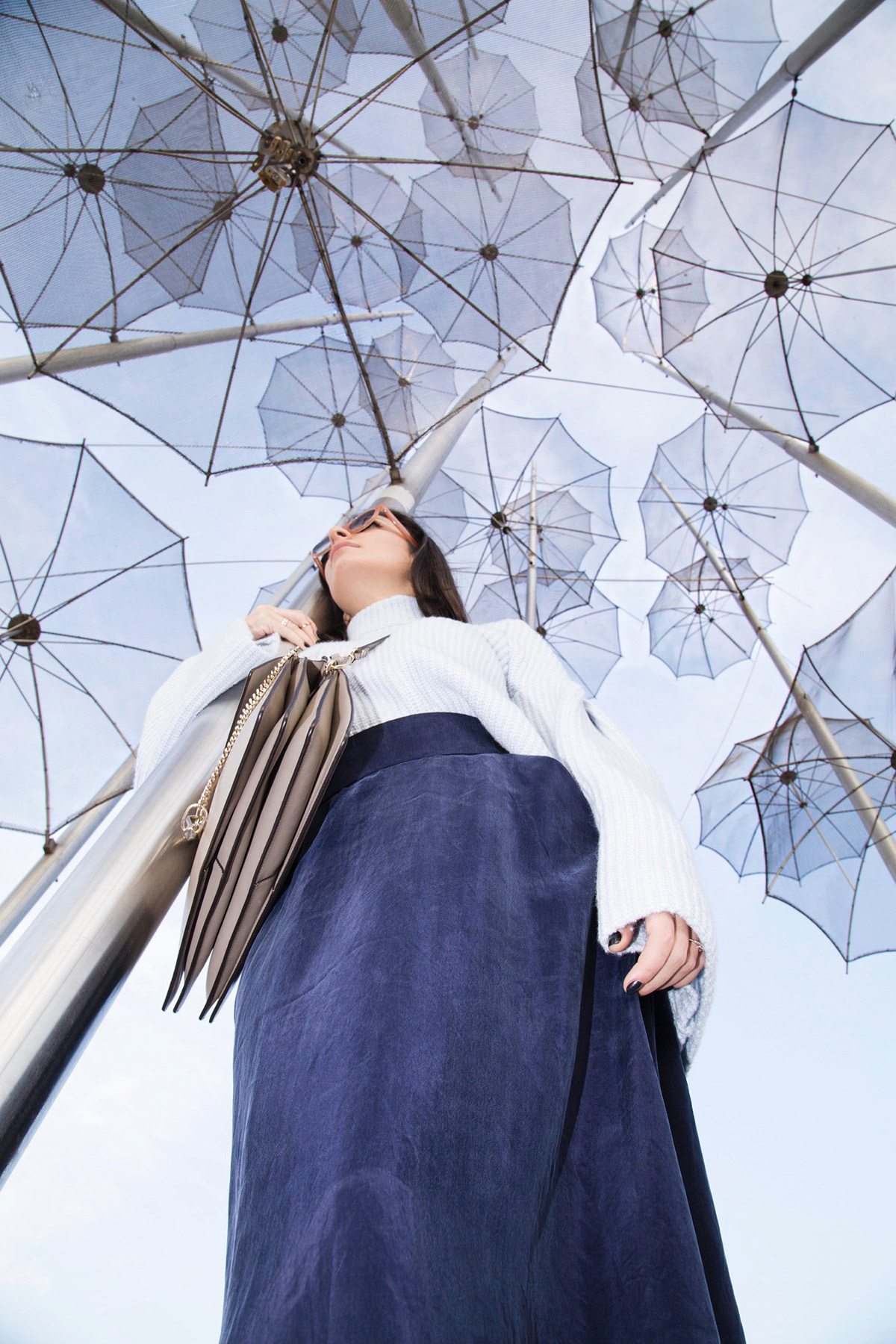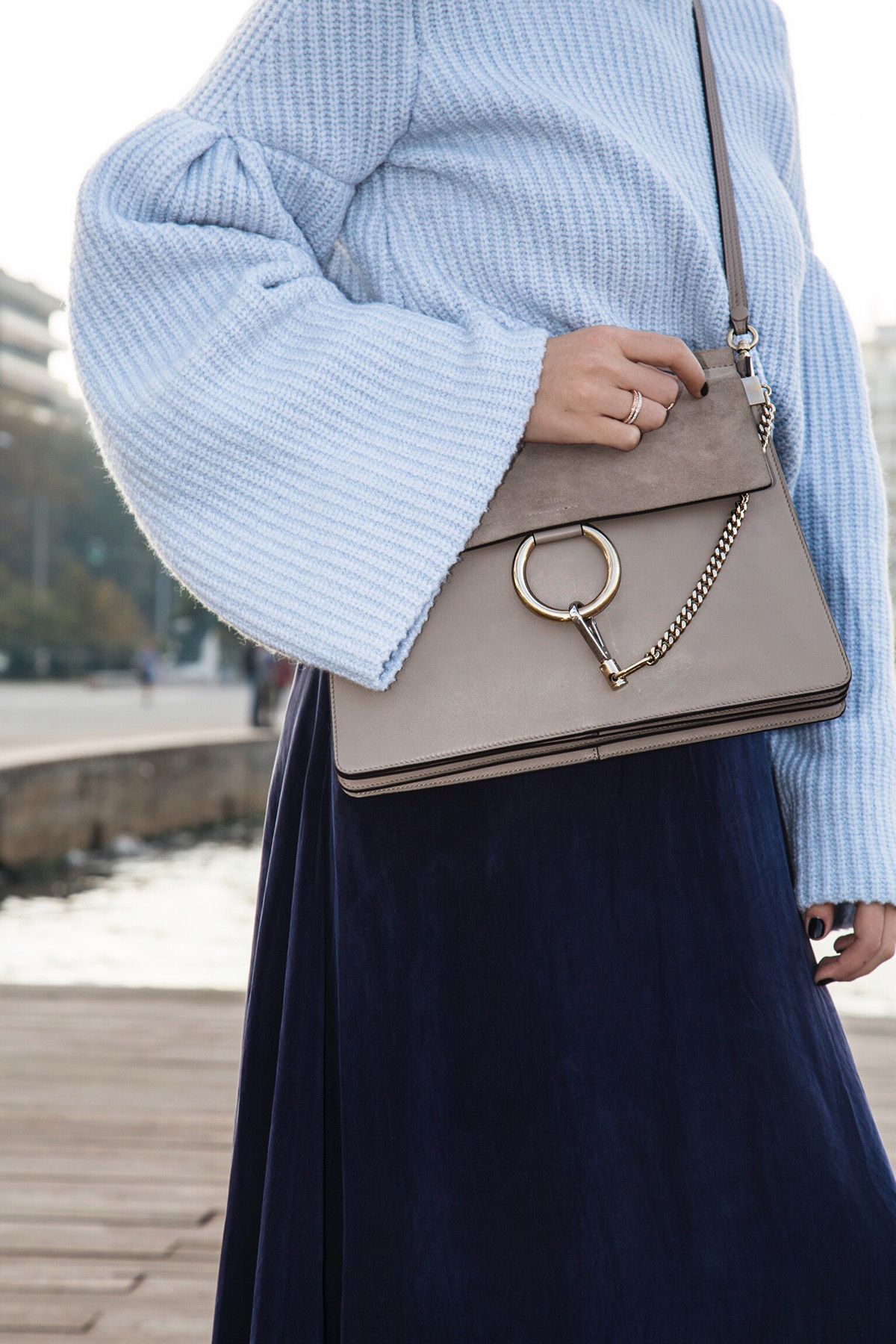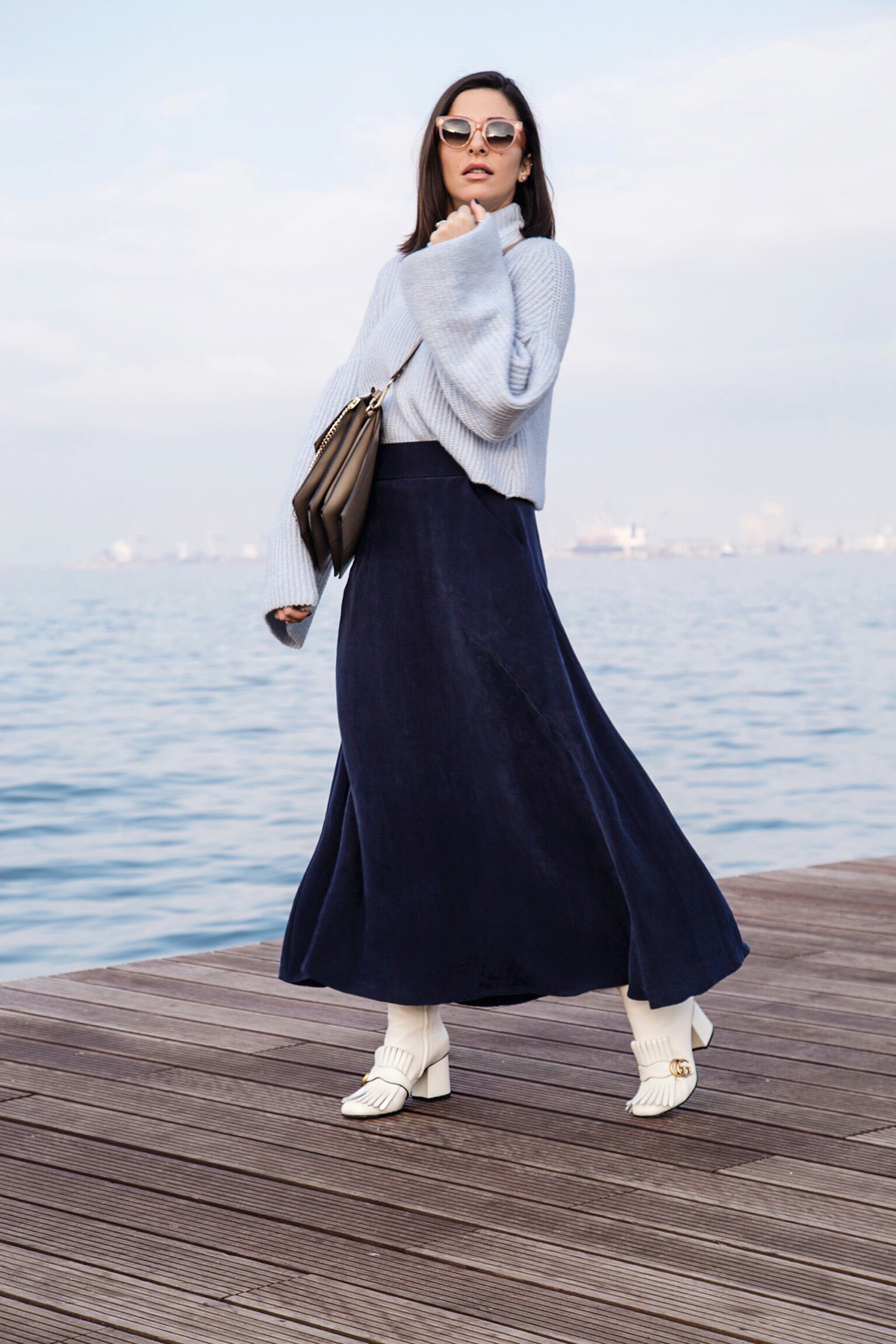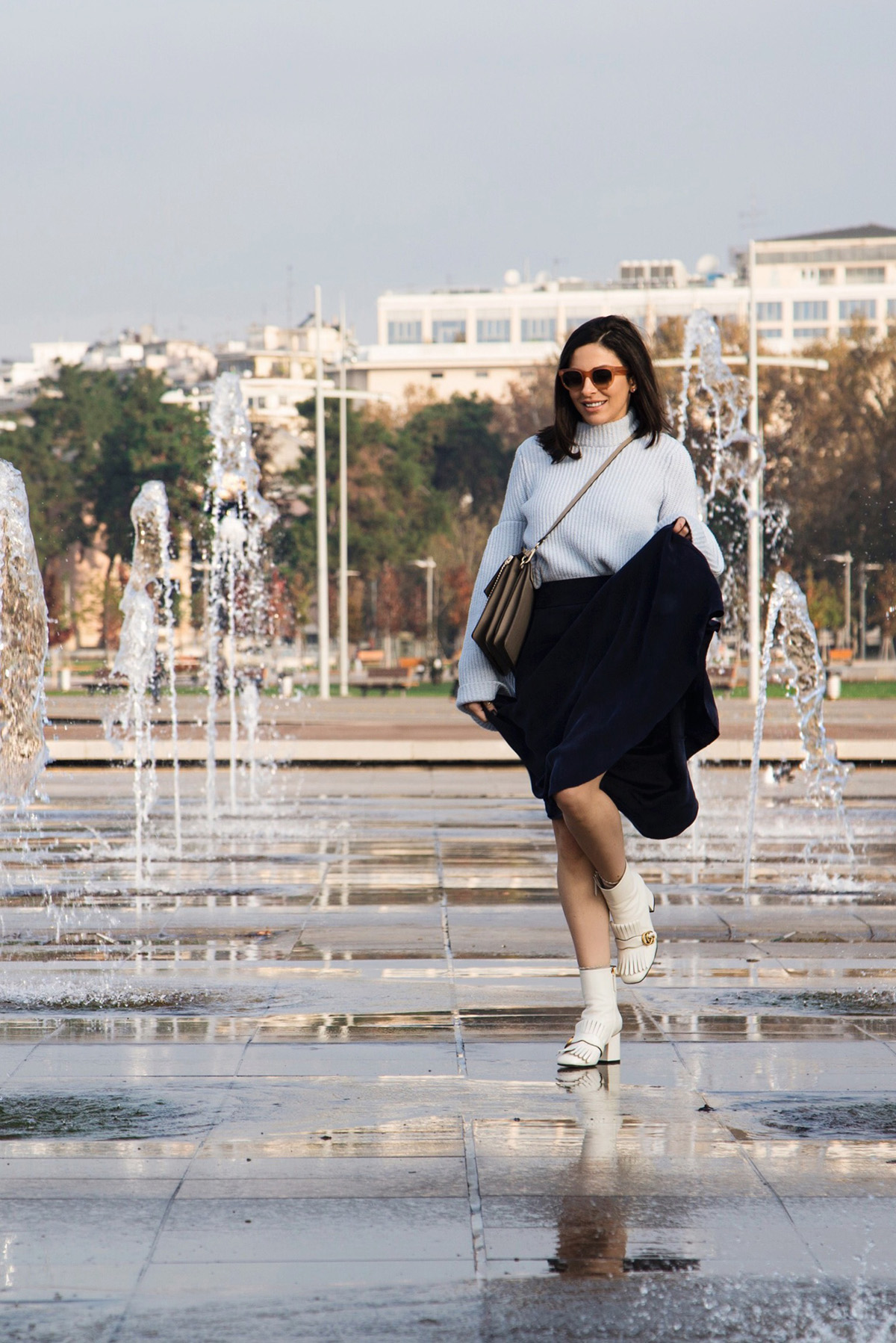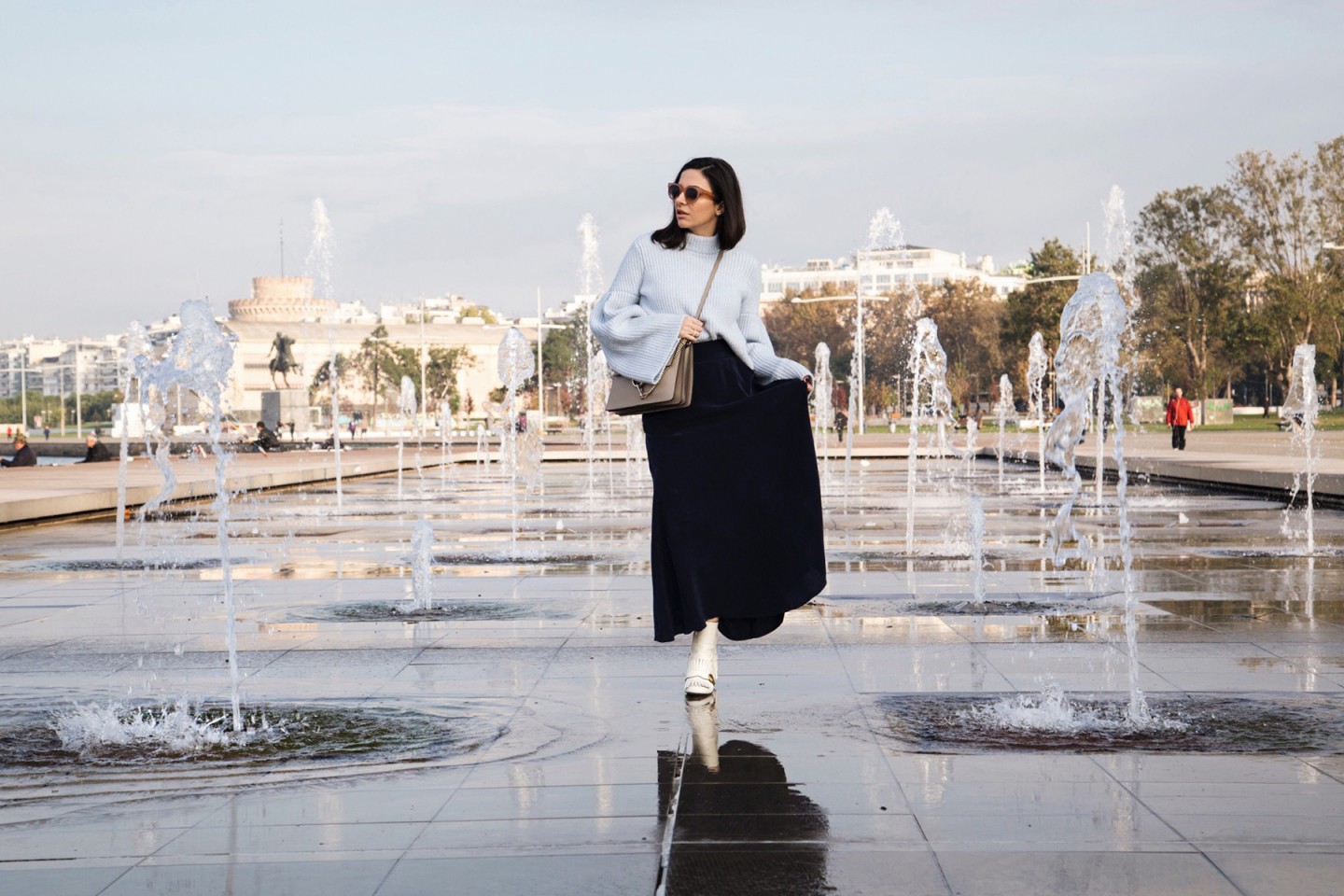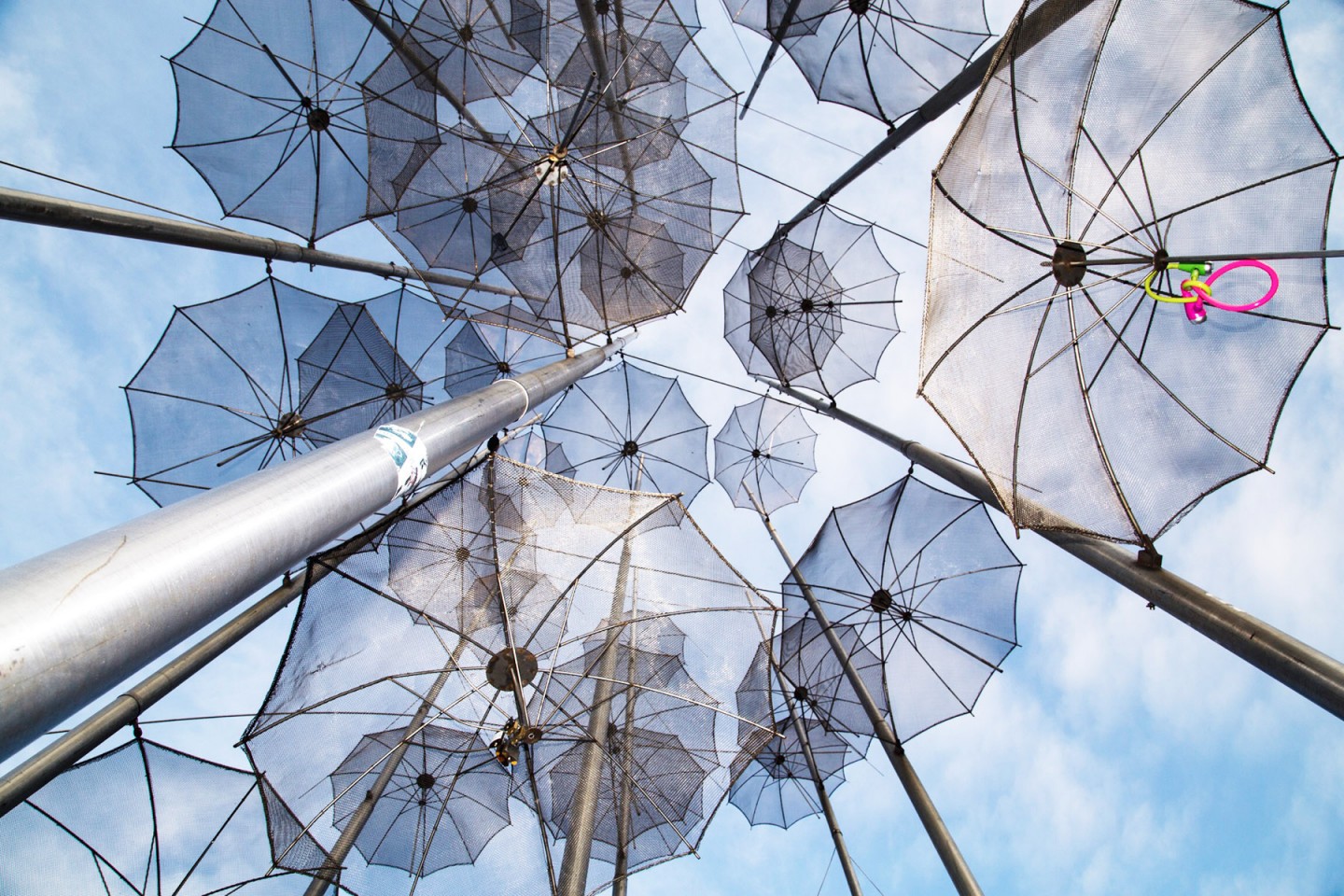 SHOP THE POST: